Does your business still abide by the old school methods like "fill up our form" or "we will reach you shortly"? If yes, no wonder your business isn't blooming. With the launch of eCommerce, customer experience has upscaled into doing things quickly, swiftly, and smoothly.
Ecommerce has found its way through artificial intelligence tools and social networks. Most people prefer eCommerce through social media platforms to websites as there is a high chance of solid communication here. Communication is the key to any relationship, including relations with customers. Having strong communication with customers boosts the success rate of any business.
If you are one board for doing eCommerce through social media, what can be a better platform than WhatsApp? WhatsApp is the world's most popular messaging app connecting over 2.4 billion people worldwide. To support eCommerce, WhatsApp has launched a dedicated application called WhatsApp Business. It is said that over 28% of companies in Europe, Africa, and the Middle East are using WhatsApp for their business.
Continue reading to know more about how to start an eCommerce business on WhatsApp.
WhatsApp Ecommerce Integration: 9 Ways To Do It
Put a WhatsApp conversation widget on your e-commerce site.
Embedding a widget for WhatsApp conversation is the first step. The Whatsapp Click To Chat link may be set up, allowing website users to start a Whatsapp chat with your company after clicking on it. When they are brought to the WhatsApp Web or app, they may message your WhatsApp API business number.
By entering your Whatsapp phone number and selecting the Create Widget button, you can integrate a chat widget with us for free. Your WhatsApp widget's appearance and message are both fully customizable. Next, give your developer access to the code or add it to your website before the closing /body> tag.
WhatsApp Ecommerce Bot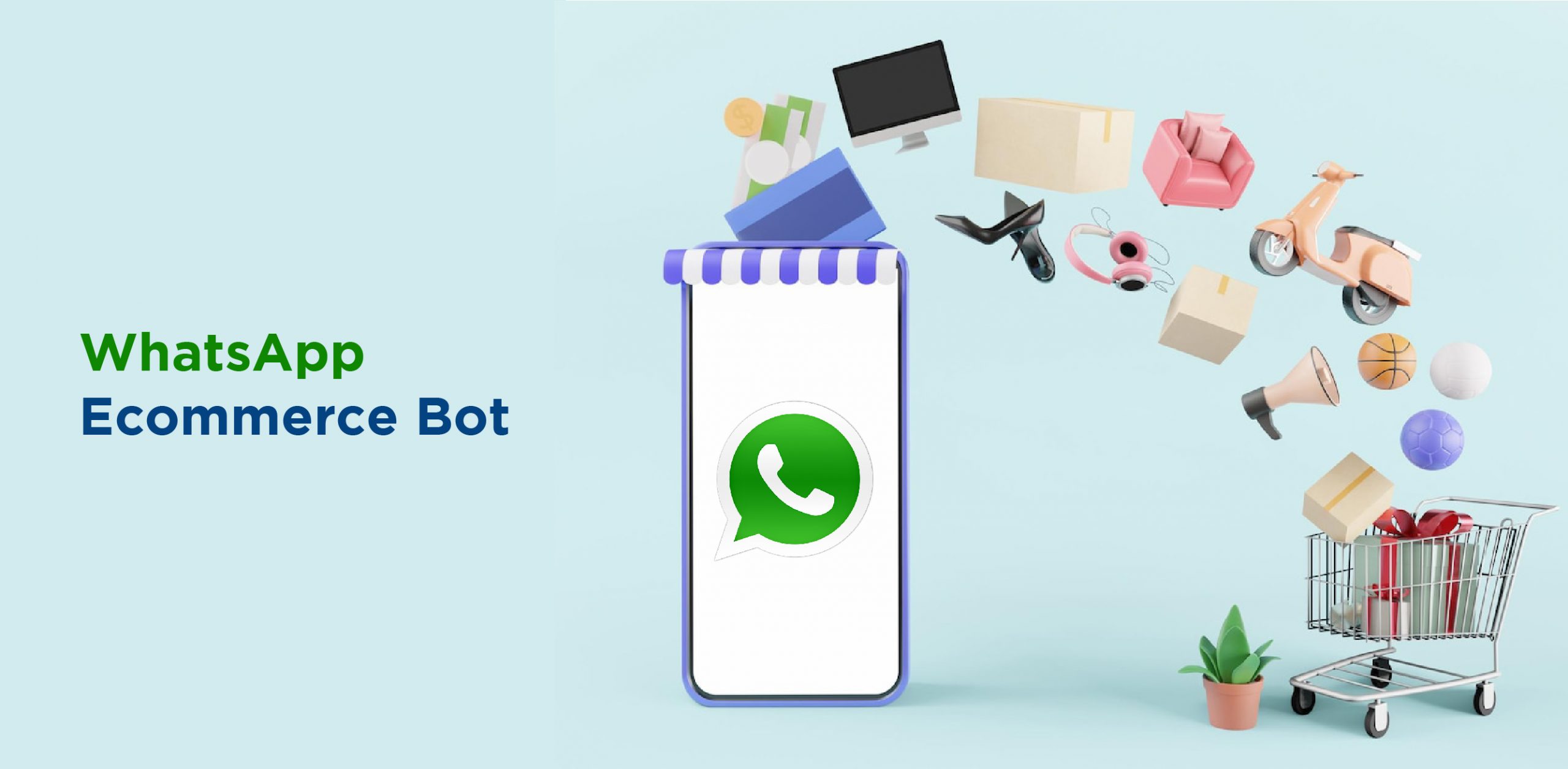 The simplest method is to include a WhatsApp e-commerce bot, which is just a chatbot with a small variation. Instead of continuing on the website, eCommerce shop visitors sent to WhatsApp started conversations.
Clicking the green "Start Chat" button will launch a WhatsApp Web window if your visitor uses a desktop or laptop, where the chat may continue. If they use a mobile device, it will reroute them to the WhatsApp chat app.
The user may then take advantage of all the capabilities WhatsApp offers, which is a significant benefit of switching these chats over to WhatsApp. It entails location monitoring (useful for delivery notifications), the capacity to transmit multimedia messages, documents, and much more.
Get organized with labels.
It becomes increasingly challenging to maintain organization the more communications your team receives. Who will pick up what? Your team can keep a clear overview if labels are used. You may use labels like these as examples:
Sales
Customer service
Complaint
Labels are used to divide up your consumer base, which makes it simpler to comprehend who they are and what motivates them. Users of the API and WhatsApp Business app can utilize labels.
WhatsApp Communication Opt-in Form
After visiting and browsing around your e-commerce website, a consumer might not have a query for you immediately away. They can be interested in a product that is either out of stock or costs more than they can afford. The customer might want to visit a rival's website and look at their availability almost intuitively.
However, that isn't good for business if you operate a store. Therefore, you want to stop them from leaving and, if they do, convince them to purchase from you again, even if it's later.
Encourage them to accept WhatsApp messages from you to do. In this approach, consumers may get notifications via their preferred chat app regarding stock changes, product price decreases, flash deals, clearances, and more. These will prompt customers to revisit your business and make a purchase.
Connect WhatsApp to your e-commerce applications.
You may incorporate WhatsApp with your current e-commerce solutions by utilizing the WhatsApp Business API through a platform like BotPenguin. It offers the optimal work environment for WhatsApp e-commerce.
You may integrate WhatsApp with several technologies, such as Shopify, Picqer, Mailchimp, Woocommerce, Magento, and more. Your team will be able to handle customer communications from a single perspective as a result of not having to switch between all of their applications continually.
For instance, you may quickly search up a customer's order number within BotPenguin if you attempt to assist them in a WhatsApp chat and need to. It improves the experience for both your employees and your consumer.
Facebook Click-to-WhatsApp Ads
You may include WhatsApp in your online store by putting up click-to-WhatsApp advertisements if you use Facebook as your primary business platform. If you sell using Facebook Shop or a Facebook Business page without a website, you can do so. It is a fantastic technique to turn Facebook ad traffic into WhatsApp discussions so you can advance communication.
Put your goods on display in a catalog.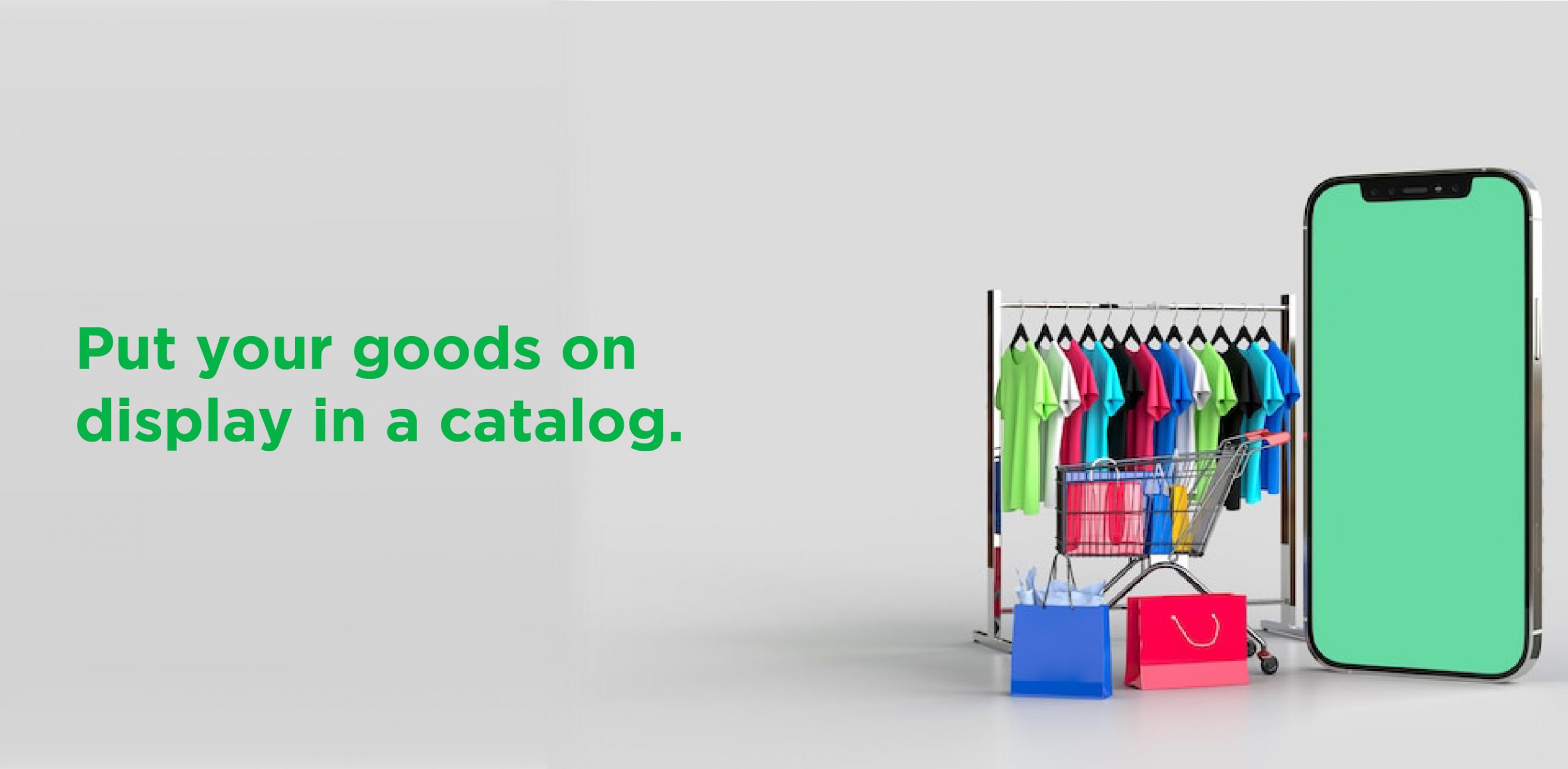 Next, make sure that individuals who communicate with you on WhatsApp don't have to go back and forth between WhatsApp and your website to make a purchase. You want to make it possible for them to purchase without breaking off the discussion.
Establishing a WhatsApp product portfolio is the first stage. You may use this function for advertising and selling your goods on WhatsApp. Consumers will first see basic information about your business when they click on your WhatsApp Business profile. They'll notice your stuff as they scroll down farther.
Post-Purchase Customer Experience
You've successfully closed the transaction; well done! But that's not where the consumer experience ends—or it shouldn't. Since client retention costs far less than customer acquisition, a good customer experience should extend beyond the point of sale.
Use WhatsApp API to continue giving your clients crucial post-purchase information, such as
Delivery updates/tracking
Product suggestions
Sales and clearing
Loyalty initiatives
Additionally, don't end there. Since customers are on WhatsApp, take advantage of the chance to obtain client feedback and utilize it to enhance your e-commerce site.
Send alerts to WhatsApp Business.
You may notify customers about their orders after they've made a purchase. Businesses still often send these by email or SMS. By sending WhatsApp Business message templates, you may deliver notifications. Only the API used for this and WhatsApp must accept it. Only messages that are formatted following their commerce policy will be accepted. Because WhatsApp wants to stop companies from spamming its clients, you must utilize a message template.
How to start an eCommerce business on WhatsApp? A step-by-step guide!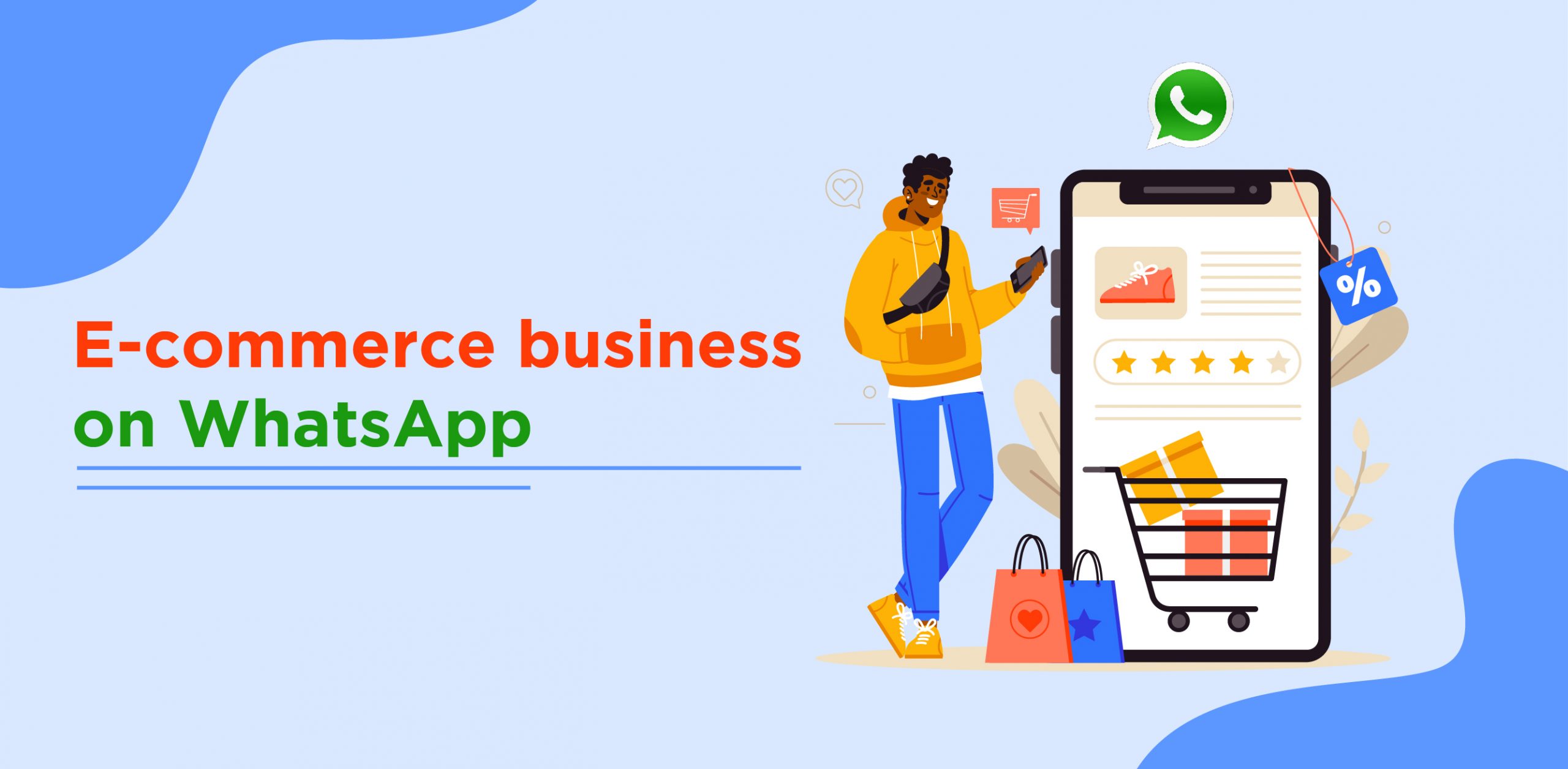 Step 1: Download the WhatsApp Business app
WhatsApp Business was created intending to assist businesses in setting up a business profile on the app and is available for free download from the Play Store. Its features and interface are extremely similar to the standard app version.
Step 2: Choose a dedicated phone number
Keep your phone number separate from your company account to prevent misunderstandings. Use two WhatsApp accounts if your smartphone supports dual SIM or you attach a landline number to your business account.
However, we advise you to utilize a specific mobile device for this purpose if many employees will control the company account.
Step 3: Create a Business page
When you launch your business on WhatsApp, you will get a prompt to authenticate your phone number. Also, you will select your company's name (Note: You can't change it later and upload a profile image. You must:
Modify your WhatsApp business profile.
Launch WhatsApp Business and select Settings > Company Settings > Profile from the menu.
In the top right corner, select "Edit."
Make changes to the fields and save them.
Step 4: Create your customer groups
When a consumer asks a question before purchasing or about their order, WhatsApp Business enables you to respond to each message individually. It's just like any other type of customer care. User groups are pretty helpful for this because the app also allows companies the ability to deliver bulk messaging.
The only restriction is the 256-user limit per group. Thus it is advisable to divide your contacts into several groups. For instance, you may have one (or more) consumers to whom you can send formal mass alerts about the state of your online store or general issues. Also, you may have another (or more) for marketing to promote sales, promotions, or new products.
Step 5: Set opening times, welcome messages, and business description
One of the biggest differences from the conventional app is this settings area. You may set up from here:
The times your company is open
A welcome message will be issued when the consumer sends their first message.
A message indicating your absence when you are reached after business hours
Quick responses enable you to quickly respond to frequently requested queries from your users.
Step 6: Advertise both online and offline
You must now ensure that customers can locate you. You can't be found on WhatsApp by name or location; your consumers will need to know your phone number to get in touch with you.
You may do it offline at your physical location by printing the number on your sign and receipts or using a click-to-chat widget on your website, Facebook page, or Google My Business page.
For the most technologically skilled, you may advertise your company with adverts that drive users to begin a conversation with you directly.
Step 7: Activate direct purchasing from WhatsApp: new feature
Recently, WhatsApp Business added a Buy button to its user interface, allowing you to browse an online store's inventory without leaving the chat. Additionally, it incorporates the capability for clients to purchase using WhatsApp.
Suppose you have a platform that centralizes your whole product library, such as PIM. Then, adding your catalog to a new sales channel like WhatsApp Business is more straightforward and quicker. You may manage items from this system and distribute constantly updated material to any channel, including your online store, marketplaces, and social media sites.
Conclusion
Summing up, WhatsApp allows businesses of any size to reach their respective users in a matter of minutes. It is common knowledge that WhatsApp is an excellent medium for personal communication. WhatsApp helps to have a close, trustworthy relationship with your customers. The instant messaging, availability 24x7, and responding in real-time with chatbots makes your customer feel valued. You can have to recur the same customer multiple times by giving them good customer service. WhatsApp is an excellent tool for starting an eCommerce business, so give it a try with this guide.
You can set up a WhatsApp chatbot with BotPenguin for free in no time! Sign Up Today!