Customer service is an essential but complex subject. You want the most competent employees interacting with your consumers. Yet, one unpleasant experience or inexperienced staff can result in a negative review and many other problems. That is why artificial intelligence is altering the landscape of customer service. Businesses utilize AI chatbots instead of human employees to communicate with customers anytime they have a query about a product or service. Continue reading Botsify Review, and take a look at how it uses AI to provide remarkable customer service. People always expect that you have a top-notch, online customer care executive ready to solve issues. The quality of customer experience you provide in walk-in stores matters but seems insignificant when you take a holistic look. Moreover, getting a good chatbot demands choosing the right platform to build it effectively.
While other chatbot-creating websites are available, Botsify stands out for its ease of use, low cost, and broad connectors. Continue reading, and we will discuss Botsify's limitations, pricing, and benefits in detail to help you decide on the platform.
Botsify Overview
Botsify is a machine learning AI chatbot development platform that enables users to construct their chatbots for their enterprises. Botsify's ease of use makes it a popular choice among users with little to no expertise in creating AI bots. It claims to provide customers with a five-fold increase in ROI within the first two months of use.
Botsify's services are ideal for educational websites, sales, customer service, and HR departments to automate their processes. Botsify's solutions may assist any firm that provides customer service on its website or connected Facebook pages.
They create bots for various applications, including conventional websites, message sites such as Facebook Messenger and WhatsApp, SMS, and Whitelabel chatbots. They enjoy developing chatbots that boost customer retention through intelligent bots with quick response rates, resulting in more qualified leads.
How does Botsify work?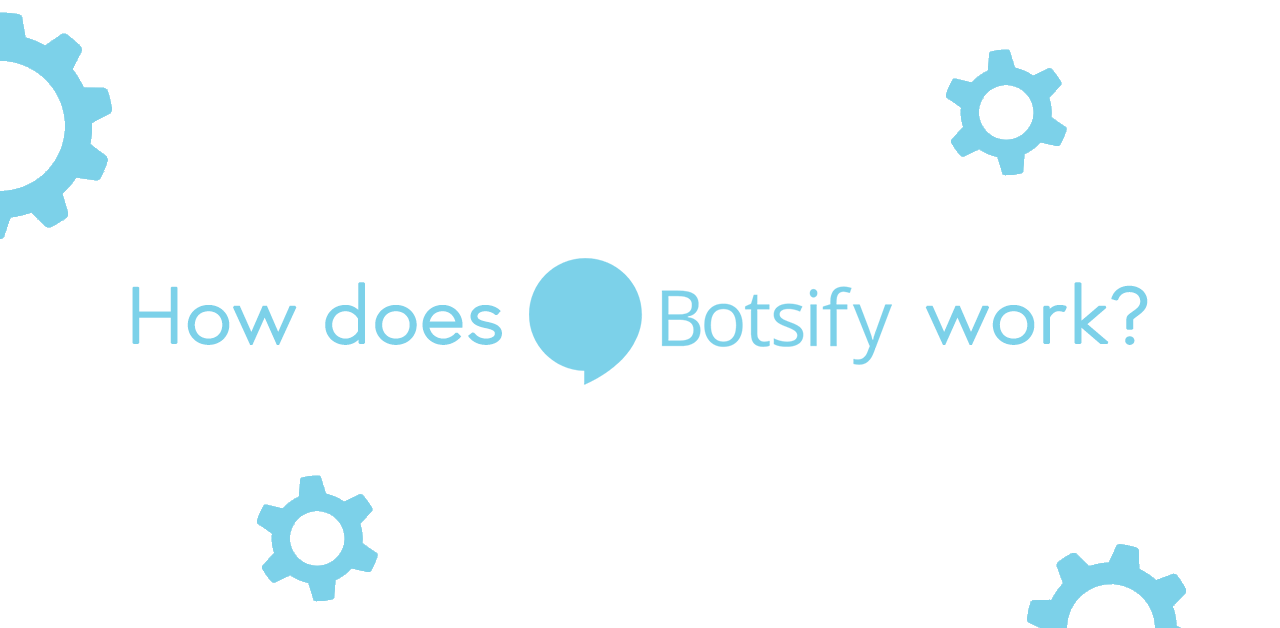 Botsify is a fully managed chatbot platform. Once users sign up and create an account, they can build their customer care bot. Botsify offers chatbot templates tailored to various businesses, such as travel agent bots or sales representative bots.
Chatbots function based on the "narrative" you tell them. Users can build a short welcome message and then craft responses to any additional inquiries that consumers may have. For example, under the Botsify interface, you could begin a new narrative by asking, "When does your business open?" Next, you can type an answer, such as "we are open from 9 a.m. to 5 p.m. on weekdays," or any further comments required to complete the story.
You may program your bot with numerous tales, allowing your consumers to interact naturally, ideally leading to more conversions. The user interface also allows you to make adjustments to each story tree.
Users can use simple integrations to deploy chatbots. Botsify provides specific support for various third-party programs, including your website, Facebook page, and WhatsApp.
After implementation, you can track the progress of your chatbots in terms of increased traffic, sales and lead generation, and total conversational hours. Users can also view previous chats and hop into a bot's conversation if an actual human representation is required.
Botsify Review: Who uses Botsify?
Botsify will most likely benefit any company that offers products or services online. Companies aiming to improve the efficiency of their customer support initiatives may wish to consider Botsify as well.
Botsify will most likely benefit business owners or salespeople who have little to no expertise in constructing AI chatbots. Usually, they don't have somebody on their team who can do so efficiently.
Over 8,000 enterprises have used Botsify. Among those companies are, but are not limited to
Autobahn
Travelex
Unicef
PTCL
Jackson College
Botsify Review: Features
Botsify chat widget: Botsify's chatbot window is sturdy and allows for voice or text communication. You can also add attachments as visitors and media such as emojis as backend users.
Human takeover: Botsify's live chat capabilities enable you to transfer discussions to a human agent throughout the chatbot-to-human conversation by email or push alerts in browser or mobile.
Conversation Forms: Create a variety of field kinds to capture information during a chat, such as a Name, Email, Location, Phone Number, or Geocode. Furthermore, you can design your custom fields for chat forms.
Conversational AI: Botsify's artificially intelligent chatbots detect similar phrases and keyword combinations in user queries and react with the best answer from its knowledge base.
Chatbot for Education: Botsify's education chatbot can generate dynamic conversation flows and record data in a spreadsheet using conversational forms. These spreadsheets help collect student comments and take quizzes or assessments.
Checkbox plugin: Botsify provides users with checkbox plugin deployment on any website they own. When someone checks out this plugin, you can send them an instant welcome message over Facebook Messenger. The plugin can also be used on an eCommerce website to allow customers to opt-in for receipts, order updates, and abandoned cart messages.
Multilingual chatbots: Botsify's multilingual chatbots can react in almost any language.
Alexa voice bot: Using Botsify, you can create custom abilities for Amazon Alexa that allow you to ask questions, create conversational experiences, and collect data.
Botsify Review: The dilemma of custom field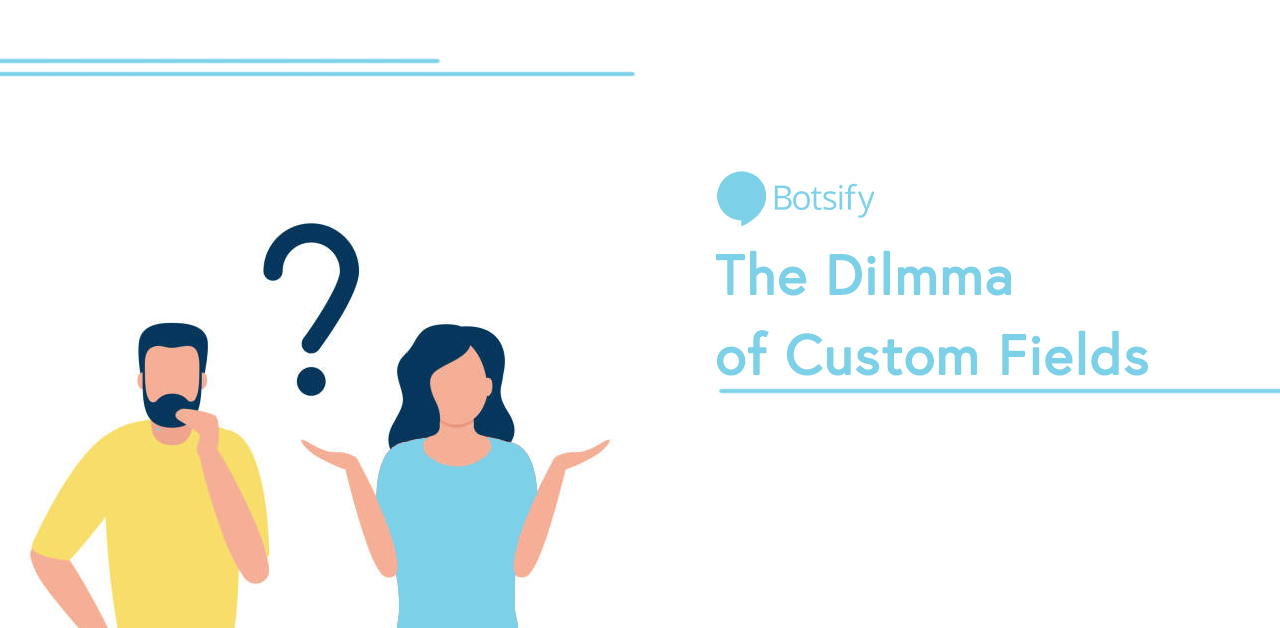 Custom fields can be assigned to users using Botsify. However, it is not entirely clear how to use this. You cannot, for example, ask the user for their email address and record their response in the custom field "email." So, how do you go about doing it? You could, however, use Conversational Forms.
However, this is not always applicable. Do you want to create an entire form only to get someone's email address? No, no one would. Also, you cannot use custom fields in Conversational Forms. Yet, each Conversational Form creates its custom fields, which strikes as weird. So, in general, the feature and use of custom fields within Botsify are pretty perplexing.
When you have the user's custom fields, you may create user segments based on those fields, which is beneficial.
However, users cannot be assigned tags, which could be a disadvantage. On the other hand, you can use tags with the custom fields feature by setting the value to "Yes" or "No." So it's not a big issue.
Botsify Review: SDK and API
Botsify provides a JSON API that they frequently use in conjunction with Integromat to build non-native platform connections, such as connecting Botsify to a Shopify eCommerce storefront.
Aside from that, Botsify lacks powerful API and SDK libraries. However, there are tutorials and instructions on using the API for specific applications.
Botsify Review: Pricing
Botsify offers three distinct payment options.
The first option is the Personal Plan, which includes two chatbots and 5,000 users (additional users will cost extra). They have unrestricted access to news, discussions, and media. Other resources include up to ten hours of chatbot development advice, integrations, and a month's worth of chat history.
The Personal Plan is $49 per month or $490 per year if you pay annually.
The Professional Plan brings the overall number of users to 15,000 and the number of chatbots to five. In addition, you will receive a customized onboarding session, email assistance, and other training programs. This plan costs $149 each month or $1,490 if paid in total for a year.
The Business Plan starts at $499 per month or $4,990 per year. It includes 20 active chatbots and an infinite number of users. You will get a year's worth of conversation history and training programs and tools. The Business Plan is
Users can design a custom plan for more unique needs by contacting Botsify.
Each plan includes a 14-day free trial, allowing consumers to experiment with the service before committing to any long-term arrangements.
Botsify Pros and Cons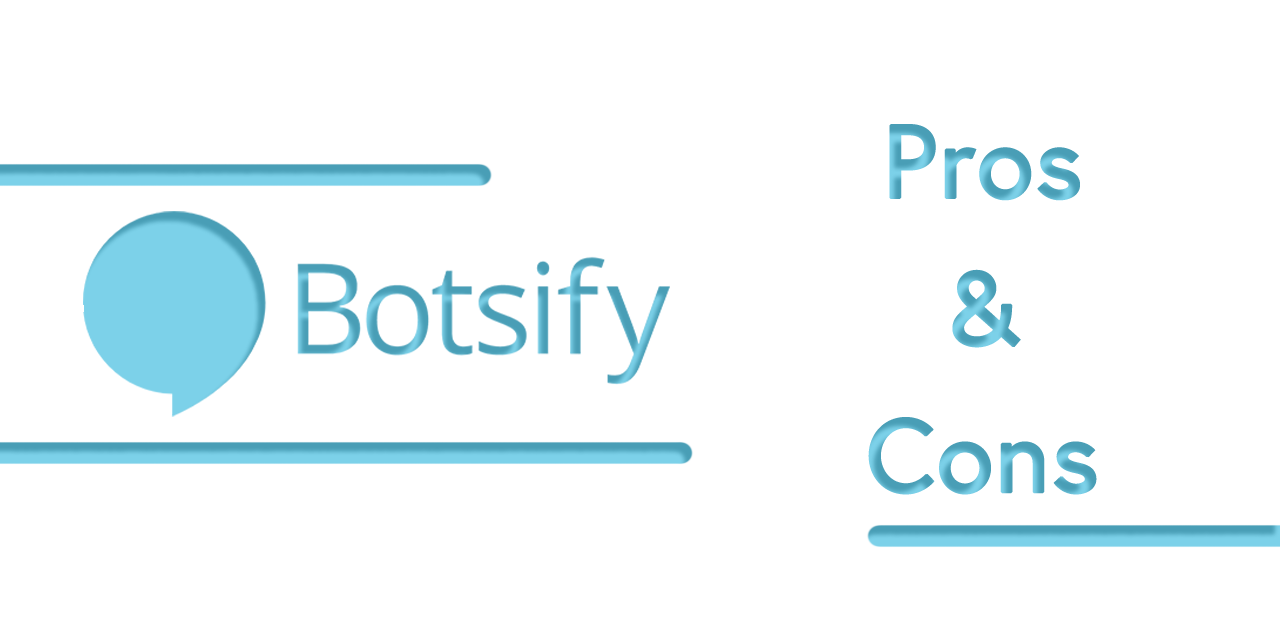 Botsify Review: Pros
Excellent pricing plans that provide a reasonable number of features for your money.
Bot creation tools that are simple to use, enable beginners to construct the kind of bots they require.
Botsify's powerful analytical tools allow you to track vital sales and general engagement statistics to help your business grow.
Customer service is excellent across all plans.
You'll be able to browse between Botsify and your other critical third-party apps thanks to an excellent selection of integrations smoothly.
Botsify provides Chatbots for Facebook Messenger, WhatsApp, and other SMS applications.
Botsify Review: Cons
Because you cannot develop your templates, constructing the bots you like may take some time, depending on your requirements.
Some people will be disappointed because there are no eCommerce integrations.
While Botsify provides roughly 24 different chatbot templates, you cannot design your own, so you are limited to the ones provided. It may irritate more technically oriented chatbot developers or marketers looking to create a truly unique design.
Botsify Review:Alternatives
Following this evaluation, you may choose to investigate Botisfy alternatives and competitors. Various additional companies provide AI chatbot solutions. Consider the following Botsify options if you want to explore your options:
Mitsuku (Pandorabots)
Imperson
Mobile Monkey
Bold360
BotPenguin
When it comes to selecting an AI chatbot, it all boils down to what your company requires. Consider pricing, development ease, integrations, customer service, and others' general experience with product reviews.
Botsify Review: The Conclusion
Following a thorough examination of Botsify, it is evident that much effort has gone into developing this chatbot platform, but it needs significant improvements. To stay competitive, Botsify has relied significantly on integrations to supplement its technology, which will, unfortunately, be obsolete in 2024.
Botsify has found solid integration partners in Dashbot.io for chatbot analytics. While Dialog Flow is a bit of a shambles, it's a decent alternative for adding more advanced machine learning skills to your Botsify chatbot.
To be considered one of the greatest chatbot makers again, Botsify must reinvest in its platform and technologies. Putting together dozens of third-party solutions to create a competitive chatbot for your company takes too many resources.
To summarize, too many Botsify's competitors provide more robust technology and features at the same pricing point. Therefore, It is challenging to choose Botsify as your live chatbot platform in 2024.
Don't want the challenge? Meet BotPenguin!BotPenguin is an excellent, easy-to-use chatbot builder that doesn't have the limitations of Botsify. Take a glance at their website and find it out for yourselves!
Related:
Chatbot Platforms: Top 7 Companies for 2024