If you know what Inbound marketing is, you probably know HubSpot. For the ones who don't know what Inbound marketing is, don't worry! You'll know that in a bit. Unlike other marketing terms, Inbound marketing is still fairly new.
The term was first coined by HubSpot back in 2005. But what does it mean? Let's ask the creators.
According to HubSpot, Inbound marketing is a marketing methodology that attracts customers by adding value to their life by creating tailor-made content for them. In simpler terms, it's a way of making more personalized content.
Outbound or interruption marketing is the annoying version of your traditional marketing method. It isn't targeted to a particular audience and seems generic. You certainly don't want to put your customers through that.
According to invespcro, 41% of marketers noted inbound produces measurable ROI, and 82% of them who blog saw positive ROI for their inbound marketing.
So, Inbound marketing is a better way of making sales and maintaining deeper connections with your customers. But HubSpot is no longer the only provider of Inbound marketing tools. Inbound marketing has been adopted and is a household name for many SaaS companies today.
So, which inbound customer relationship management software is ideal for you, how does HubSpot compare to its competitors, and is it still the best in its niche? Let's find out.
HubSpot Review: What is it all about?
HubSpot goes far beyond being an Inbound marketing tool.
HubSpot is a leader in the digital marketing industry, and its blogs and certification courses have become quite popular.
While you might know what HubSpot is, its software is a little harder to understand.
HubSpot is a cloud-based, all-in-one CRM designed to help manage your sales and marketing teams, boost ROI, and generate more leads.
Companies using the HubSpot software could organize their contacts and keep track of every conversation they have with them.
Today, CRM is still an integral component of HubSpot's software; it's just putting on more muscle.
Instead of functioning only to support the marketing team, HubSpot's existing CRM is used to help every team in a company, from marketing to sales to customer service.
HubSpot Review: CRM benefits
Unlimited Users: Your entire team has access to your company's CRM with no user limit.

You can store 1 million contacts and companies with the free plan too.

HubSpot allows you to store records and conversations with any contacts for analysis.

Integration with Gmail and Outlook: Your team's conversations with leads and clients are saved without human intervention.

Email Scheduling for newsletters and hosting email marketing campaigns.

Team Email: A common platform so that everyone's working toward the same goals and are on one page.

Live Chat for Your Website to capture leads even beyond the working hours.

Tasks, Deals, Ticketing, FAQs: Keep track of where every prospect is in the sales funnel and make tickets for any clients who might have a question and a forum for FAQs.
HubSpot offers a ton of free tools as part of its CRM platform. These tools include the lite versions of select features and the free CRM functionality, which serves as a database, powering each HubSpot product.
Product-wise Features and Pricing
The HubSpot CRM platform comes with five products that can be subscribed to separately or together as an all-in-one solution, depending on your needs. HubSpot's first tier is free, regardless of which Hub you're testing out.
HubSpot Review: Marketing Hub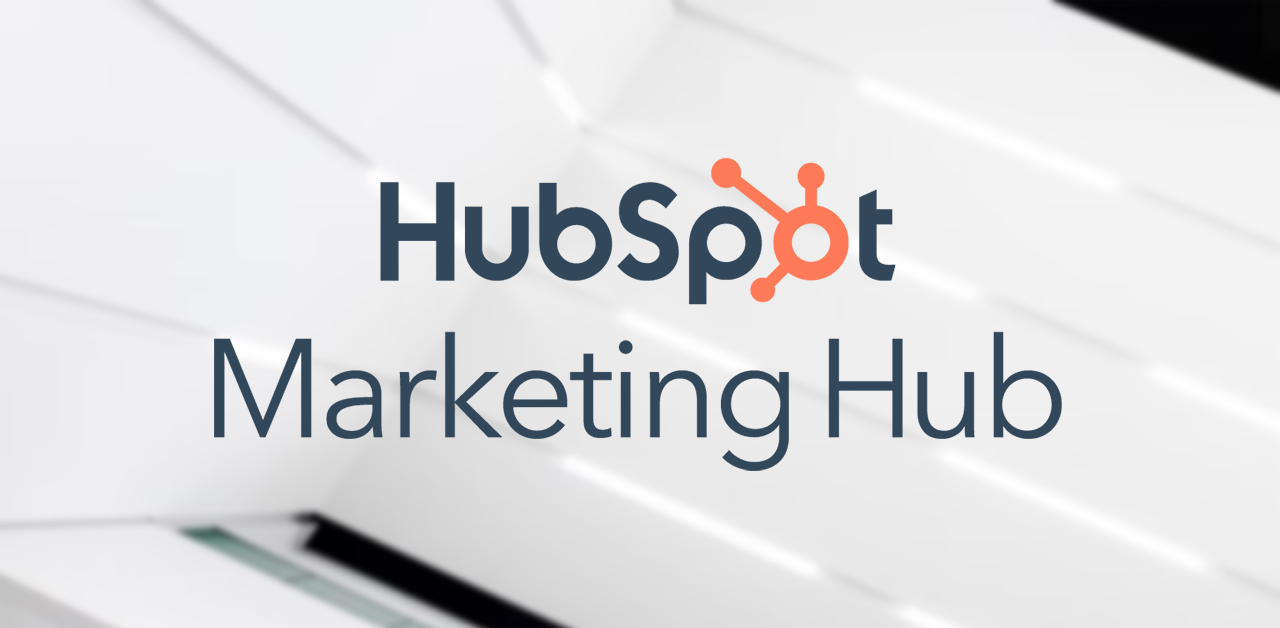 It is a platform with many tools developed to help your marketing department. It integrates seamlessly with the HubSpot CRM and can be integrated into other CRM software so your marketing team can draw in leads and nurture qualified leads.
With this feature, your company can increase website traffic and convert more visitors into leads, making life easier for your marketing department. It offers seamless content creation for your social media, email, blog accounts, and website. It provides exceptional metric tracking and reporting all the data you care about most.
In simpler terms, track how many people are coming to your site, what they're clicking, when they leave, and how much they like your landing pages.
Some of the most useful tools offered in the pack are:
Tools for Blog and content creation

Social media organization

In-depth tracking of impressions, click-through rates, and other KPIs

Mobile optimization

Seamless integration of landing pages into your website that use HubSpot's sophisticated metrics to track performance

Goal-oriented Nurturing - Your marketing team can choose specific goals tracking buyer persona previous research performance, and set up HubSpot Marketing Hub to nurture leads with those goals in mind

A/B Testing to optimize your website and pick the best choice
Here's the pricing for the Marketing Hub plans
Starter: $45/month/1000 Contacts
Professional: $800/month/ 2000 Contacts
Enterprise: $3,200/month/ 10,000 Contacts
HubSpot Review: Sales Hub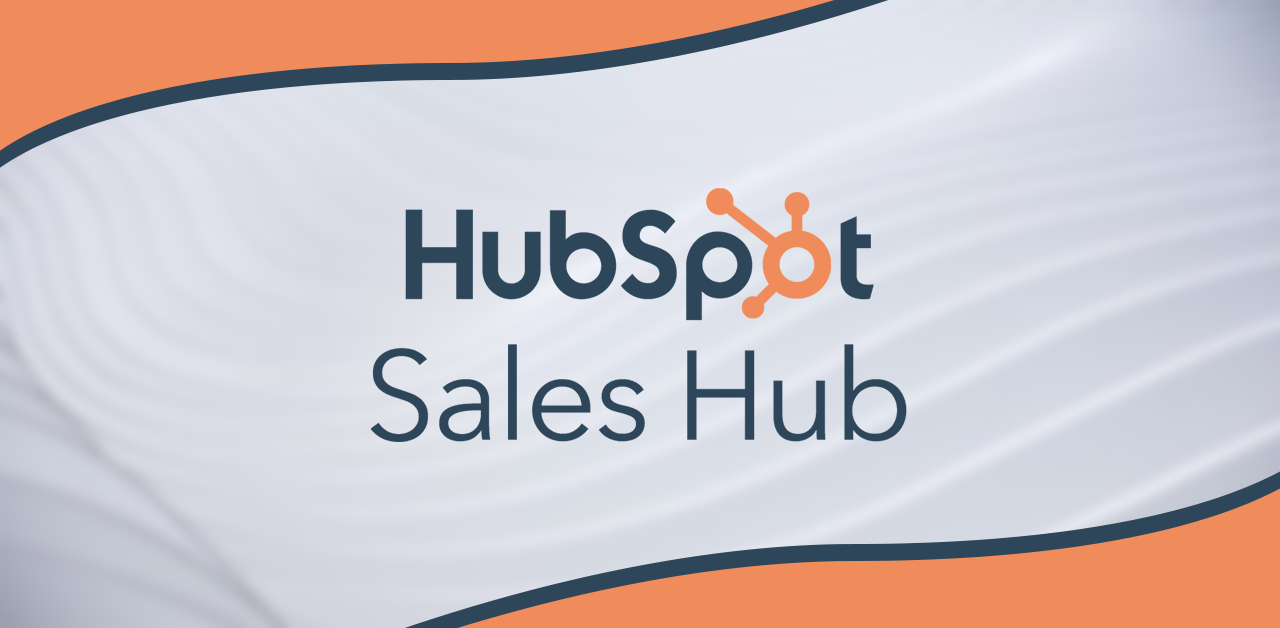 The HubSpot Sales Hub helps Your sales team give their full attention to what matters most, closing deals with clients in lesser time. It is one of the few software tools made specifically for a sales team keeping the inbound marketing methodology in mind.
It gives sales teams the tools they need to provide superior customer service and close deals as soon as a lead is ready to convert.
Sales Hub lets your sales team track which leads are visiting your website, on what pages, and how often. The software instant alerts your sales team whenever a prospect opens an email sent by your company.
Sales team members can automate personalized workflows to offer information exactly when a lead is ready for it. Syncing the Sales Hub with the HubSpot CRM will allow you to see which deals are won, lost, or still in progress.
Some of the best tools the Sales Hub offers are:
Email Sequence: Fully Automated email workflows with scheduling

Email Tracking: Your sales team gets notified when a lead opens an email or clicks on your website link

Meeting Scheduling: Allow Potential clients to pick a meeting time that works best for them.

Reporting dashboards: Let your team see how their efforts are impacting business, so you can know who is selling well and why

Multiple pipelines — Not every prospect is the same. Sales Hub lets you customize your services to the unique needs of your buyers. Implement, and monitor distinct sales processes with multiple pipelines
Here's the pricing for the Sales Hub plans
The sales hub pricing is based on the number of sales team users
Starter: $45/month/2 users Addition $23 per user
Professional: $450/month/ 5 users Addition $90 per user
Enterprise: $1,200/month/ 10 users Additional $120 per user
HubSpot Review: Service Hub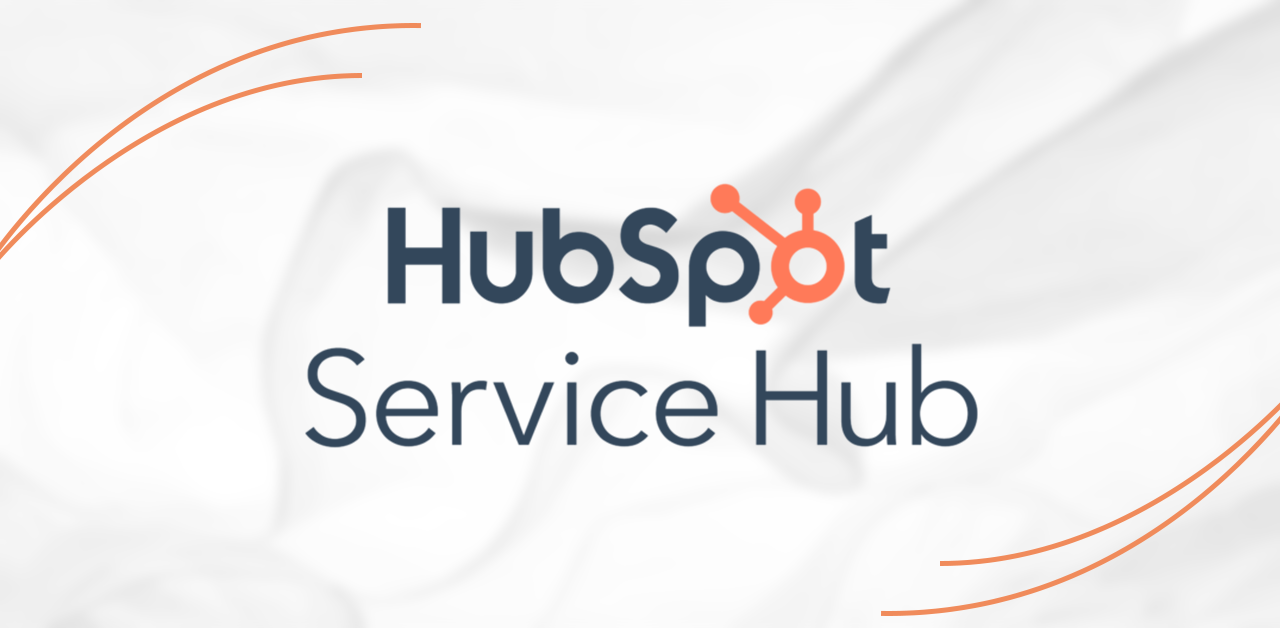 It is developed keeping customer service teams in mind. It offers a complete suite of tools that help your customer service teams identify issues that your clients are experiencing and resolve them quickly. The Hub lets your client service teams offer the best solutions effectively and efficiently.
Features of The Service Hub
Live Chat and chatbots: Customers and clients get their queries answered whenever they need it. Having chatbots means 24x7 engagement even on non-business days, solving their problems immediately.

Email Templates: Check in with clients or request service feedback with email templates that are easy to format, send, and track

Snippets: Get similar questions every day? Reply automatically with canned snippets.

Customer Feedback and Phone feedback

Knowledge Base: Access information from your database on any client. It allows your team to know which client has been spoken with and about what. So they can get to the right solution as soon as possible.

Multiple Ticketing Pipelines: Your team can easily organize tickets based on customer query

Customer Service Automation: Reduce service team involvement for customer inquiries
Pricing for Service Hub is similar to the Sales Hub pricing, with the Free, Starter, and Enterprise pricing remaining the same.
The Professional pricing plan, however, is $360/Month.
HubSpot Review: CMS (Website) Hub
The CMS (content management system) Hub is the ideal choice to build and host your entire website on HubSpot (similar to WordPress). CMS Hub Professional will give you all the tools you need to build a standard website. The CMS Hub Enterprise will give you added functions to build web app experiences, host additional brand domains, and govern with more control.
The CMS Hub includes
Forms: This lets you create a pop-up, embed it, and make use of collected forms to gather the contact details that your business needs

Drag-and-drop editor: Easily create, edit, and publish pages on your website and blog using HubSpot's visual drag-and-drop editor that requires no coding knowledge

Technical support: Get access to the global HubSpot customer support team so you can get the answers you need quickly

Mobile optimization: Create content that looks good on multiple Operating Systems, and take it on a test drive before releasing it

SSL certified: Secure your content and your lead data with standard SSL on all HubSpot content. It gives your visitors peace of mind and increases visibility in search results.

Ad management: See which ads generate more customers by connecting accounts from supported ad networks to your HubSpot account.

Multilingual content creation: HubSpot CMS makes it easier to manage while scaling with the in-language variations of a specific page that automatically associate together. Once created, you can easily run tests on your multi-language pages to optimize performance.

App and asset marketplace: Install any of the thousands of themes, templates, modules, and apps available in HubSpot's marketplace
There is no free plan offered for CMS Hub. However, the available pricing tiers start at:
Starter: $23/month
Professional: $360/month
Enterprise: $1,200/month
Operations Hub
HubSpot Operations Hub is a set of tools within HubSpot's CRM platform that your operations teams can use to connect apps, clean customer data, sync, and automate processes. The Operations Hub serves as a DevOps team, a new business operations sector that unifies marketing, sales, and customer service units on one platform. The HubSpot Operations Hub includes
Data Sync: Data sync in HubSpot Operations Hub has multi-directional integrations, allowing you to integrate your business into your HubSpot CRM in an innovative and native way

Data Quality Automation: Data quality automation performs data cleanups regularly and automatically so you can fix properties, format names, update phone numbers, and more without making any effort

Custom Properties: Custom properties give you the freedom to customize the data any way you see fit. Your contacts are at the very core of your business and marketing strategy. But you need more than just customers' names and contact information to use the data to your advantage.

Workflow Extensions: Enabling workflow extensions allow you to trigger several specific actions in third-party software. Send a message on Slack, an invitation on Zoom, all at the convenience of HubSpot workflows in the Operations Hub.
Starter: $45/Month
Professional: $720/Month
Enterprise: $2,000/Month
HubSpot CRM free vs. Paid: What's best for you?
One of HubSpot's unique selling propositions is its free CRM software plan that includes all of the basic features that a small/medium business may need and find satisfactory.
The optional add-ons can be useful for a business with a tight budget that doesn't want to spend a lot on features they might not need.
HubSpot's free plan provides all the basic features such as email marketing, workflow management, project management, conversation recording across channels, and more.
The paid add-on packages for HubSpot CRM, on the other hand, are a powerful addition that gives businesses an upper hand in data storage, more sophisticated reports and analysis, AI, and advanced automation technology.
For businesses having more complex needs, switching to paid plans can make a huge difference in the long run with its attention to detail.
HubSpot Review: The Pros and Cons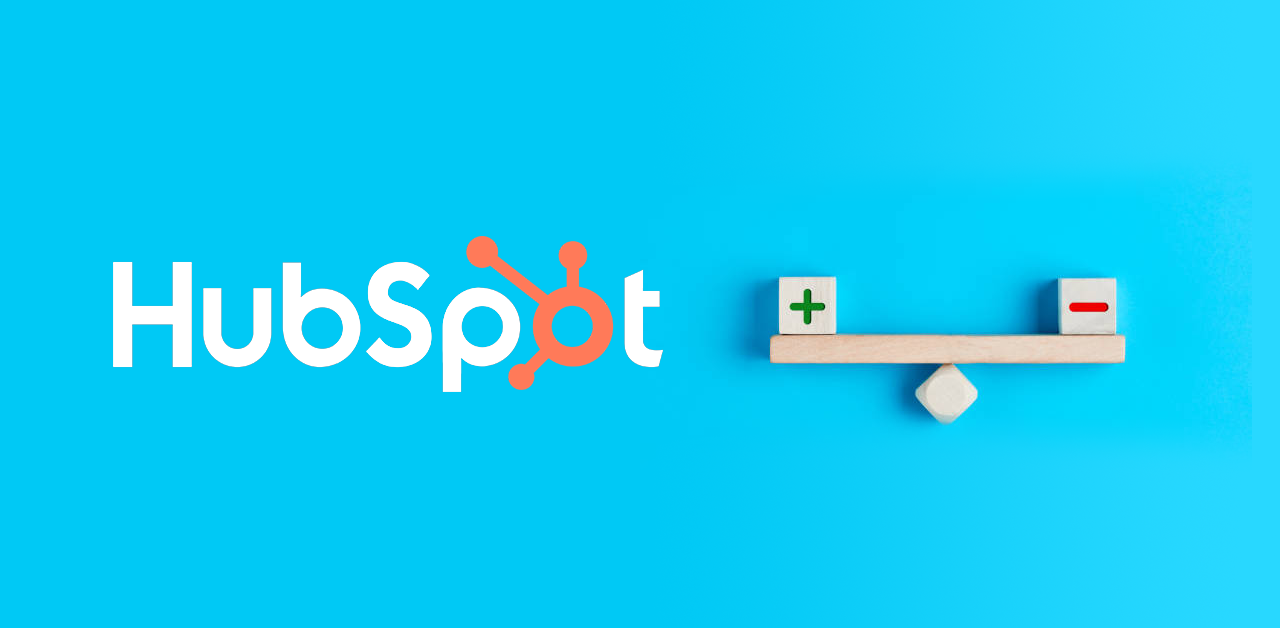 HubSpot has an exceptional CRM solution for most businesses looking for a better way to manage customer relationships and improve their business. But it's not perfect, and it does come with a fair share of drawbacks.
HubSpot Review: The Pros
Comprehensive Free Plan
HubSpot offers a completely free plan out of the dozens of CRMs available in the market. Most free plans fail to deliver the features despite boasting about their features. HubSpot does things a little differently—it over-delivers on its free plan, explaining its massive customer base. Whether it's customer support, marketing, sales, or an operational CRM that you're looking for. You get many powerful features and the power to manage up to a million (1,000,000) contacts without ever paying a buck.
Flexible Pricing
While HubSpot's plans can be expensive, there are ways to bundle services to get what you need at a reasonable price, sort of like an À la carte. You can choose to purchase individual hubs or upgrade multiple hubs at discounted rates. You even get the choice to build an entirely custom CRM solution with only the features you need if none of the bundles match your needs. However, bundling them all together can save you a ton of money.
A Scalable Solution
The range of scalable tools HubSpot offers covering operations, content, customer service, sales, and marketing is like none other. All of HubSpot's tools are modular, so both your business and the platform grow as you scale and require more advanced CRM features. You can mix and match features and payment plans for each section of your business, making it a customizable and scalable CRM system in every sense of the word. Whether you have a small business using the free plan or are on your way to upgrading every module to the highest level, HubSpot's CRM delivers what you need regardless of your business's size.
Feasibility
Despite HubSpot's pricing structure and modularity being complex, the platform itself is very easy to use. Everything is easily accessible, even though there are many features available. Even on the free plan, navigating around isn't a hassle. Most CRMs struggle to balance automation, power, and feasibility. Luckily, HubSpot doesn't sacrifice feasibility for the sake of functionality.
Easy to Create
HubSpot is easy to navigate and use daily, but it is also very easy to create with. For example, content building areas like the landing pages, forms, and emails, are all drag-and-drop enabled, which means you need not know how to code. You can also create and schedule social media content in bulk. A huge advantage for businesses that don't have time for creating content.
Customer Support
HubSpot is known for its excellent customer support team. Depending on your plan, you can contact the support team via any popular communication tools available today. Although support is restricted to the paid plans, users with the free version will still have access to the online knowledge base and community forum.
HubSpot Review: The Cons
Complicated Pricing Tiers
Despite the flexible pricing being a benefit of HubSpot, they're also very complex. There are too many plans and pricing options to choose from, making it overwhelming, making users stick with the free version, or moving to another provider.
No customer support on the free plan
Sometimes, the online knowledge base and HubSpot community aren't enough to troubleshoot, and human intervention may be needed to resolve an issue. HubSpot doesn't have a live chat feature for those on the free plan.
Limited features on the free plan
Yes, it's a free version, but you must consider the limitations compared to the higher-tiered options. For instance, you only have access to 200 email tracking notifications a month on the free plan, compared to the starter plan, which comes with no limit. Some of these lacking features may be a deal-breaker since they may affect your business negatively.
The Templates are easy to modify— Only in theory
Using the HubSpot email templates is complex and difficult to modify; it's almost impossible without CSS knowledge. It will be a problem if you don't have access to someone with the required skills. Many alternatives offer a more user-friendly experience for building or editing email templates. This could save you time and money, and effort.
HubSpot Review: The Verdict
CRM is undoubtedly the fastest-growing software market today. It was a $14 billion industry in 2010 and is predicted to reach $80 billion by 2025. That's nearly a 600% increase (Grand View Research). With the number of CRM software floating around, making a decision might seem overwhelming. But it all boils down to this- Your priorities.
If you have a small-scale business that's still experimenting as it goes or even a medium-sized one, but with no prior CRM experience, HubSpot is your best choice bar none. It's easy to use and has drag-and-drop features, so you don't have to dip your fingers into coding.
On the other hand, if you're a well-established business with the big bucks, HubSpot is great but not the best. Salesforce or Microsoft Dynamics CRM might be your best bet as they're more robust, making it ideal for a large enterprise. We hope this HubSpot Review will help you decide if this product is the best fit for you. Check out BotPenguin Related Articles: Bitrix24: An In-depth Review 2022