With the enlargement of business and customer base along with it.
It becomes quite difficult to manage various tasks like responding to leads and customers, responding to emails regularly, and solving all of their problems, etc.
Emails are similar to connecting language used for official communication between the business team and their clients.
They serve as a bridge of business communication which smoothens the pavement of customer-business team relationships and fosters business profit.
Sometimes, you may forget to solve any issue that needed urgent attention, or two team members might reply with different solutions to the same issue.
Such a situation will cause a loss of your customers and less generation of your potential leads.
This is definitely something no business would ever desire to happen, even in nightmares. That makes sense, right?
To vanquish such blunders without breaking a sweat, you must switch and integrate helpdesk software.
This is where 'Hiver' comes to play! Dig in to get a glimpse of the Hiver Tutorial.
What is Hiver?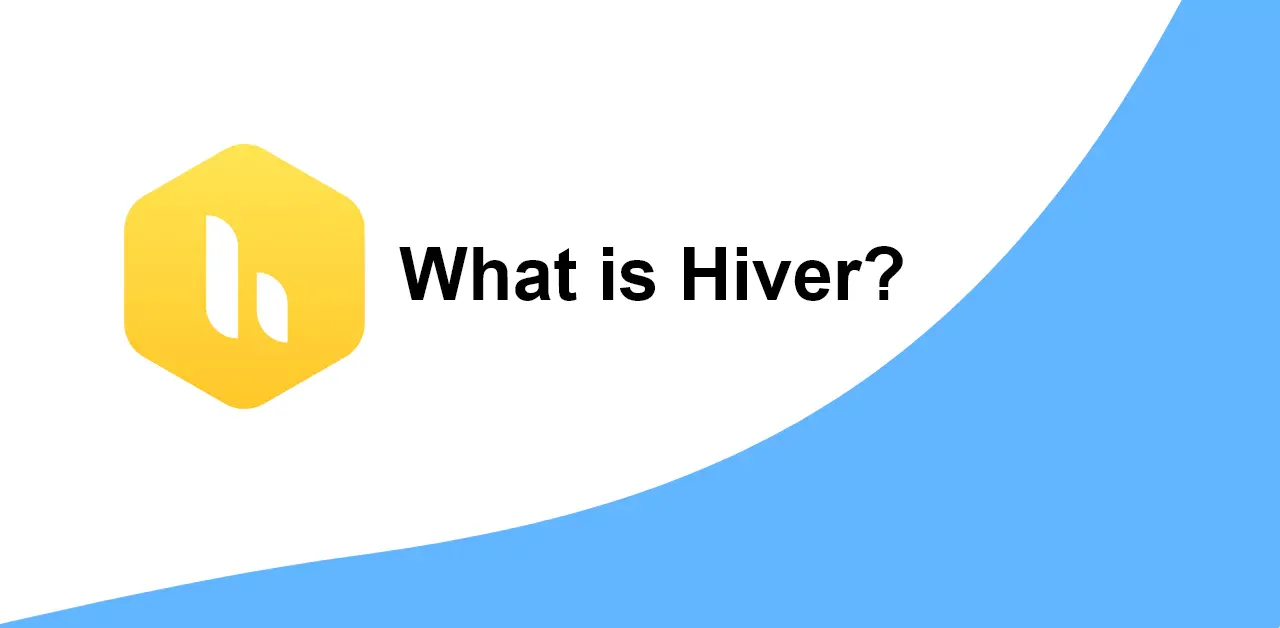 Hiver is a helpdesk software made especially to work with Google workspace. It is the world's first Gmail-based helpdesk.
Hiver adds a bouquet of features to your Gmail, making working on it a piece of cake.
It helps the team members work collaboratively, ensuring that the mail received by them has been replied immediately and the issue has been resolved accurately.
It is like a helping hand that minimizes the manual work of your team.
Hiver converts emails into actionable tasks and assigns them to the designated owners to deliver rapid customer service.
Keep reading this Hiver tutorial to know how to use this amazing tool!
How to use Hiver in 2023?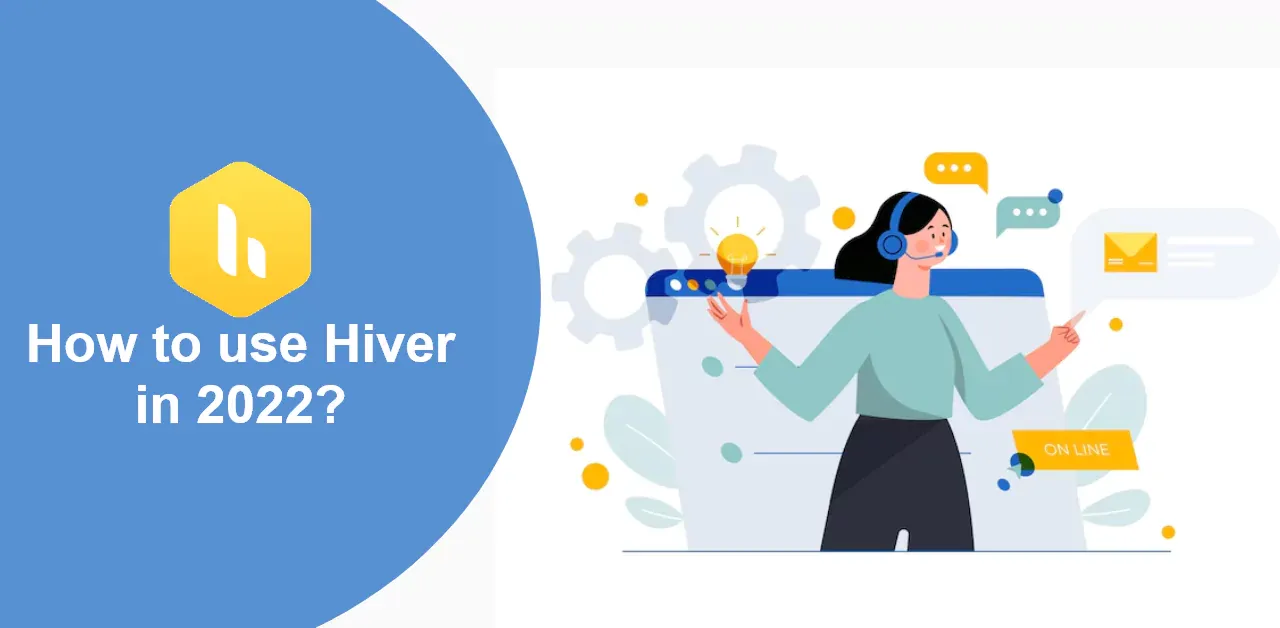 Satisfying customers is not a cakewalk. There are various milestones that need to be achieved.
Implementing Hiver in your customer support can prove a turning point in this journey as your work becomes organized.
1. Set up Auto-assignments
Sometimes, team members may miss out on an email in a shared inbox, thinking that the other team member must have solved it.
You end up having unresolved mail, which indicates lousy customer service.
To get rid of such cases, enable the feature of auto-assignment (round-robin assignments) for your shared inbox based on your organization's configuration settings.
This will bifurcate all your emails into parts and assign them to specific team members accordingly in a Round-Robin queue.
This distribution method will ensure that all the emails are responded to and resolved.
2. Utilize Autoresponders
This name itself speaks for this feature vividly.
Whenever an incoming email is received, autoresponders send a reply email automatically.
Your auto-responder can be configured to reply to all incoming emails, to particular senders, or to send both within and outside business hours.
Quick responses sow the seed of favorable engagement of customers that bears the shade of business growth.
3. The 'Rule-based' Feature
Numerous repetitive tasks in the business can be automated using Hiver's very own feature called—'Rule Based.'
This automation feature works on the basic protocol—"if-then-else".
The tedious work of assigning emails, replying, sending templates, and changing the status of progressing work in the Gmail workspace can now be done in the blink of an eye.
For instance, you can set up a trigger action to assign all the emails containing the word 'bills' to a team member from a financial background to offer infallible service.
To make this process more efficient and reliable, turn on the 'body search functionality' in Hiver settings. Next, assign it to a particular team member to carry out further action.
4. Organization is key
Businesses receive thousands of emails daily. However, not all of them are significant and worth reading.
In an average office, employees spend approximately 1/3 of their time dealing with unnecessary emails.
To slash off the such waste of time and energy, Hiver has got you covered, wherein you can organize the emails based on how relevant they are.
This Hiver tutorial will tell you how to do it!
You will find 5 options in Hiver by which you can organize your inbox. These options include:
In this, the email appears in the sequence that it was received.
With the integration of Hiver, Gmail predicts and presumes which emails might be more important and which might not be; based on the content, headings, sender, recipient, and many more factors.
It is evident that in this type of setting, unread emails will be displayed in the topmost section. Recently received emails will appear below the list of unread emails.
This feature is beneficial for those who mark emails as starred to remind them as a to-do task. In this, starred messages are featured on the topmost arena, and the rest lie under them.
Hiver analyses which emails you interact the most with, the type of emails, the senders, etc. depending on which it classifies them and hang them at the top of your inbox so that you provide them with the priority to be noticed and resolved first.
5. Transform your Gmail to deliver great support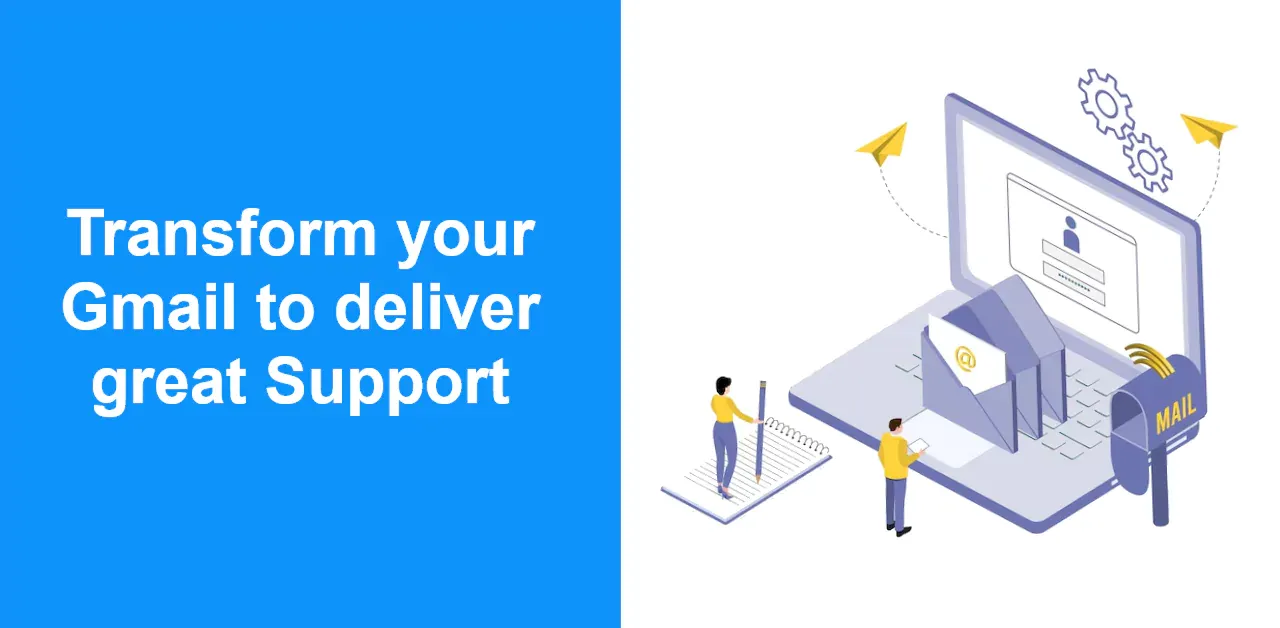 More than 5 million businesses use the G suite.
However, collaborating over the team and shared inboxes like support@, sales@, and info@ using G suite alone doesn't work.
On the other hand, Hiver is the epitome of a collaboration platform that manages shared inbox email accounts like support@, info@, etc.
With Hiver, you can assemble everything with a mere single tap!
You can assign the emails to people in collaboration who can track which emails have been opened, are pending, or closed and can also tag or label them for a seamless workflow.
6. Analysis and Analytical data
Data analysis aids a lot in taking certain future decisions and making calls for your business.
Such data provides insights into all the current scenarios and the arenas that need to be worked upon.
All the metrics that Hiver shows are reliable. It also gives in-depth details of work and task distribution, work progress, team members' performance, campaigns' consequences, etc.
Hiver lets you build custom reports to get the best comprehension of the analysis. The best part is that custom reports can be made without coding.
The conversation reports in Hiver give an idea of how the team members manage conversations with leads and customers.
It also renders the notion of average resolution time and turn-around time.
As a silver lining, Hiver's CSAT report lets you understand and see your customer's feedback in words and can take action and train the team accordingly.
7. Multi-channel support
You can integrate Hiver's Gmail-based help desk, live chat, and knowledge portal to escalate your multi-channel platform service.
This versatile feature serves the purpose of efficient and seamless customer delighting services, and real-time help bolsters customer engagement.
In this way, emails can be managed efficiently, leaving no room for complaints and customer dissatisfaction.
Wrapping It Up
Emails are the pillars of business and workplace communication. Keeping these pillars strong is the secret of a great customer–business team bond.
To make these pillars strong, Hiver acts as the backbone and serves with strong customer support and time-saving workflows.
Hiver forms a better surrounding and experience for your customers.
This Hiver tutorial included vital tips. It classifies and provides a structured schedule, emails, and tasks to give the best client–business team experience and support.
To conclude, Hiver is an effective help desk and these are a few ways (Hiver Tutorial) of how Hiver can be used in 2023.
We Hope you found this Hiver Tutorial helpful and informative. Thanks for stopping by!