Customer Relationship Management implies all the business techniques, strategies, and tools to manage the company's relationship with potential customers and customer interaction. Customer Relationship Management aims to gain new customers and keep the old customers. Zoho CRM is software to manage customer relationships globally with ease. This software has everything you want to generate more leads, track sales performance, and close more deals.
According to data provided by "HelloLeads," clients across 180 countries use Zoho. Zoho CRM provides a mobile application for managers. It has some interesting features like product-based ticket tracking, team ticket feed. Besides that, it also offers a real-time notification center and much more. There are innumerous benefits of using Zoho CRM as a customer management tool. This article describes nine such benefits of Zoho CRM. Read the whole article to know why Zoho CRM is a better option for CRM tools.
What is Zoho CRM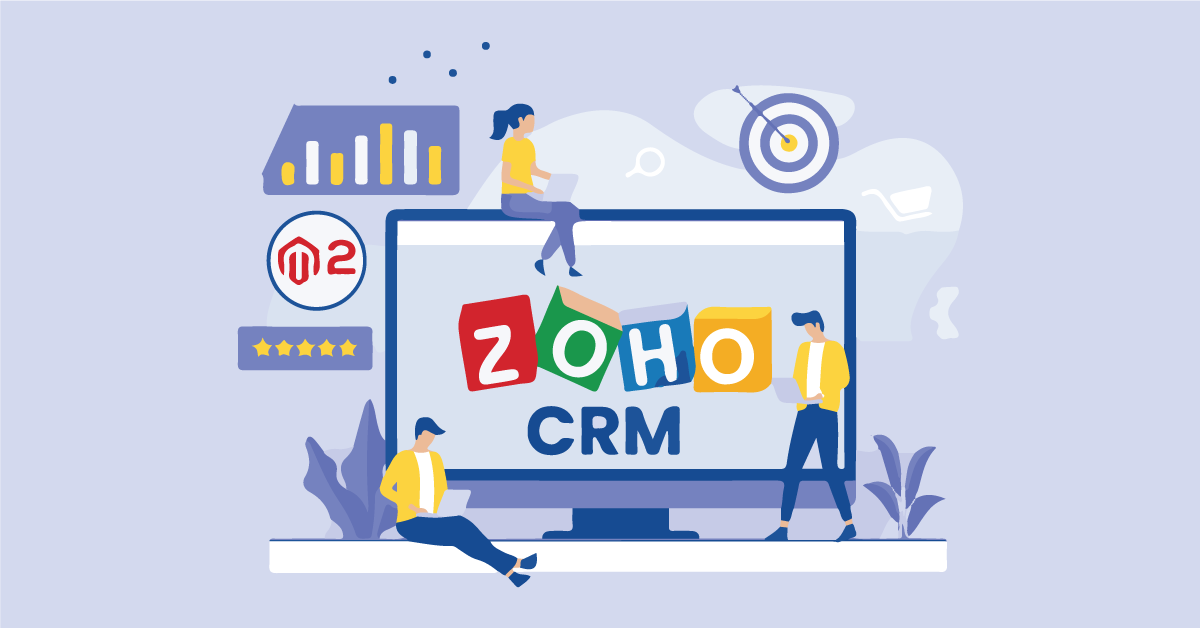 Zoho CRM manages the sales, marketing, and customer service aspects of your (B2B) and (B2C) engagement strategy. In other words, using CRM, you can manage Business to Business Relationships and Business Customer Relationships. It is a web-based application based on the software-as-a-service (SaaS) model. Zoho CRM is compatible with various computer OS and mobile applications. Zoho CRM targets small and medium businesses by offering CRM on budget.
Benefits of Zoho CRM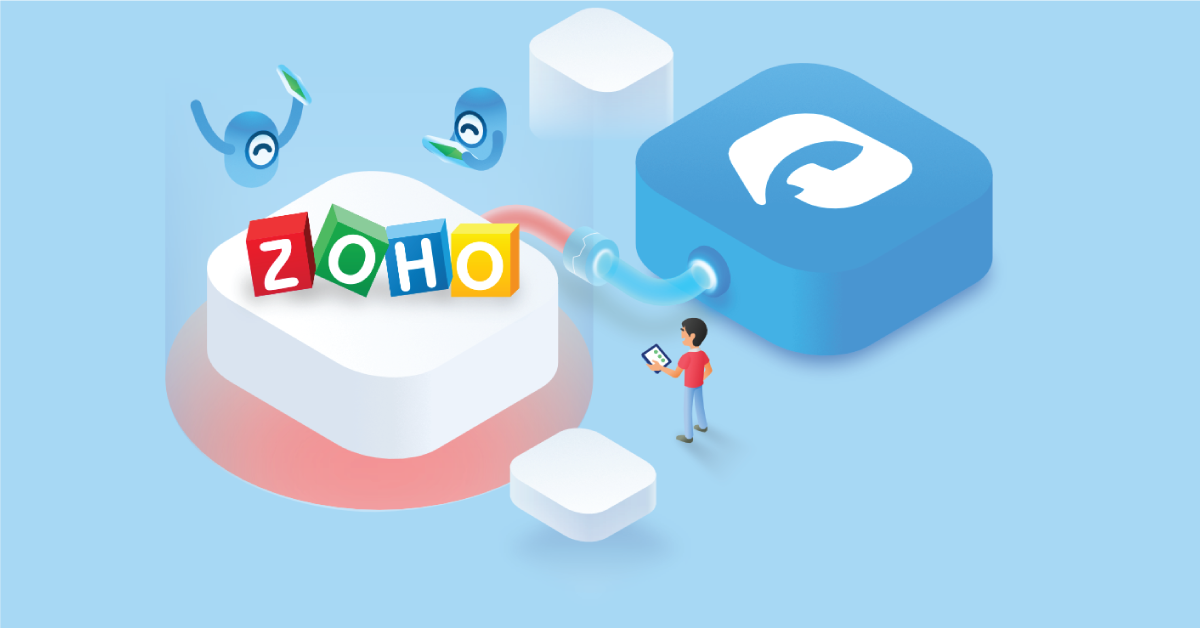 The Zoho CRM can help in reducing the cost by centralized data and free migration integration with a third-party application. It will also increase sales by enabling sales automation. It provides better customer segmentation and automates the sales report. Below mentioned are nine distinctive benefits that Zoho CRM provides.
Zoho CRM provides advanced sale process automation
This feature of Zoho enables virtual assistant Zia to forecast the probability of success for each lead and deal. She is capable of some routine tasks like taking notes or calculating sales. Zia works on identifying the patterns and suggesting automation on the repetitive tasks.
The following task would get easier due to this automation,
It will analyze the results of your sales efforts.
This automation will remove the bad leads and increase space in the pipeline.
It will keep track of each deal.
Sales automation will assign talent according to the prediction score.
It will be able to identify the most probable lead and close them.
It enables you to work on various channels
Zoho CRM allows you to connect with your customers through various channels to target more customers. It provides emailing, calling and social media leads management using Zoho CRM.
Email Through Zoho CRM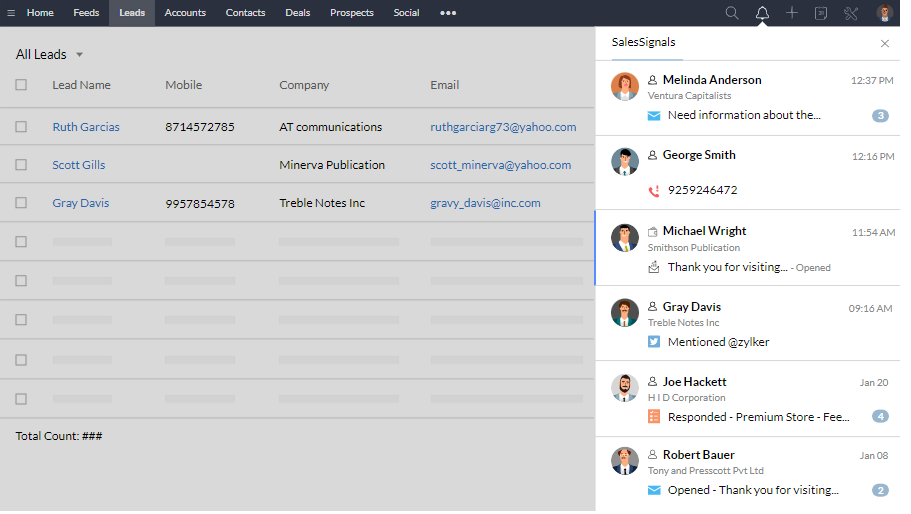 When you email through Zoho CRM, it will keep records of every response. It enables you to choose the email client.
It provides you with the details of the status of your email. It informs you whether the email gets delivered, the customer opens it.
Zoho CRM allows you to customize your emails according to your wish. It customizes the email sending based on the policy of your company.
This feature of Zoho CRM designs the template for the business emails to ease the emailing process. According to the number of emails sent by a salesperson, it generates the reports on each email. With the Sales-Inbox, one can open an email-id with any client to Zoho.
It organizes the emails based on the CRM pipeline. By analyzing incoming emails, an email parser automates data entry.
Call Using The CRM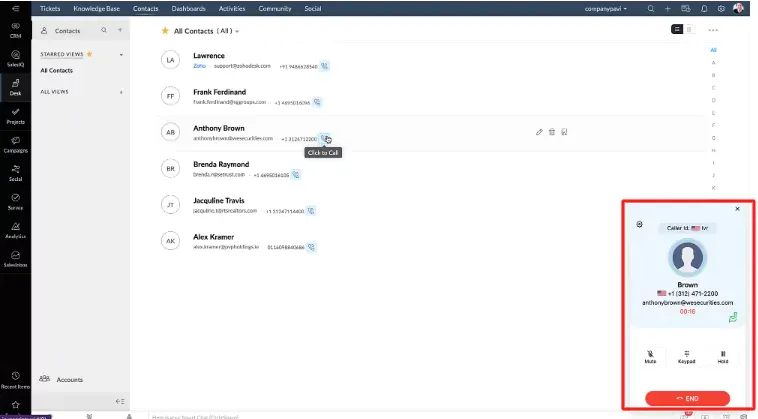 The calls to the customers or candidates have an impact on your sales. Zoho CRM is beneficial to track the influence of your calls on sales, set the schedules for calls, and receive reminders.
It allows you to manage the leads and contact with sing click to make calls. The telephony feature of Zoho CRM allows you to schedule calls in advance.
This will help you to be on top of new leads. It can be hectic to arrange call schedules. Thus, Zoho CRM will remind you of all the calls you need to make.
It has a feature of automatic call logging that provides notes and adds follow-up tasks. Besides this, it helps you manage the sales call and check the calls.
Social Media using Zoho CRM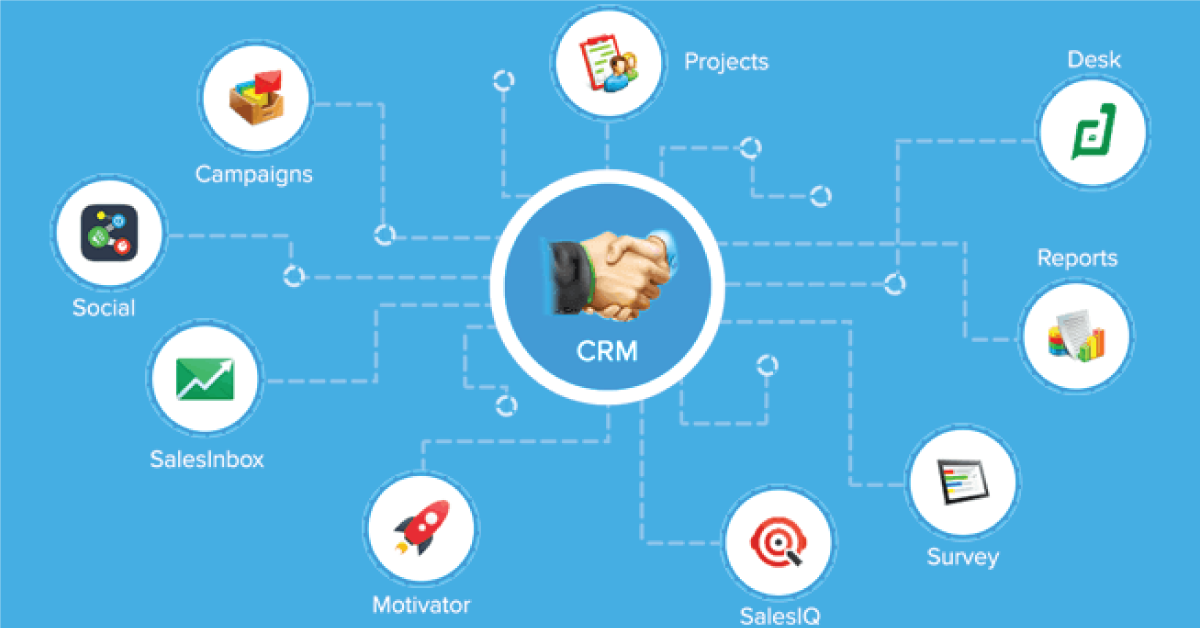 Zoho CRM will help you manage various social media profiles at once by adding your brand to the profile user.
Following are the tasks that would get easier by using Zoho CRM for social media
Zoho CRM would check social media for feedback from customers about your business.
It tracks the social media interaction with your customer inside your CRM.
Zoho CRM notifies you of each interaction with your brand.
It will add the leads to CRM from social media.
Zoho CRM will manage and post to your brand's social networking sites.
Sales through Client's Portal
Zoho CRM provides your customers and partners with an online portal. You can choose to share the data on the portal and give access to the individual. This enables your customers to view the products or services and order them.
Following are the benefits of the Client's portal that will boost your sales.
It enables you to create a digital catalog.
You can control the permission access to the portal.
Using customized portals, you can replicate your business.
These portals operate on an invite-only basis.
You can segment customers through Zoho CRM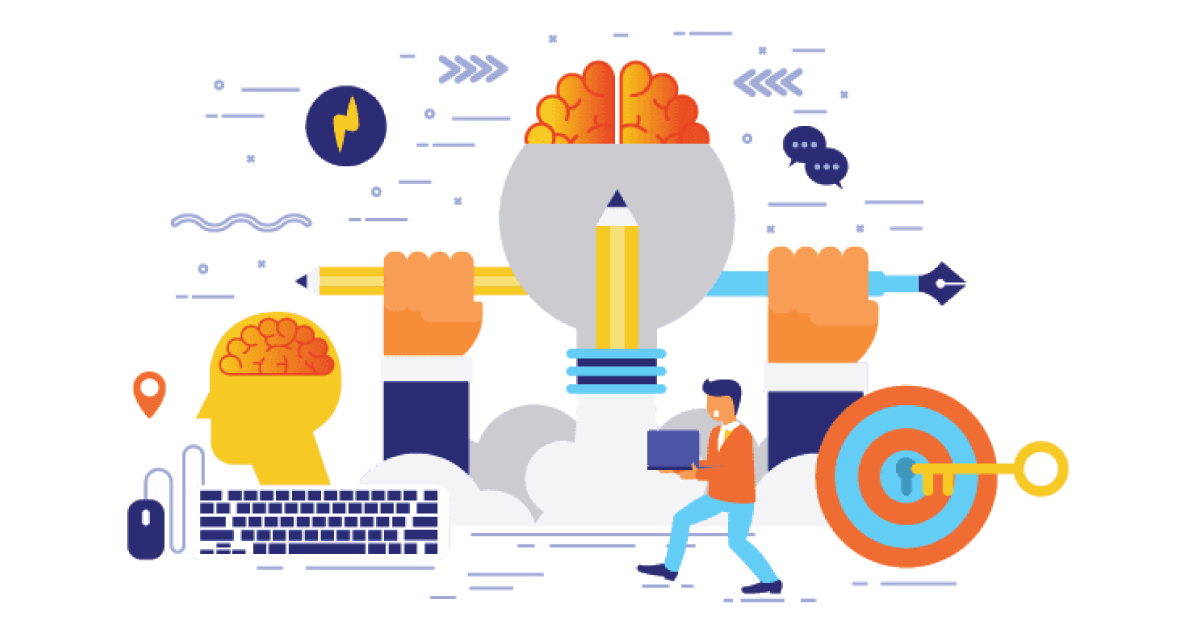 It will help you focus on future follow-ups.
This facility of Zoho CRM will customize your campaigns.
It will ease the record organization based on many criteria.
it provides the facility to nurture the leads
You can create automated workflows to nurture prospects throughout the sales cycle using Zoho CRM.
Nurturing leads can have various merits, as mentioned below.
You can generate unique and relevant sales pitches by personalizing and contextualizing them.
It will ease building connections with customers.
It will make the sales cycle shorter.
It can analyze the returns on your Google Ads
You can integrate your Google ads with Zoho CRM to track sales.
You will gather data on your campaign budget and compare it to other marketing costs.
It will aim for your lead generation keyword in your sales pitch.
Manage events with ease
Allows you to send invitations and build new contacts during the event through Zoho CRM.
This will help in following tasks
It will help you invite the contacts in the Zoho CRM database.
You can continue the discussion with attendees to cultivate new leads.
It will notify you of attendees mentioning you on social sites.
It will compare the events with the deals in your pipeline.
It will collect the leads and enter them into CRM.
The benefits that the CRM analytics provides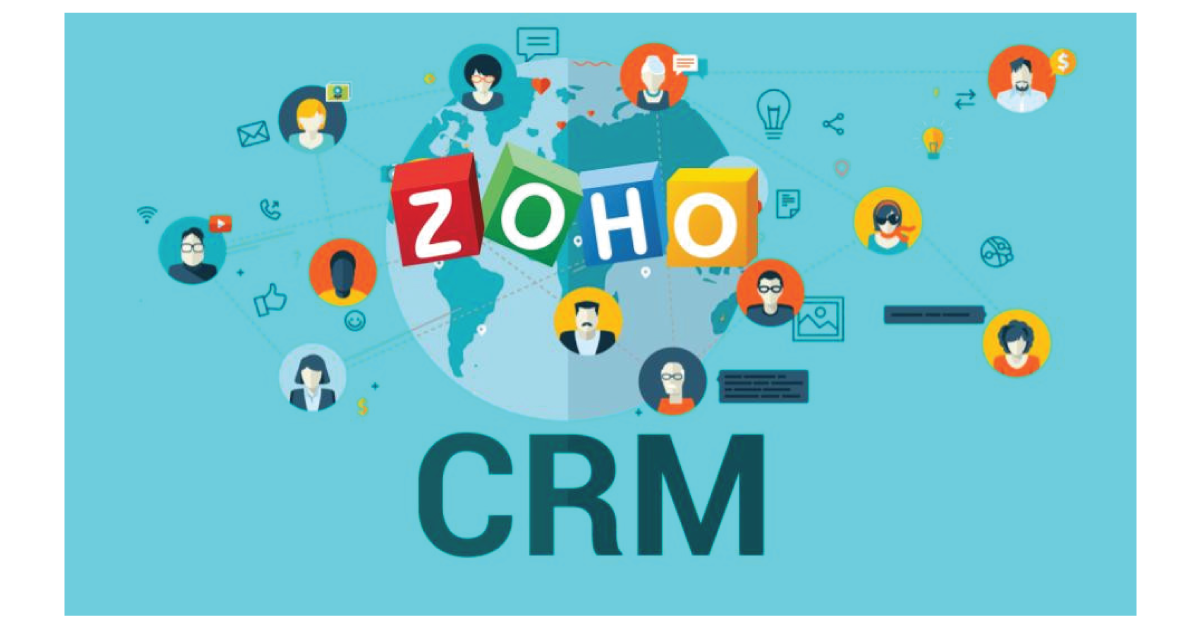 This will provide a deep analysis of every facet of your business.
The Reports Generated on Zoho CRM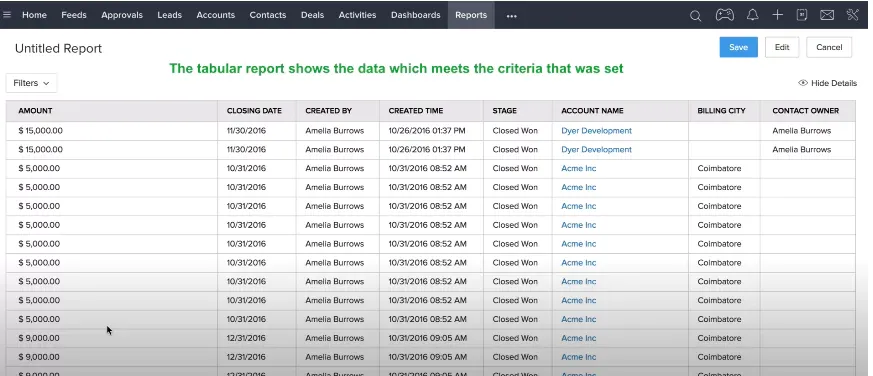 It will allow you to access, analyze and track the business and give you the information that will help you make primary choices.
There are over 40 pre-built reports, which will help you track the important sales KPIs.
It will convert the reports into charts to make it easy to analyze the data.
It will help you customize the reports and include the data from various modules.
Analytical Components for deep Analysis
Following are the type of analyses that Zoho CRM performs
You will have a detailed analysis of all the information. With this, your company can make data-driven decisions.
Easy filtration of data on the module criteria.
It will help you choose the arranged templates and chart types. This will be used to represent your data perfectly.
You can combine leads, contacts, campaigns tasks, vendors, and quotations in one database.
It allows you to export your reports as Excel, CSV, or PDF files and give access to your Dashboard to the people who need it.
It will track all progress
There are several benefits to this process
You may track the progress in sales towards your objectives and plan the follow-up efforts.
You can analyze the aspects of the operations that need more attention.
The sales managers can evaluate the success and compare the individual performance.
AI-Powered Voice Assistant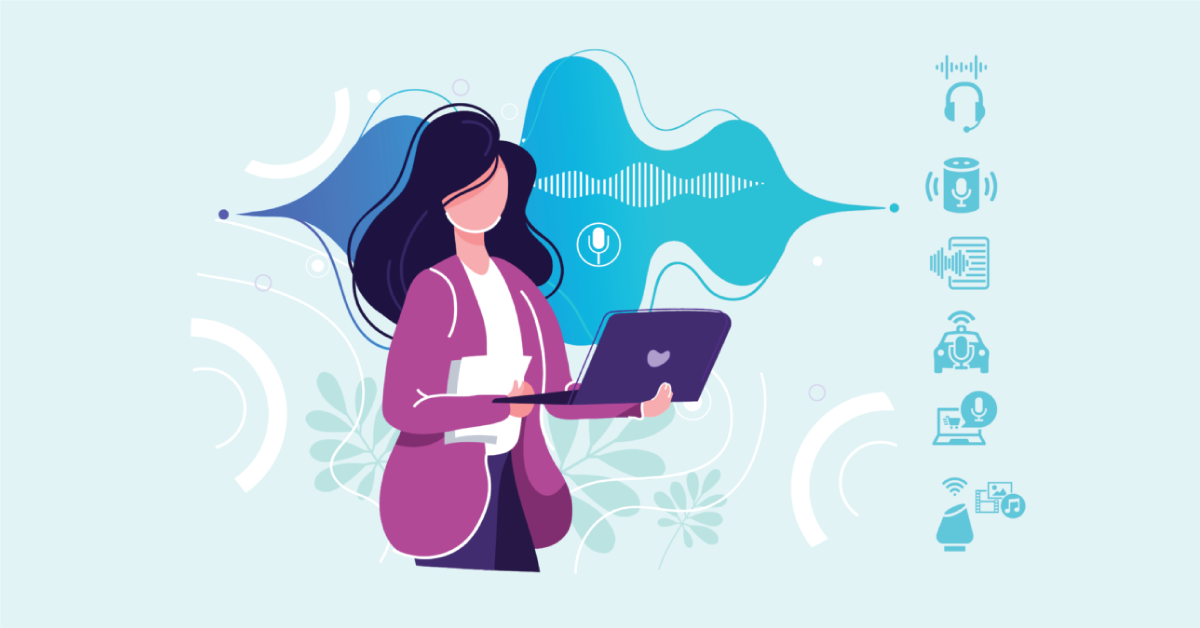 The CRM has a sales assistant that is AI-powered. It is named Zia. It is a really helpful tool for customers using the software.
Zia can perform several tasks as follows.
You can chat with Zia to get the information from your database.
You can even call Zia to fetch the information as she is a conversational AI.
Zia helps you predict which leads will be more likely to convert.
It will also help in emailing by enriching the customer's records.
It can spot the sales abnormalities in real-time so that you act on them quickly. You don't have to wait for the month-end to report those abnormalities.
Zia understands the patterns of the team and customizes the suggestions based on them. The team will be able to complete tasks more efficiently.
Zia has a competitor's alert to notify you every time you receive a msg from your prospects.
Zia will help you extract the enriched data, contact information, etc.
This CRM will help you pitch the right product to the customer among multiple products. It will make the most of your unselling and upselling opportunities.
Zia can scan the uploaded images and check whether they are desirable or not.
The virtual assistant can audit logs and activity history from the data and proposes suggestions for the workflows to make the sales process go smoothly.
Zia can help you decide the best time to contact your customers to avoid unopened emails and unanswered calls.
Conclusion
As per the records collected by "HelloLeads," more than 1,50,000 companies use their CRM to uplift their sales and grow the market. Moreover, This CRM supports 26 languages like French, German, etc. The CRM offers you to manage your relationship with customers worldwide, and there are numerous benefits to Zoho CRM that are available to your organization in an affordable range. You can visit the official website and check out what it can add to your sales. Comment below if you have experience with CRM.
Check Out BotPenguin