Today, providing excellent customer service is more important than ever. Customers have high expectations regarding the service they receive.
They are quick to share their experiences - both positive and negative - on social media and review sites.
In fact, according to a study by HubSpot, 90% of customers say that online reviews influence their buying decisions.
Poor service can lead to lost sales and revenue and damage a business's reputation and make it difficult to attract and retain customers.
But the good news is that there are plenty of ways to improve customer service and keep customers happy.
In this blog post, we'll share ten hacks for better customer service that can help your business stand out from the competition and keep your customers returning for more.
Let's dive in!
How can better customer service boost your business?
In today's competitive business world, providing excellent customer service is more important than ever. Happy customers are more likely to become loyal and can also help promote your business through word of mouth.
Here are some ways that better customer service can boost your business
Increased customer loyalty
Customers who receive exceptional service are more likely to become loyal to your business. This means they will continue to purchase from you and recommend you to others.
According to a study by American Express, customers are willing to spend 17% more money with companies that provide excellent service.
Positive online reviews
Online reviews can make or break a business in today's digital age. Providing great customer service increases the chances of customers leaving positive reviews about your business.
This can help attract new customers and improve your online reputation.
Reduced customer churn
Poor customer service can lead to customers leaving your business, also known as customer churn. You can reduce churn and retain more customers by providing better customer service.
This can save your business money in the long run, as acquiring new customers is more expensive than retaining existing ones.
Increased revenue
When customers are happy with the service they receive, they are more likely to spend more money with your business. They may also be more likely to purchase additional products or services.
This can help increase your revenue and boost your bottom line.
Improved employee satisfaction
Providing great customer service can also lead to improved employee satisfaction. Employees who feel valued and appreciated are more likely to be happy in their jobs and provide better customer service.
This can lead to a more positive work environment and a happier, more productive team.
BotPenguin can do many services apart from Customer Service like:
10 Outstanding Hacks for Better Customer Service
Here are ten hacks for better customer service to help you serve customers better
1. Ask your customer questions for better clarity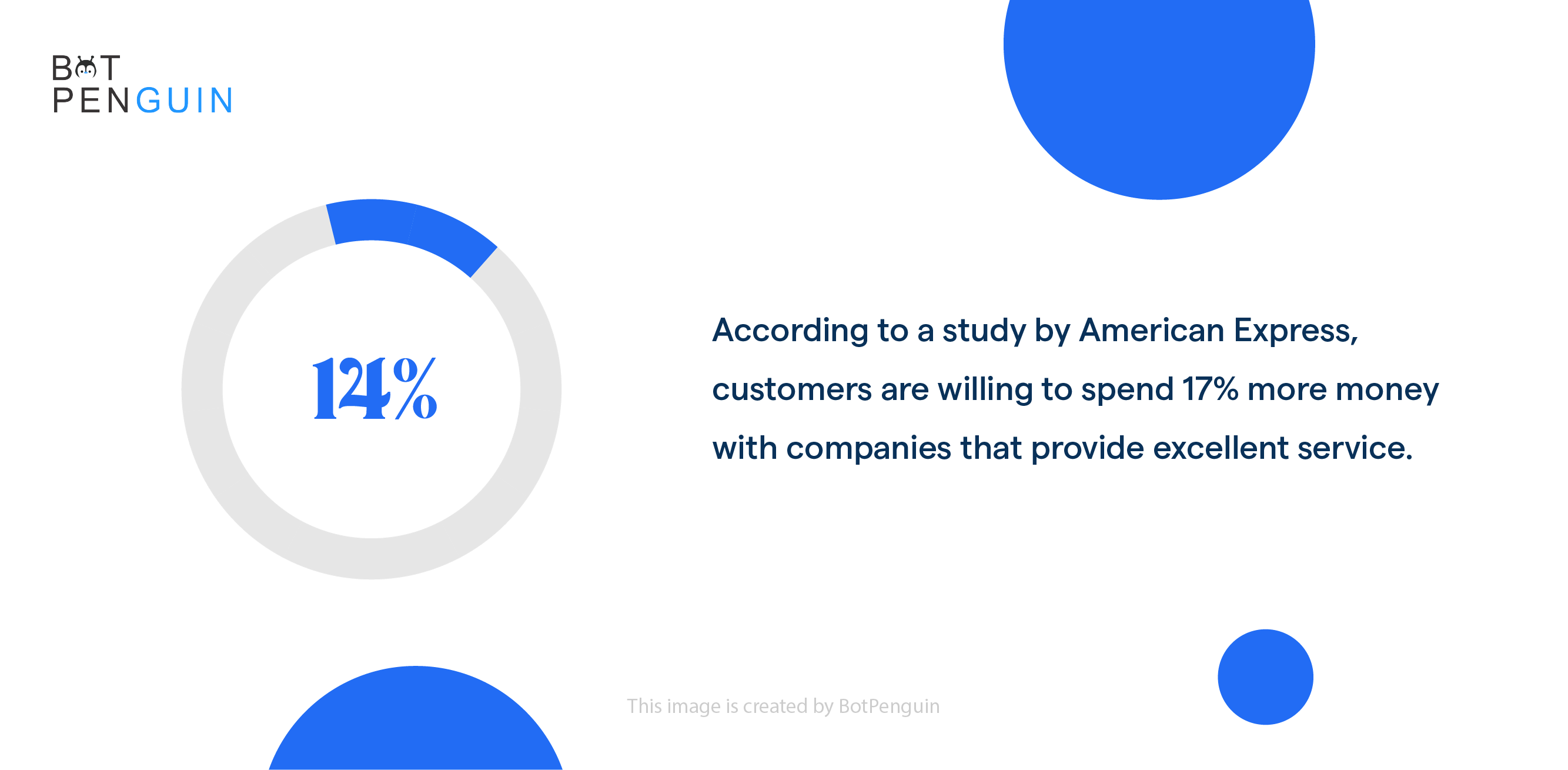 Make sure you comprehend the message your customers are attempting to convey.
Also, add clarification to make sure they understand what you're trying to say.
Customers shouldn't believe they are receiving 25% off when you are giving them 25% more product, as this will confuse them.
Check your understanding with the audience.
2. Provide a trial period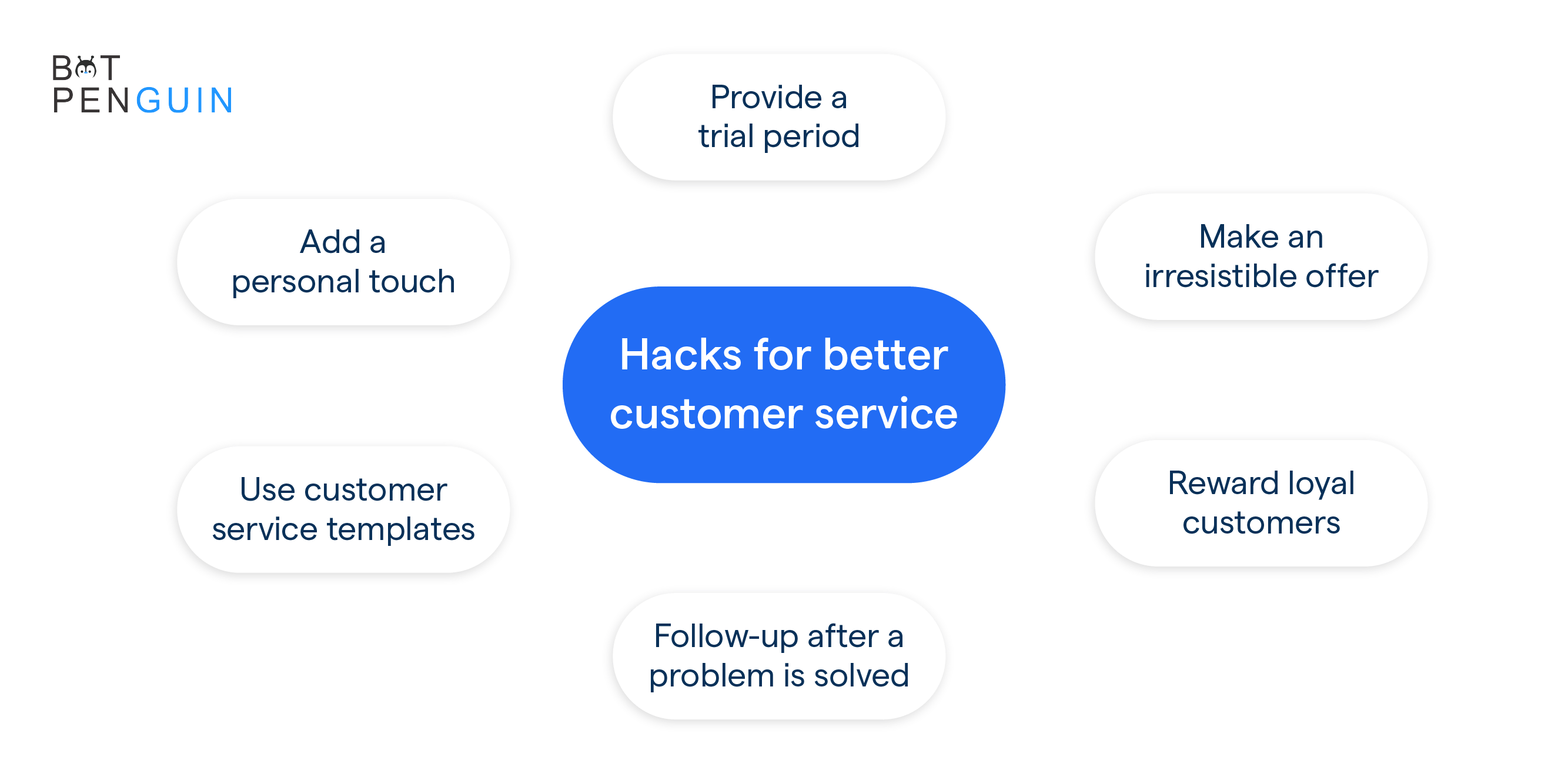 In the early days of SaaS, businesses quickly learned that a free trial eliminated the uncertainty and risk of purchasing a product.
Nowadays, startups argue about the best trial period rather than the value of a free trial.
Potential customers are less concerned about risky investments and buyer's remorse with a free trial because there is no up-front cost.
An effective way to encourage people to try your goods and services is to pair a well-executed free trial with a fair refund policy.
Additionally, since trials don't work with eCommerce products, you can provide clear demo videos of the goods you sell.
3. Make an irresistible offer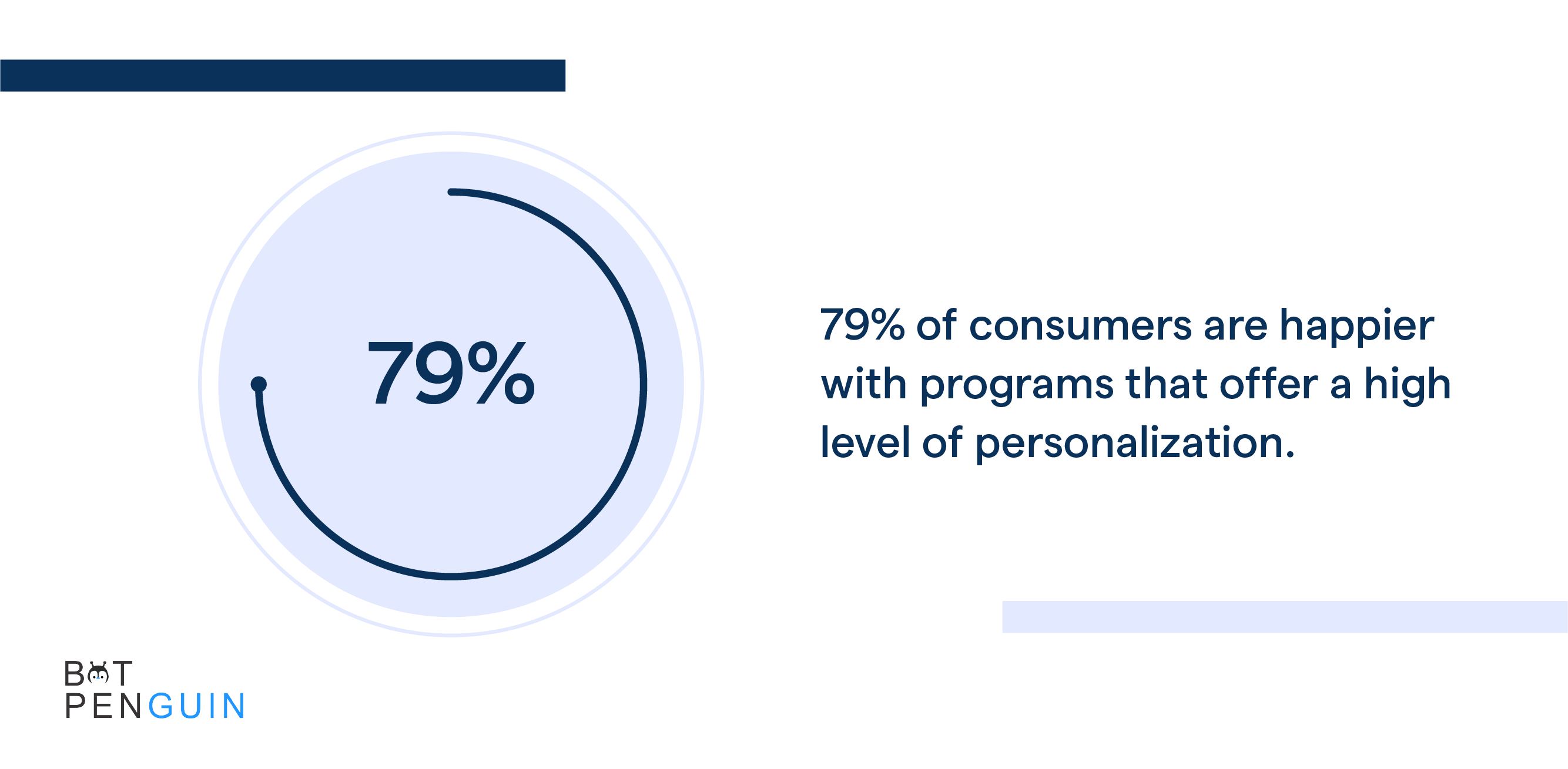 Regarding the topics discussed in this section, many business owners make the mistake of believing they're making financial compromises and sacrifices.
Offering customers an "irresistible offer" is about easing their concerns about purchasing so they can more easily believe in your goods and services.
As a result, they will be significantly more likely to purchase from you than one of your rivals.
4. Reward loyal customers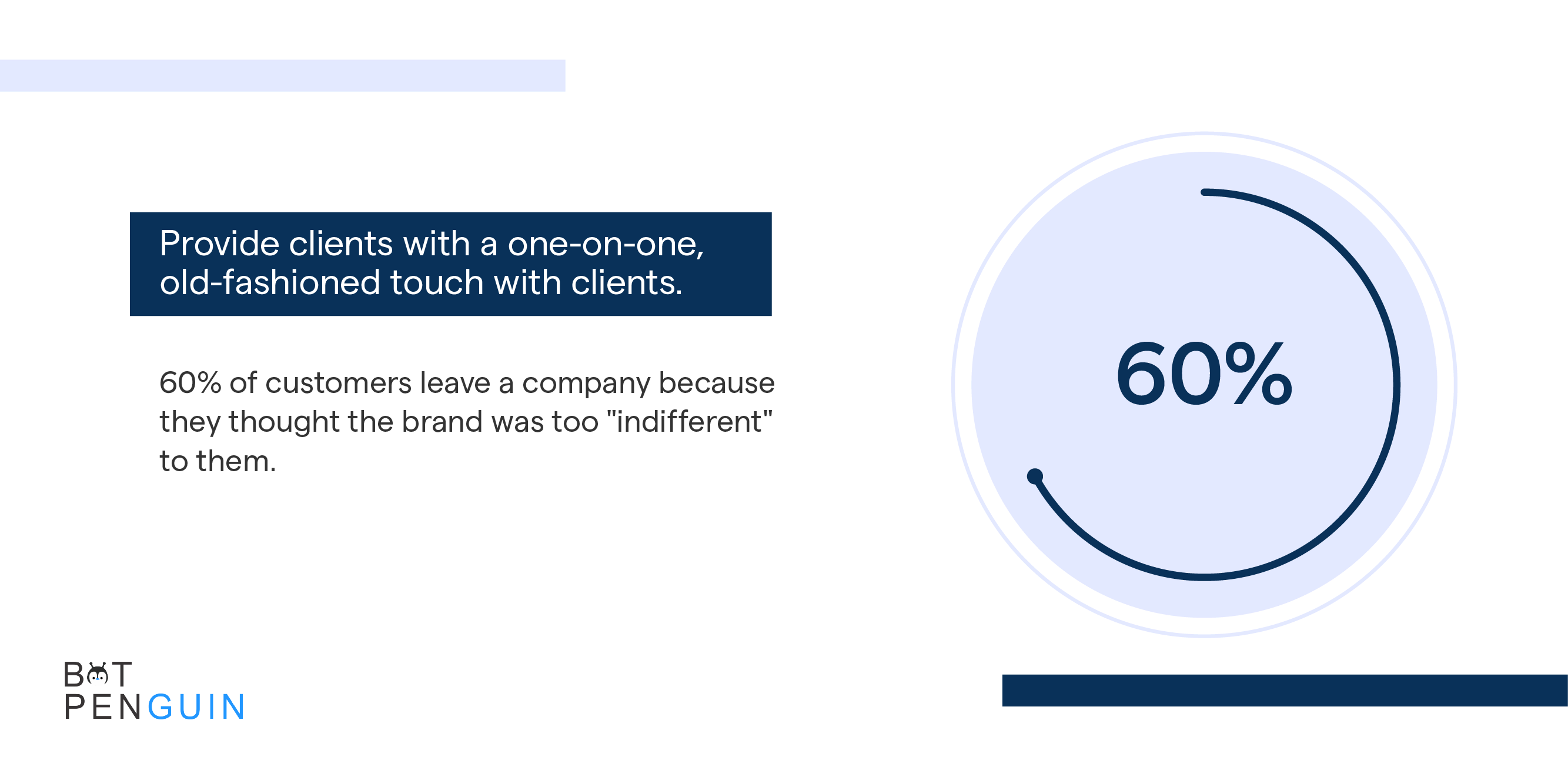 Customers today want customization. More sales and customer loyalty are fueled by it.
Running a loyalty program is the best way to give them a personalized experience because it makes it easier for you to gather pertinent customer data.
Additionally, a study of data from client loyalty programs revealed that 79% of consumers are happier with programs that offer a high level of personalization.
The goal is to cater to their tastes and amazing, devoted customers with an experience they will remember.
5. Select the correct tools
With the proper helpdesk software, you can integrate with various tools and close the communication gap between your customers and customer service management representatives.
With open and flexible helpdesk software, your customer service representatives can easily interact on the platform of their choice and work seamlessly across teams to quickly resolve customer issues.
6. Don't be afraid to say, "I don't know"
Customers count on your support staff to communicate openly with them.
For your support agents to provide a proactive approach and meet customer expectations, your team members must be intimately familiar with your product and stay current on updates.
Your support staff should know who to contact for a suitable response.
There may be times when your support representative doesn't have an answer to the raised question.
Remember: As long as you immediately follow up with, "but I'll surely find out," it is acceptable to tell your customers, "I don't know."
Customers will value your openness and efforts to arrive at the correct solution.
7. Follow-up after a problem is solved
Ensure your customers are satisfied with their experience and that their issues have been properly resolved by following up with them.
They can learn that you value their time and are always on their side by receiving a prompt phone call, a helpful support email, or even a feedback survey.
8. Use customer service templates
Maintain high standards and quick turnaround times.
You don't need to keep developing novel solutions to every straightforward problem.
Create scalable templates to make responding to these questions easier and more professional.
9. Add a personal touch
We are confident your customer service representatives are working hard to provide prompt and effective customer service management.
However, you should nudge them to find shared values and hobbies with the customers.
They can personalize the customer journey by utilizing insights from a real-time dashboard of the appropriate CRM Software.
This would make resolving disputes easier for them and encourage customer loyalty.
10. Provide clients with a one-on-one, old-fashioned touch with clients
Being a little retrograde in the age of everything being automated can be advantageous for your company.
Never undervalue the impact of saying thank you to your customers for doing business with you, and we don't just mean posting a banner on your homepage.
Remember that 60% of customers leave a company because they thought the brand was too "indifferent" to them.
Using thank-you notes, you can demonstrate to customers your appreciation for them and that your company sees them as more than just a potential source of revenue.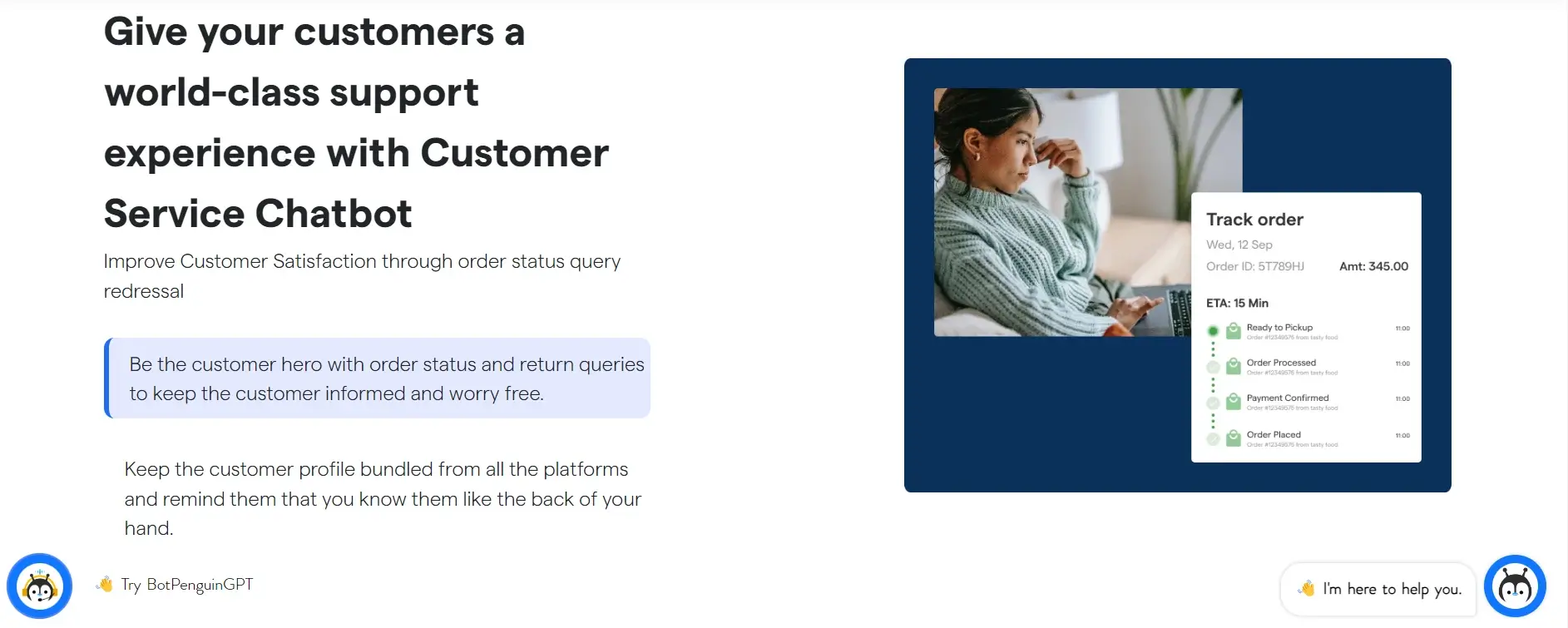 Conclusion
Providing excellent customer service is essential for any business looking to succeed in today's competitive market. Through better customer satisfaction, businesses can build a loyal customer base, generate positive reviews, and increase revenue.
While there are many strategies for improving customer service, using a comprehensive tool like BotPenguin can make a significant difference. With its advanced AI-powered chatbot technology, BotPenguin can help businesses automate their customer service process, providing 24/7 support and quick response times.
In addition to providing instant support, BotPenguin offers features like real-time analytics and personalized customer interactions, allowing businesses to better understand their customers' needs and preferences.
Sign up today and see just how a little care for your customers can give an awesome boost to your bottom line.
FAQs
What are some effective techniques to enhance customer service?
Improving customer service can be accomplished through various techniques. Some valuable approaches include actively listening to customers, providing prompt and personalized responses, empowering employees to make decisions, implementing a multichannel support system, and consistently collecting feedback to identify areas for improvement.
What advantages does personalizing customer service interactions offer?
Personalizing customer service interactions can cultivate stronger customer relationships. By using customers' names, referencing previous interactions, and tailoring responses to their specific needs, companies can make customers feel valued and understood. This personal touch can result in increased customer loyalty, higher customer retention rates, and positive word-of-mouth recommendations.
How does collecting customer feedback help in delivering better customer service?
Collecting customer feedback is crucial for understanding customer expectations, identifying areas for improvement, and measuring customer satisfaction. By gathering feedback through surveys, reviews, and direct interactions, companies can gain valuable insights to refine their products, services, and customer service processes, ultimately enhancing the overall customer experience.
How can companies ensure consistent customer service across different touchpoints?
Ensuring consistent customer service across various touchpoints requires clear communication and standardization of processes. Companies can establish service guidelines, train employees on consistent service delivery, and use customer service metrics to monitor performance. By aligning customer service practices across touchpoints, companies can ensure a cohesive and seamless experience for customers.
What role does technology play in enhancing customer service?
Technology plays a significant role in improving customer service by streamlining processes and enhancing efficiency. Customer relationship management (CRM) systems, live chat support, chatbots, and social media monitoring tools are examples of technologies that can automate tasks, provide faster responses, and enable better customer service experiences.