Our daily lives now revolve around social media. We use social media to start the day and wrap it up. The many social media platforms are all unique from one another. The top social media networks are Facebook, WhatsApp, Instagram, Snapchat, and Telegram.
With 2.4 billion members worldwide, WhatsApp is one of the most widely used social networking networks. Different people use social media platforms like WhatsApp for different purposes. Since Facebook acquired WhatsApp in 2014, it has become a more people-oriented platform.
You can use WhatsApp for personal purposes like chatting and calling your family and friends. At the same time, you can WhatsApp for business purposes, team meetings, and talking with your colleague. WhatsApp Business, a dedicated platform for business by WhatsApp, helps in business automation and customer relations.
In 2022, you need to know how to make the most of WhatsApp. Let's Find Out!
Features of WhatsApp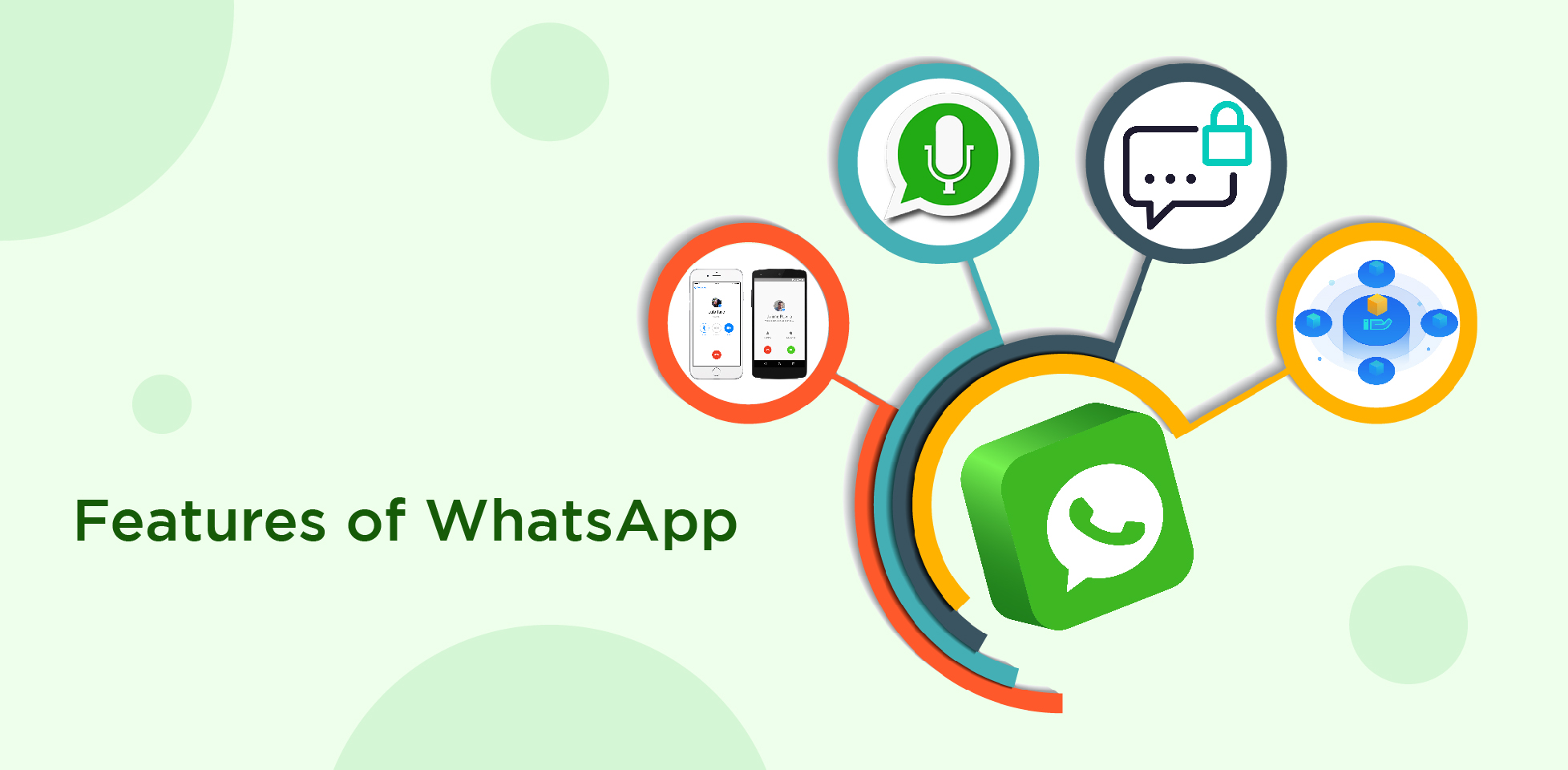 Phone and video calls: WhatsApp offers video calls in addition to phone calls, with a group option that can handle up to eight simultaneous callers.
Voice messaging: You may record audio messages and transmit them to individual or group conversations.
Secure messaging: WhatsApp utilizes end-to-end encryption, a secure communication protocol that allows only the parties involved in the conversation to view one another's messages.
Sharing materials: WhatsApp makes it possible to share various documents, including PDFs, spreadsheets, and slideshows, without the hassle of email or other document-sharing applications.
Desktop accessibility: There is a desktop version of WhatsApp for both Mac and PC.
What makes WhatsApp different from other social media?
A popular and practical way to communicate with friends and family is through WhatsApp chat. After the discussion, chat messages are usually wiped and not saved to your phone. It may be both good and terrible since it means you won't have to worry about every humiliating message being preserved forever. For example, if you unintentionally delete an old message, there is no way to get it back.
Always remember that WhatsApp chat only keeps the most current copy of each communication. When you need to refer to an event or conversation from several conversations ago, the difficulty of viewing previous messages might become annoying.
You may exchange text messages and photographs using WhatsApp, a free messaging app. With more than a billion users, it's one of the most widely used messaging services worldwide. It's interesting to note that WhatsApp has a lesser-known aspect. Additionally, you may use WhatsApp to advertise your company, communicate with clients, and more.
For a while now, WhatsApp has dominated the communication industry. Over a billion people use it daily, and that figure is rising. Due to its low cost and simplicity, this mobile messaging software has been a feasible substitute for calls, emails, and text messages. Some believe that its widespread use of it might pose a challenge to the established communication modes.
How to get the most out of the WhatsApp
1. Beat your competition
With WhatsApp, your company may get a competitive advantage that directly affects your bottom line. Using a WhatsApp Business account, you may set up messaging tools that ensure speedy responses with little work. Quickness will set your company apart from the competition when 77% of customers want a response in less than 24 hours.
2. Set your team's objectives and rules of conduct.
Your marketing objectives for WhatsApp will be distinct from those for more established social media platforms. Start measuring KPIs related to customer service rather than interactions and impressions.
You may compare your early WhatsApp marketing efforts using KPIs like average reaction time and total response volume. You'll eventually be able to utilize that information to guide additional channel selections driven by commerce.
During this time, you should also make decisions on operating procedures. They created a precise channel management schedule because WhatsApp Business accounts can only have one active user at once.
3. Customers are most responsive.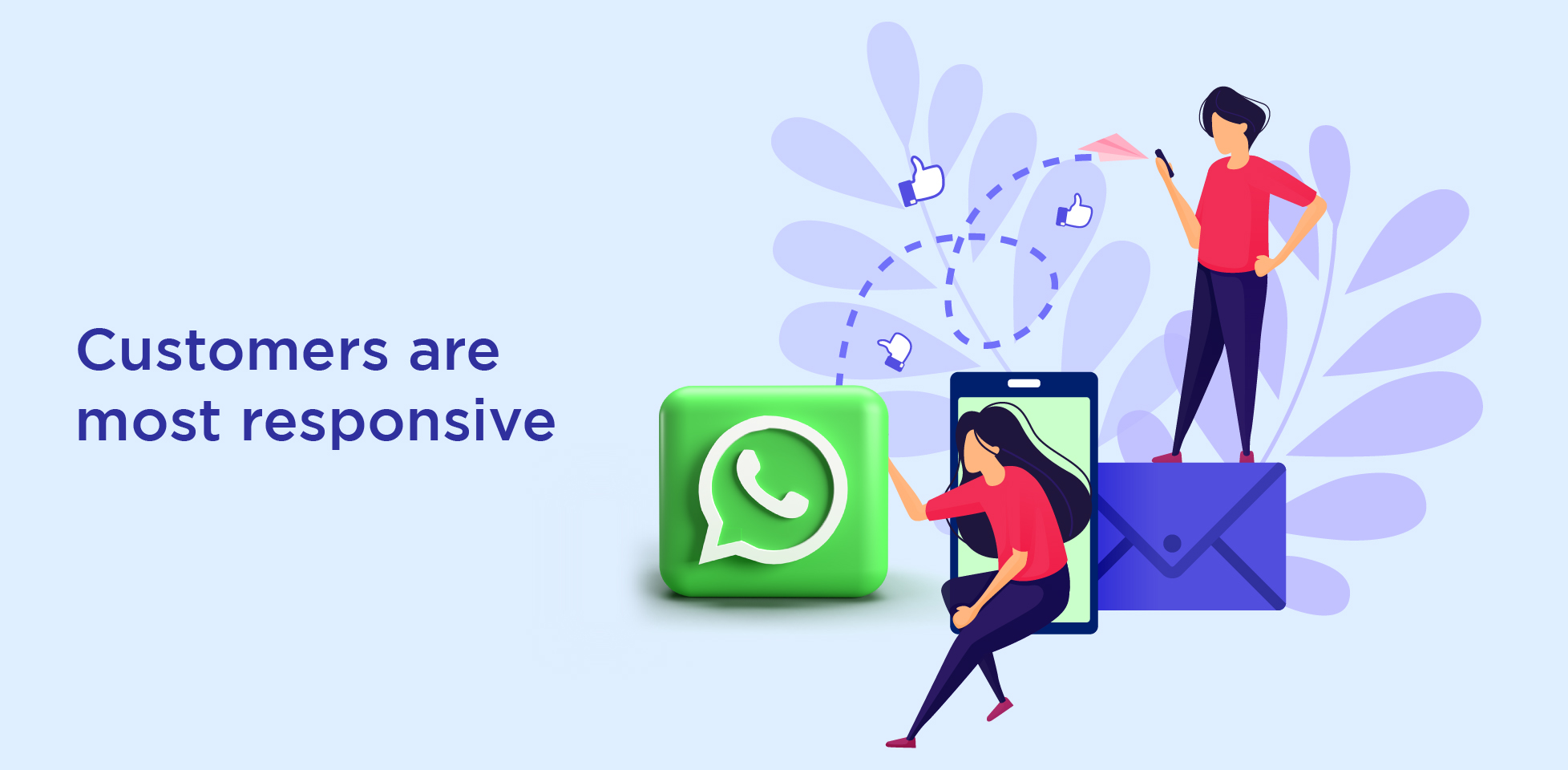 The open rates for WhatsApp marketing are significantly greater than those for conventional emails. Many believe they hover around 90%, comparable to SMS marketing open rates. This response creates the space for deeper conversations beyond pleas for assistance.
Customers now use social messaging to make announcements, comment and ask questions about items. These actions allow your social media and customer service staff to operate as digital sales floor agents and have a real-time impact on consumer behavior.
4. Making free international calls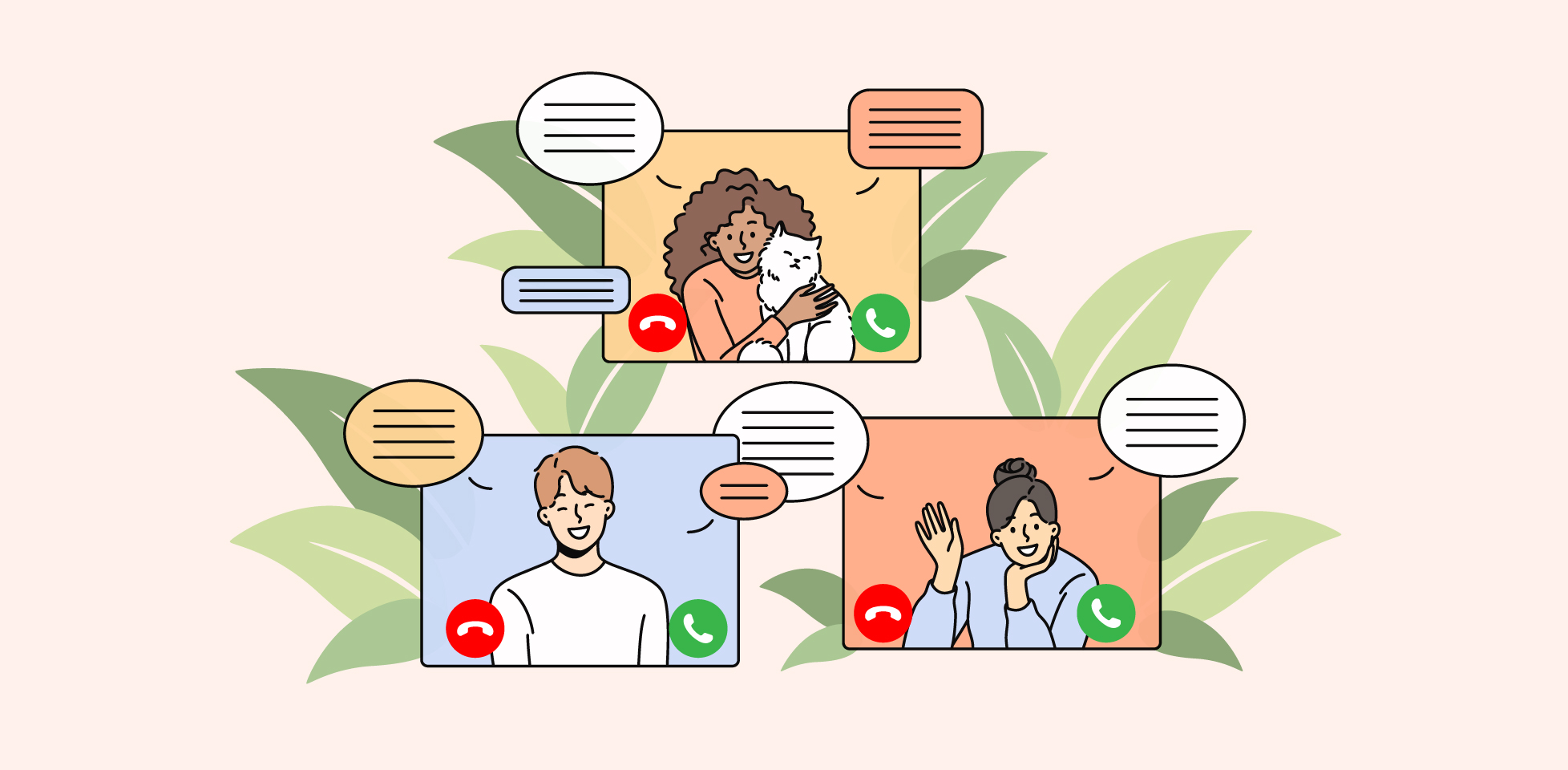 As already noted, the most used function of WhatsApp is free international calling to family and friends. You won't ever have to worry about foreign limits or tariffs if you have access to Wi-Fi, as we explained in our guide to using WhatsApp overseas.
You won't accrue SMS or cellular costs if you use WhatsApp even when there is no Wi-Fi available; instead, you will only be using up some of your data allowances. You might not even worry about finding Wi-Fi connectivity now that many cell contracts provide limitless bandwidth.
5. Future of commerce
A new age of customer experience is being ushered in by emerging technologies like machine learning, chatbots, and messaging. 77% of customers claim that having the ability to explore or send queries to a company via texting increases their likelihood of making a purchase. Your marketing plan may be future-proofed, including WhatsApp marketing in your social media strategy.
6. Promote your presence on other channels
WhatsApp is not a platform where "if you create it, people will come." Customers must have your WhatsApp number to contact you. Run a brief awareness campaign to inform customers that you will provide customer support through the platform once your business profile is complete. It might involve sending out emails to current clients, advertising on other social media platforms, and making a quick change to the "Contact Us" part of your website.
7. Privacy and security
One of the reasons WhatsApp is so well-liked is because, unlike SMS, it utilizes end-to-end encryption, so only the receivers of your messages can see them. On WhatsApp, no one else may overhear your discussion when you place a call.
In WhatsApp's settings menu, you may enable two-step verification if you want more protection. A PIN, or personal identification number, can be added here to prevent unauthorized access to your account. Press the "+" button of the text box in any WhatsApp window to share your location.
8. Craft templated messages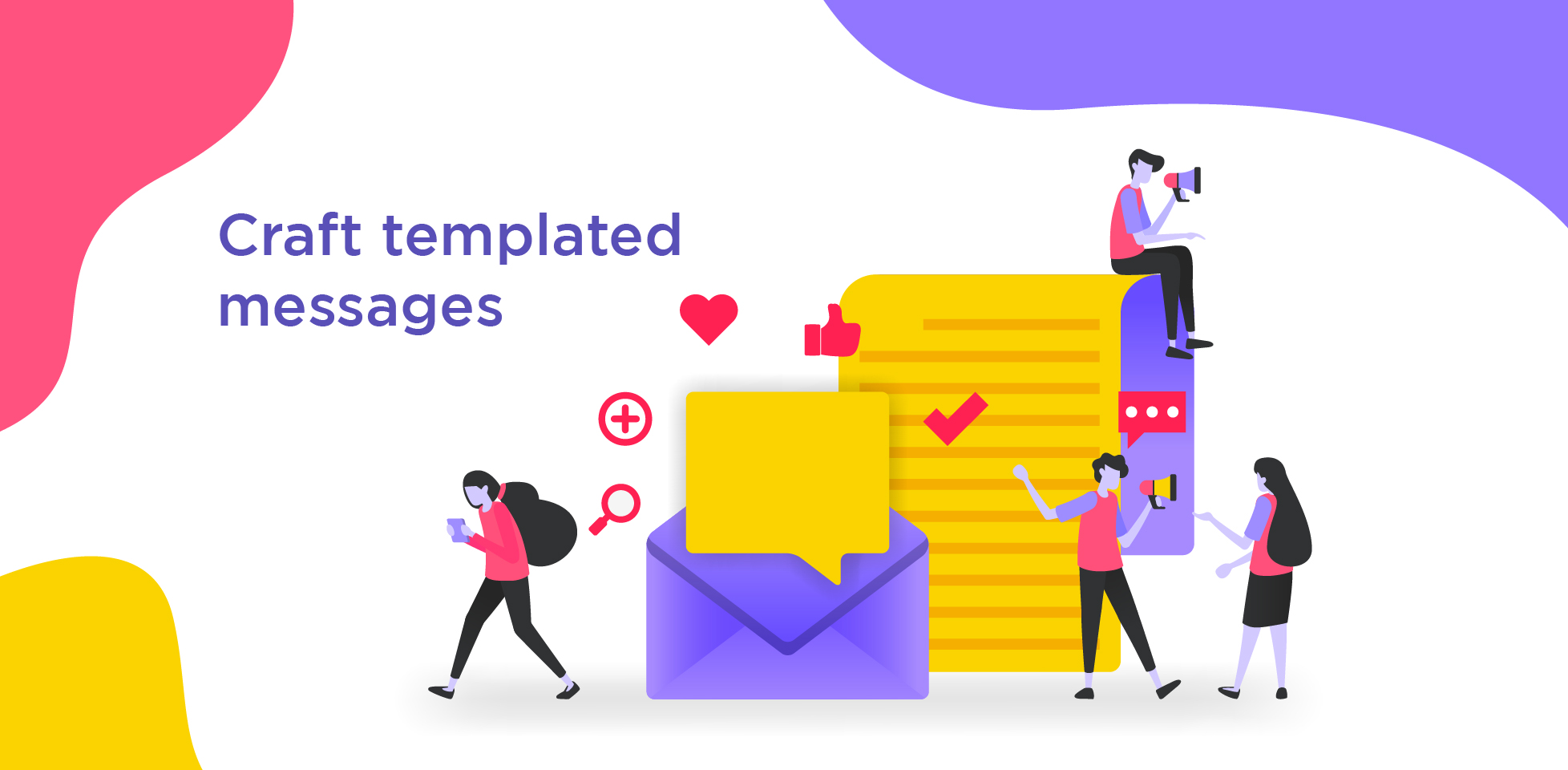 Numerous messaging options are available on WhatsApp Business to help you manage your workload and speed up client service. You only need to compose your statement carefully.
These pre-written replies are intended to make it easier for you to respond to crucial talks in preparation. The messaging features of WhatsApp include:
Away message: When you activate an away message, clients who message you immediately get a reply stating that you are either busy or offline for the day.
Greeting message: After 14 days of inactivity or when clients connect with you for the first time, your greeting message automatically extends a kind welcome.
Quick responses: You can quickly respond to frequently asked questions using these canned responses. You may save up to 100 in messaging discussions and retrieve them using customized shortcuts.
Facts About WhatsApp
On weekdays, 88% of users are active, mostly for professional reasons.
As of now, 865 million voice messages have been delivered.
51% of consumers use WhatsApp every single day.
The app sees 450 million photo uploads each day.
In India, 71% of WhatsApp users come from rural regions, while 29% come from cities.
A poll about WhatsApp usage conducted by Computer Aided Telephonic Interviews found that 36% of respondents were female and 64% were male.
The bottom line
As is well known, WhatsApp influenced contemporary communication. Updates are still being released and will only improve the experience. And with billions of devoted users, WhatsApp is Facebook's second-largest property, so it doesn't appear to go any time soon. Remembering that WhatsApp was among the first mobile apps to allow free internet-based talking helps you understand why it is so popular. Utilize the tips mentioned above to customize WhatsApp to your needs.