Compared to similar services like WhatsApp and Co., Telegram distinguishes out thanks to its unique bot and channel features. Suppose you want to gather data or automate processes. In that case, you can save time and effort by taking advantage of freely available application programming interfaces (APIs).
A Telegram bot is a convenient means of receiving timely updates from various sources. The purpose of the following piece is to explain this unique style of operation and provide examples of its use. So, let's start from the beginning. Online messaging service Telegram is functionally equivalent to other popular services like WhatsApp and Facebook Messenger. You can use Telegram to communicate with your connections when accessing a Wi-Fi network or a mobile data connection.
Telegram is an online messaging service that puts safety and swiftness first. Therefore, Messenger has competed well with other similar chat programs and has been widely used. Over 500 million people have been using the service every month since its first launch in 2013.
The Origins of Telegram
Telegram Messenger was created in 2013 by Russian brothers Nikolai and Pavel Durov, who eventually relocated the company and service outside Russia.
They had also co-founded the Russian social network VK, but left it after it was taken over in 2014 by Putin's allies. Despite government pressure, Pavel Durov sold his remaining VK shares and departed Russia.
Although it has been publicly declared that profit is not the endeavor's goal, it is not legally organized as a non-profit. Telegram is ad-free and will eventually be supported by user contributions.
The service competes with other mobile instant messengers like WhatsApp and Facebook Messenger and is available for all major platforms. Compared to rivals Signal and Wickr, Telegram has more app installs, but it lags far behind WhatsApp and Facebook.
According to January 2021, Telegram has 500 million monthly active users who collectively transmit tens of billions of messages daily. Clients for the messaging service Telegram are mainly open source. The server makes its API available to developers.
The Fundamental Capabilities of a Telegram Bot
Telegram Bots are programs that can be used in place of a human chat companion and perform various tasks.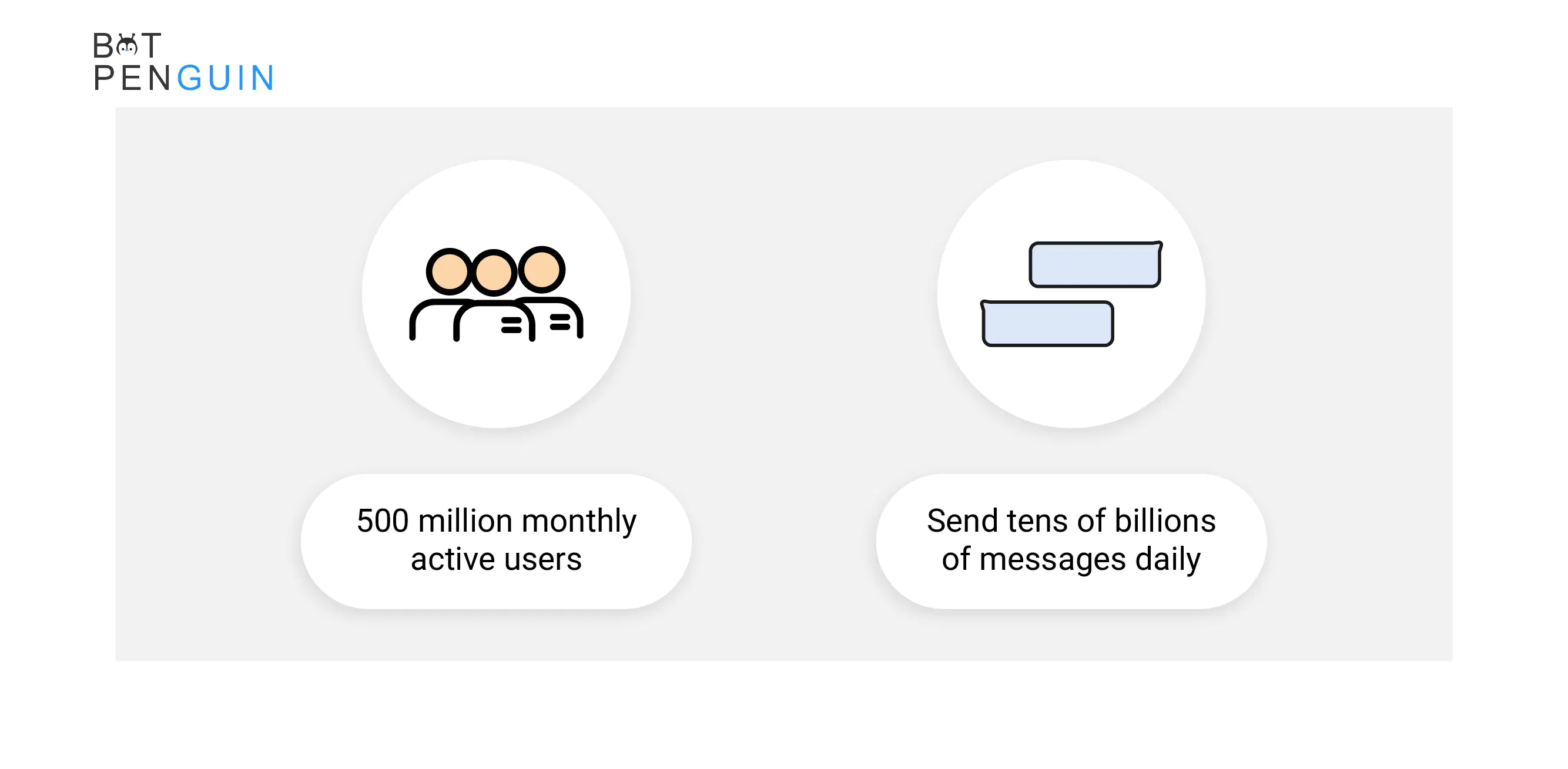 It operates autonomously, completing predetermined duties without any input from the user. A Telegram bot has nearly the same capabilities as a human chat buddy. Either routinely or at your request, it can email you the following details:
Instant Messages
Images
Videos
Various other file types
What sets it apart?
The ability to provide commands within a Telegram chat that immediately initiates actions or requests information is a crucial feature of any Telegram bot. If you send the bot the command "/help" or "/help," it will respond in the conversation with a list of all the commands it understands.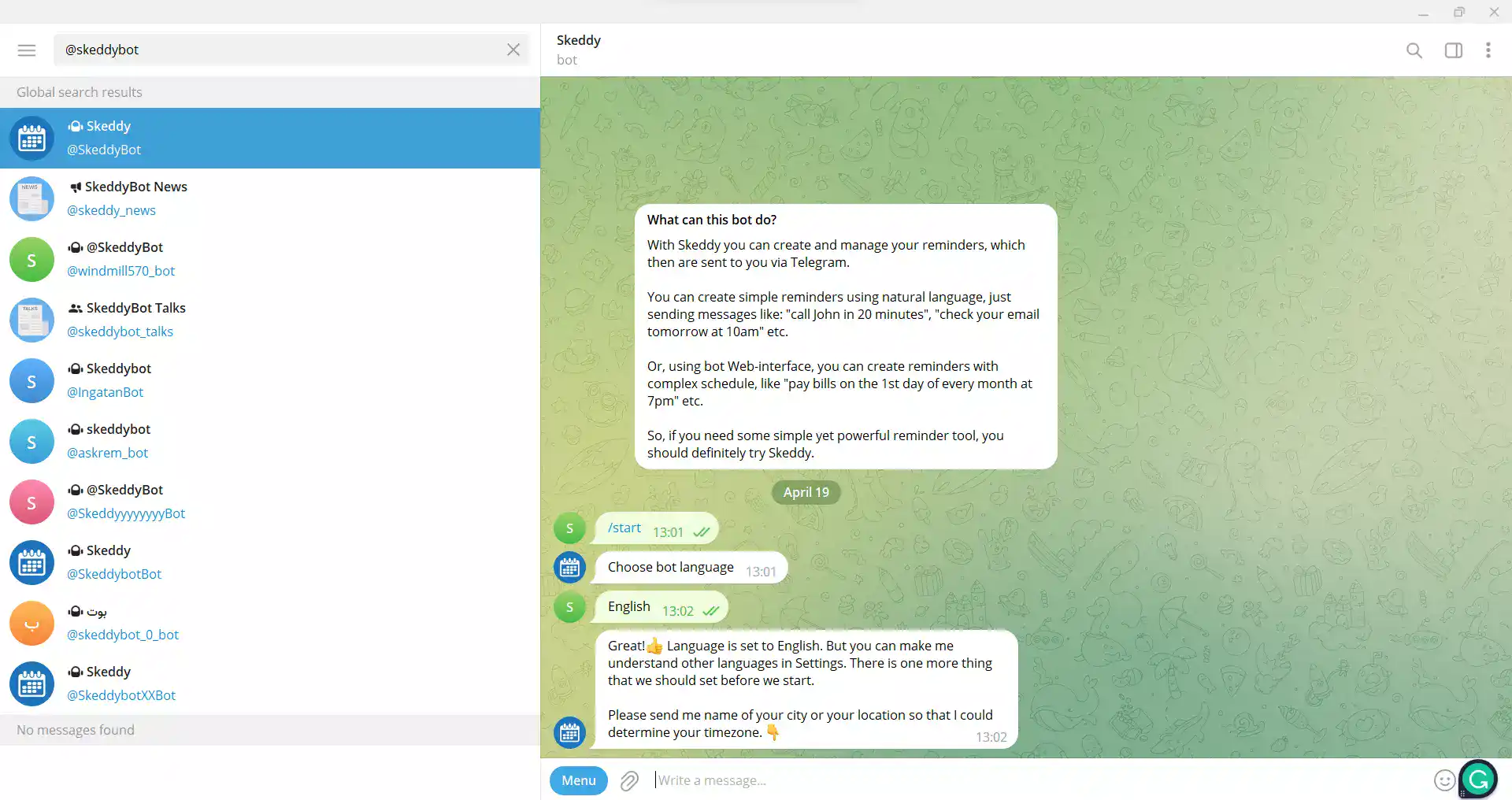 The following list of commands is an example of this type of setup:
/status
/temperature
/final warning
/stop
Where do the chats go?
Telegram encrypts everything you send and receive in the cloud, including your chats and the bots. The user's whole set of preferences can be accessed on any supported platform at any time, eliminating the need for an external backup of the Telegram data.
However, It may store the private information and instructions the bot then uses to complete its tasks elsewhere than in the cloud, such as on the company's internal servers or databases. Most Telegram bots can't be trusted with sensitive information.
Everyone has access to them and can utilize them. However, a separate communication channel with the bot can be set up so that only selected users can access the bot.
Limiting access to the Telegram Bot to the users you specify can ensure that it remains under your strict supervision.
Build your own Telegram Chatbots using BotPenguin, it also offers chatbot creation for social platforms, websites, wordpress:
How to identify a Telegram Bot and its IoT implication?
The identifying "bot" at the end of a Telegram handle makes it easy to spot a bot. Names like "@weatherbot" and "@nicebot" are examples of such bots. A Telegram Bot is an excellent example of the IoT, which many of us admire.
Within the parameters you set, it can inform and respond to your needs with ease.
With the help of a Telegram Bot, the messaging app can facilitate interaction between humans and automated systems. With this, you may send or receive messages to several devices with a single click.
Where can I look for Telegram bots?
You can search for public bots using the Telegram user interface (to locate the BotPenguin-Telegram bot, for example, put "BotPenguin" into the search bar) or consult an external catalog or overview (see, for instance, https://telegramchannels.me/ ).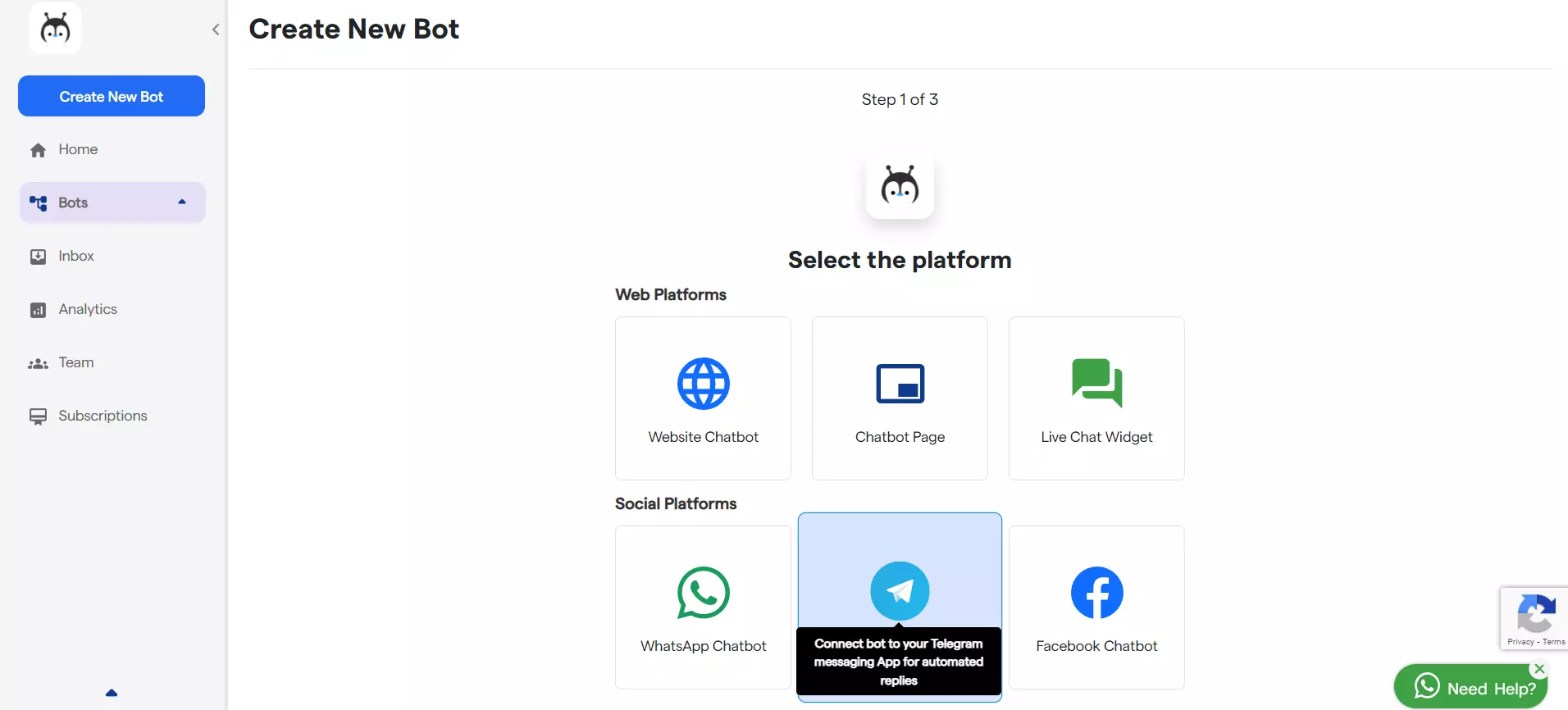 To access a private Telegram bot, users must be "invited" by the bot's administrator to a closed group.
How do you work with these bots, exactly?
Telegram Bots are programmed to respond to text commands that begin with "/" to facilitate conversations between users and the bots. Such instructions may take the form of commands.
/start
/cancel all warnings
/status.
If you want an overview of all the commands, type "/help," and you'll get it every time.
Can I make my Telegram Bot?
Install the Telegram app on a device and sign in to make your account to make your Telegram Bot. The Telegram mobile app is available for download from many app stores, such as the Google Play Store and the Apple App Store.
In contrast, the desktop version can be downloaded directly from the official Telegram website (https://telegram.org/). Creating a working bot from scratch is a relatively easy process.
The "Botfather" the primary development tool for Telegram bots, is there to help you. You'll need to locate this person on Telegram and initiate a conversation with them first. Don't forget to pick the legitimate (blue check-marked) account.
Where does the Botfather come in?
The Botfather (a reference to the 1972 Mafia film The Godfather, based on the novel by Mario Puzo and starring Marlon Brando) is a Telegram Bot that its users may control. You can use it to create your bot, give it a unique name, and permit yourself to program it.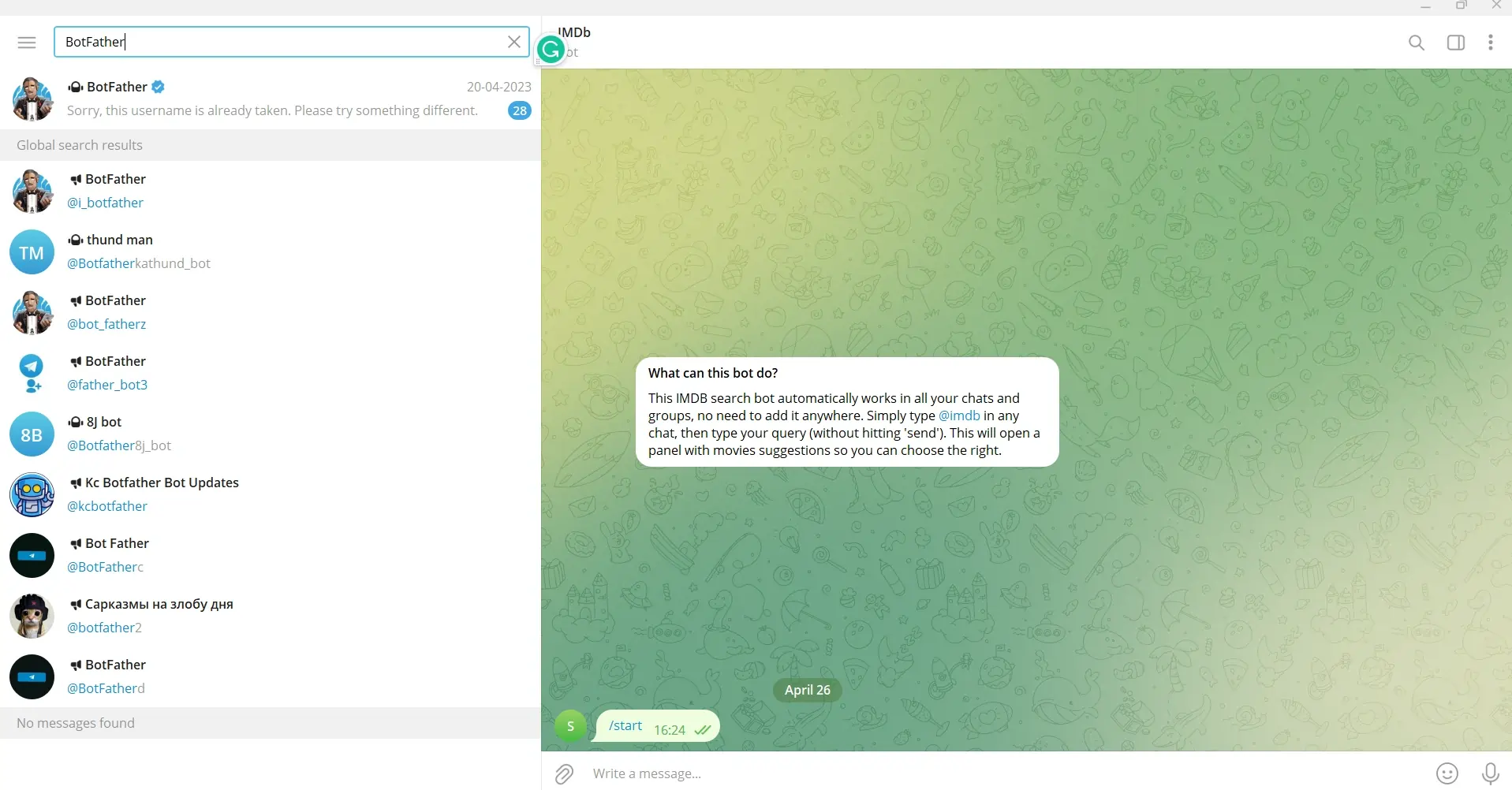 How can I configure my bot?
To begin, send the botfather a text message with the instruction "/newbot." Put a name to your bot, such as "My first bot for testing," for example. The bot's username is then asked for. The word "bot" has to be the final one here. Let's use the example "my first test bot" to illustrate.
The botfather should now congratulate you on creating the new bot and provide you with the address and the personal "token." This is the "key" that unlocks total control of the bot. The Telegram bot has been successfully set up.
The final step in creating the robot is programming its capabilities.
How safe is it to use a Telegram Bot?
Looking at the Telegram Bot in the context of its data source, one finds that the source's local servers typically host the real data. The bot retrieves the necessary data sets from that location and formats them for message output on the target device.
How safe is Telegram?
Telegram's servers and databases host the actual bot application with all the pertinent information. Here, the program's security is up to the local PC administrator.
Only the message outputs specified by the application are sent to the recipients' end devices by the Telegram Bot—the Telegram Cloud stores just the final copies of these messages.
How does Telegram encrypt its messages?
Client-server and server-client encryption protect all communications between you and a bot. All this information is encrypted before being kept across many servers in the Telegram Cloud.
Use Cases of Telegram Chatbot
1. Marketing
The AI-based Telegram API Chatbot helps you deliver personalized marketing messages to your prospects and also helps you sell to your current customers.
Your NLP-based chatbot can also help you generate leads. You can collect customer details and auto-populate them in the spreadsheet. Creating a Telegram chatbot makes it easy for customers to make reservations, book appointments, and set up demos.
2. Customer support
As your business grows, the number of customer queries will increase exponentially. Now your agents should only handle critical customer questions that deserve personal attention. Your agents do not have to worry about automation taking over.
It helps them focus on high-level work solving complex problems instead of getting bogged down in mundane, repetitive questions.
3. Sales
Whether you are an e-commerce store, an insurance agency, or anything in between, Telegram Chatbot can help you increase sales and collect payments. Allowing customers to shop with you on Telegram will make it easier for them to do business with you by facilitating their journey.
4. Telegram Chatbot: Content sharing
Whether creating marketing material or running a publication, Telegram can help you convey your content to those who benefit from it. While publishing in the same format is not a good idea, you can adjust the content to suit different audiences across different channels. Your bots authorize you to send your content massively through links, documents, pictures, and videos in Telegram.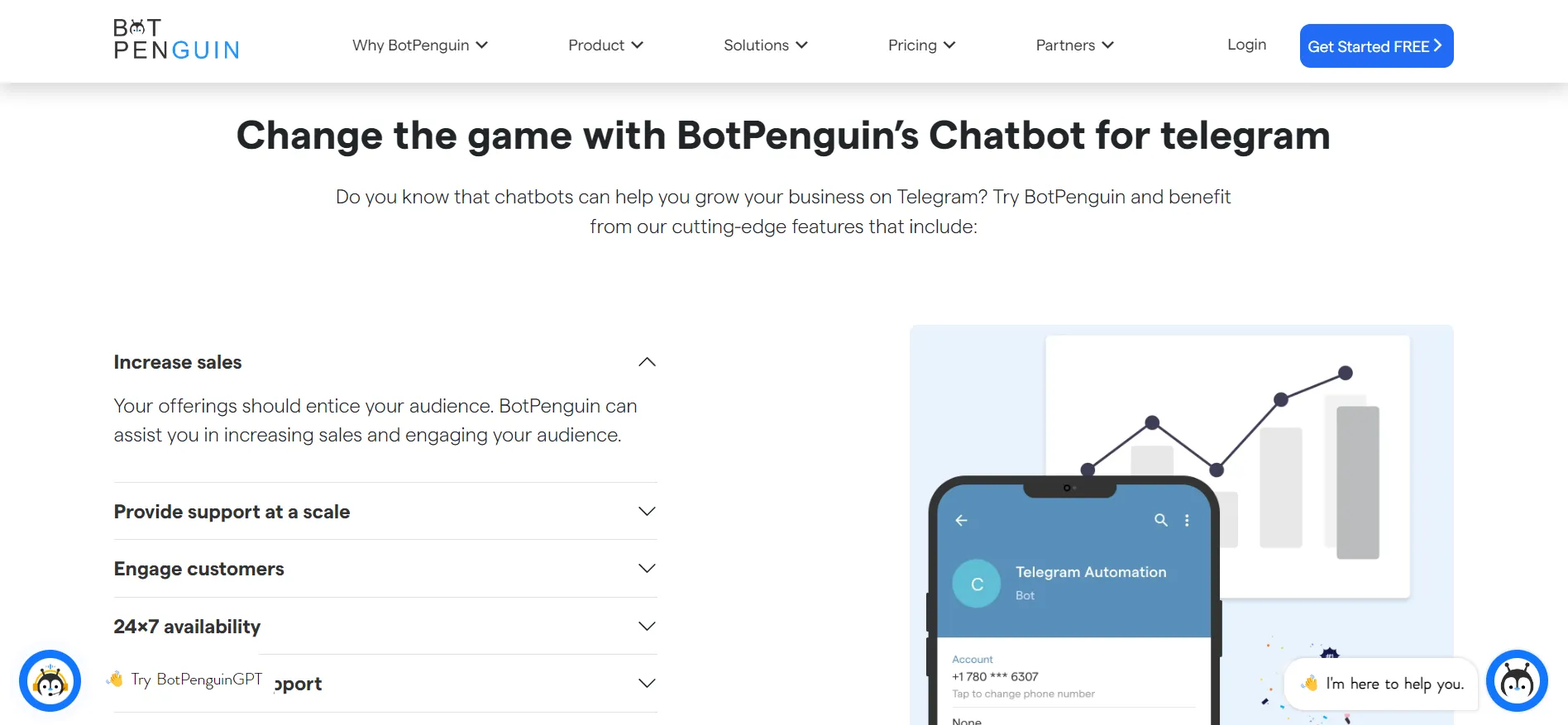 If your bot is in inline mode, your audience can use inline requests to call your bot on any chat, group, or channel. And even if they have the option of sending an email, they may not reply as quickly as they would like. HR chatbots are especially useful in case of management change. When companies go through changes, employees tend to get confused. This is where the bot helps the employees with clarity and makes the transitions easy.
Conclusion
A Telegram bot can be a helpful addition to smart communication, especially in business settings. Compared to the most popular messaging platforms, Telegram has extra benefits in terms of information flow when combined with a bot's specific questions and actions, all of which are quite evident.
Nonetheless, to make substantial use of Telegram, one must typically have solid programming skills, as is the case with any programming language.
BotPenguin is highly recommended and sought after because it makes this sophisticated programming for industrial and machine connection applications a mere no-coder.
Build your own Telegram Bot know! Try BotPenguin:
Telegram bots can get notifications for movie updates, the latest news, and even cricket updates. From this article, you derived that building chatbot is very easy. BotFather is the ultimate tool for creating any Telegram bot.
Frequently Asked Questions
How does a Telegram chatbot work?
Telegram chatbots are built using programming languages and frameworks, leveraging Telegram's Bot API. Developers can create custom logic and integrate it with Telegram's platform to enable the chatbot to receive and respond to user messages, send messages, and execute specific tasks based on user commands.
What are the benefits of using Telegram chatbots?
Telegram chatbots offer numerous benefits, including automating customer support, providing instant information and updates, facilitating interactive experiences, and enabling businesses to engage with their audience more effectively and efficiently.
Can I create my own Telegram chatbot?
Yes, Telegram provides a Bot API and comprehensive documentation that allows developers to create their own chatbots. By following the Telegram Bot API guidelines, developers can build custom chatbots with specific functionalities tailored to their needs.
Can Telegram chatbots be used for business purposes?
Absolutely. Telegram chatbots have become popular in the business world for various applications, such as lead generation, sales assistance, appointment scheduling, order tracking, and customer engagement. They help streamline processes and improve communication with customers.
Are Telegram chatbots capable of natural language understanding?
Telegram chatbots can be designed to understand and interpret natural language to a certain extent. By implementing natural language processing techniques, developers can enhance the chatbot's ability to comprehend user queries and provide relevant responses.
Can Telegram chatbots integrate with external systems or APIs?
Yes, Telegram chatbots can integrate with external systems and APIs. This allows them to fetch data from external sources, perform actions on third-party platforms, and provide users with dynamic and personalized experiences.
How can I find and use Telegram chatbots?
You can search for and discover Telegram chatbots using the Telegram app's search functionality or through dedicated chatbot directories. Once you find a chatbot you want to use, simply start a conversation with it and follow its prompts to interact and receive its services.