The more I say BotSociety, the more I think about bots living in a society and having the same rights as a human. Pretty much my cyberpunk fantasy being a reality.
It turns out to be a fantasy since BotSociety is a marketing chatbot platform catered toward conversational AI chatbots.
BotSociety is a relatively new chatbot platform that has emerged to meet the demand created by the current uptick in interest in this type of software.
Compared to other alternatives like BotPenguin, Botsociety is a bit of an indoor cat because of its low profile. It includes an excellent set of tools for making flexible chatbots.
To that end, what is Botsociety, and how might it benefit you?
Let's check it out.
How it works, and what features does it pack?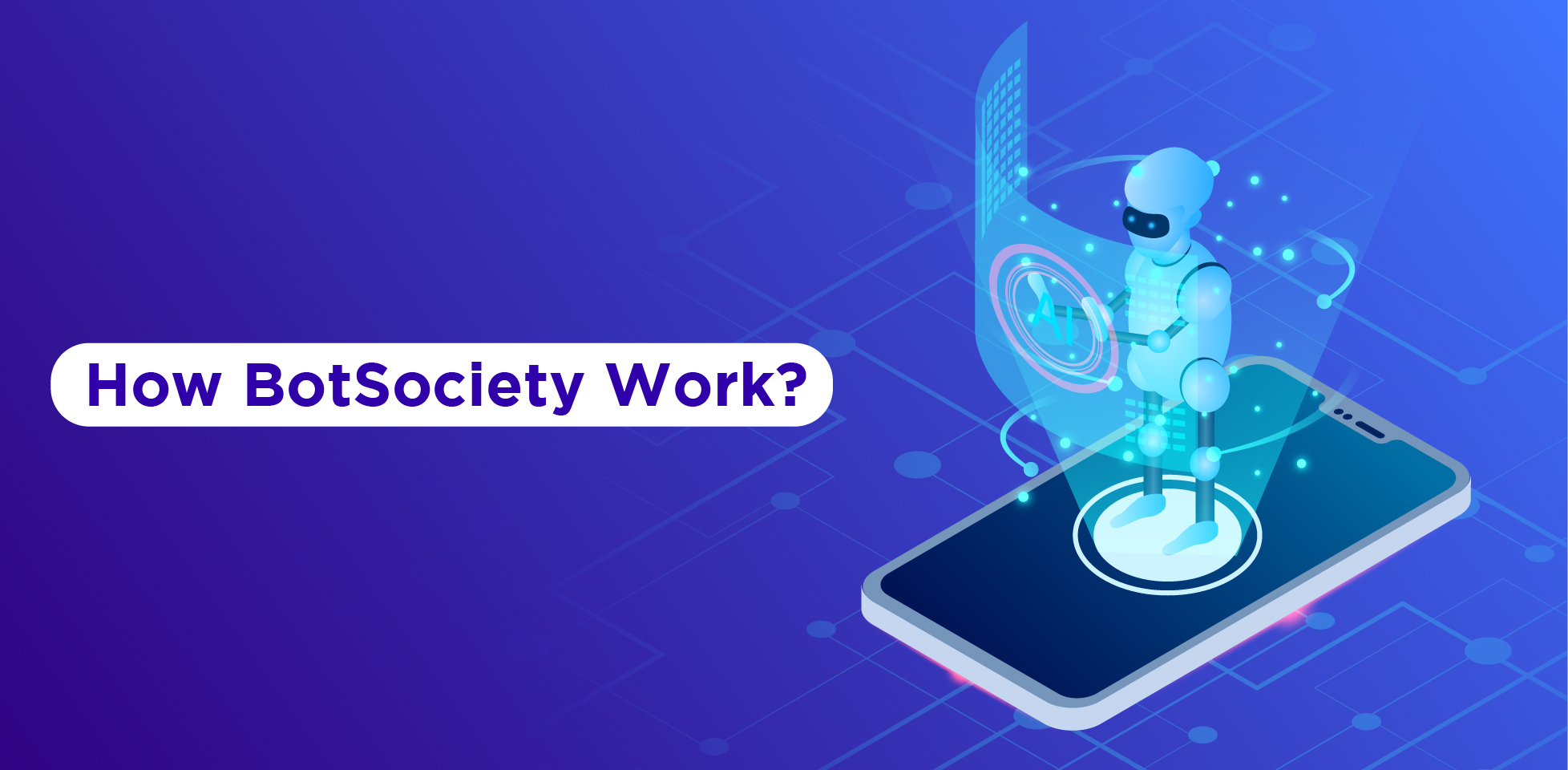 The conversation design angle Botsociety uses to sell its chatbot is an exciting way to think about these digital assistants.
It's all true: the chatbot builder lets you create whole conversations for the most popular messaging apps, including Facebook Messenger, WhatsApp, Slack, and your website.
By using the platform-specific resources provided by Botsociety, you can rest assured that your bot will function flawlessly wherever you decide to deploy it. And if you want to move your bots to another platform, they provide a Platform Converter for that, too.
At the heart of Botsociety is a cutting-edge visual editor with unparalleled ease of use. This is pretty awesome.
You won't find a more accessible visual editor than this one. Designing bots is simplified and expedited by the "bot says, the user says" format, which is immediately understandable and accessible to all users.
Not only is it easy to construct text responses for the bot and the user, but you can also add media, make buttons, put together a carousel, and do much more.
Viewing your bot in real-time on a mobile device is a significant benefit that enables you to make adjustments on the go.
You can preview how your bot will look and how the dialogue will flow immediately, giving you valuable input that you can use to fine-tune the bot's design.
The virtual phone lets you scroll through the bot like you would on a real one.
When you couple it with the familiar shapes of phones, which can be altered in the settings, you have a truly immersive experience that puts you in your customer's shoes.
Let's move on from the digital telephone and discuss the chatbot system.
Multiple possible courses of interaction can be quickly constructed. Botsociety maintains partitions between them and makes it easy to change each route.
Almost everything you could want to modify can be done so within this visual editor's interface.
An appealing function is an option to personalize messages with different fonts, colors, and other formatting options. In response, they can enter an unstructured message, attach a photo, provide their location, or record a voice message.
Entire processes could be built around specific message kinds. For instance, when a user contacts assistance about a damaged product, you could ask them to send a photo of the problem.
The editor's resemblance to a Google Suite app is a beautiful touch; it ensures that you'll feel right at home, even if this is your first time working with a chatbot platform.
To go for a test run, fire up the console and click the Play button to initiate.
Using this method, your bot can undergo a wholly automated test run.
Make sure the conversation flows smoothly by adjusting the preview speed using the slider on the right.
Use the Flowchart feature to see how your entire bot is organized.
The result is a flowchart representing your bot's logic.
This helps visualize the many dialogue avenues and consider how they might progress.
Once satisfied with your chatbot, click the Build button to assemble it.
You can send your bot's data to either Dialogflow or Rasa.ai, two popular bot-making platforms.
Even though Botsociety serves primarily as a prototype generator, it gives a thorough tutorial on using these applications.
When you join Dialogflow or Rasa.ai, you can utilize their services to complete the development of your bot and add it to your chosen system.
Since all the competing chatbot builders require you to use their proprietary software to create your bot, they also require you to have an existing account with their partner messaging platform before launching your bot there.
There is no way to release your bot on any platform using Botsociety immediately. Simply create a chatbot's design, upload it to DialogFlow or Rasa, and then use either service to release it to a target platform (like Facebook Messenger).
Unlike other chatbot platforms, where you can just deploy the bot on the channel, this one requires some setup (instead of using DialogFlow or Rasa).
With this setup, you can never release your chatbot independently of DialogFlow or Rasa.
For this reason, I consider Botsociety more of a "prototype maker" than a full-fledged chatbot builder" for DialogFlow and Rasa.
To recap, you can construct your bot on Botsociety and publish it through Dialogflow or Rasa.ai.
Even while Botsociety is not an all-in-one platform, it does facilitate the easy construction of bots with fine-grained control thanks to its intuitive interface and straightforward process. More freedom is not available unless you have coding skills.
Botsociety's Upsides
There is much to appreciate about Botsociety, as it is a solid platform. Let's review some of the benefits it offers.
The Editor.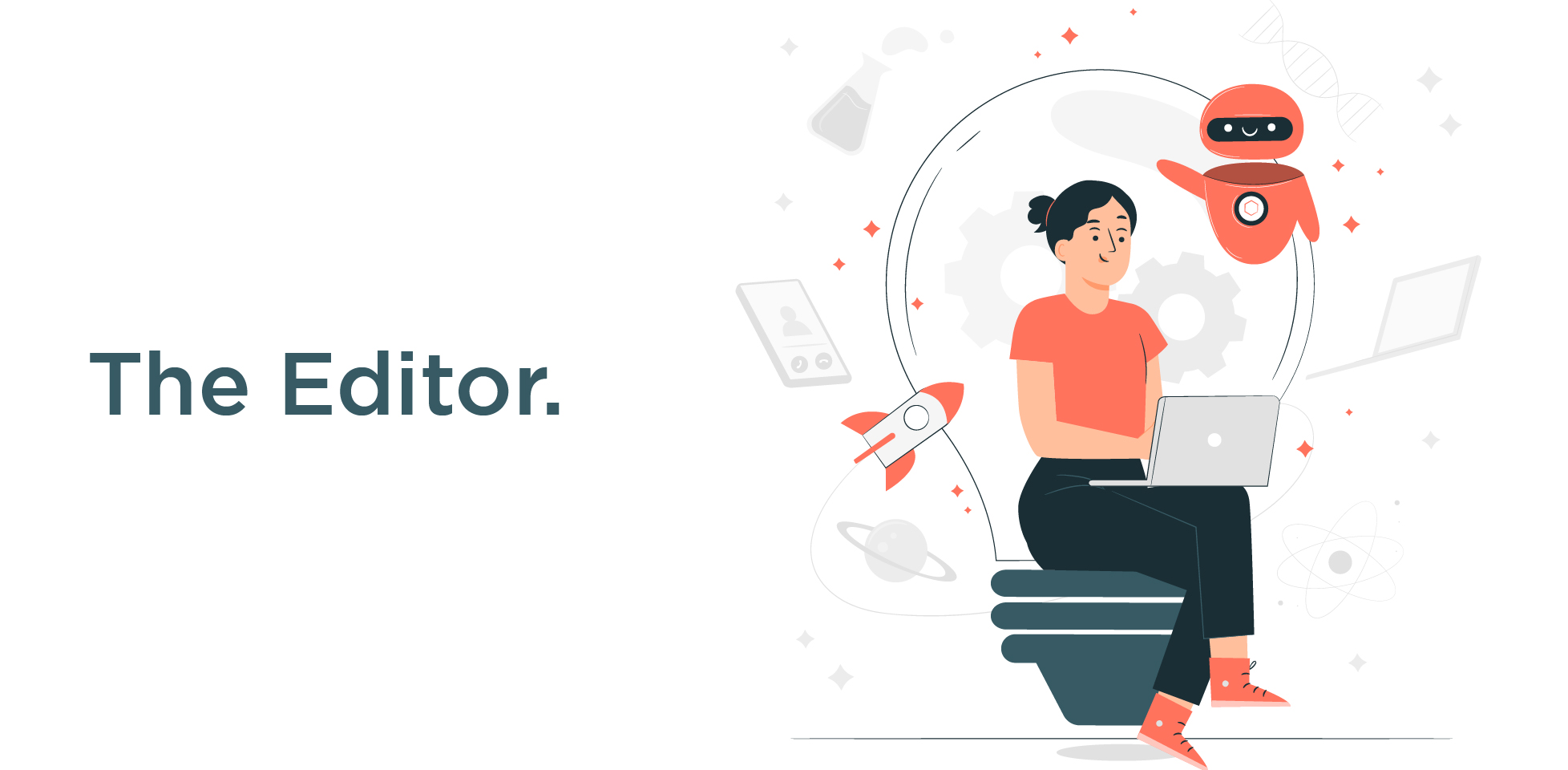 The editor in Botsociety is unquestionably its most appealing feature. It's pretty user-friendly, and it gives those who are unfamiliar with chatbots a place to start.
The Botsociety editor is so intuitive that a guide isn't even necessary to get started. I immediately got to work with it. Though I've worked with chatbots before, Botsociety's intuitive interface makes it feel like even a novice could utilize it.
The phone's virtual interface is also handy. To create interactions that genuinely aid and engage your audience, you need to know what your bot will appear like from the customer's perspective.
Use Botsociety confidently, knowing you'll have a smooth experience creating, managing, and deploying bots for any task.
The Templates
We found that the default templates provided by Botsociety were both high-quality and varied.
In contrast, the defaults provided by several providers were either bland or limited in scope.
To reiterate, the chatbot builders offered by Botsociety are platform-specific; for example, if you select the Facebook Messenger template, your bot will be tailored specifically for that service.
In addition, the Platform Converter makes it easy to move your bot to a new platform.
The Intuitiveness
Botsociety is unlike any other marketing chatbot platform, thanks to its user-friendly UI and visual editor.
There's no denying the power of Botsociety. You don't have to be a tech whiz to accomplish this.
While it's true that many services don't require any coding on your part, Botsociety provides you with more customization options for your chatbot than many of its rivals.
The ease of use is one of the best things about Botsociety. I mean, it's not hard to figure out why.
This is an excellent choice if you're starting with chatbots or if you'd prefer not to spend much time learning the ropes.
Downsides of a BotSociety
There are several drawbacks to using Botsociety, as there are to using any platform.
Faux All-In-One
The requirement of linking to an external bot builder before your bot can be made public is perhaps Botsociety's biggest issue.
Botsociety saves you the trouble of learning a complex platform or programming language, so the trade-off is understandable once you grasp its benefits.
Nonetheless, there are alternative chatbot platforms that offer comprehensive options. The lack of a connection to external software is excellent, but many don't provide as much control.
Depending on your needs for a chatbot platform, this may or may not be a deal breaker, but it's something to keep in mind if you're considering using Botsociety.
Constraints on Free-Form Responses
Considering all the customization options available in Botsociety, from adding an image to recording a voice message, it's surprising that the platform struggles with freeform replies.
A common feature of many chatbot platforms is the ability to train the bot to recognize specific phrases, such as "help me" or "support," and respond appropriately. If the user's reply includes one of the keywords you've specified, you'll receive a quick answer tailored to that word or phrase.
In Botsociety, users are required to give very detailed responses. You need to have your bot tell the user what they can type.
Because of this, the user cannot enter free-form responses, making the exchange sound stilted. Of course, you can work around this by building a dynamic bot, but I still wish Botsociety was better at handling freeform communications.
Ease of Access, maybe.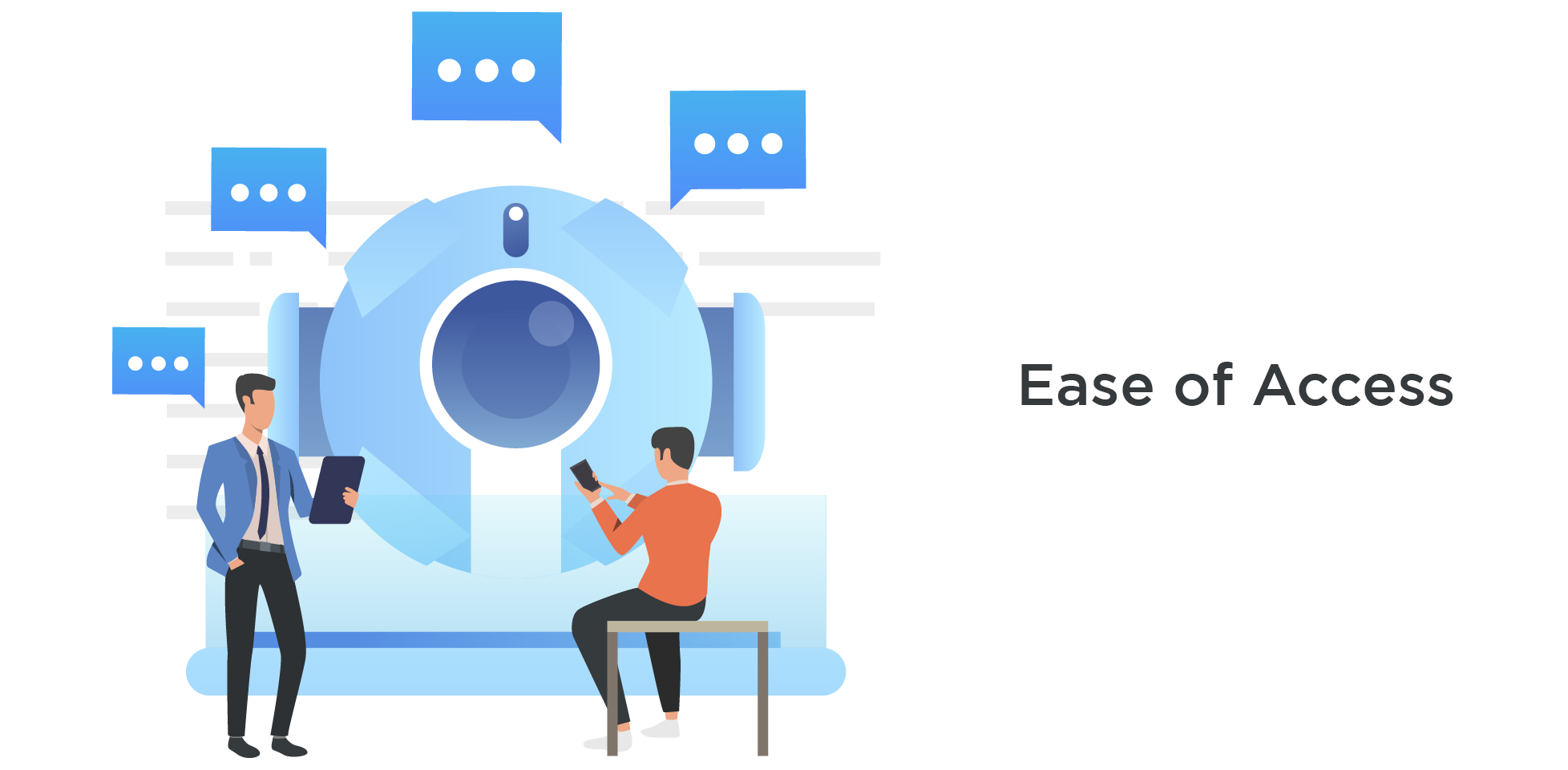 For the most part, navigating Botsociety is a breeze. From a technical standpoint, it's a clean interface that provides all the essentials in an approachable form.
Without consulting any guides, I could begin constructing a bot immediately. Botsociety's user-friendliness means that it will feel natural to most people.
However, things might grow more complicated when you need to do more complex tasks, such as posting your bot on an external site. Although Botsociety does offer tutorials to assist you in getting started, you may still need to experiment a bit to master it.
Although there is nothing particularly challenging with Botsociety, it does become less straightforward the more you explore it.
In most cases, though, it couldn't be simpler to operate.
Conclusion
In many ways, Botsociety is the whole deal; it excels in many areas and presents them neatly. It's a flexible platform and one of the simplest to master.
A great platform that gives much functionality that will be adequate for the vast majority of use cases, but it's not an all-in-one solution.
It's one of the more aesthetically pleasing chatbot platforms ever.
The interaction with Botsociety is enjoyable because of its straightforward interface and the live feed from the virtual phone.
In conclusion, Botsociety is a powerful option if you want a simple method to construct bots rapidly without spending time learning. To get a better, gorgeous, and bleeding-edge chatbot platform, I highly recommend checking out BotPenguin.