Welcome to the world of algorithm-driven, text/voice-based interfaces. Such interfaces are rapidly transforming modern healthcare. According to studies, these tech-powered interactive interfaces will reduce doctors' workload. While assisting patients in learning to take care of their health responsibly. You know what I am talking about. Yes! Healthcare Chatbots!
Healthcare chatbots are artificial intelligence-based solutions that allow healthcare organizations such as healthcare providers, payers, and telehealth providers to provide people with trusted and relevant healthcare services and information. As per the latest report by Grandview research, at a CAGR of 25.1%, the global healthcare chatbots grew from 183.3 million in 2019. It is expected to grow up to 703 million in 2025.
What are Healthcare chatbots?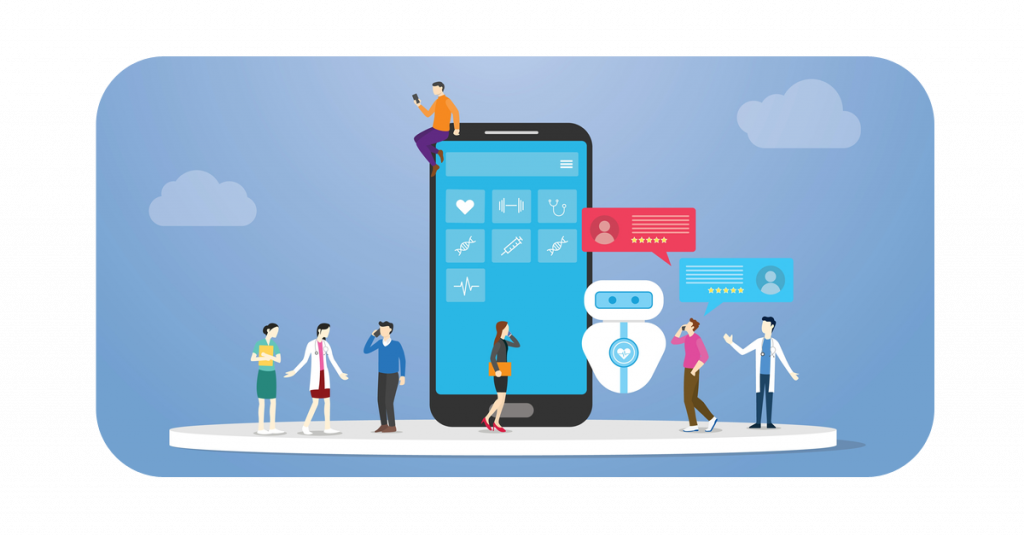 Healthcare chatbots are artificial intelligence-powered virtual assistants that interact with patients and healthcare professionals for a specific health-related purpose. They can provide various services, such as scheduling appointments, recommending first aid to patients, and medication management, among others. Healthcare chatbots are intended to alleviate the medical industry's burden.
Due to the personalized interactive interface that chatbots provide, they are becoming more popular in healthcare. Doctors, nurses, patients, and their families are increasingly using chatbots. Healthcare chatbots are taking up the role of Digital Personal Assistants. Chatbots ensure that patient pathways are well-organized, manage medications, and provide emergency or first-aid assistance. Chatbots relieve medical professionals of some of their responsibilities by providing advice on common medical problems.
Top 15 Healthcare Chatbots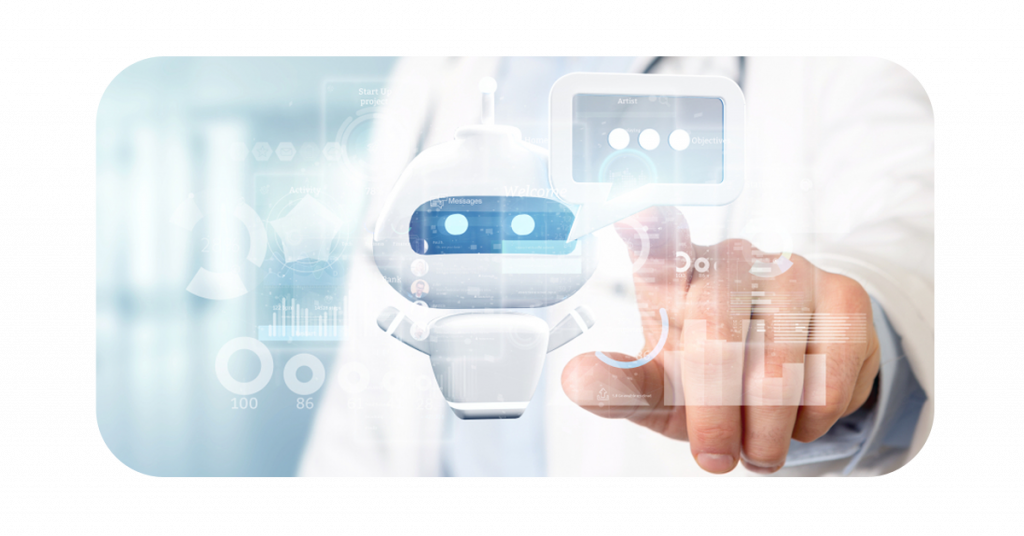 The increased use of Chatbots suggests that in the future, texting or talking to smart AI-powered devices may become the primary point of contact for primary care. In the healthcare industry, chatbots are quickly becoming indispensable. Here are the Top Health Chatbots that have changed the way we think about healthcare:
#1. Ada Health
Ada Health is a free AI-powered health manager chatbot created by more than a hundred doctors and scientists. Ada Health, a health tech start-up based in London and Berlin. It is an interactive chatbot. It asks users multiple questions about their health conditions. Ada's vast AI-powered database comes in use to show an accurate list of states or symptoms for the patient's disease.
#2. BotPenguin
BotPenguin is a customized healthcare chatbot powered by AI for patients. It interacts with patients via the internet or mobile apps. Using natural language processing and machine-learned models, give information and healthcare services. Users may ask a chatbot questions and explain their symptoms, and the chatbot will respond with comments and medical advice. The software also allows the user to have a text-based follow-up session with a real doctor. It also includes a medical library that provides additional in-depth information on health management.
#3. Sensely Inc.
Sensely is a clinical assistance platform that helps clinicians manage their patients based on the severity of their symptoms. It helps healthcare chatbots to gain a better understanding of their health conditions. It was founded in 2013 and is headquartered in California, United States. The company's solutions keep patients up to date by communicating their symptoms, previous medical treatment history, and recovery progress via mobile, web, or television. Patients can use speech recognition, video augmented reality, and medical devices to connect with hospitals from other healthcare providers and integrated health institutions.
#4. Safedrugbot
Through the Telegram messaging app, SafedrugBot is a healthcare chatbot messaging service. It assists healthcare professionals who need vital information about the use of drugs during breastfeeding. By working with medical professionals, Safedrugbot helps breastfeeding and pregnant women with information and guidelines. It can assist with different searches to find important information on drugs and medicines.
#5. HealthTap, Inc.
HealthTap, Inc., with headquarters in California, operates an online platform that connects people seeking health information with a network of doctors who can answer their questions. Over 6,000 physicians and 600 healthcare institutions are part of this health network. Medical students can review health questions and craft personalized responses. It is then examined by experienced doctor-mentors who provide feedback and edit the answers. Through their mobile application, you can find more help.
#6. Izzy
Izzy is a yellow fluffy little bird who looks after the user's menstrual cycles. Izzy notifies the user of upcoming period dates and fertile windows. Izzy also inquires about the user's emotional ups and downs and period pains during the most trying days of a woman's life. Izzy is also programmed to provide information on menstrual health and sexual issues. Izzy is a devoted friend to all women and can be reached via Facebook Messenger.
#7. Buoy Health, Inc.
Buoy Health, Inc., established in 2014 and headquartered in Massachusetts. It develops software that analyzes users' symptoms, provides a list of possible diagnoses, and directs them to the next steps in their care. Buoy flips the script by simulating a doctor's consultation with advanced artificial intelligence, in which patients receive an accurate diagnosis of their symptoms and learn where to go and what to do next. The algorithm used by Buoy analyzes responses in real-time and determines the most critical question to ask next.
#8. Babylon Health
Babylon Health is a healthcare chatbot that requires a subscription. It's set up for text and video messaging virtual consultations with doctors and health care professionals. In which doctors listen and look carefully to diagnose the patient via video chat. If necessary, prescribe medications or refer them to specialists. Experienced doctors and scientists created Babylon's AI system to provide medical advice based on the user's personal medical history and general medical knowledge.
#9. Infermedica SP
For medical diagnosis and patient triage, Infermedica employs the best artificial intelligence. The AI healthcare chatbot is based on a symptom-checker chatbot called Symptomatic. It asks questions and uses historical medical knowledge to understand the user's medical conditions. The Informatica platform is available as a chatbot or a voice-based application both online and on mobile platforms.
#10. Florence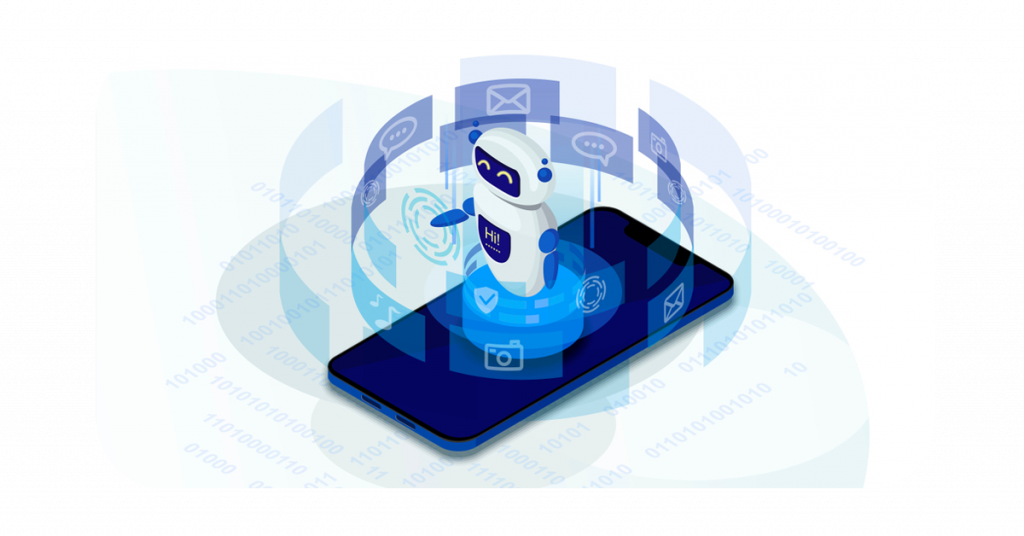 Florence is referred to as "Your personal health assistant" by many people. This interactive healthcare chatbot will be like your personal nurse. Florence is a reminder bot used on Facebook Messenger, Skype, or Kik to remind users to take their medications. To allow the chatbot to send reminder messages on chat, users must write the name of the medicine and the frequency and time of daily dosage in the Florence chat. Furthermore, the healthcare chatbot can track the user's health indicators such as body weight, mood, and period cycles. Then, locate the nearest pharmacy or doctor's clinic in the event of an emergency.
#11. GYANT
GYANT is a virtual health assistant powered by AI and natural language processing. It is available 24 hours a day, seven days a week, to answer users' questions about medical symptoms. It is a healthcare chatbot that asks users about their diseases and symptoms. Then, it sends that information to doctors in real-time, who diagnose and prescribe medications. GYANT is currently available on Facebook Messenger, and Alexa plans to expand to other messaging platforms shortly. GYANT is multilingual, meaning it can communicate with users in English, Spanish, Portuguese, and German.
#12. Woebot Labs, Inc.
Woebot Labs, Inc. is a healthcare software company based in California that was founded in 2017. The company provides a platform that makes therapy for anxiety, depression, and mental health issues more accessible and stigma-free. The company's solutions are available in more than 120 countries around the world. Woebot grew by 50% month over month in the fourth quarter of 2017, now receives over two million messages per week. It is used in over 130 countries as a free, accessible tool for receiving quality mental health care.
#13. Your. Md
Your. Md is a free artificial intelligence-powered symptom checker that helps users find reliable health information. The Unesco/Netexplo award for innovations that can improve society was given to the healthcare chatbot in 2017. Your.OneStop MD's HealthTM application provides a comprehensive list of online medical service providers such as pharmacies, diagnostic centers, and doctor clinics in the user's area.
#14. Cancer Chatbot
The AI-powered Cancer Chatbot provides users with many resources, including chemo tips and tricks and complimentary services. On Facebook Messenger, Cancer Chatbot is a valuable resource for cancer patients, friends, and family. The platform provides friends and families with helpful tips on what to say and supports cancer patients.
#15. Baidu, Inc.
Baidu, Inc., based in Beijing, China, was founded in 2000. It is a technology-based media company that provides Chinese language internet search through its website Baidu.com. The company offers a platform for businesses to reach out to potential customers while also serving internet search users. The company's primary market is China. Baidu Core and iQiyi are the two operating segments in which the company operates.
Bottom Line
Healthcare chatbots are a revelation in the medical industry. Chatbots are going to transform the traditional ways of patient engagement and care. Now is the time to adopt a healthcare chatbot for your healthcare business.
Creating a health chatbot is easy. You can make your chatbot without having to go through any coding. Use BotPenguin's chatbot maker to create your Healthcare chatbot now!
Related Articles:
Top 5 Reasons why BotPenguin is the best healthcare chatbot available