Are you using an e-commerce support service?
Do you find it complex and seek a simpler, easier-to-use live chat tool for your business?
It is difficult to choose between the many alternatives available in the market and time consuming too. To save your time and clear the confusion we will suggest you a great tool available. The tool we are going to cover is Tidio.
Tidio is a fantastic customer support solution that may assist e-commerce businesses. These assist users in effectively creating engaging chat experiences for their consumers.
It comes with all of the tools you'll need to assist your agents in better managing customer service. But every tool has some advantages, disadvantages, and alternatives.
Continue to read to find more about Tidio's pros and cons and what are the best alternatives.
What is Tidio?
Tidio integrates live chat and chatbots into a single platform. It allows you to entertain your consumers while increasing revenue. You can interact with your visitors in real-time. Or provide support through chatbots, even if you are busy.
It also integrates with Messenger, Instagram, and email. Thus allowing you to manage all of your communication channels in one spot. Tidio has desktop and mobile applications. It helps you to respond to messages on the move from any device.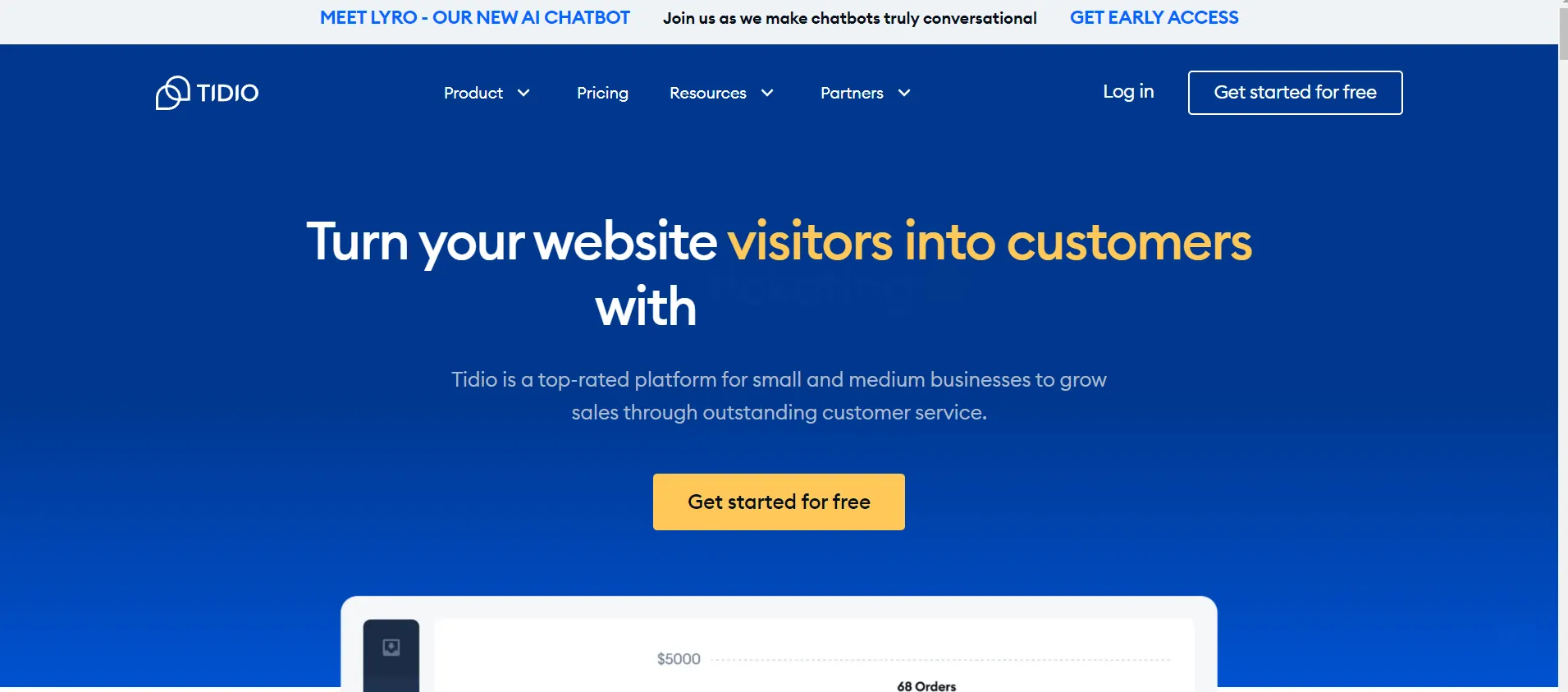 Tidio – Pros
The pros of Tidio are the following
Tidio allows you and your team to keep track of interactions. Through live chat, messenger, and emails on a single page.
With Tidio's live chat, you can communicate with visitors in real-time via customizable widgets.
You can also automate your customers' FAQs, saving your agents time.
Tidio features integrations with the leading business applications. That you can use in your everyday workflow.
Tidio has a huge selection of chatbots that can be customized to run your eCommerce site! Take decisive action and assist your customers in receiving useful information about current product promotions and services.
Tidio promotes in-store specials and highlights essential goods accessible on our website.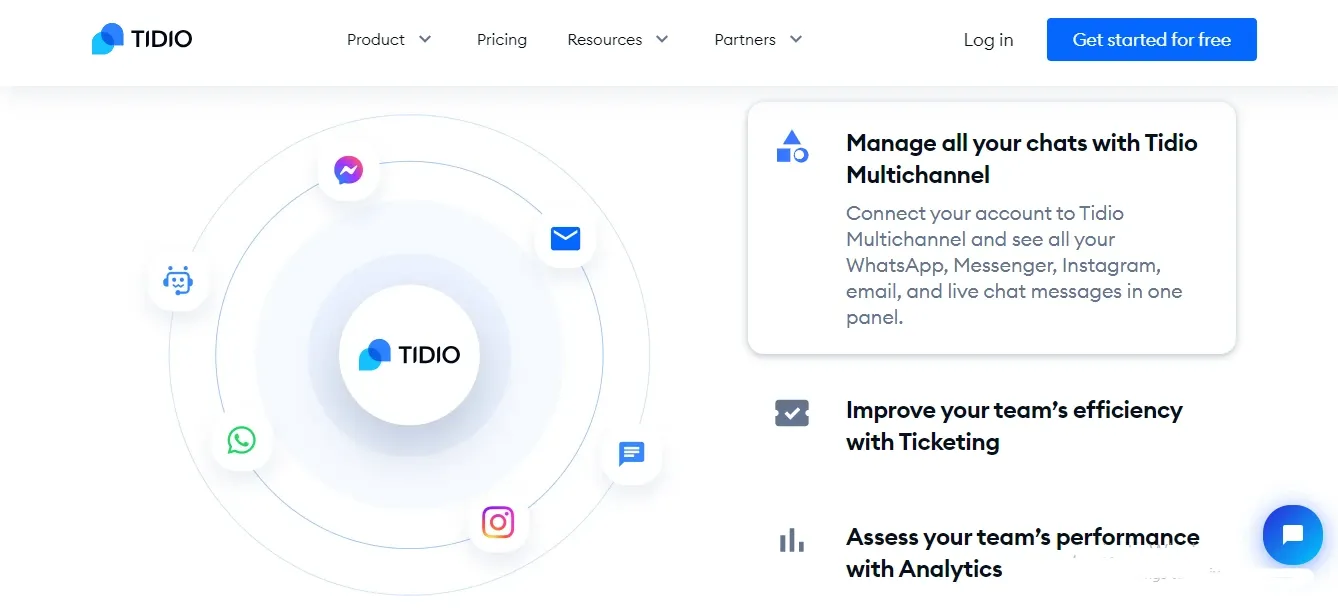 Tidio - Cons
The cons of Tidio are the following
Tidio does not allow you to manage client chats via WhatsApp, Instagram, or Twitter.
Misses out on making quick connections with individuals. When a new conversation comes in, it does not quickly alert its users. It not only causes users to be late in responding, but it also causes consumers to be disappointed.
If you manage many e-commerce businesses, you can read messages from various sites on one tab. That might be inconvenient.
Doesn't give chat moderators complete control. It's difficult to make changes if the operator forgets to include their profile picture in the chat widget.
Tidio's 'Communicator plan' starts at $18 per month. But this could quickly mount up with an extra cost for each new user.
Incapable of managing multiple chats at the same time. When an operator manages multiple chats from multiple windows, they are not notified when they respond.
Tidio may be out of reach for some. But we can say that it is a bit overpriced for increasing consumer reach and engagement!
Customers are unable to choose from a variety of language assistance alternatives. As a result, many worldwide firms cannot help their clients in their native tongue.
Get rid of these Cons, what about alternative to Tidio
Tidio – Top 5 Alternatives
When you see what Tidio Chat can achieve for its users, you'll wonder why you're looking for alternatives in the first place. Tidio is a fantastic customer service tool for e-commerce and direct-to-consumer businesses.
But alternative solutions are just as good. We've outlined some of the finest 5 Tidio alternatives.
BotPenguin

BotPenguin is one of the most effective Tidio replacements you'll find. It is an easy-to-use live chat program that, in comparison to Tidio. It provides a more comprehensive range of functions at lower prices.
Without a doubt, their chatbot solution is more well-known. But when combined with live chat, it provides greater sales and supports outcomes.
You may use this live chat solution to set up a multichannel customer care system for your company. It's compatible with Facebook, WhatsApp, and other platforms. You gain the freedom to become more proactive with your customer care process.
In addition to a multichannel system, you will have less work to do. You can send a message to visitors informing them that they can contact one of your agents immediately.
Along with this, BotPenguin offers chatbot creation for social platforms like:
Zendesk Suite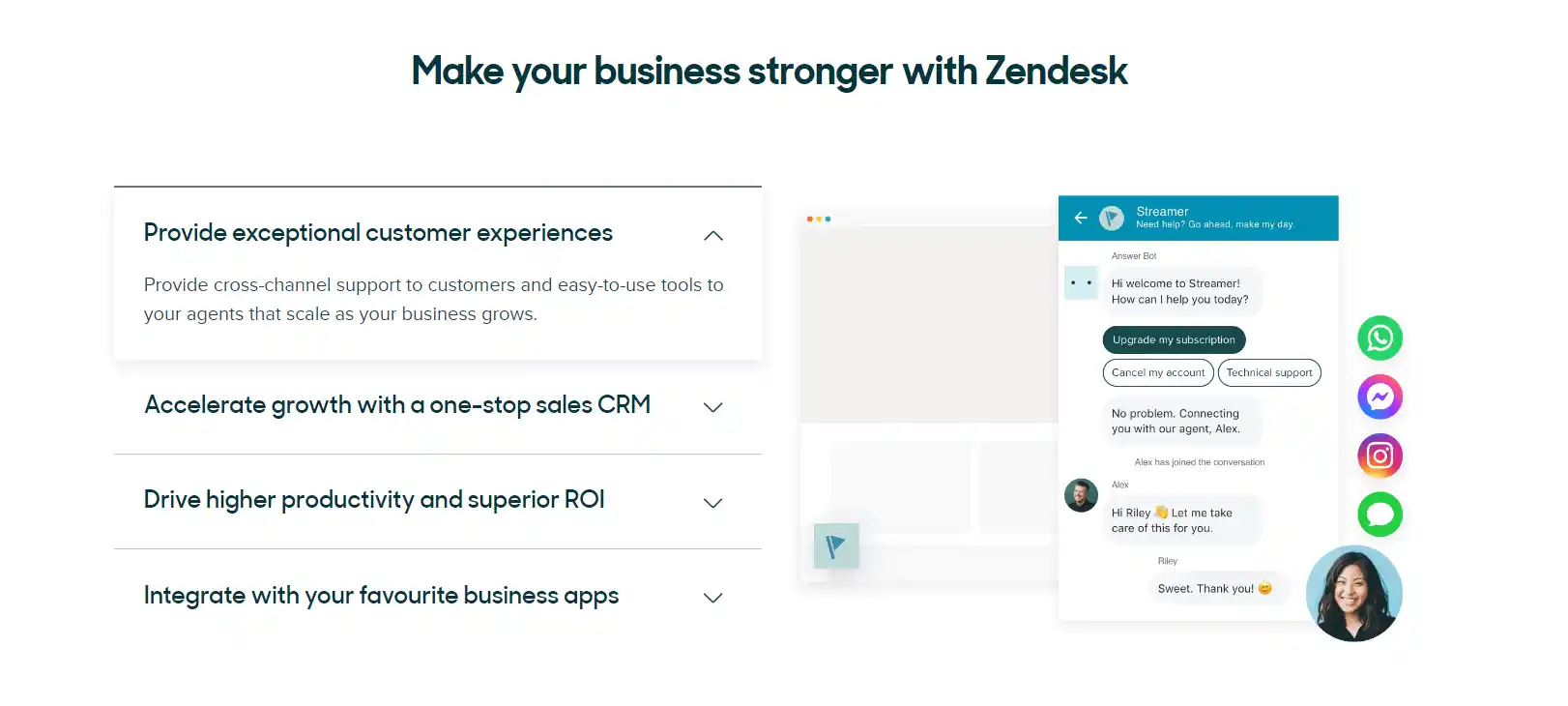 Zendesk's customer support system might be considered the finest Tidio replacement. That is Zendesk Suite. This platform enables your company to provide real-time answers to clients. Encourages them to return to your brand more regularly.
With Zendesk Suite, you can strike first with your prospects and customers. It allows you to collect information about them and what they're looking for in advance via a pre-chat form. You can customize their interactions with your brand and effectively retain them.
Help Scout
Help Scout is a clutter-free customer support platform. It enables businesses to conduct meaningful client discussions. It's another simple one-size-fits-all solution for customer service management that meets your needs.
It offers all of the tools you'll need to boost your productivity and save endless hours of work.
A shared mailbox is available through Help Scout. This tool allows you to organize your email inboxes by teams, functions, and other criteria. For example, five team members can share the customer support inbox. But only two access the Operations inbox.
They also have a 'knowledge-base' function and a doc site where your clients can access all of your FAQs. You can use its in-app messaging capability to deliver intent and behavior-driven messages to everyone who visits the website and meets the criteria.
It works with a variety of applications, including Shopify. Last but not least, the reporting option in Help Scout is excellent. Keep track of SLAs, the number of talks, your happiness level, and everything else.
Olark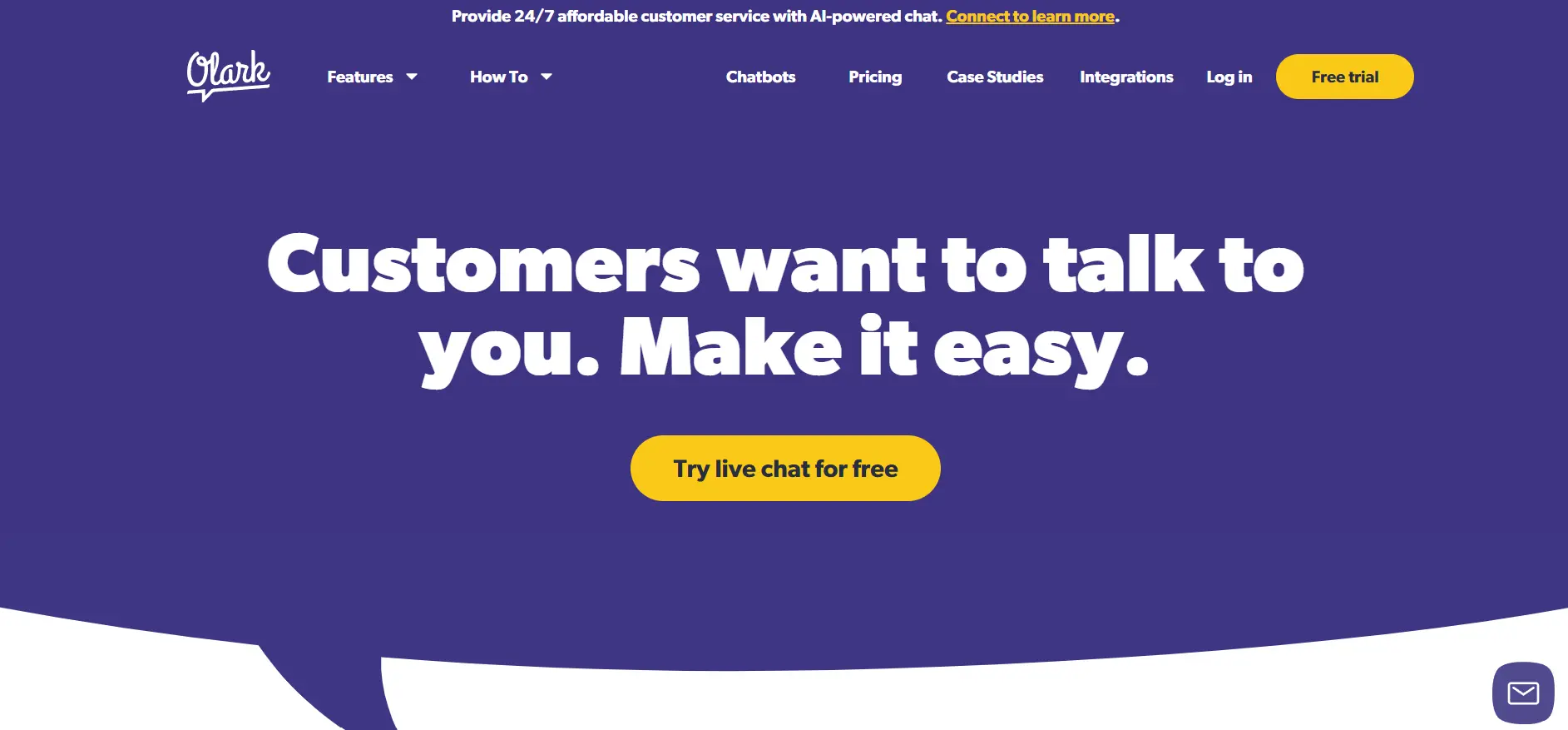 Olark is a well-known live chat software provider in the SaaS industry. This live chat tool is ideal for interacting with consumers in real-time. And better understanding their needs. It also aids in the storage and organization of leads. At the same time, agents are still conversing with them.
Other tools such as the chatbot, pre-chat form, and offline communications can assist your company in being more active in gathering leads.
Olark also allows users to schedule chat messages for special offers to appear at specified times. All you have to do is figure out how long your visitors stay on your site on average.
And send these messages to them throughout that period to increase engagement.
Freshdesk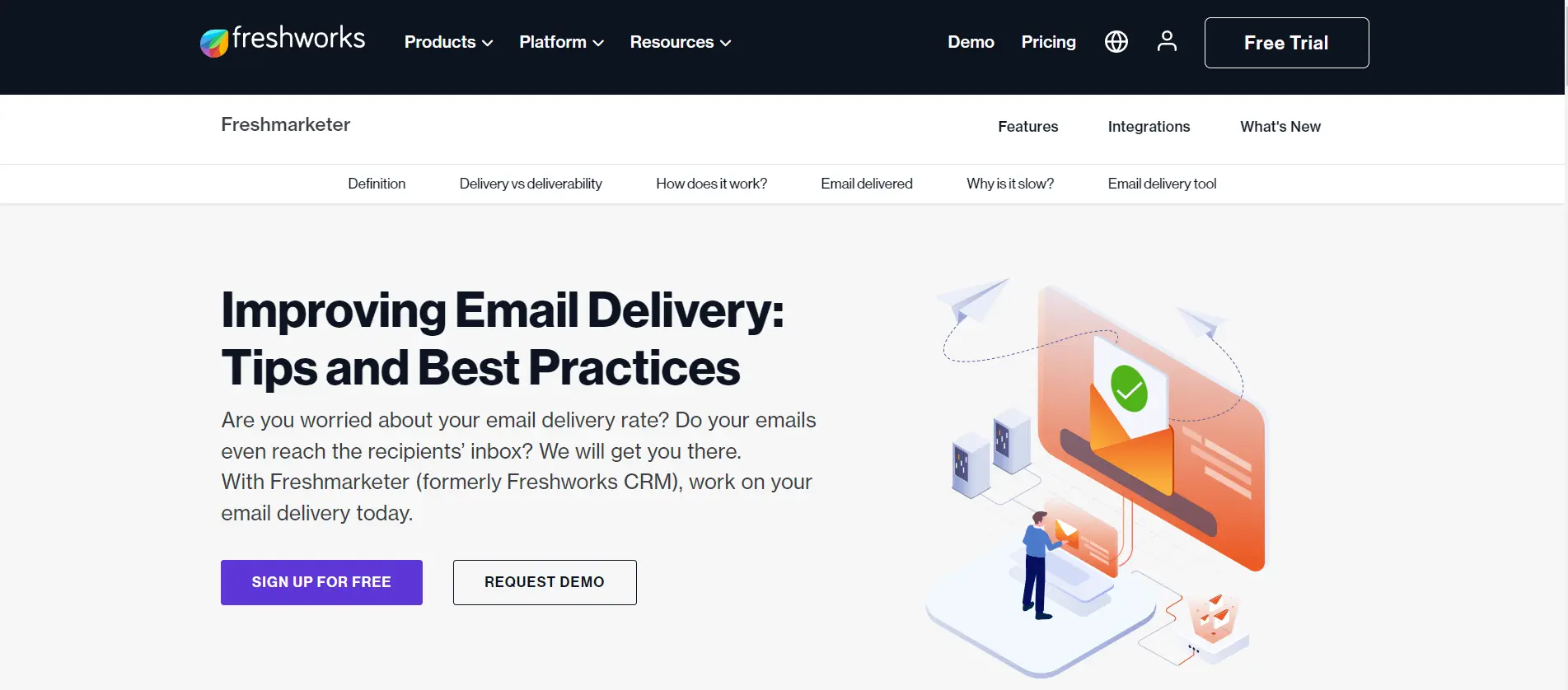 Freshdesk is a well-known brand in the customer support sector. It has a comprehensive collection of capabilities that make it an all-in-one customer support solution for businesses of all sizes.
Freshdesk is known for its omnichannel customer care. They work with almost every channel via which a consumer may contact you. Apple Business Chat, Live chat, WhatsApp, Facebook, email, and other similar services are included.
Freshdesk interfaces with approximately 600 apps and those currently in the Freshworks ecosystem. If someone is already using a product, switching to Freshdesk is easier.
Freddy AI, their chatbot, allows you to install intent and behavior-based bots that trigger when they fulfill the requirements. Freshdesk has many in-app collaboration tools that simplify team members to collaborate and resolve problems.
The Bottom Line
Tidio allows in having more productive discussions with their consumers. In real-time, users may interact and converse with website visitors.
Automating the assistance process allows users to provide services 24 hours and seven days a week. Tidio allows you to stay in touch with your consumers. And respond to their questions in a fast and effective manner.
Based on the comparison table, it's evident that BotPenguin is worth a shot. When compared to Tidio, it have great features.