You can get any information within seconds of google search. So does the customer service. It requires quick responses and winning solutions to please and retain customers. One of the best methods to achieve this is live chat. And one of the best live chat platforms is LiveChat. It has customer-centered features that connect clients to your businesses via the chat window. Continue reading to get a complete LiveChat Review
Around 33,000 people throughout the globe use LiveChat for their firm. LiveChat can combine messages into one Dashboard for easy use. The high level of services shows the high sales conversion. But is LiveChat a good fit for your company? To answer this question, read this in-depth review of LiveChat. This article will present an in-depth review of LiveChat features, pricing, and uses.
What is LiveChat?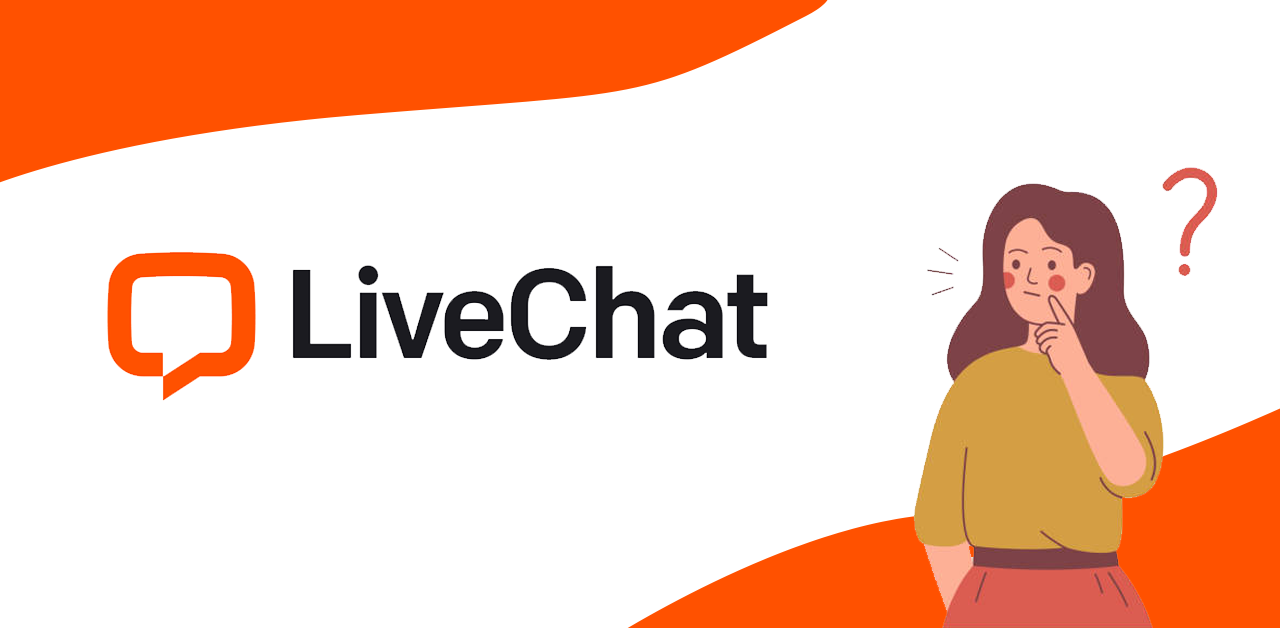 LiveChat is a chat and help desk platform. LiveChat is a configurable solution that allows users to customize their chat windows with multiple themes and colors. Customer service is available by chat, email, and phone.
LiveChat additionally provides three other specialist software solutions:
HelpDesk: To maximize IT assistance, use sophisticated help ticket management, automation, and team communication.
ChatBot: Create automated chatbots for your website using artificial intelligence (AI).
Knowledge Base: Develop a branded help center for customers and workers that includes AI tools to assist with user assistance.
LiveChat Review – Key Features
Review of LiveChat Key Features: Excellent
The key features of LiveChat are the following:
Live Chat
Live chat is a communication technology that enables corporate personnel, such as customer service representatives or agents, to converse with website users in real-time. Agents give help, resolve problems, and answer inquiries throughout this engagement. Live chat is useful for businesses that want to be available to visitors right away, which increases customer experience and happiness.
Chat Interface
Agents get notifications and interact with visitors in the LiveChat Chats area. In the left column, you'll see current and recently closed chats; in the middle, you'll see the chat an agent is now responding to; and on the right, you'll see visitor information.
Agents can access the following information on the Visitor Details tab:
General information
Tickets
Pre and post-chat surveys
Visited pages
Visitor technology
Additional information.
Chat Widget
Visitors to your website will communicate with customer care staff through a chat window, often known as a widget. White labeling, adjusting the widget's placement on the page, and choosing between a smooth or contemporary style are all options for the LiveChat widget. You can customize widgets in the following ways:
Minimized windows with bubbles or bars
Buttons for chatting
Customization of colors
Mobile widgets that are unique to each device
Eye-catchers
Boost for KnowledgeBase
Searchable Chat Archives
Customers on all LiveChat plans get complete conversation history, excluding the Starter package. Agents can search the chat archives to find a conversation without manually browsing through a big list. Conversations may be categorized using tags. And you can filter chats based on date, agent, group, rating, tag, and assignment. This fantastic feature isn't included in most live chat applications.
Shortcuts
With the LiveChat Shortcuts, you can establish conversation more quickly. It allows you to hop between chats and rapidly open other software sections.
Canned Responses
Canned replies are a fantastic approach to deal with queries that come up frequently. They can help you save time as well as keystrokes. You have to type the answer once, store it, and use it in chats and tickets anytime you need it with LiveChat Canned Responses.
Offline Mode
LiveChat just introduced offline Messaging Mode. It's similar to WhatsApp and Facebook Messenger in that it allows users to send and receive text messages when offline. This LiveChat support tool also lets you send consumers messages after they've left your website. While the agents are unavailable, visitors can start a discussion.
Chat Tools
LiveChat comes with all of the necessary tools to ensure that you can deliver outstanding customer service. Like:
Message Sneak-Peek lets you see what your LiveChat customers are typing before sending it through. You can look up an answer and react in a matter of seconds.
Chat Tags maintain track of every chat, so you know what's going on and how to assist.
Rich Messages are more personalized, intuitive, and attractive than regular text answers.
LiveChat Review – Ticketing
Review of LiveChat Ticketing: Good
Ticketing is a tool that helps your team track, monitor, and address client issues. Agents may generate support tickets straight from a conversation, create tickets manually, update ticket status, and send canned replies or files with LiveChat.
LiveChat Review – Dashboard
Review of LiveChat Dashboard: Good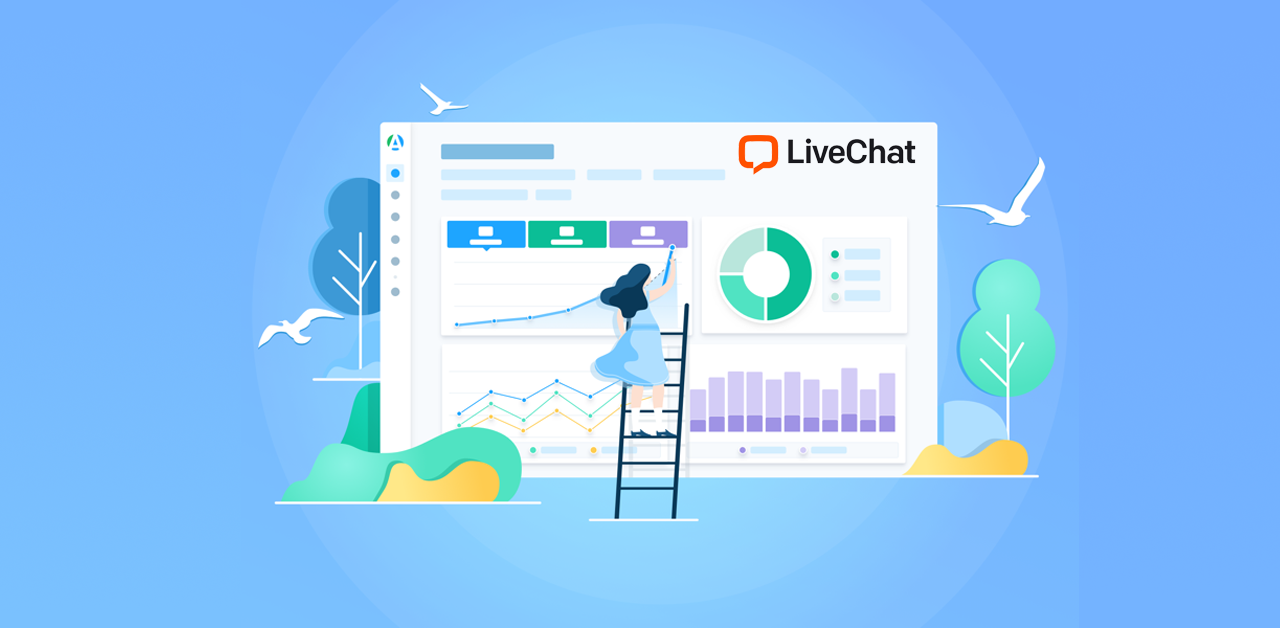 The Dashboard in LiveChat provides a high-level overview of your company's key performance indicators (KPIs) and a visual representation of site metrics. The Dashboard is included in the Team, Business, and Enterprise plans. The Dashboard (shown below) is useful for studying real-time information. However, it's a little awkward because it's not part of the LiveChat program.
LiveChat Review – Ease of Use
Review of LiveChat Ease of Use: Good
As many customers point out in their LiveChat reviews, LiveChat provides great dependability, consistent performance, and ease of use. The onboarding process is simple and painless. There's even a tutorial to educate new users on the essentials. All capabilities are readily shown on the app dashboard, and extra information can be found in the knowledge base—as it's simple.
LiveChat Review – Security
Review of LiveChat Security: Very Good
Personal client data security is a top priority, and LiveChat's software helps to guarantee that:
For clients using the chat widget and agents utilizing the desktop, mobile, or web-based apps, servers employ 256-bit SSL encryption methods.
When users make purchases in the chat app, masking covers critical data like credit card information.
Information is protected on data servers in the European Union (EU) under the Data Protection Directive and the ePrivacy Directive (ePD).
Security is further enhanced by two-step Google sign-on and limiting agents' LiveChat access to authorized internet protocol (IP) addresses.
LiveChat Review – Customer Support
Review of LiveChat Customer Support: Excellent
Every time you visit LiveChat.com or navigate a new website, a chat window with custom greetings and instructions would appear. The response time is also quick. With phone, email, and chat assistance available 24 hours a day, 365 days a year, LiveChat's customer service is the best.
LiveChat offers a variety of customer support options, including:
Email/Help Center
FAQs/Forum
Knowledge Base
24/7 (Live rep)
Phone Support
Chat
Videos
Documentation
Webinars
Live Online
LiveChat Review – Reports and Analytics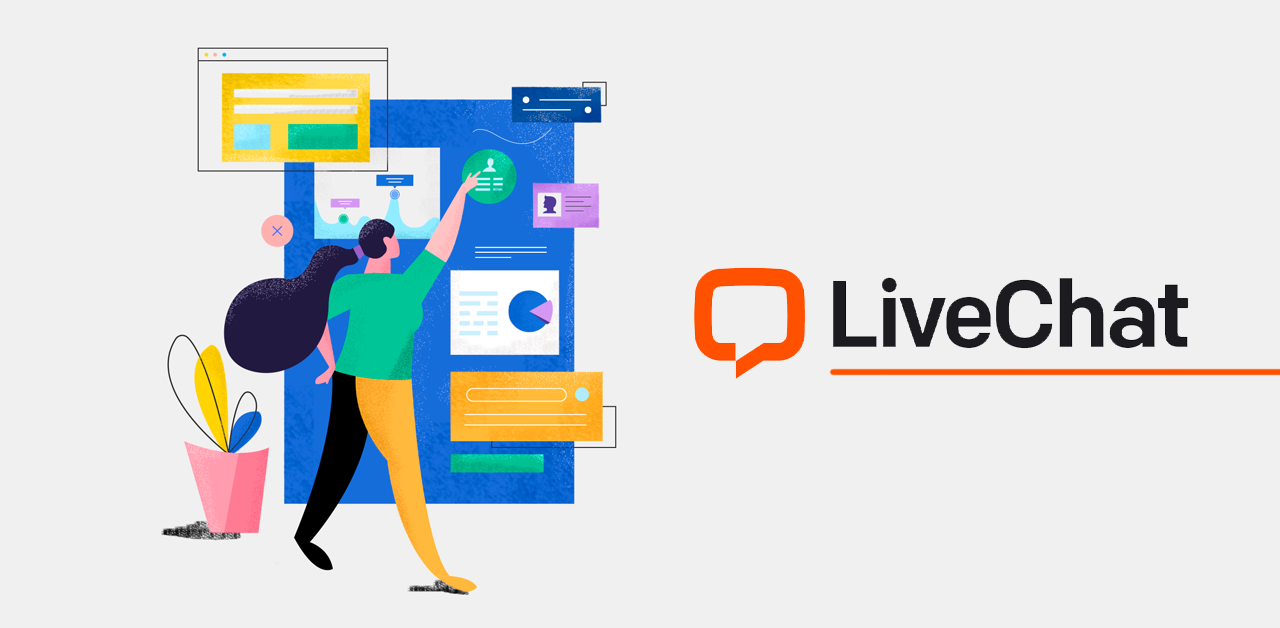 Review of LiveChat Report and Analytics: Excellent
The reports in LiveChat provide you an idea of how well you're doing with live chat and customer service. The reporting aspect of LiveChat is exceptionally thorough, particularly in the two more premium plans, which offer sophisticated analytics such as staffing forecasts. The reports in LiveChat are better than those in other tools since they update in real-time, whereas other software might take hours to update reports.
You can find graphs and visual representations of site data in the reports area.
LiveChat Inc delivers a broad overview or in-depth statistics regarding chat and agent activities depending on the package. The platform captures a large amount of data, which can be turned into six district reports, each providing a distinct perspective.
The following categories are present in LiveChat reports:
Summary (Last seven days & Dashboard)
Chats
Agents
Customers
Tickets
E-commerce
LiveChat Review – Integrations
Review of LiveChat Integrations: Excellent
LiveChat provides over 170 integrations for your businesses. You might have a monthly subscription for Slack, Stripe, and Google Analytics. The available integrations are the following:
Zendesk
Chatbot
KnowledgeBase
Salesforce
Facebook Messenger
HubSpot CRM
Google Analytics
Mailchimp
TeamViewer
Dropbox
WHMCS
FullContact
Pipedrive
ActiveCampaign
BigCommerce
Infusionsoft
Twilio
SugarCRM
Campaign Monitor
Shopify
GetResponse
Highrise
Mixpanel
Constant Contact
Kissmetrics
iContact
Nutshell
Volusion
WordPress
and many more
LiveChat Review – Language Support
Review of LiveChat Language Support: Excellent
LiveChat provides language support in the following:
Armenian
Azerbaijani
Bulgarian
Catalan
Chinese
Croatian
Czech
Danish
Dutch
English
Estonian
Finnish
French
Georgian
German
Greek
Hungarian
Icelandic
Indonesian
Italian
Japanese
Kazakh
Korean
Latvian/Lettish
Lithuanian
Malay
Norwegian
Among others
LiveChat Review – Plans and Pricing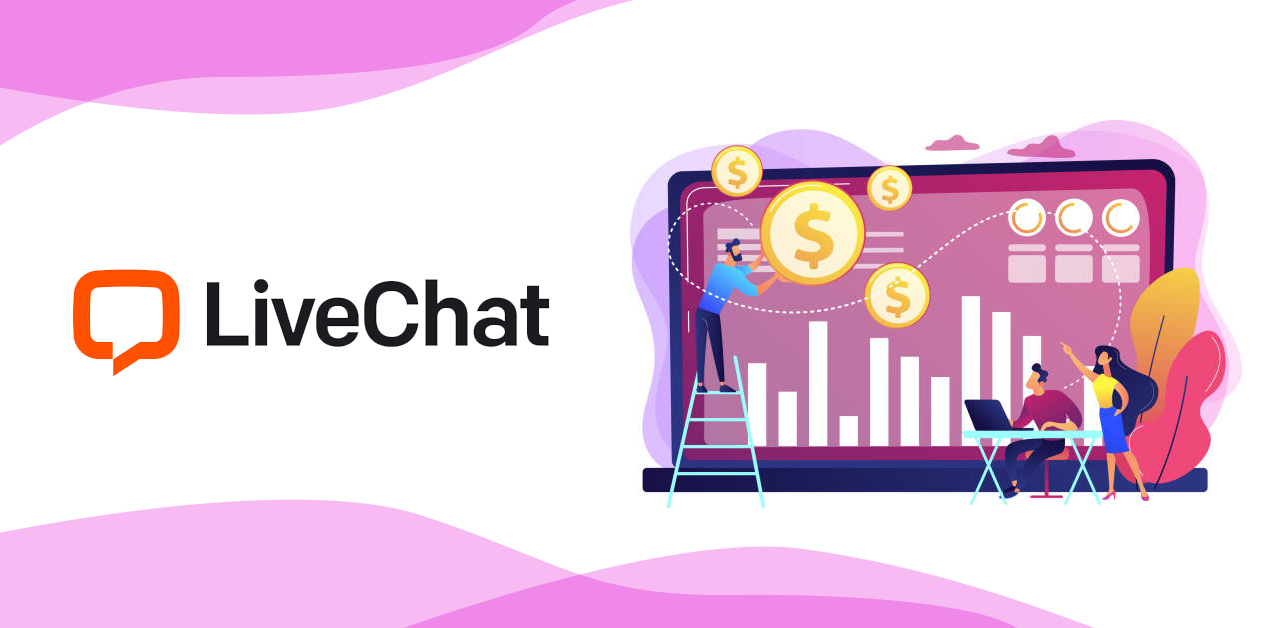 Review of LiveChat Plan and Pricing: Good
For the Team package, LiveChat provides a 14-day trial (no credit card required). You can pay either monthly or annually. A discount will display in your account if you choose a year.
The four plans are the following:
Starter plan: $16 per month – For small businesses
Team plan: $33 per month – For full-time support team
Business plan: $50 per month – For the customer service department
Enterprise plan: $149 per month – For bigger firms.
Who uses LiveChat?
LiveChat began as a chat program in 2002 and has subsequently grown into a single-point-of-contact (SPOC) solution. It currently handles e-commerce, and IT support customer care. LiveChat is utilized by businesses of all sizes and sectors worldwide. Startups, SMEs, and companies use LiveChat for their day-to-day customer support needs.
LiveChat - Pros and Cons
PROS
The following are the pros:
The setup is simple.
Reliable operation
Operational/agent interface that is easy to use.
Customizable pre-questions for obtaining consent for personal data acquisition, etc.
Apps that function across Android, Apple, Mac, and PC.
They have their helpdesk system in place, as well as a chatbot.
A reporting feature that is more advanced than those offered by competitors
Unique features such as interactive reporting and the ability to create direct scripted responses
CONS
The cons are the following:
Their automated welcomes aren't as sophisticated as some other live chat platforms offer.
The price is a little more than the competition, but it has more advanced features.
Doesn't have any built-in email marketing features
Expensive when compared to alternative platforms, particularly for small teams
There is no free plan available.
LiveChat Alternatives
The alternatives for LiveChat are the following:
Freshchat: Its target market includes SaaS sales, customer, and marketing teams, as well as e-commerce enterprises with up to 50 team members.
BotPenguin is a well-known live chat service for e-commerce and small and medium companies. Begin a personal interaction with your visitors to turn them into satisfied consumers.
Zendesk is the first CRM business to develop tools to help customers better their connections. This software is strong and adaptable to the demands of each company.
Our Review
LiveChat is a fantastic tool for live chat and chatbot. It is easy to use live chat and has simple navigation. This tool excels at ticking mechanisms, advanced reports, and customization options. With their helpdesk available, setup is simple. There is an option available for offline communication sent directly to the channel. Although it lacks built-in email marketing, it provides good services. This live chat software isn't cheap but one of the most effective out there.
BotPenguin is a live chat platform using which you can provide live chat as well as automated support to your customers 24*7.