Sometimes, it is indeed a daunting task to keep up with all the appointment calls, reminders meetings.
No doubt, making new entries, answering questions be it basic or complex ones, keeping an eye on newly growing technologies and remembering the old patient's history are few more dismaying tasks those needs to be performed daily.
Streamlining dental sector practices has never been easier thanks to artificial intelligence (AI) based chatbots.
In 2021, the global chatbot market carried a value of USD 3.78 billion. It is expected to reach the CAGR level of 30.29% by the period of 2022-2027, as stated by a source named Mordor Intelligence.
So, hop on to learn what artificial intelligence-based chatbots are and how they are modifying the current scenario of the dental sector and dentistry!
How Are Chatbots Transforming The Dental Sector?
Artificial Intelligence (AI) based chatbot is computer software or robot that can simulate real-time discussion with humans by chatting with them.
Chatbots work on the Artificial Intelligence principle, or NLP (natural language processing), by which chatbots respond quickly to users.
Many industries, whether MNCs or healthcare centers, use chatbots to respond to common inquiries and process straightforward requests. Additionally, it enhances automated workflows and user engagement.
By managing healthcare organizations and dental clinic tasks with chatbots, the lives of patients, dentists, and healthcare professionals are becoming trouble-free.
Chatbot for dentist have become an essential ingredient of the smooth patient experience in the dental sector.
They relieve live agents of the burden of dealing with routine inquiries and lower-level tasks so they can focus on more challenging interactions and work.
These chatbots elevate the quality of how front dental professionals deal with patients or vice versa and how dental clinics interface with machines.
The next best thing to having a dentist on hand to assist clients at their whim has a chatbot!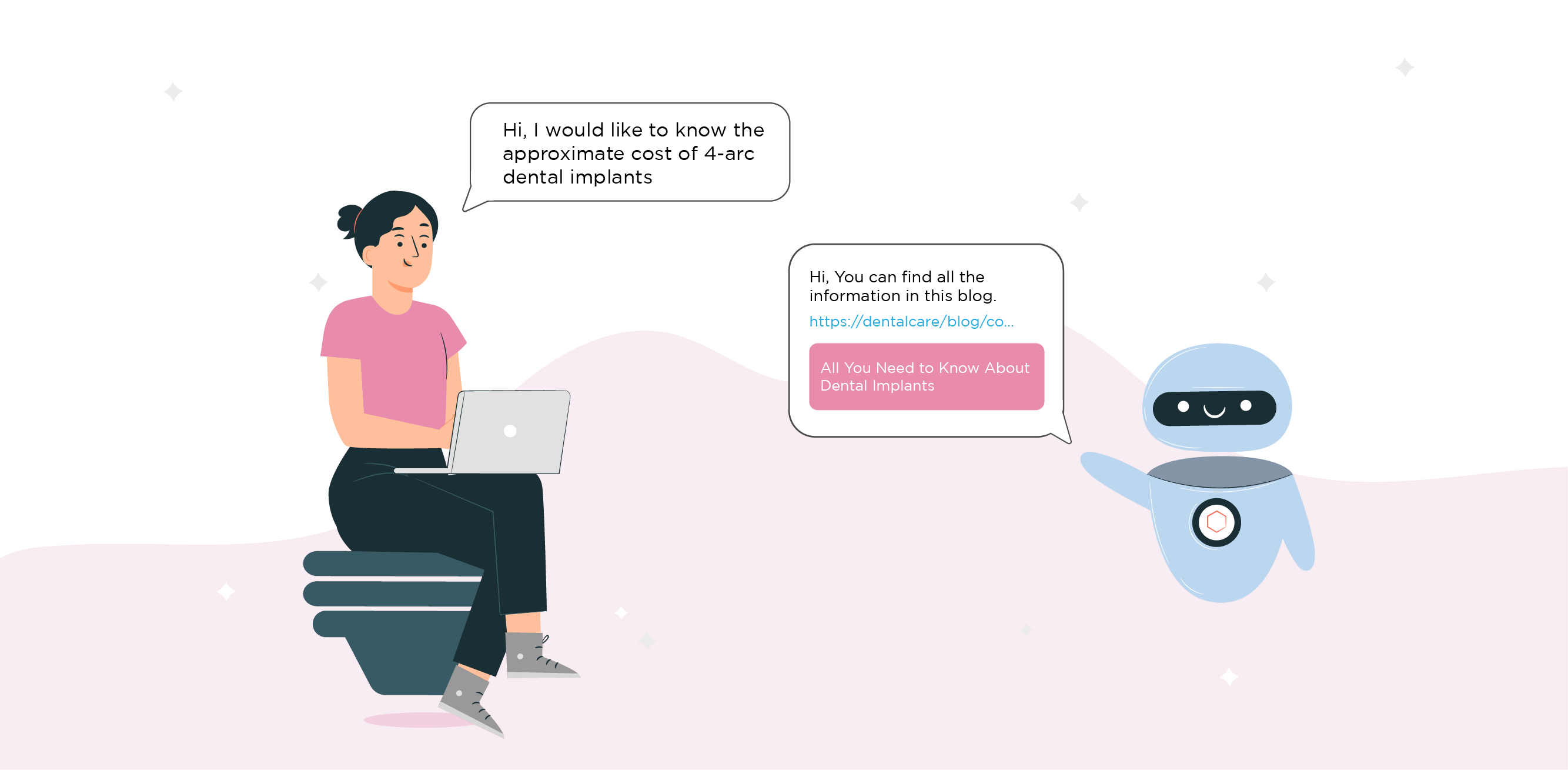 How Chatbots For Dentists Transforming The Dental Industry?
Chatbots for dentists are transforming the dental industry in numerous ways. Here are some key ways in which they are making a significant impact:
1. Assist patients in Booking Apppointments
A chatbot for dentist makes it simple and quick for patients to make an appointment for a check-up whenever they want.
Sometimes, the clinical assistance might not be available to note down a patient's appointment and schedule it. This is where the chatbot enters the frame.
AI chatbots can also solve all the queries asked by the patient related to appointments or schedules.
A patient who is swamped with work can schedule an appointment quickly whenever needed. It eliminates long wait times on the phone that often force people to seek dental care elsewhere.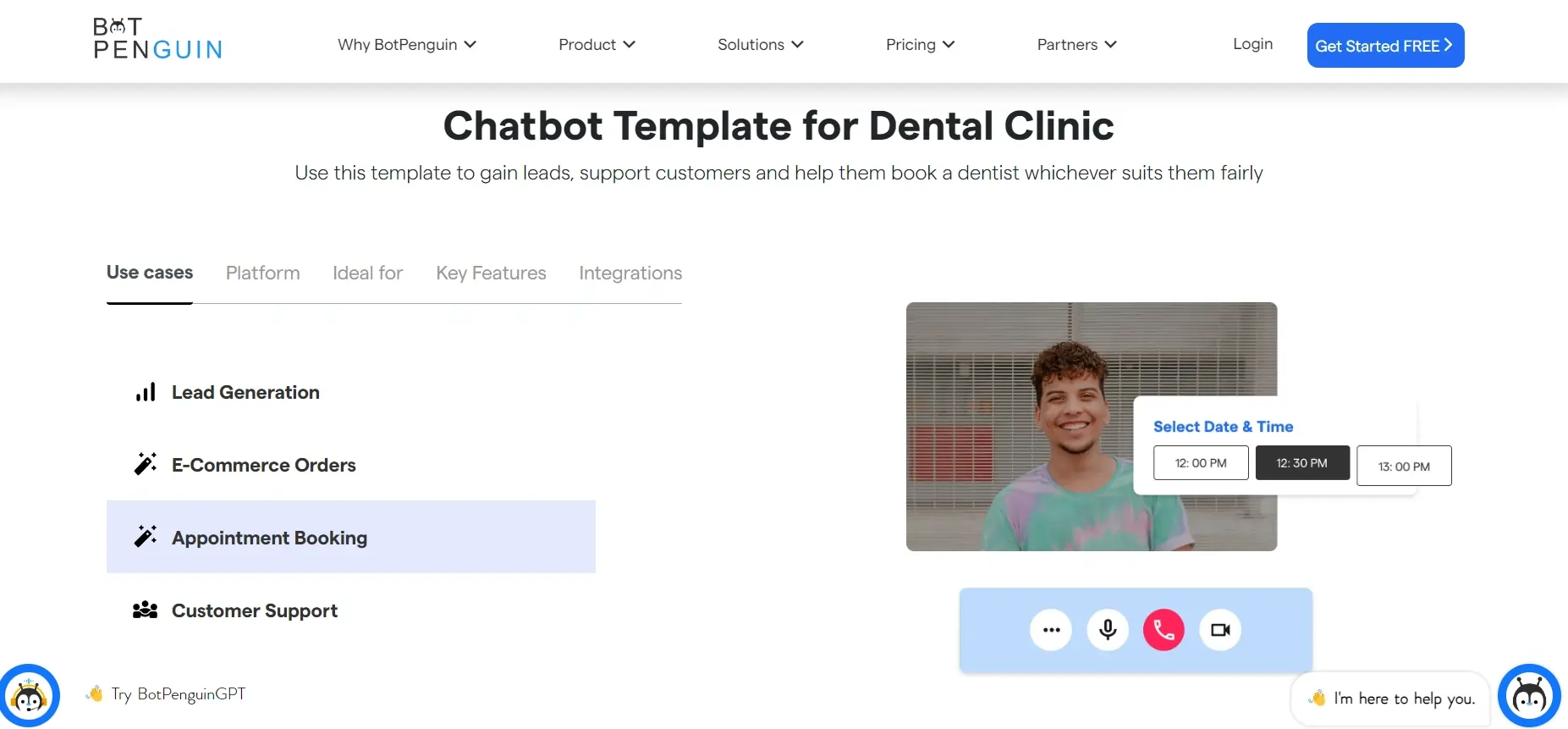 2. Dentists can make information about their Services available
Providing information to all your targeted audience or potential patients about the treatments your clinic provides, from teeth whitening, making dental plates, to setting up braces to root canals, does not remain a hard nut to crack anymore!
Chatbot for dentist can elicit the user's issue and recommend them the treatment solution that is just perfect as well as economical for them.
Chatbots demonstrate both negative and positive aftermath consequences of all the treatments even before validating this by any dentist.
3. Save a penny by Automating Tasks
Instead of hiring employees, a chatbot for dentist may undertake repeated activities more affordable.
Automating repetitive tasks like setting reminders for appointments, and reminding patients about their appointments can be done by chatbot for dentists.
Informing patients and dentist about any changes made in the schedule does not remain employee's job when you have a chatbot for dentist.
Apart from Dental Care, One can create chatbot for different use-cases too with the help of BotPenguin:
4. 24/7 Assistance and Availability
The ability of the dental clinic to expand its service and offer automated support to potential patients outside of typical clinical hours is one of the main benefits of Artificial Intelligence (AI) chatbots.
It's an excellent approach to support potential patients round-the-clock and give them essential dental information on procedures, costs, and treatment options whenever they need them.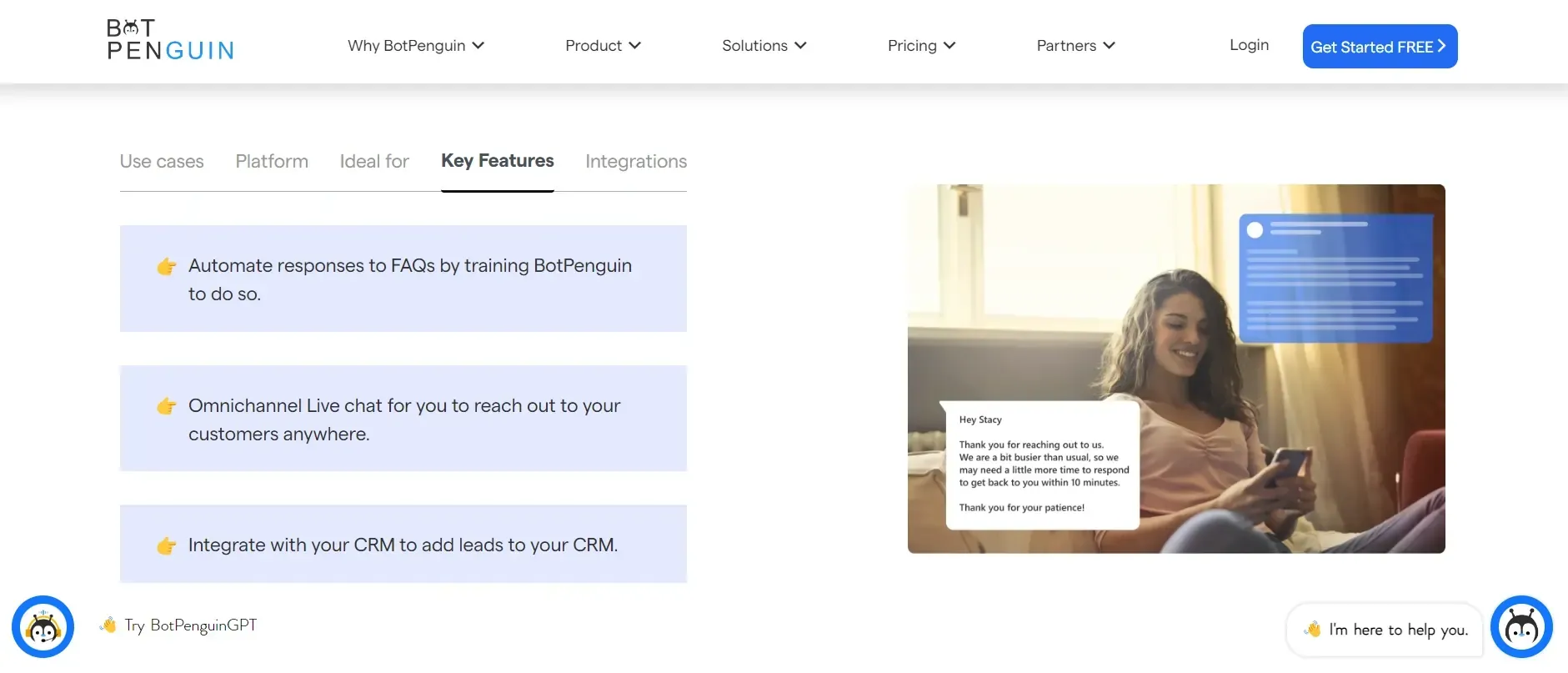 5. Identifies Oral Diseases and Assists in Treatment
With the help of dental Artificial Intelligence (AI) technology, it has become possible to identify the signs of oral problems and speed up early diagnosis to improve treatment outcomes.
In order to expedite the diagnosis and treatment processes and lower the chance of overlooking early signs of dental disease.
Artificial Intelligence (AI) based chatbots for dentists can provide the best treatment options for the same, which can further be used under the supervision of dentists.
6 . Chatbot offers Live Chat or Teledental Services
Thanks to the chatbot for dentist, patients can also consult the dentist virtually. Sometimes, patients are unable to travel long and visit dental clinics. Don't worry, AI chatbots have your back when no one has.
Patients can make the best use of AI chatbots by requesting live chat enablement so that they can get consulted while sitting on their couch.
It is very helpful for pre-visit consultation. Based on the teledental check-up you can further schedule the clinic appointment if it turns out to be a must for the patient to visit the dentist.
Whenever possible, the live chat feature and teledental services aid in slashing the waiting time spent at the clinic. During the lockdown, this service by AI chatbots has been proven the most beneficial.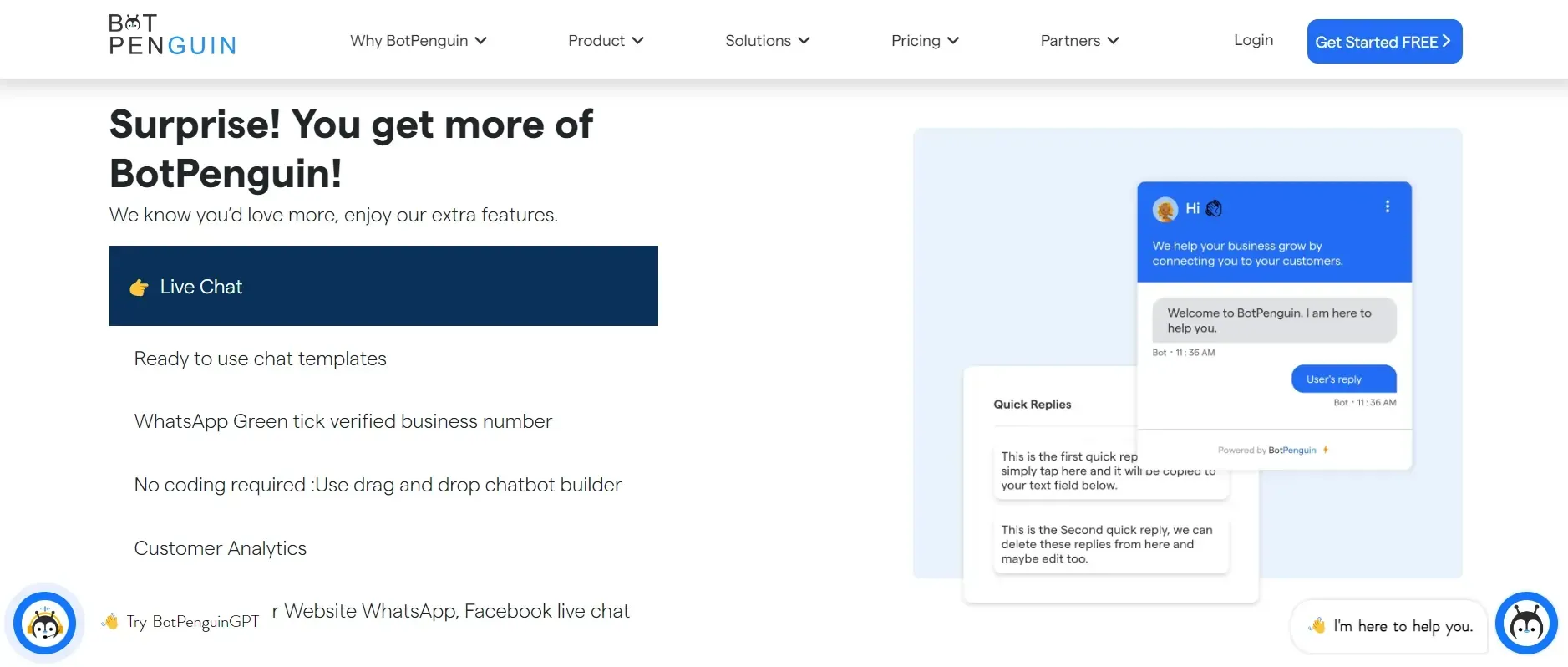 7. Chatbots keep Track of Patient's Medical history
The ability to access and use historical data of patients to make informed decisions is one of the most important advantages of Artificial Intelligence (AI) chatbot for denist, used in dental sectors nowadays.
A dentist may forget and lose track of a patient's medical history and the problems the patient is suffering from. Still, chatbots never fail to keep account of all of this information.
Based on this particular information, further future treatment or omission of treatment is done by the dentist, and leaves no room for any health risk and hence swift recovery occurs.
Wrapping It Up
Chatbots are getting better at locating information across pre-formed knowledge bases and gaining more from experiences due to natural language processing, Artificial Intelligence, and machine learning developments.
Chatbots can do a lot for the dental sector besides saving you time and money and making it easier for patients to access them.
This blog has provided a glimpse at how artificial intelligence-based chatbots and technology have empowered the dental sector by bolstering the dentist and patients!
Contact 'BotPenguin' to get the best chatbot for your dental clinic, and keep an eye on how the BotPenguin chatbot can level up your clinic!
BotPenguin can render the best appointment booking and customer service chatbots for your dental clinic.
There is no other chatbot on the market that can help you build a larger patient base than BotPenguin's!
So, why not give it a go?