Introduction
Being a businessman is not an easy task. You face different situations while handling your customers. It may happen that your customer is facing a problem and wants to talk about the issue to a real person.
In such situations, you need to provide live customer support. Live support not only means solving a customer's issue over a phone call but is sometimes done via live chat.
Live chat customer service is a service that provides immediate customer support and information to your customers. This live chat with customers can be done with the help of live chat software available in the market. The software helps to add the live chat feature to your business websites and takes your customers' experience to a whole new level.
LiveChat is one of the best software available for building a live chat platform as it provides the same immediacy as phone calls, is less resource intensive, and is a preferred support channel for many.
What is LiveChat?
LiveChat is a customer service chat application that helps to communicate with customers. It also allows you to collect the leads & turn them into your regular customers.
LiveChat is known for handling 75 million chats every month across 150 different countries.
LiveChat has many tools, such as chat tags, rich messages, chat transfer, chat ratings, canned responses, etc. They also provide various customer engagement tools, chat buttons, chat engagements, chat history, and chat transcripts.
Livechat comes with the report & analysis feature that will help you to enhance your understanding of your customer needs and help you make a better decision. It also has the best security features that will protect all your data. Features like encryption, credit card masking, etc., will give you confidence while using the platform.
The incredible feature of this platform is that it can be integrated with over 200 outlets such as Shopify, Zendesk, Facebook, etc.
The platform provides a 14-day free trial for new members, so you can test the platform in these 14 days before investing.
Some amazing features about LiveChat
This platform has a very versatile Chatbot.
With

LiveChat

, you can share files, provide link buttons, and schedule meetings on a calendar. You can also allow agents to seamlessly handle customer chats from different departments, which helps grow your business efficiency.
LiveChat lets you talk with customers on all your business platforms. It can also be used on multiple websites and live mobile chat apps.
LiveChat also lets you import messages from Facebook Messenger, email messages, text message conversations-and Apple Business Chat conversations into Livechat. It makes it easy to provide customer support.
It helps you keep customer support consistent and professional over time. You can find a few pre-made surveys to send after each chat. You can also create custom ones for your teams or businesses.
Users can schedule agents based on their previous chat data. It predicts how many agents they will need on hand for an upcoming web spike.
Plans and their pricing
There are different plans available for different categories of customers.
The Starter plan costs $16 per agent per month (paid annually) and has 60 days of chat history. The main limitation is saving your chat data which you can get only for 60 days. It increases the chance of missing out on some reporting and customization options.
The Team plan costs $33 per month, with different features archiving, tagging, and file sharing in your chat box. It lets you monitor your support activity and identify customer problems.
The Business plan costs around $50 per month. It has features like SMS messages from your chat box and more comprehensive reporting. A single sign-on can also be added to the Business plan for an additional $20 per agent.
A 14-day cost-free trial for the team plan is available for all.
Eleven helpful tips for LiveChat users
Tip 1: Property set up your LiveChat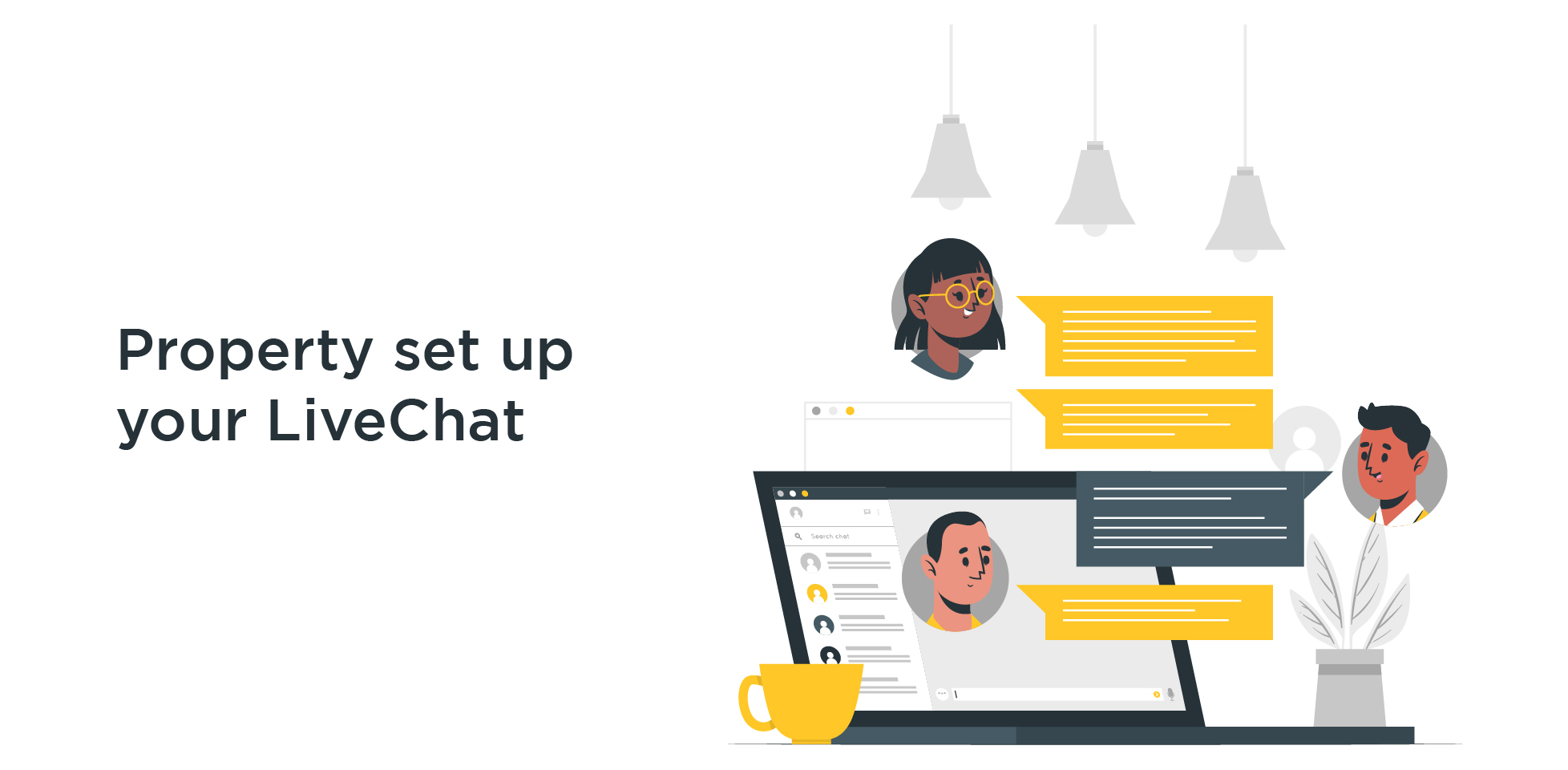 If you or your company has a LiveChat account already, there's no need to create another one. Contact your manager to create an account. You'll receive an invitation email once they are done with the processing.
There are two ways you can access LiveChat.
You can log in to LiveChat using their official website. You can bookmark it or set it up as your homepage for convenient access.
LiveChat has its native desktop apps for Windows and Mac. You can also use one of our mobile apps for iOS and Android to chat with customers from anywhere.
Tip 2: Follow the onboarding steps carefully.
You'll be greeted by three onboarding pages when you log in to the LiveChat Agent app. They will show the initial steps for setting up your LiveChat account.
Follow the steps mentioned below:
Install LiveChat
Find customers and connect with them on social platforms like Facebook
Send invitations to people to be a part of your team
These steps will help you finish the basic LiveChat setup - installing the chat on your website, connecting through social media, and inviting teammates to join your team. They act as a helping hand to guide you through the initial steps.
Tip 3: Skip the onboarding process if you are not ready to start.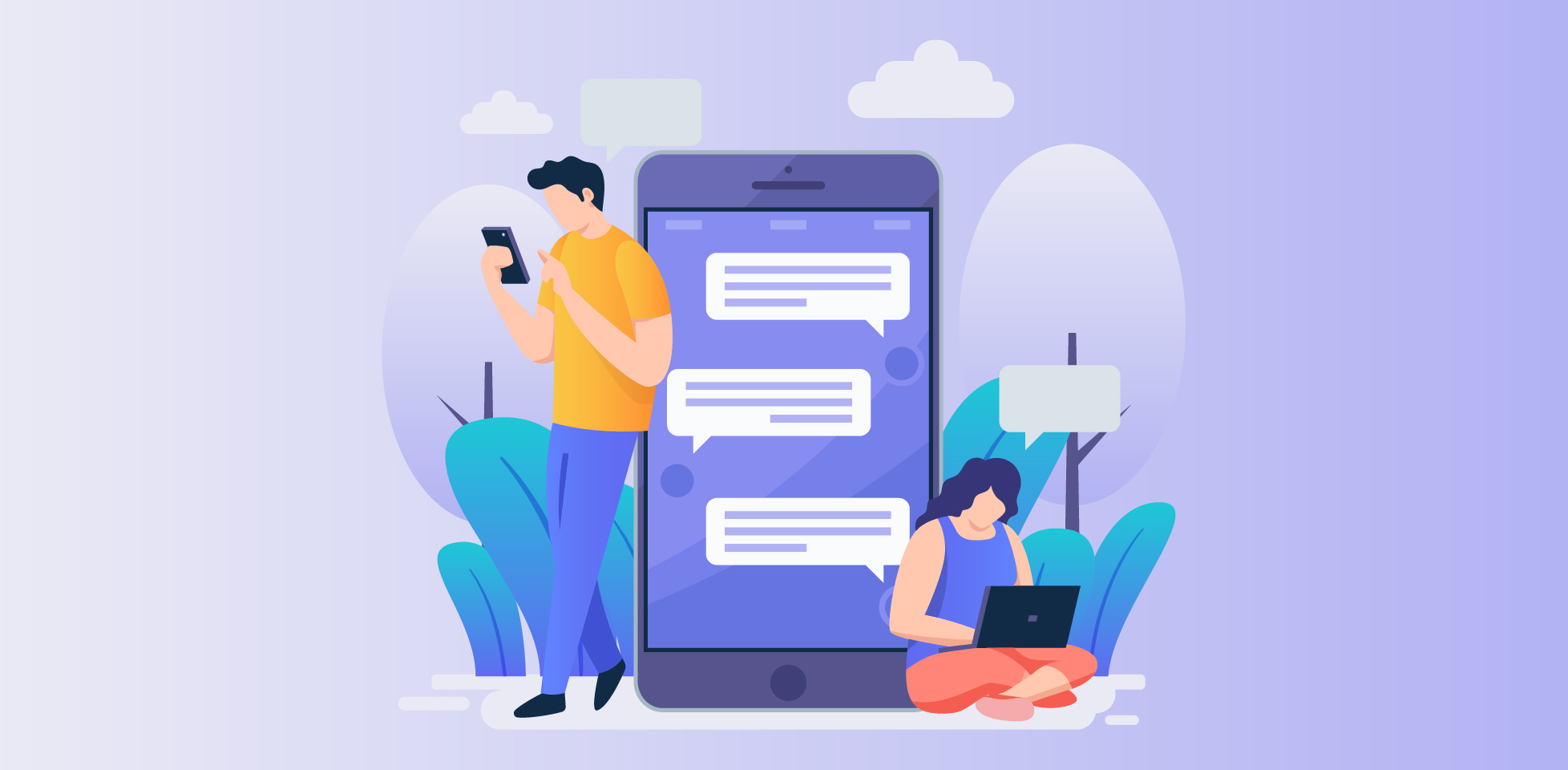 There is always a chance to know more before you start. LiveChat comes with a 14-day trial period. Select the "I'll do it later" icon mentioned at the bottom of each page if you want to go through the setup process later. You can set up the app whenever you are ready.
Tip 4: Start accepting chats as soon as possible.
Start accepting chats immediately after you log in to the LiveChat Agent app. Taking chat means that the customers who enter your website will get automatically assigned to you. It is most beneficial for a team ready to engage with customers.
Tip 5: Change your chat settings for the desktop app
If you want to focus on other tasks apart from accepting new chats while using a desktop application, you can do it by following these steps:
Go to the profile button and select profile settings in the bottom LEFT corner.
Choose the toggle next to Accept chats and switch the current on/off status to your desired choice.
Tip 6: Change your chat settings for your Mobile app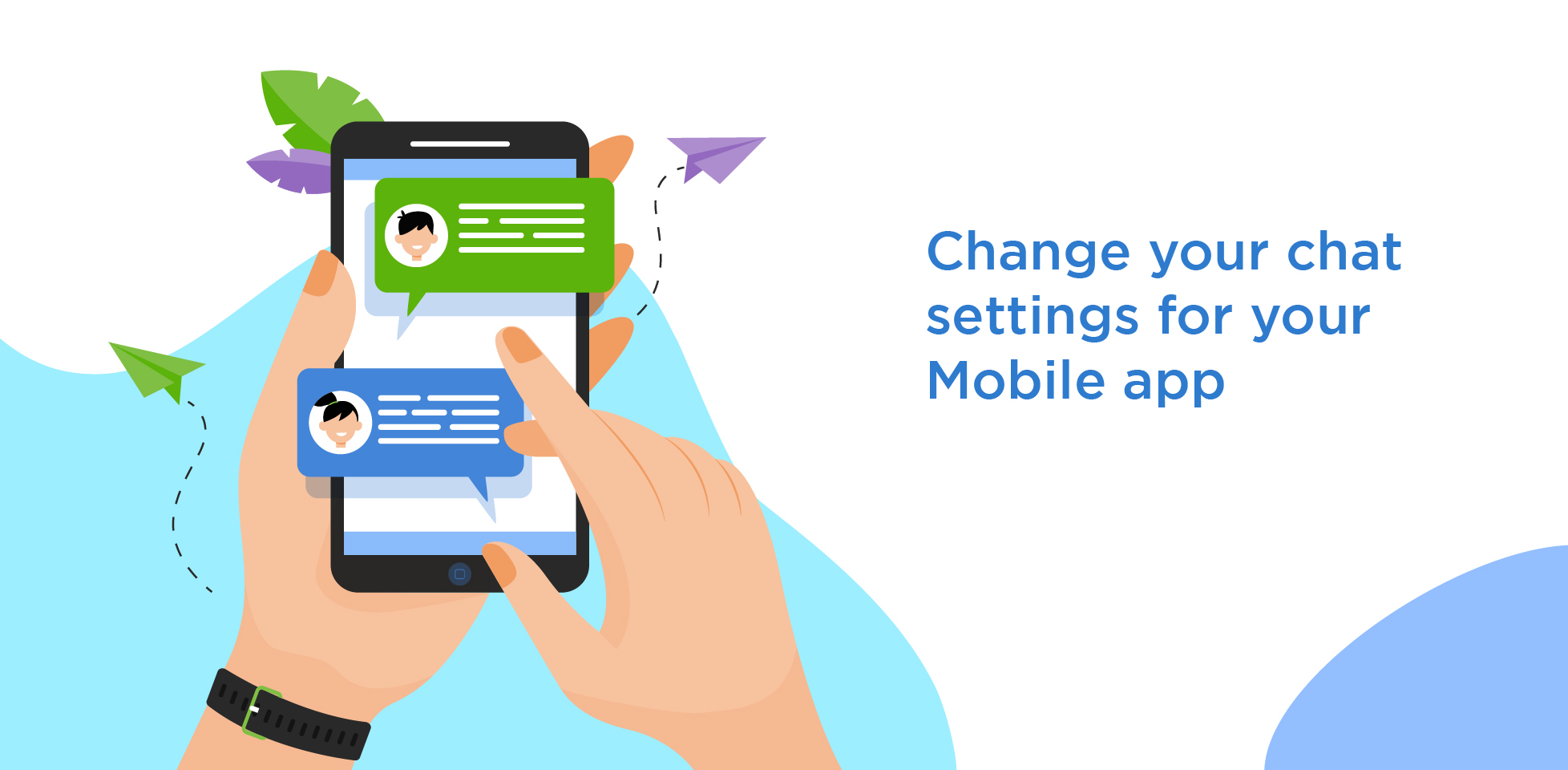 If you want to focus on other tasks apart from accepting new chats while using a Mobile application, you can do it by following these steps:
Go to the bottom right corner of the app and select the profile button.
Select the "Accept chat" toggle from the top of the panel to switch it on or off. It will prevent chats from getting assigned to you automatically.
Tip 7: Pay proper attention to the notifications.
Notifications are a very crucial feature of live chatting. They give you regular alerts about new events happening in your chats.
Some of the most important notifications are
New visitor: The new visitor notification will make you aware when a new visitor enters your website. These visitors are just browsing your website and are not engaged in a chat.
Incoming chat: Thes notification will let you know about any new conversation started by the customer. It indicates that a fresh visitor has entered and requires your attention.
New messages: This notification will activate whenever a visitor sends you a message.
Tip 8: Change notification settings as per requirement.
There can be times when notifications from spam sources can disturb you. To get rid of such notifications, you can change your settings.
To change the notification settings
Go to the profile button of your app.
From there, select the "Notification preference" option. You can now modify any of your notifications.
Tip 9: Know about the offline hour settings
There are times when you're not available to chat with others. You can be either logged out of the LiveChat application, or your Accept chats status might be off. It gives the customers an idea about your unavailability and thus will not expect instant replay. Instead, they will submit tickets. It prevents misunderstanding and communication gaps.
Tip 10: Do not forget about your ticket section
The Tickets section is the place to manage your offline communication. It stores the tickets that the website visitors submit during offline hours. Be careful to check those once your offline hours get over. You can also send replies and assign tickets to your teammates through this section.
Tip 11:Keep your Archives section under regular checkup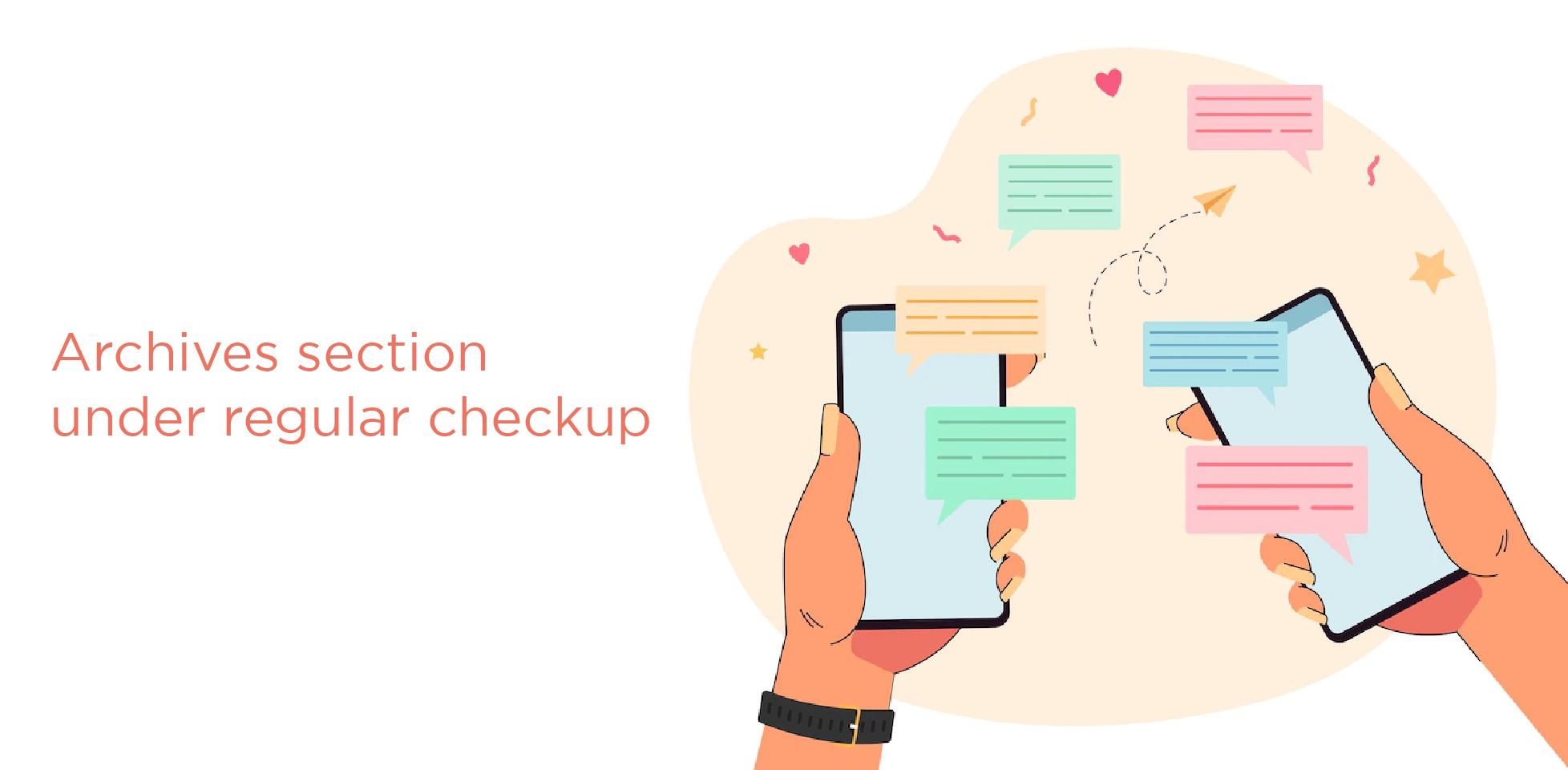 The Archives section is the place that stores all the finished conversations. This section is critical if you need to check any information visitors may have left—for example, data like their name, email address, or order. The Archives section has the chat transcripts available at any time.
Conclusion
Providing reliable and efficient customer service is one of the most important priorities of any business owner these days. It is very important to have trustworthy live chat software.
LiveChat is one of the best options available in the market. In this blog, we have discussed LiveChat in detail and 11 essential tips and tricks to use LiveChat in 2023.
If you have questions regarding LiveChat, feel free to drop a message below. Also, if you are searching for a top-quality customer service option, do check out the amazing features offered by BotPenguin!