These days, it's impossible to imagine life without a messaging app. During worldwide curfews, they have become even more ubiquitous as people turn to the internet to connect with others and stay in touch with loved ones who live far away. While most of us are more familiar with their use in our personal lives, messaging applications are also becoming increasingly popular in the workplace. Colleagues geographically separated can use them for meetings and catch-ups, and some companies are even using them as project management tools.
Messaging apps in a nutshell
A messaging app is a program that facilitates instantaneous communication between users. In contrast to text messages, you can use instant messaging apps without access to a mobile network. Consider the longevity of MSN and AIM as examples. Apps like these used to only work on one platform, but today they're accessible on iOS, Android, and desktop computers; they typically don't require a phone number and offer many advanced features.
Pros of instant messaging apps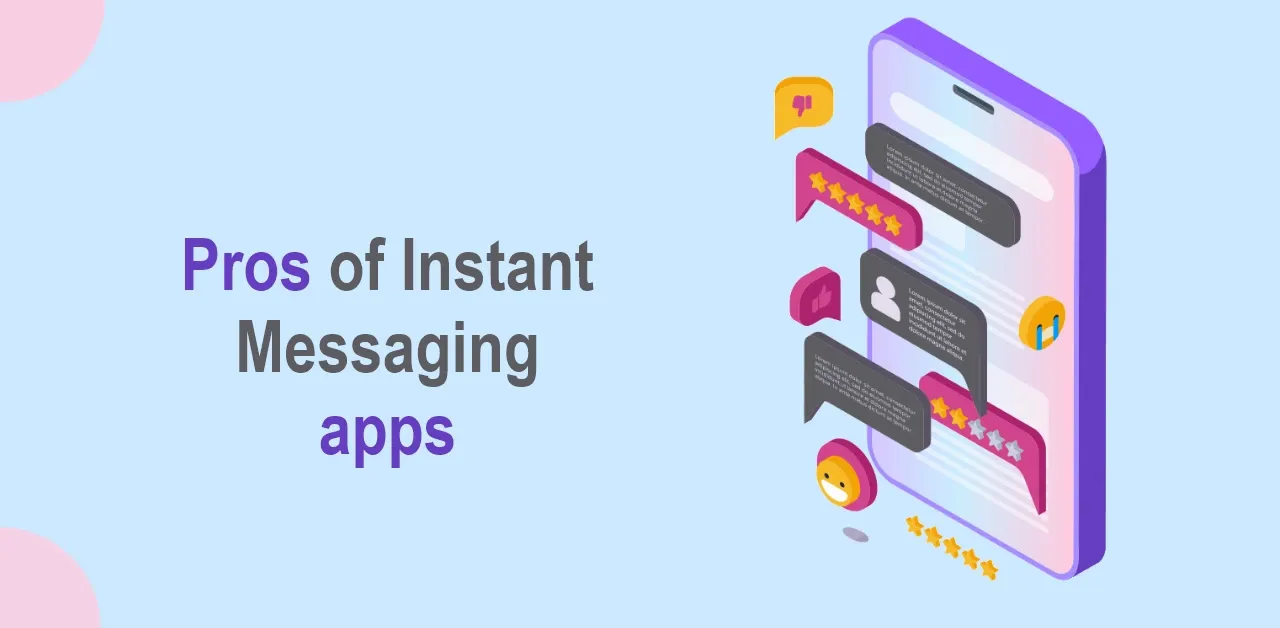 Given the widespread availability of wireless internet and cellular data plans, users are never far from their preferred messaging app. They're more than simply a way to send short messages to one another. You can use them to stay in touch with far-flung friends and coworkers and share everything from life updates to lighthearted gifs. Brands can benefit from using chat applications since they provide an excellent medium for having casual, real-time conversations with customers and providing reactive support. They have the potential to increase output in commercial settings. Stop wasting time with pointless gatherings and share the latest information via text. In addition to the excellent built-in messaging apps available on iOS and Android phones, a plethora of third-party software extends text messaging capabilities and allows you to communicate across different devices, including computers.
Underrated instant messaging apps
Here are some criminally underrated instant messaging apps for you to discover.
GroupMe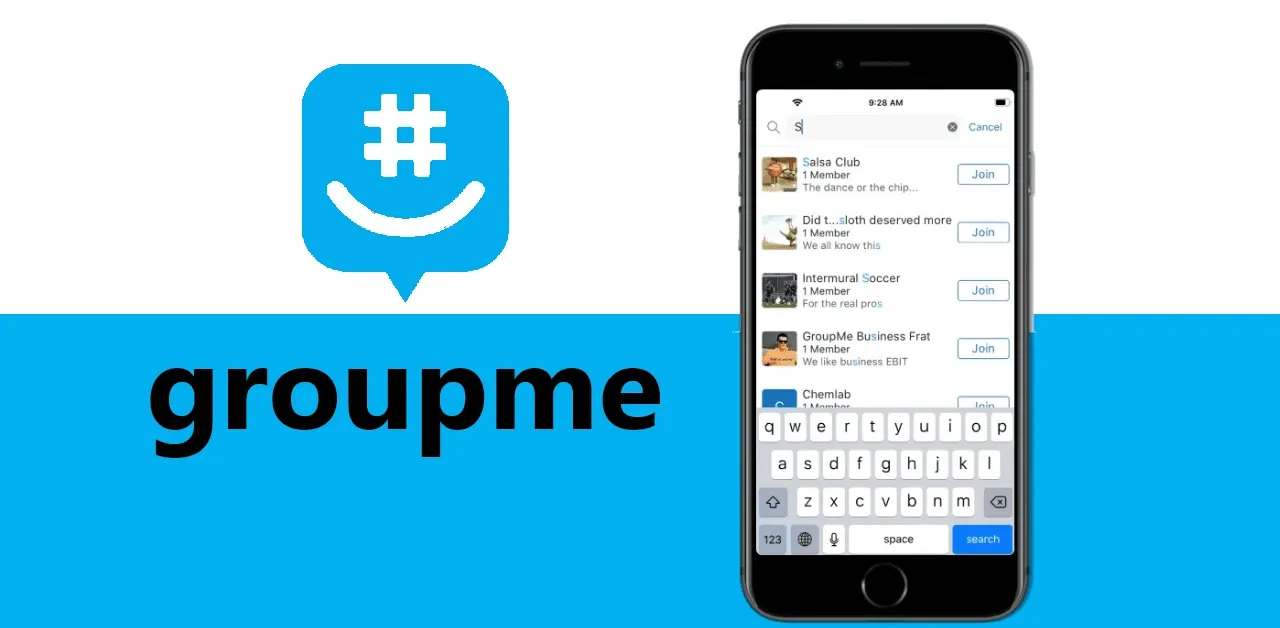 GroupMe could be a suitable fit if you're looking for a no-frills instant messaging program. Even those without cell phones can participate in a group conversation by sending and receiving SMS messages. In addition to standard text communications, you may easily attach gifs, stickers, and emoticons to your chats. It will archive photos you provide in the chat's gallery for easy retrieval. You may share a maximum file size of 50MB. It isn't ideal for sending a large file like a PowerPoint presentation to coworkers but is more than plenty for sharing cat photos.
Kik
Kik is an acceptable choice for advertising to young people. It claims it's core demographic consists primarily of young adults aged 13 to 24. Kik is a more feature-rich messaging service than Snapchat, despite both apps having the same demo. Chatbots allow users to play games in group conversations, receive news, and even get fashion advice. At the same time, colorful stickers and emoticons add some levity. Because its primary purpose is communication, it doesn't emphasize archiving messages or files. If you use your phone for work, you risk losing important data if it is ever lost or stolen.
WeChat
WeChat, a popular social media program in China, has many useful tools that make communicating with others simple. The ability to meet people nearby means that many merely use it as a texting app. Concerning security, a recent experiment conducted by researchers at the University of Toronto provides evidence that the Chinese government is monitoring international content and metadata to increase censorship within China. The United States government asked businesses in the country to stop using the app last year out of concern that employees might inadvertently reveal sensitive information. As a result, your U.S. clients and contacts may be hesitant to embrace the app fully.
Viber
Viber is a popular messaging app worldwide since it has been translated into 41 languages. Since its 2012 debut, its core features—free group chats, free video and audio calls, and the ability to make outbound calls to individuals who don't have the app—have stayed unchanged. Secret conversations, or messages that vanish after a certain time, are another option. However, Viber has several drawbacks regarding file sharing and communication in the office. Loss of data and time due to inability to back up to cloud storage services like Google Drive or Dropbox. While there is no cost to use this service, there may be advertisements. While this isn't a significant concern when using Viber for social purposes, it can disrupt your work and put off clients trying to contact your company.
Die with Me
Die With Me is one of the most interesting and unusual ideas I've seen in a chat app. Specifically in any mobile software. Die With Me's premise is that you'll never be alone when your phone's battery life decreases to 5% or below. After sending your emergency messages to anybody you like, you may open the app and see whether anyone else in the world is experiencing a similar battery crisis. And begin to communicate. To make the most of your time together, you'll need to skip the small talk and get down to business as soon as possible. Or you might switch gears and enjoy some laughs by discussing the pointlessness of existence after your screen goes dark and the philosophical questions that the unplugged world forces you to face. It is a fantastically entertaining idea, but it also requires some good fortune to realize it fully. Currently, there aren't too many people using the app. So you can't assume that you'll always be able to locate someone when your battery life is at its lowest.
How to get the best instant messaging app?
The factors in selecting the finest corporate messaging app vary from company to company. Here, we will try to summarize some of the critical ones.
You Should take the Budget Into Account
You could use a free messaging app with limited functionality or pay for a more robust app with additional capabilities. In any case, you'll need to be aware of the financial resources at your disposal.
Capabilities for consolidated messaging
Which methods of internal communication do most of your workers now use? Employing a unified communications provider that consolidates capabilities like video calls, texting, and project management into one app will help you get the most out of your communication spending. If you're already paying for numerous apps, switching to one can help you save money and increase productivity.
Ease of use
Whatever app you use, make sure it's straightforward for the folks using it daily. What's the average age of these people, and are they all digital natives who won't be thrown off by unfamiliar jargon and extraneous features?
Compatible with a wide range of hardware
Your entire staff may participate in the discussion from any location, thanks to the cross-platform compatibility of your software.
Transmission of Confidential Information
Businesses place a high value on safety measures. For obvious reasons, you wouldn't want your competitors to learn about your company's inner workings, and customers want to know that the brands they engage with are safe to use. It is crucial if you intend to communicate with customers via the messenger service.
Conclusion
You can replace meetings and enhance customer service with the help of messaging apps. You may benefit from useful features like chatbots and project scheduling resources if you pick the proper one. BotPenguin can bring you all in one benefit of an instant messaging app plus cool stuff like a unified inbox or the ability to live chat anytime.
Related Articles: WhatsApp vs Telegram vs Viber? Which one should you prefer to use?