A chatbot is an artificial intelligence computer program that conducts a conversation with people via text or audio. Businesses increasingly use chatbots to communicate and assist their customer with their product.
Nowadays, you will find a wind range of AI chatbot platforms available for helping brands develop a suitable chatbot to attract customers. AI chatbot platforms have numerous tools that customize your needs and goals into a desirable chatbot for your business.
Chatbot holds the capacity to guide customers through the marketing funnel. In turn, it helps keep people engaged and adds a distinguished personality to the company's brand. AI chatbots make a brand trustworthy.
According to G2, the global size of the AI conversational market will grow to $15.7 billion by 2024, with a compound annual growth of 30.2%.
You got it right! This post will discuss one such AI chatbot, the Imperson chatbot. Please continue reading to find out how it works.
What is Imperson?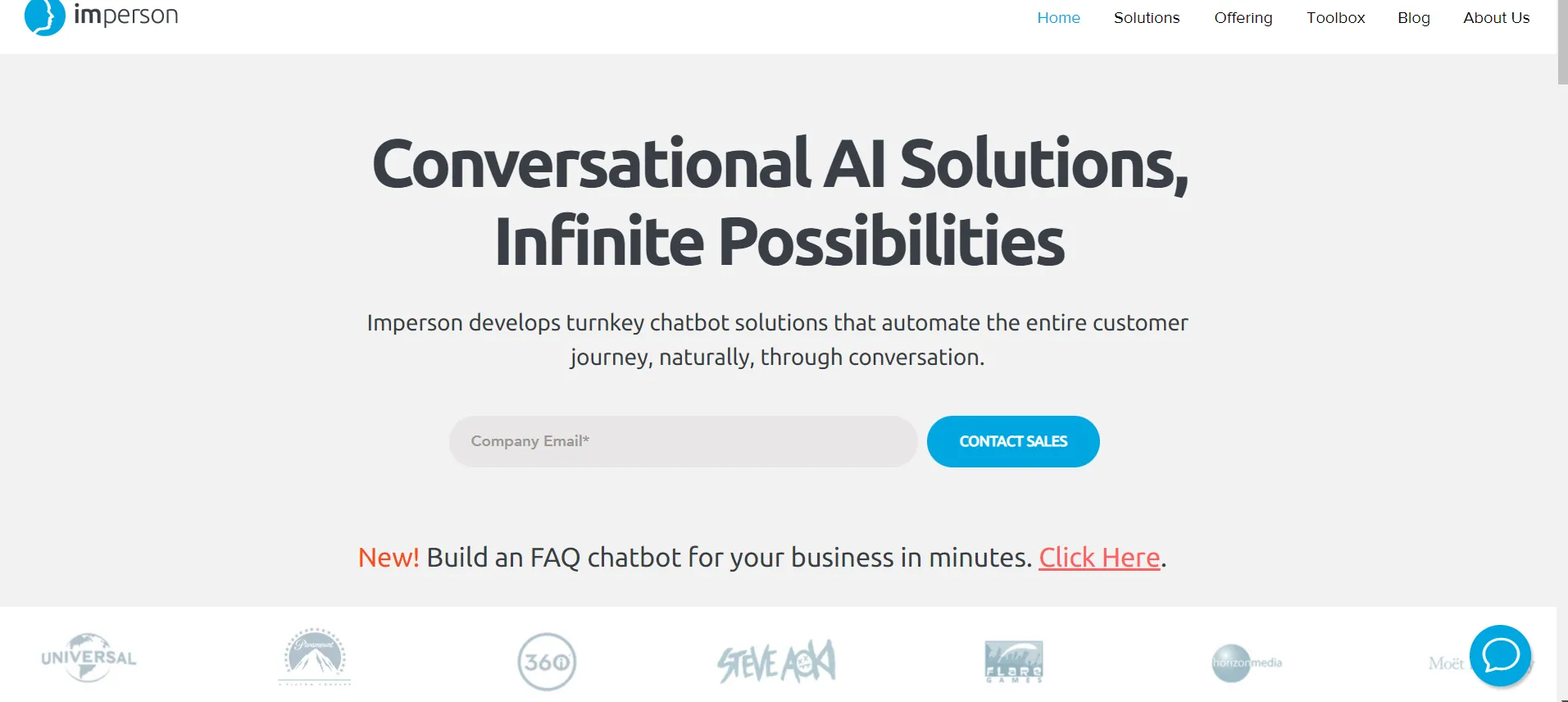 Imperson is a user-friendly AI chatbot platform that enables organizations to develop personalized AI chatbots. It helps respond to text and audio communications across all major social media and internet platforms. Its platform aids in the creation of chatbots that give clients intuitively and free-flowing conversation experiences.
It uses information like user profiles, support case history, prior purchases, customer goals, conversation history, and other considerations. The conversational engine intends to build customized conversational flows.
They also offer a dedicated customer success team to guide you through the ideation, first implementation, and operation phases.
Just like Imperson, BotPenguin also offers chatbot creation for social platforms, websites, wordpress:
Features of Imperson Chatbot
NLP Live chat
Natural Language Processing (NLP), a vital aspect of AI-based chatbots, aids in maintaining a smooth and free-flowing discussion with users. Customers may ask basic queries to AI chatbots for websites to acquire relevant information about products and services via live chat.
Obtain High-Quality Leads
Qualify visitors by conversing with them in natural language. Answer questions and share details about your company and products. Handle complicated product queries quickly and accurately in real-time.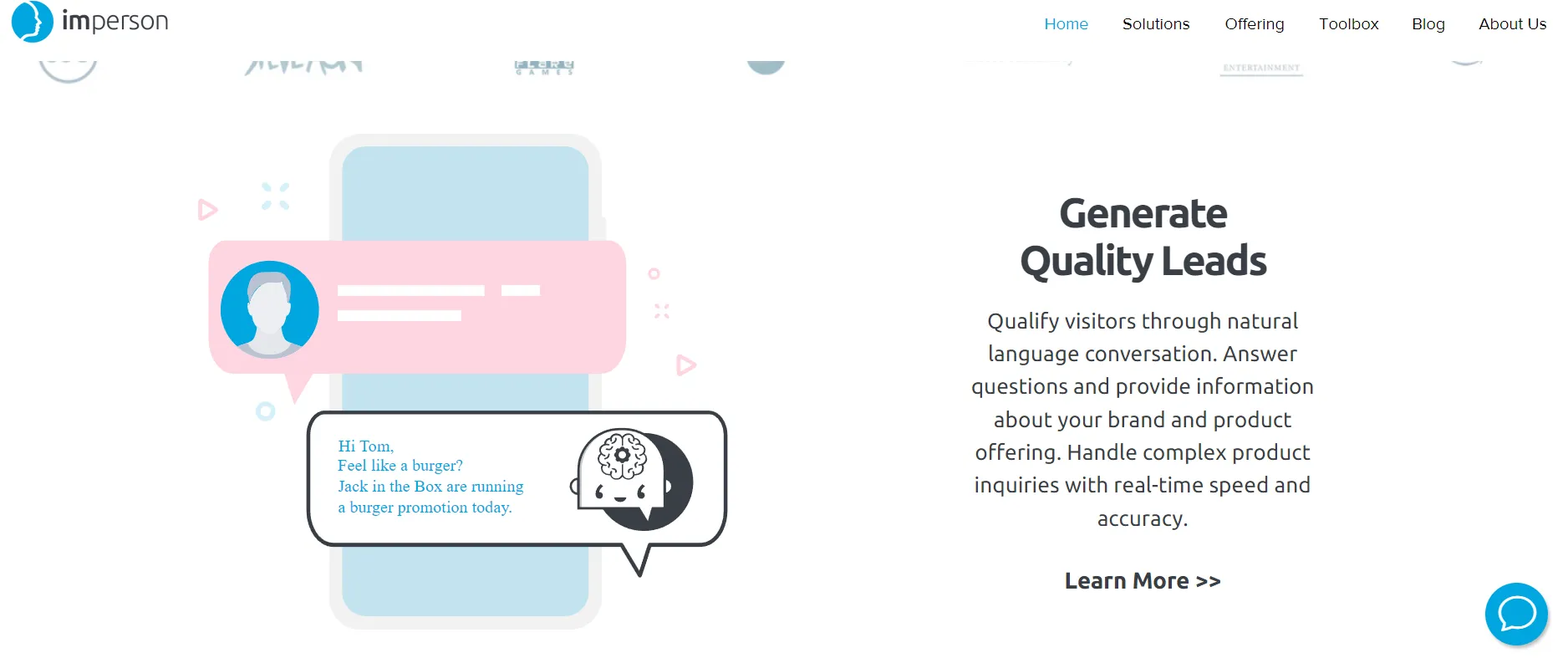 Always-on, All-the-Time
Answer inquiries and offer information to your visitors by conversing intelligently with them 24 hours a day, seven days a week. Enable a chatbot on your website, social media, and customer service channels to make your company always-on, responsive, and available.
Smart Qualification
Chatbots ask the right questions and send surveys to segment the audience and discover user requirements. They can help visitors solve problems or direct them to the appropriate resource, whether live assistance, sales, or marketing.
Every lead is vital
Collect contact information and integrate qualifying lead data directly into your CRM. By asking basic questions and finding appropriate audiences, chatbots qualify visitors.
Convert site visitors into paying customers
Turn every visitor into a buyer with a tailored conversation flow and proactive goal-seeking discussion. Make personalized offers and direct the conversation toward your sales objectives. Reduce churn by increasing conversion rates.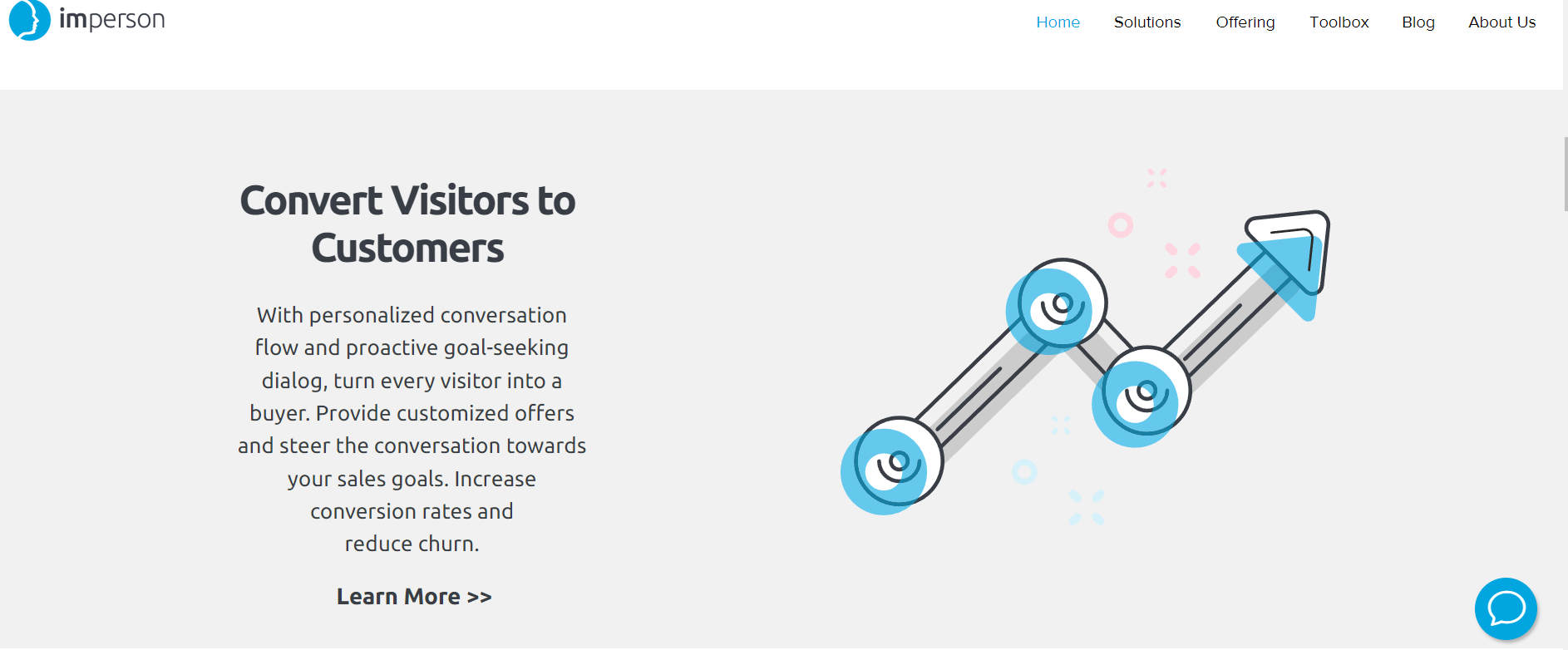 Shopping Assistant That Is Interactive
A chatbot is a user-friendly interface for sophisticated e-commerce functions. It recognizes complicated natural language inquiries and recommends things from the shop's inventory. Based on real-time inventory data from your operating systems, it provides alternatives and variants.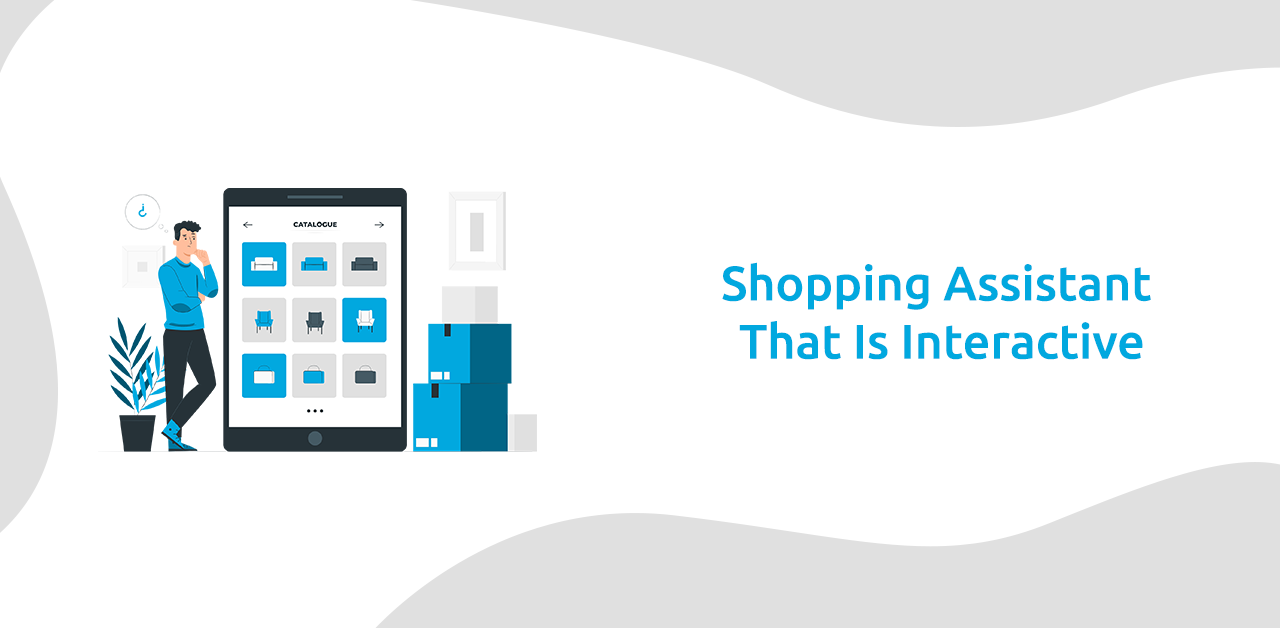 Your virtual salesman
You can increase transaction size and conversion rates. The chatbot promotes similar goods based on current and historical purchases. It offers promotions and discounts where appropriate by incorporating your sales objectives and policies into the conversation flow.
Being remembered is usually a positive thing
Increase the number of people who buy from you repeatedly and the number of sales you make. Your automated salesperson may recommend repeat and recurring purchases based on previous transactions. It expedites the repeat buying process by using intelligent defaults of earlier purchases (preferences, sizes, addresses, etc.).
Support Inquiries Can Be Automated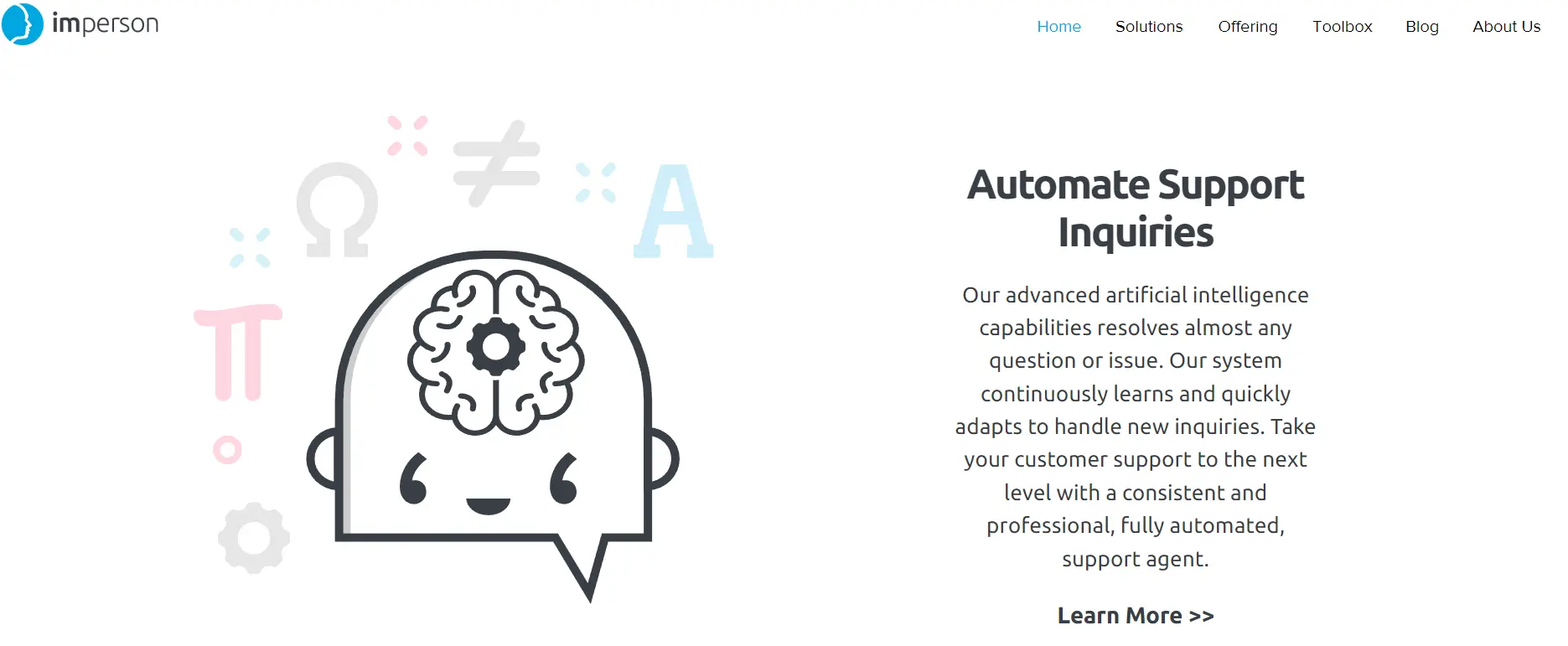 You can resolve almost every concern or issue using superior artificial intelligence skills. Our system is constantly learning and adapting to new requests. Take your customer service to the next level with a completely automated, consistent, and professional support representative.
Answers to Frequently Asked Questions
Chatbots can easily manage your whole FAQ and knowledgebase, providing correct responses to natural language inquiries. Your visitors can always get the most accurate answer with self-service knowledgebase updates.
Never put a consumer on hold
Allow your chatbot to respond to common questions, deflect issues, triage support requests, and provide real-time order status and shipment updates.
Keep your employees (less) busy
While your chatbot will take care of most of the work, complex situations requiring human intervention are quickly passed on to your support center if the need arises. Support is available for all central customer service systems.
Expand your horizons
Allow users to interact with your company through their chosen channels in new ways. On all leading social networking networks, texting, and your website, engage people with an always-on, mobile-first messaging experience.
Promotions and details about the event
Keep your audience updated with an engaging chatbot that gives event schedules and FAQs, ticket buying, and entire venue and location information.
Media Promotions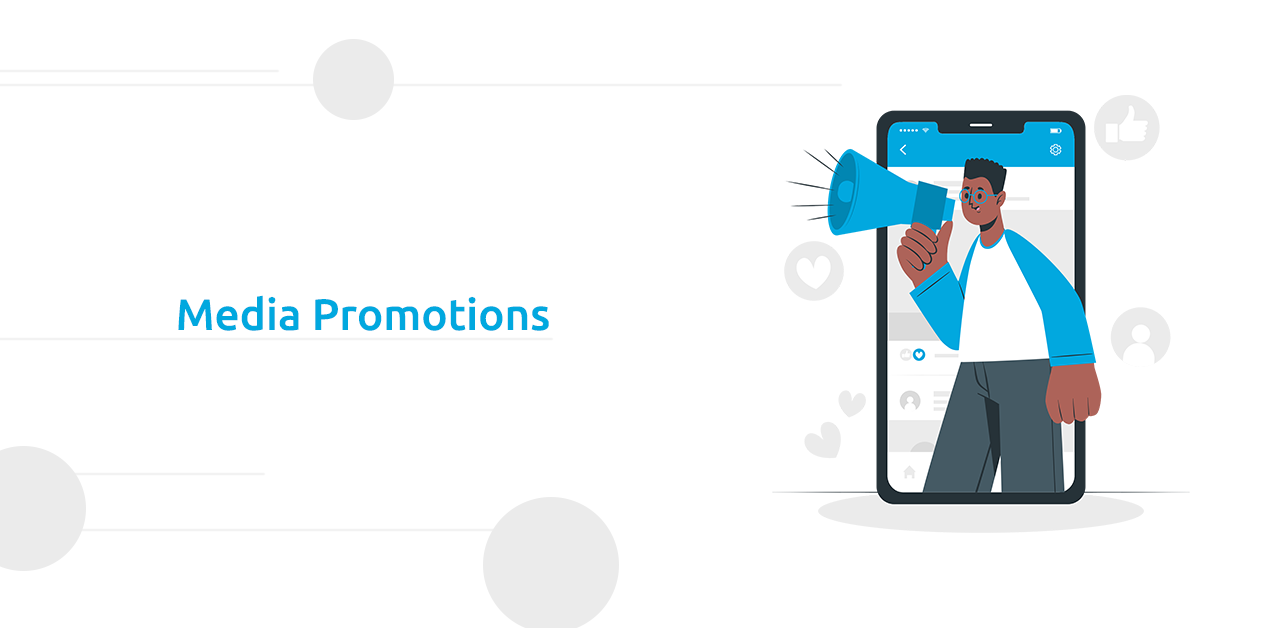 A chatbot may engage your audience in informative, playful, clever, and exciting ways to promote your campaigns and improve viewership. Whether it's a TV program, a movie release, a new album, or a game release. Throughout the campaign, you can use Imperson to give a gamified experience, encourage voting/polling, and enhance fan interaction.
Interactive storytelling
In an interactive storytelling experience through chat, audio, and video, bring your narrative to life with realistic conversational personas. Take your audience interaction to the next level by incorporating celebrity personas or creating new ones.
How does Imperson work?
Imperson specializes in character-based chatbots, such as the Miss Piggy Facebook Messenger chatbot created for The Muppets.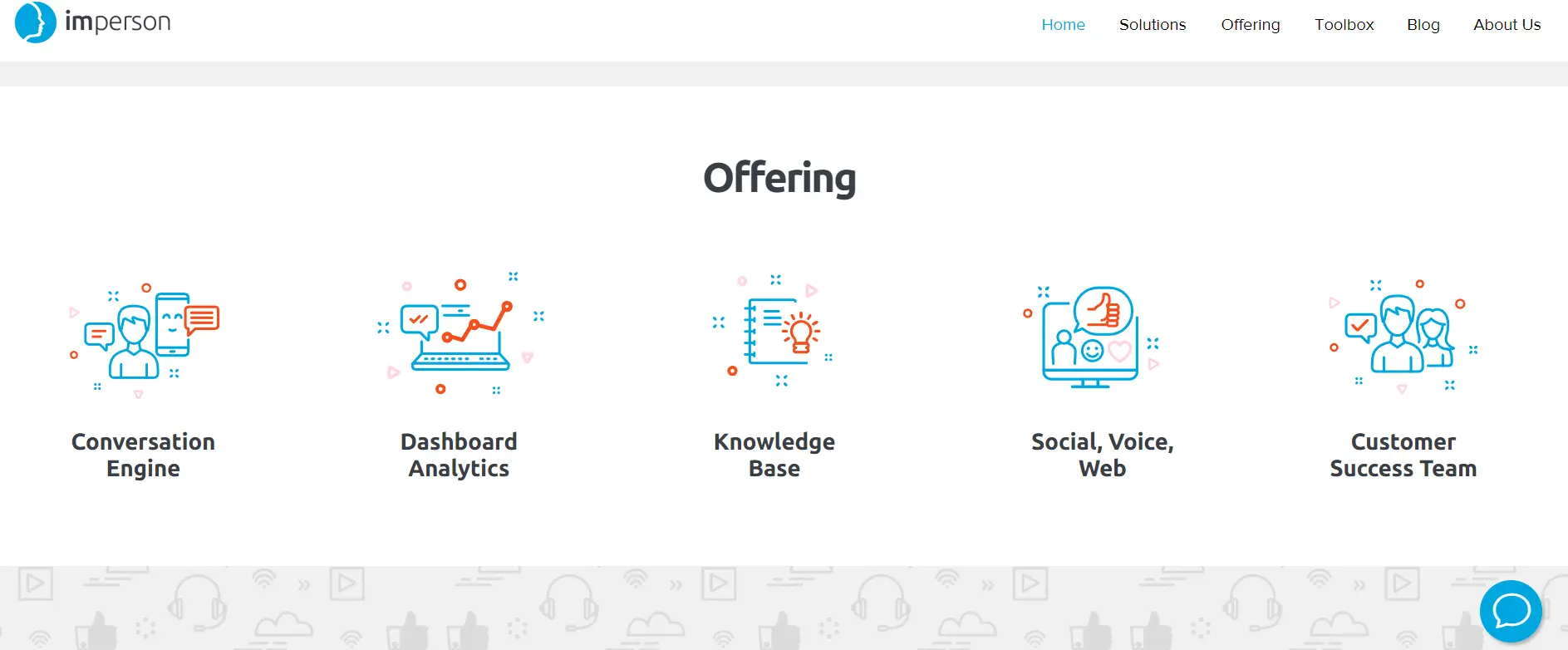 After some training but no coding, the Israel-based business offers a self-service corporate platform. It lets clients design, test, deploy, and evaluate their chat chats. This platform is compatible with Kik, Slack, Twitter, Amazon Echo, and Messenger. The business claimed it is working on voice and text chatbots for Skype.
According to Imperson CEO and co-founder Eyal Pfeifel, the platform is free for the company's customers. Still, there are fees for the actual chatbot implementation.
It uses the same technology that Imperson uses to construct chatbots internally, including a natural language processing (NLP) engine. It parses all incoming text and detects what the user is trying to say.
The engine then provides the most relevant pre-written replies, resulting in "contextually profound" dialogues, according to Imperson. Chatbots may ask the user where they reside or other information to help fill up their profile as part of a discussion.
According to reports, conversations with chatbots run an average of nine minutes, and a quarter of customers return to re-engage with the brand or character. Suppose the chat platform supports specific media formats. It can send images or videos from the chatbot engine as part of the discussion.
Conclusion
Imperson is an AI chatbot platform with conversational AI solutions. It develops chatbots that automate the entire customer journey through conversation via text or audio. Imperson chatbot platform offers full-service creative and implementation analysis.
It determines how leading the conversation depends on dialog context, NLP user intents, and past context. Imperson chatbots personalize the interactions making it easy to turn visitors into loyal customers. But like any tool, it has flaws too.
Sometimes AI conversations are not human-like level. It provides chatbots for Facebook Messenger, websites, Skype, and other media. Lastly, Imperson's wide range of integrations allows customers to engage through their favorite messaging platforms.
If you want an alternative with the pricing openly available, you don't need to look very far. Check out BotPenguin, here!
Get free templates to make your chatbots Today. Go ahead and Try BotPenguin:


Frequently Asked Questions(FAQs)
What does an Imperson Chatbot mean?
An Imperson chatbot is a conversational AI tool that can simulate human-like conversations and interactions. It is designed to understand natural language inputs from users and provide relevant responses based on the context of the conversation.
What advantages come with using an Imperson Chatbot?
Some benefits of using an Imperson chatbot include providing 24/7 customer support, automating repetitive tasks, improving response times, and providing a personalized experience for users.
What steps are required to integrate an Imperson Chatbot into a website or app?
An Imperson chatbot can be integrated into a website or mobile app by using a chatbot platform or API. The chatbot can be customized to fit the branding and user experience of the website or app.
How do Imperson Chatbots operate?
An Imperson chatbot works by using natural language processing (NLP) algorithms to understand user inputs. It then uses machine learning and artificial intelligence to provide responses based on the context of the conversation. The chatbot can also use data from previous conversations to improve its responses and interactions.
How much does it cost to develop an Imperson Chatbot?
The cost of developing an Imperson chatbot can vary depending on the complexity of the chatbot, the features required, and the platform used for development. It can range from a few thousand dollars to tens of thousands of dollars.
Can Imperson Chatbots be tailored for various languages and accents?
Yes, an Imperson chatbot can be customized to understand and respond in different languages and accents. This can be done by training the chatbot with language-specific data and using language detection algorithms.