Insurance is go-to for businesses and the general public alike. We see insurance advertisements for all kinds of things, from business risk management to vehicle and health insurance, insurance is everywhere, for everyone! Insurance also happens to be a complex process right from the start, which has room for a lot of errors. It's an unaffordable situation. So what happened next? Bingo! Insurance companies have started experimenting with AI technology to get rid of all possible human errors. According to Genpact, 87% of insurance brands invest over $5 million in AI-related technologies each year. The world of technology is growing rapidly. With the help of their research and development teams, big tech companies are trying to exploit technology in every way possible, hoping that one day they'll find the much-needed breakthrough in Artificial Intelligence that will change everyone's life. Funnily, and probably without their realization, they already are making a more significant difference than they think. Chatbots! People are just starting to know about them now, but they've been around for decades, being tinkered with and worked on by our engineers, but still a relatively recent discovery for insurance companies. It didn't take long for these Insurance companies to realize what chatbots are capable of, nor did it take long for chatbot companies to realize how they can solve a problem—giving rise to the Insurance chatbot.
Insurance Chatbot: What is it?
An insurance chatbot is an AI-driven virtual assistant solution designed to fulfill a company's and, more importantly, a customer's needs during their journey. It is that ideal product of two cool services which couldn't be complete without one another. Insurance chatbots are very similar to insurance agents. They help by asking specific questions to customers about their requirements, recommending personalized plans, processing claims, helping them choose between two different methods by understanding the customer, and even selling insurance to them. In an industry where customer lifetime value is high, using insurance chatbots can benefit the customers and all parties involved. These chatbots don't have to get paid. They can work without the support or involvement of any human as long as they're programmed to do so. Insurance chatbots aren't merely an alternative to an insurance agent. They can be used alongside agents or by agents for simpler tasks like engaging with customers or answering basic queries.
Insurance Chatbot: must-have features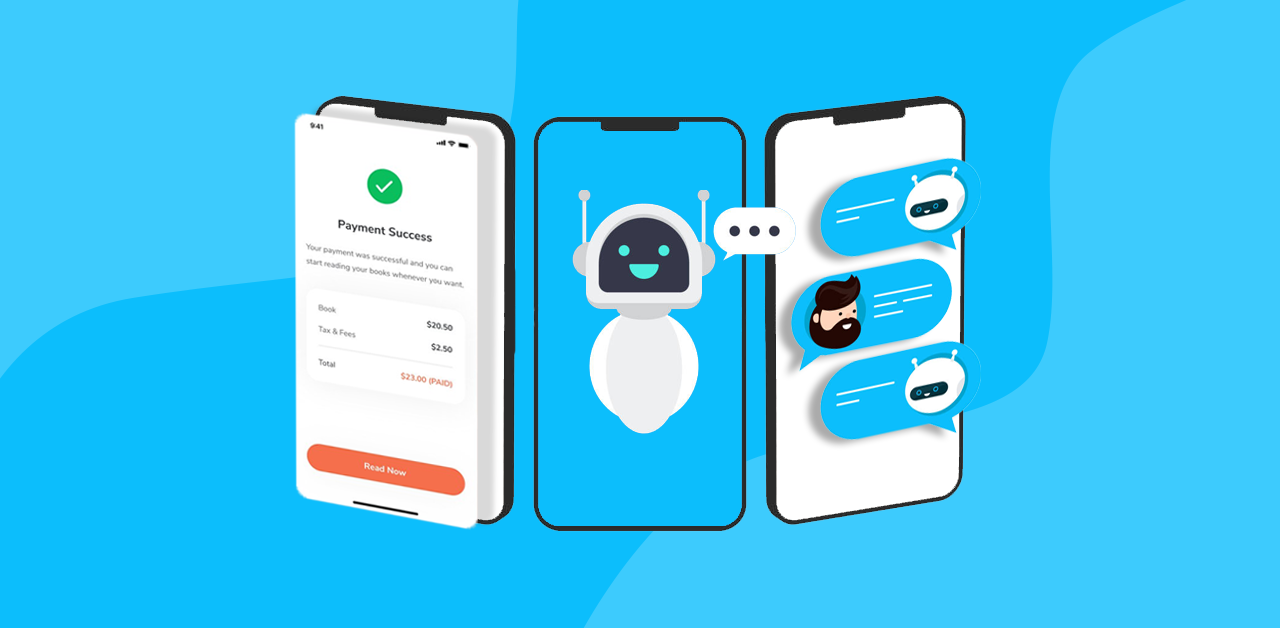 The AI- Virtual agent will come in all shapes and sizes, some smarter than others while some offer superior features and so on; before considering implementing a chatbot, it's important to understand what it offers. Most chatbots can make it to level 3, which are highly conversational and aware of different contexts, understand user preferences, store and use previously held conversations to simplify the user experience. Insurance chatbots generally offer the following features:
Conversational
To replicate human behaviour the best, a chatbot should mimic humans' greatest achievement- Communication. In other words, the less the customer can differentiate between the agent and chatbot, the better. A chatbot that cannot process simple queries of customers may end up disappointing them and give a wrong impression of the company.
Transactional
The chatbot has answered queries effortlessly, but now the customer wants to make a transaction and if the chatbot fails here, consider all effort so far to go down the drain. A great virtual assistant must be able to integrate perfectly with robotic process automation (RPA). Not all chatbots in the market offer the same technology, which makes it even more important you know your chatbot and choose the one that can integrate with external and internal systems alike.
Multi-channel and Omnichannel
An insurance chatbot that is multichannel will be able to integrate with multiple channels of communication with customers depending on their preference. Be it through a call, texts on social media platforms, or websites, a multi-channel chatbot faces no issues integrating with your customers' preferences. Customers are more demanding than ever, thanks to a plethora of choices available. Being with the customers right from the queries to policy purchase, payment processing to claims if need be, is important. It is a feature that separates a great chatbot from a good one.
Reliability
The features of an Insurance chatbot go beyond its technological usage; other factors must also be looked into. The reliability of the chatbot, for instance. Is the chatbot prone to making mistakes in transactions or interpretation? An AI chatbot is supposed to be reliable, so making sure the insurance chatbot deployed can handle complex data is a must.
Security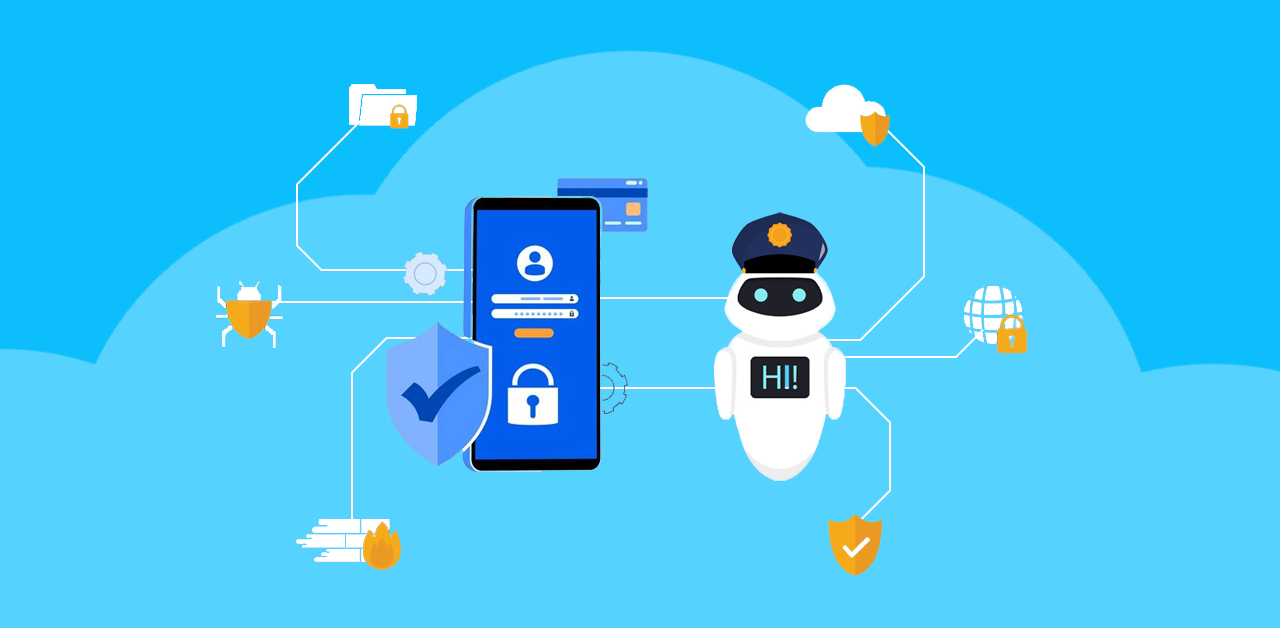 Customer trust and security are a necessity; Insurance companies should assure customers and balance their desires with that of the company. According to Accenture, 40% of insurance customers think that data protection is crucial where the trustability of insurance companies is concerned. Insurance companies comply with data protection and security policies by taking the customers' consent before sharing any personal pieces of information, complying with GDPR (General Data Protection Regulation). Chatbots ease this process by assuring the customers that their data is safe and erasable if need be.
Insurance Chatbot: Benefits For Consumers
What's a company's biggest asset? A chatbot? wrong; it's the customer. Customers have more access to information than ever before thanks to the internet and free availability of information. Policy shopping is easier, options are abundant, and competitors are trying to outdo each other. To cater to the customer's needs, insurance companies have started deploying chatbots for seamless and easy interaction. What more does a chatbot have to offer to customers?
Insurance Chatbot: Simplification of the claims process
Easy or no paperwork at all. Whether or not visiting the office to fill out details is entirely up to the customer. All at the convenience of their home.
Insurance work is looked at as a tedious process by almost everyone. Insurance chatbots make sure that they save the customer as much time and effort as possible. Settlement of claims requires multiple people, agents, providers, inspectors all at once while also requiring the customer to constantly follow up with unavailable employees.
Insurance Chatbot: 24x7 support
AI-chatbots continue to be Insurance chatbots capable of giving round-the-clock support to inquirers, policyholders, and agents. Something not previously possible. Not only that, considering the nature of the insurance industry, one that's filled with clauses, questions, and arguments, no one else but a bot is built to answer these questions. Chatbots can handle multiple customers simultaneously. A human agent simply isn't capable of doing the same.
Help in finding the right policy
With the huge chunk of data stored inside a chatbot, they can personalize and come up with the best options from the available policies for the customers. A policy that's tailor-made for customer needs, something even a highly educated and experienced agent would have a tough time figuring out.
Insurance Chatbot: Benefits For Corporations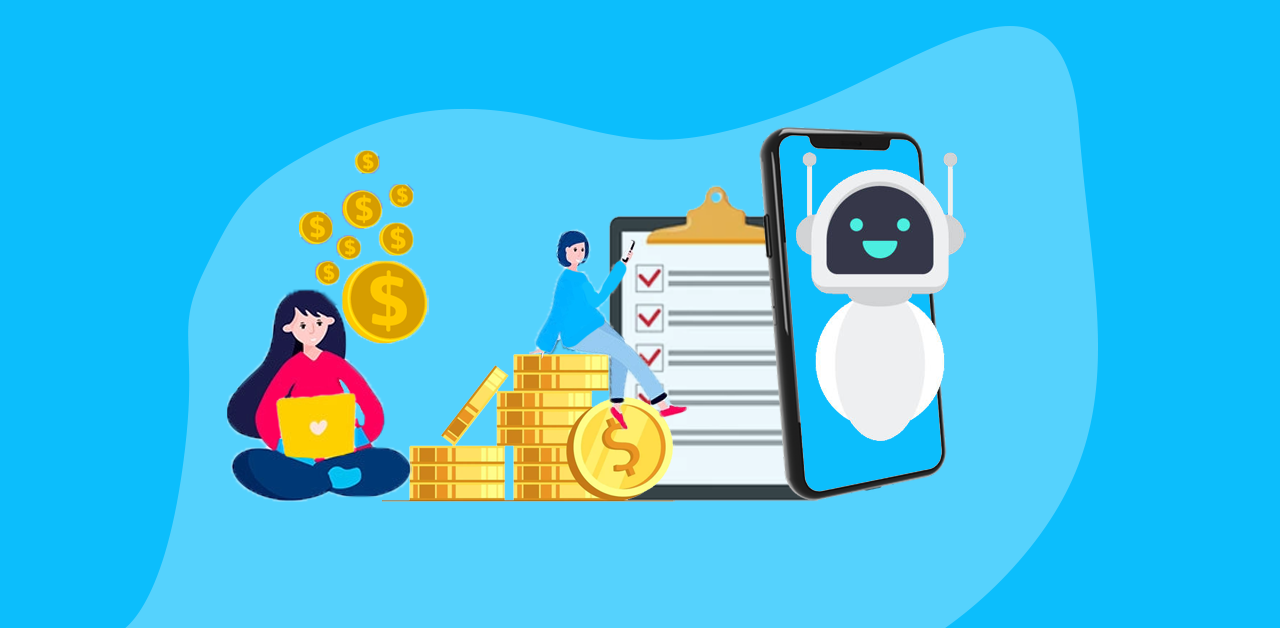 Reduced pressure and more team productivity
Companies can get the best levels of productivity out of their agents as simple queries are easily handled by insurance chatbots. Most of the questions asked by customers also happen to be repetitive which chatbots are built to handle. The result is lesser overall spending and more resources to spend in other departments that are neglected.
Targeted support
Chatbots are adaptable, learning more as they go. This allows them to know their customers and develop personas. Chatbots are even capable of sending out emails or promotions to certain customers they have shortlisted based on these personas or categories they belong to adding more relevance. This prevents customers from treating your mail as spam.
Reduced cost and increased sales
Chatbots have increased sales by approx. 67%, according to business leaders. Training and wages can cost a huge amount of money to companies, especially when the job requires agents to constantly be on call with a customer. This not only requires more support team members to complete the task but also takes away the productivity levels of the employees.
Competitive edge with customer engagement
When everything else considered is the same between competitors, what gives one of them the edge is better customer engagement. Companies can always stay connected with customers through chatbots, giving them updates, news, and even customized promotions, which can be just as decisive as any other factor. BotPenguin is an AI-powered chatbot platform that helps you do exactly that!
Generate leads
When customers fill in their details on a website or app, chatbots not only come up with personalized plans but also save this data in the customer relationship management ( CRM) software. This will give the insurance companies a complete background of the customer and make changes to fit the customers' requirements.
Agent assistance
Chatbots can be the link between a customer and an agent when needed to be. Chatbots though very useful might not be able to answer all the queries of a customer. In that case, customers do have an option of speaking to an agent. Agents aren't required to go through every query this way, saving more of their energy on other tedious tasks.
Fraud detection
Capable of flagging claims of fraud, chatbots can review claims using fraud detection algorithms. Fraud claims have caused a loss of 10-15% for insurers across all lines of business. The use of chatbots can prevent or at least reduce unnoticed odd transactions.
Challenges faced by Insurance chatbots
A lot of people have come out to point out the risk associated with privacy when it comes to chatbots in general, calling it a "security problem." Let's face it; no one likes being watched 24x7. While we are social beings, we are also discreet and like our personal space from time to time. Unfortunately, the data stored on chatbots can be accessed and even breached and isn't completely viable. Bigger concerns are of people who are imagining futuristic scenarios related to chatbots as we move closer to the metaverse. Following are some of the challenges insurance bots face.
A chatbot simply isn't a person
An obvious statement, sure. But think about it for a second, no matter how hard a chatbot might try to replicate human behavior, at the end of the day, it still is a chatbot. A fair number of people shun chatbots, not only for security reasons but simply because…it doesn't feel right. People feel as though a chatbot's lack of emotions makes it hard to relate with.
Maintenance requirement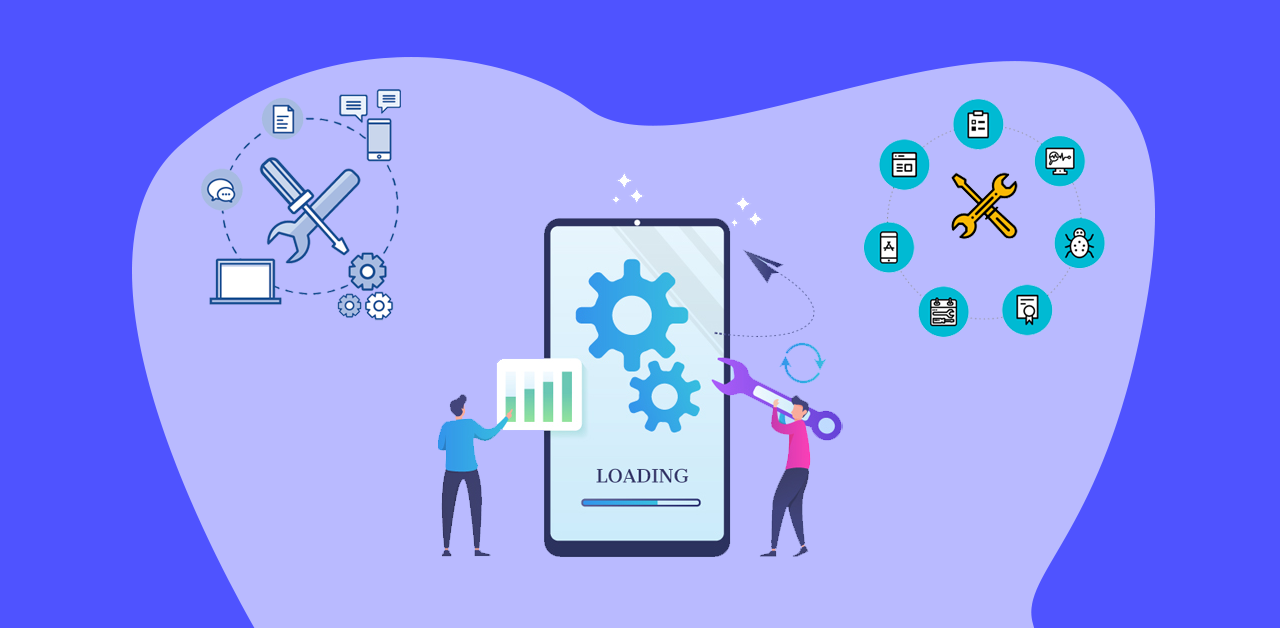 While the general assumption is that a chatbot is easy to use and can be operable 24x7 throughout the year, it does come with a catch. Chatbots will require maintenance and tinkering now and then. While chatbots are capable of adapting and integrating, most of the time, human intervention is necessary.
Discrimination and opportunistic pricing
Being under the radar of an Insurance bot may be risky in another way, and that is discrimination based on the personality or preferences of the customer. Newer policies include denying cover due to certain genetic dispositions based on DNA. Another risk of being profiled by Insurance chatbots is the ability of it to separate people based on demographics, and others of other factors, allowing insurance companies to misuse the data, so they're always in the benefit.
Possible solutions to challenges
A chatbot may not be a person, but it certainly is capable of getting a face, a name, and a personality that can help customers feel far more comfortable. Chatbots are still a fairly new entry in the industry, and maybe that could justify why people still vary from it. A few years down the line, people might get accustomed to them.
A chatbot requires maintenance to adjust to new changes just like machines do. In fact, even humans need to undergo training before they can pick up a new task. Not all chatbots require IT support to tinker with them; some are very easy to use and optimize according to personal preferences.
According to a study by Statista, 44% of customers are comfortable making insurance claims using a chatbot, and 43% of customers are comfortable using them to buy insurance policies. That's an increase since all the previous years; if the stats say something, it's that people are only growing to get more comfortable and trusting of Insurance chatbots. While the risk of security breach exists, newer policies and laws will certainly arise with the situation.
Insurance Chatbot: Conclusion
In this day and age, all sectors of the economy have undergone major changes thanks to AI technology. Insurance chatbots are no different. The future may look uncertain, but if current trends tell us anything, it's that chatbots are here to stay. If integrated well, chatbots will not only ease up the process for customers but also help you engage better with them. It will also lessen the burden on the insurance agents and increase their productivity. The right Insurance chatbot can take a company to new heights. They contribute by increasing the efficiency of the organization and also building better customer relationships. Chatbots fulfill the two major needs of customers which couldn't be fulfilled earlier-
24x7 availability
Better engagement
Thereby opening the doors to a new era of service and technology. The future of chatbots in insurance looks promising and will continue to grow. The same can be said about all sectors in which chatbots have entered. Check Out BotPenguin Related Article: How restaurant chatbot can boost your business growth? Find out!