Streamlabs is a suite of programs released in 2014 for use in real-time broadcasting to websites like Twitch, YouTube, and Facebook Gaming. Their flagship product, Streamlabs OBS, updates the Open Broadcaster Software with a modern UI and fresh content. Streamers can now swiftly switch between several stream layouts using the layout editor, and they may selectively record to activate or disable sources.
Streamlabs offers widgets you can use in conjunction with their software and their partners. These "Monetize" and "Engage" widgets allow users to accept monetary contributions from their audience and track and analyze metrics such as the number of subscribers, followers, likes, and views.
Streamlabs OBS and all other Streamlabs services are available at no cost on both macOS and Windows. In addition, Streamlabs Prime is a paid add-on service that gives users access to a wider variety of templates and advanced capabilities like merchandising and cross-platform streaming.
Spotify's Advertisements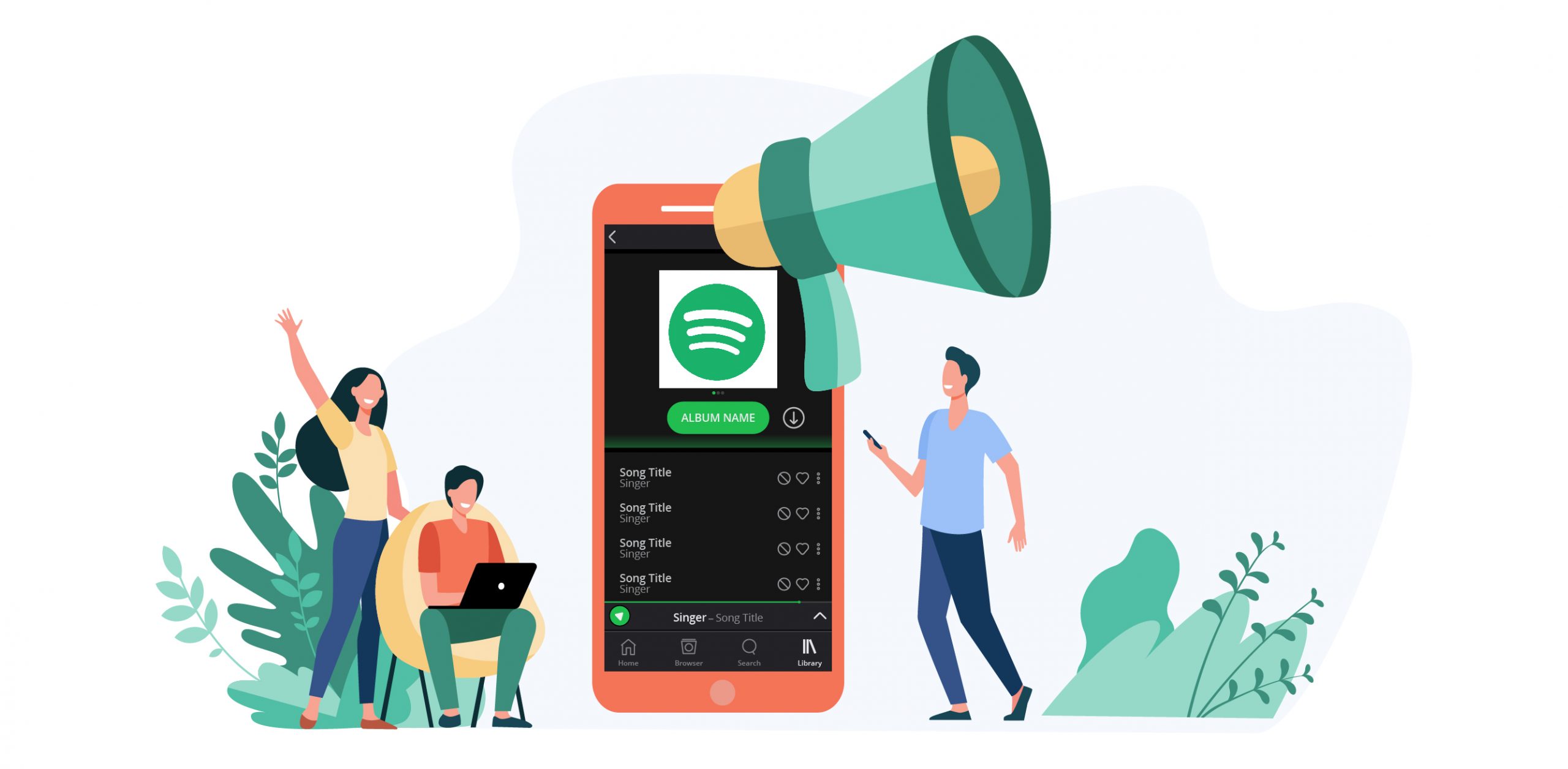 As a digital music streaming service, Spotify allows users to listen to songs online. Thanks to its extensive online music and podcast library, you may listen to any of the content of your choice whenever you want. You can use it without fear of getting in trouble because it's legitimate.
You can find millions of songs covering anything from mainstream pop to soundtracks for films and classical music here. It provides internet radio stations and customized playlists. It uses a sophisticated algorithm to make music recommendations based on your past listening habits.
It's no different with podcasts; there's a wide variety of topics to choose from, from true crime to tech talks, that everyone can enjoy. The firm has invested significantly in podcast content with the acquisition of Gimlet Media and Parcast. For example, it spent over $100 million on a multi-year exclusive arrangement with the Joe Rogan Experience.
The best part is that Spotify doesn't cost a dime to use. The service has a paid "Premium" tier, but a free "Basic" tier is also available with ads.
What's the deal with Spotify? Does it cost anything?
Spotify is available at no cost in its most basic, ad-supported form. However, there are a few limitations to using it despite having access to a limitless library of music and podcasts.
Ads that play every few minutes are the most annoying. If you're listening to these at a party, they might ruin the atmosphere. The audio quality is slightly inferior at 160kbit/s, and you can only skip songs a few times.
Is it worth it to pay for Spotify Premium?
In addition to removing those annoying adverts, a Spotify Premium subscription also unlocks several other features. Consider these arguments in favor of Spotify Premium.
There won't be any banners or audio adverts anywhere you go.
Spotify Premium's increase in bit rate from 160kbit/s to 320kbit/s may be worthwhile for audiophiles.
In a roundabout way, Spotify Premium users can save tracks for offline listening by downloading them to their computers. However, you will no longer have access to them if your subscription is canceled.
The mobile app allows for infinite skipping and does not automatically shuffle songs. You can use six skips per hour on the free version of Spotify; however, all playlists are mixed, and individual pieces can be added to scrambled playlists. Only mobile apps are affected, yet it is still annoying. However, with Spotify Premium, you can skip songs at will.
Can you tell me how much money I need to pay for Spotify Premium?
Spotify Premium costs $9.99 a month in the United States, €9.99 in Europe, and £9.99 in the United Kingdom. The ad-supported version of Spotify is always free.
Choosing the Spotify Premium Family plan is the only way to save money compared to paying for it monthly or annually. Six family members sharing a home can each get their Premium subscription for just $15.99 per month. A Spotify Duo subscription for two people costs just $12.99 per month. Discounts of up to half price are available for college students.
Monthly fees for an individual are $9. Music can be streamed or downloaded to listen to later without interruptions or advertisements, and there's also on-demand playback and access for a single user.
Price of $12.99 per month for a duo. Access for two people in the same home, no ads, offline playback, and ad-free music.
The monthly cost for a family is $15.99. Spotify Family Premium allows up to six people in one household to listen to music without interruption from ads and play any song, anytime, without an internet connection (a separate app just for kids)
$4.99 per month for students. Access for one person, with no ads, offline playback, and on-demand viewing (including Showtime) included.
What can a playlist do for a stream?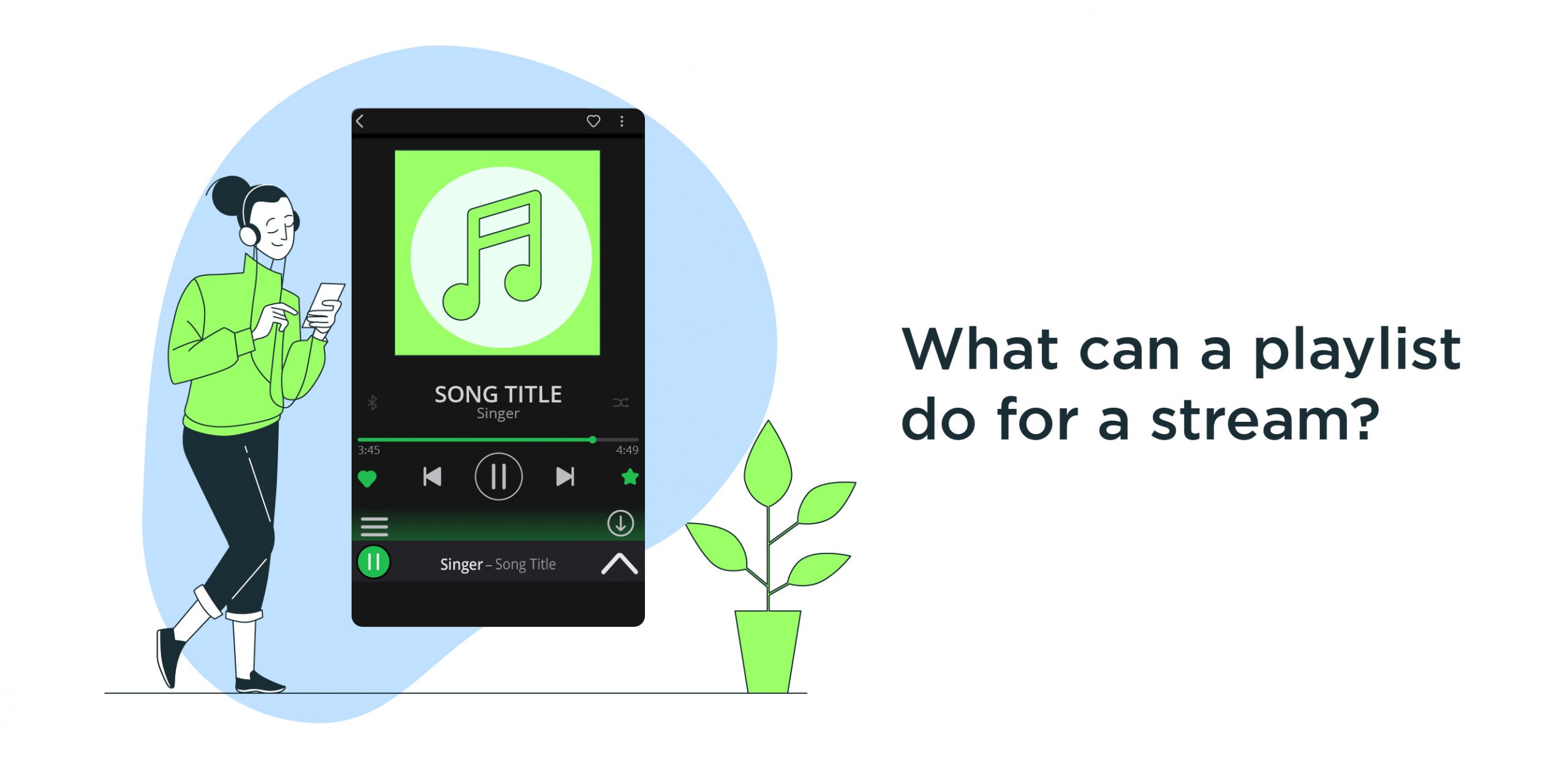 Including music in a stream can significantly improve the listening experience. It's something to listen to while you wait for your water to boil or catch up on your chat messages. Additionally, music has the potential to set the mood for the information presented in your stream. Your musical taste is an integral part of your brand. How does someone's LoFi stream compare to an EDM one?
While you think about it, I'll walk you through the basic steps of using Spotify in StreamLabs.
The Spotify app is the simplest way to stream music from Spotify in Streamlabs.
How To Easily Add Spotify Playlists to your Streamlabs
Step 1
Launch the Spotify app, then launch Streamlabs OBS. Once it's open, tap on the + button to add a new source to your scene.
Step 2
Select Window Capture under Standard in the new window and name your source.
Step 3
Under the window, select Spotify Free or Premium and hit Done.
Step 4
Right-click on the Spotify window capture, and select Transform and Stretch to Screen.
Step 5. To make Spotify take up more space on your screen, hold Alt and click the app's window. You can then resize it however you want.
Does Twitch Support Playing Spotify?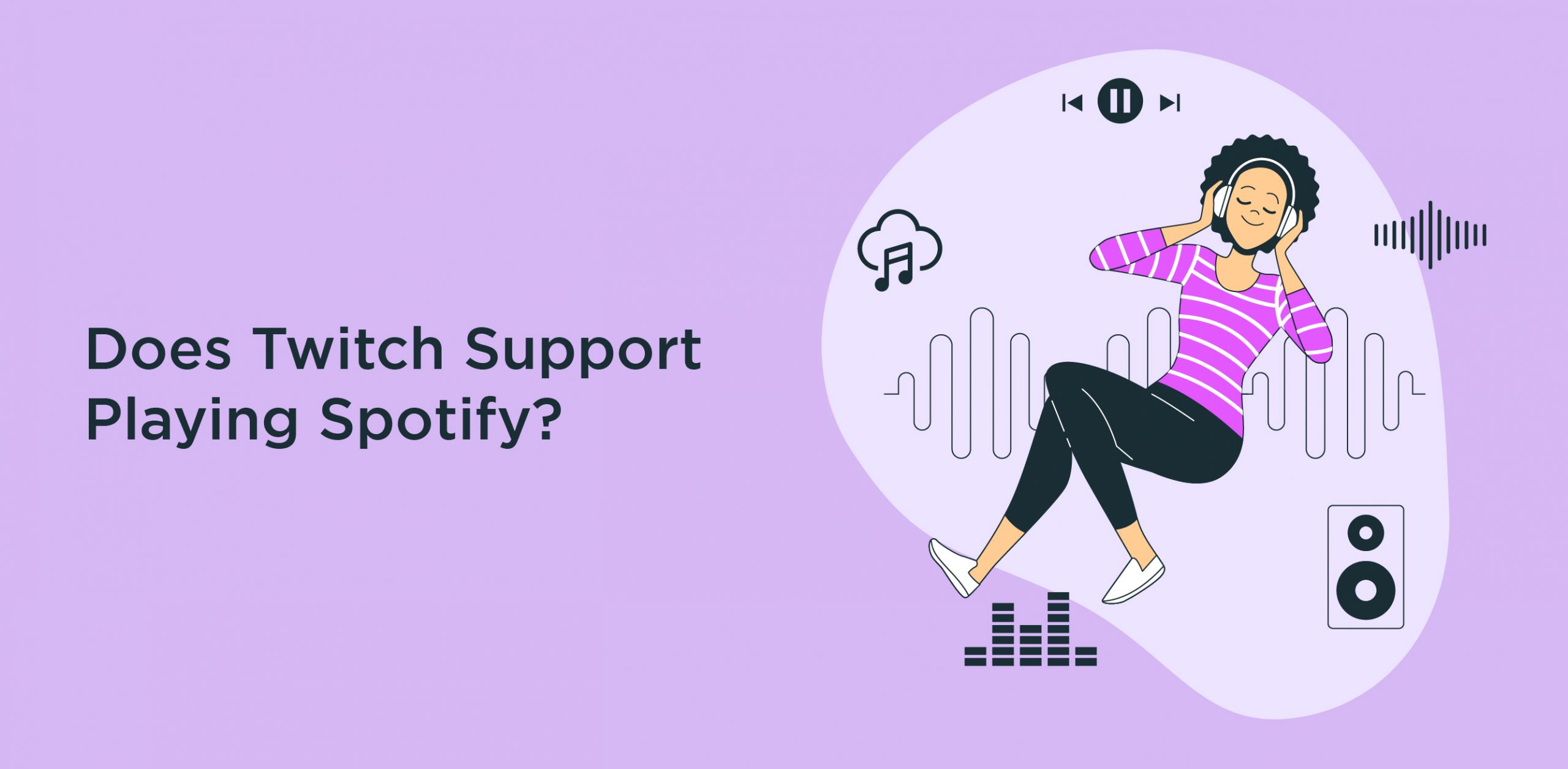 Having over 50 million songs available, Spotify's catalog is very impressive. To what extent, though, can you play? Adding music to your show can add energy, but to avoid DMCA strikes on Twitch, it's best to look into licensing options for your music.
The repercussions of a DMCA strike are serious. The current DMCA policy on Twitch is similar to the three-strike rule in baseball.
Remember that while you may have heard of streamers that play their favorite hit songs throughout their streams, this is risky behavior that can get you banned. You put a lot of effort into your stream, so it makes sense that you want to keep it in good condition.
Fortunately, Spotify has a variety of streaming-friendly playlists curated by users that provide music that you may play without worrying about royalties.
OWN3D has a Spotify playlist that you can access via their website. You can utilize these over 200 LoFi and Synthwave tunes without worrying about paying royalties or losing any of your audience.
The company's hardworking developers have released three new, royalty-free Gamecaster Spotify playlists. Hip-hop, lo-fi, and electronic dance music are just a few available styles.
This is the official Bass Rebels streaming playlist, and here you can find a link to each song's licensing information.
StreamBeats provides a free downloaded sync/use license and has recently announced a new wave of upcoming tracks to ensure you can legally broadcast their music on Twitch.
StreamBeats is managed by stream doctor Harris Heller and complies with Twitch's ToS.
Spotify Add-Ons for Twitch
Whenever viewers like a streamer's musical selections, they frequently ask, "What song is this?"
Conversational participation is fantastic, but constantly fielding that question can wear you down. Even better, there are useful tools available as Twitch Extensions.
Installing Spotify's Recently Played Add-On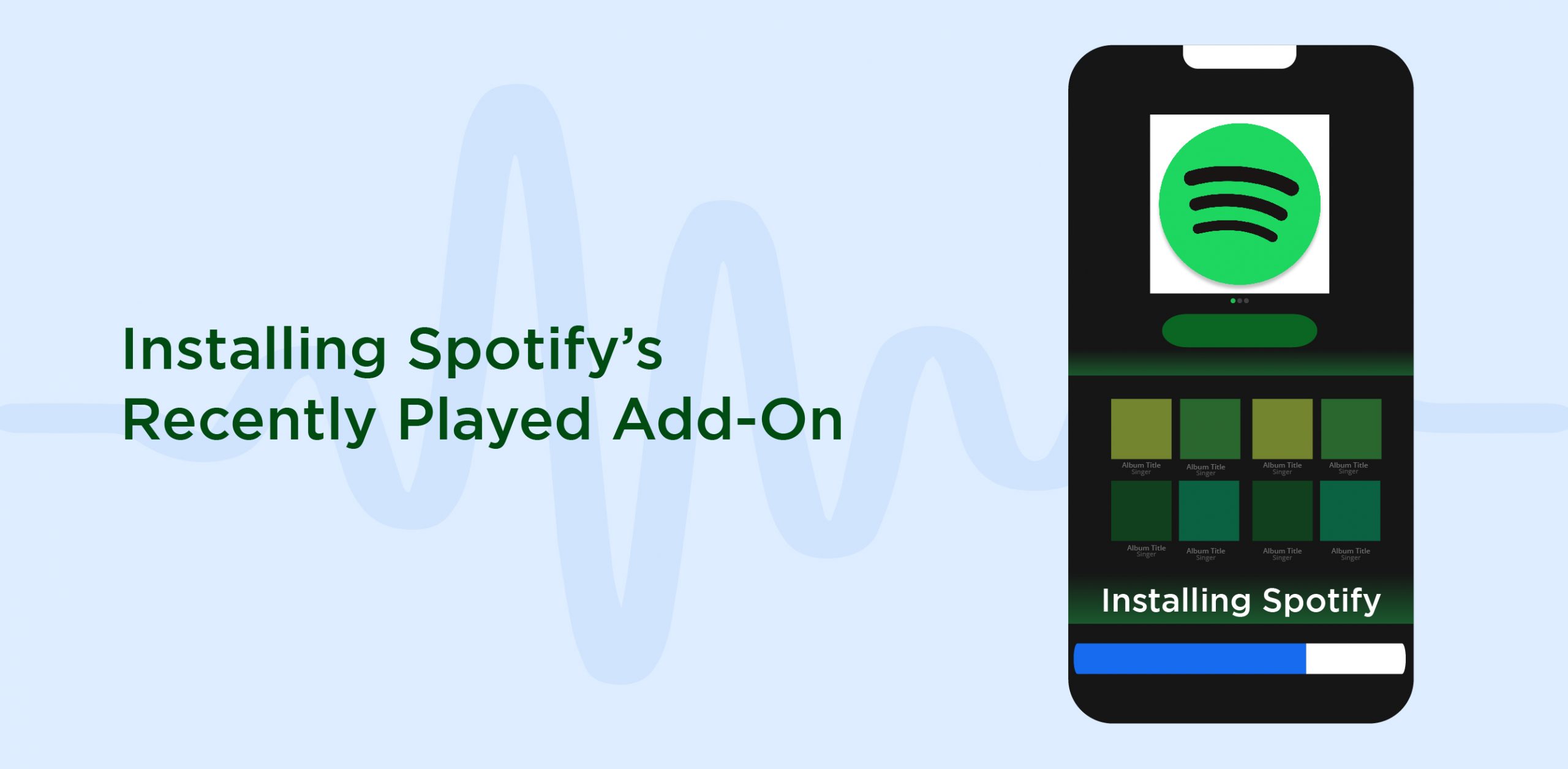 Follow the link labeled Extensions on the left side of the Creator Dashboard.
Enter "Spotify Recently Played" into the search bar, and then click the Install button next to the Spotify Recently Played extension that appears. The button's text needs to be altered to "Installed."
Click on the text to learn more about the Spotify Recently Played Extension. A configuration link appears in the upper right corner; select it.
Once the modal window displays, click the green Connect button inside.
Click the Agree button after reading the authorization terms and conditions. You will be asked to enter your Spotify credentials if you aren't already logged in.
To make a new playlist, select add a playlist and then click Create New Playlist in the next modal window. It's also possible to import an already-created playlist. It will put all the music you stream here as you play them.
Give your new playlist a name (it can be anything), and hit Create to add it.
Use the sidebar link to return to the Extensions page, then select the My Extensions tab.
Locate the Spotify Recently Played extension, then select it and click the Activate pull-down to assign it to a panel of your choosing.
Done! When you stream music, a new section will appear on your About page, loaded with a list of the songs from this playlist.
Conclusion
We can all agree that streaming music is the best. It can get your viewers amped up, set the mood for some relaxed Just Chatting, and send a message to potential new viewers about the kind of streamer you are. And it's not much easier than using Spotify to listen to music while you stream since you get the whole world rocking those awesome top charts that we all love.