Customer Service is at the helm of every successful business today. Whether you run a start-up, a well-established company, or an influencer, it is necessary to show your users and audience that they matter. According to a 2020 survey by Statista, 40% of customers stated they discontinued doing business with a company due to poor customer service. Hence customer service software (like Help scout) could be an advantage or a disadvantage depending on how well you have the company's customer service set up. However, with modern technological developments, customer service has evolved into a highly demanding task. According to Microsoft, 90% of consumers expect an online portal for customer service. Service agents are now more in-demand online rather than offline. No wonder 90% of people expect that you have a customer service team set up online no matter how good your offline customer service team is. Help Desk solutions like Help Scout help you do just that with the help of comprehensive tools and products. Helping you engage, manage, and monitor your viewers.
What's the difference between online and offline customer service?
In simple terms? Offline customer service is where your customer comes to meet you, probably at your store or quarters, initiating a phone call. Online customer service is when you meet your customers and prospects when and where they demand it (social media, your website, an app). Notice the change in dynamics? Online customer service is customer-centric. Let's elaborate. With the rise of digital markets, consumer needs have grown due to many options available today on the internet. However, online customer service couldn't keep up with the functions of offline customer service. Offline service provided customers immediate response, as there was direct personal interaction. In contrast, online services showed an average response time of 42 hours. A resolution was required, giving rise to Help Desk companies.
Help Scout: Brief History of Help Desk software
Help Desk software solutions became widely used in the 2000s with the rise of social media platforms from 2008 onwards, resulting in a new, unique way of engagement and interaction between companies and customers. Customers are now using Facebook and Twitter to provide feedback on products and services. Customer support agents work in tandem by quickly responding to their inquiries or questions. Companies that provide help desk software started cropping up as part of Customer relationship management (CRM). They started providing live chat tools, website communities, and customer relationship management platforms, majorly solving business and customer problems.
What is Help Scout?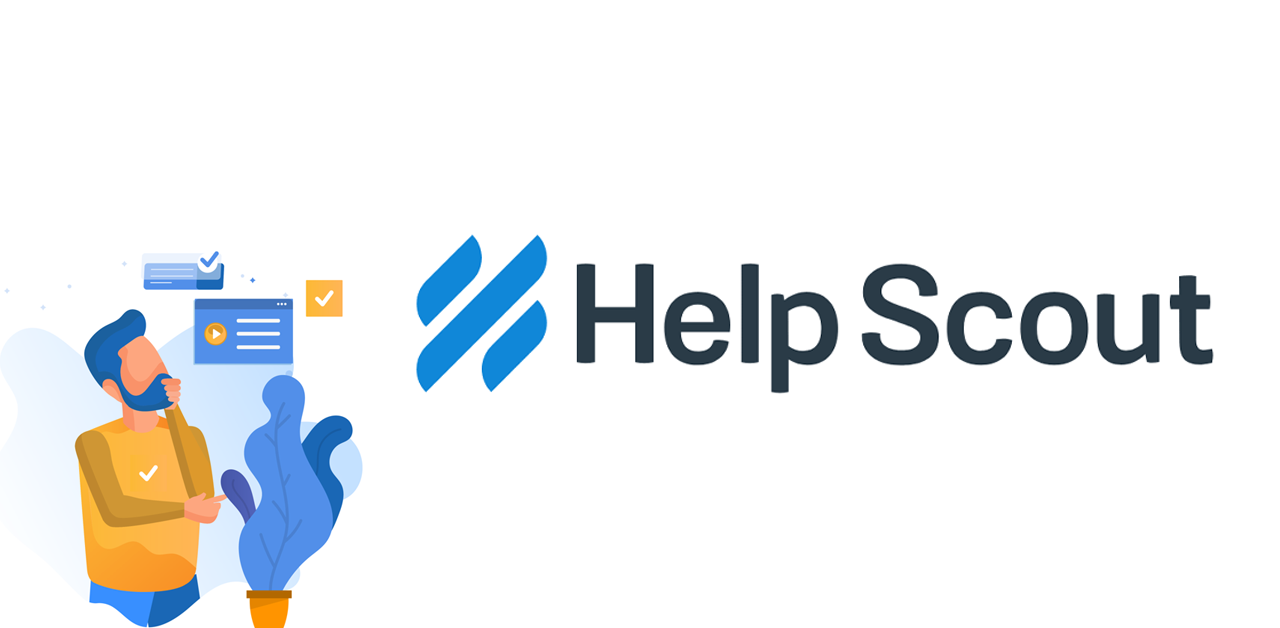 Help Scout is a global remote company and help desk software provider, created in 2011 and run by a web design consultancy called Brightwurks. It aims to justify the age-old mantra' customers are king' by turning its customers into brand ambassadors. Help Scout provides:
An email-based customer service platform.
Knowledge base tools.
Embedded widgets for search/contacts for its customers.
Help Scout's main product is a web-based SaaS help desk. Moreover, it also provides other useful products alongside its Help desk solution.
What are the Help Scout Products?
Help Scout: Help Desk
The Help Desk is Help Scout's most prominent and earliest product. It allows a company's customers to contact them through email, phone, web, chat, and social media with queries and issues. The software creates a ticket for each issue and associates them with a customer's history if applicable. These tickets can be assigned automatically or manually, depending on the rules set by the administrators. Administrators working on tickets can easily collaborate with other team members for help using the Help Desk software. They can also create workflows and allocate different responsibilities to agents. The Help Desk analytics helps you track customer satisfaction KPIs and collect emails for engagement.
Help Scout: Docs
In addition to its help desk platform, Help Scout launched a Docs feature in 2013. Docs is a self-servicing knowledge base for customers wanting to find answers to support questions. It integrates with Help Scout seamlessly so you can write and manage your support documentation in one platform. There is no limit to the number of articles you can add to a Docs site. While the feature is self-service, customers can't publish new content themselves. Only users of Help Scout who have access to a Help Scout account can create and manage Docs content.
Help Scout: Beacon
Beacon is a widget that can be embedded and provide users on a website with quick access to Docs and serve as a contact form. Beacon suggests relevant help content, offers live chat, and gives customers easy access to their support history without leaving the website they're on. Beacon can help by recommending articles based on the page customers view, so they don't even have to search elsewhere. Tickets can be quickly escalated to a human agent when customers can't find an answer.
Help Scout: Mobile
Help Scout launched its mobile app in 2016. The app can collaborate with team members and customers on the go. Some of its features include:
Reply to customers and add a copy to keep others in the loop
Email Help Scout support team just in case you run into any trouble
View all Help Scout Mailboxes with a few taps
Assign conversations to team members
Search through complete conversation history
Change conversation status
How does Help Scout work?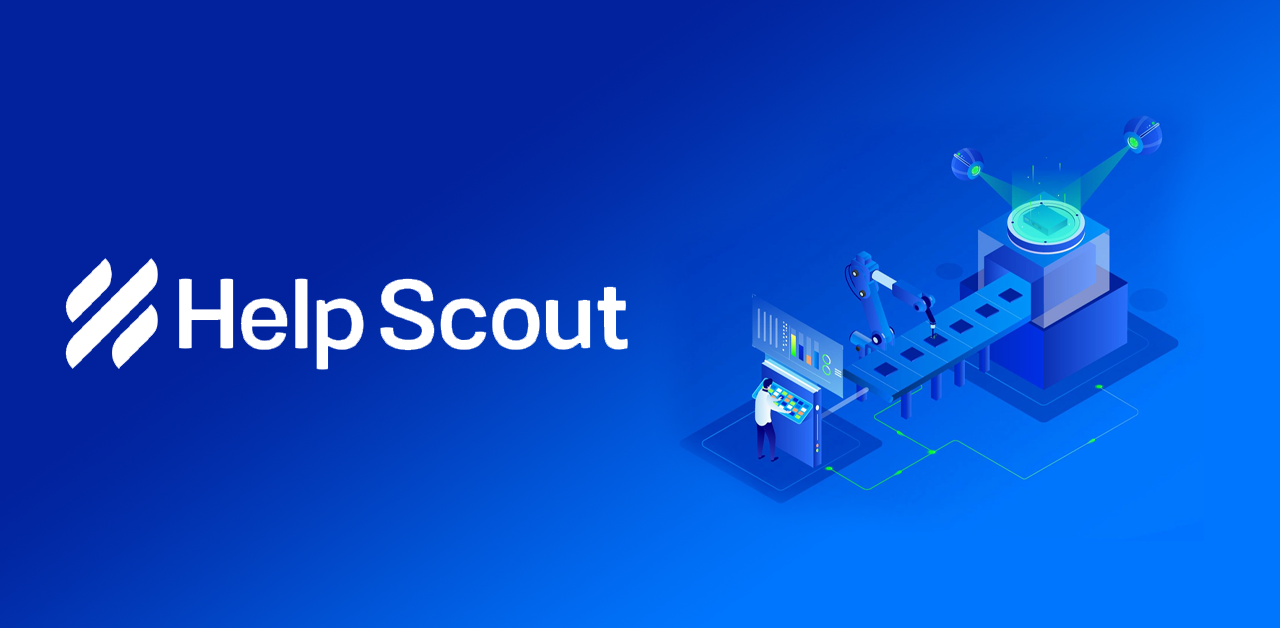 The usual life cycle of a help desk ticket starts when an issue comes a user's way and ends when the ticket is closed by an agent. Here's how Help Scout manages its systems.
A user registers a problem or request through a communication channel- email, live chat, or phone for your product/service. The user can also raise this ticket on the company's knowledge base, contact us page, or help center.
The message will move to the Help Scout mailbox, and your support agent gets notified of a new ticket. If integrated, they receive a 'New Ticket Notification' via email or SMS or on a CRM platform. The Agents can also let customers know that a new ticket will help solve their query.
Next, based on the rules set, the created ticket can be manually picked by an agent or automatically assigned based on availability or expertise. Once posted, other agents can see the status.
Now, the agent interacts with the user or other agents to resolve the issues. An agent can take a wide choice of measures to tackle the problem. The agent can reply to the ticket, use the Help Scout beacon to attach files and images, or leave notes for other team members. If an issue is more complex, the agent can break the ticket into more minor tickets and assign them to other departments.
The agent resolves the issue and shares it with the user, marking the ticket as 'closed.'
Agents share an automated email for feedback with the customer. The email could be a survey or a rating based on your preference.
Depending on the nature of the ticket, the issue and solution is posted on the Help Scout Docs (knowledge base page) for users to access. It can further be used as a reference or for training purposes.
The difference between Help scout and other online customer service providers
Online conversion rate can improve by roughly 8% when you include personalized consumer experiences (Trust Pilot). Help Scout emphasizes its personalized live chat features and delivers by letting you interact with customers on any channel they prefer in every paid plan. Most providers don't offer this feature in their basic plans. Other online support providers like Zendesk are great. They come loaded with features, but they charge double the price that Help Scout does for the same plans. Most of the additional features offered aren't of much use to most businesses. Above 80% of customers with over ten users stick with Help Scout for four or more years thanks to its user interface, all-in-one solution, and ability to scale with a business by solving support challenges at every growing business.
How can Help scout benefit a business?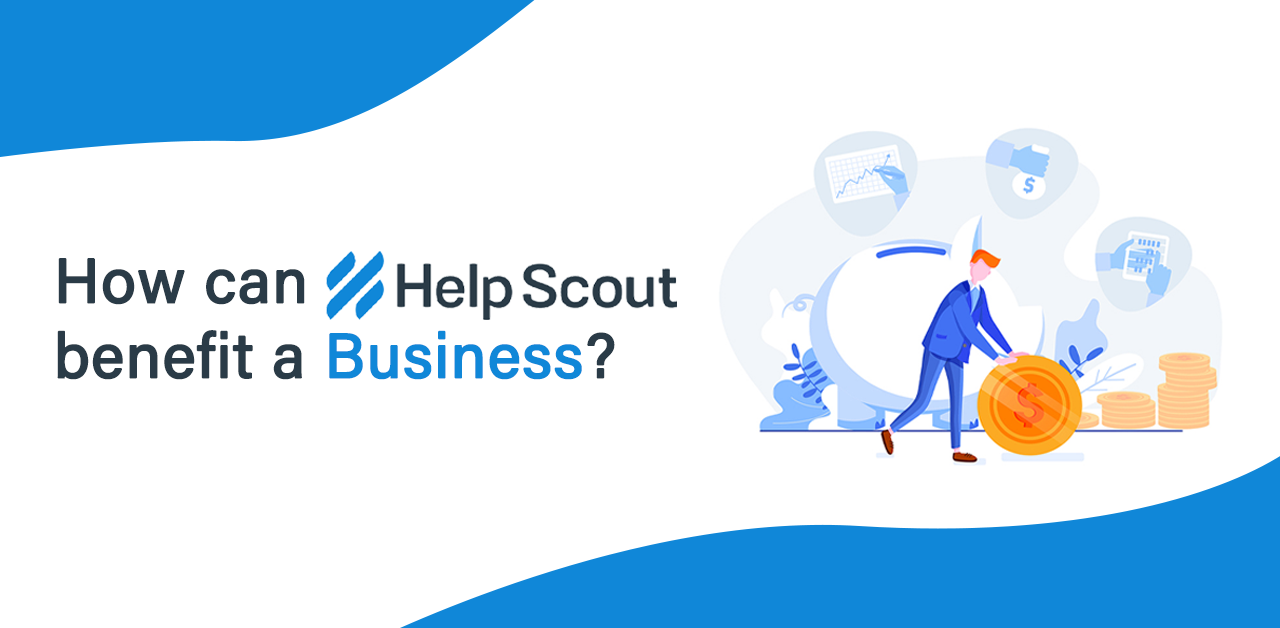 Help Scout: One-stop Communication
Think of Help Scout as a one-stop solution for all customer support needs. From complaints to queries to FAQs, Help Scout empowers your customer support team to handle it all from one place without any hassle.
Help Scout: Monitoring and Tracking
You can efficiently and effectively track and monitor the status of complaints or service requests raised by your customers using the help desk solution. It gives you perspective on the complete problem resolution cycle, starting from the time of opening a ticket to closing it.
Help Scout: Improve customer engagement and relationship
58% of American consumers will switch companies because of poor customer service (Microsoft). By helping you provide superior customer support and assistance, Help Scout helps your business earn quality customer satisfaction. Furthermore, you can maintain healthy and profitable relationships with existing and new customers.
Help Scout: Better ROI
By linking customer support goals to business goals, a business goes from making customers happier to showing the value created in their lives. In general, great help desk software plays a big part in connecting the lines between customer interactions and making money. Whether by increasing the capacity of the customer support team, improving customer loyalty, or mining valuable data, help desks can deliver a massive return on investment.
Faster Problem Resolution
An advanced help desk management solution like Help Scout can simplify various tedious and time-consuming day-to-day processes. Your customer support team can save crucial time and effort and use it to perform other essential tasks in the long run.
Quality Improvement
More data history on customers can improve the quality of assistance and support provided to them. With all the tools and features of Help Scout, you can ensure that your customers get complete and accurate service with all their troubles and questions in focus.
Build your Brand Image and Reputation
A happy and loyal customer will never forget to recommend your brand to others. They will always ensure others about your top-quality customer support, which is the key to earning customer satisfaction. You build a strong brand image and a good reputation in the competitive market.
Some FAQs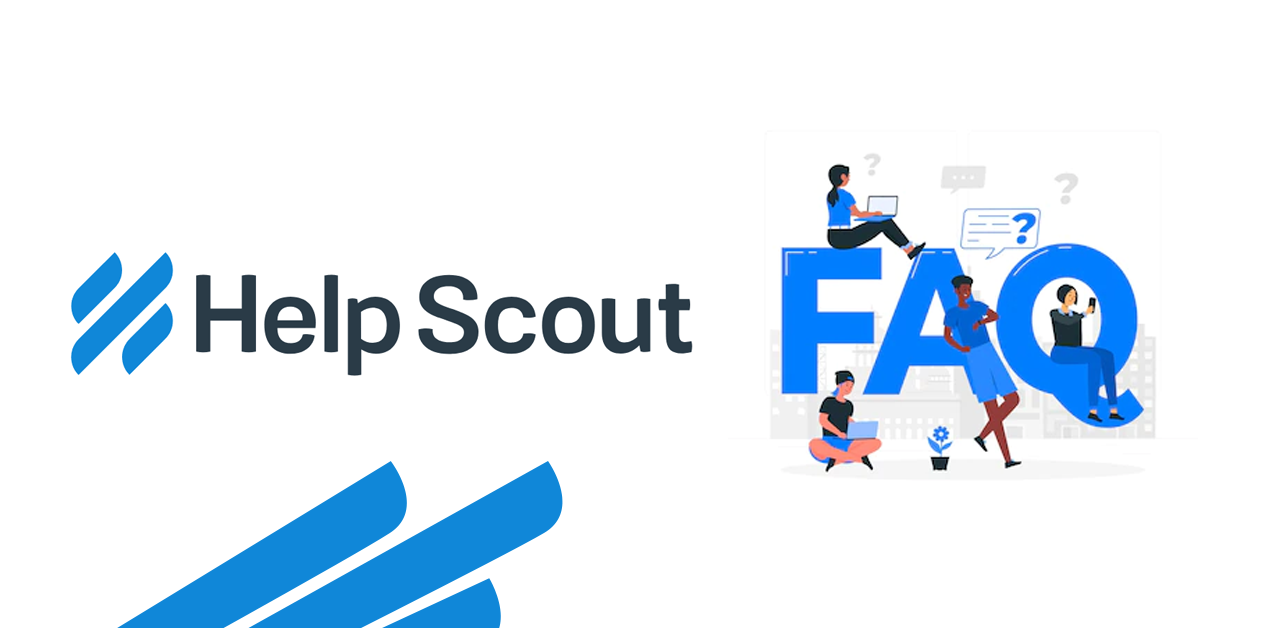 Is Help Scout free?
You can try a demo or get a 14-day trial. However, Help Scout is not free to use and requires users to subscribe to its three-tier paid plans. Pricing starts at $20/User/Month.
Can I use Help Desk software even if my business is offline?
Yes! Companies like Nextiva provide a voice-over-internet-protocol solution. Even if your customers aren't online and your mode of interaction is through a phone. No worries, Your Help Desk software can directly automate this information on your CRM. What are the features to look for in a Help Desk software?
Assign and track tickets
Integrations with third-party software
Knowledgebase to ease the effort of agents
Mobile App
Cloud-based Help Desk
Multi-language
Automation and reports
Cost and ROI
What are the disadvantages of an online Help desk?
Upfront, recurring costs
possibility of failure due to the complexity
Staff training
Help Scout: Key Takeaways
Still wondering whether or not to implement an online Help Desk software? these statistics will help change your mind and sway your decision:
Worldwide, 96% of consumers say customer service is essential in brand loyalty (Microsoft).
2/3 of Global 2000 companies plan to shift to online help desk solutions to improve customer experience. (Seagate, 2018)
86% of service teams report having a help desk system increased their productivity. (HubSpot, 2020)
Help Scout provides a comprehensive set of tools to efficiently carry out your online customer service tasks. Whether an enterprise or a small-medium business, Help Scout is highly scalable, has good features, and offers a good ROI. You can check out our other blogs on Help Scout's features, pricing, and comparison to know if it's the right fit for your business. Related: Help Scout Tutorial: How to use Help Scout in 2022