If you're not familiar with Discord, it's one of the gamers' most popular chat services. It's pretty user-friendly, and because of its sturdy and configurable nature, it's been accepted by gamers all around the world.
You already know how configurable Discord is if you've ever gotten your hands on it and set up your server.
The most incredible thing is integrating bots into your Discord server to improve its functionality. They can help you operate your server more effectively while also providing exciting add-on functionality.
In this article, you will find discord chatbot review 2022.
Top 10 Discord Chatbots: The Ultimate Review
Managing a developing discord server, especially when you're alone, may be a pain. However, you may alleviate part of your administrative strain by utilizing the following bots.
1. GameStats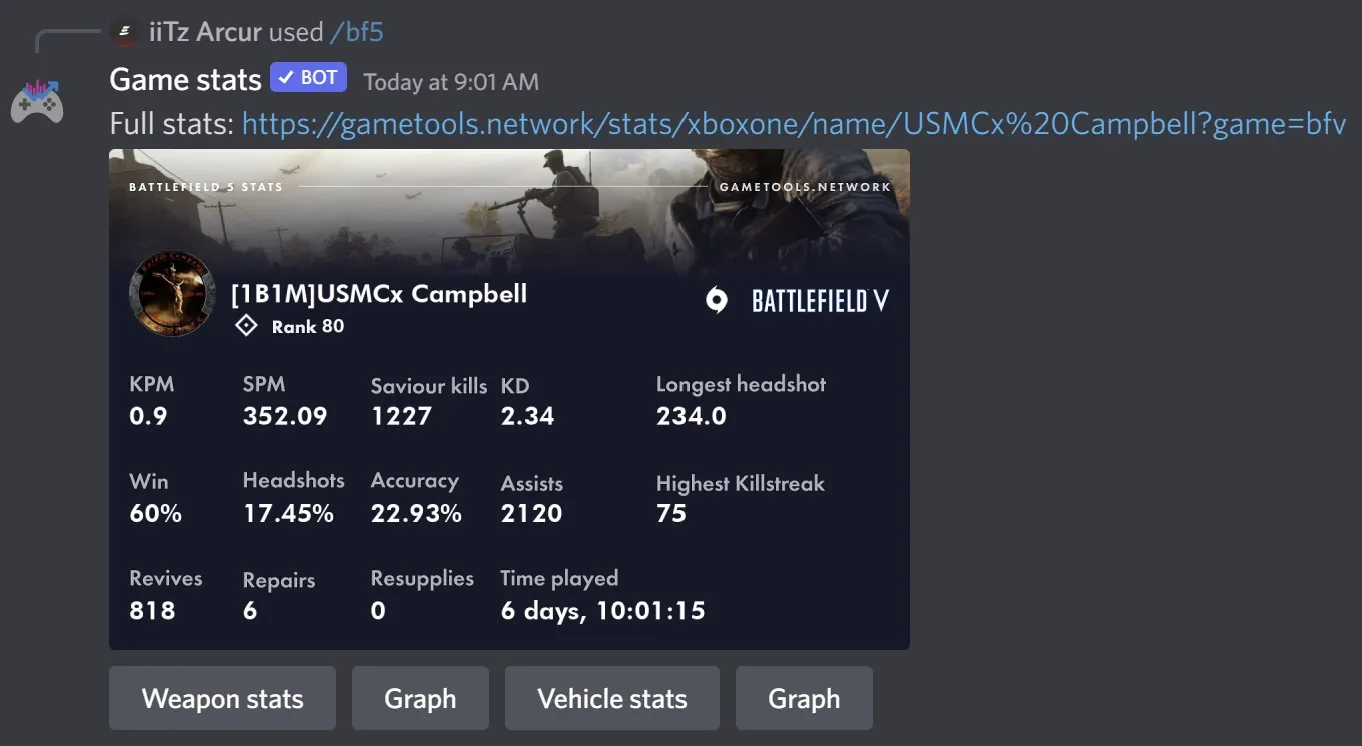 GameStats is the name of this Discord bot, and it tells it all. You can easily create a profile for your gaming aliases and share your stats with your pals with this Bot.
It may also show you your stats from some titles, including Rust, PUBG, Rainbow Six: Seige, Paragon, World of Worships, Xbox Live, and more.
GameStats commands are slightly different, so getting used to them may take some time. By entering ".gs profile" and ".gs add play," you may establish a profile and add a gaming account.
And if you want to see what accounts this bot supports, just type .gs account into the search box.
2. MEE6

You may use this Bot to automate a variety of routine chores, such as sending welcome SMS. MEE6 also allows you to create custom commands to send spam, advertisements, or links to another server.
On the other hand, this discord bot is most known among users for its capacity to assign responsibilities.
It also allows you to prohibit someone from not adhering to your established limits temporarily. If users use restricted terms more than once, they will be timed out for an hour.
Overall, MEE6 is worth installing if we're talking about the greatest moderation bots.
Get your own chatbot today, Try BotPenguin for Chatbot for different platforms
3. Dyno Bot

Dyno should most likely be the first Bot you install on your Discord server to improve its capabilities if you've just set it up. It's a feature-rich bot with a dedicated dashboard that provides you complete control over its functionality, including auto moderating with Mod log, timed mutes, and bans.
It's also been upgraded to identify raid spam and mass-mention spam in your community conversations.
Dyno may also broadcast custom announcements, such as when a player joins, quits, or is banned from the server. Users can be assigned responsibilities, and AFK statuses can be posted on your behalf.
4. ProBot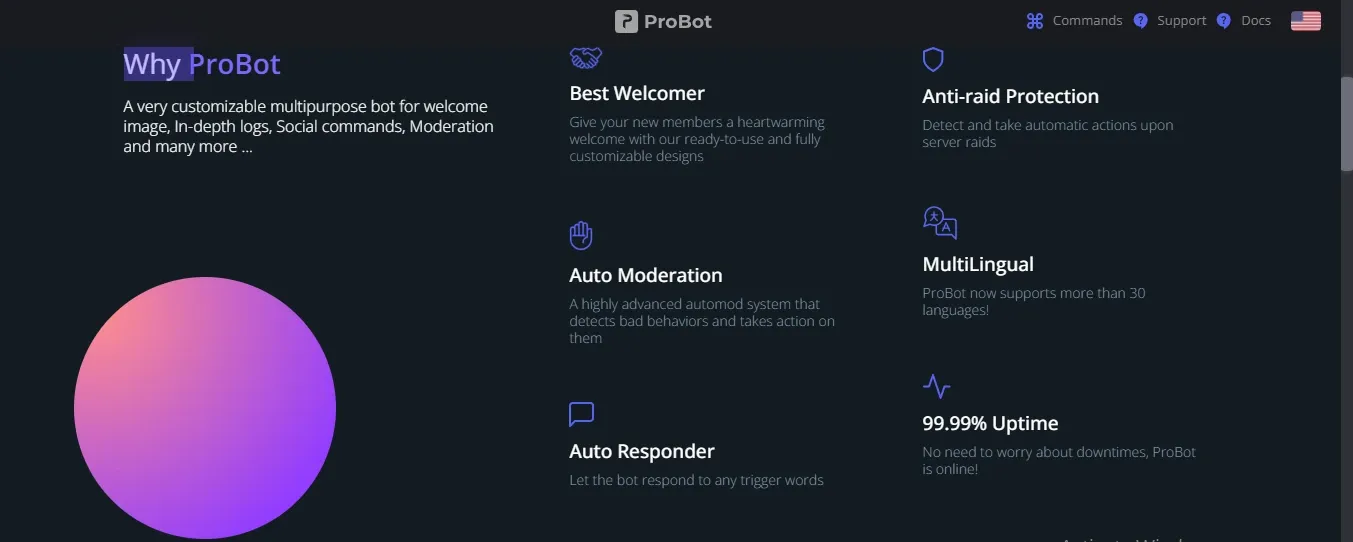 ProBot, unlike others, solely provides personalized welcome messages. You may change the tone of your server, utilize different font colors, and more with this Discord bot. It may handle various standard functions, such as – adding commands for server moderation o Kicking out or muting disrespectful members, or even warning users for publishing banned links without the lack of discord themes.
All of the punishments listed above may be tailored to your specific needs. As a result, if someone breaks any rule on your server, you will have total control over the issue.
5. PokeMeow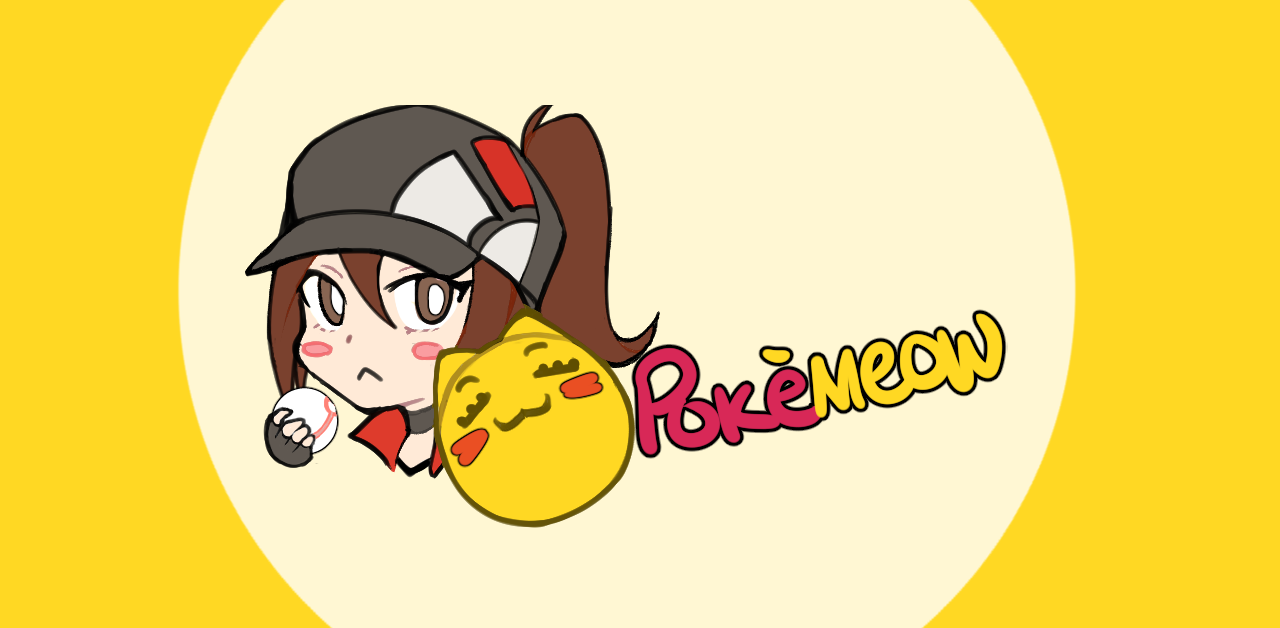 PokeMeow has risen to the top of the best Discord bot ranking after Pokecord. As you'd expect from a game built on capturing Pokemon, it's pretty addictive.
You and your pals may play this game together and show off your Shinies and other awards. The most remarkable aspect of PokeMeow is that it includes a variety of rare Pokemon that aren't found anywhere else.
You may also earn PokeCoins by catching Pokemon and using them to buy Pokeballs, Ultraballs, and Master balls. There are also timed tasks where you must find Pokemon in less than two hours.
After that, you can gather loot boxes, balls, and other helpful objects. As I previously stated, it's an addictive game and one of the most well-executed Discord bot concepts. Add the server to your list of options.
6. IdleRPG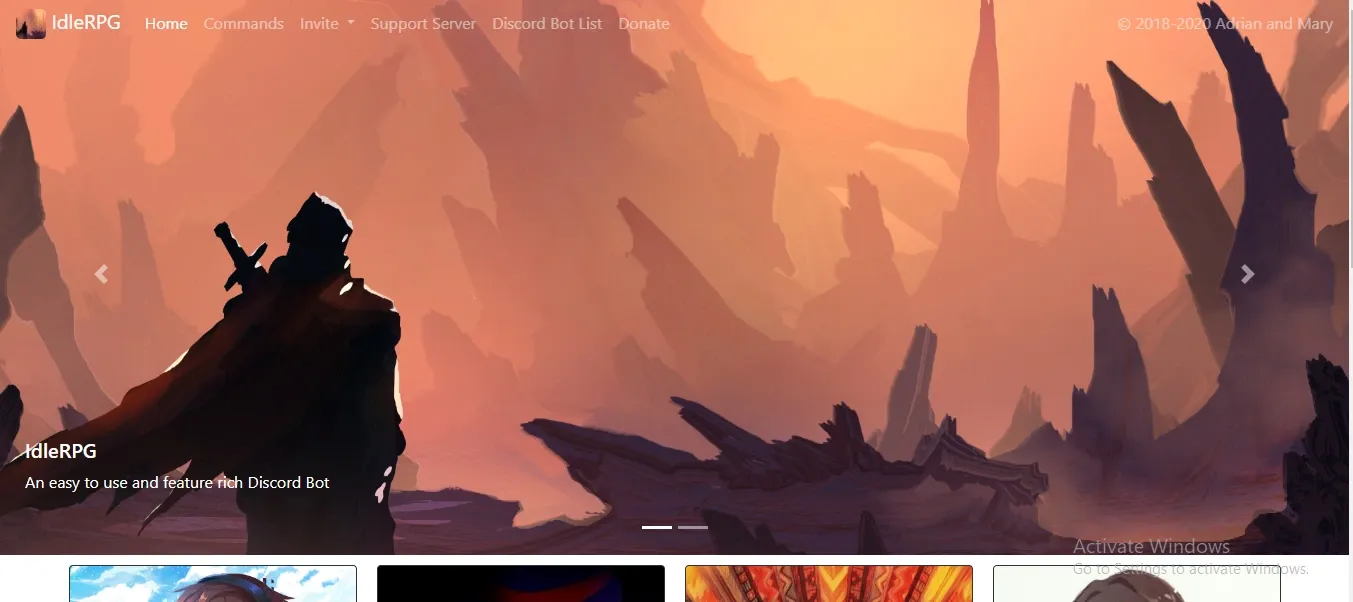 IdleRPG does just what its name implies: it assists you in embarking on a solitary journey. It's a text-based RPG game where you may create characters, choose a class, pick a God, and so much more!
You may also buy weapons, fight other players, defeat monsters in dungeons, form a party, and so on. You may also form a guild and embark on a raid with your server mates or pals. It should be towards the top of any list of the most entertaining Discord bots!
7. Dank Memer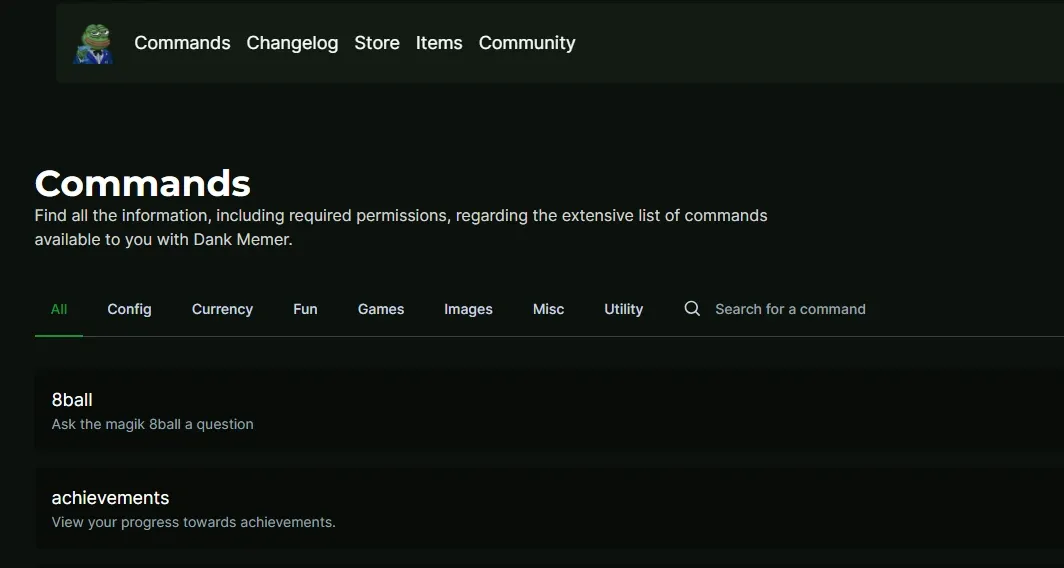 Dank Memer is one of the most popular Discord Bots on Top.gg, and for a good reason. The Bot is all about memes, as its name indicates. With this Bot, you can make memes in seconds, edit photos, gamble with memes, and even specific meme commands.
While managing your Discord Server, you may use prefix commands to produce over 100 different types of memes in real-time.
Aside from that, Dank Memer includes its monetary system, which is amusing and rewarding. As previously said, the server allows you to personalize theft, gambling, and bank robbery.
Dank Memer also has a depth moderating system that allows you to set up keywords and graphic samples for banning and muting problematic server users. Overall, Dank Member is a must-have Bot for your Discord Server if you enjoy memes.
8. Mudae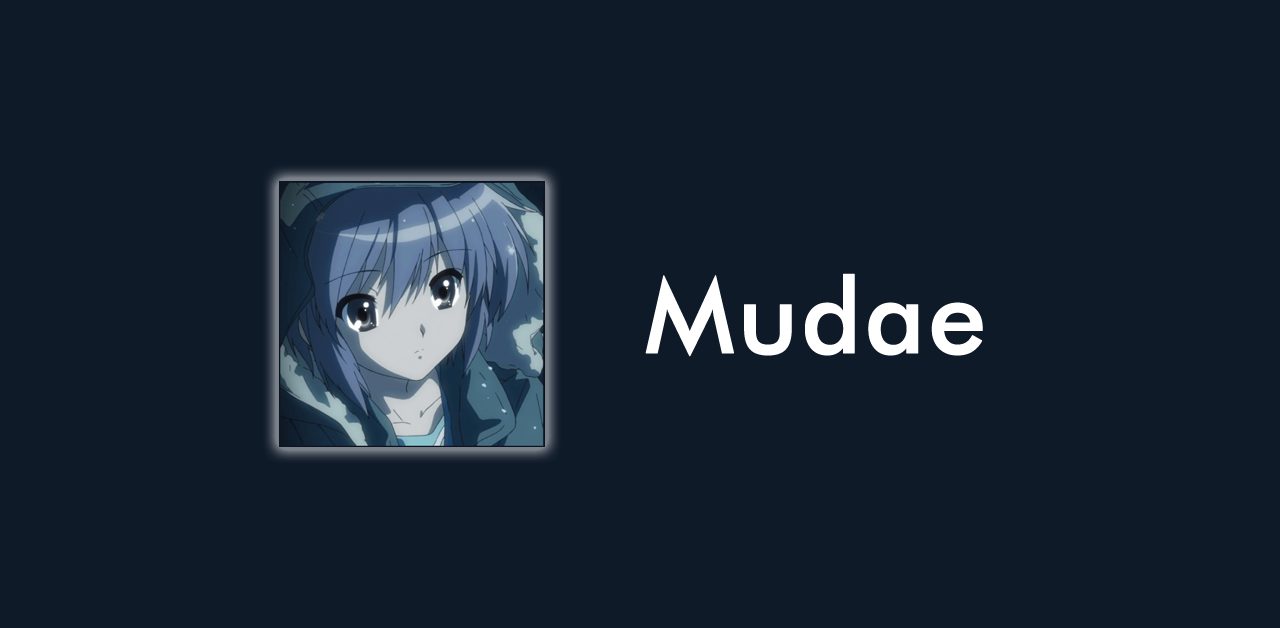 Mudae is another excellent Discord Bot that you should add to your server. It is especially true if you're an anime lover or a dedicated player who likes gaming characters. Mudae is an anime and gaming-themed Discord bot where you may personalize your profile and battle other similar characters.
It features over 35,000 characters from Manga, such as waifu and husbando, and 100,000 photos and GIFs contributed by the community.
There's also a unique option for auto-generating anime quotations, which you may set up on several servers. Not to add, Mudae, like Dank Member, allows you to build and set commands to provide some level of moderation.
9. Groovy

Groovy is a sophisticated music bot that allows users to play songs from various sources. Twitch, YouTube, Deezer, Google Play Music, and SoundCloud are some of the available alternatives.
Groovy lets you browse for songs on your favorite websites, save some to your favorites, create an alias, and much more. Try listening to some random songs on Groovy to see whether you like them.
10. Rythm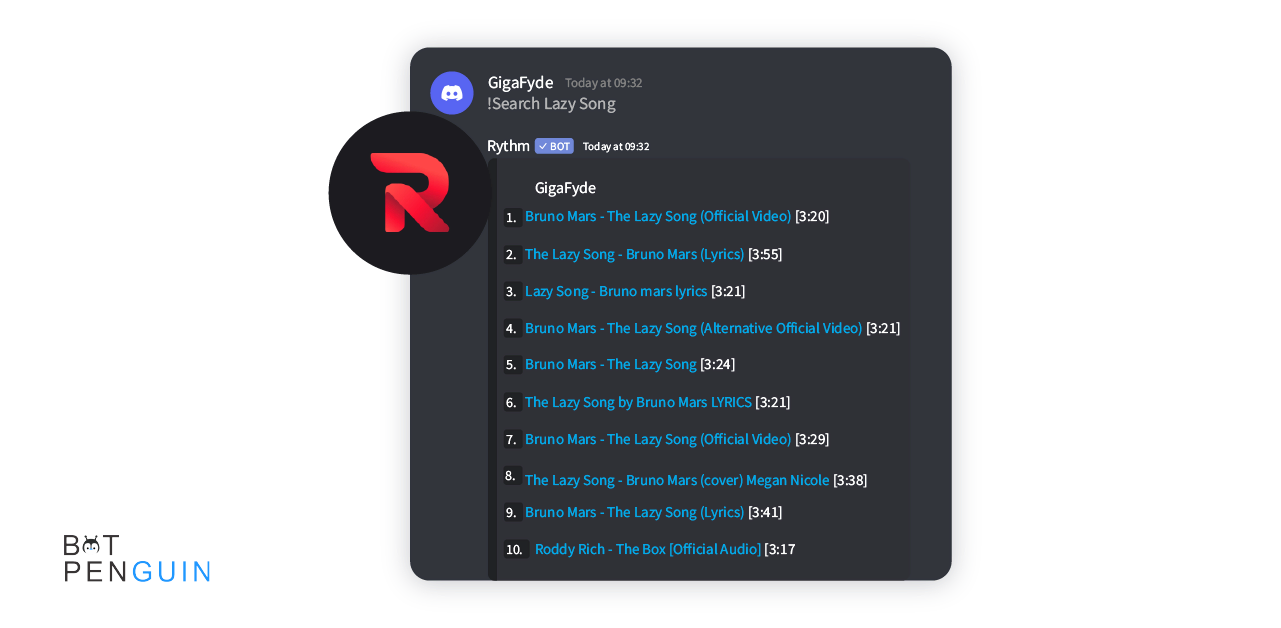 Rhythm is one of the greatest Discord bots you can add to your server if you've ever desired a bot devoted just to music. It's completely reliable, and it's now serving over 6 million Discord servers.
You can receive the most superior music experience with Rythm from various sources, including YouTube, SoundCloud, Twitch, and more. While Spotify isn't supported out of the box, you can manually set up the Bot to support it, but it'll require some hacky workarounds.
After all of that, the most fantastic thing about Rythm is that it doesn't cause any form of music lag, which is a huge issue with other Discord music bots.
Not to mention that you will receive music without having to compromise on sound quality. There's also support for lyrics, autoplay, and a set of prefix commands for controlling music playing.
The Bottom Line
So, how did you appreciate our review for the discord chatbot? Did any of these appeal to you? We recommend trying each one to determine which one works best for you if you ask us. However, if you're searching for a personal suggestion, MEE6 is the way to go. Because of its practicality and adaptability, it is a superb option for moderation.
As a result, you may install this one, design your server first, and then get feedback from your Discord members.
BotPenguin is an AI-powered chatbot creator which can be integrated with Websites, Facebook, CRMs and multiple other platforms.
MEE6 is a discord bot for moderation. It assists in setting the server rules and policies. It offers features like external links, language, and spam filtering. MEE6 Discord bot also has been used for automating interaction with different users on your server. It also helps customize the commands and auto-posting on social media platforms.
If you are new to Discord and want to run a server effectively, this bot is the one for you.
Create Your Own Chatbot with BotPenguin