Have you ever come across a business house that invests a lot of capital and effort to grow its business but fails? Failure of a business can be for many reasons, poor customer service being one of the common.
Initiating a good conversation with the audience is very important as this will earn trust for the company and turn them into regular customers.
We often see that business houses do not pay good attention to customer relationship management and thus suffer poor business growth. The issue of poor relationship management has grabbed the good limelight in the business market, so Customer Relationship Management (CRM) software when launched.
CRM software help business houses a lot by reducing their task after taking care of queries and ensuring to solve customer problems in minimum time.
Using good CRM software as a part of your business is necessary now. There are many options available in the CRM market. The two most popular CRM is Zoho CRM and LionDesk. Both these CRM is popular and user-friendly.
But how will you decide if you have to choose any of the two? To clarify this confusion, we have done a detailed comparison, highlighting some of the central area's features, prices, advantages, and integrations possible.
So, let the battle begin!
What is Zoho CRM?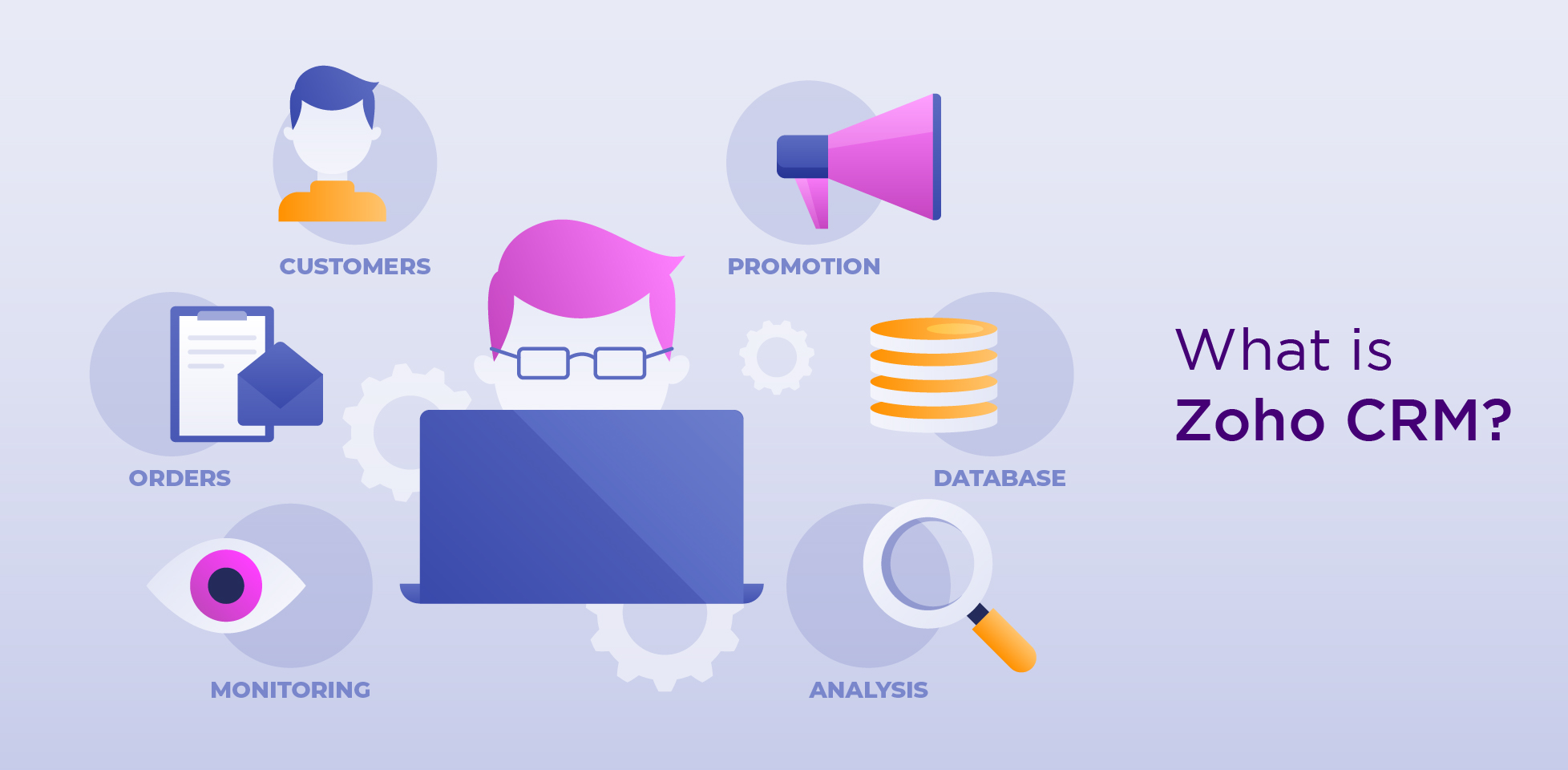 Zoho is a renowned software with unique features and a robust suite. The features offered by Zoho are suitable to satisfy the needs of small and large enterprises.
It is known for 6.95% of the total CRM market because of its user-friendly interface.
Zoho offers impressive features like multi-channel communication, taking care of multiple tasks, and CRM insights capable of fulfilling your requirements. It is used to streamline and automates your sales, marketing, and other support from a single platform.
What is LionDesk?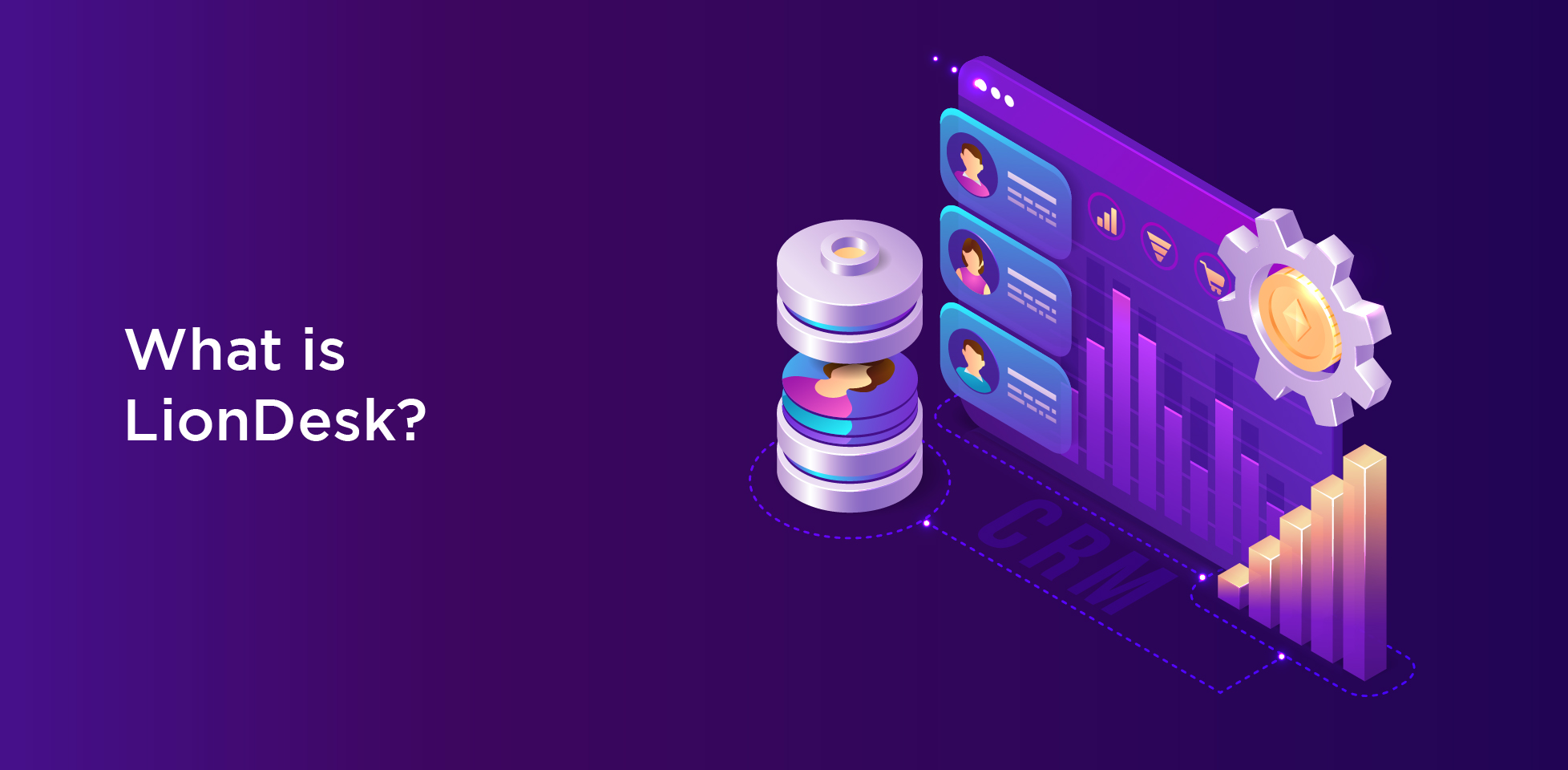 LionDesk is the all-in-one CRM software that can build great relationships with customers, generate leads, and turn those leads into regular customers. It is an affordable and user-friendly CRM for professionals and small businesses.
LionDesk's CRM functions help users to manage clients by devoting each new client to a specific team member and carefully prioritizing the following clients to contact. LionDesk allows users to assign leads based on performance, specialties, or zip code to team members.
It ensures that the relevant person deals with each inquiry. It also helps users to track their deals and pipeline, property closings, and deadlines with the help of the in-built calendar and automatic notifications.
Zoho CRM vs. LionDesk - Comparison in Details
Zoho CRM vs. LionDesk- Features
Features of Zoho CRM
Zoho CRM app helps you to manage your territories from different parts of the world. Territory management allows you to recognize the region with more profit-gaining opportunities and allocate resources accordingly. On top of that, you can get sales insight as per various territories.
Zoho CRM allows you to use multiple channels to connect to customers, like email, telephone, social media platforms, live chat, and portals.
The system allows you to do standard modules and add functionalities per requirements. To localize sales and marketing, it has multi-language translation support. It also allows you to test and publish without affecting the data.
The Zoho CRM has intricately designed analytics that allows you to view the sales matrix with pie charts and heat maps. With the help of Artificial intelligence, the anomaly detector widget analyzes the predicted trends with the actual sales performances to give you a decent idea about the sales. Analysts also examine leads at every stage in the sales pipeline.
You can easily handle different stages in the sales pipeline with process management in Zoho CRM. It has features like Blueprint, a built-in technology inside the system, and helps the users to go in the right direction in the sales pipeline.
Features of LionDesk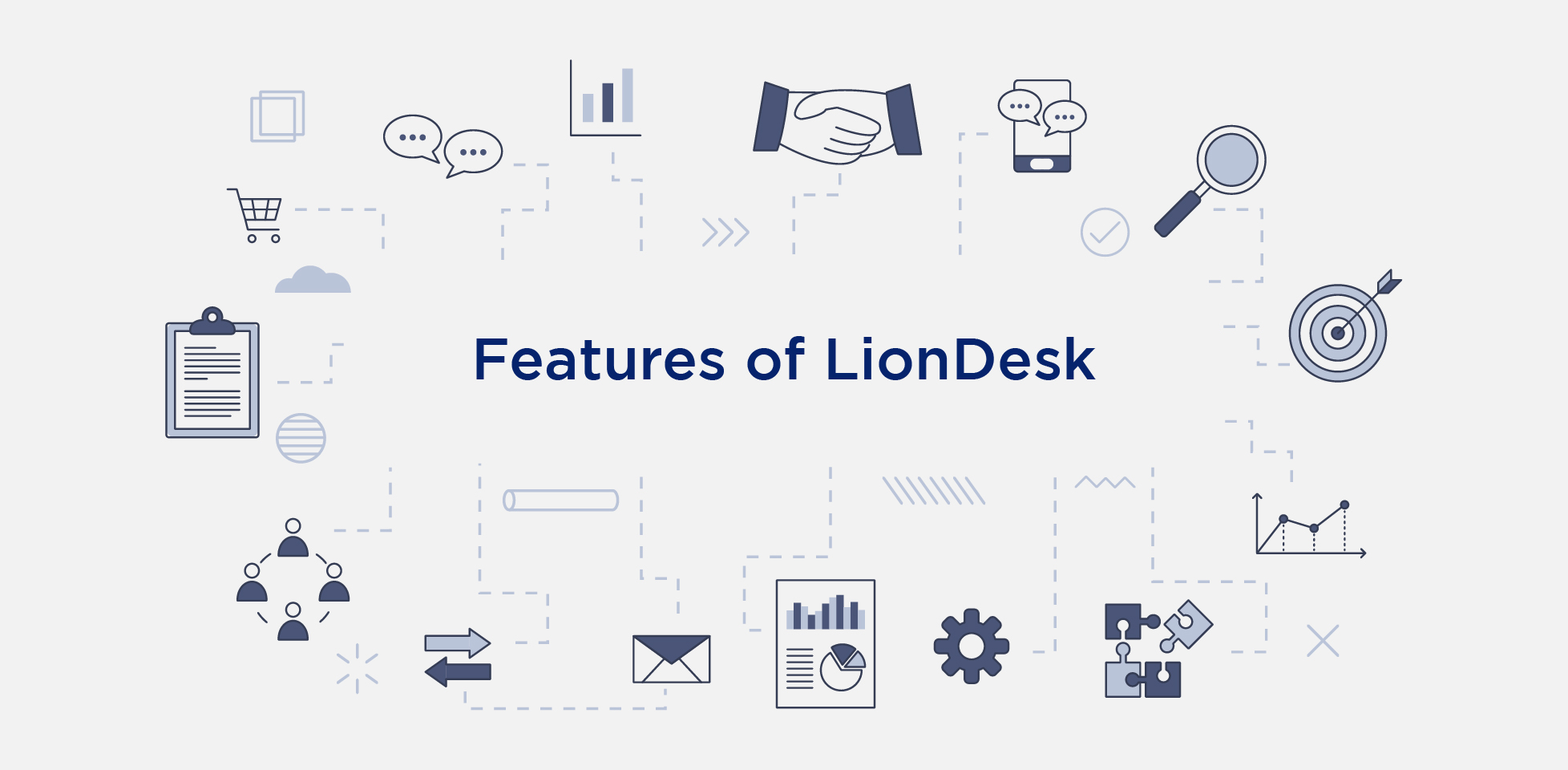 Supervising Contacts: It gives contact details, so it's clear where the efforts need to be made. Some essential features include lead scoring, status, and filters.
Managing Property: It helps to track the details of all properties under one roof, like closed deals, deadlines, and tasks.
Importing Lead: It saves time by automatically adding leads from websites like Realtor.com, Zip, Zillow, and Realty.
Texting along with Video Email: This feature helps record videos and send them via text or email. It allows for a good understanding of the message.
Messages are Automated: The automated message feature reduces the time to complete lengthy and repetitive tasks like emailing, calling, and texting leads.
Managing tasks efficiently: With the help of this feature, one can prevent missing out on important tasks with the calendar view that has reminder notifications.
Organizing and Managing Documents: This feature helps to ensure that the proper documents are available with the ability to upload, organize and attach those documents to contact profiles. For this work, the supported file types include PDF, PowerPoint, Word, Excel, and images, up to 10 MB.
Proper Distribution of Leads: This ensures leads get into the best team members using criteria like agent performance and zip codes.
The "Click-to-Call" feature: This feature helps to save time while calling clients and gives each client a call history by tracking outbound and inbound calls and text messages.
Pipeline Moderation: This feature makes tracking and managing lead a lot easier, thus making the most relevant information easily visible. The complete pipeline view is visible on a single screen showing at which stage deals are in, along with total pipeline data.
Zoho CRM vs LionDesk - Price
Zoho CRM
It comes with a bunch of different plans for businesses of all sizes. It comes with five other plans, which are as follows-
Plan 1 - Free plan that can be for three users
Plan 2 - The Standard plan costs $14 per user per month (billed annually) or $20 per user per month(billed monthly).
Plan 3 - The Professional plan costs $23 per user per month (billed annually) or $35 per user per month (billed monthly).
Plan 4 - The Enterprise plan costs $40 per user per month (billed annually) or $50 per user per month (billed monthly).
Plan 5 - The Ultimate plan costs $52 per user per month (billed annually) or $65 per user per month (billed monthly).
LionDesk
LionDesk comes with a few plans, which include
It comes with a free 30-day trial.
And a Basic plan for $25/month, including features such as complete CRM, custom drip campaigns, video emails, video texting, document storage, contact lists, and more.
Zoho CRM vs. LionDesk- Advantages
Zoho CRM- Advantages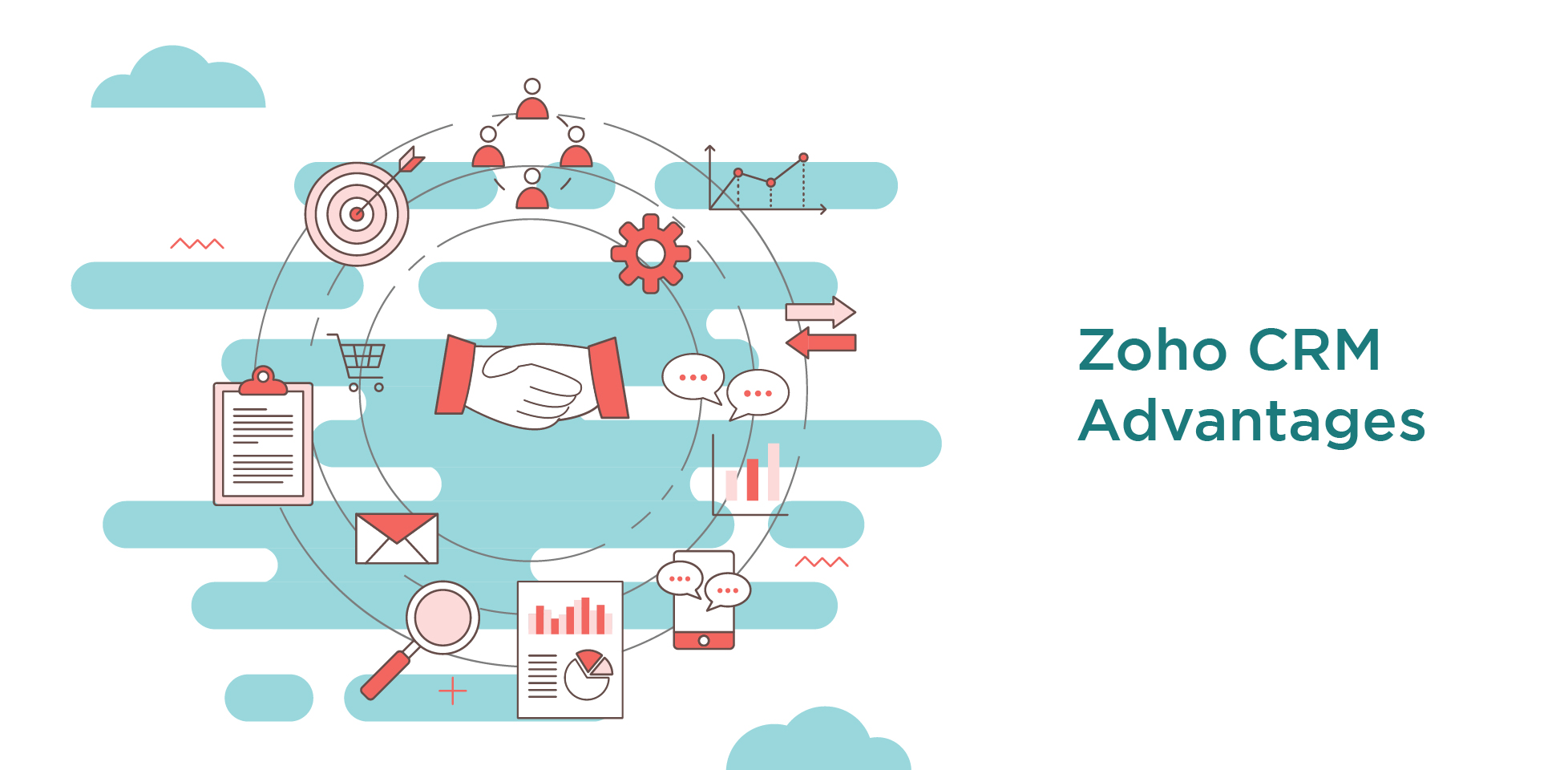 Two-end Communication- Zoho CRM is best known for its contextual communication with its customers. This approach allows customers to communicate and share information properly, which helps growth for both parties.
End-to-End Customer Engagement- Zoho CRM comes with end-to-end user engagement so that customers know every tiny detail while using the software. It is beneficial for customers to learn about their workflow.
Managed Database - Zoho has an organized database which makes it easy to work with. It is effortless to find the correct information just because of the well-managed database of Zoho.
Effortless Team Management - The management team works efficiently in the Zoho CRM. There is high efficiency in work progress because of the efforts put in by the management team to help the users.
Time and Cost Saving- Zoho CRM is a very efficient software that saves time by automating its workflow. It also comes with a free version and four different plans that help the customers invest the right amount of money needed to get their tasks done. Thus, it can be perfect for saving money.
Better Mobility & Functionality - Zoho is an easy-to-use software that also comes with mobile apps that make it much easier to function. It gives the customers the flexibility to work on the go and manage their business no matter where they are.
Workflow Automation - Zoho CRM automated workflow helps the customers to pay more attention to specific tasks. Thus, it makes it very easy to work with.
Setting operational Strategies - Zoho allows you to set up specific operation strategies for your business. It helps to target specific tasks and operate accordingly.
LionDesk- Advantages
LionDesk helps to import many existing leads from other sources such as Zillow or Realtor.com. Then they contact them instantly through LionDesk. While doing this process, the "click-to-call" features come in handy to save time on dialing and tracking phone calls.
LionDesk allows you to upload and store client presentations, contracts, and legal documents. It also assigns them to specific contacts present in the document management feature.
It creates and deploys drip marketing campaigns with the help of features like scheduled emails, texts, and conversion tracking. An autoresponder feature also sends automated emails, texts, or calls to every lead.
LionDesk is very efficient in its transaction management and property plan tools. It ensures that no payments or tasks are missed.
It comes with a fully customizable pipeline view for seeing the upcoming or underway deals. You can use the drag & drop interface to move deals from one stage to another and customize them.
Zoho CRM vs LionDesk- Integrations
Zoho CRM has the potential to integrate with almost 450+ integrations. Here is the list of the most popular integrations-
Google G Suite
Microsoft Office 365
Google ads
Slack
MailChimp
QuickBooks
PandaDoc
Xero
Facebook
LinkedIn
WhatsApp
PayPal
AdobeSign
Zendesk etc
LionDesk does not have an extensive list of integrations, unlike Zoho. Here are the popular integrations-
IDX Broker
BombBomb
Zapier
MLS
Facebook
SalesDialers
Dotloop
JotForms
MyPlus
Outlook Office 365
Wufoo Forms
Yahoo
Placester IDX
Conclusion
You have come across various points of comparison between Zoho CRM and LionDesk. Both of them are good at doing CRM software, but Zoho is ahead of LionDesk in many fields.
It is important to make the right choice while choosing a good CRM, as it affects the future of a business.
Investing in good CRM software is always suggested to make your business reach new heights. It would help if you chose the right CRM with the features and tools to satisfy your business needs and within your budget.
I hope you have a clear idea from our comparison between Zoho CRM vs. LionDesk. Then, choose the best CRM that suits your business needs.
If you have questions regarding Zoho CRM vs. LionDesk, feel free to comment below. We are here to help you out. You can ask about any CRM-related issues; we are here to help.
Also, if you are searching for good customer support alternative option, go check out the amazing features offered by BotPenguin!