Introduction to Chatfuel
Chatfuel is an organization that helps businesses provide the best in class customer service. They are a skilled and talented team that has created a simple and easy way to create a chatbot. They have created an effective way for everyone to design their service experience as they see fit.
It is a well-known fact that more than 50% percent of businesses use chatbots and other automation software to interact with prospects and engage their customers. However, many people are clueless while creating a chatbot program that can do the job well,
Numerous platforms claim that they can create the best Chatbot in the market. They will show you proofs and testimonials, but what feels more trustworthy, getting your hands-on experience or trusting someone else?
The world runs on mutual trust, but when you have a chance to take charge, why wouldn't you?
What is Chatfuel?
Chatfuel's developers share the same ideology rather than doing something for people; they empower them to do it themselves. Chatfuel accomplishes this by giving business owners an AI-powered (artificial intelligence) platform to build chatbots from scratch. It is effortless to use Chatfuel's service because it is simply a matter of dragging and dropping components to create a working chatbot program.
Chatfuel first appeared on the horizon in 2016 with the launch of Facebook Messenger API (application programming interface). With Facebook's API, it was possible to add Messenger's services to any program. The folks at Chatfuel took advantage of this mobile package and launched their platform.
When they first launched Chatfuel, they focused on creating chatbots with Facebook's Messenger interface. In 2016, new technologies were under development; many came every day. Facebook also made great strides in 2016 and due to these chatbots with the Messenger interface became very popular with consumers.
Chatfuel Review How does it work?
Chatfuel's approach is straightforward, and its implementation is easy. Technologies like AI (artificial intelligence), ML (machine learning), and NLP (neurolinguistic programming) are in-built in the Chatfuel engine. Users can easily design chatbots for their organizations by using these tech models.
The main advantage of Chatfuel is that you require no prior knowledge of programming; you can easily begin with simple instructions that are already in the Chatfuel engine. Here is an example of a similar model:
Here is an example
Wix is a similar organization that provides users with tools to create their websites. This model of business became very popular shortly after seeing Wix's success. The process of equipping a user with tools to bring their creativity to life shortly became well-favored among consumers and businesses alike. With Wix, anyone could create their website in a matter of minutes.
Wix is now one of the most popular SaaS (software as a service) providers on the market. They did so because they put their customer's interests first. The traditional approach is to do the job when people hire you. However, if you include people in the actual building process, it creates a more engaging experience.
Chatfuel has the same philosophy as Wix for its consumers. Chatfuel's developers aim to let people pave their path rather than doing it for them. Users can configure a chatbot to any role they want, an event manager, customer support adviser, or a random friendly avatar for every visitor. This is the best way to get customer engagement and generate solid inbound leads.
Chatfuel Review Some facts about conversational marketing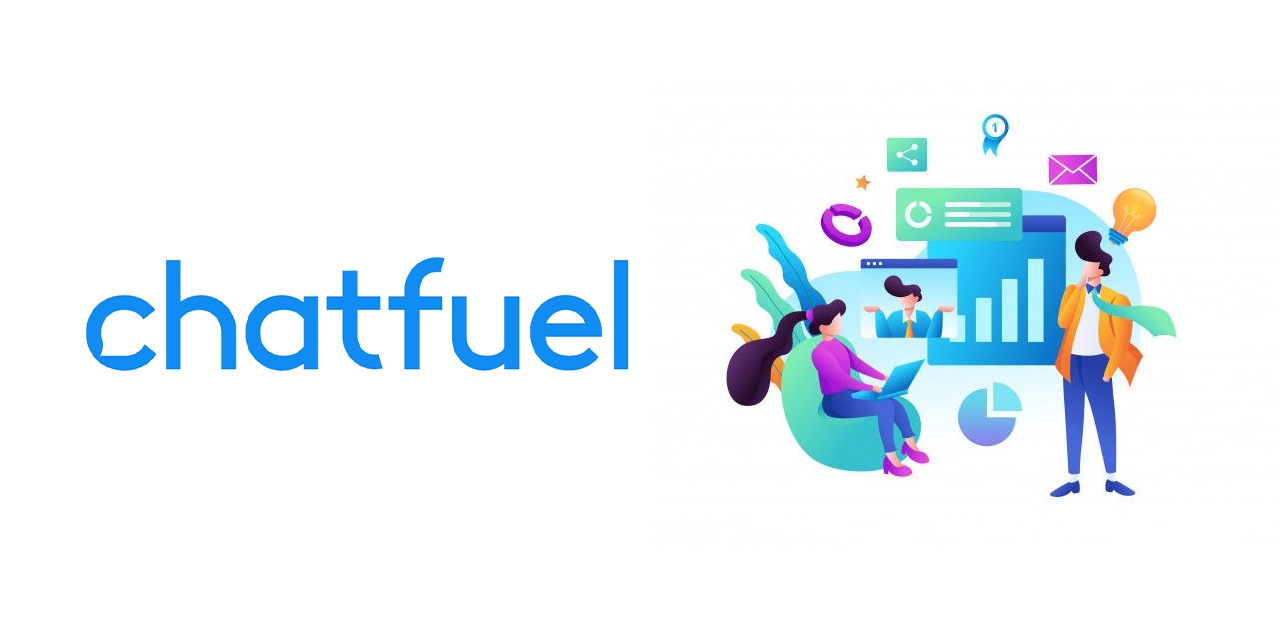 Conversational marketing helps fifty percent of business owners respond to customer queries efficiently and effectively.
Seventy percent of consumers expect to interact with companies in real-time.
Nine out of 10 customers put more trust in companies dedicated to listening and engaging with their customers.
Fifty percent of consumers make recurring purchases if they are offered support by live webchat.
Seventy-two percent of B2B prefer service providers with a deep understanding of their needs.
Seventy percent of B2B buyers expect a personalized experience similar to that of B2C companies.
Chatfuel Review features and benefits
Analytics
Chatfuel has an amazing analytical report system. Analytics is the most important feature of chatbot software. A chatbot cannot help an organization develop and review where they need to improve without analytical reports. It shows the following metrics on the analytical dashboard: number of users, retention, activity, popular blocks, buttons, and messages.
It lacks just three things: conversion rate, fallback rate, and custom dashboards/reports.
ECommerce
Chatfuel is a chatbot-designing platform that allows you to build a Facebook Messenger bot in a matter of minutes. It is a fantastic option for e-commerce, but it can also be used by restaurants, schools, and other companies that want to build their customer base on Facebook.
With Chatfuel's Facebook integration, you can easily build a bot that helps consumers find products they're looking for while browsing your website.
You may also use Chatfuel to help consumers discover the right product. For example, you may ask them what they're searching for and then make suggestions based on their answers.
Chatfuel's customer service is available 24/7 through live chat and email support. They also have an extensive help center with tutorials on using the software and troubleshooting articles.
Communication channels supported
Chatfuel is a leading chatbot builder, but it doesn't mean you can use it for all types of bots. It's best for marketers who want to create simple Messenger bots.
Chatfuel is the best option for businesses that need a simple bot that helps customers find relevant content or purchase.
You can connect your Chatfuel bot to third-party apps like Google Sheets, Shopify, and many others. This way, you can easily integrate your bot with various tools you already use.
Growth Tools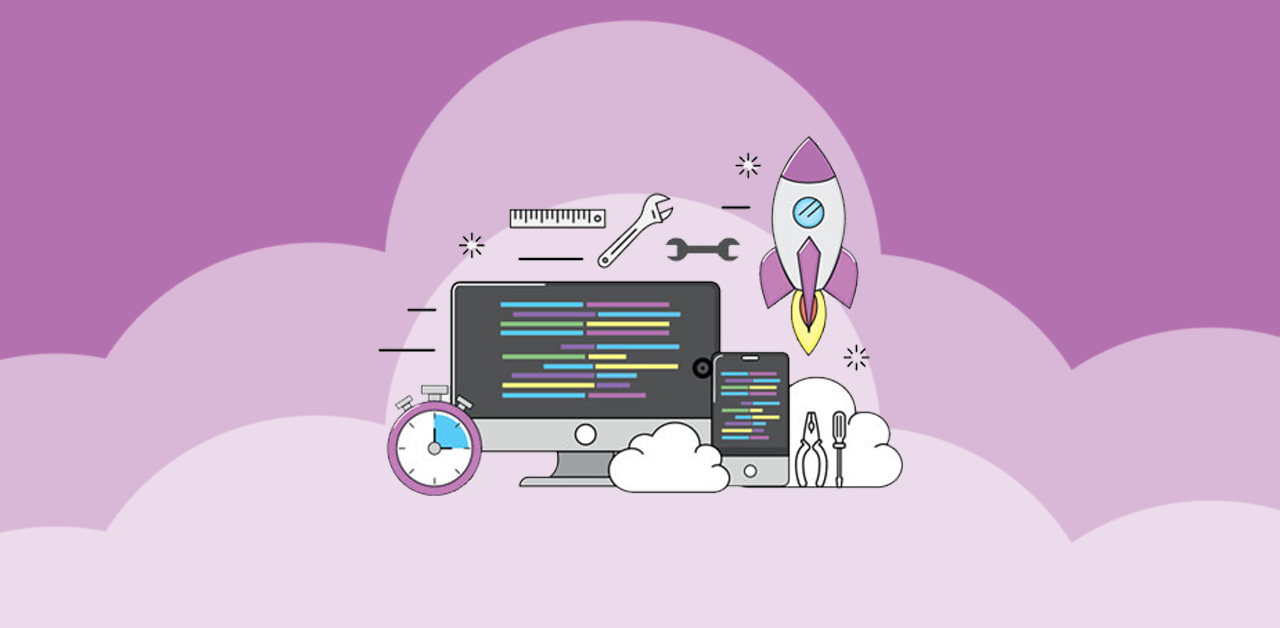 Chatfuel has tremendous potential in the field of marketing and brand building.
Some of its features in terms of growth tools are listed below:
Auto-reply to people's comments on Facebook through an AI-powered chatbot engine.
REF link entry point: Previously known as the bot link entry point)
Button Creator: Send consumers to your bot when they click the Message button on a product on your Facebook page or the Messenger symbol in the bottom-right corner of a webpage. Click-to-messenger Customers are sent to the Chatbot when they click on the ad.
Templates
Chatfuel Templates are created by experts, allowing you to save time and money creating a chatbot. The template marketplace has a wide range of chatbots and offers you the chance to build upon one that fits your business needs.
The Chatfuel team also provides a variety of themes; some are as follows:
Ecommerce bots
Community bots
Appointment scheduling bots
Restaurant and food ordering bots
Local business bots
Fashion and beauty bots
Travel bots
Availability of chatbot-making elements
The ease of use of a chatbot platform should not be the major factor while you decide. That's why, aside from the UI, the number of available elements for creating your bot's responses is the second factor to consider.
The building blocks used to create a chatbot is called Plugin in the Chatfuel Engine. Plugins are utilized in Messenger to automate sales. They help automate the sales process and build a shorter and more reliable sales cycle. It also helps in creating an efficient sales pipeline.
Some of these plugins are as follows:
Material Add & Send (7 plugins): This allows you to fill the bot's blocks with various forms of content.
User Data Collector (5 Plugin Types): This allows users to gather more information about clients for a better outreach approach
Import/Export (5 plugins): The plugins in this category help your bot manage data better.
User-to-Human Connection (2 plugins): Your staff may then take over the conversation from the bot and engage people in a live chat.
Chatfuel Review: Is it worth it?
Chatfuel is a simple and easy-to-use chatbot creation platform. They offer an exceptional customer experience amiable to all users, experts, or beginners. Chatfuel includes a well-built user interface with the ability to deliver Messenger according to user behavior, and it also provides excellent statistics. This is a very sweet deal for small businesses. It can help them figure out the whole online conversational marketing scenario.
The only disadvantage of going with Chatfuel is that it only lets you deploy chatbots on Facebook. This takes your options, and as a business, you never know the next trend in the industry. If you change your mind later on about which platform you want to build your brand, you may encounter many problems.
About BotPenguin: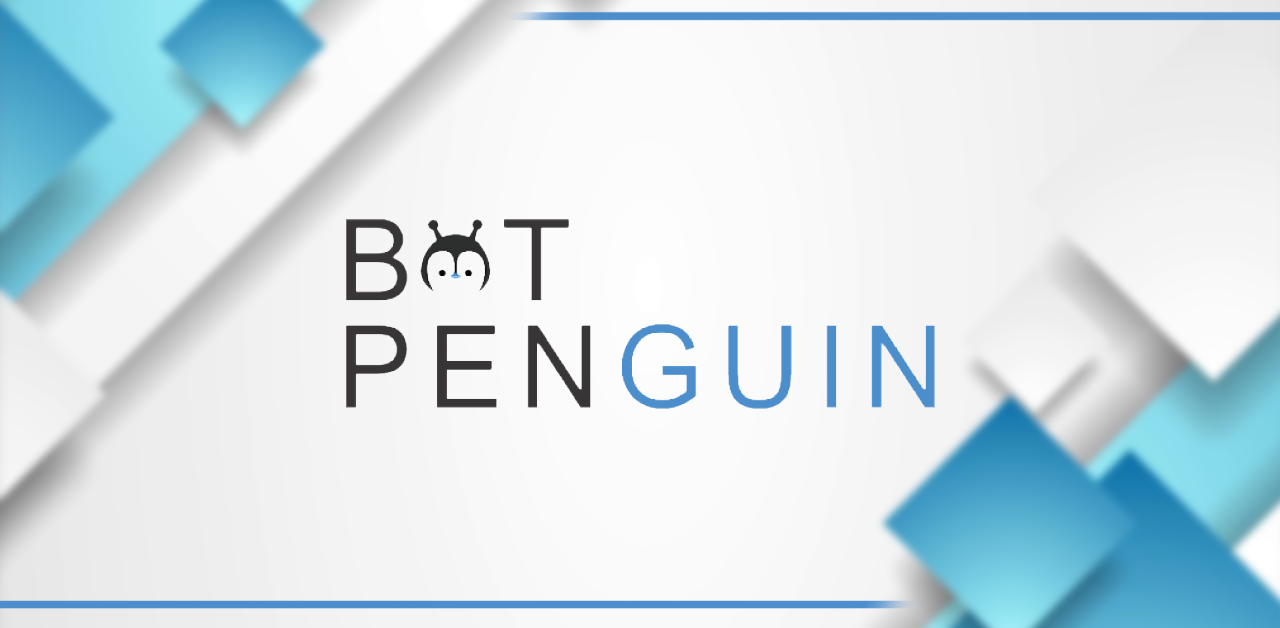 BotPenguin is a similar organization that has expertise in Chatbot technology. If you want to market your products across other social media platforms, it is the best choice. With Chatfuel, you only get to use Facebook's API. However, with BotPenguin, you get to launch Chatbots on Facebook, WhatsApp, Telegram and Shopify.