A Chatbot can promote retail sales by harnessing 'push' variables such as upselling, marketing, and cart recovery notifications. As a result, Juniper Research projects that by 2023, eCommerce transactions using chatbots would total $112 billion.
According to statistics on Drift, 55 percent of firms that use chatbots generate more high-quality leads. Chatbots are a must-have in your lead-generating arsenal. They can gather contact information from website visitors 24 hours a day, seven days a week.
By adopting a chatbot, you can give your consumers the option of receiving replies in their native language at a low cost. There are tremendous benefits of implementing a chatbot in your business.
All these encourage us to buy a chatbot for our organization. Still, there are a few essential things to consider before buying a chatbot. Let's understand five crucial aspects to look for while purchasing your new chatbot.
Mapping company business needs with customer needs.
There is no need for customers to fill out paper paperwork or wait in lines to get their work done. This technological advancement has changed the way businesses operate.
Customers have always loved a platform that addresses their concerns and provides quick results. If you still follow these traditional methods, it will be challenging to live longer.
Good business practices always make the customer king. Therefore, you must adopt a customer-centric growth strategy. Evaluate your customer experience or take their opinion to understand how chatbots can enhance the customer experience and engage them more effectively.
Everyone has a reason to buy a chatbot. Whether for a complaint, for more information, or to check the status of an order. That's why it's essential to understand why you need a chatbot, which brings us to the topics.
In the case of a bank, this could be anything from checking the account balance to investing with ropes or checking branch hours. You need to understand your needs and divide them into well-defined actions (objectives). Make flowcharts describing all the possible benefits you can get out of your chatbot.
Analyze customer feedback and talk to your employees to understand processes that can be automated using AI and ML technologies. Schedule meetings with stakeholders to understand customer pain points and expectations, send survey emails, or launch a campaign.
Moreover, it is essential to stick to a solution technique that is constantly evolving. You must keep the first construction basic to gain outstanding outcomes and track all essential information. Examine the data and organize the roadmap following an initial testing session.
Omnichannel integration for cross-channel support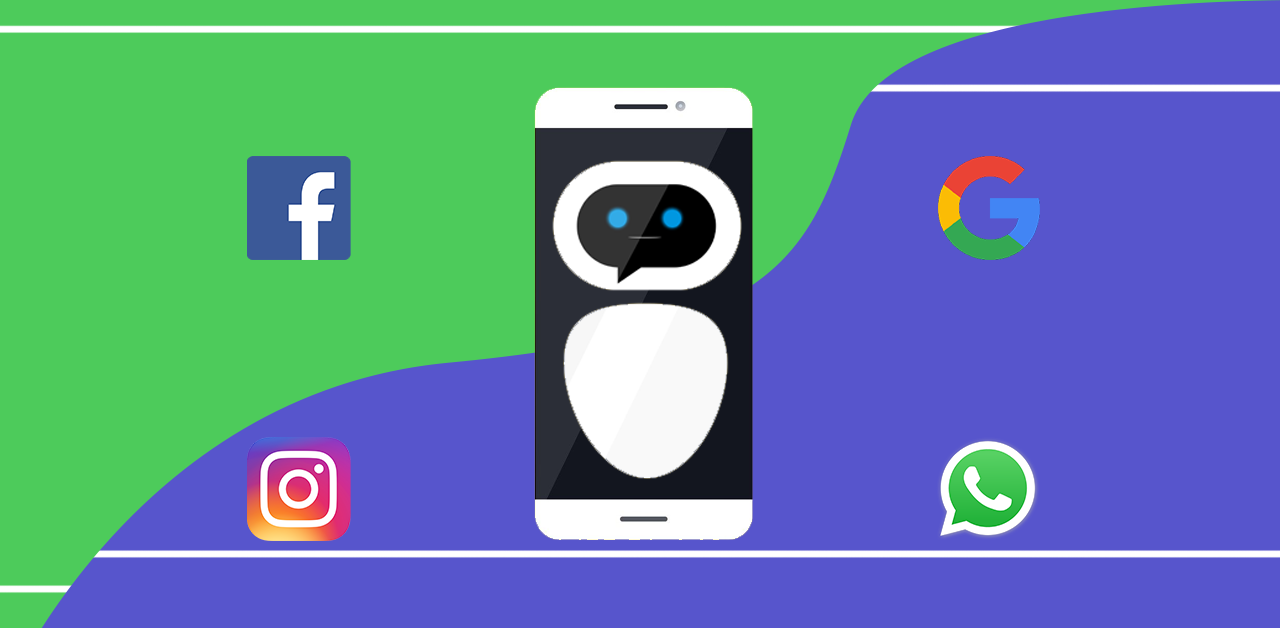 Make a list of platforms such as social media, mobile, and computer websites through which you plan to support your customers. It is essential if you are going for omnichannel support. Chatbots need to bridge the gap between multiple platforms in continuous interaction with the user.
Choose a chatbot that can provide an all-encompassing experience. It should be flexible enough to run on various platforms such as social media, mobile, website, digital advertising, etc. The user interface should be flexible and easily customizable to provide a top-notch and seamless experience across all platforms.
To get started with the all-around experience, you need to explore all the channels available to your customers. Although this may differ from one business to another, you must connect to a few chatbots.
Your website/app
Your website is central to everything you want to achieve online. You have to have a good website up and running. Any traffic you receive from Google search, social media, and messaging platforms ultimately comes to your website/app for information, action, and transactions.
WhatsApp
WhatsApp has 2 billion monthly active users worldwide and nearly 300 million active users in India. These numbers make WhatsApp the perfect platform to interact with your customers.
Integrating this platform with other channels can make a huge difference in your customer experience management time and effort. You can automate your customers' conversations through the WhatsApp Business API, integrated with the Omnichannel AI chatbot.
Facebook Messenger
Unlike WhatsApp, Facebook Messenger is the second most preferred messaging platform for users. So, you can expect people from this channel to try to interact with your brand.
Facebook
Today, people visit Facebook to communicate with friends and search for products, services, and information. It has become a social search platform where people can ask and inquire about your business.
Instagram
Over the years, Instagram has evolved into a social platform for businesses with high ROI. Customers connect with the most active brand businesses who answer their questions and provide instant product information. With Instagram ads, articles and posts, you can receive and retain a stream of new leads and existing customers to inquire about your products and services.
Google
Google Search is the first platform for buying a product, getting some information, or searching for a service. The platform also offers various touch points such as organic search results, Google ads, and Google My Business.
To connect all your digital channels, you need communication AI integrated everywhere. Additionally, your communication AI must have omnichannel intelligence - the ability to remember users, preferences, and conversations across all integrated channels.
With this technological advancement to your digital presence, your business will improve in many ways.
Instead of human agents looking at different channels, you may have a single AI chatbot that remembers customers regardless of the time interval between the platform or the interaction.
Customers are satisfied without having to repeat their request or explanation repeatedly. Therefore, they will return to your brand and highly recommend your services.
Omnichannel AI Bot can collect customer data and display it in your integrated CRM. The comprehensive connectivity of channels shows new patterns and connections related to customer behavior that is not possible with special touchpoints.
You can combine your marketing and sales campaigns with conversational advertising on Facebook, Instagram, and Google ads to increase ROI.
A single omnichannel WhatsApp chatbot can instantly capture, qualify and enhance leads from all of those channels. Therefore, your marketing and sales teams can more effectively plan and implement strategies to increase sales and engagement.
Multilingual support by chatbots
Although most chatbots worldwide offer 24/7 and 365-day-only customer support, the ROI starts to drop when your chatbot fails to engage multilingual customers. Integrating all international languages ​​is challenging. But adding at least several languages ​​can quickly become part of your brand's distinction and success story.
Recent advances in technology such as NLP and Deep Learning have made it possible to develop chatbots with multilingual support. Consider developing international clients as a priority for your business or if you already have international clients.
Automation is the word we swear by at Haptic. We endeavor to see that our boats interact as fully as possible in a fully automated manner without the need for human intervention.
This observation alone provided two powerful reasons to equip our bots with multilingual capabilities. First, it ensures a better customer experience by eliminating bot breaks caused by users inputting questions in non-English languages.
Our enterprise partners are also interested in multilingual chatbots because it allows them to respond effectively to many questions and reach more and more people through the bot.
Native Language Chatbot is especially useful for businesses looking to enter a specific regional market and create brand awareness among potential customers who speak a particular language. Therefore, it is beneficial to install a multilingual chatbot.
Make sure your chatbot fits the future
Chatbots are the technology of 2020. They are in the implementation plans of many companies at any time of the year. A Gartner survey found that 25% of businesses planned to launch chatbots by 2020.
Analyze the goals for the future. Chances are you don't even know what those requirements are - and that's okay. It is the job of your chatbot provider to guide you through the latest technology and help keep your solution secure in the future.
We did not see the journey's end in the first chatbot run. The solution should develop over time. That is why we cultivate long-term connections with our customers—their clarity grows over the engagement. Sometimes, we offer multiple solutions in their section.
Make sure your supplier meets project requirements this year, but don't stop there. Think about next year. Mention next year. Check and make sure they have been in this relationship for a long time and take you on a journey.
Chatbots should be up to date. Don't fall for the long list of beautiful user interfaces and features. It would help if you had so much more than this.
Chatbot: Customer Experience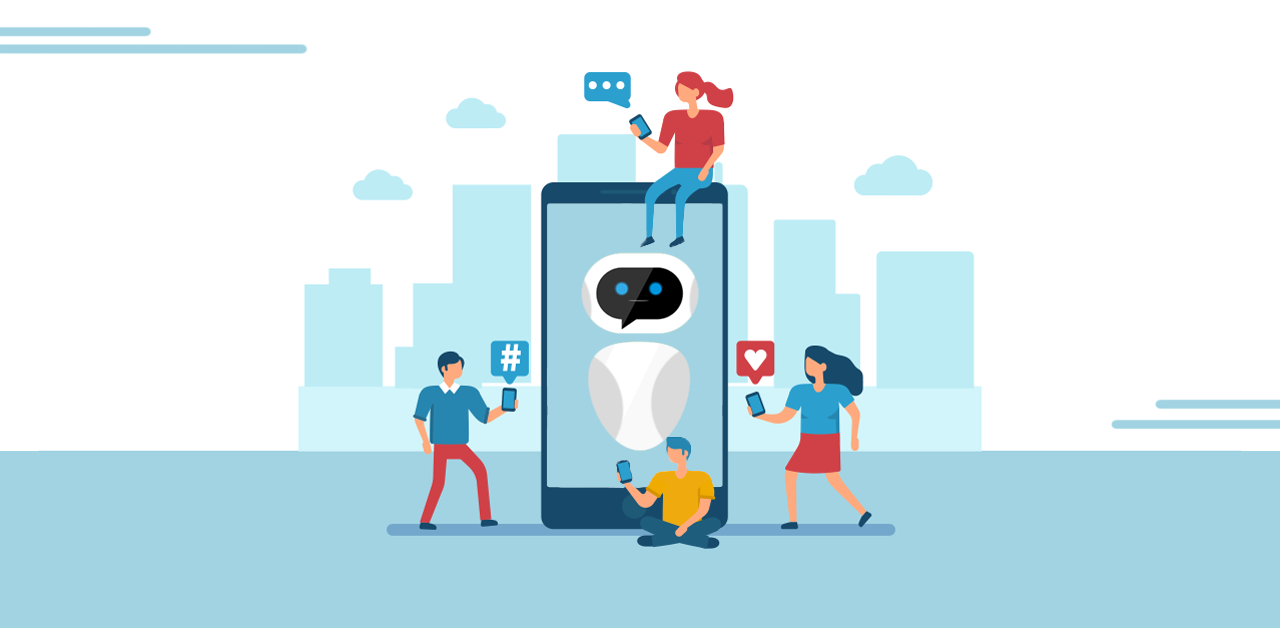 Customer engagement and satisfaction rating levels are higher than just scores. It plays a clear and essential role in increasing or decreasing the business's revenue.
The level of personalization significantly affects the customer experience. Therefore, you need to invest in a chatbot platform that offers a high level of personalization and comes with a simple, flexible, customizable, and scalable interface.
Customize the chatbot to provide an experience tailored to your customers' expectations, interests, and needs. Also, do not forget to provide your chatbot with a considerable amount of data such as domain knowledge, industry experience, and a human-centered approach. This data helps understand the issues raised by the customers and provides relevant information.
Businesses may obtain valuable insights into the user experience (UX) and be instantly alerted of any difficulties that consumers face by gathering data from chatbot discussions. It indicates that you can avoid similar future difficulties or forecast additional problems.
Chatbots can reduce customer waiting time and get them to quickly where they want to be.
The best practice chatbots utilize previous interactions, changing bills, answering inquiries about account balances. It allows users to execute simple activities similar to a real support agent.
The chatbot can also distinguish human emotions such as anger, confusion, fear, and happiness in some cases. If the bot finds the customer angry, it transmits the conversation to a human, relieving the specified customer from their frustration.
Computerized chatbots can also really help in personalizing the customer experience in rethinking. Chatbots collect customer data from their interactions. With that data, actual support agents can use the information to personalize their interactions with customers.
Chatbots are an opportunity for the support representative to focus on more high-value activities instead of routine tasks. For example, sales representatives can use AI to make better offers on new contracts. At the same time, insurance providers are more likely to sell policies when providing personalized advice.
All these will improve the customer experience of your chatbot, making it perfectly suitable for your customers.
Chatbots : The Bottom Line
Chatbots will become an increasingly essential tool in shaping how we interact with our customers, other businesses, and systems at work. Bots can bring genuine value and are ideal for some client conversations. Still, they do not justify abandoning your website or mobile app just yet.
Hence, implementing a chatbot that provides maximum benefits for your business is crucial. Now that you know factors to consider before buying a chatbot, you must not delay this evolution to your business.
Related Article: