The Public switched telephone network has been in use since the late 1800s. This age-old platform has supplied businesses and households alike with a dependable means to communicate with anyone worldwide for generations.
It goes by multiple names such as PSTN, landlines, Plain Old Telephone Service, or fixed-line telephones.PSTN phones are widely used and generally still accepted as a standard form of communication. However, PTSN communication has seen a steady decline over the last decade, with currently just 972 million telephone subscriptions worldwide, the lowest tally so far. There's a good reason for this.
A new form of communication called Voice over Internet Protocol (VoIP) has drawn attention for its faster, more secure, reliable, and cost-effective. Voice data is sent through the internet in digital form rather than plugging into a traditional phone jack like the Public switched telephone network (PSTN).
According to Microsoft, 82% of all companies who switch to cloud computing and VoIP discover that they save money. So, what is VoIP, how exactly does it work to save companies money, and should you start using a VoIP service provider for your business?
What is VoIP?
Voice over Internet Protocol offers a method to send and receive phone calls over the internet. People are starting to consider VoIP as the alternative to the local telephone method of communication.
You've probably heard of the IP address or Internet Protocol address. An IP address is how computers, phones, and other devices communicate on the internet.
While VoIP calls have been around since the late 90s, they've only started to pick up in this generation.
What is Nextiva?
Nextiva is a communication platform that brings users together with business applications, intelligence, and automation, helping businesses engage and build deeper connections with their customers and teams.
The platform brings all communication channels — voice, video, collaboration, chat, and surveys together in one space. This helps businesses access their information to provide superior customer experiences and drive better results.
Intelligence and automation are in-built on Nextiva, so customer service is never in jeopardy.
It's easy to set up, use, and manage, so you don't have to worry about not knowing a thing about coding. You can add applications, such as sales and service tools, at any time from any device.
Nextiva Products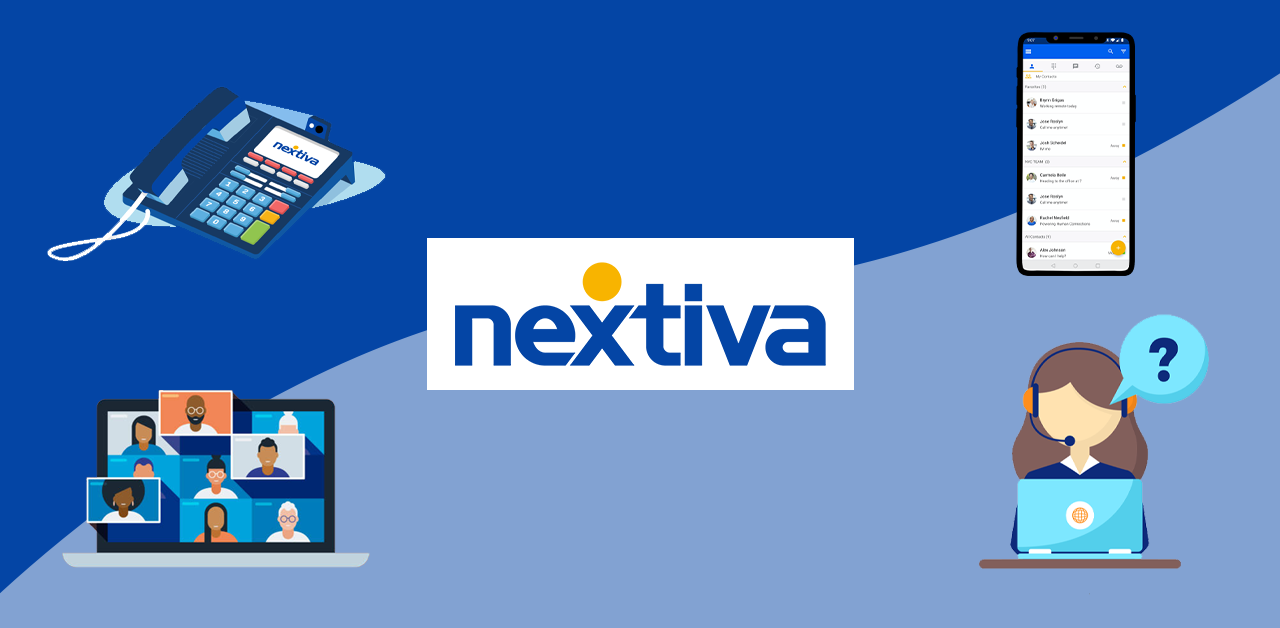 VoIP phone service
We have already established that VoIP service works on the internet, but here's how Nextiva's VoIP service stands out.
Nextiva is an ideal choice for most businesses because it offers VoIP phone service plans suitable for businesses and call centers of any size.
The phone service is reliable efficient and offers features beyond voice calling on every plan. Nextiva also offers platforms for sales, service, and remote team management. It's considered the most versatile VoIP provider. Offering a range of plans to choose from.
Call Center
Entirely run on the internet, the Nextiva call center phone system is designed to handle larger call volumes than a typical call center. A solution that is vastly different compared to a PBX phone service.
Here are its features
Interactive Voice Response- IVR sends incoming calls to the right agents for the job and is customizable
Call Recording
Automatic Call Distribution (ACD) based on working hours, technical support level
Call Routing- Manage customer interactions and don't make them repeat requests
Dashboards and Reporting- Access to advanced features & reports to measure call center efficiency
Video Meetings
Video and audio meetings bring teams together with HD video and audio meetings on one of the most reliable networks.
Nextiva screen sharing and file sharing make working sessions easier. It's a complete, secure, encrypted screen sharing and file sharing solution.
Video icon Live streaming and webinars allow you to take your events and workshops virtual. Nextiva Video can be used to easily set up, manage, and run live streams.
Cospace: Collaboration and CRM
Nextiva CRM and collaboration platform is a communication tool that makes it easier to host all business activities in one place so that you never miss a beat. Create group chats for private workspaces and teams to instantly share messages, workday updates, files, and links, keeping everything organized in one place.
Nextiva Mobile App
Nextiva makes seamless switching between desktop and mobile any time, anywhere, possible. You get all the communication features of the desktop on your mobile device with the mobile app.
How does Nextiva work?
Nextiva operates as a hosted private branch exchange (PBX) using cloud-based communication technology to help you interact within your teams. Back in the day, PBX was a private telephone network in a building.
Today, through the development of VoIP, you can have a private phone network using the internet and from a distance. Nextiva connects calls between toll-free and local phone numbers and users. Before your phone starts ringing, there's a lot of magic that's going on.
Voice over Internet Protocol (VoIP) exists at the core of a Nextiva phone system. Phone extensions exist virtually and not as physically as they used to. You can use any existing business phone number and convert your phone calls from analog sound with codecs to achieve superior call quality.
For optimal performance, many VoIP providers like Nextiva set up a network of data centers. In bad weather, communications automatically move to another server without missing a beat.
How you can set up an effective VoIP with Nextiva
Create a Nextiva account and log into the admin dashboard; the portal is where you will build your team and manage it; that's why it's important to set a backup or administrator for the phone service.
Navigate to the administrator and user portals to know how your team will interact with your virtual phone system.
Set the working hours. Automated features for call forwarding and auto attendance make your job easier in the long run. Planning and designing it early will save lots of time and effort. You won't have to worry about handling calls over lunch or when on leave.
Configure team extensions and voicemails. Nextiva allows you to define an extension for everyone and every feature. This is where an organized system is helpful to not just its employees but also to its customers.
Design your call flow on a canvas with a drag-and-drop feature. Also, export your call flow to have a record for future reference.
Enable call routing and auto attendants.
Switch to custom Greetings and call recordings to add a more personal touch.
Switch to team presence to know which team members are online and available.
Install the Nextiva App for a mobile device.
Features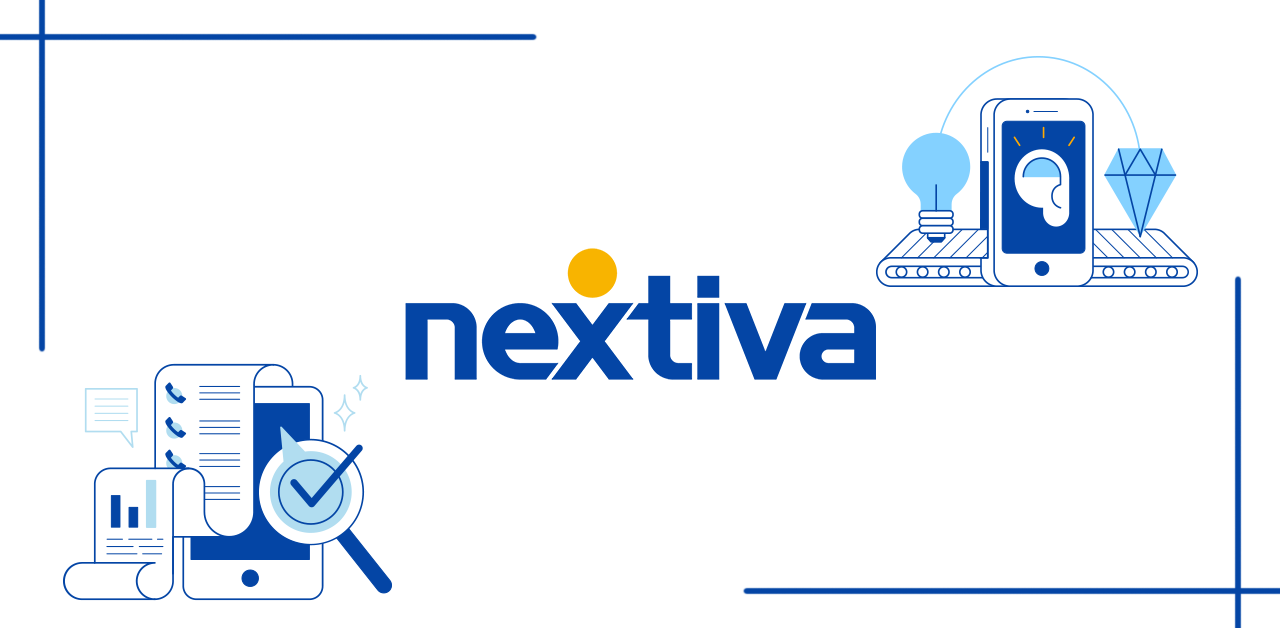 Nextiva VoIP Top Features
HD Phone Service
Unlike the traditional phone lines, Nextiva uses the internet as a communication tool specifically designed for businesses.
Unlimited calls (in North America) and texting
Nextiva has no per-minute charges or calling limits. It follows a subscription model. Staying in touch with customers can be your top priority to earn their trust.
Build better relationships from customer communication regularly when you place calls anywhere in the United States and Canada.
Call Analytics
Nextiva, can give access to historical data to make smart, objective business decisions.
You will be better prepared to predict business opportunities and results based on prior performance.
Nextiva Call Analytics helps make genuine connections with your customers using call analytics.
Voicemail to Email
Receive voicemail messages in your email by integrating Nextiva with email.
Read and re-read messages on a platform you are already checking out of habit.
The Voicemail to Email feature facilitates your employees to respond to customers' needs quicker, even if calls are missed.
Call Presence
The call presence feature allows your business to track and monitor the status of employees and colleagues.
You can see whether they are on a call or not, indicating if others are busy, forwarding the call to the right person.
Other Features of the VoIP are:
Anonymous Call Rejection
Push to Talk
Priority Alerts
Custom Ringback
Custom Music on Hold
VoIP Switchboard
Hosted PBX Phone System
SIP Trunking
VoIP Desk Phones
Nextiva Softphone
Conversational AI
Nextiva Customer Relationship Management (CRM) features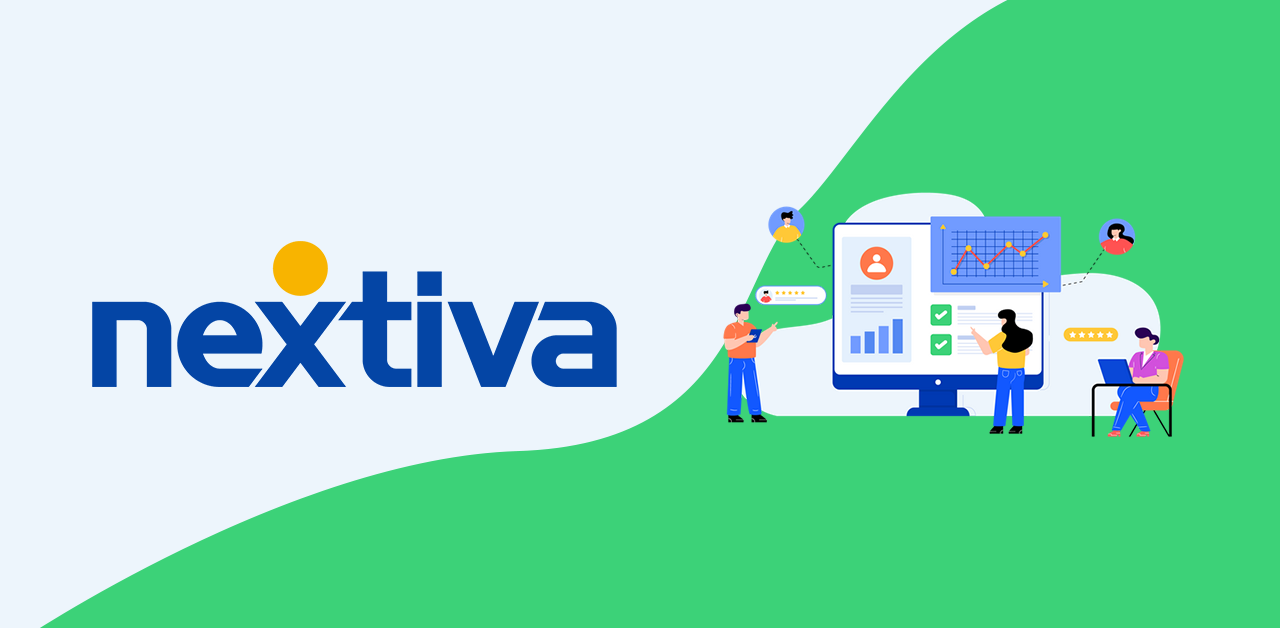 Customer Experience Score
Real-time customer score update. It uses the interactions customers have with your business to formulate a visible score for employees.
The administrator can set what is considered a "satisfied" to "unsatisfied interaction." They can also create rules to trigger actions when the score crosses a limit.
The experience score gives insights on when to engage with at-risk customers and nurture happy ones to create loyal customers.
Database Customization
The Nextiva customer relationship management lets you customize your database to manage customer data and perform the following tasks:
Adding and editing New Tables
Hiding Tables
Adding and editing Relationships
Deleting Relationships
Adding Fields
Use the CRM on your smartphone to turn it into a mobile CRM, where you can optimize relevant customer information.
Schedule Calendar Events
Nextiva offers administrators and agents the ability to set a specific time and invite others to join business meetings. Invitees can be employees of the company and external employees as well.
Collaboration is a vital component of running a successful business. Employees working strategically help in keeping the customers happy.
Multicast Chat
Want to send a message out to multiple employees? With the Nextiva Multicast Chat feature, you can.
Unlike a group chat, you create individual threads between the sender and the recipients of the message(s); similarly, when the recipient responds, it will not be sent to everyone, as it does in a group chat. Only you can view the response.
Nextiva Live Chat features
According to a digital research paper, live chat has the highest satisfaction compared to any customer service channel, with 73%. Nextiva offers Livechat features to take your customer service game to a new level.
Unlimited Chat History
Access age-old information and queries of customers so they don't have to repeat themselves.
Convert Chats to Cases
Certain queries that require more time and effort can become hard to solve. Turn these queries into cases with the tap of a button.
Customize Chat Buttons
Easily change chat buttons according to your business needs.
Internal Wiki
A helpdesk solution for quick customer problem-solving, FAQs have displayed comments to answer customers' queries without an agent's help.
Nextiva Survey features
Customer Surveys
Real-Time Survey Insights
Survey Customization
Employee Surveys
Marketing Research Surveys
Event Planning Surveys
Nextiva: Pros and Cons
Pros
1: Highly Reliable Service
Nextiva states that the service has faced no outages since 2019. An impressive feat. The lack of outages points towards a highly reliable service that can boost your performance. VoIP service outages mean loss of profits and leads for a business.
2: Superior Customer Support
Nextiva offers 24/7/365 customer support that ensures your business will never be left unattended. Issues can be solved promptly, so you never keep your customers waiting. The customer support comes with the most basic plan as well.
3: Post-Purchase Training
Nextiva offers training to employees of a business that subscribe to its plan. Helping them learn and adapt to the technology. It offers training in multiple forms, on-premise, one-on-one training, and webinars, for a tailor-made experience.
Cons
1: No Location tracking
In an emergency, due to VoIP's portability and accessibility, it's challenging for third parties to pinpoint incoming calls.
2: High Pricing
While Nextiva does offer superior service and a ton of features, it is more expensive than other VoIP services. If a company only needs a basic VoIP service and none of the extra features, choosing another provider will save money. That brings us to Nextiva's Pricing system.
Nextiva Pricing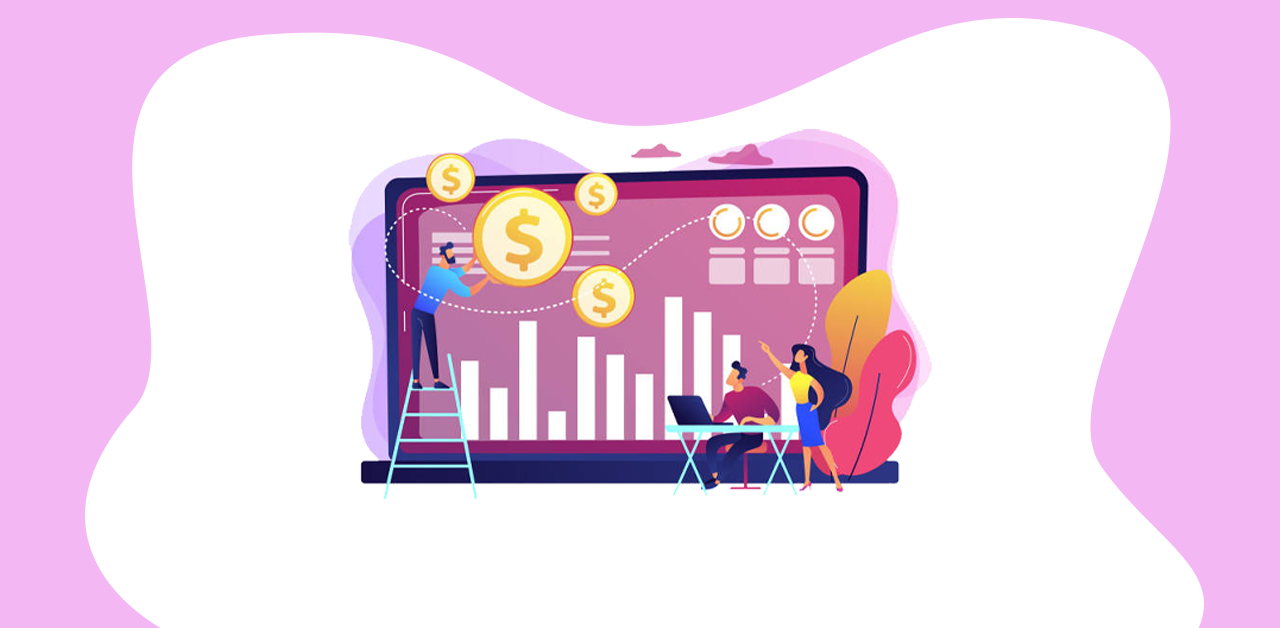 Essential Plan (Ideal for small business)
From $17.95/Mo/User - $23.95/Mo/User
Professional Plan
From $21.95/Mo/User - $27.95/Mo/User
Enterprise Plan (Ideal for medium businesses)
From $31.95/Mo/User - $37.95/Mo/User
Ultimate Plan (Ideal for Large businesses)
From $52.95/Mo/User - 67.95/Mo/User
The pricing of all the plans varies depending on the number of users a business subscribes to. A business subscribing for 1-4 users pays more per user. A business subscribing to over 100 users pays lesser per user.
Nextiva In a Nutshell
Whether a Business needs a VoIP system depends on its size, quality network, and other needs. Ensuring a good enough upload bandwidth is in place for the number of phone calls they expect to have running simultaneously.
For a business that VoIP makes sense for, users who switch to VoIP from the PSTN could save up to 30% on telecommunications costs. (AtlanTech).
There are many benefits of using Nextiva. Like, cost reduction, both in terms of maintenance and the monthly usage, better interface, and superior features. However, there's also an ocean of VoIP providers (1100 in the US alone). Be sure to do your research, and know what to look for when selecting the right platform for your business.
Related :