Less Annoying CRM is the solution for small businesses searching for a means to boost sales and become organized. But finding the existing CRMs takes a lot of work.
This blog will provide you with all the tools you require to keep track of your contacts, prospects, and follow-ups without adding any more clutter.
Thirty days of free testing are available. As part of that trial, you'll have access to a personal CRM Coach who will assist with setup and provide any necessary information (including help importing your existing data).
It was built keeping small businesses in mind and was made to be economical and easy. Absence of an IT staff! You can quickly adapt the CRM to your company without the help of an IT professional, thanks to unlimited customization!
According to the internet source, Less Annoying CRM is most frequently utilized by businesses that have 10–50 people as employees and an annual revenue of $1 million–$10 million.
What is a Less Annoying CRM?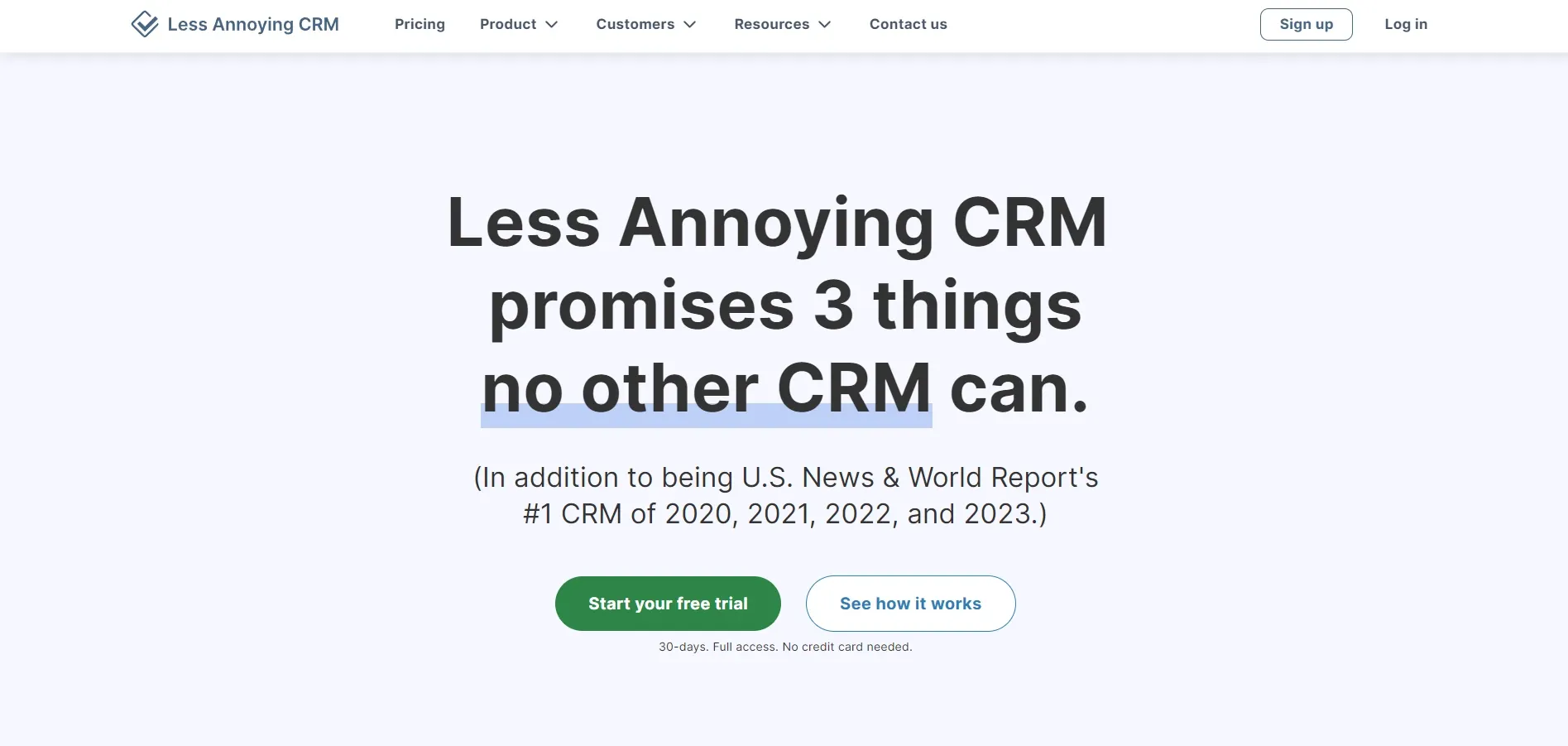 Created explicitly for small organizations, Less Annoying CRM is contact management. The Less Annoying CRM is simple to set up and use and is cheaper for typical small business owners.
The program may be used quickly, and its free customer assistance is available to assist you with personalizing and organizing your CRM.
Less Annoying CRM costs $15 per user each month, and it scales easily to accommodate the growth of your small business.
To help you save time, boost sales, and ensure you never miss a follow-up again, you may use the CRM's capabilities, including its free customer assistance.
Integrate with the CRM now, Try BotPenguin:
How less annoying CRM works?
Less Annoying CRM provides pipelines for managing workflow, which is how you handle leads or other operations. These pipelines provide an easy-to-use collection of lead management tools that are most effective for small businesses or groups.
Less Annoying CRM may personalize and compile all client data into a single, easily accessible location.
Users may examine any notes, files, tasks, events, and pipeline data associated with a contact on the dashboard. It also provides impressive features. Some of these are discussed in detail below.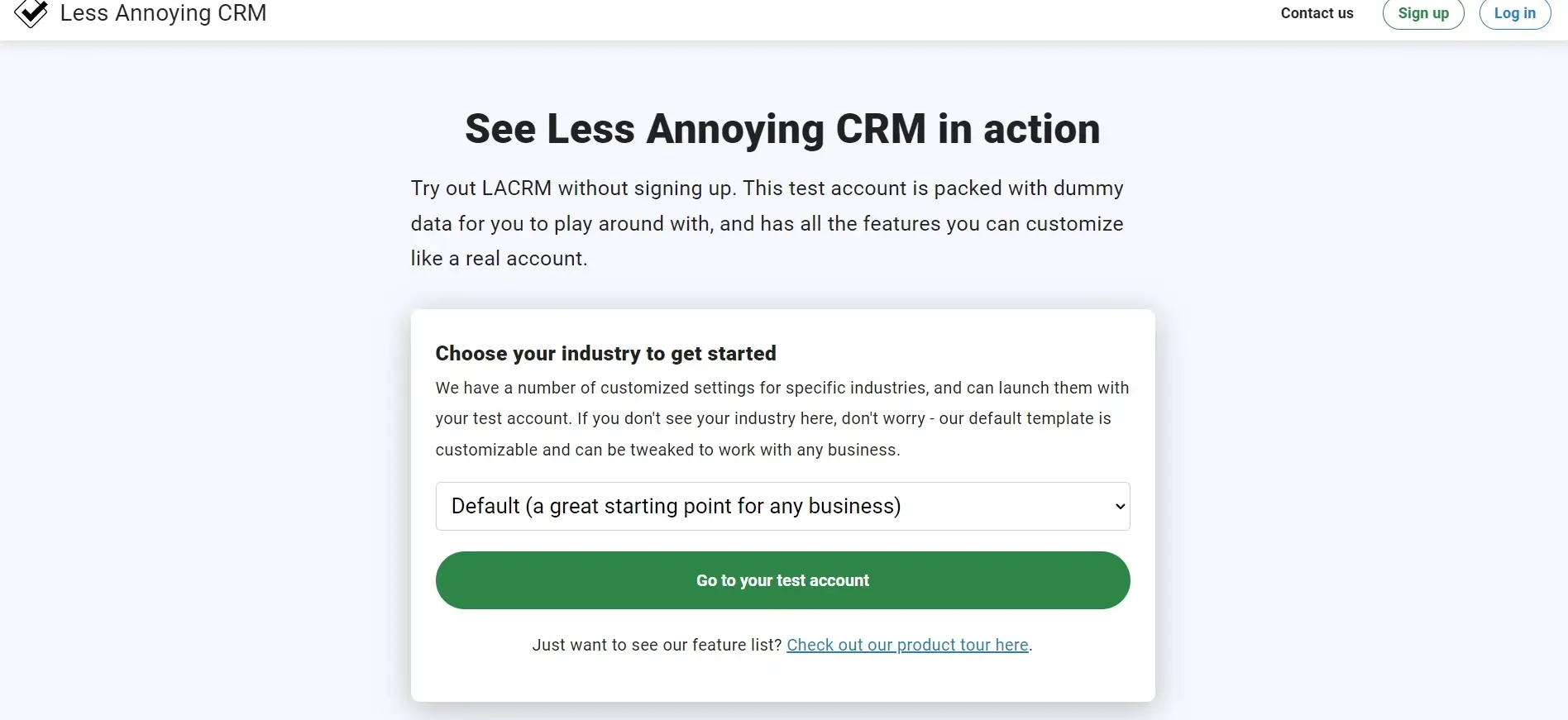 User friendly
It uses simple products designed for small companies with little requirement for technical expertise to set up. It utilizes the system because there are no extraneous functions, which keeps the interface clean.
There is little requirement for technical expertise to set up and use the system because no irrelevant parts support the interface clean.
Collaboration
Less Annoying CRM Support requires as many users as possible to collaborate. An individual's level of access is determined by their unique login information and permission settings.
Customization
Adjust the system's settings to your particular business needs, whether they entail major configuration adjustments or minor adjustments.
They include notifications, name and color schemes, pipeline fields, contact fields, and access rights.
Export and import capabilities
The CRM's notes, contacts, and companies may all be exported with one click to save offline information.
Mobile Access
Access is from any location using a web browser on tablets, desktop computers, and smartphones without syncing or installing an app.
Less Annoying CRM App
Less Annoying CRM does not provide a mobile app in the traditional sense since that would go against its customs. At least it is not available on the Play Store or the App Store.
Usage efficiency
Less Annoying CRM shines in this situation. This platform has one of the most while lacking specific sophisticated capabilities and a dedicated mobile app.
Management of Contacts
Keeps every contact in one location, whether a person or a company. To identify group-specific categories of communications fast, filter the views.
A list of activities, files, notes, company and contact information, and pipeline status are all contained in each record.
Managing a pipeline
It has four default pipeline stages, with the option to add more. Use customizable templates for certain pipelines, including orders, projects, invoices, and other situations.
You may add a job, like following up on a particular day, when adding contacts to a pipeline.
Workspace
Its workspace acts as a summary dashboard which can provide a quick look at all pertinent data, including a pipeline report and an activity feed, as well as an overview of the day's events and tasks.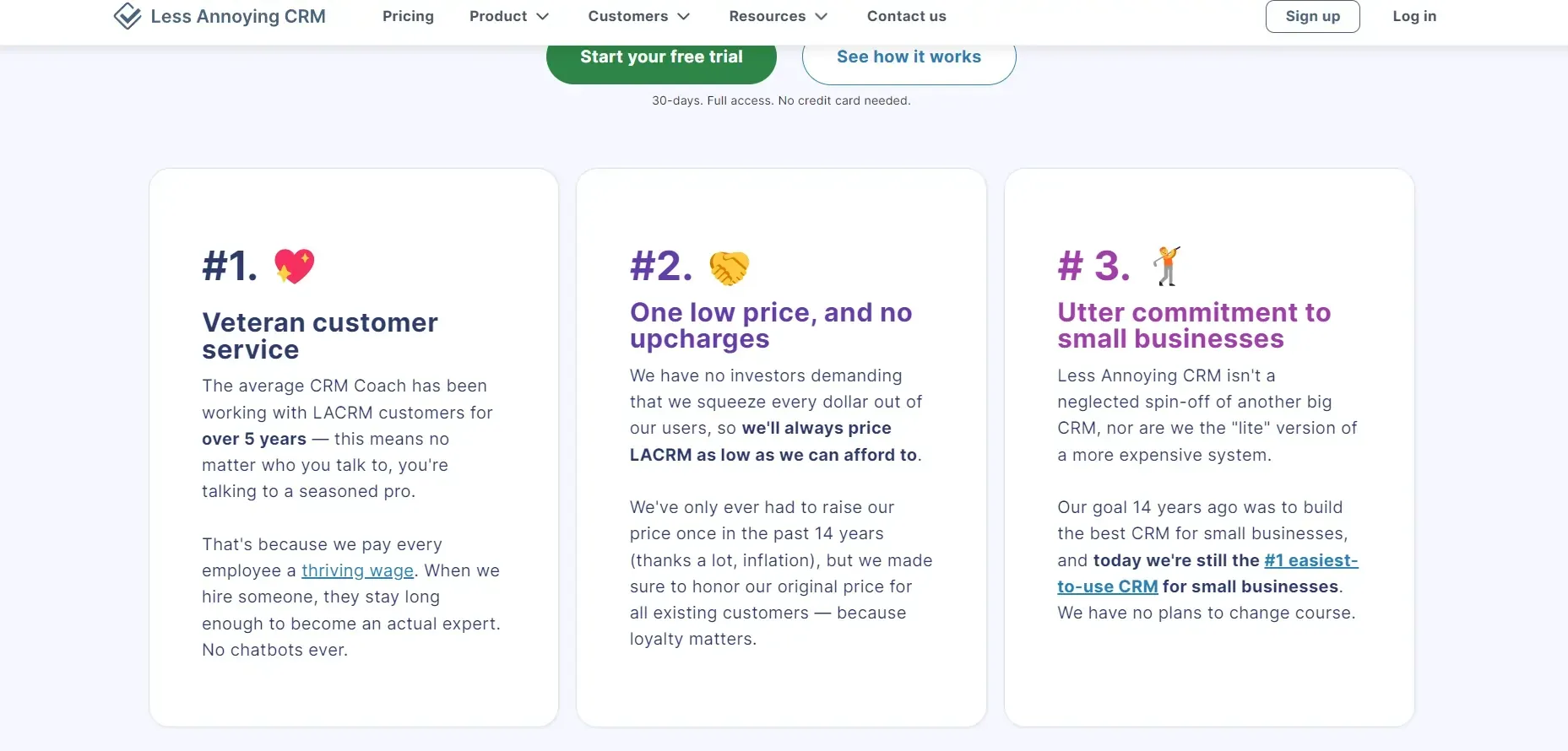 Pros and cons
Pros
Customer service: All users who brought up this issue said that the support staff was accessible, understanding, and knowledgeable.
Simple to Learn: Every user who mentioned this feature mentioned that little to no training is needed, and there are brief, informative videos to assist in grasping the program.
Cost: Most of the reviewers—95%—who mentions price agree that the system is relatively affordable.
Cons
Integrations: More than 55% of reviewers that refer to this feature point out that the extent of integration is constrained and needs integrations with tools like Constant Contact and LinkedIn Sales Navigator.
Mobile App: According to 60% of reviewers who cited this element, the system requires a specific mobile app.
Less Annoying CRM Pricing
You will have to pay $15 per user, per month, for Less Annoying CRM. No levels, no extra costs, and no yearly commitments.
Less Annoying CRM stands up to its name by offering just one price plan, unlike other suppliers that provide a wide variety of complex programs and levels.
It frees business owners from worrying about the minute details of various price plans and lets them concentrate on the software's more fundamental features.
A lengthy 30-day free trial is also provided by Less Annoying CRM, providing you the chance to test the basic program before buying.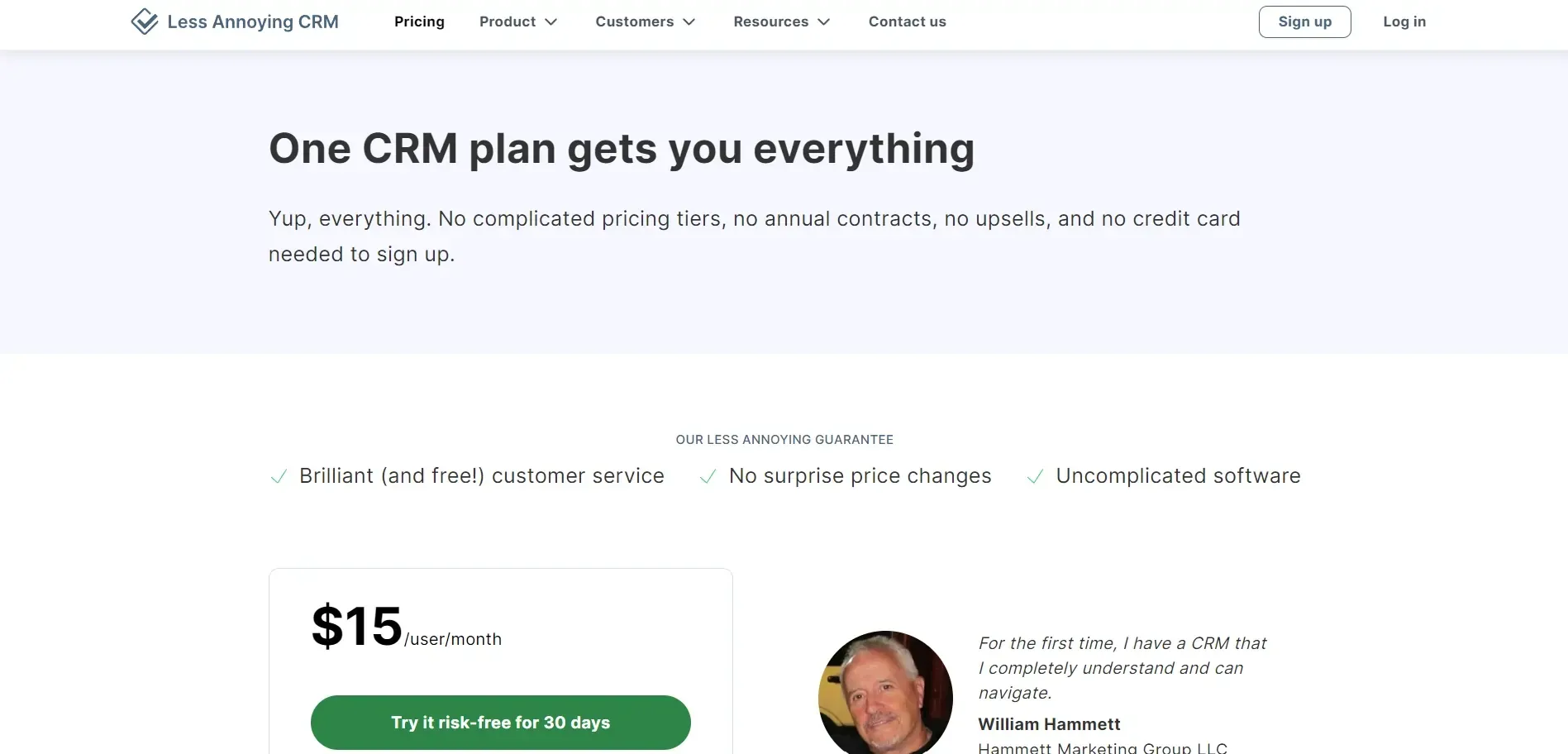 Conclusion
Less Annoying CRM's effortless design makes it simple and reduces most of the learning curve associated with more complex CRM solutions, making it ideal for small company users.
It is a unique CRM product with a constrained feature set.
Given the extraordinary usability and the unquestionably low cost, this is more than made up for.
Less Annoying CRM can be the affordable choice you need to start with if you're a small organization that doesn't need many bells and whistles.
But many additional solutions are available if your company is more prominent or you want sophisticated functionality and in-depth analytics.
Overall, Less Annoying CRM offers a budget-friendly, essential choice that may be just what you need. With a 30-day free trial, you can test it out for yourself.
Connect with BotPenguin's platform, which will provide the best customer service that plans meetings for you, notify you of reminders, and gives you notifications. You can also read more about Less Annoying CRM on our website.
Frequently Asked Questions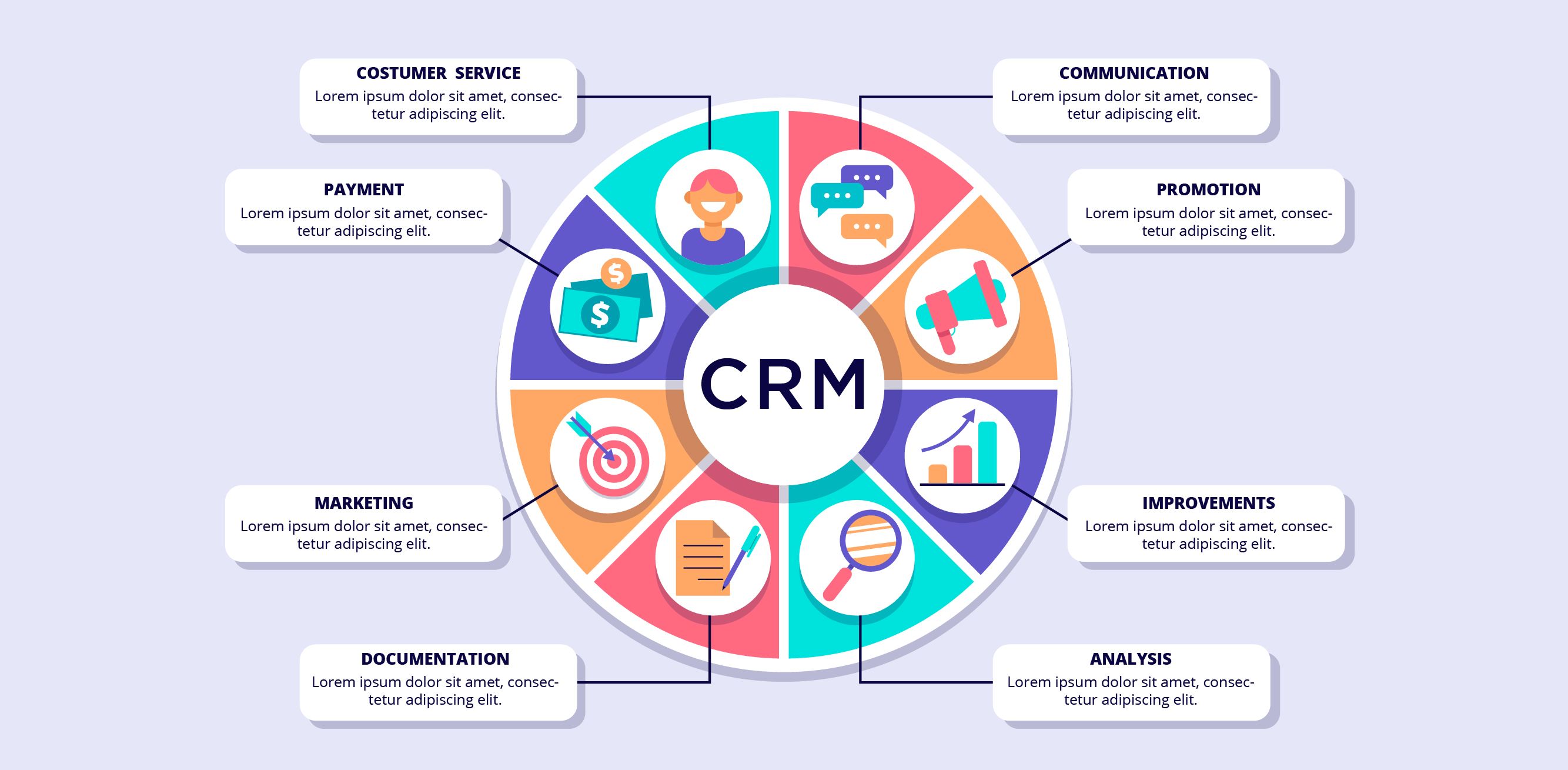 What is the typical use of this service?
This CRM can manage your contacts, prospects, notes, calendar, to-dos, and more with a single straightforward online tool.
What are some of the programs this service frequently uses in conjunction with?
Less Annoying CRM is frequently used in conjunction with your email program.
Who is this service's primary clientele?
The sole emphasis of Less Annoying CRM is to provide easy-to-affordable CRM tools to small enterprises and organizations with 1 to 50 people.
What other apps does this service interface with?
Google Contacts, Google Calendar, Outlook Calendar, and MailChimp are among the services that Less Annoying CRM integrates.
What platforms are supported by this service?
Since it is web-based, you can access any computer, tablet, or contemporary smartphone anywhere around the globe. In addition, it takes care of all security, data backups, and software upgrades, so you won't have to bother about the tedious technical details anymore.