As per the reports collected by "SuperOffice," 87% of businesses use cloud-based CRM today. While in 2008, the statistics showed that only 12% of the companies use CRM. There are 13 million Zoho CRM users based on data on "HelloLeads." Hence, with the increasing demand for Zoho, the new users are not entirely aware of all the features that Zoho CRM provides. You must understand the features and use them appropriately. It is the key to building better relationships and increasing sales.
Zoho CRM provides a complete set of tools that increases your work productivity. Various start-ups and large enterprises employ Zoho based on their requirements. From B2B businesses to SMBs, every company can personalize their CRM according to their priority. It is a one-stop-shop CRM. Let's get to know it in-depth.
Zoho CRM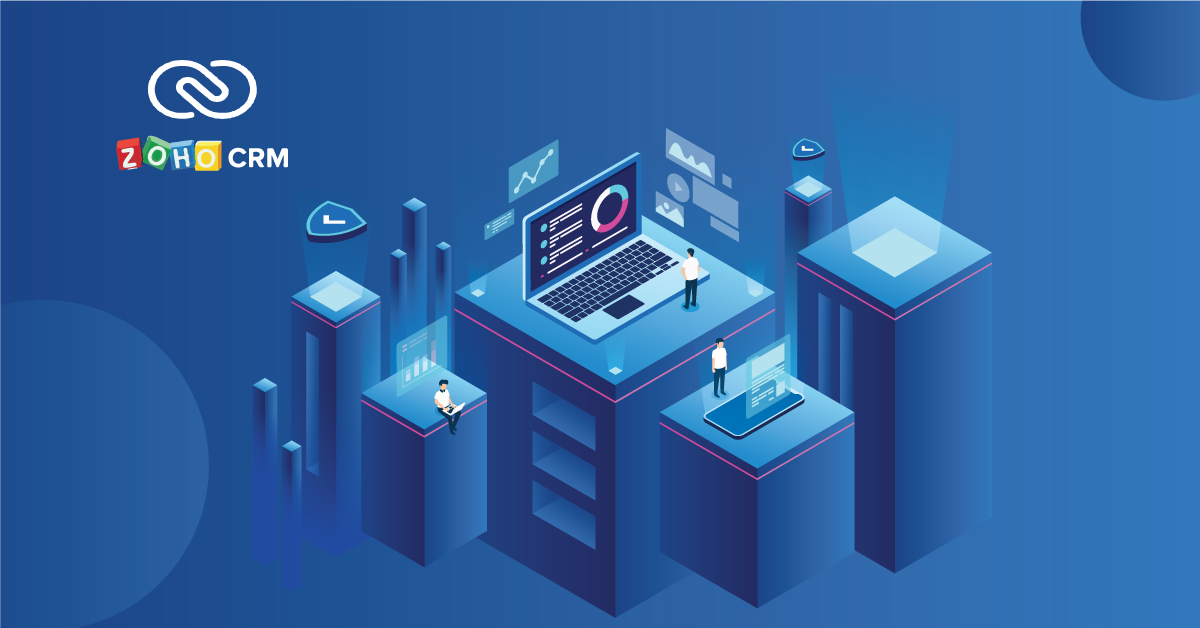 Zoho CRM has a very straightforward interface with the least learning. Zoho has more than 15 years of CRM experience. It offers extensive coverage and rich features. It is an intuitive user interface making it comparable to any primary brand name. There are 15 Features of Zoho CRM. A user must get familiar with these features. It would ensure your growth and help you meet your target.
Zoho CRM Features
There are specific types of features users expect before choosing a particular CRM. According to Inside CRM, 65% of entrepreneurs give "easy to use" priority to purchase a CRM. 27% of the professionals prefer schedule management features are essential. In comparison, 18% of them look for data snapshot capability. Zoho CRM provides all these features and a lot more under one roof. The following is the list of features of Zoho CRM and the tasks these features will perform to ease your way to reach the objectives.
SalesForce Automation
The feature performs some of the redundant tasks like scheduling sales appointments and sending follow-up letters. It will also perform jobs like emailing, monitoring contacts, and updating sales opportunities. Furthermore, this will help your sales team in creating and nurturing leads. It will enhance customer relationships and close more deals.
Lead Management
Lead management is analyzing the incoming leads qualifying these leads. Additionally, nurture them so that they can convert into business opportunities. There are various tools that Zoho CRM provides to manage the leads.
Deal Management
Zoho CRM's Deal Management Software enables you to close more deals quickly.
Account Management
You can manage the customer's accounts through account management tools in Zoho CRM. It will help the sales team to close more deals.
Contact Management
You can easily communicate on many channels through one platform. Through the helpdesk software, Zoho CRM can help you enhance your customer experience.
Workflow Rules
This automation in Zoho CRM performs some of the routine tasks to elevate the productivity of your business.
Canvas Design Studio
This feature allows you to design your CRM based on your desire and choices. There are beautiful database styling facilities in Canvas Design Studio.
Zoho CRM features: Process Management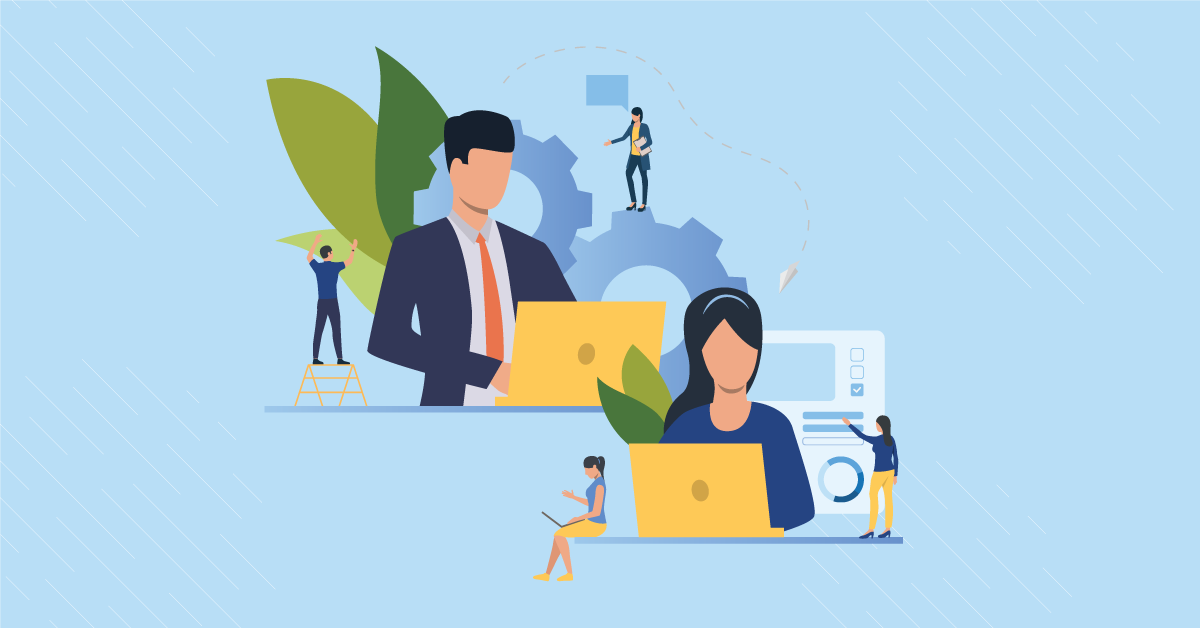 Zoho CRM will observe the sales process of your company and determine the effective sales strategy to plan different sales processes to success.
Blueprint
It is necessary to ensure that the sales process is scalable. The right customer shall be given equal attention as the team expands. The Blueprint of Zoho CRM helps your team choose the correct process for customer interaction.
Lead Scoring
Zoho CRM provides scoring to the leads based on their interaction. It helps you predict the leads that might cover.
Approval Process
There is an approval management system in Zoho CRM. It manages systematic approval for pricing discounts, contract review request, and more.
Assignment Rules
Zoho CRM will filter the leads depending on their score location and assign them to the right sales rep with this facility.
Escalation Rules
Zoho CRM immediately escalates the overdue cases to the appropriate manager or salesperson. You will have to simply arrange the priority, case name, and dates to function this process.
Review Process
With Zoho CRM, your company can define a review process. The team can evaluate the incoming information before approving or rejecting them. Your sales team will have the highest quality information to make decisions and state the reason for their rejection or approval.
Validation Rules
With this feature, you can validate the leads before entering the records. It is to maintain the standard and quality.
Email Parser
It will capture the information by leads from incoming sales inquiry emails.
Multi-page Layout
There would be many sales processes with different fields, records, views, reports, dashboards, and more. Various departments of your company can make use of the software.
Journey Orchestration
Understanding each customer's journey and helping them through their journey is possible with Zoho CRM. Zoho CRM aid in offering your customers a customized brand experience. The customers usually connect to your brand through multiple mediums. They might have different paths to reach the stage of buying your product or service. CommandCenter of Zoho CRM tracks personal journeys and helps in providing a great customer experience.
Omnichannel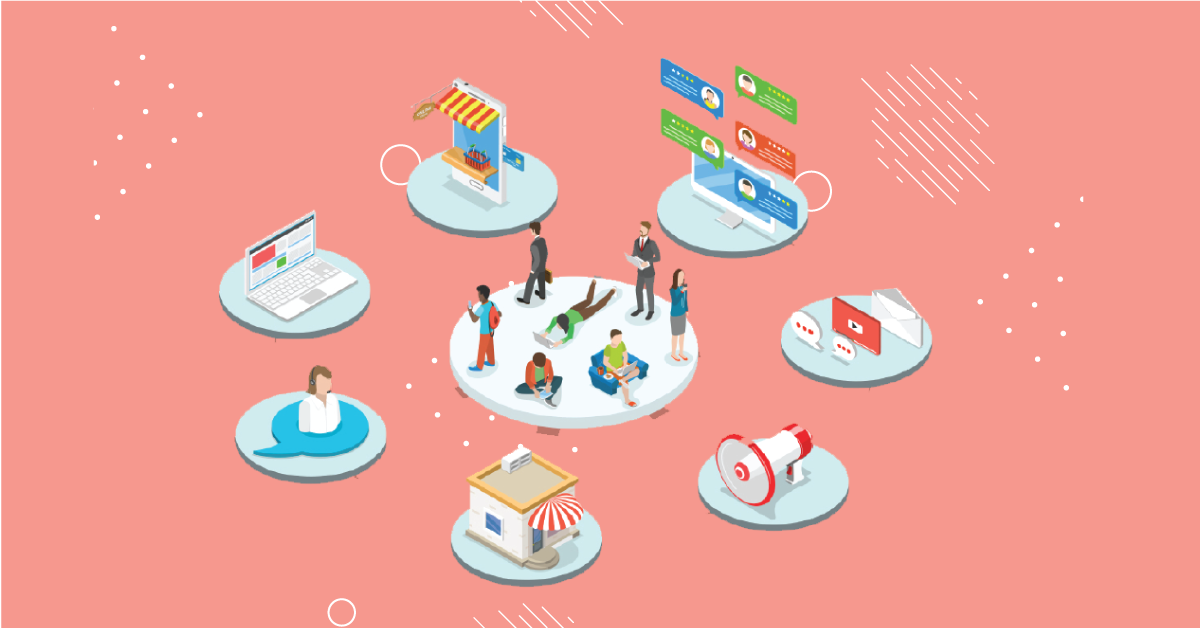 This attribute enables your customer to interact with you through various platforms. It makes it easy for your sales team to manage multiple channels and have meaningful interaction with the customers.
Email
With Zoho CRM, you can get detailed reports on emails, bounce rates, click rates, etc. You can easily connect with your clients through Zoho CRM. Zoho CRM has POP and IMAP setup for emails. Your emails in Zoho CRM a protected. Additionally, relevant individuals will have access to them. You can also prioritize email based on the stage in your pipeline and other specific features.
Telephony
With this feature in Zoho CRM, you can multitask by calling, tracking the calls, and viewing the customer's information at the same time. You can connect with 50 plus telephony partners with Zoho CRM. Telephony allows you to record the call status, take notes, and keep the remainder to avoid missing any follow-up calls.
Social Media
You can integrate your social media profiles with Zoho CRM. It will help you track the conversation about your brand. You can search for the specific keywords and analyze if the accounts with such keywords are your customers or prospects. You can also respond to the posts and automatically generate leads.
Live Chat
You can convert your live chat into sales by connecting it to Zoho CRM. You can even insert a new live chat to Zoho CRM. It will help you differentiate between a prospect or customer. You can even save the chats to your CRM.
Webforms
You can embed a web from Zoho CRM to your website. You can build connections with the visitors and convert them into leads. Your form will inform you about the visitors on your website. You can save the details on your website.
Self-Service Portals
With this feature, you can access your customers, vendors, and partners through various portals. You can choose the information they can access. The customers can have access to their records, cases purchase, etc.
Web Conferencing
Zoho CRM integrates with Show Time and Zoho Meeting. With this, you can conduct an online conference, webinars, etc., and have a visual conversation with your prospects and customers. You can use chats, polls, questions, etc., and record the session.
Communication Context
You can keep a contact record to maintain vital information in each conversation. The advanced filter will help you find contacts using your chat.
Analytics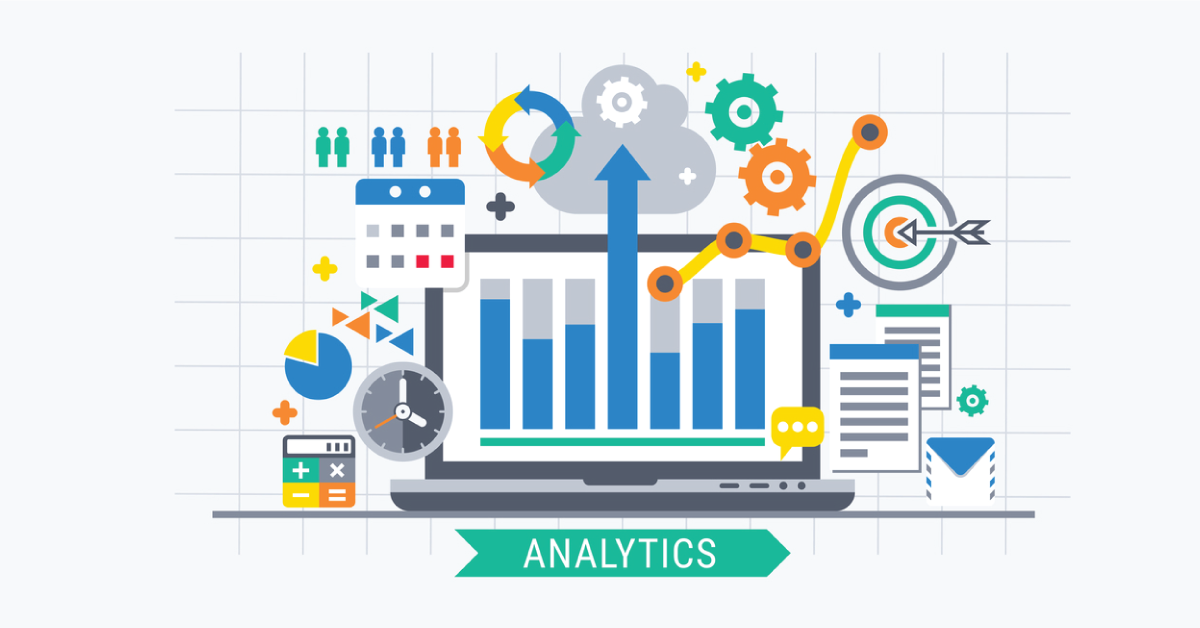 You can analyze every aspect of your sales cycle through Zoho CRM's advanced analytics. You can analyze leads, have deal insights, email analytics, and more. You can even personalize your dashboard with analytics widgets, including charts, target meters, KPIs, and funnels. It will assist you in making data-driven decisions based on reports.
Customizable Reports
You can choose from different metrics like campaigns, activity, reports, sales trends, and much more. It will help you customize your reports based on your needs.
Charts
Zoho CRM provides you with various charts like pie charts, histograms, pipelines, etc. It will help you visually analyze the analytics.
Anomaly Detector
The parameters like number of leads per month, number of deals closed and more is easy with Anomaly detector. Zoho CRM has an AI-powered anomaly detector widget to check sales performance automatically.
Cohorts
It groups the data and provides the best-performing sales rep or the retention period affecting the lead score.
Quadrants
It is to determine the differences between various metrics of analytics. It helps you build a relationship between different variables and compare them.
KPIs
It provides you with the details of complete sales figures to help your team focus on improvements.
Comparator
With this function, you can compare the metrics with different modules like the team, users, etc.
Funnels
It analyzes the overall sales process and results by checking the total conversion rate.
Zone maps
It is to map the things you excel in and what you need to pay attention to.
Sales Enablement
Zoho CRM feeds you with sales enablement tools that will reduce your sales team's time to win each deal. There are various tools like finances, document libraries, portals, wizards, and much more.
Performance Management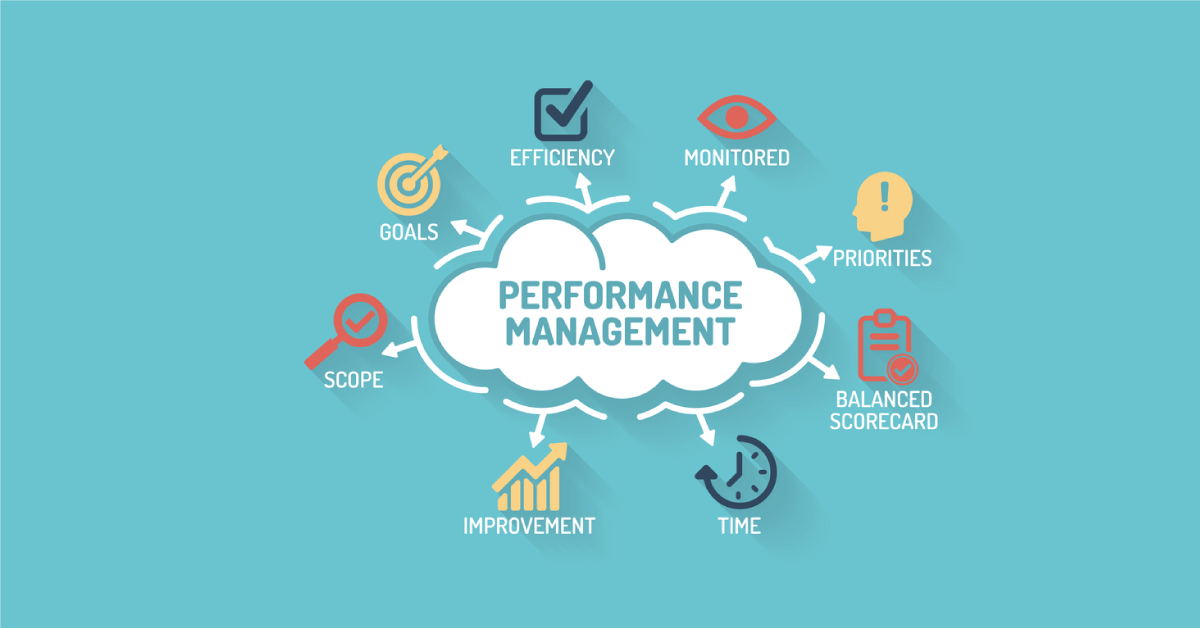 The Zoho CRM provides services of SPM software, i.e., Sales Performance Management software. Understanding your company's current performance and future potential requires monitoring your sales activity. This will boost your sales pitch with powerful comprehension. It will also help you understand the changing trends and help you get through economic problems.
Predictive Sales
Zia, the virtual assistant within Zoho, eases many tasks. It can help you access the information you need to note down the things you dictate. It can predict sales activity outcomes, detect anomalies, and automate regular tasks. Zia can help you in anomaly detection, provide competitors' alerts, and noticeably more.
Customization
There are various buttons, custom fields, and layouts to gather various data. You can identify relevant information, test customization before going live, and even localize the currency for your users. You can choose Multi-page layouts, Custom Components, Choose the views and filters, etc.
Marketing Automation
With the help of Zoho CRM, your team can easily conduct marketing campaigns and send quality leads to the Sales. It helps you receive the best ROI from the campaigns. You can nurture leads and access various tools Google Ad campaigns, Survey campaigns, etc.
Team Collaboration
Zoho CRM improves your communication with the customers and builds communication within your team. It will allow your team to add useful context for sales records. It will even add collaboration tools to provide one platform for sharing updates.
Feeds
Zoho CRM's team Collaboration feature provides you with the feeds column. With this, you can discuss deals, announce things, and more with your team.
Chat
With this function, you can create a bot and commands to easily share the updates, reports, analytics, etc., with your team members.
Notes
Here, you can keep text and audio notes to keep important things and records.
Tags
This feature enables you to tag people to make them aware of the information on notes. It also enables different categories of tag marks.
Groups
You can simply group your sales team depending on the tasks they are given and the projects they might be working on.
Project Management
The project management systems help you assign the projects and plan efficiently.
Remote Work
This tool of Zoho CRM enables your team to be productive while working remotely. With the increase in remote work, this is an essential feature.
Mobile
Responding to the customers on time is crucial to having successful leads. Your sales team can use mobile phones to answer the prospects with the mobile application quickly. It gives flexibility to the team to choose their comfort and work efficiently.
Mobile CRM
You can easily manage your contacts and keep a record of your tasks. Mobile CRM will also help your team manage the schedule and more using The mobile application.
Analytics Mobile
With this feature, you can keep track of the KPIs and compare sales performance across the team. Analytics Mobile will help you ease in working with analytical results.
RouteIQ Mobile
It also provides you with a route to meet the leads and appointments. You can check the routes and access your customers through this feature.
Mobile Card Scanner
Converting the card to Zoho CRM contact is possible with this provision on your Zoho CRM mobile application.
Security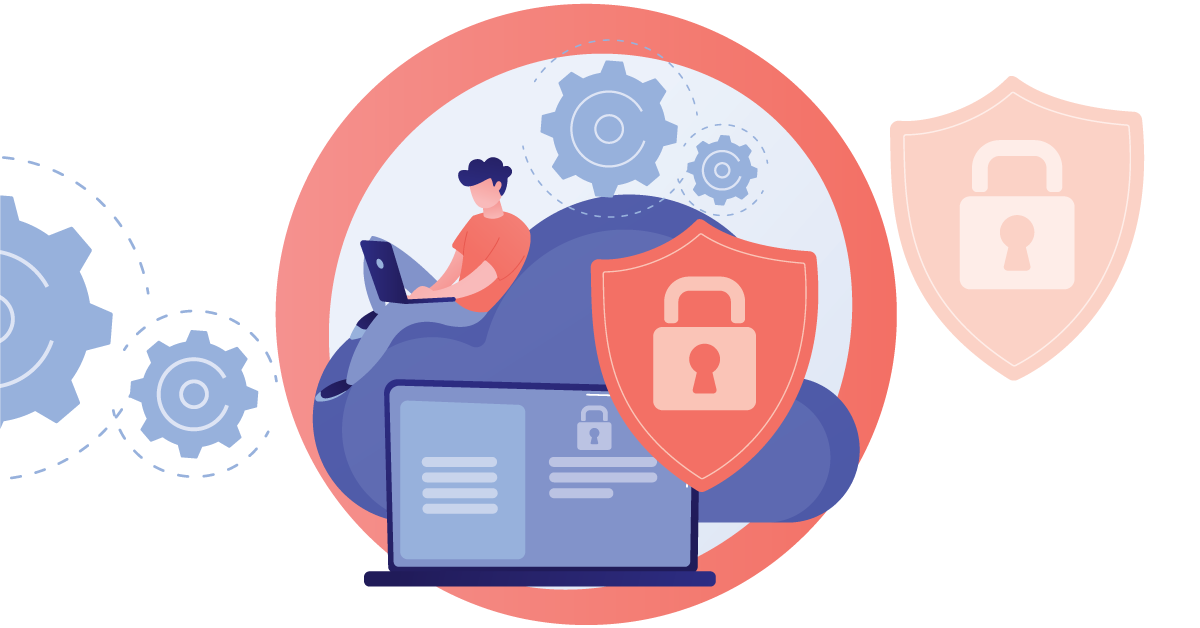 Features like audit log, encryption, IP restriction, and two-factor authentication. It is to keep your data secure.
Roles, Profiles, and Teams
This feature at the enterprise level provides you the facility to access the data on your CRM to the one you want to share with.
Data Security and Compliance
It provides strong AES to encrypt and decrypt sensitive data. It uses the AES-256 protocol to prevent information from being leaked or lost.
GDP
With General Data Protection Regulation, you can secure the data of your customers and protect their data.
HIPAA
With Zoho CRM, you can comply that you have necessary precautions to protect ePHI (electronic protected Health Information)
Developer Platform
Complex codes and development can slow down the tasks. Thus, Zoho CRM provides some low-code and pro-code tools that provide you with automation. It also integrates your data with the enterprise stack and generates custom solutions for your web and mobile.
Client Scripts
It enables you to run scripts for background mail triggers; custom alters and confirmation, lookup filters, and more. Client Script will help you personalize your CRM for users.
REST API
Unify current customers with Zoho CRM Rest APIs and SDKs from different applications and databases. Ensure a single point of truth by capturing every customer interaction and enhancing your workflows with additional data.
Deluge Functions
Deluge is Data Enriched Language for the Universal Grid Environment. This online scripting language works with Zoho Creators. Deluge allows you to write serverless, event-driven code. This code integrates with Zoho CRM data while running with the same infrastructure and configuration as Zoho CRM.
Widgets
You can connect to various widget applications by integrating them into Zoho CRM data and workflow. You can extend your Zoho CRM account's user interface. Using Zoho CRM's Widget SDK, you can use any open source technology within Zoho CRM's pages, layouts, or buttons.
Mobile and Web SDK
Zoho CRM allows you to handle your field teams, customers, and employees by building a role-specific app for them. Zoho CRM can act as the backend of your application. It will automate the process of synchronizing and analyzing data in real-time. You also don't have to worry about the infrastructure or scaling needs.
Developer Edition
Zoho CRM provides a fully-featured Developer Edition for free. It will help your developers and employees learn the configuration, data model, and developer tools so that they don't have to risk access to any of the production data.
Sandbox
The sandbox in Zoho CRM will allow the administrator to control the changes they want to deploy while also enabling them to test each change before pushing it live.
Long Story Short
Conclusion
Zoho CRM provides you with bundle tools. It provides automation services to make your sales easy. It will also increase the productivity of your team. Knowing about all the features and learning to operate them. It would be a necessary step before installing Zoho CRM to your business. Were you aware of all the features that we have mentioned here? Go try one of the best CRM for your business.
BotPenguin is an AI-based chatbot-making platform that lets you create smart chatbots with zero coding.