WhatsApp has grown to become one of the most popular messaging networks in the world, with over 2 billion users globally.
As a company owner, you can take advantage of this notoriety to connect with clients and offer them a smooth, individualized experience. Using a WhatsApp chatbot is one method to do this.
A WhatsApp chatbot is computer software that mimics human speech using artificial intelligence (AI).
Combining WhatsApp Chatbot with your company account can help you respond to inquiries from customers, share knowledge, and even collect orders.
Businesses across all sectors are starting to see the astounding worth of one of the most promising technological trends in recent technical alchemical history.
Automated communication that is quick and simple keeps customers happy and lessens worker stress.
This blog contains a comprehensive guide to WhatsApp chatbots in businesses and enterprises.
So without further ado, let's get started!
What is WhatsApp chatbot?
A chatbot is a software application that interacts with people according to predetermined rules. It's simple to set up and operate.
You can use text messages or even audio messages with a WhatsApp chatbot. The application of a WhatsApp chatbot determines what it is.
You may automate your sales and customer support with the WhatsApp business account chatbot.
For instance, if you use WhatsApp Business to manage an online store, a WhatsApp bot will present products and categories that are linked to them to your consumers upon request.
What is WhatsApp Business?
WhatsApp Business is a platform for starting businesses that were created by Facebook created.
WhatsApp is the best replacement for antiquated SMS systems since it enables businesses to engage with their customers via conversations, reminders, and confirmation messages.
WhatsApp offers two sorts of business solutions:
WhatsApp for Business

WhatsApp Business API
Benefits of adopting WhatsApp chatbots for companies
WhatsApp chatbots provide several unique features in addition to the fantastic advantages of conversational AI and chatbots for client interaction.
1. WhatsApp is very easy to use with its simplicity:
WhatsApp Chatbots, the most widely used mobile messaging program worldwide, has over 2 billion users. This information points to the platform's simplicity and usability.
Smartphone users from all demographic groups are using WhatsApp Chatbots.WhatsApp is as simple to use for individuals as it is for corporations.
Technical knowledge is optional to comprehend the platform or its capabilities once you have your WhatsApp Business API and a validated business account.
2. Whatsapp provides quantitative metrics:
The following quantitative measurements allow a company to examine and understand information about its WhatsApp client engagement quickly:
Reports on message delivery: total number of successfully sent messages

Reports on messages seen: open percentage

Average session length: How long does the average client interact with the WhatsApp chatbot?

Specialized Analytics Reports: As the company requires for their team or services.
3. Whatsapp can be easily automated:
WhatsApp Chatbots are designed to assist consumers and customer service staff by performing all automated activities.
It is simple to automate processes like monitoring the status of a shipment, placing or canceling orders, and making bookings.
AI-powered WhatsApp chatbots can also answer basic, information-based client questions.
Using a WhatsApp chatbot can lead to better customer service, quicker issue resolution, and a reduction in support calls and emails.
As a result, there is an improvement in consumer satisfaction.
4. WhatsApp provides constant client interaction: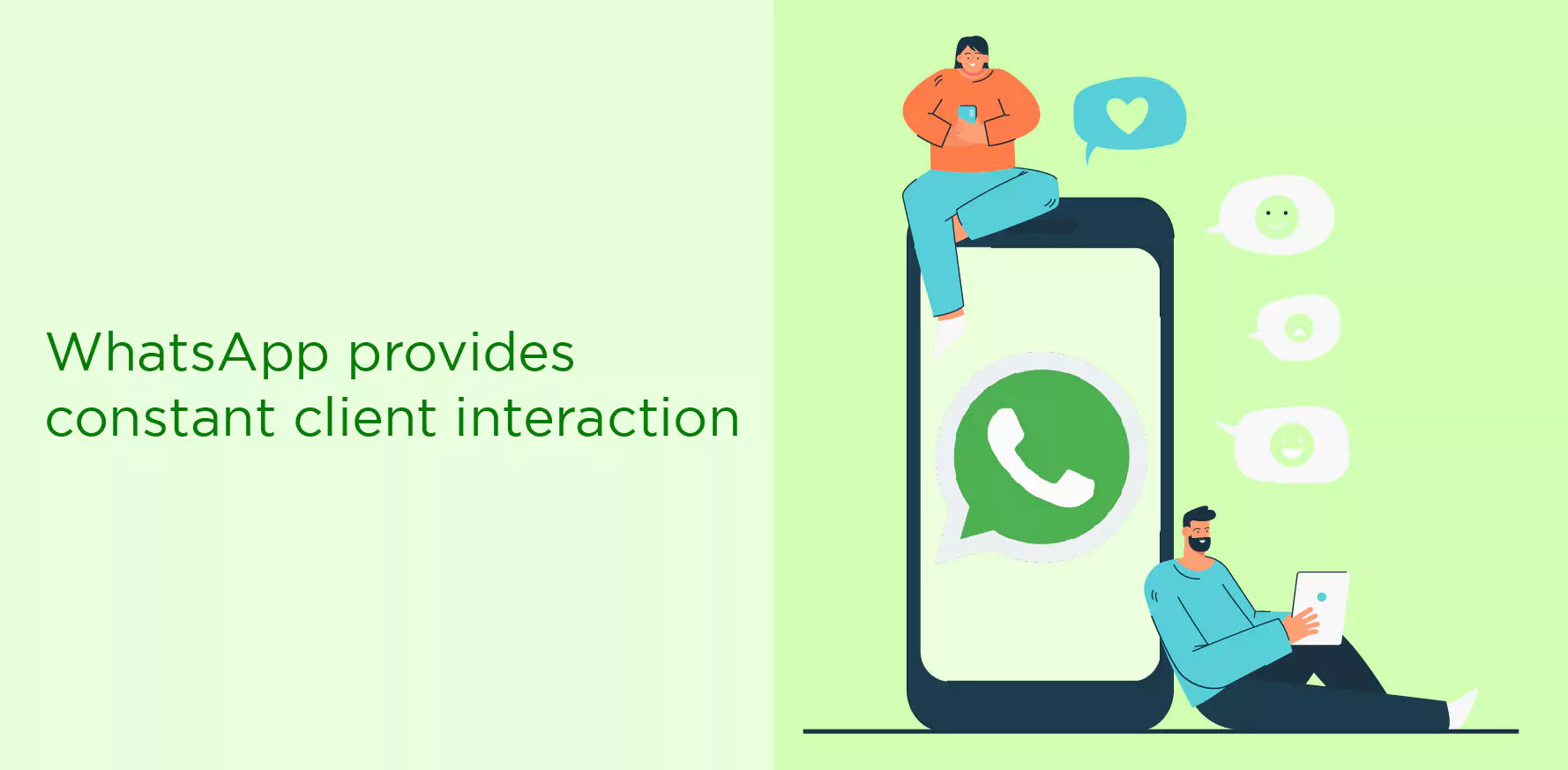 It is important for businesses to be present on WhatsApp, where their customers are.
Research indicates that the market for chatbots will increase at a compound annual growth rate (CAGR) of 24.3% and reach $1.25 billion by 2025.
Even though this information applies to all chatbots, the WhatsApp chatbot has a high client contact rate (41 billion messages per minute) and is useful for companies.
Finding a similar audience base elsewhere takes a lot of work.
So, if you're still debating whether the WhatsApp Business API is useful for your company, you'd better get moving.
5. WhatsApp is cost-effective:
Cost-effectiveness is given with the aforementioned advantages.
It is a good bargain if a firm can automate business processes and gain a large audience by paying a low price for the WhatsApp Business API.
Additionally, customer service representatives can respond to consumer inquiries with broad smiles and lighter shoulders.
Beyond these advantages, WhatsApp chatbots offer a lot more.
You will thoroughly understand the features and advantages once your company begins to utilize chatbots to their full potential. You'll see the potential of conversational AI at that point.
Why use a BotPenguin WhatsApp bot?
1. BotPenguin build a bot with drag-and-drop
Using our easy-to-use builder, you can create a WhatsApp conversation bot in a matter of minutes. No coding knowledge or other special skills are required.
2. Botpenguin encourages "real" dialogue.
BotPenguin is an artificial intelligence tool that simulates real conversations using natural language processing (NLP) and conditional logic.
3. BotPenguin provides a message template
Apply message templates to conversations with users to streamline the process.
BotPenguin provides pre-made message templates that are suitable for any business and adhere to WhatsApp's rules.
4. BotPenguin WhatsApp chatbot uses rich media
Images, videos, and emojis. Add these to your presentations with a few clicks to spice them up and make them more entertaining.
5. BotPenguin API
Using BotPenguin's open API, you may integrate a WhatsApp channel with your CRM, analytics program, or another project.
6. BotPenguin boosts the number of leads.
BotPenguin sends and receives messages on various gadgets to and from WhatsApp. It can be used for lead generation by incorporating lead capture forms into the chatbot conversations.
The chatbot can engage with website visitors, qualify leads, and collect information such as name, email address, and other relevant details.
This information can then be automatically stored in the CRM, allowing sales teams to follow up with qualified leads in a timely and effective manner.
7. BotPenguin provides automated customer support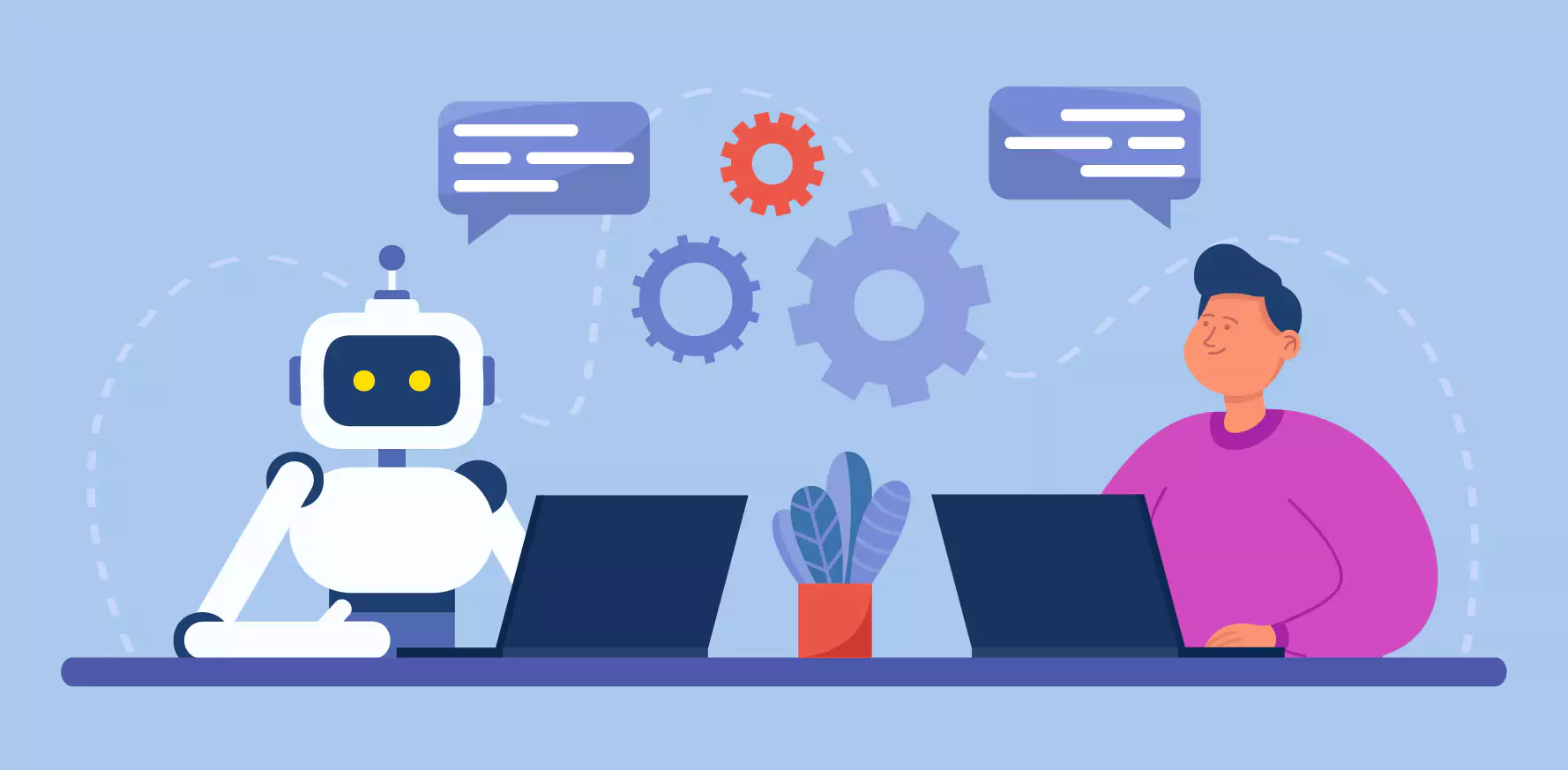 By swiftly serving your customers on the most popular app, you may drastically reduce the number of support requests you receive.
Conclusion
WhatsApp needs to be more timely and careful when it comes to making its platform available to companies.
A more subtle kind of marketing is starting to emerge as more companies sign up for WhatsApp.
Several WhatsApp chatbot companies begin developing them while waiting for WhatsApp to approve their chatbots.
This can cut down on the time needed for both creating and obtaining approval. Once granted API access, you may start launching right away.
Like other AI chatbots, maybe the WhatsApp bot is a helper in your company. It may generate leads and automate messaging.
The WhatsApp bot's broad audience reach is one of its advantages. So, if you're considering launching a WhatsApp bot for your company, go for it.
Contact BotPenguin to incorporate robust chatbots for your WhatsApp biz; as we have already said in this blog post, it offers message transmission and reception from WhatsApp on many devices.
Thank you for stopping by!