Introduction
Are you aware of Squarespace? In addition to being one of the finest website builders for beginners, Squarespace allows you to build websites of any type.
You don't have to be a seasoned web designer to be familiar with a tool like Squarespace.
Everyone has debated the advantages and disadvantages of a product like Squarespace in the past, from influencers trying to increase their online profile to e-commerce company owners.
However, there aren't many sites available that go over all you need to know about what this service performs and how it helps your company.
In Maryland in the United States, Squarespace was founded in 2003. It first existed only as a blog hosting service, but with time it expanded into something much more. It had already made $1 million in sales by 2006.
What is Squarespace?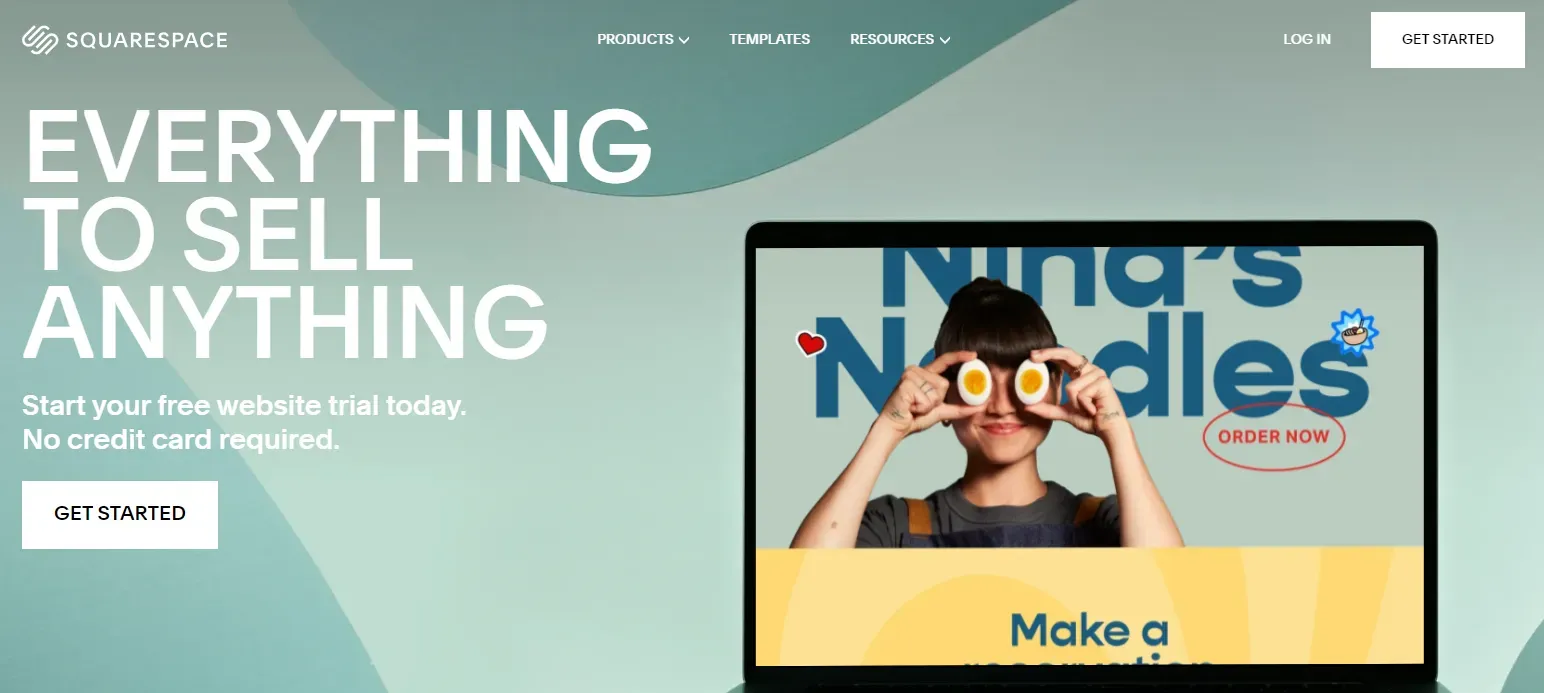 Squarespace is a website builder created to aid in the creation of unique websites by website owners and creative minds. You don't need any prior coding experience to use it. You may create a stunning website with integrated e-Commerce checkout features, a unique domain name, and even SSL certificate security in just a short time.
Although anybody may use Squarespace to create a website, the platform is primarily intended for designers, artists, photographers, and other people working in the creative industry.
How popular is Squarespace?
One of the leading providers of online data, there are presently almost 2.8 million websites using Squarespace as its platform, making it one of the most widely used website builders on the market. The business employs more than 1,600 workers.
What is the process of Squarespace?
Squarespace is a "hosted" solution. This means you don't need to pay for a hosting provider or install software anyplace to utilize it because it operates on its servers.
With no coding required, the platform enables you to construct websites in web browsers, and its user-friendly content management system makes website editing simple (CMS).
What Sets Squarespace Apart - Premium Features
E-commerce solutions make it simple to launch an online business.
Integration with Mail Chimp, one of the most popular email marketing tools available today, expands your reach.
With the touch of a mouse, you can emphasize Amazon referral goods with the Premium Amazon Block.
Display messages to your site visitors above the content when you choose with the custom announcement bar.
Adding custom code to your Squarespace site with Code Injection is a fantastic customization option.
OpenTable Block is potentially random yet helpful. It is a user-friendly booking system for restaurant or tertiary service website owners.
Zapier Integration enables your team to integrate various forms, newsletter blocks, and other useful programs like Slack or Salesforce.
When a shopping cart is accidentally deleted, consumers can return to the process of abandoning it (only available with e-commerce plans)
Access to your Squarespace site's source code using a particular developer account. This is an excellent aspect of freedom if you're fortunate enough to have a developer.
How to Use Squarespace?
Step1
Signing up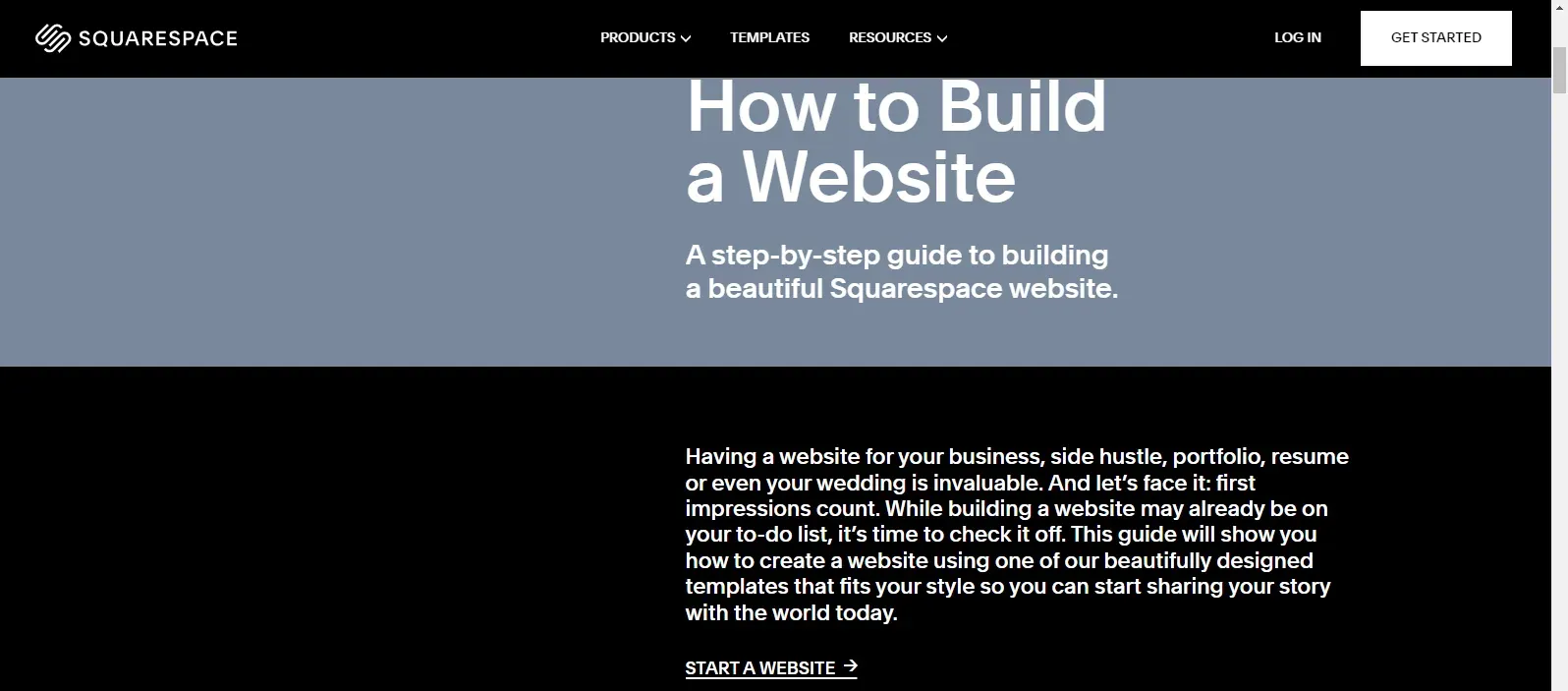 Obtain Squarespace access first. You may sign up for Squarespace by clicking the Get started button in the top-right corner, as shown below. Next, link your desktop and PC to Google or Gmail to establish your Squarespace account.
Your browser will then take you to the Squarespace theme page. To keep going, pick a topic. It would be best to avoid organizing and adding material to the shop. Please select your Dashboard instead by clicking the Squarespace logo in the top-left corner of the editing page. To proceed, click Go to Website after hovering your cursor over the template image.
To learn more about your business, including your expertise, Squarespace will ask you some questions. Your product category and the number of goods you intend to present.
Step 2
Choose A Squarespace Template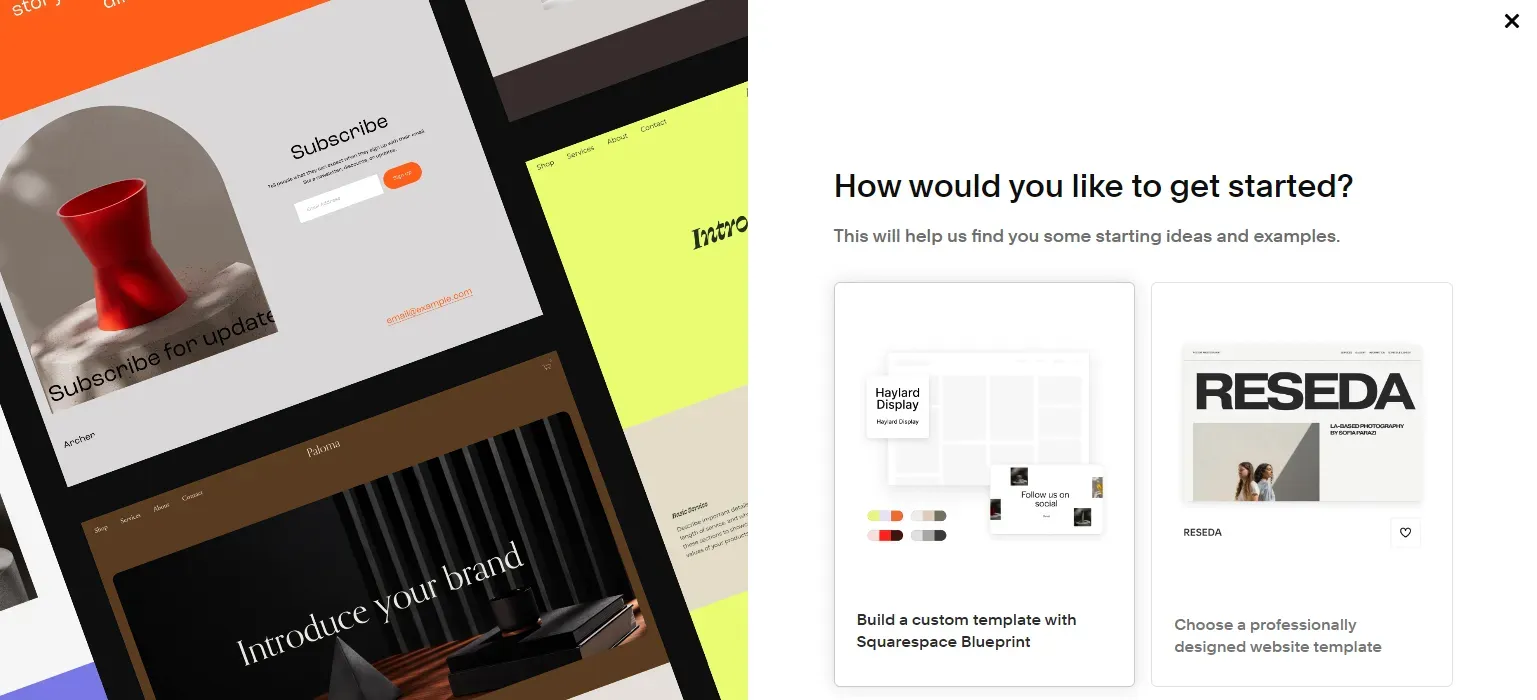 You have the opportunity to increase brand exposure and connect with more prospective consumers with a stunning Squarespace website design.
Fortunately, this platform provides a vast selection of templates, each of which has a distinctive appearance and feel and serves a distinct function. It would help if you utilized the filtering options (Type and Topic) to limit your choices. Here's an illustration:
When you are happy with the theme, you may pick the Start with this design button after viewing the template's preview. Adding several pieces lets you see them all on your Squarespace dashboard. When selecting templates, keep in mind your previously established goals. Click the love button below to add themes to your favorite list if you have trouble choosing between many. This will make it easier for you to compare your top theme selections.
Step 3
Set Up A Domain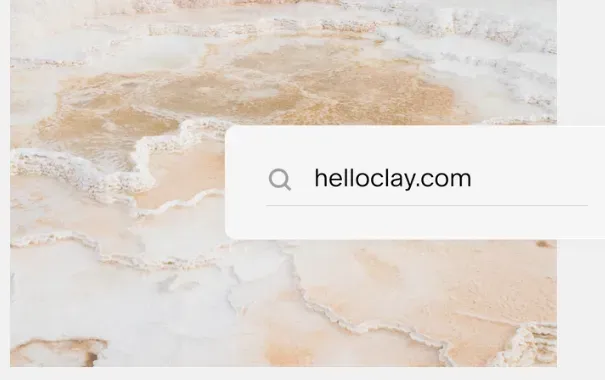 Go to the Home Menu, Settings, Domains, and then Purchase a domain to access the Squarespace domain page.
By entering your Squarespace domain name into the search field, you may modify your domain and determine its availability. Additionally, based on your shop's theme, it provides you with some clever alternatives.
Step 4
Modify Branding & Design For Squarespace Website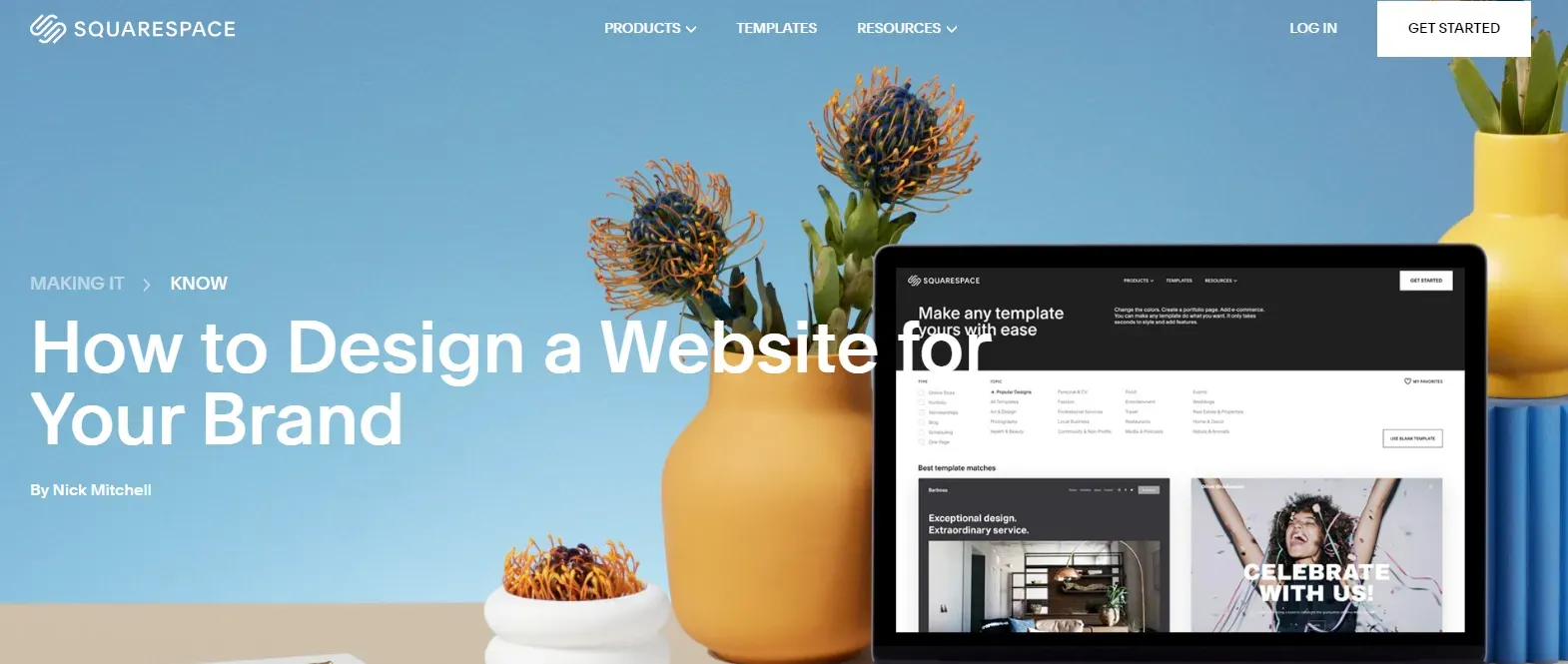 We will cover the Design and branding in the following phase of our Squarespace guide. How you present your storefront dramatically impacts how people view your brand; thus, these two variables interact.
You need to adjust the font and text size and the Header and Footer of your business.
Style
Go to Design> Site Styles on the editing page. You can see a list of the style options that apply to your complete Squarespace website here.
Additionally, there are buttons to undo and redo your most recent activities. Once done, choose Done > Save to save these changes or click on Discard changes to modify the style.
Header and Footer
The site title, logo, and other features (such as social links and the size of the social icons and cart icons) are all found in the header portion of your Squarespace website.
You must click Edit Site Header after hovering your cursor over the header of your site preview to change this section.
Similarly, to modify the Footer, navigate to the bottom of your website, below the page's content.
Text and Font
In the Site Styles area of Squarespace, you can change the font style, size, color, and spacing. Additionally, you may select from more than 600 Google fonts and 1000 Adobe fonts. More crucially, you can also create a unique typeface for Squarespace using CSS.
The Format drop-down option in the Text Block Editor has to be expanded to format the text while establishing a header/paragraph, making lists, or adding indents. To format text, you have to highlight it and click one button in the toolbar.
Step 5
Edit your Squarespace website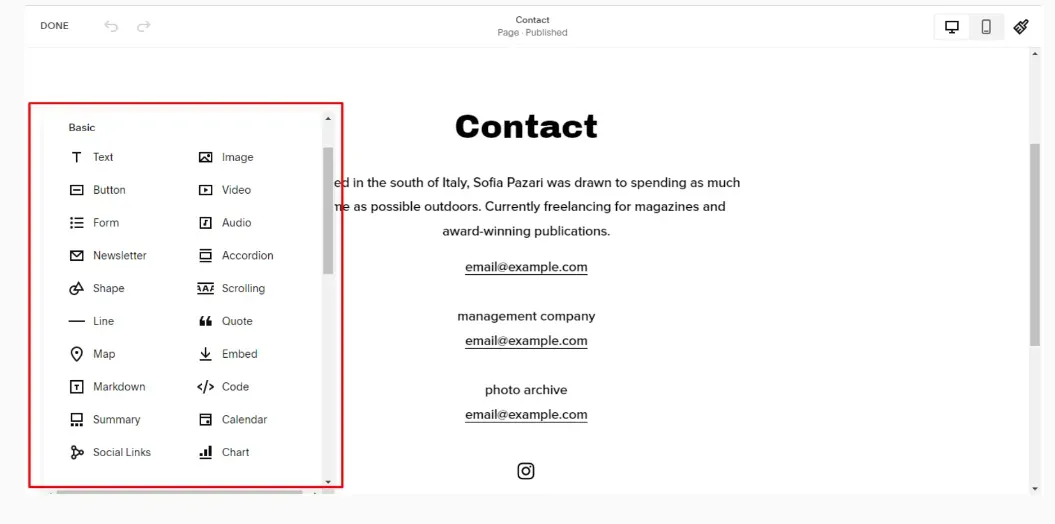 Include Pages
If you utilize Squarespace, you can add Layout, Collection, and Demo pages.
Go to Home Menu > Pages to add various pages to your shop. After that, select Add Page by clicking the "+" symbol in the Main Navigation area, as shown below.
You can add a Blank Page or one of the other options (Layout, Collection, or Demo page) to your website. After that, type the page title into the text area and hit Enter to finish.
Edit Pages.
To edit a page, click the icon to access the Page settings section by hovering your cursor over the desired page's title. Changes to URL slugs, SEO descriptions, and other vital components that directly affect your site ranking may be made here.
Squarespace gives you the option to alter page settings as well as rearrange or remove pages.
Simply drag and drop the pages around your Pages panel to reorganize the site navigation.
Hover your cursor over the page title and choose the trash can symbol to remove any unwanted pages. Notably, after removing them, you have 30 days to reinstate this action.
Step 6
Improve the Squarespace website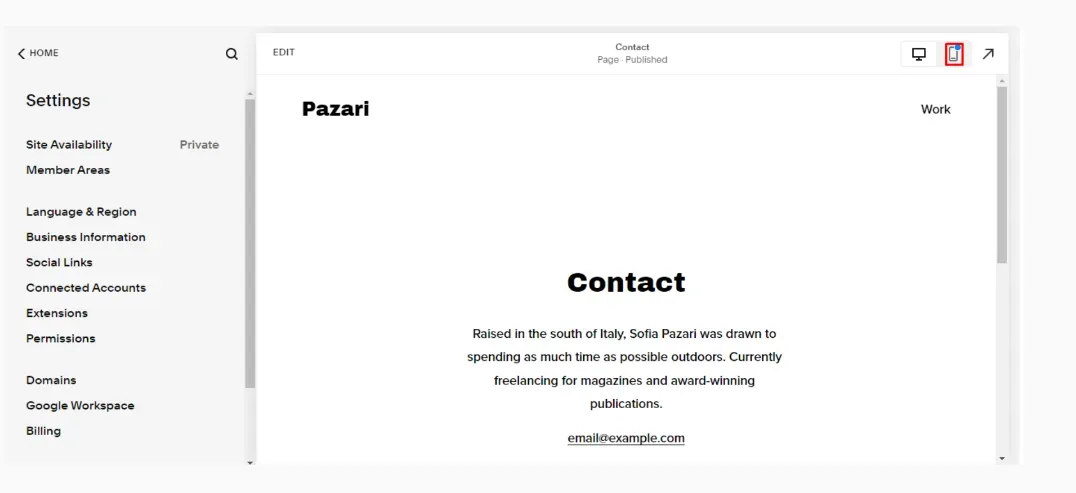 Activate SEO
You must be aware of the value of optimizing your Squarespace website if you are preparing to sell something online. Squarespace ensures all sites are constructed for clean indexing by search engines since it recognizes the necessity for a higher ranking on SERPs. Additionally, it offers its consumers a thorough SEO checklist that may help them increase impressions and boost conversion rates.
Using Analytics
You can use a built-in connector with Squarespace to link your website to Google Analytics. You must create a Google Analytics account to use analytics for Squarespace. Follow these instructions to add your Google Analytics tracking ID after that:
Go to Home > Settings > Advanced from the menu.
Opt for External API Keys.
You should enter your tracking ID in the Google Analytics Accounts field.
To finish, click Save.
You can get data on Sales, Traffic, Purchase Funnel, Abandoned Cart, and more by connecting your Squarespace website with Google Analytics. Depending on the size of your eCommerce business, it can take up to 24 hours to gather information and display the report findings.
Step 7
Publish Your Squarespace Website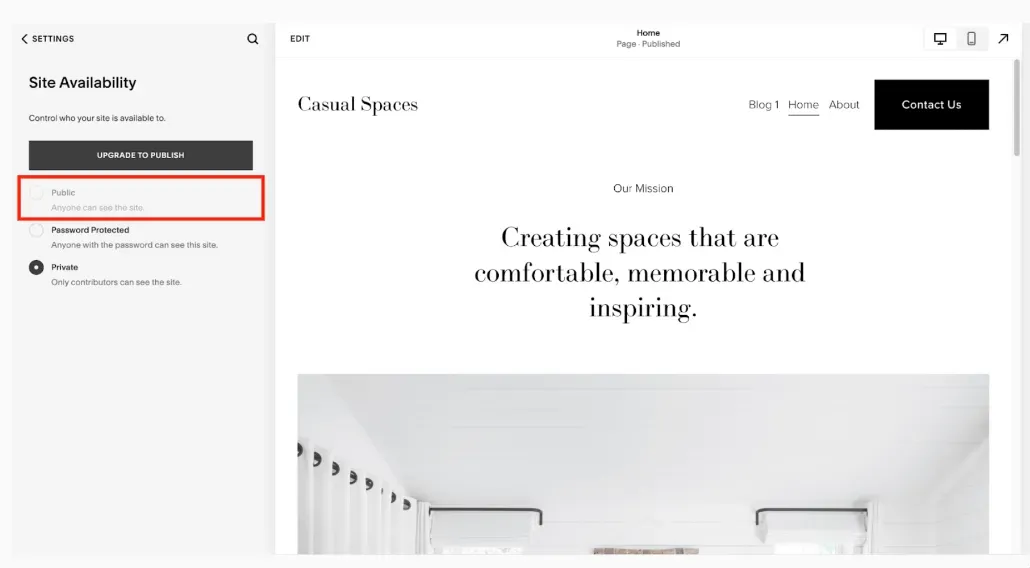 Live
You must make your Squarespace website public to publish and give everyone access to it. All you have to do is modify the Site Availability settings to make your site more or less accessible:
Go to the Home Menu and click Settings.
Site availability options
Select Public > Save.
Please remember that you may only publish your eStore after paying for a Squarespace subscription. You can then ask Google or Bing for a reindex because the search engines' automated indexes could stay longer than you anticipate. Connecting to a payment processor to accept money for your customers' orders would be best.
Why do you need Squarespace chatbots?
Oh, sure thing! Squarespace chatbots are like those friendly helpers you meet at a store, but they live on the website!
They're designed to make your experience super smooth and natural.
They talk just like real people, so you won't even notice you're chatting with a bot! Need help at 2 AM?
No worries, they're available 24/7 to answer your questions and sort out any issues you have.
Plus, they remember your preferences and can even suggest cool stuff you might like. So, with Squarespace chatbots around, you'll feel like you're having a nice chat with a human buddy, getting all the support you need!
Final thoughts
You should have a fair concept of what a product like Squarespace can achieve for your business or personal brand at this point. It is one of the most popular website builders on the market for a reason, with a continually expanding array of tools to pick from and gorgeous designs that help you establish your business quickly.
Squarespace provides business novices with the tools they need to develop great websites and fantastic chances without ever having to learn any code. It's the closest you'll get to using a custom-designed website without paying a fortune. It also provides you with the scalability to expand as needed.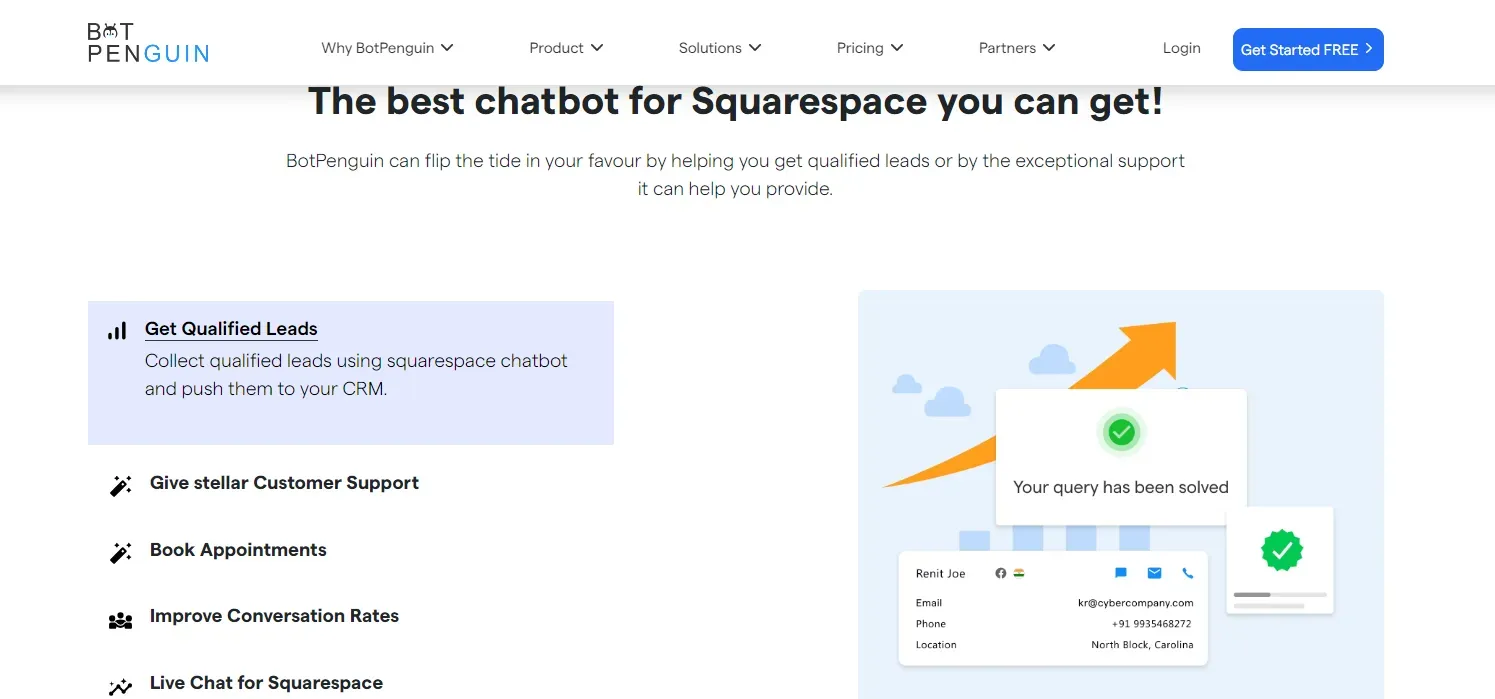 If you're seeking a reliable and accessible customer service option, go no further than BotPenguin!
Frequently Asked Questions (FAQs)
What do people use Squarespace for?
People use Squarespace to create and manage websites for various purposes, such as personal blogs, portfolio sites, business websites, and online stores. Squarespace provides easy-to-use tools and templates for building professional-looking websites without requiring advanced technical skills.
Is using Squarespace free?
No, Squarespace is not entirely free. While it offers a 14-day free trial, you will need to choose a paid plan after the trial period to continue using their website building services.
What is better Wix or Squarespace?
Both Wix or Squarespace are excellent website builders with user-friendly interfaces. Wix offers more design freedom, while Squarespace focuses on sleek templates and a polished look. The choice depends on your specific needs and preferences.
Is it worth it to use Squarespace?
Definitely! Squarespace is a great option for creating attractive websites without any trouble. It's user-friendly and offers beautiful templates, making it a worthwhile choice for those seeking an easy way to build a professional online presence.