Introduction
Today, having a conversation with a customer requires a personalized approach and quickness. Calls, emails, and social media are just a few of the ways you may stay in touch with your clients. But each of them has flaws.
As a result, live chat has long been a well-liked customer care tool. In fact, according to Verified Market Research, this market is predicted to increase by 7.28 percent every year between 2020 and 2027 to reach $1.28 billion.
It is because chat is a simple way to provide quick customer support with a personal touch. With all this development, businesses still have plenty of room to experiment with novel ideas or enhance how they provide live chat support to their clients.
What is Live Chat?
It is an internet tool that enables businesses to have real-time chats with the people who visit their websites and their clients.
Businesses initially utilized it as a customer assistance medium. However, live chat is increasingly used by sales and marketing teams to turn visitors into leads and pleasure their present customers because of changes in how customers study and make purchases from businesses.
Why is Live Chat important?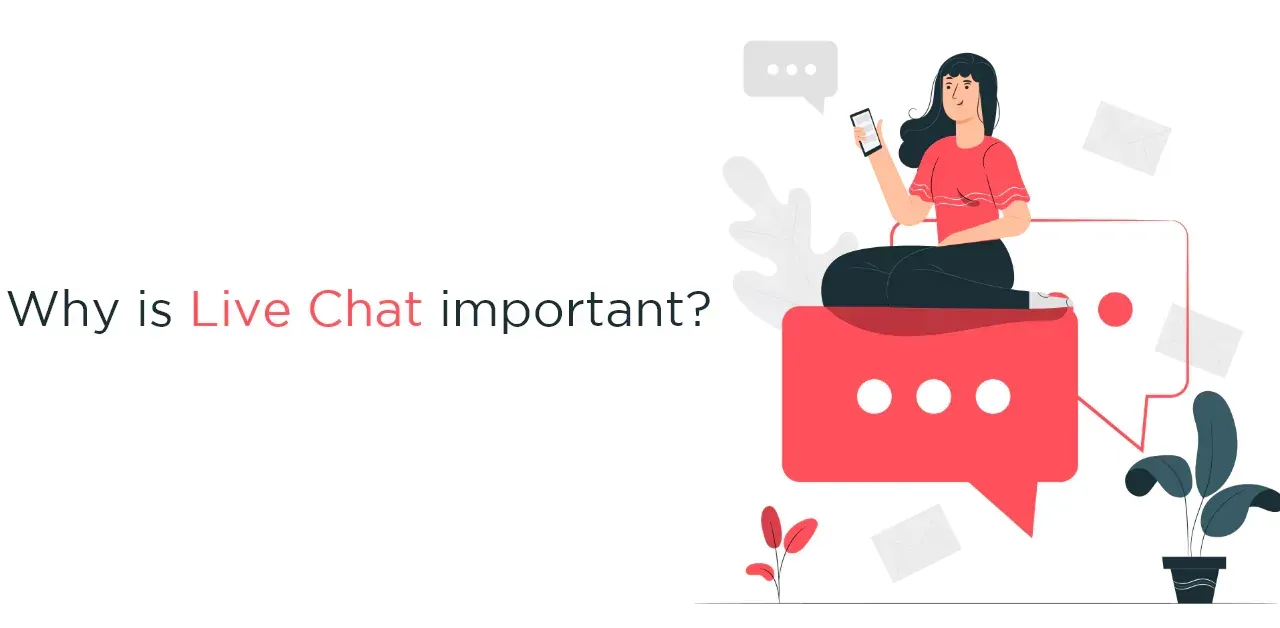 1. Demand from people
The use of one-to-one communication has skyrocketed. More B2B marketing and sales teams are increasingly implementing live chat on their websites to satisfy the needs of their present and potential clients. Since they grew up using online chat, it seems natural that Millennials want live chat support.
They now want to message websites for immediate assistance. Live chat, however, benefits all internet users, regardless of their age, so it is not only for Millennials.
2. Network with people on their ground
Live chat lets you start a discussion with site visitors when it's most convenient for them. It is preferred since it enables multitasking, whether with work or online shopping (no judgment).
3. Approach sales from a human perspective
Future clients assist as humans, not simply a set of MQL and SQL requirements. Live chat is essential because it enables site visitors to communicate with real people, which is one of its main benefits. It allows you to approach sales from a human perspective.
How can live chat adapt to changing customer demands?
The disturbance in communication is another factor. We send texts and messages to our loved ones rather than making phone calls.
The same is true at work, where applications like Slack fundamentally alter team collaboration. Yes, we no longer communicate.
We've all become used to this new kind of communication because it's convenient; you can talk while riding the train to work, standing in line at the coffee shop, or relaxing on the couch while watching Netflix.
It doesn't require all of your focus, and you may join and leave a chat whenever you have time.
Why shouldn't this be true for customer communications as well?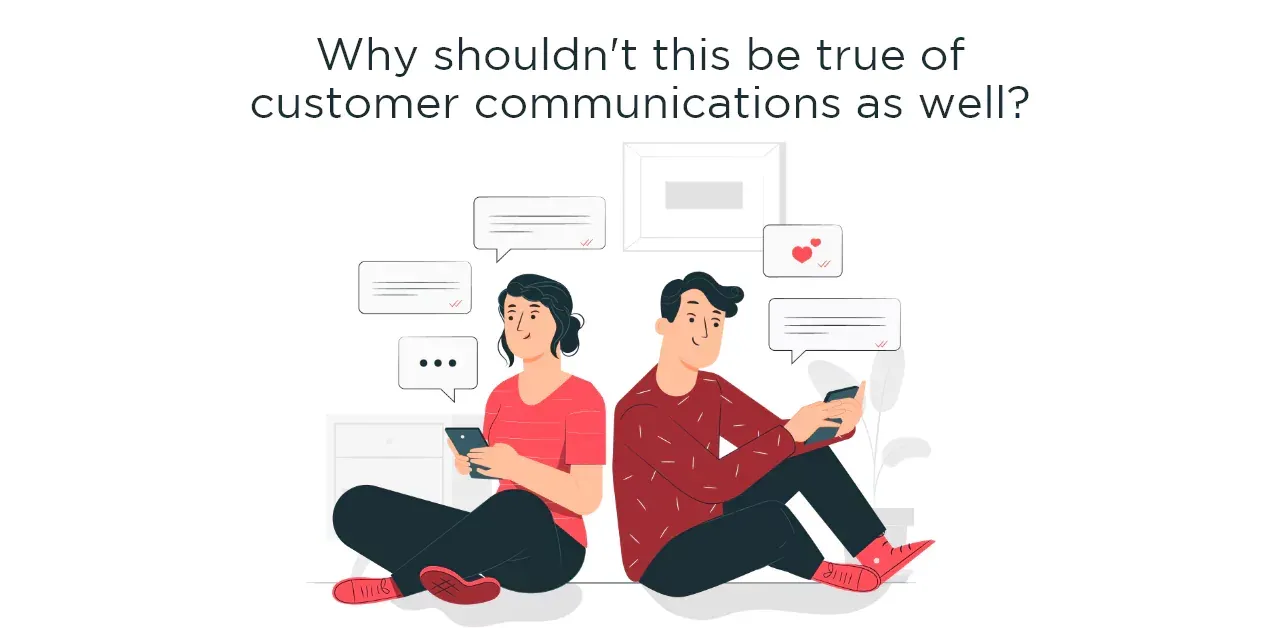 Competition and customer empowerment are more potent than ever in the digital era. Businesses that ignore shifting customer preferences not only annoy their customers but also lose out on significant revenue.
People have higher expectations for convenience when communicating with businesses. Thanks to live chat, your customers may quickly start a discussion with you at any moment.
It enables you to interact with clients at various times during customer journeys. Some concepts are:
Customers may access it on your contact page for immediate assistance.

Your features page's proactive chat demonstrates that you can clarify complicated functionalities.

A live chat on your checkout page assists customers with any last-minute questions before leaving their basket.

When you integrate your live chat software with a well-known messaging platform like WhatsApp or Messenger, your customers can ask you questions on your website and when they're on the road.
The time when live chat should not be used
Let's be clear about one thing before moving on: sometimes, live chat isn't sufficient to support your company's goals.
It has various limitations because people staff it. It just cannot be scaled. Use this technology and intelligent chatbots to expand your sales funnel.
To free up more time to interact face-to-face with potential customers, bots can do the time-consuming duties that consume your time.
How can Live Chat help your business grow?

The only people who utilized online chat in the past were customer care agents. However, the times are altering.
A rising number of sales and marketing teams are now using online chat for a variety of purposes. Some of these are:
1. Faster pipeline construction
Make contact with those that are currently in the market to buy. The leads you get through online conversations are different from the leads you acquire from regular inbound leads since they are people who actively sought you out.
When customers visit your site, they demand quick replies. 41% of people who start online connections with businesses are executives.
2. Having Lower prices
Web chat has the added benefit of helping you save and make money. It is far less costly than conventional support channels and is quick and easy to set up.
3. Live chat provides engagement and attraction
The unpleasant truth of growing website traffic is that most users will leave without taking action. There was no consideration, study, or engagement. It is a fantastic method for changing this tendency.
Automated platforms can quickly draw a person's attention by making an appearance and enticing them to start a discussion. It is at this point that the marketing division comes into play.
Through that engagement, you may get in touch with a lead and learn more about them, including their phone number or email address. Any information you gain from the live discussion will enable you to grow your database.
4. Personalized messages may be sent through live chat
With this, you can target particular websites and specific people. Additionally, you can utilize ABM to contact VIP prospects with the targeted message as soon as they land on your website.
5. Live Chat has a chat routing feature
Use an intelligent chatbot that can assign chats to specific team members to ensure your visitors speak with the right person inside your company.
By doing it this way, your sales staff won't have to waste time responding to support requests. Because 51% of customers think a business should be available 24/7, chatbots also ensure that your customers won't be let down by slow response times.
Your sales team will receive high-quality leads from your chatbot so they may continue the Conversation.
6. Live Chat provides customer service
When you need help, what do you expect from customer service? Like everyone else, you probably want to resolve your issue as soon as possible.
Since it affects the customer's life, more accessible access to support channels is a crucial selling point for firms. And using live chat is the fastest, easiest way to accomplish this.
7. If a company has the right tools, it can quickly identify and address any issue
A streamlined CS is attractive for both the organization's financial benefit and the client's benefit. Just how alluring is it? As you may remember, we talked about a barrier-averse audience at the beginning of the guide.
In this environment, brands interacting directly with customers have a tremendous competitive advantage.
You sell for longer when you combine a compelling sales pitch that persuades leads, an optimized marketing strategy that grabs their attention, and user support. Success is on the horizon, with conversion and loyalty rates increasing.
8. Shorten the sales cycle using live chat
Digital buyers of today anticipate digital support. By giving your site visitors a quick, direct way to connect with real people rather than making them fill out lengthy forms, you will be able to significantly shorten the length of your sales cycle and achieve your growth targets.
Conclusion
There is no better way to be outstanding every time and keep your clients coming back than through live chat.
Set up your live chat option to gain an advantage over your competitors and watch your sales and revenue increase.
Customers are becoming more and more at ease using live chat software today. They not only prefer it, but they also anticipate it.
Along with enhancing the client experience, the potential to boost agent productivity and the data you'll gather will help you succeed with it as part of your customer care strategy.
Although if you wish to create your chatbot you can go ahead with BotPenguin. It provides Live chat service so that you can stay in loop with your clients.
FAQs
1. What is the purpose of live chat?
You may have real-time conversations with visitors to your website using a live chat application.
An excellent substitute for phone calls or emails is online chat. To send a message, you or your visitors must type it in the chat box.
2. How does customer live chat work?
Let's examine all nine fantastic customer support chat recommendations to assist you in acquiring a response.
Open a dialogic chat.

Request further details and express empathy.

Never Use the Phrase "I Don't Know."

There is no harm in acknowledging your error.

Learn to Follow Up. That is number six.

Continuity is the key; don't make customers wait.