Fortune Business Insights estimates that the worldwide Customer Relationship Management(like Freshsales) market will be $52.64 billion in 2020. The pandemic's impact in the same year considerably boosted the demand for CRM.
Businesses needed a new method to engage with their customers in the digital age. Approximately $128.97 billion should be spent on CRM technology globally by 2028.
Looking at the rising demand for CRM, there are multiple CRM software options now. Freshsales is one of the best CRM software options in the market. As such, this post will take a deep dive into the Freshsales software.
What is Freshsales?
Freshsales is a customer relationship management system hosted in the cloud (CRM) solution that helps businesses in various industries manage interactions with current and future customers.
One-click phone, sales lead monitoring, sales management, event tracking, and more features are available. Users may also use the service to send tailored bulk emails and then track how they use these emails.
It integrates phones and emails to send calls and emails directly from the platform, allowing sales teams to streamline potential communication. Communication is made more efficient with email alerts, which let you know when someone opens the email and when the customer clicks on the link. You prioritize emails from contacts and leads, waiting for a response in your inbox.
Freshsales provides robust analytics and reporting functionality to insight into ready-to-sell buy signals and behaviors, so sales teams know when to work for the best results. Analytics also shows engagement levels, context, and online behavior of opportunities to help future customers interact with their interests and needs.
In addition to promoting sales interactions, FreshWorks helps maintain a more efficient sales pipeline. It tracks the progress of deals and allows your professionals to add tasks, set up meetings, and contact the customer with their personalized deal card.
Freshsales CRM comes in four packages: Sprout, Blossom, Garden, and Estate. The 'Sprout' package is free, and customers can customize it to suit their company needs. The most basic package provides basic reporting, built-in communication, and iOS and Android apps. All new sales plans have 24/7 email support and phone support 24 hours a day, five days a week.
Freshsales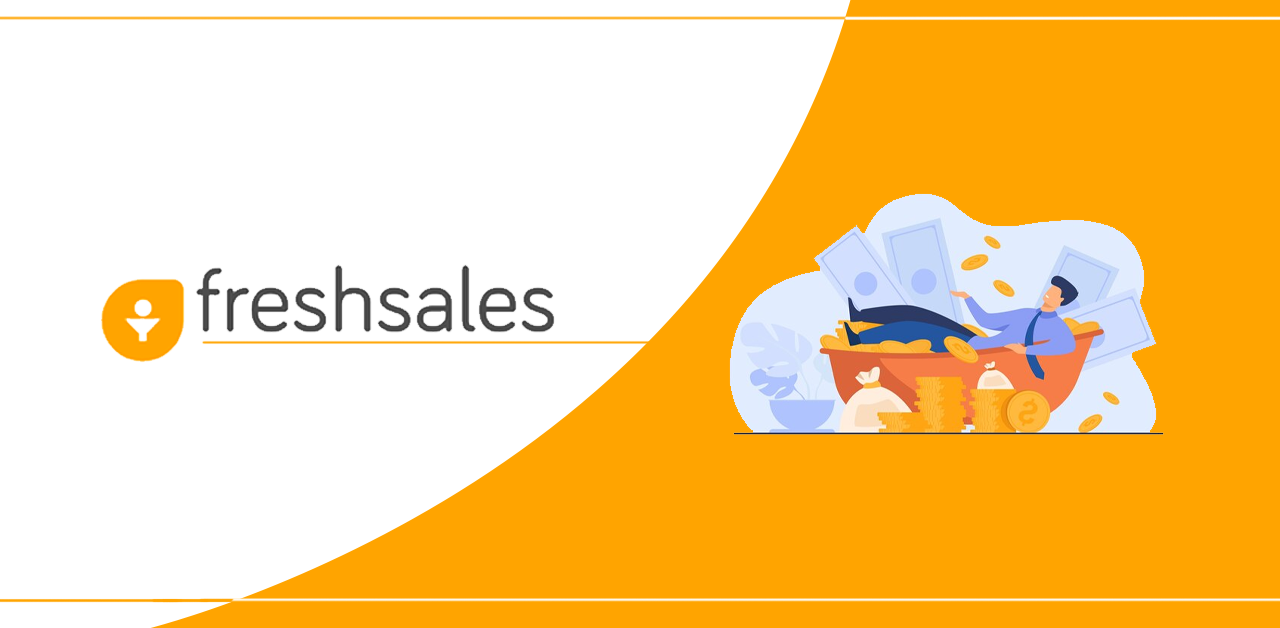 You can accelerate your earnings with contextual sales. It enables you to personalize engagement, shorten your sales cycle and grow your business with Freshsales.
You can interact with the suggestion and reduce your sales cycle.
Get the best leads, communicate on the customer's preferred channel, and personalize messages based on behavior.
It enables you to understand the activity timeline's level of interest and engagement. You can focus on the best opportunities with Predictive Contact Scoring. You can seamlessly communicate across all channels Phone, Email, Chat, SMS.
It helps you to drive to finish deals quickly and improve sales conversions with AI-based insights. Freddy's AI can help you focus on the right deals that will increase revenue. Get insights from leads for revenue in the funnel. You can find the best deals to end with AI-based Deal Insights.
Freshsales Suite
You can integrate sales and marketing around the customer with All In One CRM. It lets you determine what the customer intends to do to help turn sales around faster with a 360 view.
You can build relationships with a single customer approach and increase revenue. Freshsales provide seamless engagement on channels with a 360 view of the customer. You can integrate sales and marketing teams to provide customer happiness.
With Freshsales, reduce IT complexity and cost with a comprehensive solution. It allows you to delight teams with a single, all-in-one solution that is affordable, easy to implement, and easy to use. You can increase acceptance, reduce costs, and increase courage.
With this feature, you can attract the best leads and create 10X more opportunities. You can attract visitors, turn them into leads, run campaigns, and turn your website into a lead generation machine.
You can drive to finish deals quickly and improve sales conversions by 50%. Freddy's AI can help you focus on the right deals that will increase revenue. You can get insights from the ways that lead to revenue in the funnel with Multi-Touch Attribution‌.
How does it work?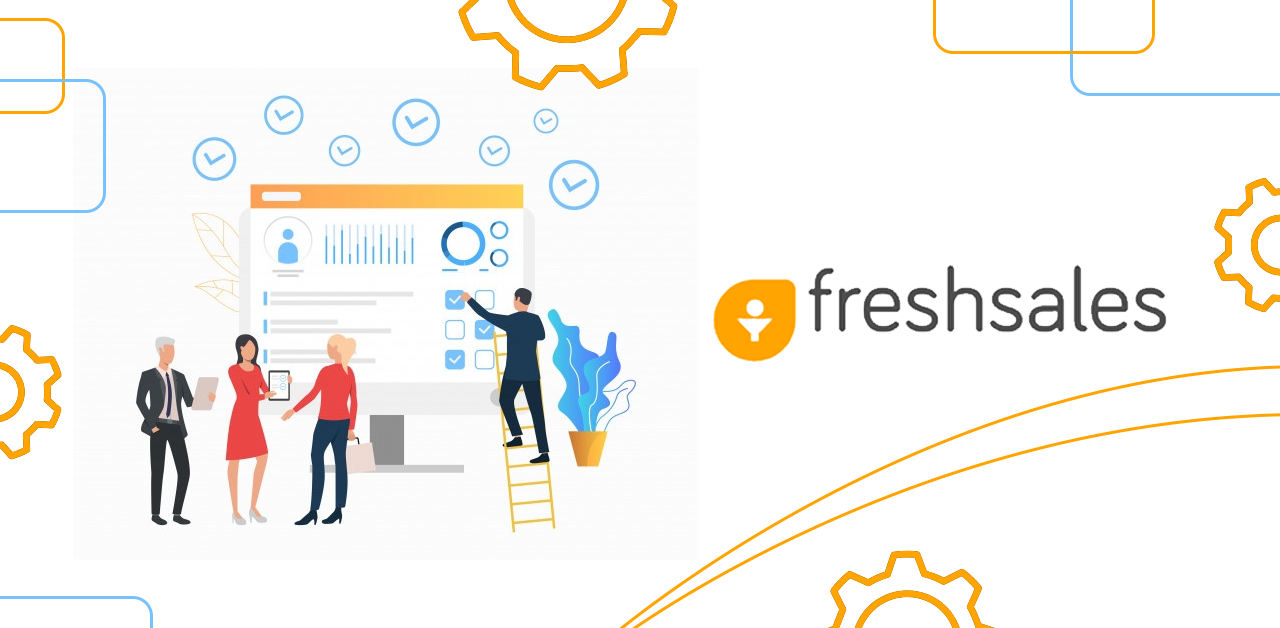 With Fresh Sales, track the contacts of your contacts, integrate data, improve customer engagement and develop long-term relationships.
You will get a 360-degree view of contacts and build strong relationships. Track your contacts' purchase information and behavior in real-time, personalize your outreach and improve conversions and win rates.
Forward sales emails from your inbox to your CRM's custom email address and turn them into contacts (possibilities) that you can automatically follow.
With AI-based contact scoring, identify your hottest opportunities based on your activities, past engagements, personalized outreaches, and fast sending of deals. Provide personalized campaigns based on your contacts' behavior and follow their responses from CRM.
Set up alerts if your potential customers take specific actions such as sending a support ticket on your product/website, visiting the pricing page, and interacting with them at the right time.
With the customer-for-life cloud, gain insight into the different marketing touchpoints you experience. Connect relevantly and provide enjoyable experiences.
Attract the best leads with personalized messages. It enables you to connect with all channels - Phone, Email, WhatsApp, Chat. You can provide a personalized experience with a 360-degree customer reference. With Freshsales, your team can work in a way that meets their needs.
Following are some of the features of the suite:
Custom Fields
Create custom fields for collecting and storing information for your business — text, date pickers, checklists, and even formula fields.
Custom sales activities
Create custom activities and define their results. Track interactions, check in for meetings, log calls, add notes, and more.
Multiple Currency & Multi-Language
Manage transactions in local currency, automate currency exchange and customize your CRM to speak the language of your choice.
Custom module
Create custom modules to capture additional unique information to your business process.
Productivity
Increase team efficiency with automation, and increase your sales productivity.
Duty management
Create tasks, reminders, and appointments. Get an overview of the upcoming activities on the Activity Dashboard, and do not miss the opportunities.
Self-assignment rule
Fresh Sales Suite automatically assigns to sellers across all regions based on lead-routing rules.
Order of sales
Automate the sequence of sales actions such as email, call, and SMS and personalize conversations to conclude deals faster.
Workflow
Using intelligent workflows, automate your critical tasks and business processes. It will reduce your manual dependency, save time, and help you sell more.
Internal information
Send notifications to internal teams when specific positive actions are completed, including lead signups, upgrades, cancellations, and more.
Occasional collaboration with Slack
Give team members access to deal negotiations. Using Slack for real-time collaboration will result in more sales.
Communications
Develop strong customer relationships with multichannel communications.
Email
Deliver the correct email at the right time. Connect your email inbox with the Fresh Sales Suite to send, track and manage email.
Phone
Make calls with one click from your CRM and add context to conversations with call logs and recordings.
Chat
Interact with your website visitors and establish relationships in real-time. Reply to chats directly from CRM and Funnel quality leads.
WhatsApp business
With WhatsApp integration, you can read and reply to WhatsApp messages from the Fresh Sales Suite.
Apple Business Chat
Using the Fresh Sales Suite Chat Widget, you may receive and respond to messages.
SMS
Access your Contacts Pocket. Fresh Sales Suite connects with your SMS provider to send SMS to your contacts.
Summary section
Customize the Summary section to display essential data for your business.
Details section
Get a comprehensive overview of your contacts in modules, apps, and touchpoints.
Activity timeline
Understand customer behaviour in real-time on the channels and take immediate action.
Highlight card
Provide actionable insights by highlighting modules, activities, sales sequences, and final contact information.
Enhancing one's profile
Fresh Sales Suite dynamically enriches your contacts with social media and public databases.
Automated Marketing
Make your marketing efforts more automated. Utilizing automated procedures, behavioural segmentation, and end-to-end personalization, you can locate and engage your target audience.
Optimization of conversion rates
Using heat maps, session replays, A / B testing, and other tools, you can analyze visitor behaviour and improve your website for more conversions.
Webform
Using online forms, you can easily collect visitor information. You may start from zero and develop new code-free forms, or you can track current online forms.
Marketing listings
Create new lists based on different situations and campaigns, import existing lists, and group your contacts.
Segment
Create innovative sections and target your audience in a better way. Divide your contacts by population, geography, behavior, etc.
Visual Email Builder
Design emails from scratch with the intuitive drag and drop email builder. Create readily responsive emails for multiple devices.
Marketing Journey Builder
Use triggers, actions, controls, and delays to create comprehensive customer journeys, automate email sequences, set up autoresponders, and more.
Open Page
This easy landing page builder creates beautiful landing pages in minutes and turns more traffic into leads.
Freddy's AI
Make better decisions with AI. Increase your productivity with the power of Artificial Intelligence.
Lead Generation
Set up unique bots on your website and automate chat messages in sessions to collect visitor data, deliver relevant information, and provide exciting content.
Predictive contact scoring
Prioritize contacts with whom you interact. Freddie's AI goes through historical data and assigns a score to each contact.
Fake by Freddy
Freddy continually searches for, identifies, and displays duplicate leads or contacts in CRM by matching their identifiers such as name, email, or cell number.
Identification outside the office
Freddy analyzes incoming emails and alerts when contact is not available. Effortlessly reschedule your work, appointments, calls, emails, and other sales activities.
Agreement insights
Make good decisions and conclude more deals. With Freddy, you can identify deals you need to focus on by analyzing historical data and engagements.
Pipeline maintenance
Take your deals up the sales ladder. Use every opportunity to close more deals.
Multiple sales pipelines
Manage various sales teams and track their deals. Visualize your sales processes and pipeline with appropriate contract steps.
Product List
Track your detailed product and service catalog. Add products to deals to calculate the deal price automatically without any manual error.
Sales Target
Set sales targets based on revenue and closed deals; Define deadlines, effectively track progress, and achieve goals.
Sales forecast
Set commitment and best expectations for contracts to create accurate sales estimates.
Rotten contracts
Focus on contracts that require more attention. Specify the deal age, and the Fresh Sales suite will highlight the decaying deals.
Analyzes
Get action-oriented insights with visual reports. Analyze team performance across geographies and regions and gain insight across all metrics.
Standard report
Select from various pre-built reports, graphically evaluate your data in minutes, and track your metrics.
Attribution report
Identify the sources that contribute to development. Track your contacts' interactions and be responsible for every touchpoint of the exchange.
Exchange report
Pay attention to your conversion rate. Track your deals at different time intervals and see how your contacts have changed.
Analysis of win-loss situations
Get an in-depth look at your sales performance. Analyze sales patterns, win and loss rates, and make sound judgments.
Positive feedback
Customize your reports to meet your needs. Choose which metrics to track, add charts and widgets and create reports from scratch.
Rule
Control who has access to your data. Control access to information and manage roles and responsibilities.
Audit log
See chronological changes made by users to your account.
Positive characters
Create characters from scratch with different features and define the scope of each user. Give customers access based on their role.
Permissions in the Field
Protect critical data fields by making them editable, readable, or hidden. Control access to essential information by configuring permissions for private areas.
API accessibility
Transfer information between apps. API access allows for smooth integration with various technologies and apps.
Freshdesk
Set up a two-way real-time contact sync with Freshdesk. View Support Ticket Information, Add Notes, Track Tickets, and Improve Customer Satisfaction
Sant
Extend your experience and scale quickly by integrating with over 100 apps. You can use Freshsales integration to assess contact health. Increase customer retention by providing account managers with valuable customer data.
Webhook
Integrate with other tools using webhooks. Push data securely and reliably to third-party applications.
Google Maps
The Fresh Sales Suite mobile app syncs with your Google Maps. Book Uber or get directions to your contact's location.
Check-in
Detect your presence at offline meetings and keep your team in the loop by checking in at your current location.
Voice Notes
Do not overlook any aspect of your chat with the contact. Add voice notes to your tracks to give your bands more context.
Mobile Offline Mode
Stay up to date with your deals even when you are offline. Store records in your mobile app for offline access and adds more data.
Gmail Add-Ons
Access your CRM information in Gmail. Get the full context of your contacts at a glance, add tasks, schedule appointments, make notes, and more.
Outlook extensions
Connect the Freshsales Suite mobile app to your Outlook ID. Bring contact lists from your Office 365 account into the program.
There are four different pricing options, with the basic one being free of cost. Implementing Freshsales CRM can be an excellent option for your organization.
Conclusion
There are numerous benefits to employing Freshsales in your system. It will track your emails, direct calls, manage leads, and more. Implementing Freshsales CRM for your business can be easy. It is a flexible tool for customizing the CRM based on your business requirement.
Checkout BotPenguin