According to the data collected from Grand View Research, CRM is now the fastest-growing software market. In 2010, it was worth $14 billion, and by 2025 it will be worth more than $80 billion. That is roughly a 600% rise. CRM's popularity has increased dramatically, so it can be bemusing to decide which CRM integration( like in SugarCRM integrations) is essential.
A business's customer data is one of its most important resources. A corporation can give exceptionally individualized attention and better strategize marketing by better knowing existing and future clients. However, recording, collecting, and maintaining all the data is a daunting process. That is why businesses frequently rely on integrated customer relationship management (CRM) solutions to consolidate other systems, databases, and information streams.
For many sorts of firms, the integration will appear very different. For some, it's as simple as connecting a CRM system to a few functionalities of a corporate website, which is possible using interfaces built into CRM software. On the other hand, complex organizations will need to integrate a CRM platform with various other systems.
Sugar CRM has numerous integrations available to ease your business life. Learning about essential integrations and their implementation can be a critical decision for your organization. Hence, we have made a list of the top 7 integrations for your business.
Detailed account
Let us have a detailed analysis of the integrations that can be done with SugarCRM.
SugarCRM integrations : Accounting and ERP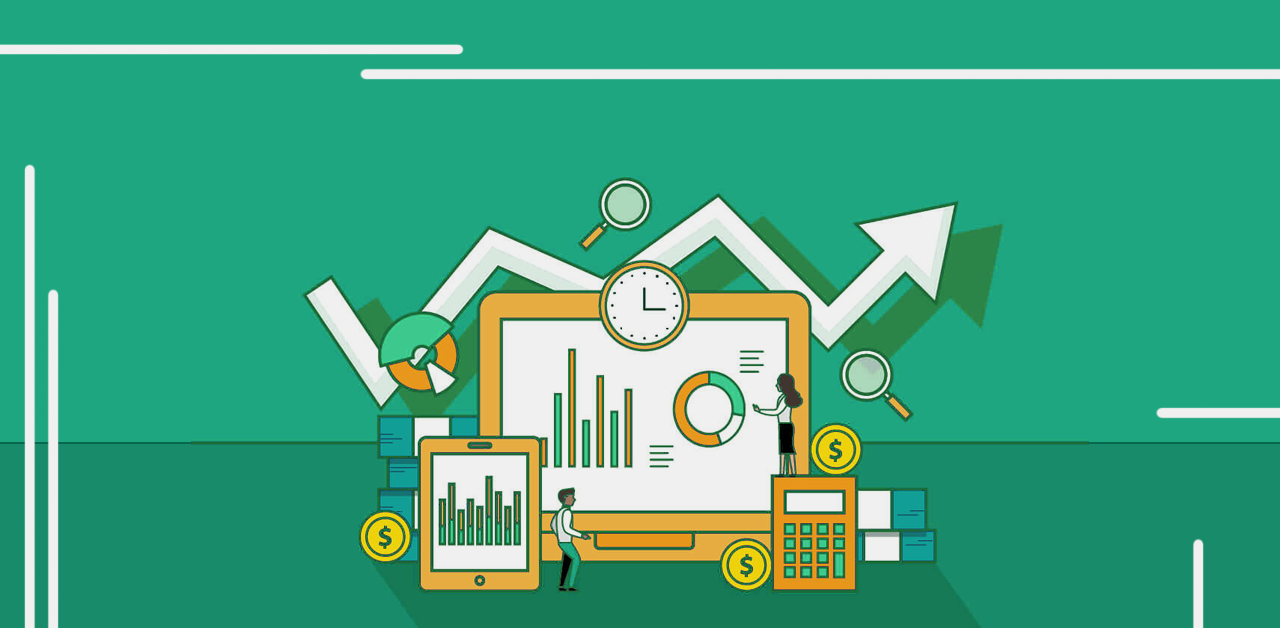 With the integrated ERP and CRM system, you can sync customer sales history, customer asset history, product line history, and inventory history to your CRM. You can improve customer service with the ability to quickly answer any questions your customers may have by quickly importing the list of inventory items and sales history from your ERP to your CRM.
The ultimate goal of an integrated ERP and CRM system is the ability to keep all of your client's details and all of your accounting information together.
With the combined ERP and CRM platform, your sales team will have more opportunities to attract and retain customers, strengthen customer loyalty, and gain new revenue opportunities.
Sage 100 ERP Integration enables the two software systems to speak by transmitting customers' accounts, inventory items, and sales history from Sage 100 ERP to SugarCRM and quotes from SugarCRM to Sage 100 ERP.
Integration with Intacct provides ERP facilities. It enables the two software systems to "speak" by transmitting customers, inventory items, and sales history from Intacct to Sugar, quotes, and new customers from Sugar to Intacct.
The SugarCRM Cloud Accounting Connector links the industry-leading SugarCRM platform with Xero, Saasu, and MYOB Cloud to provide an end-to-end company solution.
You may quickly obtain financial information from the business unit or sales representative. Users may increase the value of your financial reports by employing CRM in conjunction with the tagging or tracking categories offered in current accounting systems.
Users may also determine the type of clients who work for your business or organization by recording financial information in your CRM and comparing it to other crucial data inside your CRM, such as pipeline, support load, and overall activity level. Moreover, It also integrates QCommission, Sugar Tally ERP, and more.
SugarCRM integrations : Marketing Automation
Sales and marketing teams are not always face-to-face. It gives some general ground for both sales and marketing, in which they can benefit from actionable analytics and data.
Email campaign
Web page interaction
Events & Webinars
Automatic program
Social publishing
Search term
With the integrated marketing automation platform in your CRM, you will align your sales and marketing teams by providing access to all your digital marketing activities within your CRM.
Act-On Software provides comprehensive marketing automation software that is cloud-based. Due to Act-On's easy user interface, extensive online marketing toolset, Act-On AnywhereTM business productivity application, and affordable cost, marketing automation solutions can adapt. Because of Act-native, On's pre-built connectivity with Sugar, the two systems can work together to produce a complete closed-loop sales and marketing solution.
SugarCRM integrations : Project Management and Issue Tracking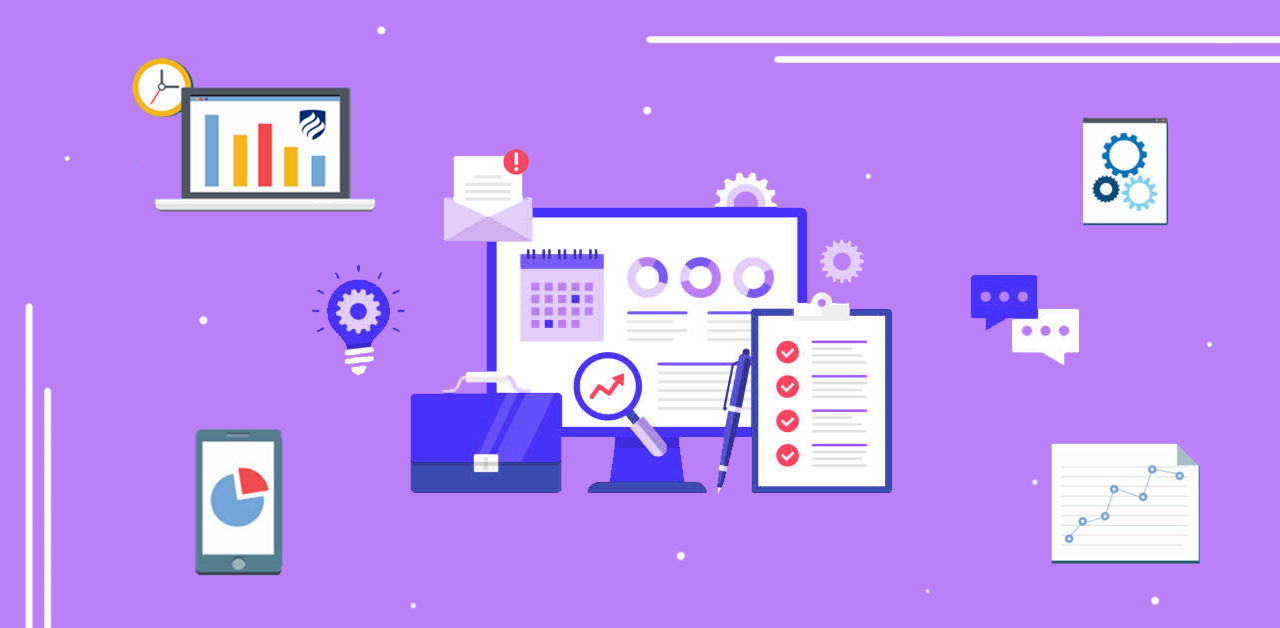 Project Management and Issue Tracking Software refer to a software package designed to address all the challenges facing project management in an organization. Its use is for internal project tracking and tracking the upcoming client or client projects and issues. When you integrate your project management platform with your CRM, you can perform the following actions.
From your CRM dashboard, you may view and access crucial problems.
Your CRM will provide you with prominent issue alerts.
View your problems in your CRM as a list.
Locate issues in your CRM.
View issue information from your CRM.
Integrated project management and problem tracking approach can assist your firm in facilitating the problem status reporting process. It links development and project management to the sales team and, by definition, creates a complete visualization of your customer journey.
Teams use Jira to plan, create, and launch unique products. Thousands of groups use JIRA to collect and manage issues, work through action items, and keep track of team activities. Nineteen thousand businesses utilize JIRA in 115 countries.
Users may monitor and track JIRA problems inside the SugarCRM Ecosystem using the Faye SugarCRM JIRA Integration Application. CRM users may utilize dashboards and other regular Sugar features to remain up to date on crucial project developments from within Sugar, with the ability to see issues by account, category, and priority.
SugarCRM integrations : Calling Software Integration
Calling software integration can be beneficial for your business. Call center agents can easily make and receive calls with the simple click of a button on their computer screen. It enables The browser with advanced call control functions such as answer, hang up, hold and transfer, making it convenient to manage the entire calling process.
The agent can scan the caller's detailed information and history with the help of an automatic "screen pop." It improves the agent's productivity by reducing call handling time so that the agent does not have to cheat between different databases to find the customer's details.
Computer telephony integration software lets you consolidate call logs and caller data such as call history, call recordings, personal information, emails, and more in a single integrated dashboard. Call center agents are more efficient when handling calls, providing more personalized service.
Call center software solution features such as video conferencing, call barging, call transfer, and whispering are essential for agents to manage customer calls effectively.
The calling software integration helps contact centers to reduce the average duration of each call, thereby ensuring higher productivity of agents. You can handle other calls, eliminating the need to add more employees in your free time.
Agents can provide a more personalized customer experience by knowing the caller's identity before receiving the call and greeting the caller by name.
Fellow CTI is not dependent on any telephone system, brand, or protocol. You can use any phone, such as an office phone, a cell phone, or the phone in your home office. Furthermore, Fellow CTI lets you call your consumers straight from your Sugar instance in your browser using your built-in microphone and speaker. Fellow CTI immediately generates the call record in your Sugar instance and populates it with all the necessary details.
Data Analysis Integration
It allows the company to receive special offers to promote their lifetime values ​​or identify the most profitable customers. They will receive the treatment they prefer.
It provides a better understanding of customer-facing operations. Without analytics to demonstrate CRM's ROI, it isn't easy to justify moving to new places, like linking CRM to social media.
Predictive Analytics allows the company to predict how customers will react in the future based on their past behaviors and their segmented demographics.
Benchmarking analytics highlights lagging operational areas and exceeding company and industry standards in customer satisfaction, retention, cost per customer service call, and revenue per call.
TrustShepre is a Relationship Analytics tool for SugarCRM. It uses intelligence that is usually concealed in communication systems to complete the data in Sugar. The sales staff may improve relationship management and boost productivity and outcomes.
QuickBook provides BI and data analytics. With just one connection into your Sugar system, you can get a 360-degree perspective of the consumer. With QuickBooks, it is possible to manage payroll, inventory, and sales.
Content and Document Management Integration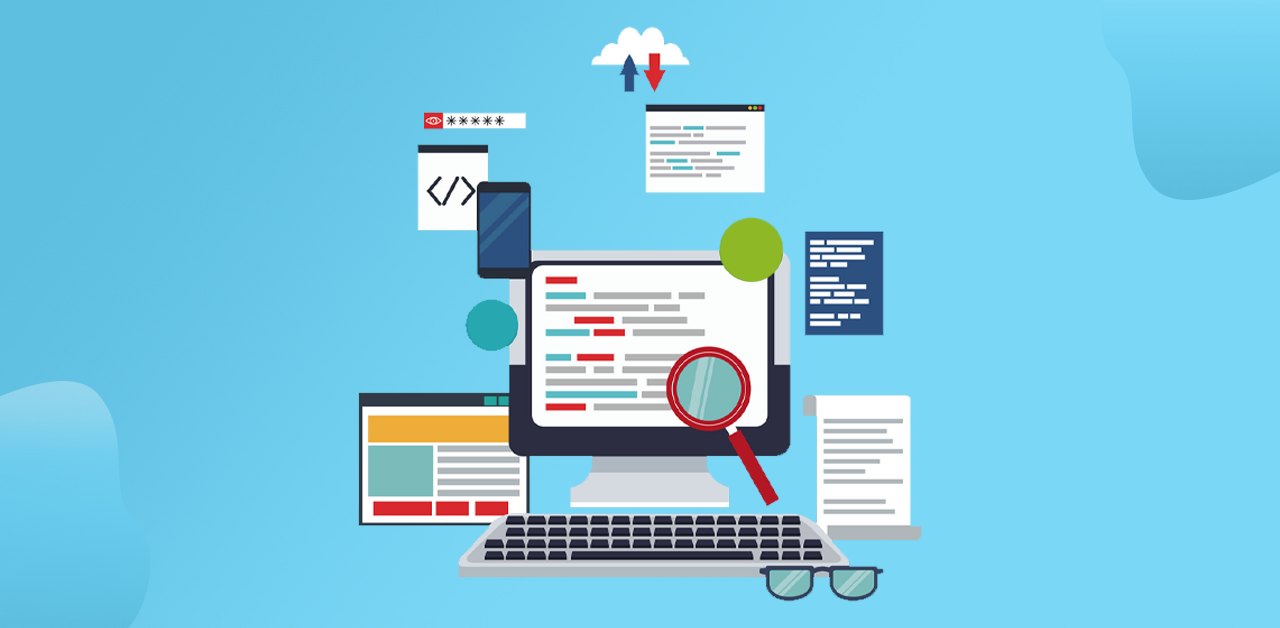 By integrating your document management system with CRM, you get all the information on a central CRM website. Since employees no longer have to search for records in multiple locations, they save time, energy, and resources.
Inserted data for work done on files is available, which helps track customer query status, thus helping to perform tasks based on priorities.
Having integrated data with the CRM system means you are much better at producing customer documents. Instead, data related to customer contact details, purchases, and interactions are already available in the data fields in CRM from the main website.
How does it work?
It makes the tracking process more accessible because the information is available to know what is going on with the customer's questions and work on it.
When you integrate the CRM system with the Document Management System, customer data is available in the center for all employees. With the help of access rights, you can ensure that the information available to your employees is commensurate with their level of performance.
Business operations are made much easier with the help of integrated CRM software and a Document Management system. Suppose you have a CRM and a Document Management System that works as separate entities. In that case, you are dealing with a lot of duplication of customer data.
Suppose employees have to answer customer questions and do not have the correct information promptly. In that case, this can lead to a lack of customer support. With a reduced amount of round trips, obtaining customer information, and asking other parties to give you access to certain information, you increase the efficiency of your staff.
Your Data Management System is an excellent source of information to know your customer's behavior and purchase patterns. Integrating your CRM with a Data Management System thus helps you get improved data using data analysis features to provide and get a better return.
Connect Bridge allows you to connect to Sugar from any significant business application. Connect all of your company systems fast and efficiently to acquire the ability to expand.
Business Intelligence Integration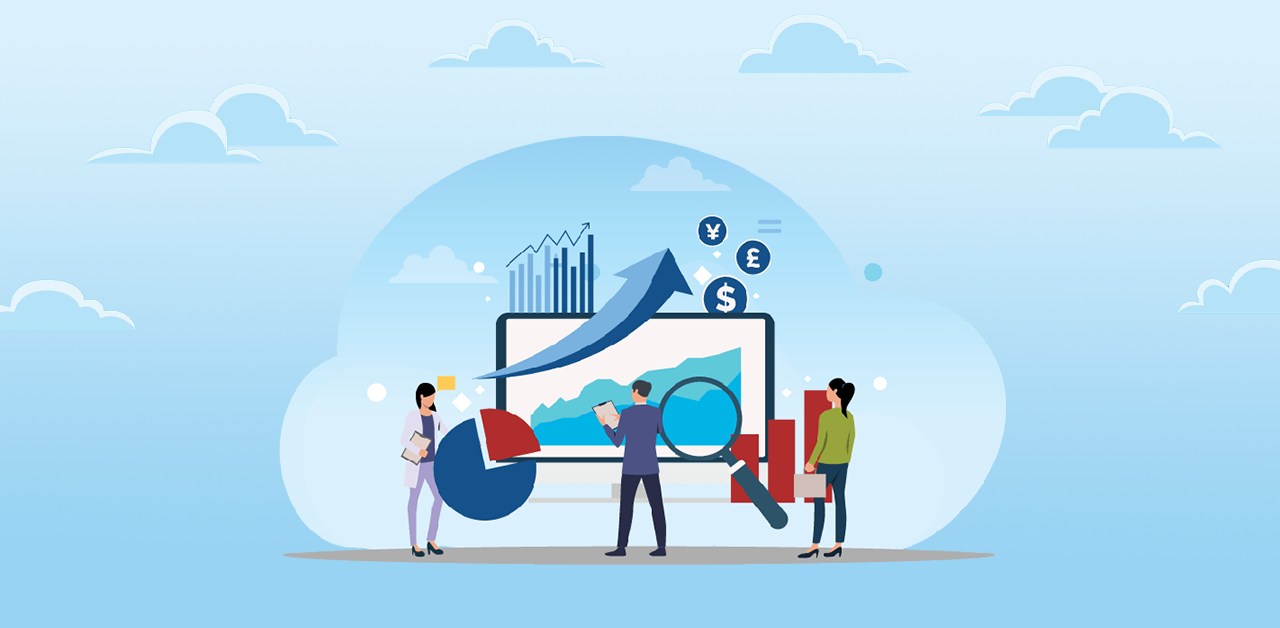 Business intelligence was born to measure the vast amount of data generated by the emergence of technology and social media.
BI provides reports, key performance indicators (KPIs), graphic dashboards, and much more. The report also identifies the company's strengths and weaknesses, new market trends, and business opportunities.
With the help of big data from customer interactions, companies can purchase more authentic products and services. Overall it will provide better financial forecasts and customer behavior trends.
BI can differentiate into market trends such as purchasing behavioral analysis, preferred hours, favorite styles, and industry impacts by considering large data volumes.
With better classification and customer interaction results obtained from the BI Big Data analysis, CRM can detect the customer behavior. As such, it is also possible to keep in touch with customers through emails, calls, sales meetings, and, as a result, provide valuable, relevant content.
You can use more channel marketing strategies with personal messaging and access programs with a larger volume of BI-processed data.
In addition, we have the information you need to update your existing business intelligence tools, integrate them with third-party companies, build dashboards and other data visuals, and apply ETL (Extract, Transform and Load) processes to your company information.
Centraya is a Cloud Access Security Broker in Europe. Designed to fulfill the most stringent data privacy standards in any cloud application. Centraya safeguards your data in cloud-based CRM, HR, or other applications from unwanted access or data theft. Encrypt your data before it gets lost in the cloud.
Domo enables you to connect your SugarCRM data to any other data source. All in one system, you can create beautiful data visualizations, interact in real-time, and generate robust reports.
SugarCRM integrations: The Bottom Line
Despite thousands of integration and hundreds of software, It can be perplexing to stick to software and decide one. Depending on your business, the integration to your SugarCRM might differ. Hence, we selected a few of the essential integrations for most firms. You must evaluate your systems specifically from the point of view of your accounting systems, demand generation systems, BI system, etc. Ponder in detail regarding these software integrations and how they will change your business.
Check Out BotPenguin Related Article: What is LeadSquared CRM and how does it work?