Introduction
As you probably have realized by now, LeadSquared is primarily a marketing automation platform that includes sales Customer Relationship Management (CRM) capabilities. LeadSquared was established in 2012, with its headquarters in India. At the outset, LeadSquared started as a marketing automation solution. Over time, LeadSquared has added more features to make the whole platform more effective. The platform has expanded dramatically from its original state.
According to the official sources, the critical purpose of LeadSquared is to give its consumers the sort of help that boosts their closure and promotes overall efficiency so that they can easily manage their pipelines.
You may get LeadSquared for $25 per month for one user if you are amazed by all these advantages and want to utilize them for your company. LeadSquared does not provide a free version of their platform, but they do offer a free trial that one may receive to have a better grasp of whether LeadSquared will work for their company or not.
What is Leadsquared?
LeadSquared offers a cloud-based marketing automation and customer relationship management (CRM) solution for companies of all sizes. This company serves clients from the financial, e-commerce, education, health and wellness, marketing, real estate, software, and hotel sectors. A subscription price structure is used for the software.
Because LeadSquared offers top-notch services, they have several well-known clients that are never weary of praising the platform. Omaxe, Byjus, Happiest Minds, Zoomcar, HCL Technologies, Coldwell Banker, Bharti AXA, UTI Asset Management, Vidyanext, and NIIT are just a few examples of these clients.
Suppose a person looks through the sort of reviews that LeadSquared has. In that case, they will discover certain typical benefits that an individual can reap if they select the high-quality services that Leadsquared provides.
Benefits of Leadsquared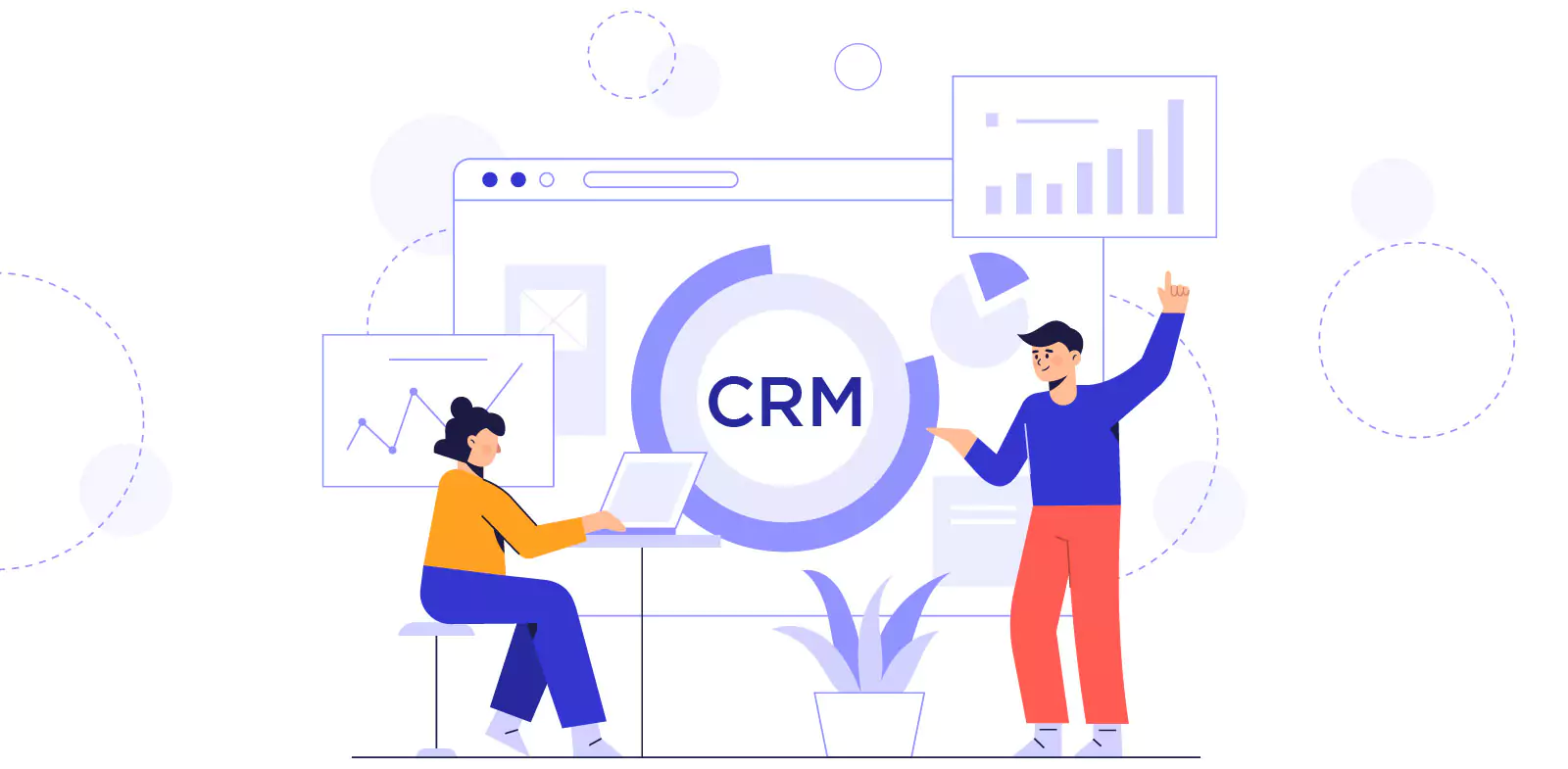 A few of those benefits are described here.
Generally, lessen lead leaking
Lead prioritization that is more intelligent and effective
numerous sales and marketing procedures being automated
delivering thorough analytics for sales and marketing
improved compatibility with many business tools
has a built-in developer platform. It enables users to create unique business logic that best serves their needs.
Top 5 Leadsquared CRM Alternatives! (with pricing)
Oktopost
With the help of Oktopost, B2B marketing teams can increase awareness of their brand on social media. B2B marketers can also interact with their clients on social media and gain valuable insights. Marketers can demonstrate return on investment with the help of Oktopost's social media management, social listening, and employee advocacy solutions.
Integrating seamlessly with all central marketing automation and CRM platforms – including Salesforce, Marketo, Eloqua, HubSpot, and Microsoft Dynamics 365 – Oktopost enables marketers to harness social data to improve customer experience and generate revenue growth. Oktopost also offers a built-in employee advocacy board, allowing the marketer to promote social content across the firm with zero overhead. Since everything is immediately documented and analyzed when workers post social media content, advocacy ROI can be calculated like it is for traditional marketing channels.
Oktopost has not yet provided information about prices.
Keep
CRM, marketing automation, and e-commerce features are all included in the Keep (previously Infusionsoft) suite of cloud-based sales and marketing tools. Keep supports small companies by streamlining sales and managing client interactions. Users may execute campaigns with tailored communication triggers based on emails opened, clicked, and other factors, segment contacts, measure customer interactions, send emails, and segment contacts. Users may build up online shopping carts, monitor activity on digital storefronts, and issue quotations, invoices, and receipts. They can also handle e-commerce, from inventory management through payments and order fulfillment.
The system's reporting and analytics capabilities allow customers to execute analysis on criteria such as emails, campaign performance, and ROI statistics. On iOS and Android devices, users may remotely access Keep. It includes connectivity with QuickBooks, SalesForce, Outlook, Gmail, plus more. Pricing is on a subscription for the monthly subscription and provides help through phone, email, and FAQs.
The three price options for Keep: Lite: $79/month Pro: $159/month Up to $159 each month.
Constant Contact
Small companies and NGOs may grow their client bases and maintain connections with various user-friendly marketing tools offered by Constant Contact. Businesses may import customer data from spreadsheets or email clients like Gmail and Microsoft Outlook using Constant Contact's email marketing platform.
With drag-and-drop functionality, the system offers hundreds of editable email templates. It also has real-time tools to monitor email openings, clicks, forwards, social media shares, and more. To assist customers in enhancing their marketing initiatives, Constant Contact provides both online and offline seminars and training.
Constant Contact fees are monthly and depend on the number of contacts in users' email lists or databases. Core: from $9.99/month, Email Plus costs $45 per month. SharpSpring's CRM Platform costs $449 per month.
iContact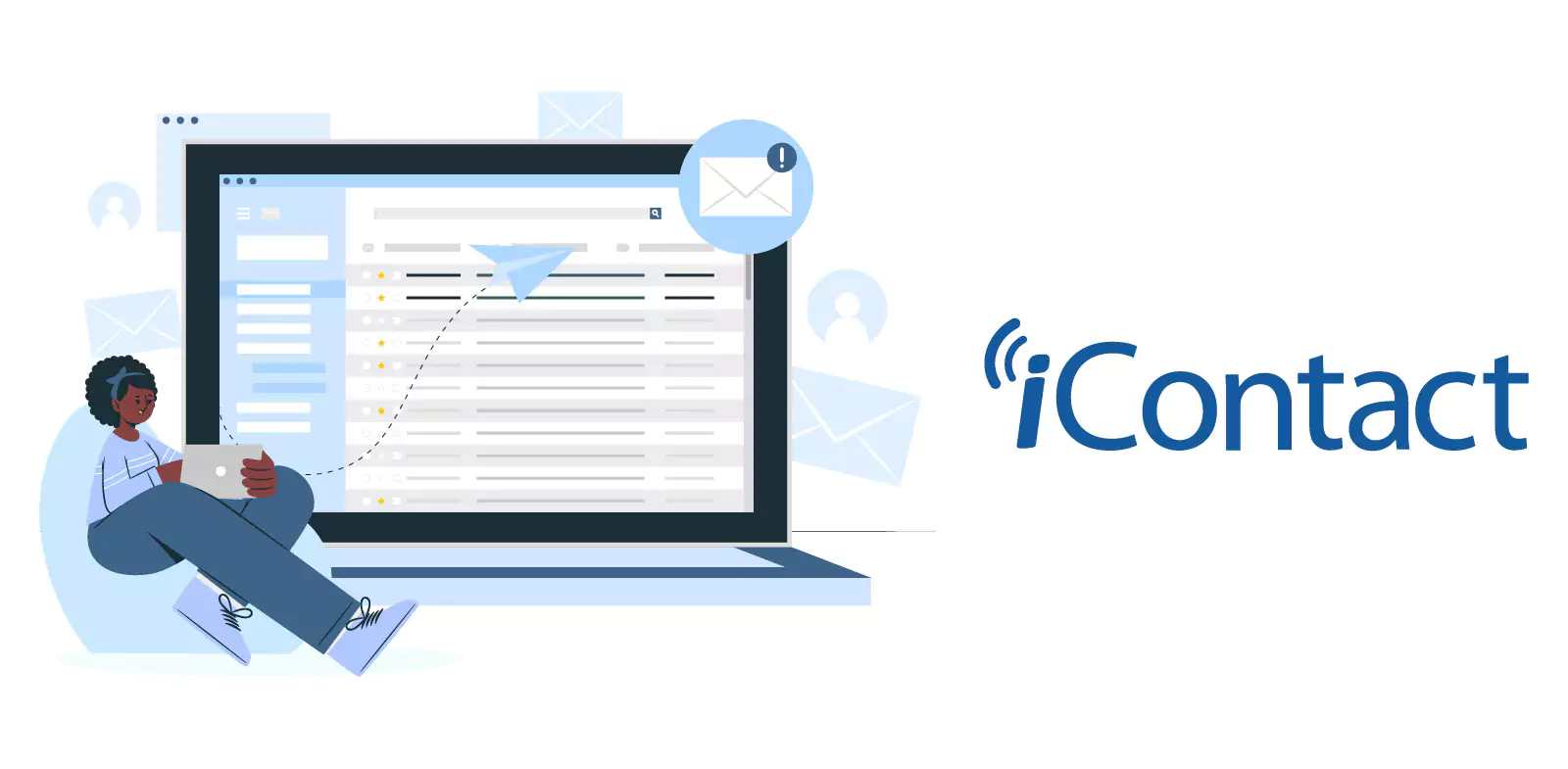 iContact is a web-based email marketing solution for companies of all sizes. This one provides email design, list management, campaign management, and social media posting within a single solution. iContact includes various customizable email templates that let customers build content for their email campaigns. By selecting the appropriate tags from their email lists, users may also schedule the delivery of messages.
SpamCheck, a crucial component of this system, lowers the likelihood that emails will be classified as spam by comparing the email topic, HTML email, and text email against a set of rules, increasing email deliverability. iContact offers social media connections with Facebook, Twitter, and LinkedIn in addition to its email marketing features, enabling customers to post material on these networks directly from within the service. Users may get a complete picture of all their email campaigns using customizable reports and dashboards to track campaign performance.
Visit iContact.com to get iContact Free—a credit card is not necessary!
Ontraport
Ontraport is a no-code business platform that helps service firms to systemize and expand. Faster growth is achieved with Ontraport's management and automation of the complete buying cycle, which frees up business owners and teams to provide more excellent value to customers.
Ontraport's marketing, sales, and company operations tools include CRM, automation, payments, sales pipeline, web applications, tracking, email and SMS, landing pages, and membership sites. All different sorts of service providers, such as consultants, agencies, coaches, advisers, and private and public service providers.
Ontraport offers a free trial of 14 days. It is accessible on monthly subscriptions. Information about paid plans includes Basic: $79 monthly Additionally, $147 monthly Pro: $297 monthly $497 monthly for the enterprise.
Conclusion
LeadSquared was designed to provide a reliable and secure experience, the LeadSquared application offers various security-related features in addition to our process and infrastructure-level precautions. In this blog, we have discussed all lead squared, its benefits, and its top 5 alternatives CRM like Ontoprot, Keep, Constant Contact, Contact, and Octopost with their pricing now; if you want to go with lead squared choices CRM, you can choose any of them.
I hope you like our blog. If you have any queries regarding lead squared, comment below; for more blogs, connect us on our website BotPenguin to read such magical blogs.