The earliest and most popular application of artificial intelligence is a chatbot. Businesses want chatbots to answer customers' questions nonstop all day, every day. A chatbot raises client happiness by being present on social media via email, SMS, or web chat.
The next fad in the digital realm is the popularity of intelligent chatbot automation. No one wants to go through the lengthy building and development processes, even if everyone wants a chatbot for their company. To avoid this bother, many chatbot development firms offer chatbot customization.
Google Trends reports that over the past 10 years, interest in AI chatbots has increased four times. Ai chatbots have the potential to boost sales by roughly 67%, according to research by CNBC and Cognizant.
According to a survey, mobile banking apps with chatbot integration are predicted to be the main platform for chatbot-driven client communications in 2023, accounting for 79% of successful encounters.
Keep on reading to know more about the best companies in the US that provide chatbot customizations and which can help you boost your business.
How to choose a Bot Customization company?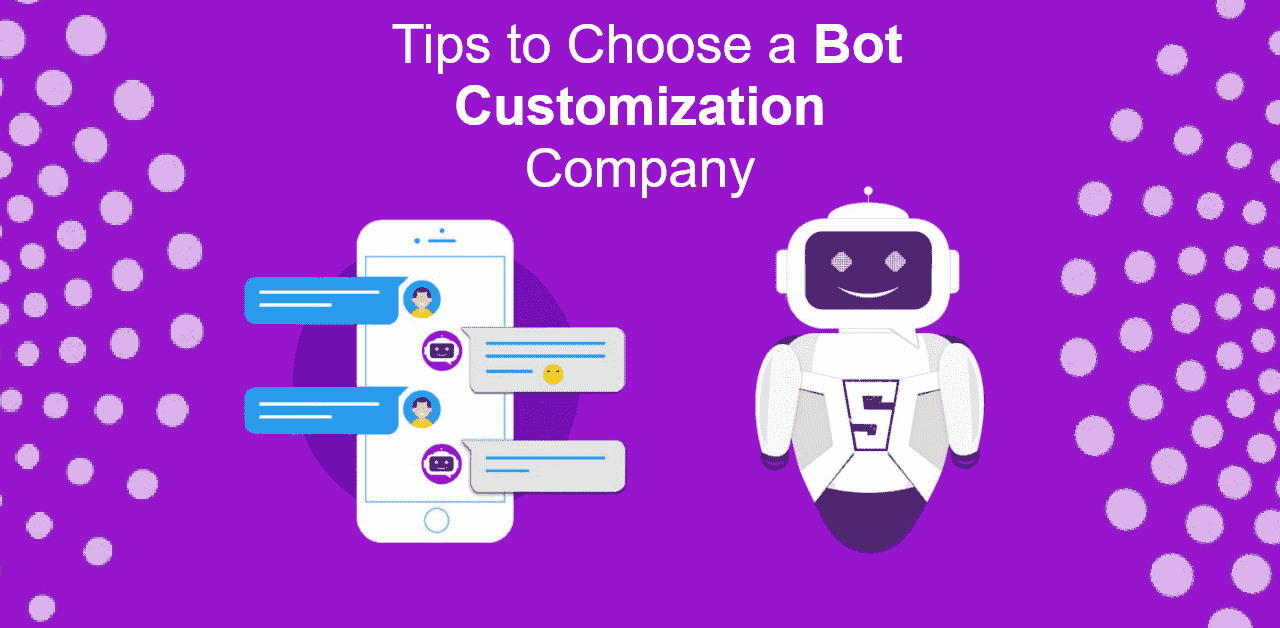 Pre-built templates
To facilitate deployment, they must provide pre-built templates. Not all people who require a chatbot are proficient programmers. While some of the proposals necessitate technical expertise, they must also provide those that are simple to create and function without the need for coding expertise.
Compatibility
They work with the existing systems you are utilizing. If the chatbot you construct cannot interface with your other apps, what use does it have as a chatbot builder? There won't be a chatbot maker that works for everyone. We examined chatbot developers that can connect to various platforms, including Shopify, Slack, Zapier, WordPress, Salesforce, HubSpot, Calendly, and others.
Ease of use
Spending money on a chatbot builder is useless if you have to spend hours learning how to use it. At that point, you might as well engage someone else to develop your chatbot. This list was created to make the chatbot builders accessible to most users, including those with little coding experience.
Omnichannel
They operate in a variety of ways. The ability to develop unique chatbots for each channel you wished to use was typically only available a few years ago (think: Facebook Messenger, Instagram, WhatsApp, and your website). Most chatbot solutions now demand that you build a single chatbot that functions on several platforms.
Low cost
They have affordable prices. Unless you're a big organization with money, it's difficult to justify spending hundreds of thousands of dollars monthly on a chatbot solution. Personalized style and analytics are just a few things that many chatbot builders on the market offer for less than $100 a month, even if bespoke solutions may be advantageous.
API, SDK, or library-based self-service solutions
These businesses give your bot a framework to use Machine Learning (ML) and Natural Language Processing (NLP) skills by offering an API, SDK, or library. For instance, all bots must understand the motivation behind user requests. The processing of the user query is one example of how the API might provide building blocks for understanding intent. With the tools available, even novice programmers may construct bots in hours. A best-in-class bot, on the other hand, would require a lot more time to create, depending on what you want the bot to be able to do.
End-to-end solutions
It's the quickest way to build a bot for your business. Define what your bot should accomplish and contract a vendor to build it from scratch. Depending on your needs and the chatbot service provider, the price of a chatbot service varies greatly. After your bot is operational, clients will frequently have access to a panel. They could change the bot's functioning even more.
Top 4 Companies that provide Bot Customizations
A3Logics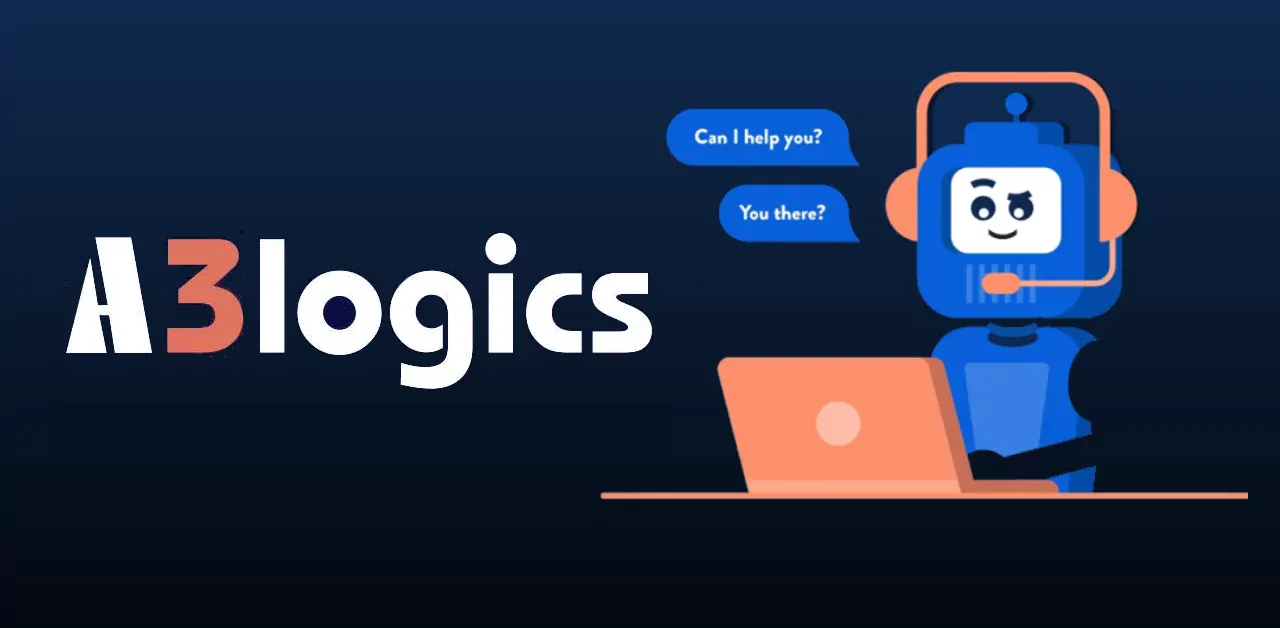 The best chatbot creation business in the US is called A3logics. The company, founded in 2003, provides distinctive chatbot services to companies of all sizes, including startups. The knowledgeable engineers and chatbot developers at A3logics produce dependable chatbot solutions that aid businesses in improving customer care. Additionally, it helps save costs, boost income, produce more leads, and enhance the general customer experience.
The company offers unique, innovative, and best-in-class chatbot solutions for various industries, including social media, healthcare, eCommerce, and entertainment.
Along with chatbot services, the company also offers IT consulting. Services include salesforce development, mobile and web development, and more.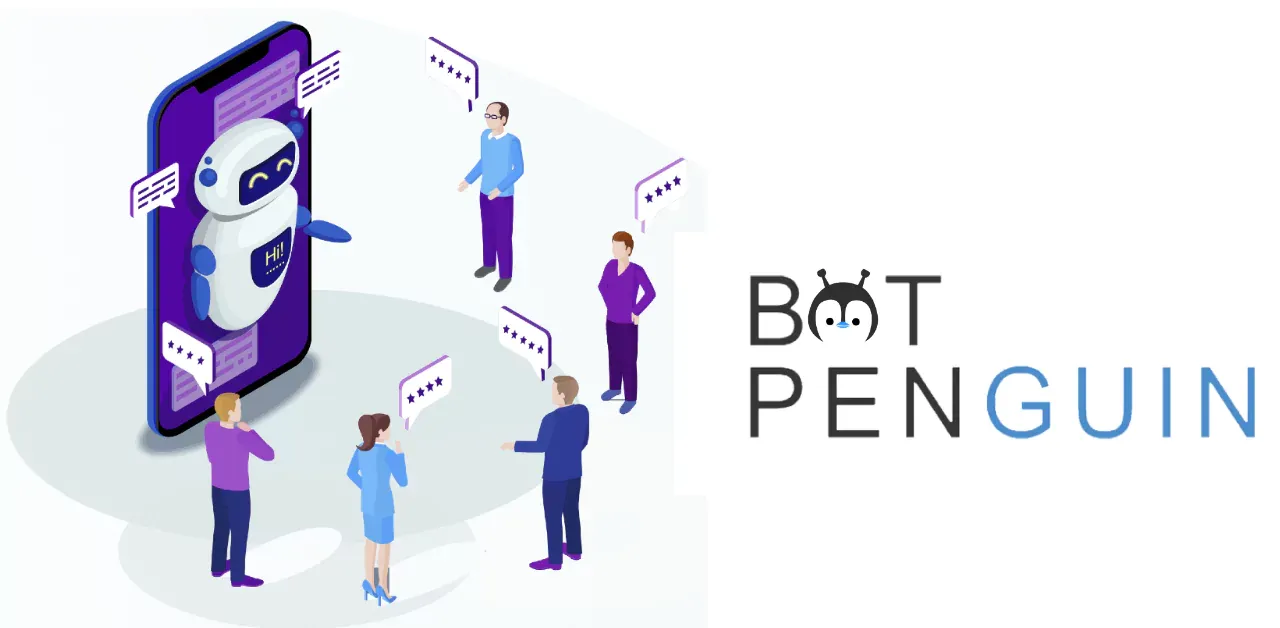 Due to its lead-generating powers and bot customization features, such as drip marketing, list building, and chat blasts, BotPenguin is used by millions of individuals. Additionally, it exports leads from a saved list into an Excel file. Because of these features, it's one of the marketers' most well-liked chatbot builders.
It also offers an intuitive drag-and-drop builder with a straightforward process. It presents each part in a distinct line rather than showing flows in a mostly linked discussion. Rearranging the pieces is easy.
BotPenguin shines when it comes to analytics and lead generation. BotPenguin collects a lot of data on the users who interact with your bot when surfing leads so that you may use it in your marketing. Additionally, it displays bot analytics like how many contacts you receive and the most popular questions your users ask.
This chatbot generator works with SMS, webpages, Facebook Messenger, and Instagram. You might even utilize it with live chat. Additionally, you can use a chatbot without any coding experience.
Clavax Technologies
A well-known online and mobile app development business in the US with in-depth knowledge of chatbot programming is Clavax. The company serves a sizable clientele, and most of its chatbot projects have received five-star ratings. The company's chatbot developers use modern technology to build robust bot solutions for various industries, including healthcare, eCommerce, etc. Utilizing this company's chatbot development services could save up to 80% of development costs.
BotsCrew
One of the most well-known providers of chatbot solutions in the US is BotsCrew. The company launched in 2016 and already has offices in Australia and London, England. In 2018, Clutch ranked the business as one of the top chatbot development companies worldwide. The company's ground-breaking chatbot solutions have benefited Fortune 500 corporations and startups.
Some other Companies in the US provide Bot Customization
Dogtown Media
Dogtown Media is a mobile media development company quickly extending its design and development capabilities to encompass financial services, mobile commerce, augmented reality, the Internet of Things (IoT), mobile analytics, and mobile app geo-location.
Mind Bowser
Small and medium-sized organizations that require high-performing chatbots to aid in their expansion could turn to this San Diego-based chatbot solution provider. The company's accredited chatbot developers build useful bots that advance businesses, improve customer service, and boost productivity.
Master of Code Global
Master of Code works with the most creative companies in the world to develop conversational experiences for chatbots, the web, and mobile devices. They are dedicated to offering useful, cutting-edge, and top-notch software solutions and have vast international experience.
PixelCrayons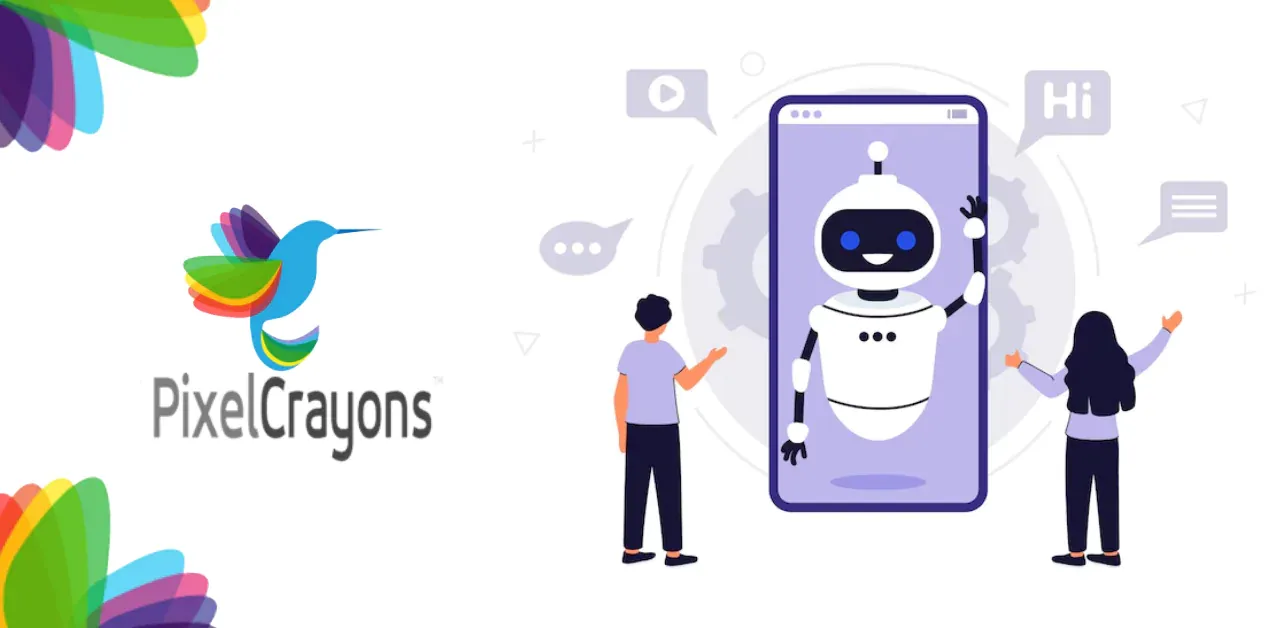 Award-winning IT consulting and software development company PixelCrayons is in the US and specializes in creating custom chatbots. Whatever your industry, the company offers a tailored, scalable bot solution to meet your unique needs. Chatbot developers are well-known for using cutting-edge tools like IBM Watson, Dialogflow, Amazon Lex, Rasa NLU, and others.
Neoteric
Neoteric is a software development company that helps enterprises and startups create profitable software projects. It offers team expansions, AI implementation, and end-to-end product development services. They are experts in recommendation engines and predictive analytics for intelligent systems.
ValueCoders
ValueCoders is a well-known offshore IT company in the US that offers customers sophisticated and entertaining AI-driven chatbot solutions worldwide. The chatbot developers at ValueCoders have years of experience building feature-rich, self-learning bots. The company applies an agile development methodology to chatbot app development.
Peerbits
In addition to enterprise mobility, startup applications, on-demand mobile apps, and healthcare mobility solutions, Peerbits is a multinational company specializing in custom mobile app development services.
IndiaNIC Infotech Ltd
IndiaNIC The reputable chatbot solutions offered by Infotech, a well-known software development firm in the US, help companies deliver first-rate customer service. The company has maintained its position as a top provider of chatbot development services. The company provides fast B2B and B2C chatbot solutions.
Conclusion
Instead of focusing on how amazing they are, choose the appropriate chatbot development firm for your business. A chatbot development company's main area of competence is customizing bots. Most bot automation and customization vendors offer chatbot services via websites and mobile apps. Remember to compare the services and costs of different firms before choosing a chatbot provider in the US. Some pointers to keep in mind while choosing the best chatbot for your business are the size of your enterprise, the kind of customers you cater to, what you want your chatbot to do, and finally, choose the chatbot which meets most of your requirements.
Related Articles:
How Botpenguin's chatbot can help your business in improving Customer Engagement