Marketing has evolved with time, as well as its model and strategy. Of course, the new era demands it.
Marketing teams can play an important role if they understand the needs of their leads and, consequently, design marketing strategies and plans accordingly.
The main concern for any successful business here would be how they can capture the customers and retain them in the long run.
This is where the concept of lead nurturing and lead scoring the marketing and sales enter the frame.
The leads set foot in your business at a different stage of buyers and sales funnel.
To know their probability of becoming a loyal customer, lead scoring is all you need, and depending on the position of the lead in the funnel, they can be further dragged down in it.
According to data from Liana Technologies, 37% of marketing professionals see an increased number of more qualified leads through lead nurturing and lead scoring techniques.
Amazing, right?
So, let us dig in to know what lead nurturing, and scoring is and how they can be implemented to grab more customers and enrich your sales.
What Is Lead Scoring?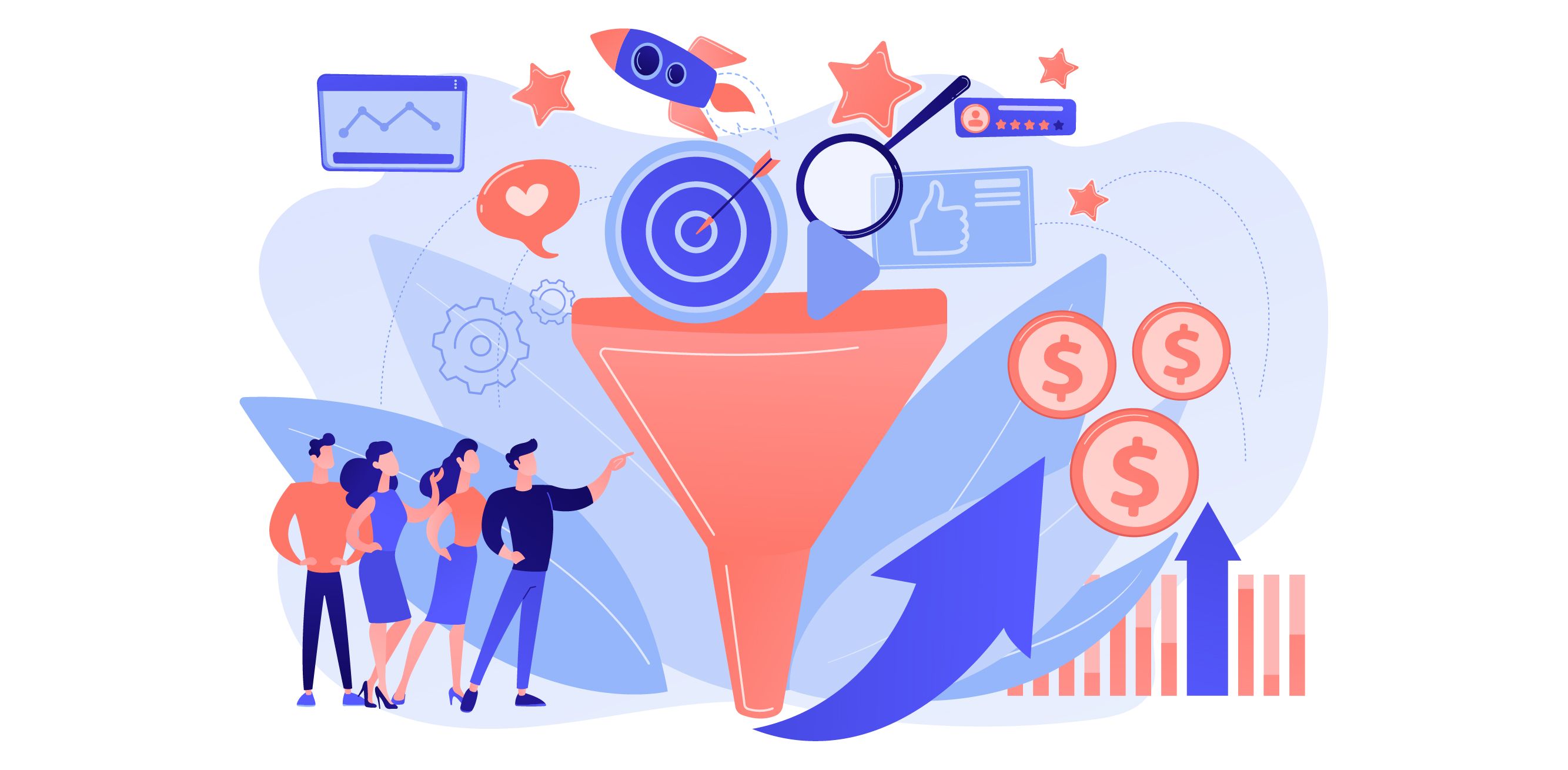 Using lead scoring, you can determine how likely it is that a lead will become a loyal client on a scale from 1 to 100.
It also unveils the position of all the buyers and sales funnel leads. This further indicates how the customer needs to be nurtured to bring down the funnel effortlessly.
This method is the backbone of a robust lead nurturing system with the most personalized communications.
Lead scoring provides direction and navigation to provide the path and ways to practice lead nurturing on them.
A 'lead scoring' method determines a lead's position within a company's buying model and sales funnel.
An empowered lead nurturing strategy is based on this shared characteristic since it determines the best time, place, follow-up, and way to communicate with each prospect.
Various factors can affect lead scoring, including lead location, interest level, budget, needs, desires, buying stage, lead behavior, and lead involvement.
Let's go through a few factors in brief:
Demographic data:
You may use demographic data to render the lead score to any lead.
You can, for instance, deduct the point if a person does not live in the targeted area so you know whether to proceed with the lead.
To collect demographic data, you can ask your website visitors and leads to fill out the form on the landing page of your website.
Audience category:
Few businesses prefer working with other companies, and some prefer working with individual customers.
Depending on this scenario, you can give the leads positive or negative points.
You can further concentrate on people who fall into this category of the preferable audience to shortlist them in the upcoming stages.
Online behavior patterns of your leads:
Your frequent website visitors should be marked with plus points as it shows their interest in your brand and services.
Their concern regarding your services and products is directly proportional to their possibility of becoming and retaining your customer.
Analyzing how leads engage with your website can reveal a lot about the extent of interest they have in purchasing from you, for example:
How many times did they browse your website before making any purchase?
How much is their reading and surfing time?
How many leads went through the pricing pages, pricing, or demo section of your page and website?
You can also deduct marks if the visitor no longer visits your website and ceases engagement.
Why Should You Perform Lead Scoring?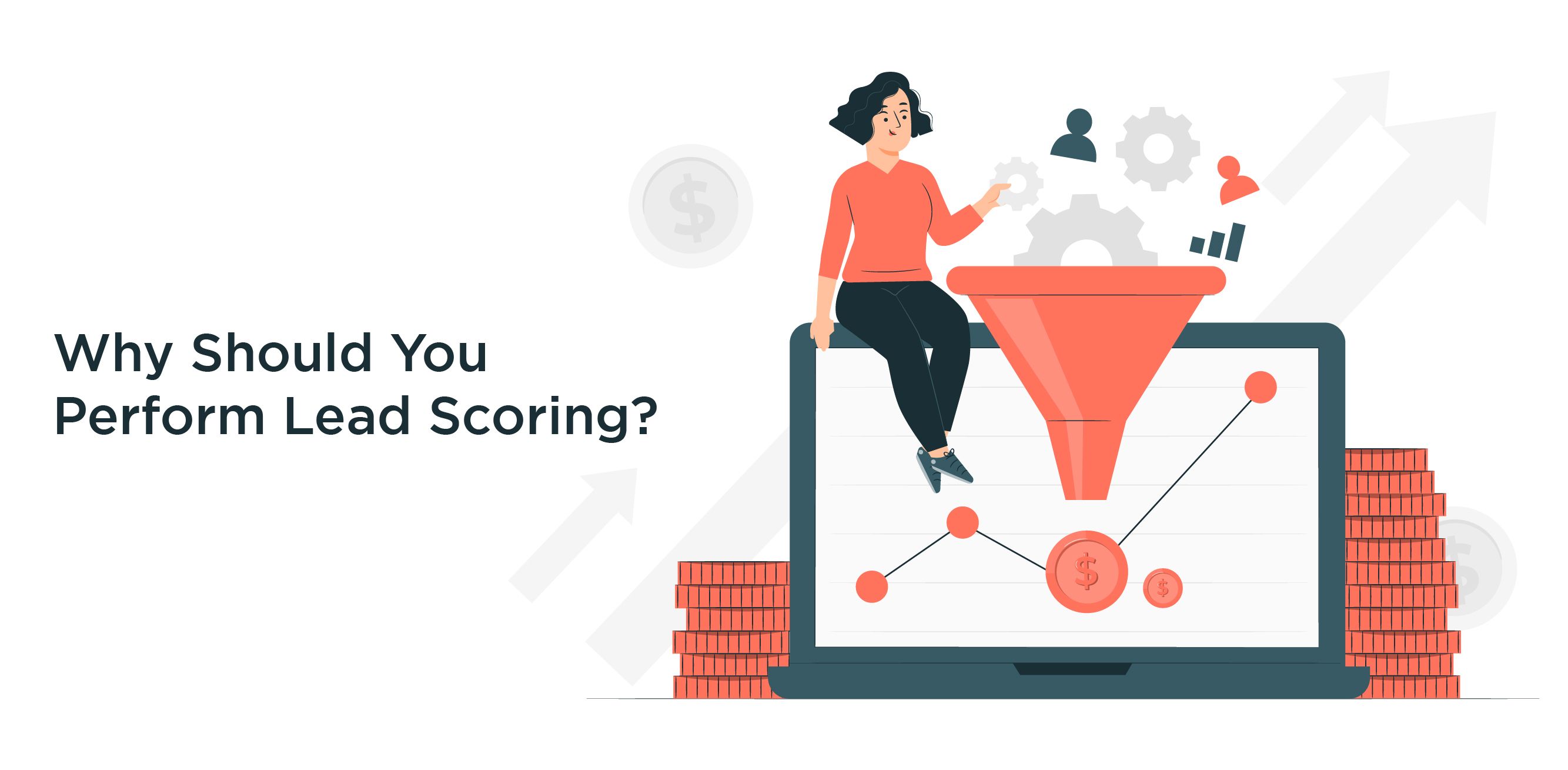 The benefits of lead scoring include the following points:
It increases the effectiveness of your marketing campaigns as efforts are input only on the selected customers who are closer to the lower area of the sales funnel.
It becomes seamless to migrate leads from the marketing to the sales stage using this lead-scoring technique.
Since it solely concentrates on identifying the most qualified and deserving leads, it improves the sales team's proficiency to gain considerable profits in less time.
The analytics provided in lead scoring aids in evaluating potential customers so that you can focus on leads who are more likely to make a purchase.
What Is Lead Nurturing?
Lead nurturing is the process of binding a business with customers by creating trust between them.
This embarks the journey of loyal and substantial relationships with targeted customers down the whole buying journey funnel.
Trust is built by feeding your leads and clients relevant and informative content that would convince them to buy your products and services.
Don't forget that the content should always be authentic and genuine so there is no trust breaching.
Any lead can easily become a sustainable customer with strategic automation and marketing campaigns, digital marketing, and exemplary customer service.
Why Should Your Practice Lead Nurturing?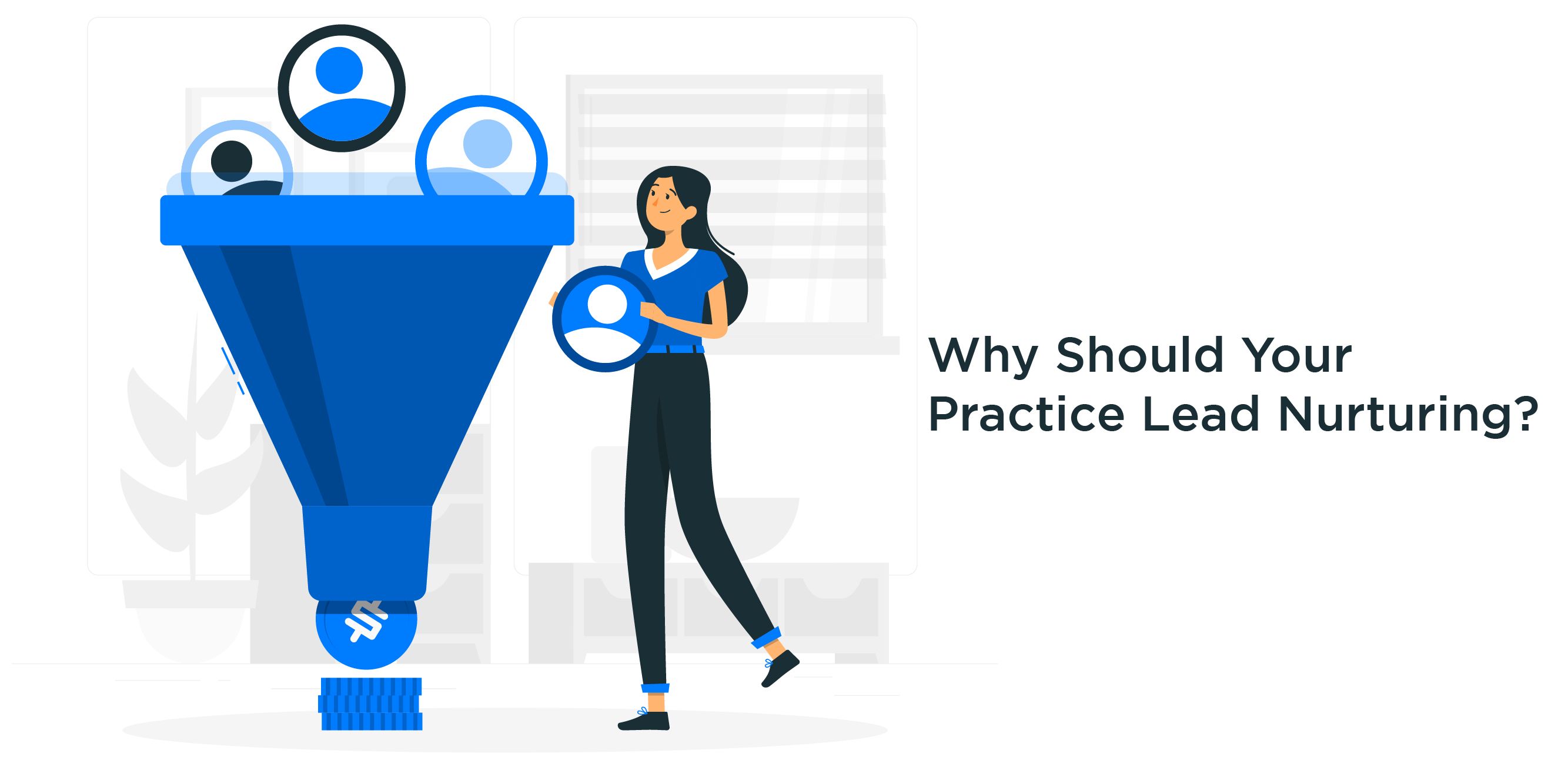 The benefits of lead nurturing include the following:
Lead nurturing acts as a filter to ensure that only leads interested in sales reach the Sales team down the marketing funnel. This saves the business from depositing resources and time in the wrong place.
It builds a brand name by rendering content with personalized touch at the appropriate moment.
It enhances all the platforms integrated with your business as it is a multichannel strategy. That includes email marketing, social media marketing, and demographic marketing. This unlocks opportunities for generating more income and profit.
All the entering leads will not be ready to make a purchase and become customers, but this is why you need lead nurturing, right?
As a result, this concludes that a vital step in lead nurturing is to engage the customers and close all the possible leads they interact with.
Here are the 5 stages you need to take care of while swimming through closing leads and building a customer base:
#1. Awareness
The foremost and most crucial step is spreading awareness about your brand and service.
This is where the whole business game initiates, as this is the stage where your leads come to know about your products, services, and brand.
A customer might become aware of your products and services via any platform, such as advertisements, fellow customers, referrals, etc.
Social media has proved to be a boon in this digital era, making spreading awareness as easy as taking a walk in the park.
Building a robust and informative brand image and using it effectively will attract potential buyers because customers desire the same.
Don't forget to include bits of unique and informative content among all the platforms you use.
#2. Interest
Now that the customer is aware of your brand, your next task is to instill their interest in purchasing your service or product and joining your business as a loyal customer.
Once they become interested in becoming your potential client and retain the same, your second stage is accomplished.
#3. Evaluation
Now comes the main work. As the leads become interested, implement the lead scoring and lead nurturing technique.
Specify the leads which are suitable to be forwarded to the sales team and which are not.
Evaluate or design the lead nurturing method accordingly as per the requirement.
#4. Conversion
In this stage, both the sales & marketing team need to work together to grab and uphold the prospect.
Acknowledge the needs of your prospects and form a solution that marks profit for both ends.
The conversion stage is achieved successfully when all the targeted leads are converted into your potential customers.
#5. Customer
This is the last phase. This stage emphasizes the responsibility to nurture your customers and keep them satisfied by fulfilling their needs and providing them with great services.
Don't forget to follow up with your customers and solve all their queries and issues whenever needed.
Once you've completed these 5 stages, you're already on board with your successful lead nurturing journey.
Conclusion
To produce a fruitful harvest, a crop must be maintained by being supplied with water and nutrients.
Likewise, you must perform the lead scoring method to convert existing leads into customers.
Based on the lead score, you can nurture them with well-planned market strategies and content.
So, incorporate these phenomena into your business and escalate your business and company, its sales and profit margin to the highest possible level.
Don't worry! We have got you covered.
With Botpenguin's lead generating chatbots that render you with quality leads, analyze the lead score and convert them into your customers.
Botpenguin chatbots double up the conversation rates and ultimately your profits.
So, call us right away!