CRM is a "Customer Relationship Management" in which an organization manages the customer connections. A CRM system eases the external interactions and connections that drive success in sales, customer services, business development, and many other departments may benefit from it.
According to SugarCRM, 62% of the individuals preferred CRM to enhance the customer experience that you provide to your clients. Data collected by Nucleus Research say that CRM users claim an increase in their productivity by 14.6%. So, businesses find it essential to adopt CRM services.
Focusing on this SugarCRM provides all the CRM services. It is a horizontal CRM platform. They offer user-friendly services that simplify even the most complicated end-to-end customer process. It has been a reason for the increase in the market and variety of CRMs. Choosing one of these CRMs can be difficult. This article outlines the features of SugarCRM, Prices of different SugarCRM tiers, and alternatives of Sugar CRM.
SugarCRM
SugarCRM provides a complete and accurate view of past and current customers and precisely predicts future customers. With SugarCRM, you can make data-driven decisions through analytics. This CRM software offers automation on various business processes like routing leads and accepting quotes. It will allow the people to work in the atmosphere familiar with. will increase user adoption. There are various features of SugarCRM that are beneficial to us and make it one of the popular CRM software.
SugarCRM Features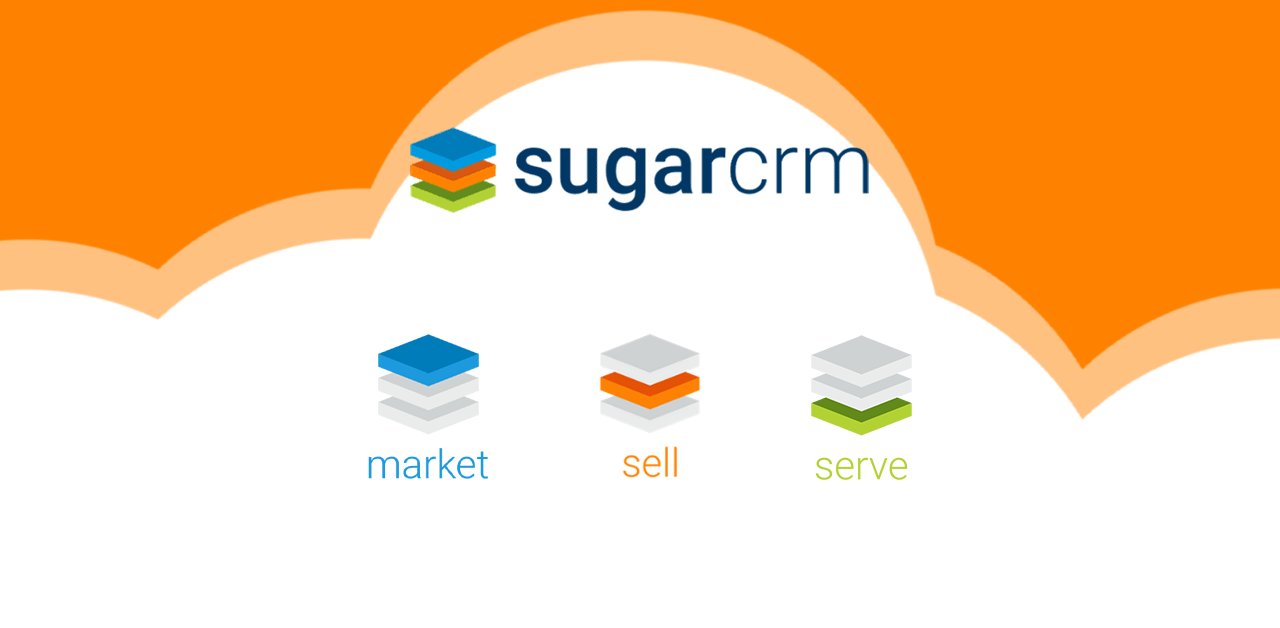 With the automation, integration, detailed analytics approach of SugarCRM. The users find it suitable to employ it in their system. In 2021 SugarCRM has also launched the SugarPredict AI engine to increase sales predictability, change the sales and service interaction, and reinvent the lead scoring.
Sugar Market
It is a Marketing Automation software of SugarCRM. It will help you attract more customers. It provides multi-nurture campaign facilities. It has lead scoring to help you focus on the leads with a high probability of converting. You can also capture the leads by landing pages and conversion-focused emails. You can also create forms with an easy drag and drop builder.
Sugar Serve
It is a customer support software that offers an outstanding customer experience. It boosts the agent's productivity. It also helps customers to solve their problems by the self-service portal. Following are the services Sugar Serve provides.
Sugar Sell
Sugar Sell is a tool for sales automation. It provides AI-powered predictions about customers. Sugar Sell provides CRM customization facilities. It gives you a detailed history of your customer. Additionally, it offers sales analytical tools.
Sugar Enterprise
It offers sales force automation and customization. It provides an extraordinary level of customization. It will help you understand the customers' need to improve conversion rates, revenue, and retention. Sugar Enterprise offers security, privacy, and extensibility. It has blind spots, busy work, and roadblocks.
SugarCRM Pricing
SugarCRM provides plans according to monthly or yearly billing. The yearly bills have slight discounts compared to monthly billing. There is a live demo for all four solutions that SugarCRM offers. SugarCRM offers one free trial. Sugar Sell has 7 days of free trial benefits. Besides this, there is no free trial in SugarCRM.
Sugar Professional
It is the most basic plan of SugarCRM. It offers the following things.
This plan grants you support through Standard support SLA.
It offers support by the SugarCRM support portal.
It provides you two support- authorized contacts.
This plan of SugarCRM supports 34 languages.
Sugar Professional provides 15 GB of storage.
Price – USD 52 per user per month
For a year, for three minimum users- USD 1872
Sugar Enterprise
It is the most flexible solution for your company. It includes the following things.
It enables reporting through SQL.
It has SugarBPM (Business Process Management) for advanced workflow.
It offers Support level SLA.
It provides SugarCRM Support Portal, and you can access support via phone.
You can have 4 Support authorized contacts.
Price – USD 85 per user per month
For a year, for three minimum users- USD 3,060
Sugar Serve
This solution will grant quick support to your customers. Following are the services it provides.
It offers two sandbox instances.
Sugar Server will give a 60 GB storage facility in your CRM.
You will have phone support in this plan.
It will provide four authorized contact supports.
You can merge docs in your SugarCRM.
Price- USD 80 per user per month
For a year, for three minimum users- USD 2,880
Sugar Sell
It is specialized to provide a great experience. It also helps you build a meaningful relationship with your customer. It offers the same facilities as Sugar Serve. Moreover, the prices are the same as well.
Sugar Market
This solution is to gain the attention of the customers towards your business. Following are the advantages of using this plan
You can have unlimited users to this package
It offers unlimited emails and landing pages.
Through this plan, you will have four authorized contact-support
They will give you phone support
Price- USD 1000 per month for 10,000 contacts
For a year, for 10,000 contacts per month – USD 120,000
SugarCRM Alternatives
There are various other CRM in the market that you would like to know about.
HubSpot CRM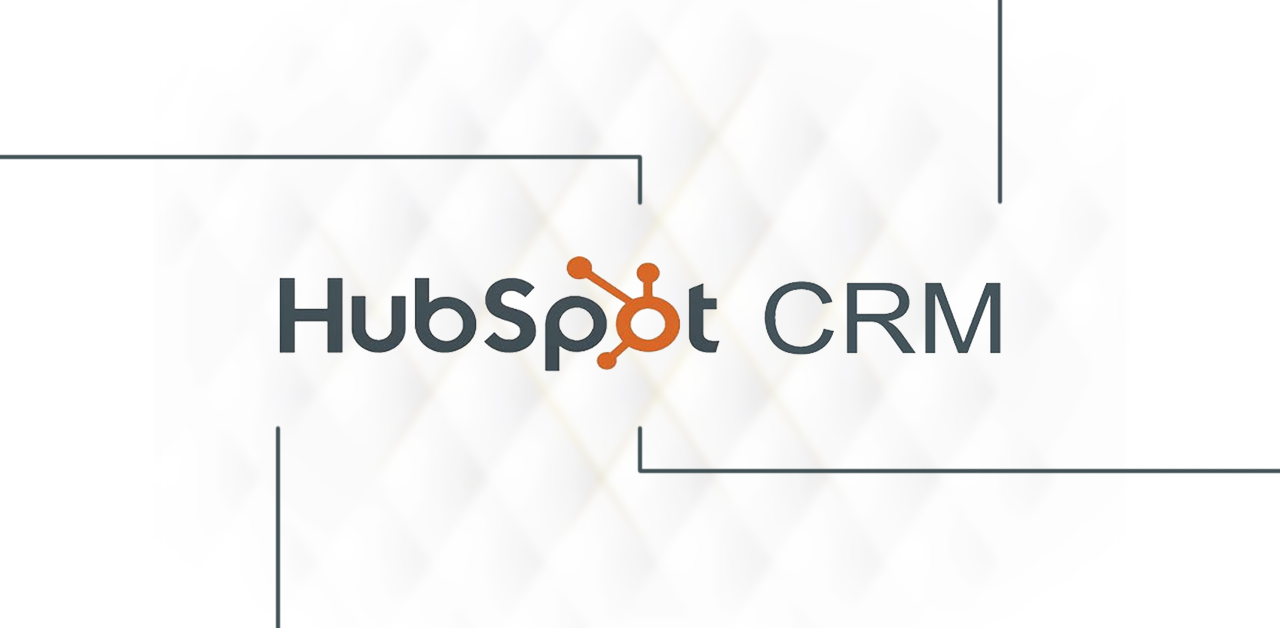 HubSpot is also one of the cloud-based CRM platforms. The product that they sell under Hubspot CRM is as follows.
Marketing Hub: This product of HubSpot will assist you in attracting more customers. It helps run a marketing campaign. It will help you with blogging, social media management, SEO, and much more. Below mentioned is the list of features of the Marketing hub
Blog
SEO
Ad Tracking and Management
Social Media Management
Video
Live chat
Sales Hub: This product is designed to help you close more deals and effectively manage the pipelines. It will provide you with templates of email, track calls, etc. Here are some of the popular features of Sales Software.
Email Templates
Email Tracking
Document Management and Tracking
Conversation Intelligent
Call Tracking
Contact Management and Customer Profile
Service Hub: It focuses on providing customer support and strength to your customer relationship. Live chat, the customer portal is some of the benefits of Customer Service Software. There are some popular functions of the Service hub listed below.
Help Desk and Ticketing
Knowledge Base
Live chat
Customer Portal
VoIP Calling
Automated Customer Services
CMS Hub: It offers flexible themes for interesting websites. The marketers with CMS can modify and generate pages on their own. The features that Content Management Service provides are as follows.
SEO Recommendation
Website Themes
Fully Integrates CRM
Drag and drop Editor
Adaptive testing
Contact attribution report
Operations Hub: Operations Software allows you to sync, clean, and curate data, and automate business processes. The tools that Operation hub offers to make your business run better
Data Sync
Data Quality Automation
Customer Properties
HubSpot provides many free services. Any service of CMS is not available for free. Thus, they provide 14 days free trial.
There are three paid packages
Starter - $45 per month
Professional - $8oo per month
Enterprise- $3,200 per month
Starter and Professional plans have the option to choose to pay monthly.
Zoho CRM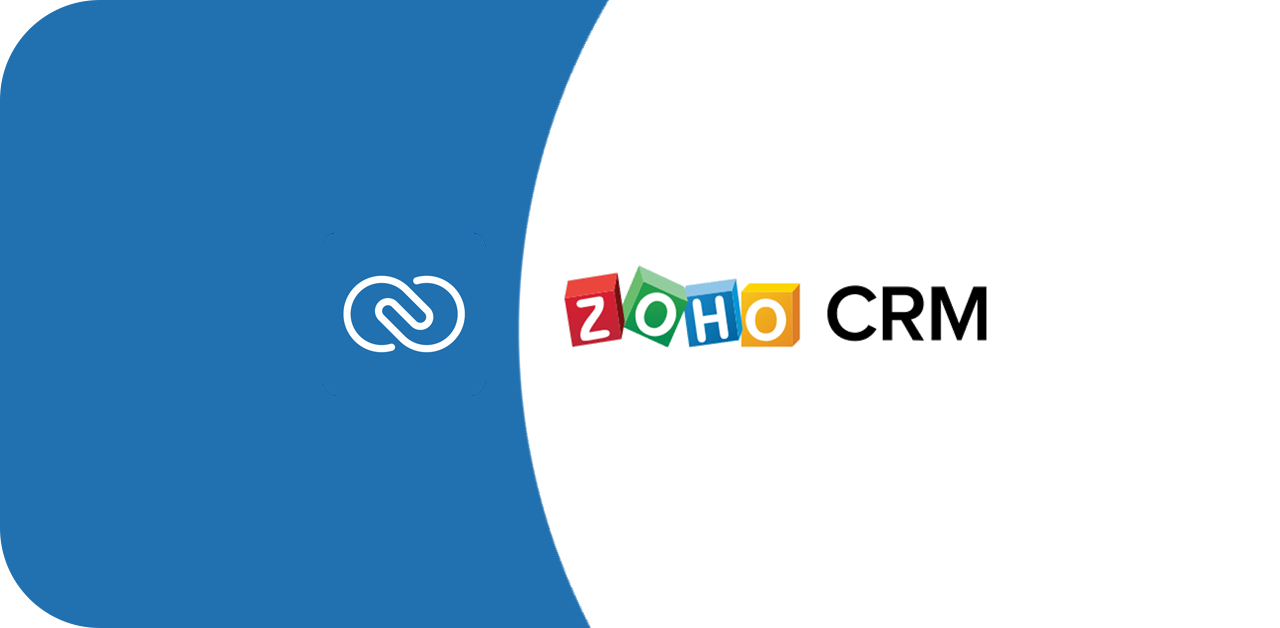 A cloud-based CRM that offers every CRM service at affordable ranges. You can join more the 250,000 other businesses with Zoho CRM. Zoho CRM has a wide variety of features and various solutions for different organizations. It has an AI-powered virtual assistant, Zia eases many tasks. This CRM focuses on increasing your work efficiency and achieving business goals faster. Following are some of the solutions listed that Zoho CRM provides.
Solution by Size of your Enterprise
Division by Role of your business
Solutions based on the type of industry
CRM solution according to cases
They provide flexible free trials and you have the flexibility of canceling or switching to plans as per your needs. You can choose monthly or yearly plans. Following are the types of tiers available.
Free
Standard - ₹ 800 per user, per month
Professional- ₹ 1400 per user, per month
Enterprise- ₹ 2400 per user, per month
Ultimate- ₹ 2600 per user, per month
The bill payment for this plan is annual.
SugarCRM Alternatives: Suite CRM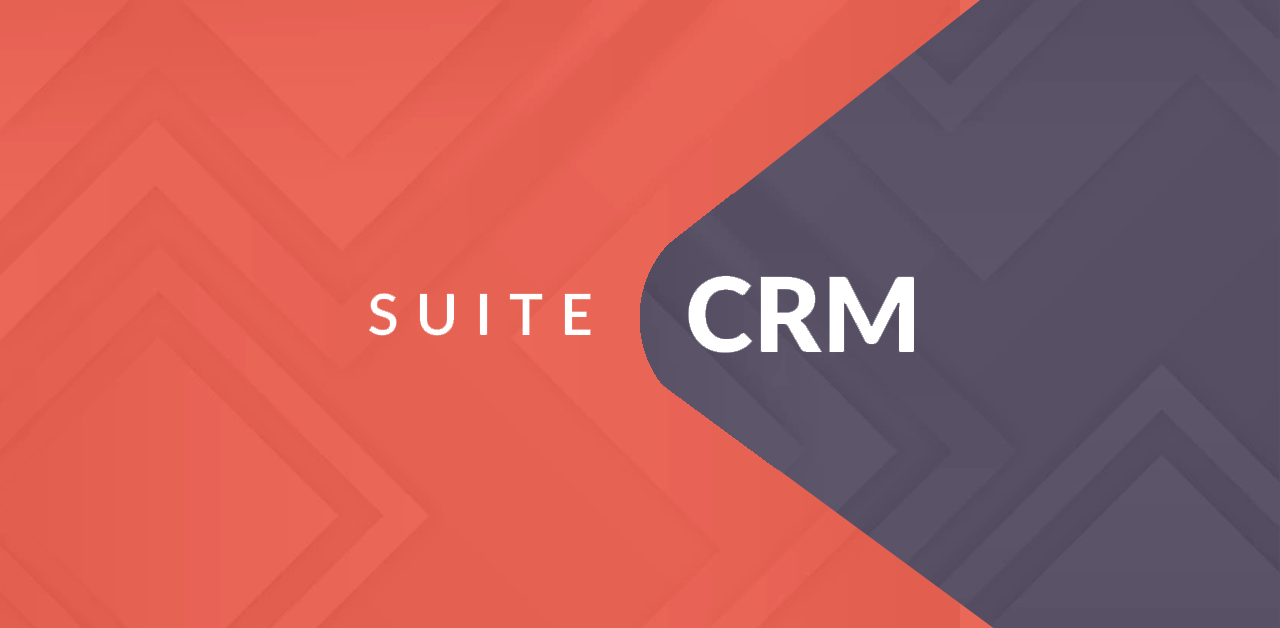 An open-source CRM software that enables 360-degree views. It helps your marketing, sales, Customer Service Departments to boost their productivity. Following are the features of Suite CRM
Sales
Marketing
Reports
Dashboard
Customer
Workflow
Activity Management
Case Management
Configuration Studio
Besides this, there are several services offered by Suite CRM
You can Implement Suite CRM for your business
It provides Helpdesk Supports
It offers you consultancy services
It also provides you with Training for the users and developers.
Suite CRM provides a 30 days free trial facility. Following is the list of three packages that it offers.
Starter - £ 95 per month 1 to 10 users
Business- £ 332 per month 5 to 50 users
Premium- £ 475 per month 10 to 150 users
SugarCRM Alternatives: Freshsales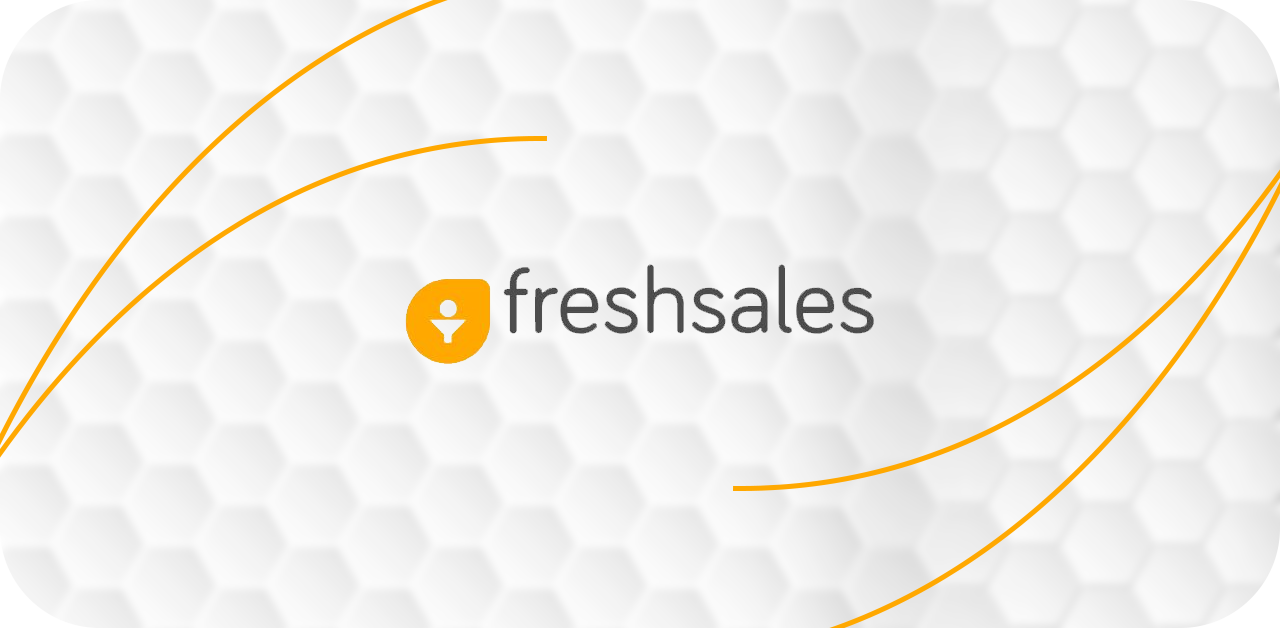 It is a cloud-based CRM system to help organizations manage their relationships with their current and future customers. It offers assistance to customers in different industry verticals. The list of features that Freshsales provides is below.
Event Tracking
Deal Management
Advanced Reporting
Automated and Personalized Emails
Mobile CRM
Built-in Phone and Chat
They provide 21 days free trial and demo sessions. There are four plans for Freshsales as follows.
Free
Growth - ₹ 999 per user, per month.
Pro- ₹ 2,799 per user, per month.
Enterprise- ₹ 4,999 per user, per month.
The payment for this plan is annual.
SugarCRM Alternatives: Nimble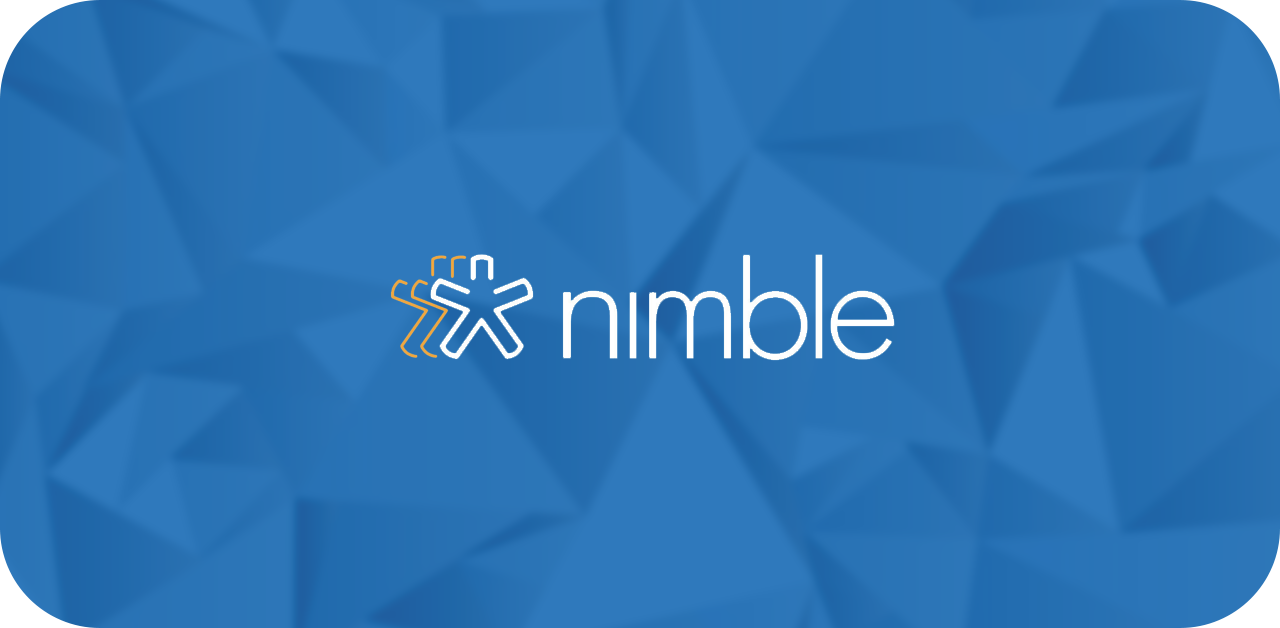 It is a CRM software designed for social marketing and sales. You can store and organize your contact in Nimble. You can nurture leads and work smart. Following are the features of Nimble CRM
Nimble Prospector
Relationship Management
Live Profiles
Segmentation
Group Emails
Email Tracking
Pipeline Management
Today Page
Activities
Calendar
Nimble provides 14 days of free trials, and later on, you can select the paid version of $19 per user per month to continue.
SugarCRM Alternatives: PipeDrive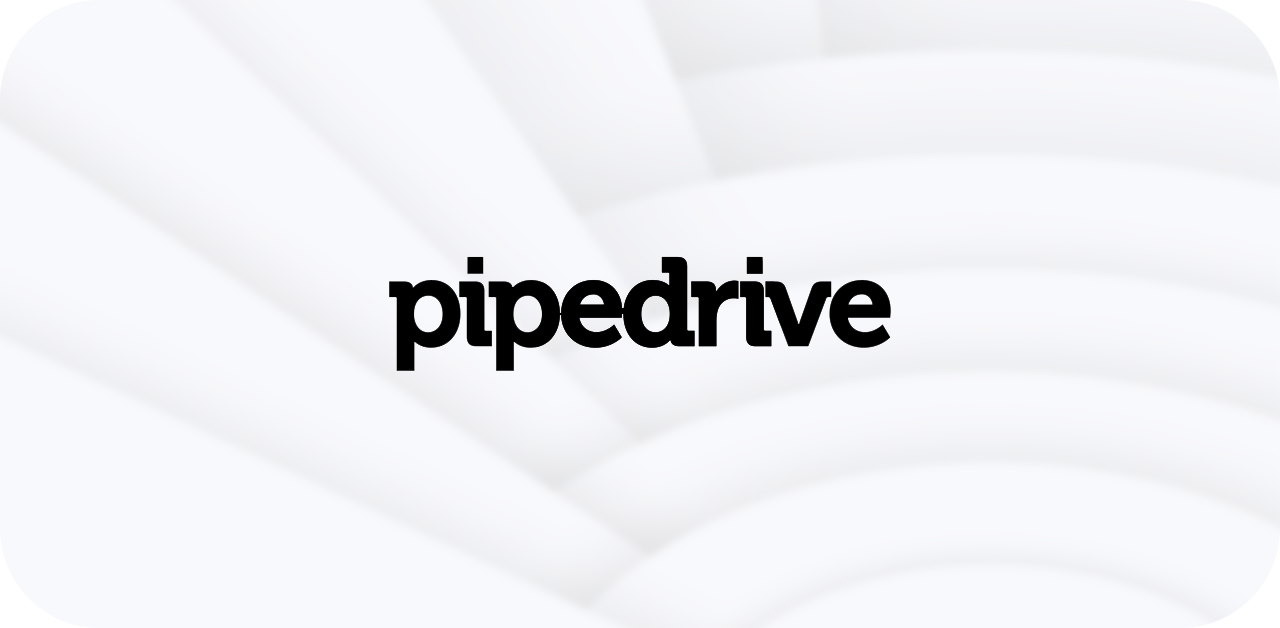 It is a cloud-based CRM. In PipeDrive you can see a visual sales pipeline. It has training tutorials for beginners. Following are the features of PipeDrive.
Manage leads and deals
Track communication
Automate and grow
Insights and reports
Privacy and Security
Mobile apps and Integration
PipeDrive offers 14 days of free trials. The other paid subscription plans are as follows.
Essential- USD 12 per month
Advance- USD 24 per month
Professional enterprise- USD 99 per month
The payment for these plans is annual.
Conclusion
There are many alternatives to SugarCRM. We have considered the popular ones in this article. Buying a CRM is a huge decision. Hence, you should check the alternatives and look for the CRM that fits perfectly in your budget and requirement. If you are already using one of the above-mentioned CRMs, tell us about your experience in the comment section below. Check the details of the CRM features we have listed and buy one to boost your sales.