According to the statistics on CM, over half of the organizations anticipated spending more on chatbots than obile apps last year. According to chatbot growth statistics, chatbots will dethrone applications shortly. The e-commerce revolution has rendered obsolete the constraints imposed by the twentieth-century enterprise. As a result, techniques such as geographical zones, economic sectors, and verticals have emerged. It was only conceivable, however, with the introduction of digital technology. Furthermore, both the young and old generations have embraced digital business. On the other hand, it has resulted in a rapid expansion of the market for e-commerce enterprises. Above all, Shopify Chatbots are the most effective tools for aiding both large and small players.
AI chatbots assist merchant merchants in achieving top rankings on Shopify. As a result, it assists their websites in becoming more dynamic, engaging, and customer-centric. The website's rating on Google improves as well. As per Netomi's prediction, 57% of customers will abandon their basket if their queries remain unanswered for a long time. These make it essential to employ a Shopify chatbot for your e-commerce platform. Let us check out the advantages and drawbacks of Shopify in this article.
What is Shopify Chatbot?
Shopify can help you sell online, on social media, in your store, or even outside your trunk. And no matter how you sell what you sell, the Verloop Shopify chatbot has you covered. Through conversations.
It is a computer application that simulates communication with Internet users. In this scenario, it may be your website, social media, or messaging service.
It is necessary first to comprehend what our present corporate and customer communication tools imply to comprehend what chatbots are.
Currently, you are most likely using three tools to connect with your customers: phone calls, emails, and social media. As discussed earlier, each of these tools represents a short-term failure in communicating with customers.
Examples of Shopify Chatbots
Botpenguin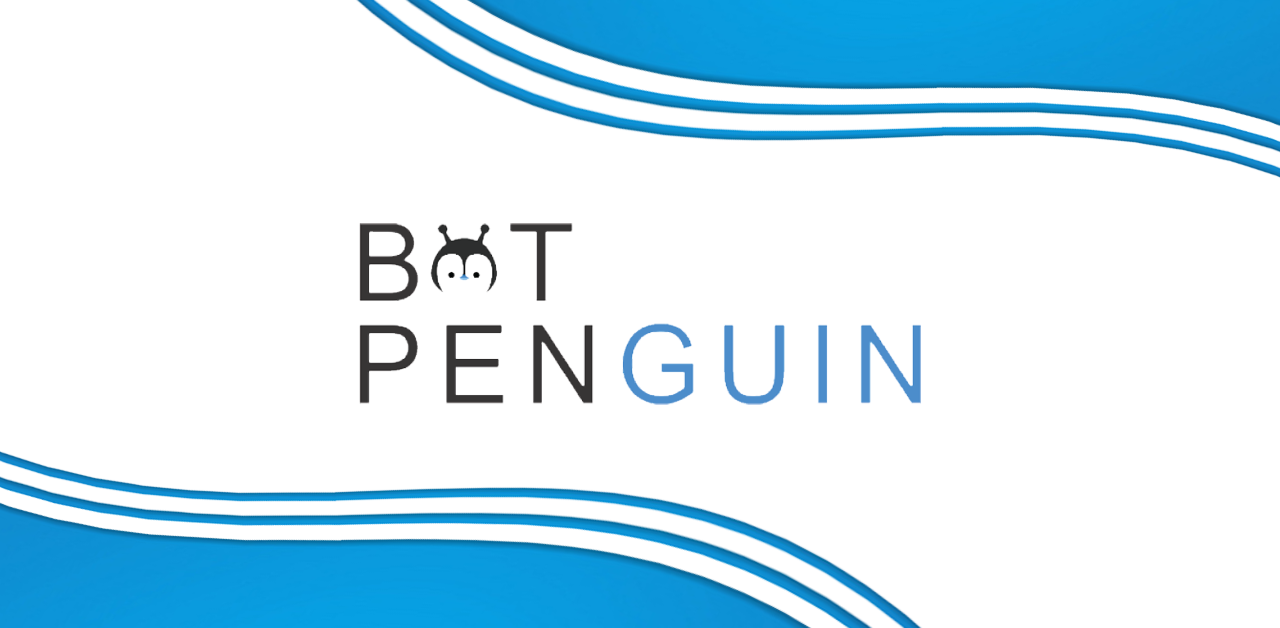 Shopify live chat software for collecting orders, processing payments, providing customer service, and tracking deliveries powered by AI.
The Shopify live chat app enables you to use artificial intelligence (AI) to communicate, assist, and convert your customers 24 hours a day, seven days a week.
Create your chatbot for your Shopify website with a drag-and-drop chatbot builder that requires no technical skills.
BotPenguin provides a dashboard for viewing orders, exporting them to CSV, and analyzing important metrics and ratios like conversion and engagement.
BotPenguins chatbot for Shopify ensures building your subscriber list from website visits.
Whether you use Freshworks, Hubspot, Salesforce, or ZOHO, have your leads sent immediately to the CRM or tickets raised in your ticketing system.
Netomi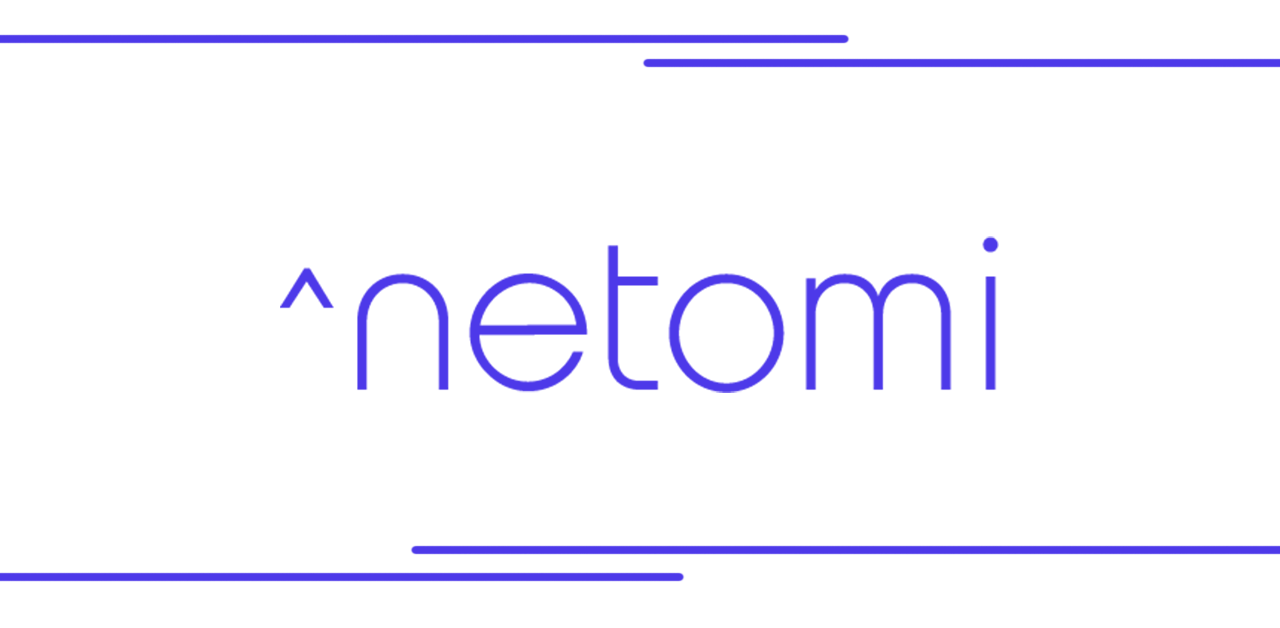 Shopify chatbots with artificial intelligence are now accessible. Today, excellent customer service is essential to product quality and pricing in driving customer affection, loyalty, and spending.
Scale the seamless, rapid, and convenient customer care they expect across all channels.
AI-powered Shopify chatbots are being used by e-commerce businesses to automatically address issues across email, chat, social media, and phone channels.
With the world's most potent Shopify chatbot, powered by Netomi, you can now grow online commerce and provide outstanding customer care.
Botsify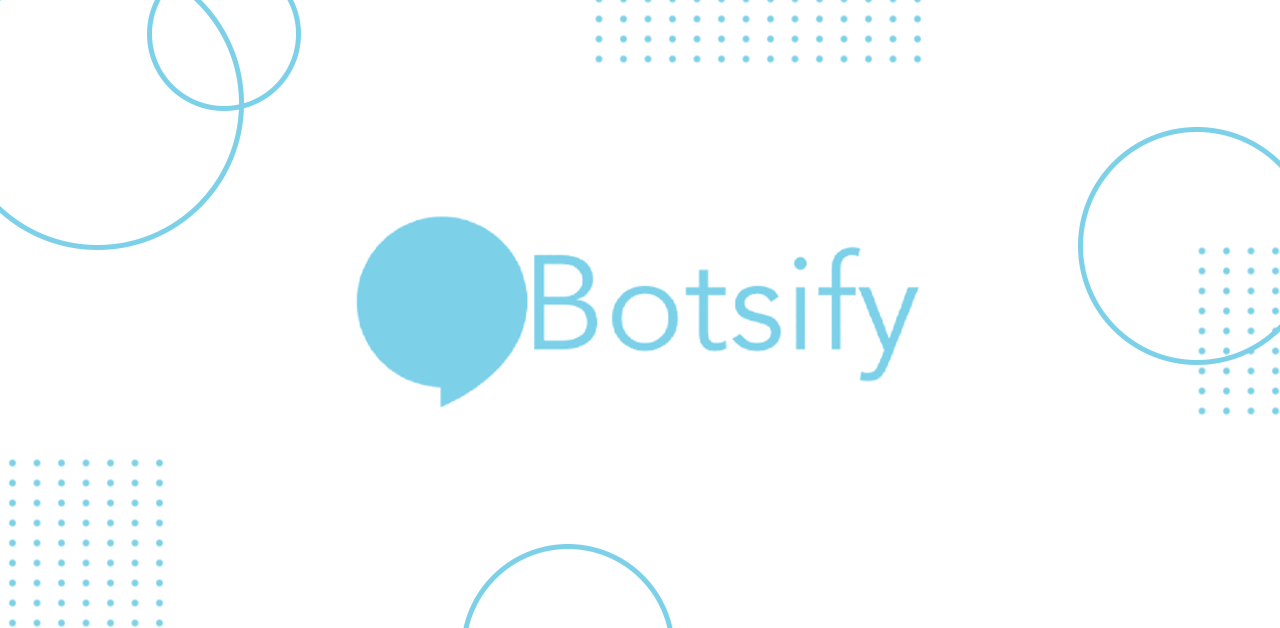 Botsify is a fantastic chatbot development software for Shopify chatbot. It enables you to create AI chatbots for your Facebook Messenger or website without prior coding experience.
Botsify integrates with various services, including WordPress, Slack, Shopify, Alexa, RSS Feed, Google Sheets, Zendesk, JSON API, etc.
Furthermore, the program has a user-friendly interface and simple drag-and-drop capabilities that allow you to experiment with the template design of your chatbot.
Like Shazam and Apple, many well-known companies use Botsify to create custom chatbots.
Botsify changed chatbots from a marketing tool to an educational tool by allowing students to speak with the bot on specific subjects such as arithmetic, first aid, coding, and more.
Tidio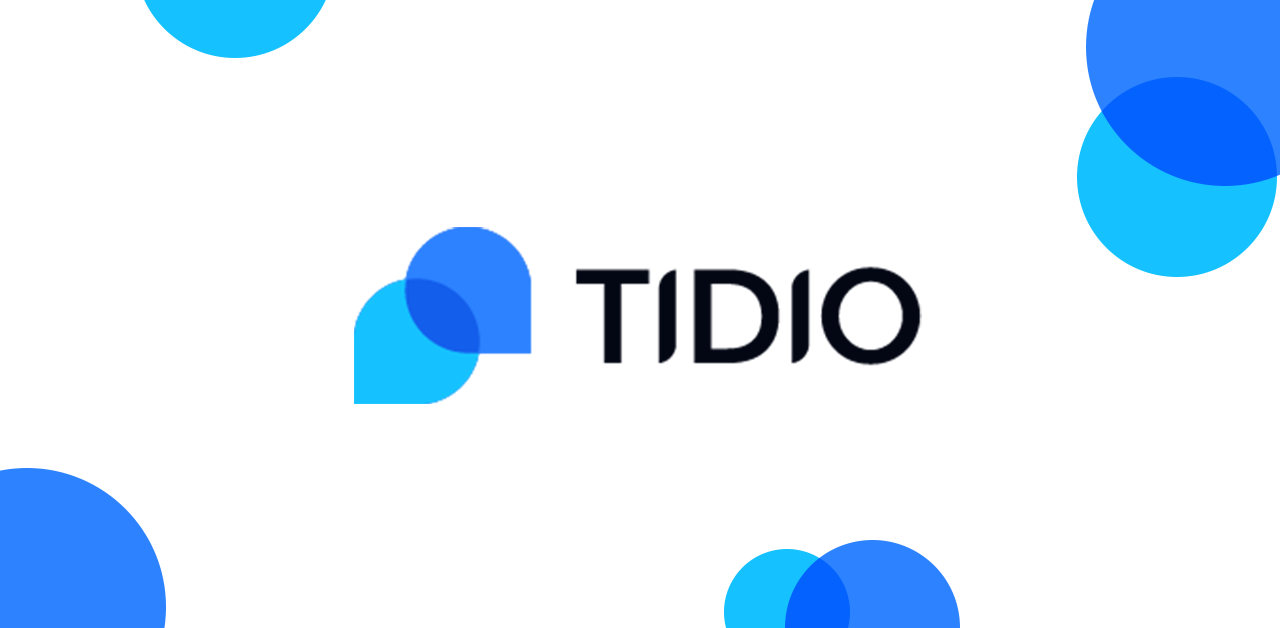 Tidio is a must-have for any list of the most acceptable free Shopify applications. You can use it for real-time dialogues with website visitors, lead generation, retrieving abandoned shopping carts, and a variety of other purposes.
Tidio provides chat widget customization.
It has visitor notifications and monitoring.
With Tidio, you can send messages automatically and prefabricated answers.
Tidio is an AI chatbot with intent recognition. Additionally, it can aid in lead generation and cart abandonment templates.
It enables advanced free chatbot creator.
Tidio connects you to standard CRM solutions, and Tidio Shopify chatbot integrates Facebook Messenger and Instagram.
The agents can get push notifications via their mobile apps.
Benefits of Shopify Chatbots
Chatbot represents a few of the benefits of an online-based business. Verloop works with major e-commerce platforms, so let's start with the Shopify integration.
Chatbot helps you close that gap and communicate with your customers in real-time. With the help of Machine Learning (ML) and Artificial Intelligence (AI), .he chatbot may also converse with your consumers when you are not present.
Sometimes, there is traffic on your website with visitors or when you are too busy. Like Shopify, you can create a chatbot with no design or coding skills.
Enhance the powerful features of your bot with the customer flow and unique templates to give you complete control of the bot's look and feel. Where your customers are talking to you, create a catalog and connect with them from a single dashboard.
24 * 7 Availability
Unlike customer service executives, they make your brand available 24 hours a day to assist customers, helping to enhance your operations. The chatbot works nonstop 24 * 7 without interruption.
They do not disappoint with odd customers. Moreover, they don't even need vacations. With this, the validity of the chatbot is always higher.
There is no solution to waiting for an operator for minutes, but Shopify chatbots are the most likely to solve it. Maintaining a 24-hour response system guarantees that the vendor and the customer constantly communicate. This reward, of course, is proportionate to how effectively the bots perform.
Shopify Chatbots are cheap to develop and maintain
When it comes to customer support for Shopify, the bot is far less expensive than paying an entire crew to maintain the required software. Maintenance and maintenance are also limited and are unlikely to cost much.
Since chatbot is the equivalent of many employees, it can easily communicate with thousands of customers simultaneously. Sometimes we only need a few people to engage in a conversation when we need to.
Therefore, it drastically reduces costs and brings a massive increase in revenue and customer satisfaction.
Companies may meet the need to grow their customer service staff by deploying more capable bots to answer increasingly complex inquiries. Shopify chatbot deployment will incur specific fees.
However, this cost may be cheaper than consumer service salaries, infrastructure, and education. Aside from the installation price, the additional costs of chatbots are relatively cheap.
These issues might include topics like guaranteeing and increasing chatbot security. However, expecting the expenses to fall in the long run is unrealistic. Juniper Research predicts that chatbots will save banks $209 million in 2019 and $7.3 billion by 2023.
Provide real-time responses to common questions
Shopify chatbots provide instant feedback to help customers find the right product or service. In today's digital, ever-online world, people expect businesses to help and support them quickly, even outside regular business hours.
Although availability and many other factors influence human agent response times, chatbots can respond quickly at any time of the day. An operator may focus on one consumer at a time and answer one question. On the other hand, Shopify chatbots may answer thousands of inquiries at once.
Cloud, internet, and software technologies permit instantaneous responses. When speaking with a customer support representative, the consumer has no confidence that subsequent agents will provide identical, consistent replies.
Even if a customer service agent is useless, a client might call again to see if the next one is better. Because most consumers don't prefer to record their conversations, there is no contact record when a customer service agent speaks with the client.
On the other hand, a consumer can capture a screenshot if she wants to recall the chat or question and answer supplied by the bot. For more information on chatbot natural processing, schedule a free demo.
Increase revenue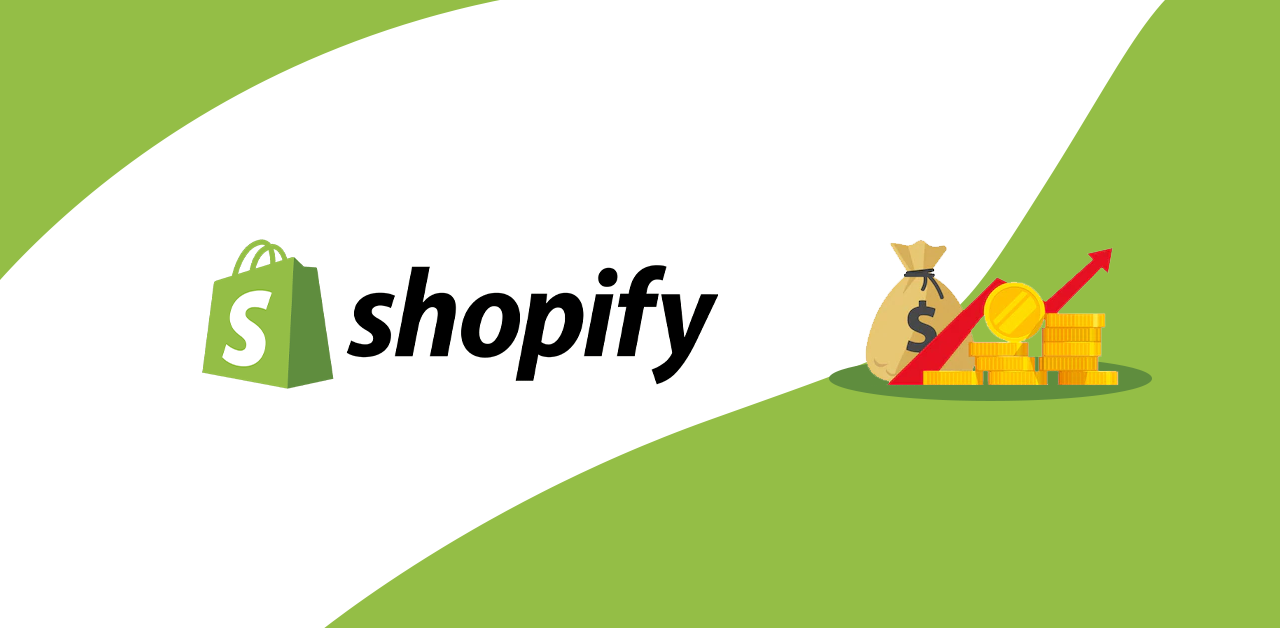 Shopify bots are utilized for customer support since they are clever and enhance sales by selling the correct items to the right clients, resulting in maximum income.
Bots may be an easy-to-use platform for presenting users with suggestions that intelligently expose clients to new items and services from your organization. Bots can also increase sales since they are available 24 hours a day, seven days a week, and respond quickly.
Customers despise waiting, and excessive wait times lead to missed sales. According to industry experts, chatbots have raised revenue by 67 percent on average.
Ease of access
As most people spend their time on mobile and social media, messaging apps like FB Messenger, Slack, etc., make it easier to develop these types of bots that provide more customer interaction at a lower cost.
Multiple Languages
Shopify bots can talk in many languages to entice website visitors. Chatbots that interact with users in multiple languages ​​are an excellent asset to any organization. Most people who visit your website may come from different parts of the world.
Chatbots have the advantage of handling many languages, which is extremely important for worldwide companies. Chatbots can either ask the user which language they prefer at the start of the chat or determine its language based on their input words.
Suggestions
Customer feedback is the heartbeat that drives change across companies and domains. Production teams use feedback to prioritize their roadmaps. 70% of customers prefer to communicate with a chatbot because it is faster and saves time.
Shopify chatbots help build relationships with customers
They maintain consistent customer relationships without any additional burden on agents. For example, they do not forget birthday wishes, unique day gifts, etc. they track everything.
Chatbots intelligently manage customer support conversations, which one can utilize to adapt service based on consumer behavior.
Shopify chatbots lead to Faster Lead Generation
Facebook Messenger chatbot is at the top in terms of gaining new customers. Facebook Messenger offers the fantastic advantage of Instant Lead Capture from 100% new contacts.
It implies that by shifting your traffic-driving efforts from your website landing pages to your messenger lead magnets, customer service for Shopify may significantly increase your lead volume.
Shopify Chatbots Cons
There are a few cons of Shopify chatbots, too, depending on which chatbot you install. Here I have prepared a list of disadvantages of Shopifychatbot below
Few chatbots like Gotbot or Relish.ai are not omnichannel. Hence the chatbot will not be available on multiple platforms. It will ultimately reduce customer interaction.
Or chatbots like Tidio lack sales analytics which might get difficult for the firm to analyze growth.
Conclusion
Shopify business owners should evaluate their sales process to determine which Shopify bot is ideal for them. Conversational AI chatbots are generally the ideal answer for almost every Shopify shop.
Furthermore, when you integrate these Shopify AI chatbots with Live Chat, they form one of the most successful engagement solutions for solving sales obstacles and improving customer retention and profitability.
Moreover, with the advantages, it always brings limitations. Now when you know both sides of the coin, how about implementing one for your Shopify website.