Marketing through various channels and platforms is the go-to thing for businesses today. For instance, according to Statista, 39% of B2B buyers want the self-serve option. Facebook has active 2.9 billion users, Instagram has around 2.35 billion, and YouTube has 2.5 billion. However, it may not be possible for small and medium enterprises to have a reasonable marketing budget.
So, what is the solution? Here is an answer, SendPulse is a popular multi-channel marketing tool for businesses. It assists in expanding your digital marketing reach via emails, SMS, and other channels. Continue reading this review of Sendpulse and find out more.
SendPulse is easy to use and affordable. It comes with a simple user interface and easy navigation. Moreover, it creates mobile-friendly emails with simple drag-drop functions. Users can send unlimited emails with every pricing plan. However, it may take longer than usual during an ongoing email campaign.
Well, that was a small intro. What are the drawbacks? Is Sendpulse appropriate for your company? Continue reading and find answers! In this article, you will find an in-depth review of Sendpulse. Including features, customer support, easy use, what it provides, plans, pricing, and alternatives.
What is SendPulse?
SendPulse provides outstanding quality and a cost-effective platform. It helps reach out to your consumers at breakneck speed, foster strong business relationships, and increase income. It uses Artificial Intelligence to increase the open email rate. It is the most challenging task, but Sendpulse does this quickly and efficiently. According to the study, AI raises the free email rate from 15% to 30%, a significant rise. Without AI, it is hard to grab the lead and overcome the 15 percent barrier, let alone satisfy 30 percent. For this reason, SendPulse commands respect on the market. Bloggers, small and big company owners, and affiliate marketers use Sendpulse for marketing. It has more than 2,50,000 active users globally due to its passion and commitment.
What does SendPulse provide?
It offers services, such as SMS, web push, and SMTP email, which are likewise dependable and cost-effective in delivering best-in-class outcomes. Its services employ cutting-edge technology. The AI takes into account the user's actions. It contains information such as the email's opening time, the time the user spends viewing the email, and the files attached to the email. This data may anticipate when the optimal moment is to connect with the user.
Sendpulse Review – Features
Review of Sendpulse Overall Features – Excellent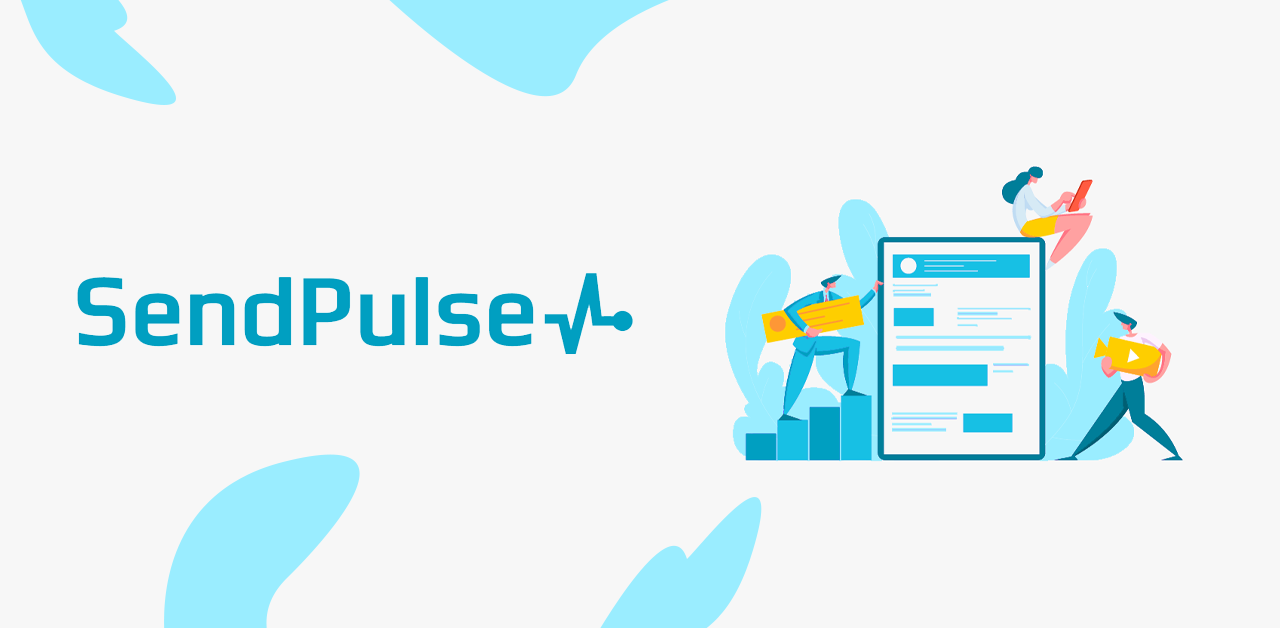 Here are some of the features of Sendpulse:
Integrations – SendPulse works with over 500 services, including Zapier, WordPress, WooCommerce, Typeform, etc.
Autoresponders – Autoresponders, also known as automatic emails, are necessary for expanding your email list. As a result, all email marketing providers must have this functionality. The most impressive feature of SendPulse is that even on their free plan, you can use autoresponders.
A/B Testing – This means sending an email to one group of subscribers and a slight version of that email to another group. It then compares the outcomes of both campaigns to see which one does better with consumers. It allows you to determine which aspects of your email are the most popular with your readers.
SendPulse's subscription forms aren't spectacular, but they get the job done. You may use their drag-and-drop functionality to construct a professional-looking membership form. After that, you can start developing your email list by integrating this subscription form into your website.
Push Notifications – SendPulse has a fantastic feature that allows you to enable push notifications for your website. It allows users to receive desktop alerts anytime you change your website's content. Even on the free plan, this feature is available. However, your push notification box will be labeled "Powered by SendPulse." Nonetheless, especially for professional bloggers, it's a unique tool.
List Segmentation – You may divide your email list into segments such as the date of addition, active subscribers, new subscribers, domain part, rating, etc.
Resend to Unopened — As the name implies, this feature allows you to send emails to persons on your email list who haven't opened your emails yet. Depending on your sector, this feature may easily result in a 30-80% boost in the open rate. Most ESPs provide this option as part of their subscription plans, but customers on the free plan can also take advantage of it.
Sendpulse Review – Analytics and Reporting
Review of Sendpulse Analytics and Reporting – Good Analytics is one of the most important aspects of email marketing.SendPulse's analytics reports and the mobile app include the statistics from the Analytics tab. The following options are available for making analytics and reporting in your business. Like:
Click chart
Open Rate and Click Rate
Geographic stats
Error statistics
Statistics by device
Sendpulse Review – Customer Support
Review of Sendpulse Customer Support – Excellent The reputation of an ESP may be made or broken by its customer service. It's a component of business that organizations that want to flourish in every field where they serve their clients can't afford to overlook. SendPulse offers phone and chat support 24 hours a day, seven days a week. You can get any help related to queries or difficulties with the product. The team also hears about any other enhancements or recommendations you may have for making their product better. It is one area where SendPulse outperforms its competition. Only a few ESPs offer phone and live chat assistance. For example, Mailchimp doesn't offer phone or chat help and only offers email assistance if you don't find help in their FAQs or resources area. Aside from phone and chat help, SendPulse users have a variety of resources at their disposal if they run into issues:
It offers An Email Marketing Glossary, which may assist newcomers in learning the basics of email marketing vocabulary.
SendPulse has an email marketing blog covering various topics and keeps customers up to speed on new capabilities.
A SendPulse services FAQ page. You can find your answers to most of the queries.
Explainer/tutorial videos on a video page
A Knowledge Base website contains basic information about all of the capabilities that SendPulse provides with their email service.
SendPulse is also active on social media sites such as Facebook and Twitter. By following their social media profiles, you may be notified of new features and get your questions answered.
Sendpulse Review – Ease of Use
Review of Sendpulse Easy of use – Excellent SendPulse's sign-up procedure is remarkably straightforward, needing only your basic contact information. Then, you need to submit a verification code from your email. You'll be transported straight to the user interface when you've validated your account. SendPulse is a user-friendly application because of its easy-to-use user interface and straightforward navigation. The UI is mainly blue and green, with a few other colors thrown. The colors attract attention to essential buttons and elements. Building your first email campaign is easy with this email marketing platform. You can see the numbers of subscribers and emails sent in the dashboard.
Sendpulse Review – Plans and Pricing
Review of Sendpulse Plans and pricing – Good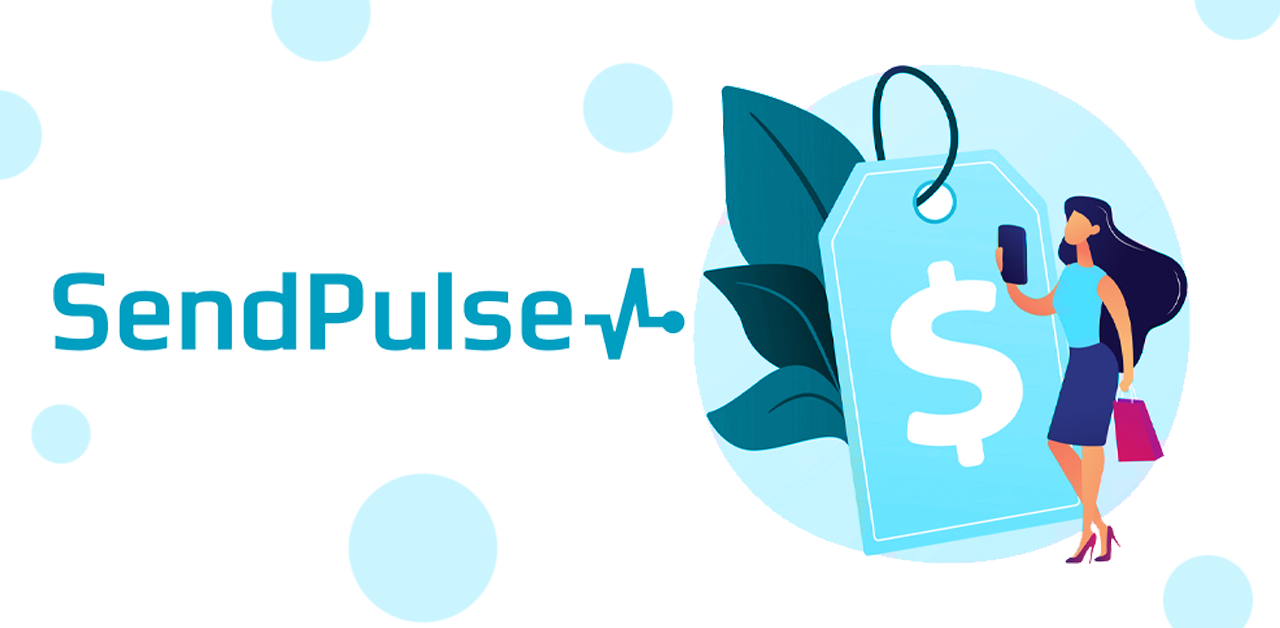 It has plans for every user or agency at a reasonable price.
Free Plan: Unlimited contacts, up to 300 emails per day, and chat (1 user)
$9.85 monthly plan: You can send up to 20000 emails
$32 monthly plan: You may send up to 10,000 messages
The VIP package: Contact them
The best part is that you receive three months free with an annual membership.
Sendpulse Review – Drawbacks of SendPulse
SendPulse is a powerful multi-channel marketing tool. However, it has some flaws. The following are two drawbacks of utilizing SendPulse:
The User Interface Can Be Difficult: The SendPulse UI is old-fashioned, and several of the company's procedures are challenging to use and annoying. For example, each time you conduct an email campaign, you must select which email metrics. It needs to be monitored manually.
Campaign Approvals Can Take Time: After you've finished generating an email campaign, it must go through the SendPulse support staff. They ensure it doesn't include spam or other unlawful email practices. The team is liable to comply with internet rules and protect the server's reputation. However, this additional step might significantly slow down your marketing efforts because it takes time.
Sendpulse Review – Alternatives & Competitors
SendPulse competes with many other email marketing services that provide comparable features. Your budget determines your best options and feature preferences. SendPulse's main rivals are
Mailchimp
MailMunch
Constant Contact
Mailshake
ActiveCampaign
Moosend
Klaviyo
The Bottom Line
SendPulse is a popular AI-based email marketing service. Millions of people across the world use SendPulse. Not only does it provide free push alerts, but also free email and SMS services. It is an excellent option for email distribution for your businesses. SendPulse's pricing is low cost and highly reasonable. It can give you worldwide recognition for your company without putting much effort.