'In simple words, Podium helps businesses make more money.'
It allows businesses to communicate with their customers through texting, collecting and managing reviews, and automating customer interactions using artificial intelligence.It is a software platform that provides tools for small-to-medium-sized businesses to communicate with customers through text messaging, e-mail, and social media. The company was founded in 2014 by Eric Rea and Dennis Steele.Take a look at Podium alternatives, pros and cons in this blog.
But first let's know more about Podium
Podium was one of the first companies to integrate Google's messaging feature, Google My Business Messaging (GMB), into their product. The integration allows Podium's customers to communicate with their consumers via text message on their mobile phones.
To date, Podium has helped over 26,000 businesses improve communication with over 50 million customers since being founded in 2014. The company was named the top place to work in Utah by Glassdoor in 2018. As of 2019, Podium has more than 400 employees and operates out of offices in Lehi, Utah; Provo, Utah; and San Francisco.
How to use Podium?
A recent Podium survey found that two-thirds of small businesses fail to respond to online reviews. Of those that do respond, most are falling short in several areas. But it's easy to get better results with the right tools, strategy, and approach.
Ways in which Podium makes online reviews work for your business
Respond to every review, even if it's negative
Podium survey data shows that the average response rate for restaurants is 69%. For home services, it's 52%, and that's counting only responses to positive reviews! But in all industries, some businesses respond to every review they receive. It can be a great way to stand out from the crowd, plus it allows you to make things right when a customer has had a bad experience.
Craft thoughtful responses
If someone takes the time to write about your business, write back and show them some genuine appreciation. Your responses don't have to belong or be complex; just remember that you're talking not just to the reviewer but also all their followers and anyone else who might come across the review later on. Be professional and personalize your responses by including a name or other detail from the review itself.
Pros Of Podium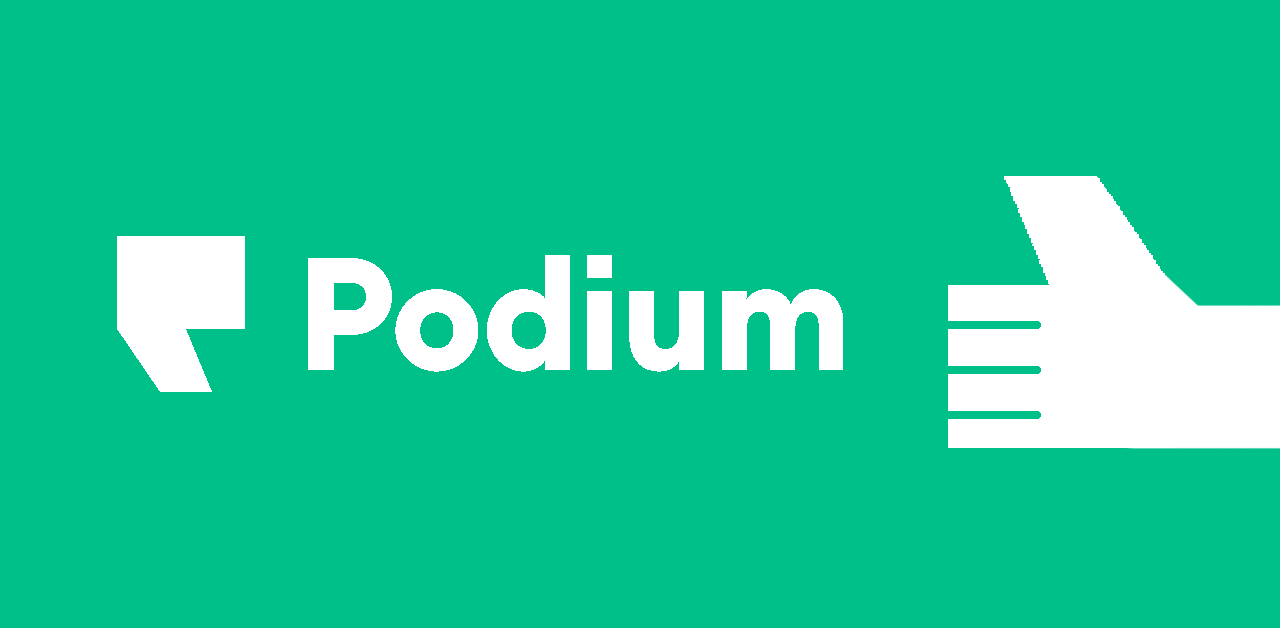 Podium is the most efficient way for businesses to manage their online reputation. This includes responding to reviews and publishing those responses across all of their review sites, not just one or two. It also includes monitoring feedback from social media, surveys, text messages, and more.
Podium helps your business build relationships with your customers on the websites on which they are already talking about you. With Podium, you can communicate with customers at every touchpoint of their journey and turn them into promoters of your business.
No need to ever log in to Yelp or Facebook again. You can respond to all of your online reviews, ratings, and social media comments directly through Podium. Podium's web dashboard or mobile app helps you never miss another review again.
Save time by automating messages to your customers after they visit your business. You don't have to remember to ask for a review manually.
Grow your business by collecting feedback from as many customers as possible to get more 5-star reviews and improve retention rates.
Cons Of Podium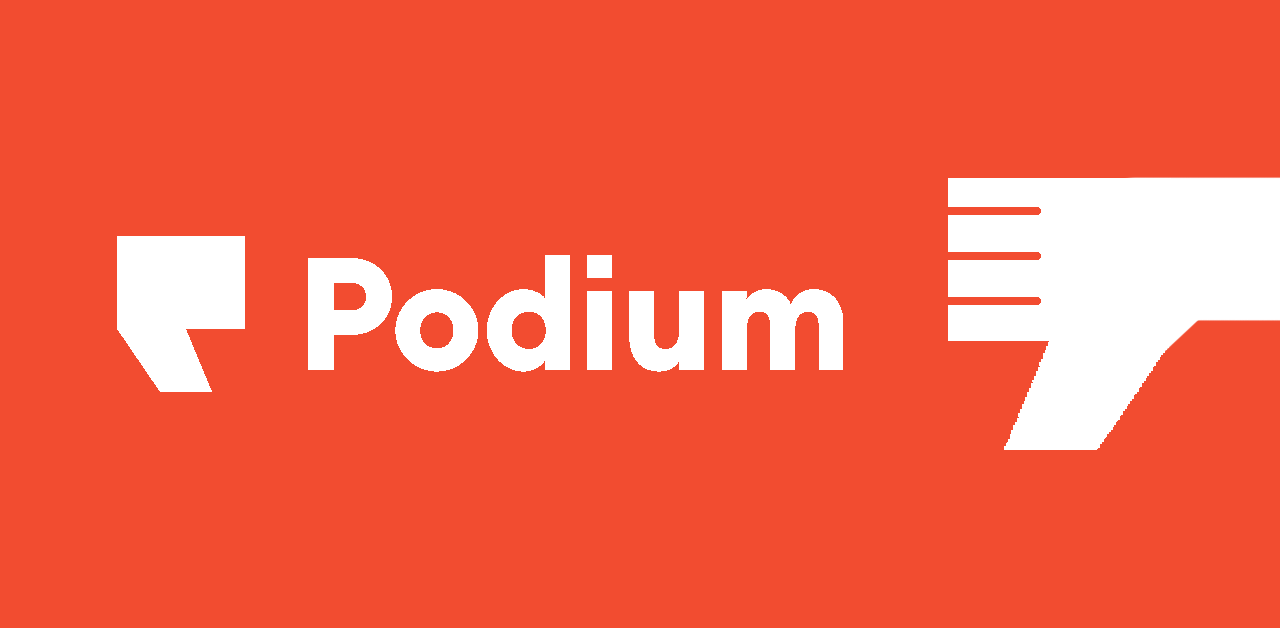 The biggest disadvantage of Podium is that the app only works with Facebook pages and Google Maps. Some customers like to leave reviews on Yelp or other social media platforms. The app's reach would be greater if it could connect with all of these sites.
Podium wants you to pay for simple tasks like editing your business name or address. Still, there are free alternatives to do this.
This app has many good features, but some reviews have said that it can get glitchy and not work properly at times.
Podium Alternatives
BotPenguin
BirdEye
Drift
Feefo
ReviewPush
Podium Alternatives: BotPenguin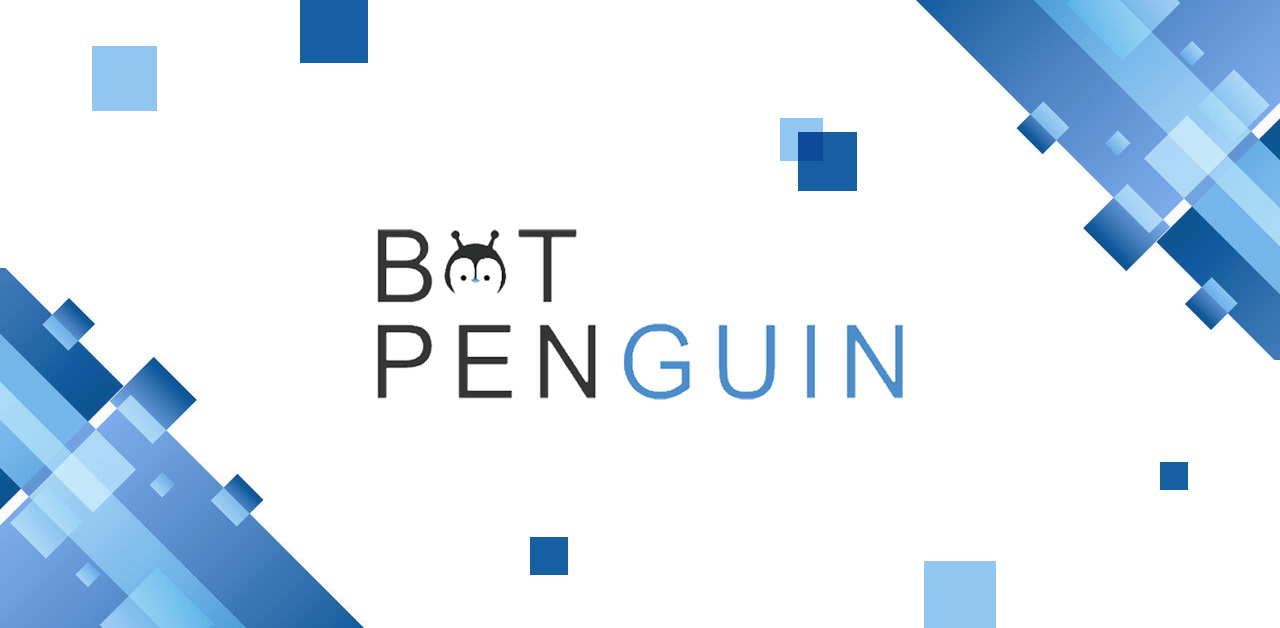 BotPenguin is a chatbot-building platform for Facebook Messenger that requires no coding skills. It's designed for small and medium-sized businesses (SMBs) to launch conversational marketing campaigns.
With a drag-and-drop interface, BotPenguin lets businesses configure their chatbots to answer customers' questions or qualify leads by asking them a series of questions. It also offers a wide range of integrations with existing business tools, such as email marketing platforms and CRMs.
BotPenguin is one of the few bot builders to integrate with Slack, Google Business Suite, and WeChat, which makes it ideal for companies that need to reach global audiences.Another differentiator is its integration with Shopify and WooCommerce, so businesses can sell products directly through their Facebook Messenger chatbots.
Podium Alternatives: BirdEye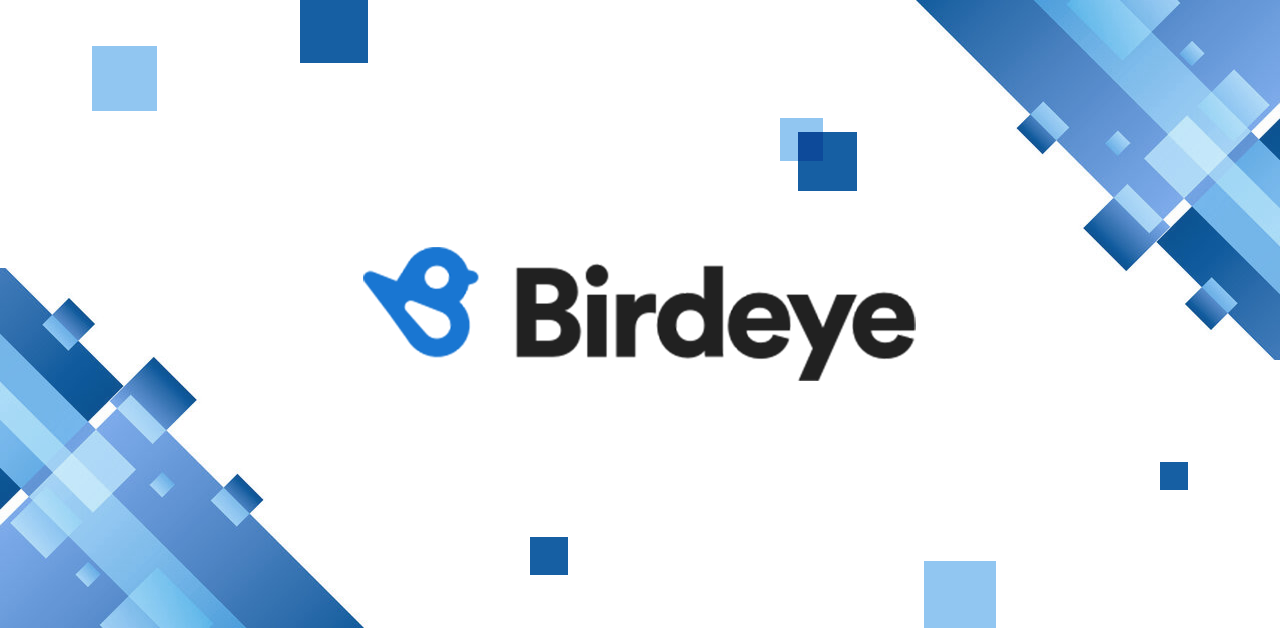 BirdEye is a customer experience software company that helps businesses manage and improve their online reputation. It is headquartered in San Mateo, California. BirdEye was founded in 2012 by Naveen Gupta and Neeraj Gupta. The company has raised $135 million from investors like Trinity Ventures, Salesforce Ventures, and GV (formerly Google Ventures).
It is a cloud-based customer experience platform that helps local businesses improve their reputation, customer experience, and customer loyalty based on customer feedback. It also allows customers to share their feedback via multiple review sites such as Google, Facebook, Yelp, Foursquare, TripAdvisor, etc.
BirdEye has been growing rapidly in recent years. The number of businesses using its platform increased from 40,000 to 100,000 in the last year alone. The company currently processes more than 1 million reviews every month for customers, including TD Ameritrade, Zendesk, and AT&T.
Podium Alternatives: ReviewPush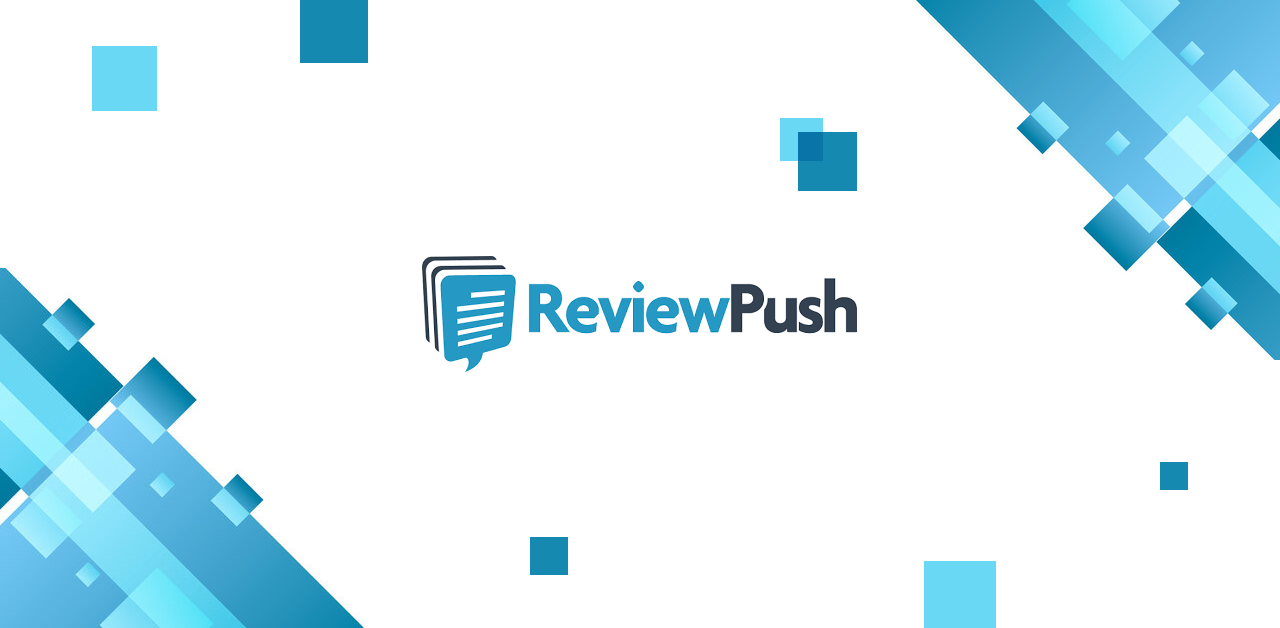 ReviewPush is a web-based service that monitors your business reviews across the web. With ReviewPush, you can monitor, engage and respond to customer reviews on all major review sites, like Yelp, Google, and Facebook.
It starts by monitoring your business' reputation across all major review sites. Once you sign up for a free account, you will be asked to verify your business profiles on each site. Then, ReviewPush will gather any new reviews of your business from those sites.
You can view new and unread reviews on the home dashboard in the "New Reviews" section at the top of the page. You can mark each review as "read" or "unread" by clicking on the numbered button next to each item in the list. You can also see a graph of your overall score across all sites in this section.
The following are three types of online reviews that ReviewPush helps to configure:
Reputation Feedback (new reviews).
Social Mentions (mentions of your brand or business name on social networks).
Customer Comments (comments you have posted in response to online reviews).
Podium Alternatives: Feefo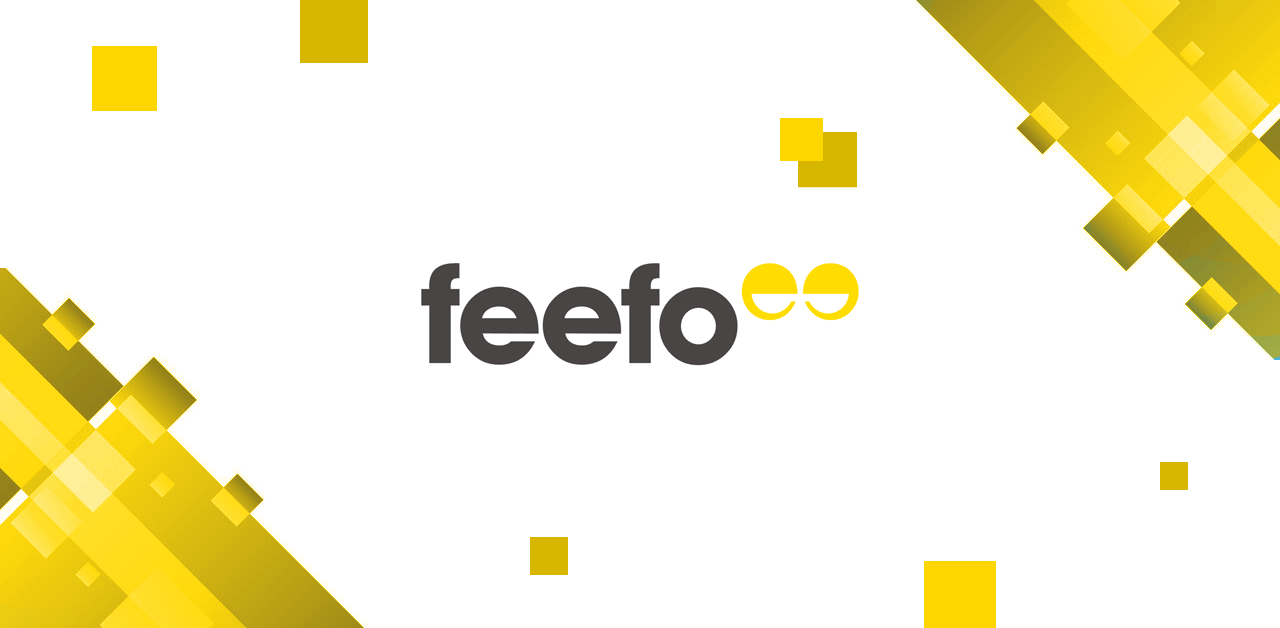 Feefo is an independent review service that collects genuine feedback from a company's customers. It is completely transparent, providing only verified customer reviews.
Feefo helps businesses build trust through open and honest customer reviews, collecting insights to improve the customer experience and drive sales.
Reviews are collected automatically once a transaction is completed. They are then published in real-time on websites, social media channels, and Google. Where they help increase SEO rankings and help customers find your business.
What is Feefo?
Feefo is an award-winning feedback platform that works with thousands of companies to collect unbiased reviews from their customers. These are then used to improve the customer experience and drive sales for the business. Feefo only uses genuine reviews from verified purchases or services, unlike other review services. This means it can't be gamed or manipulated by fake accounts like many competitors.
How does Feefo work?
Review data is collected automatically after a transaction has taken place, which reduces the manual workload for the business and increases response rates for the end customer. Once this data has been gathered, it can be used internally by the business or published on their website and social media.
Podium Alternatives: Drift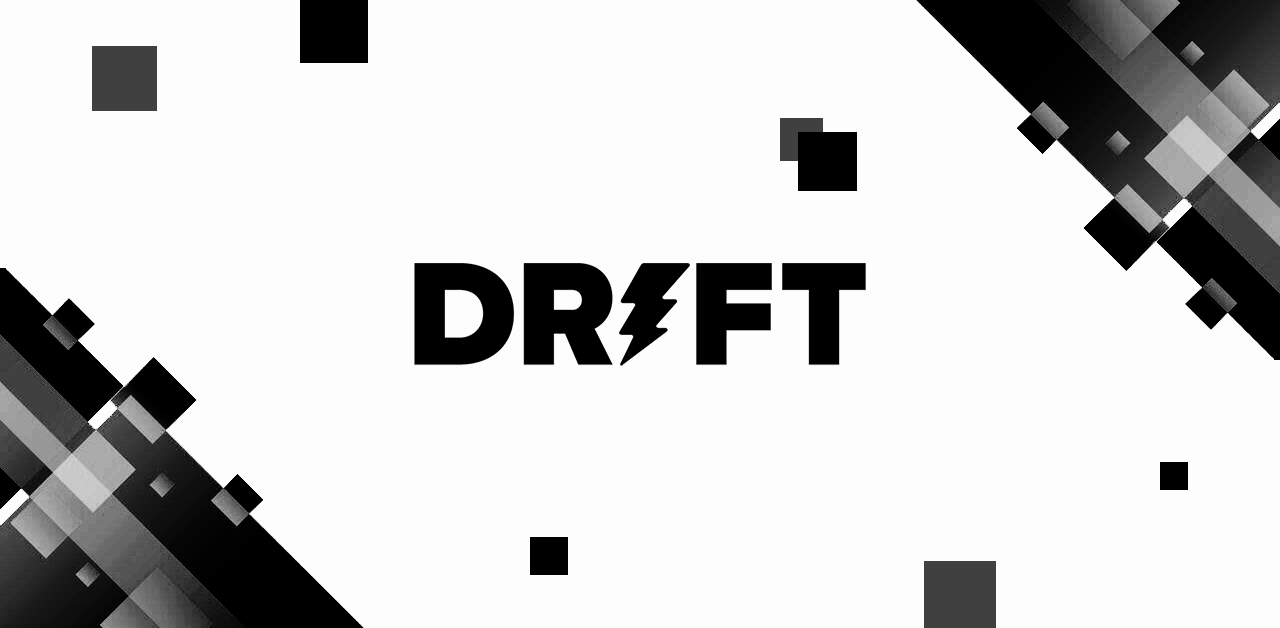 It came on the horizon in 2014. Drift is the new way businesses buy from businesses. Drift is the world's leading conversational marketing platform with its quickly evolving set of tools and playbooks. It is trusted by top enterprise businesses like Marketo, Ellie Mae, G2Crowd, and Vidyard.
Drift has a bot platform that creates a conversation with your potential customers; It qualifies leads in real-time and delivers them directly into your Salesforce or CRM. With Drift on your website, you can turn every URL into a conversation.
Drift's conversational marketing platform was created to align sales and marketing teams around a common goal: make it easy and efficient for people to buy from you. Today, over 20K businesses use Drift to provide a better experience for visitors and customers while generating more qualified leads.
It was founded by serial marketing technology entrepreneurs David Cancel and Elias Torres. They have also built three other SaaS companies like Performable. Hubspot later acquired performable in 2011.
Drift is backed by leading investors, including CRV (early investor in Twitter), General Catalyst (early investor in Snap), NextView Ventures.
Podium: The Bottom Line
Podium began with a simple premise: managing online customer interactions is broken, hurting small businesses. The big guys can afford to focus on online reviews. Still, the tools are either too expensive or too complex for local businesses.
The makers of Podium believe that every business should be able to engage with customers where the customers spend most of their time online. That's why they set out to build Podium: An easy-to-use software that helps businesses manage customer interactions on a single platform.
They are not just making software; they're building a movement. Podium wants to change the way small businesses think about digital interaction with their customers. They've assembled an incredible team that shares their passion for helping local businesses thrive in today's digital world.