A business may have the best product or service globally. Still, if it can't communicate with its customers, it will not be successful. Engagement is the foundation for any business trying to build a relationship with its customers. And these days, it's more important than ever for companies to use new technologies to keep those conversations alive and healthy. It might have meant a phone call or an email in the past. Today, it's a Twitter post or Facebook message. With so many channels, companies need to make sure they're focused on the right ones and ready to respond quickly. It is essential for an e-commerce business as it can lead to increased brand awareness and increased sales. Take a look at Olark Alternatives and its Pros, and Cons in this blog and how they help increase sales for your organization. In order for your business to succeed, it needs to have a strong relationship with its customers. It means making it easy for customers to talk to you and show that you care about what they think.
What is Olark?
Olark is a live chat service that aims to help companies have more conversations with their website visitors. It allows companies to integrate their chat service with other tools like Salesforce, Zendesk, and Google Analytics. The tool was launched in 2009 and has acquired a reputation for being one of the most popular live chat tools for eCommerce businesses.
Who uses Olark?
Olark has users in over 100 countries, including big names like Intuit, Coca-Cola, Hubspot, and Air-BnB.
Why use Olark?
It can help businesses provide a better customer experience by allowing them to communicate with their customers in real-time. It also leads to improved customer support as customers can get answers to their questions immediately. Furthermore, as it integrates with other tools like Salesforce and Zendesk, sales and support teams can use the same platform for both functions.
Olark Pros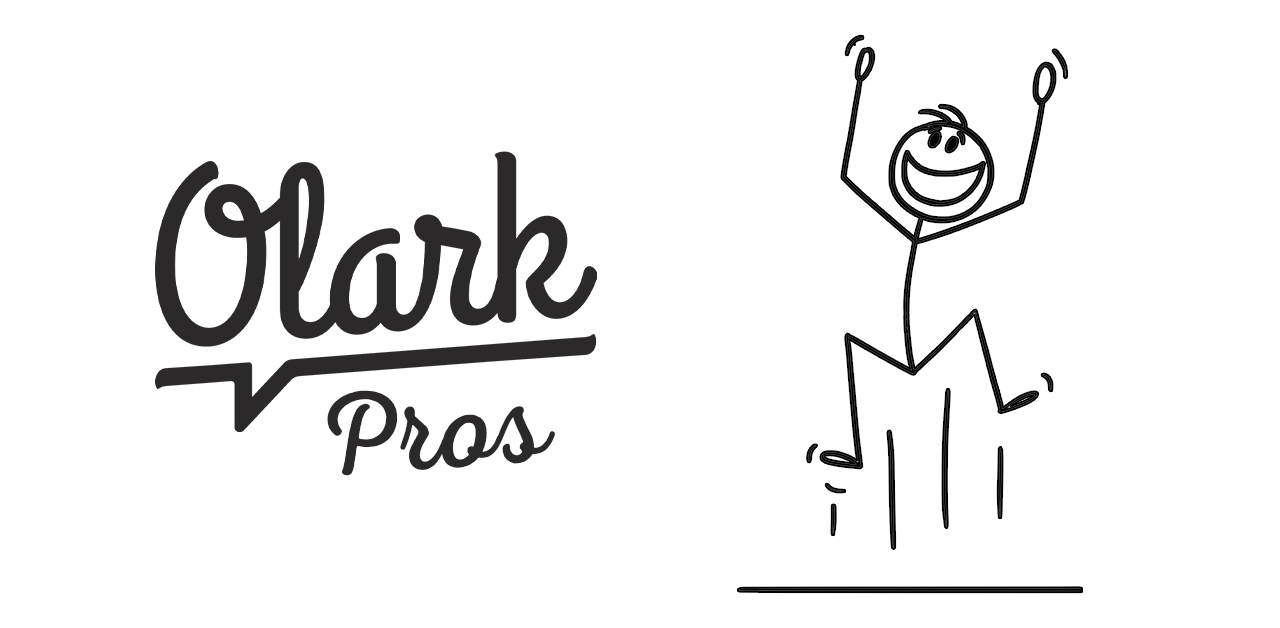 Olark has a simple, easy-to-use dashboard that lets you manage your chat conversations.
Olark's live chat box is customizable and will let you change fonts and colors and even add your CSS.
There are options to have offline messages sent to your email or integrate with help desk software like Zendesk.
By default, Olark saves all transcript history in the cloud. If you happen to lose your Olark account, you won't lose all of your chat histories.
There are tons of integrations available for Olark.
Olark Cons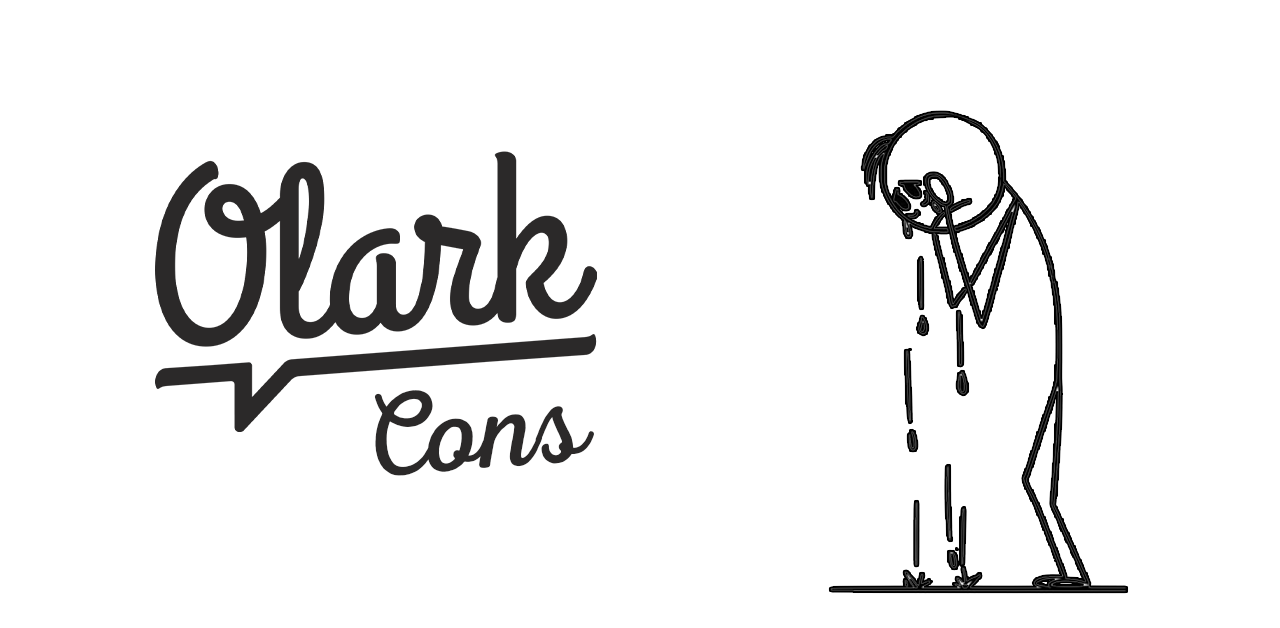 The interface can be a bit clunky and difficult to navigate at times.
There is no phone support, which can be a problem if you have trouble setting up or using the system.
The pricing structure is changing this year, so it might change even though you might like the current price plan they offer.
Most of the work is manual with the platform's interface. You get limited automation features. It can be an issue for a large business as redundant tasks can pile up a lot of person-hours go to waste on them.
You don't get any A. I or Machine learning capabilities with your chatbot and customer service options from Olark. Artificial Intelligence is at the helm of everything today. It can be a step backward and cause your business loss in the long run.
Olark Alternatives
Here is a list of the top 4 alternatives to Olark
JivoChat
BotPenguin
Smartsupp
LiveAgent
Olark Alternatives: JivoChat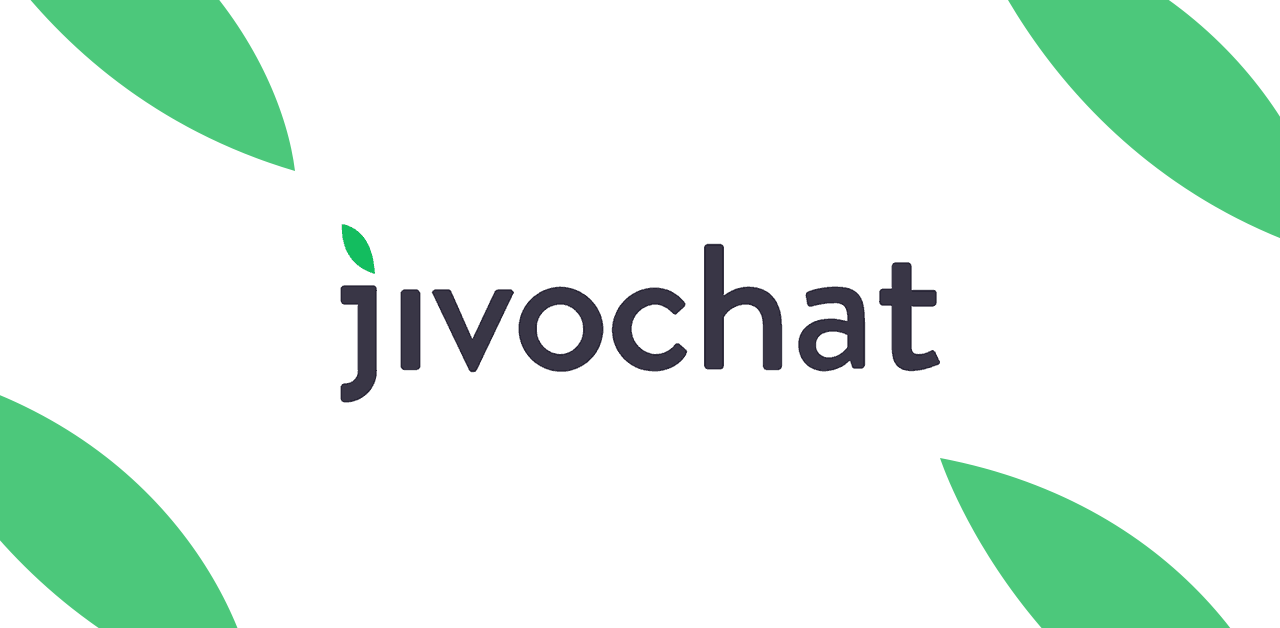 What is JivoChat?
JivoChat is a multi-platform live chat software that allows you to communicate with your website visitors, leads, and customers via multiple messaging channels. It is an omnichannel communication tool that seamlessly integrates with your website, allowing you to chat with users anywhere. JivoChat works across different platforms such as Windows and macOS, iOS and Android, and web browsers such as Chrome and Firefox. You can extend its functionality by integrating it with various cloud-based telephony services such as Twilio, Zendesk, and Salesforce. You can also combine it with your Magento, Shopify, or WordPress website.
With JivoChat, you can do the following tasks:
Provide better customer service by automatically sharing your customer's location, the page they are browsing, and the device.
Manage your sales more effectively by linking your chats with CRM data.
Reduce costs by saving all the information about your customer base in one place.
How can JivoChat Help your business?
Live Chat Functionality
JivoChat is a free live chat software solution that allows you to connect with your customers and website visitors. The live chat software can be used on any device and integrates seamlessly with your existing online infrastructure, e.g., website, social media, etc. Moreover, it provides an exceptional customer service experience.
24/7 Online Presence
Customers expect to get an answer as soon as possible. Hence, businesses need to provide around-the-clock support services. JivoChat's web and mobile apps allow you to communicate with your customers in real-time, whether you are or at what time. The app also supports multiple chats so that you can talk to more than one customer at a time!
Customer Feedback and Reporting Tools
JivoChat allows users to collect feedback through customizable post-chat surveys that they can send out after each conversation. It helps increase customer satisfaction by giving them a voice and ensuring that you address their concerns.
Olark Alternatives: LiveAgent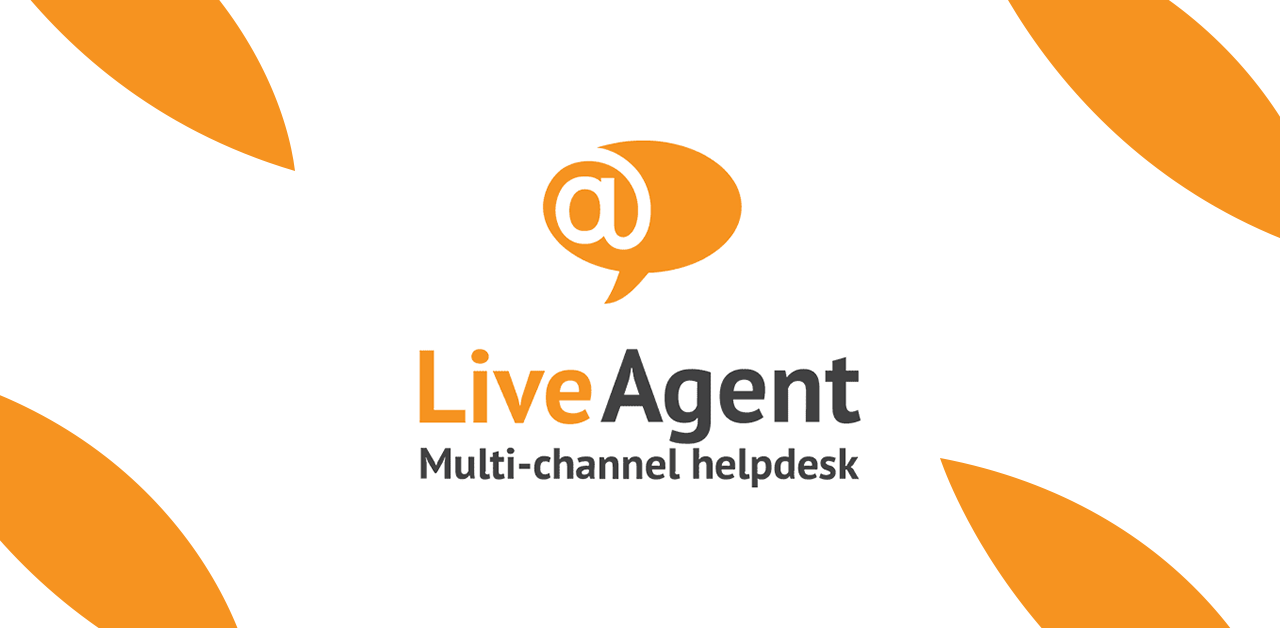 LiveAgent is a powerful, multichannel live chat software with ticketing and calls center functionality. The platform enables you to communicate with your customers via multiple channels, including live chat, email, phone support, and social media. LiveAgent also offers advanced features such as a built-in help desk, multi-website support, real-time visitor monitoring, and customizable ticket forms.
List Of Features:
Live chat
Tickets
Email
Phone calls
Social media
Knowledge base
Customer Portal
Why use LiveAgent?
LiveAgent is a help desk created with consumers in mind. THey've made LiveAgent easy to use yet powerful and flexible enough to suit the needs of any size business. Whether you're looking for a live chat support solution or a fully-featured help desk, LiveAgent may be what your business needs! LiveChat allows you to communicate with your customers whenever they need it. Users can easily embed their chat portal into any website or web application. The ticketing system allows you to organize support requests from multiple sources such as live chat, email, Facebook, and Twitter into a single inbox and never miss an important question. Their Knowledgebase is a rich source of information that helps you offer answers quickly and reduce the number of support tickets.
Olark Alternatives: BotPenguin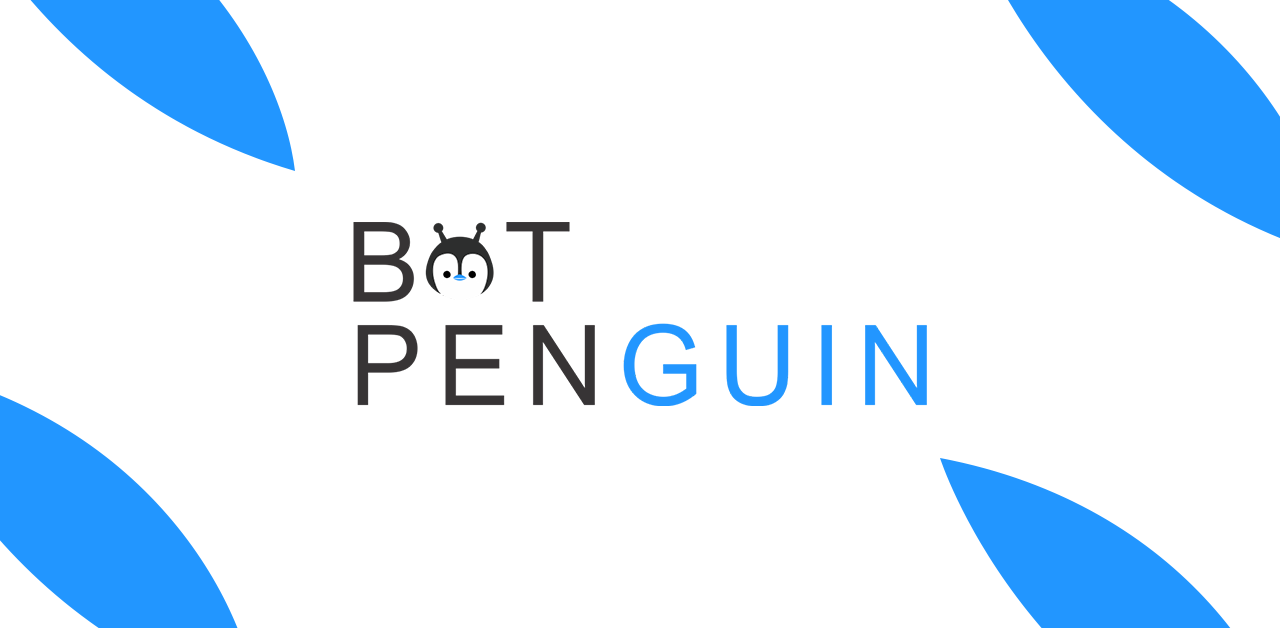 What is BotPenguin?
BotPenguin is an AI-powered chatbot platform that helps businesses to create their chatbots. It allows users to build bots without any coding or technical knowledge. Users can create different bot types like sales, support, and marketing. With BotPenguin, you can add a conversational layer to your website and social media platforms, including Facebook and Instagram. Interact with your customers in a human-like manner and be available 24/7. Automate tasks, generate leads, drive sales, provide customer support, etc.
Olark Alternatives: Features & Pros of BotPenguin:
Visitor Tracking
User communication preferences
Lead Scoring and Analytics
No Coding Required
24*7 Customer Support
Olark Alternatives: What can BotPenguin Do for your business?
BotPenguin helps you build your chatbot in a few minutes and use it on your website, Facebook Messenger, WhatsApp, or Telegram. It uses Artificial Intelligence to understand what users are asking, figure out how to respond, and send them the best possible answer. You can also automate your marketing campaigns using their broad range of tools like Email, WhatsApp, and SMS marketing at no additional cost. BotPenguin provides you with a set of pre-built chat templates which you can use as templates to create your chats faster. These chat templates include live chat, appointment booking, lead generation, customer support, etc. However, if you want to create something from scratch, BotPenguin allows you to do just that! BotPenguin provides its users with a highly configurable dashboard where you can manage all your bots in one place. You can customize everything from the basic appearance of the chatbot window to its behavior when different events occur in real-time. The dashboard also provides detailed analytics and reports on various metrics you choose.
Olark Alternatives: SmartSupp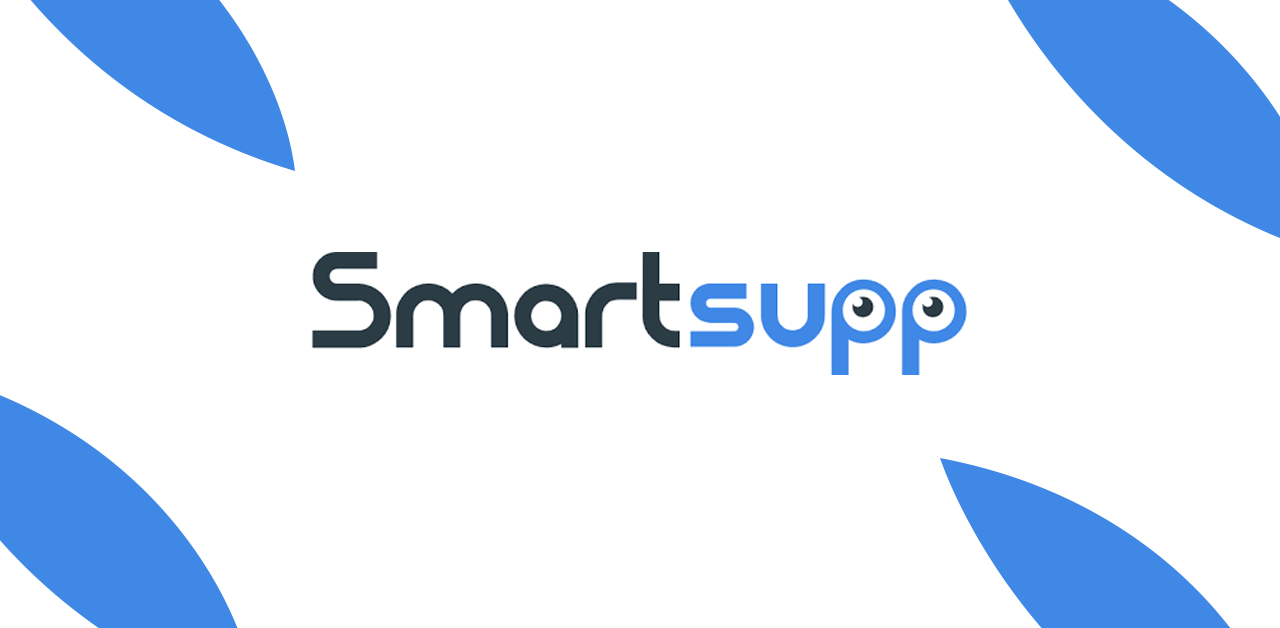 Olark Alternatives: What is SmartSupp?
SmartSupp is a live chat application that allows you to see visitors on your website in real-time. It shows you what they are doing, where they come from, and where their interest lies. You can even invite them to chat with you or send them an automated invitation later. Smartsupp is an easy-to-use free live chat widget that helps businesses increase sales. It enables companies to talk directly with their website visitors when they need it the most. Smartsupp is an essential marketing and sales tool for any business serious about generating leads and increasing sales. It's the best way to get more out of your website traffic.
Olark Alternatives: Why use SmartSupp?
Visitor recording: record and analyze the actions of your website visitors to improve your conversion rate.
Live chat: have real-time conversations with website visitors.
Chat history: historical store conversations in the cloud.
You get a Free plan: a 100% free forever plan with unlimited users, chats, and recordings.
Mobile applications for iOS (iPhone and iPad) and Android - chat from anywhere.
Chat with customers in a friendly, personal way. Using the Smartsupp live chat plugin, you can respond fast and efficiently to support your customers.
Smartsupp helps you build better relationships with your customers based on trust and loyalty, enabling you to grow your business faster.
Olark: The Bottom Line
Olark is an excellent tool for enabling real-time communication with customers on your website. You can answer pre-sale questions, support existing customers, and gain valuable feedback on your product or service. You can also use Olark to chat with your team and run live training sessions with new employees. However, like every service, it has its shortcomings and pros. Before deciding, look at all the alternatives, compare and contrast to find what works best for you. Related: Olark Review – An Indepth Look 2022