In this post, you will find an in-depth Nextiva Review. We will discuss the benefits and limitations of the platform in great detail. This blog will help you make an informed decision about Nextiva.
Finding unified phone systems that operate from one place might be difficult when running a firm with many or widespread locations. Distinct service providers frequently govern different geographic regions, and services offered in one area may not be available in another. There is a simple option to meet this one-of-a-kind demand: VoIP phone systems.
Nextiva isn't just another VoIP provider. It's a one-stop shop for corporate communications, featuring video conferencing, team chat and collaboration tools, faxing, etc. A company that picks Nextiva will have access to various tools and applications that operate well together. There's no need to be concerned about platform integrations or switching back and forth during the day.
Nextiva Review: An Overview
Nextiva is a call center software solution that streamlines customer support processes. The system includes a virtual calling environment that leverages the internet rather than traditional phone lines to serve your consumers better. In addition, the system's incoming call routing features allow it to guide your customers to the right services automatically.
Nextiva is available as a software service (SaaS) or a standalone application for Windows and Mac. The solution also features an app for Android and iOS mobile devices for on-the-go call center management.
Nextiva offers various VoIP phone service services for small to large organizations and call centers. The phone service is highly dependable and efficient, and every package includes essential services and voice calls. Nextiva also provides sales, service, and remote workforce management solutions. It's one of the most flexible VoIP service providers. With so many options to choose from, it's a good fit for most organizations.
Nextiva Review: Features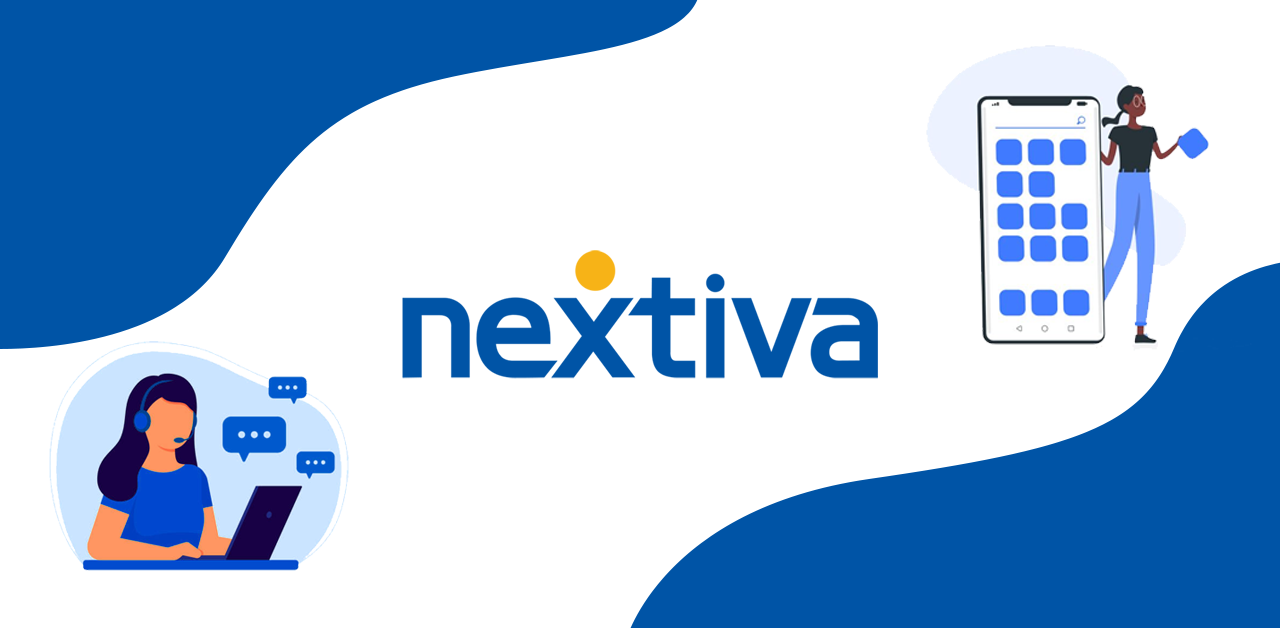 The features of Nextiva are the following:
Unified call center: For a more simplified process, Nextiva unifies your video, chat, and VoIP call center capabilities. Agents can use desktop computers to call consumers using Voice Over Internet Protocol (VoIP). The program includes unlimited VoIP calling, faxing, and SMS messaging capabilities, allowing you to communicate with consumers using their chosen form of communication.
Nextiva Anywhere: This is an excellent tool for organizations with remote staff. Using this capability, employees may have their company lines call whatever phone they like, including their cell and personal phones.
Inbound routing: The solution uses realistic automated call distribution (ACD) technology to enable a more efficient inbound call flow. Customers can converse orally with the system using the interactive voice response (IVR) features in the software, which can then route their call to the right agent or service. The use of virtual VoIP calling technology makes it simple to route calls to the appropriate place.
Call Me Now: This feature helps contact customers. With this technology, everybody who visits the company's website is only a click away from conversing with an employee. After clicking the Call Me Now option, they can promptly connect with a company representative.
Reporting: The application's hands-on reporting dashboard assists users in maximizing system efficiency. The system's well-organized interface lets you generate detailed historical data that proves vital to identifying areas where you succeed or need to improve. It also has real-time tracking functions to guarantee your productivity remains high.
Mobile app: The mobile app from Nextiva gives employees an edge when connecting with teammates and consumers. It allows users to make and receive phone calls, video calls, and instant communication with coworkers on their business lines. They may also browse the corporate directory, update and alter call settings, and switch calls between a desk phone and a mobile device via the app.
Call recording: You may record all incoming and outgoing calls to improve future employee and agent training efficiency. Agents that are well-prepared can aid in maintaining a high level of client satisfaction. These real-life examples show that your workers can conduct business appropriately through call flows
The Nextiva Contact Center: These functionalities of Nextiva are suitable for call centers with remote staff. Call queues, call recording, IVR, and remote agent help are all meant to provide a cohesive business strategy regardless of where a person works.
Nextiva Review: Pros & Cons
The pros and cons of Nextiva are the following:
Nextiva Review:Pros
Cospace: Instead of relying on technologies such as Slack, Nextiva users may utilize Cospace. This workplace management tool, designed for remote teams, keeps team members connected with features like screen sharing, messaging, file uploads, etc.
Customer service: The vendor's customer care representatives praised their flexibility and responsiveness. Several reviews praised the support personnel for assisting them in adequately implementing the system.
Workflow: A few customers said that the software merged the capabilities of multiple applications. The workflow was smooth, ordered, and unified. Nextiva provides people with a seamless experience through this tool.
Highly Reliable Service: Nextiva claims to have a 99.999 percent uptime and no outages in 2019 or 2020. Businesses lose income and lead when their VoIP service goes down; thus, Nextiva's dependability is a welcome feature.
Easy to teach: Several reviews stated that teaching their staff how to use the application was simple.
Quality Training: Nextiva not only offers training to help employees learn technology, but it also offers training in some formats. A corporation may choose on-premises, one-on-one training for a more in-depth experience. Alternatively, a company can join training webinars and obtain the same comprehensive online training.
Live chat: Customers loved that they could talk with customers in real-time.
No additional hardware required: Many reviews praised that they didn't need to buy extra gear to utilize the product.
Service and Sales Tools: Beyond basic VoIP service, Nextiva offers valuable service and sales solutions to help businesses simplify and improve their operations' efficiency and quality. Service solutions like Call Pop display crucial caller information on the computer screen as a call comes in, allowing the service person to prepare for a quality, efficient conversation. Sales systems like the Sales Pipeline CRM keep all critical information in one place. It will enable teams to interact and ensures that leads get enough attention and conversion opportunities.
Calls are rarely dropped: Many individuals enjoyed how rarely the application dropped calls.
Fax Support: A few reviewers were pleased to see that the device included fax messaging.
Call recording: Many customers found the call recording option particularly useful.
Cons
Complicated Pricing Model: The cost of each Nextiva plan varies based on how many users a company has. It may make the price structure of the plan more complicated. Many services can add-ons to Nextiva's price structure; therefore, companies interested in the service can contact them for a tailored quote.
Overcharging: Many consumers complained that they occasionally overcharged software services. Getting in touch with someone to resolve the issue was complex.
Too Many Call Notifications: a few users said they received an alert for every inbound call. They said it was because they couldn't disable or alter the number of notifications in the software.
High-Priced Annual Plans: Monthly or yearly billing is available for Nextiva plans. The monthly plan alternatives are far more costly than the annual plan options. Signing a 12-month, 24-month, or 36-month contract can help a company save money, but it necessitates a longer-term commitment.
Materials for training: The application's training materials, according to some reviews, were obsolete. On the other hand, the product received more good than negative feedback. Despite the absence of training papers, reviewers liked how it consolidated their routines and found it simple to teach new users. Many users liked being able to talk to their customers in real-time. Is it possible that it's the ideal call center software for your company?
Nextiva Review: The differentiating factor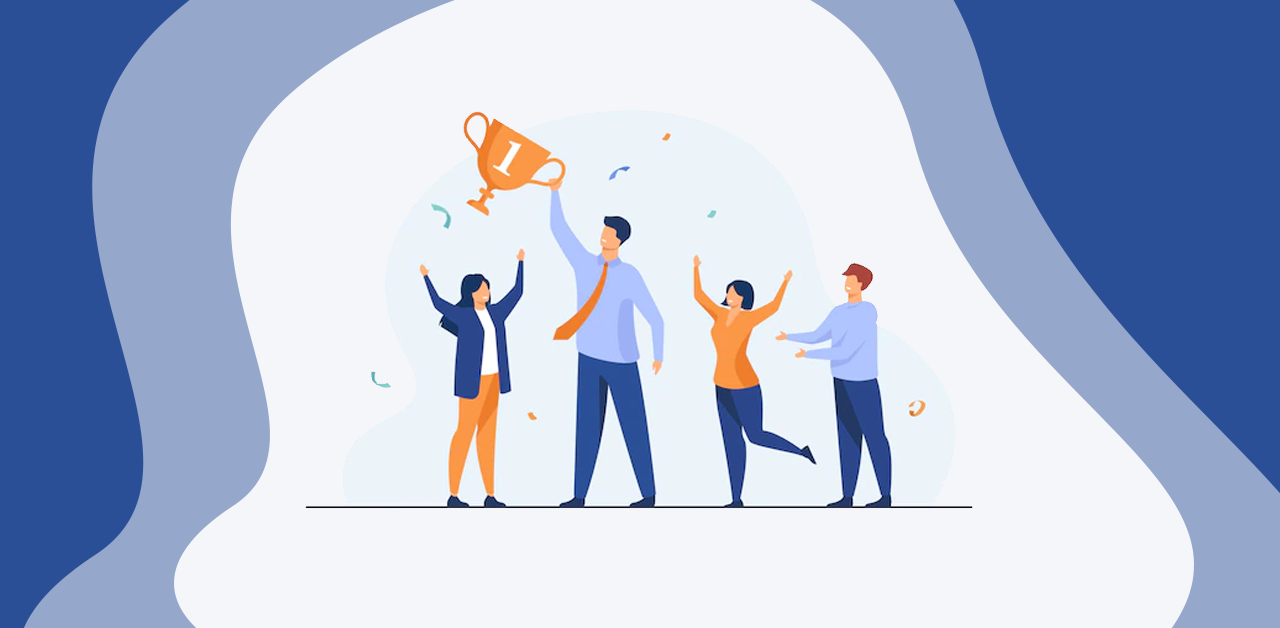 Nextiva has proved to be the best VoIP phone system for multi-location organizations due to its fair terms, cheap pricing, unique features, and tools. Moreover, its unsurpassed dependability, the ability to control many devices simultaneously, and the fact that it is all under a single platform. These are only the tip of the iceberg in terms of features. Nextiva also enables on-demand line additions and removals, resulting in a simple-to-use environment for growing communications. Nextiva also offers call forwarding, extension dialing, and call routing, all valuable features for any company with several locations.
Is it Worth It?
This solution provides you with time and money-saving inbound routing capabilities to help you improve your contact center operations. Using ACD and speech recognition techniques, successfully route your client to the proper service or person through your system. The application also includes a complete reporting toolbox and call recording features. Nextiva might meet all of your needs if you seek a new call center software solution to streamline and replace various old systems.
Final Thoughts
Nextiva outperforms other VoIP phone services in terms of adaptability. Suitable for all types of organizations, from tiny firms with a few users to giant corporations with several divisions.Nextiva offers a comprehensive set of services that no one else in the industry can match. Nextiva aids Client relationship management, remote work, contact centers, and other tasks by its capabilities.
While Nextiva has a lot of advantages, there are still many other options available in the market. Our comparison of the best VoIP phone services summarizes all you need to know about each service. Nextiva boasts a 99.99 percent uptime and 24-hour customer assistance. Companies may keep their present phone numbers by using call porting (in most cases).
More than 45 features are in the business phone plans to improve performance and convenience. Businesses of all sizes may benefit from unlimited countrywide calling, voicemail-to-email, free phone numbers, and online faxing. Nextiva also offers free migration of current business plan phone lines. Businesses can utilize their existing VoIP phones or purchase or lease Nextiva phones. All Nextiva phones are pre-configured and ready to use right away. We hope this Nextiva Review will help you decide, in the meantime take a look at its alternative BotPenguin!