My LiveChat is a user-friendly live chat solution. It is simple, clean, and speedy. You can interact with visitors in real-time, handle traffic and track visitors' online activity. MyLiveChat employs the most cutting-edge technologies. For, giving the most significant level of service at the lowest possible cost. As a result, you get both a completely free edition and a reasonably priced premium version. MyLiveChat gives a more personalized and engaging experience to consumers. It provides a high-quality and customized experience with proactive help and support tools. Moreover, The mobile app offers year-round chat support with 24 hours online and quick reply service.
Well, all of this sounds good. After all, this a great software. But how to use MyLiveChat in 2023 for your business? It is essential to know the tutorial of the software before using it. Continue reading this post to find out about the MyLiveChat tutorial.
What is My LiveChat?
My LiveChat is a free live chat software solution that is also the quickest, most powerful, and most user-friendly. It enables you to evaluate visitor online activity, including search engine and keyword usage.
Visitors to your website can contact one of your representatives by clicking a Live Help button. Your representative then assists the visitor, who provides information, links, images, and even guides them around your website.
The Application Service Provider (ASP) model delivers the My Live Chat service. There is no need to install any gear, and you can get started right away.
MyLiveChat Features
Here are some of the features of MyLiveChat:
Higher Conversion: Invite people to a private, one-on-one conversation with you on your website. More visitors become purchasers due to proactive invites, and the number of consumers who depart without making a purchase decreases.
Visitor Tracking in Real-Time: This allows for real-time traffic monitoring, allowing you to observe who is visiting your website. View real-time traffic, including visitor paths, referrers, and the current page. Please find the most exciting visitors and invite them to speak.
Highlights of the Plugin: My LiveChat operates on the Cute Chat engine, the #1 web chat software. A trustworthy chat engine powers my LiveChat. It can accommodate hundreds of online chat rooms and thousands of visitors and is still under development.
Flexible Customization: Many professionally designed built-in templates are also available. Customize button and window to match the aesthetic of your site
Easy Install: It simply takes a few minutes to set up! All functionalities are fully functional throughout the free trial time. All changes and settings will remain the same when you subscribe.
Hosted Solution: Support thousands of visitors without deterioration in response time hosted on MyLiveChat's servers.
MyLiveChat Pricing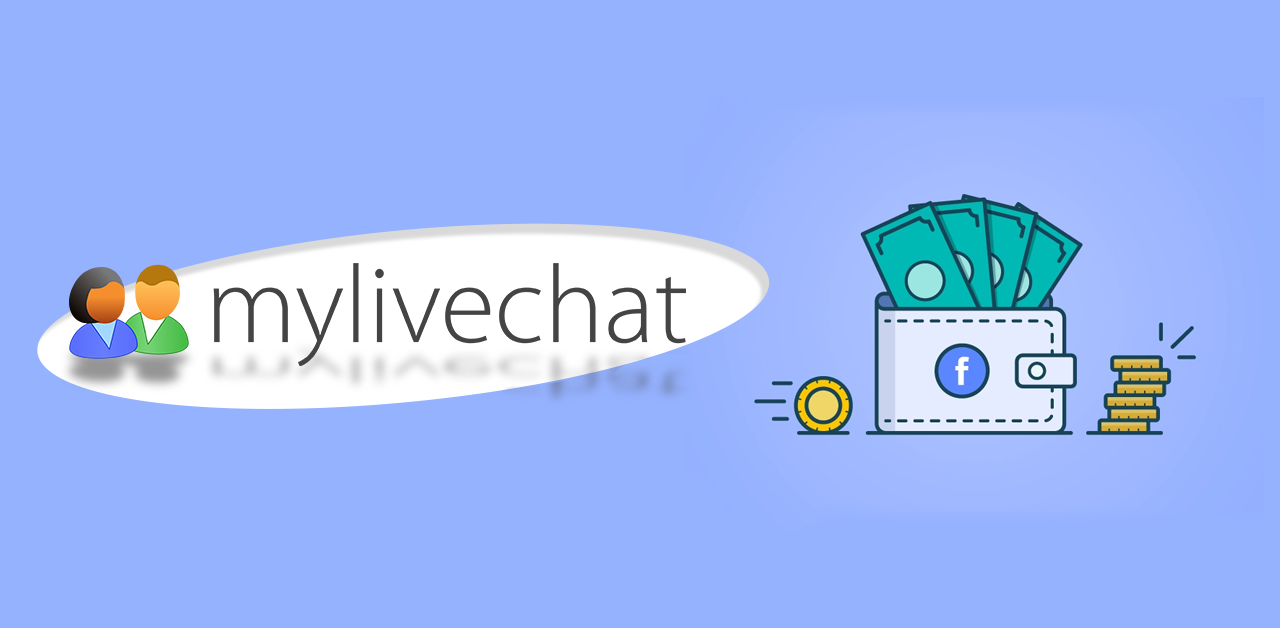 The costs of MyLiveChat are the following:
A free version is available
A free trial is available.
one-time payment – is $99.00 per user.
MyLiveChat Tutorial: How to use MyLiveChat after installing?
You can take conversations after installing. Configure the plugin by login into the agent console or web agent console. MyLiveChat recognizes your status when you log into the agent dashboard. It changes the chat widget's state on your WordPress site to "live" mode. It allows your visitors to communicate with you from your website immediately.
Follow the simple steps outlined below:
Step 1: Upload the 'my-live-chat-for-wp' directory to the plugins directory in WordPress ('/wp-content/plugins/').
Step 2: In WordPress, go to the Plugins menu and activate the plugin.
Step 3: On the left, select the 'MyLiveChat' menu.
Step 4: Stick to the directions.
MyLiveChat Tutorial: How to use MyLiveChat for your website?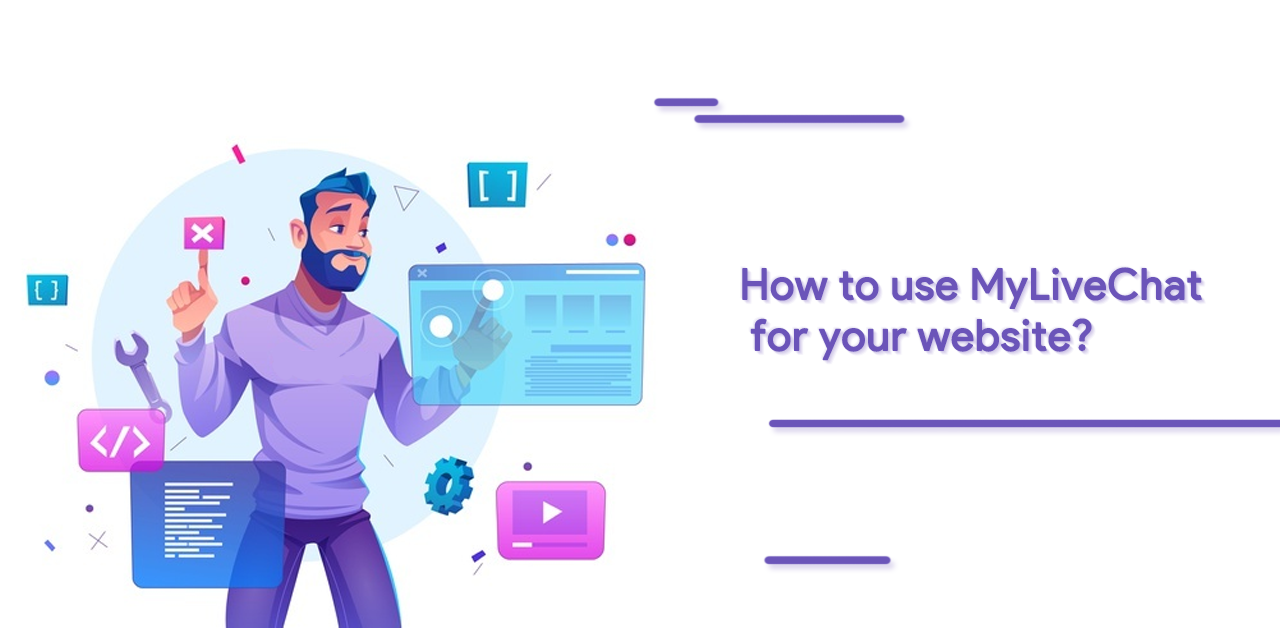 My LiveChat plugin for WordPress provides an easy way to integrate your WordPress-powered website with the LiveChat solution. Follow these steps:
Step 1: Go to the WordPress Dashboard and install MyLiveChat.
Step 2: In the search box, type "MyLiveChat" and click "Install Now."
Step 3: After installation, click "Activate" to begin using MyLiveChat!
Step 4: Customize My Live Chat Options
Step 5: Enter your MyLiveChat ID or sign up for a free MyLiveChat account (if you are a new Mylivechat customer)
Step 6: Select a location for the LiveChat button (recommended "Widget")
Step 7: Drag and drop the My LiveChat widget into the sidebar (Skip this step if using Embedded Chat)
Step 8: To access the widgets page, go to the Appearance » Widgets menu on the left.
Step 9: Then, from the Available Widgets List, drag the MyLiveChat widget to Sidebar 1.
Step 10: And you're all done.
MyLiveChat Tutorial: How to Make Contact on MyLiveChat
MyLiveChat will provide you with a website dashboard where you can manage, adjust, and repair the settings of your live chat plugin.
You may use the dashboard to communicate with your website visitors. Still, you'll need to embed the code in the backend of your page before it becomes visible. Although MyLiveChat suggests installing their software to administer your live chat tool more quickly, the dashboard is browser-based.
The dialogue on MyLiveChat will be between you, the site administrator, and your customers/visitors. Overall, it works to make your site more accessible to your target audience. It allows you to hear from them more effectively.
The Tutorial of MyLiveChat App
The MyLiveChat app is available for free and compatible with IOS and Android smartphones. You can use it anywhere. Your subscription determines the number of people who can simultaneously log in. The desktop and mobile apps have identical features.
However, getting the app is a terrific addition to the tool because it allows you to operate the live chat capabilities from anywhere. It's also free to download, so it's a win-win situation.
MyLiveChat Tutorial: How can you cancel your subscription?
You have three options to cancel your subscription:
Cancel via your profile settings.
Cancel your subscription by sending an email.
Customer service can help you cancel.
Conclusion
MyLiveChat is a terrific addition to your website if you want to engage your readers and visitors at a low cost. It is easy to engage your visitors with a real-time communication service.
The availability of open-source live chat is another boon for your business. You can even obtain it for free if you don't care about the extra features and utilize the basic service. You can modify the tool's colors, logo, and overall style to be more personal. You can also use various templates to make the setup process go more smoothly.
Hence, MyLivechat can be the tool your business may need to excel in the market.
BotPenguin helps businesses excel by providing straightforward, no-code, and customizable chatbots. Check it out here!
Related:
A complete guide to Mylivechat: What is mylivechat and How does it work?