WordPress powers 43% of the internet. More bloggers, small businesses, and Fortune 500 companies use WordPress and A WordPress chatbot than all other options combined.
Anyone can make a website using WordPress, but running a successful website isn't a walk in the park. The competition is high, and standing out from your competitors is necessary to ensure your audience is entertained!
Running a successful website means making great content, ensuring the website has the power to captivate, add value, and engage with the viewers.
Viewer engagement poses a serious problem; lots of leads are lost, never to return due to low engagement.
Chatbots help solves this hindrance by ensuring viewers are never left unattended; they interact, ask for information, and even help viewers by answering their queries.
If you're looking to implement Chatbots into your WordPress website but don't know where to start- this is it!
This blog will help you deploy a chatbot on your WordPress with ZERO coding skills!
What is a chatbot?
A chatbot is an artificial intelligence (AI) software that can simulate a natural language conversation (or chat) with a user through a messaging app, website, mobile app, or phone.
According to Forbes, the chatbot market will reach $1.25 billion by 2025.
Customers these days believe that the experience a company provides is just as important as a product or service. This is where AI chatbots come in. Bots can be said to be an important part of customer service automation.
What is WordPress?
WordPress is a free and open-source website-building platform.
WordPress is a "CMS," a content management system at a more technical level. It is written in PHP using the "MySQL" database. From a layman's point of view, WordPress is the simplest and most powerful blog and website builder in existence today.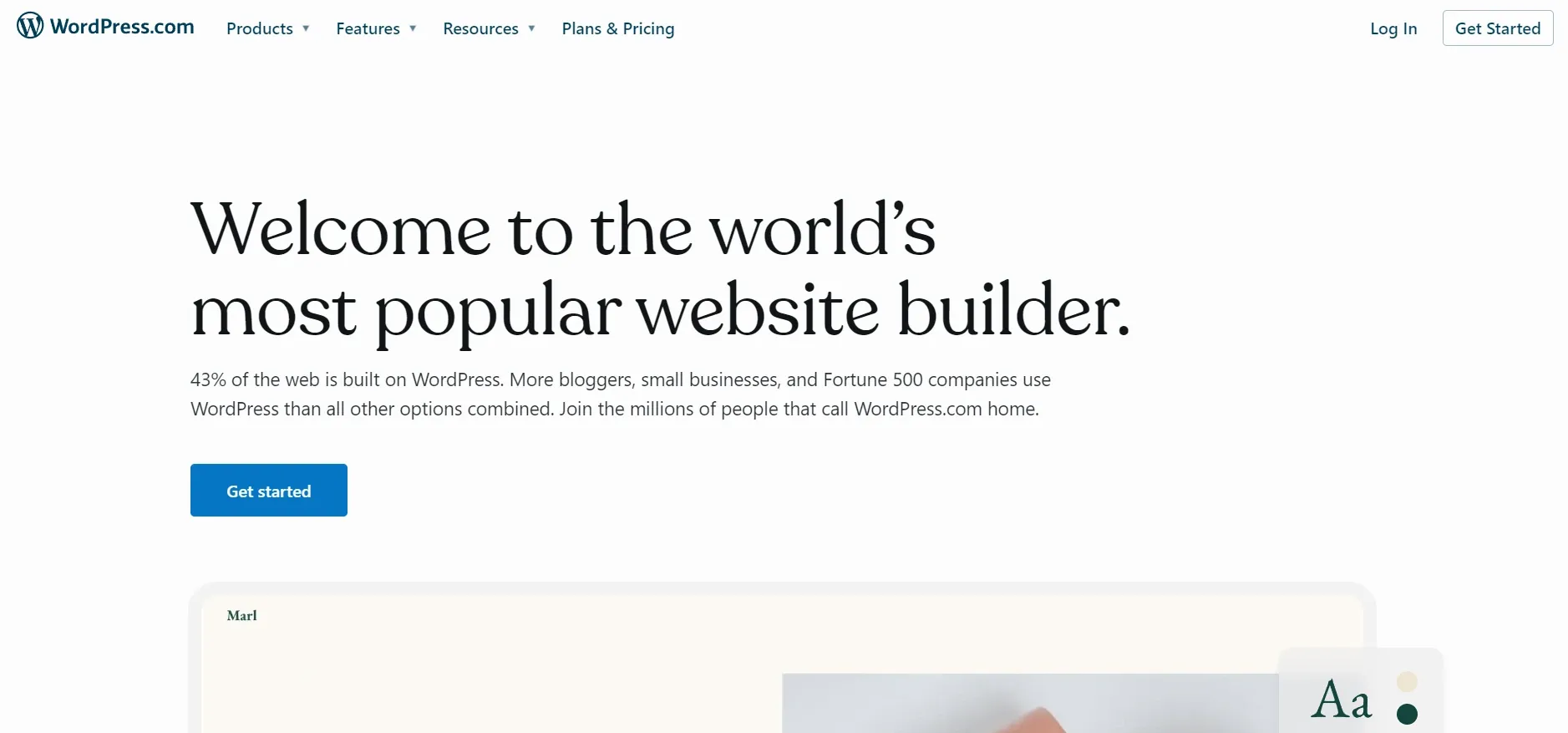 How does a chatbot help?
The chatbot application enhances the customer experience by optimizing the interaction between people and services. At the same time, it provides businesses with new opportunities to improve customer experience and operational efficiencies by reducing typical customer service costs.
Just like this, BotPenguin offers chatbot creation for social platforms, websites, wordpress:
We will guide you through the steps. This cheat sheet will make setting up, integrating, and determining which appropriate commands for your stream more straightforward. Moreover, you can enjoy a ton of benefits after reading this guide.
WordPress Chatbot
Every website does not work the same way. As every business doesn't work the same way; since the importance of chatbots has already been pretty much established, what kind of Chatbot should you choose for your WordPress
There's an ocean of chatbots out there, and choosing the one that is sophisticated enough and easily integrated with WordPress is the way to go.
Lucky for you, there is a chatbot specifically designed for WordPress.
WordPress chatbot, or WPBot as it's called by most, was created by QuantumCloud. It is a basic, easy-to-use WordPress Chatbot plugin. You can use the WPBot as a plug-and-play chatbot without any technical knowledge whatsoever.
Once installed, the WordPress chatbot will be capable of chatting with your website viewers. It can display text responses generated by your WordPress backend, display FAQs, and allow users to send an email for support or leave a phone number such as a floating service. Support or interactive floating contacts.
The WordPress chatbot can run in a natural language processing model, menu mode, or a combination of both.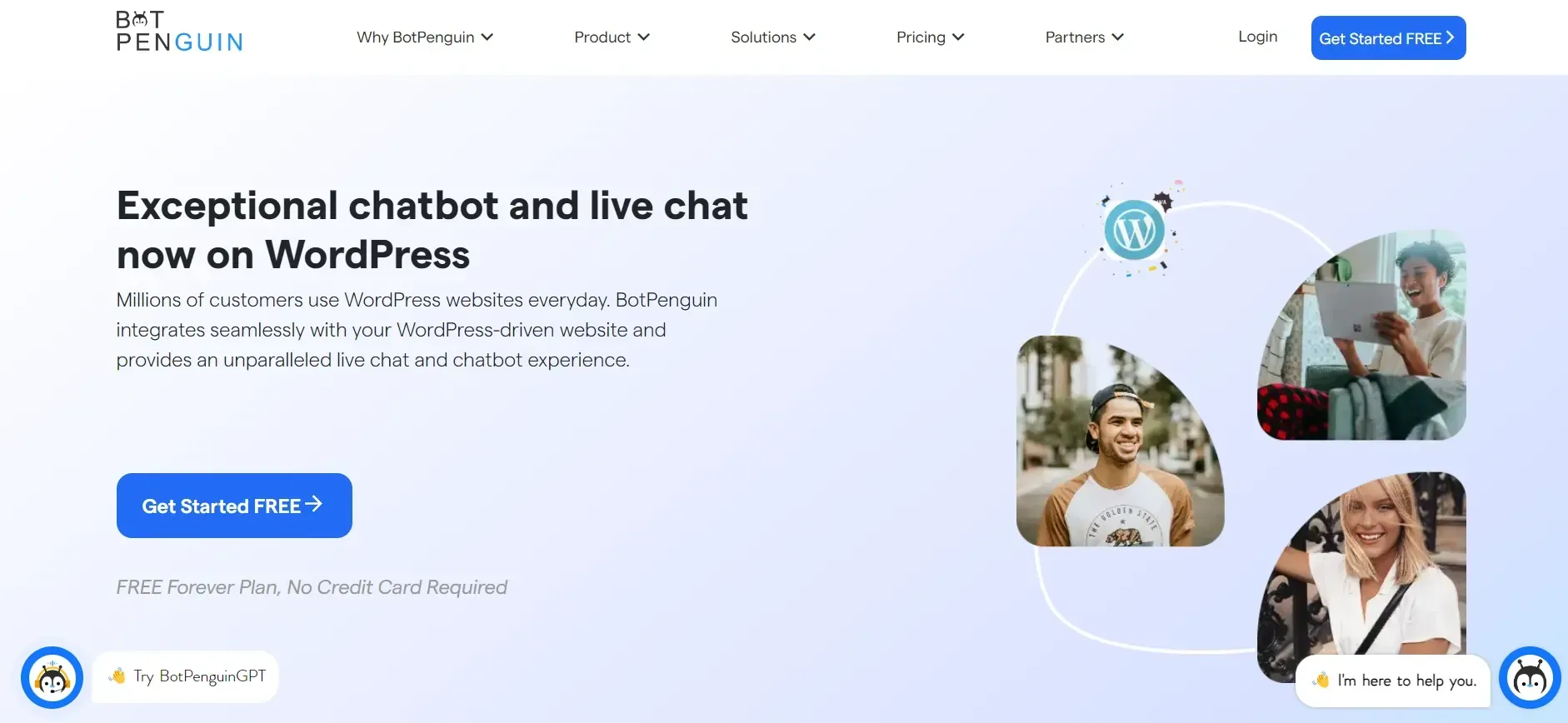 The WordPress chatbot: Packed with features
Can integrate with multiple software
The WordPress chatbot integrates with Google's Dialog Flow, offering fluid AI and natural language processing capabilities, and allows you to even turn off the built-in features of WordPress chatbot.
The free version of the WordPress chatbot automatically supports DialogFlow intents and text responses after integrating with the DialogFlow V2 agent.
It can also integrate with Facebook Messenger, WhatsApp, and more
This allows customers to interact with your business at any time with the same personalized multimedia experience they get from live chat Facebook Messenger! This feature is optional and is not required for the Chatbot to function properly.
24/7/365 Chatbot
A personalized message is great to brighten up someone's day. WordPress chatbot can greet returning users or display a message in the notification area.
What could be worse than having a viewer who has a query but isn't attended to?
A "no one is available to chat with; please come back later."? You can forget he/she is ever coming back.
WordPress chatbot is always ready to help site users, no matter what time it is.
WordPress chatbot is a Plug n' play chatbot
Chatbots usually require a lot of training and integration to work optimally, whereas WordPress chatbot is a PnP chatbot.
If your website is in English, you just need to install the WordPress chatbot and provide the email address. You can change any bot response on the backend for other languages in less than 15 minutes.
Of course, you can still go all the way in and make your chatbots intelligent with machine learning and artificial intelligence!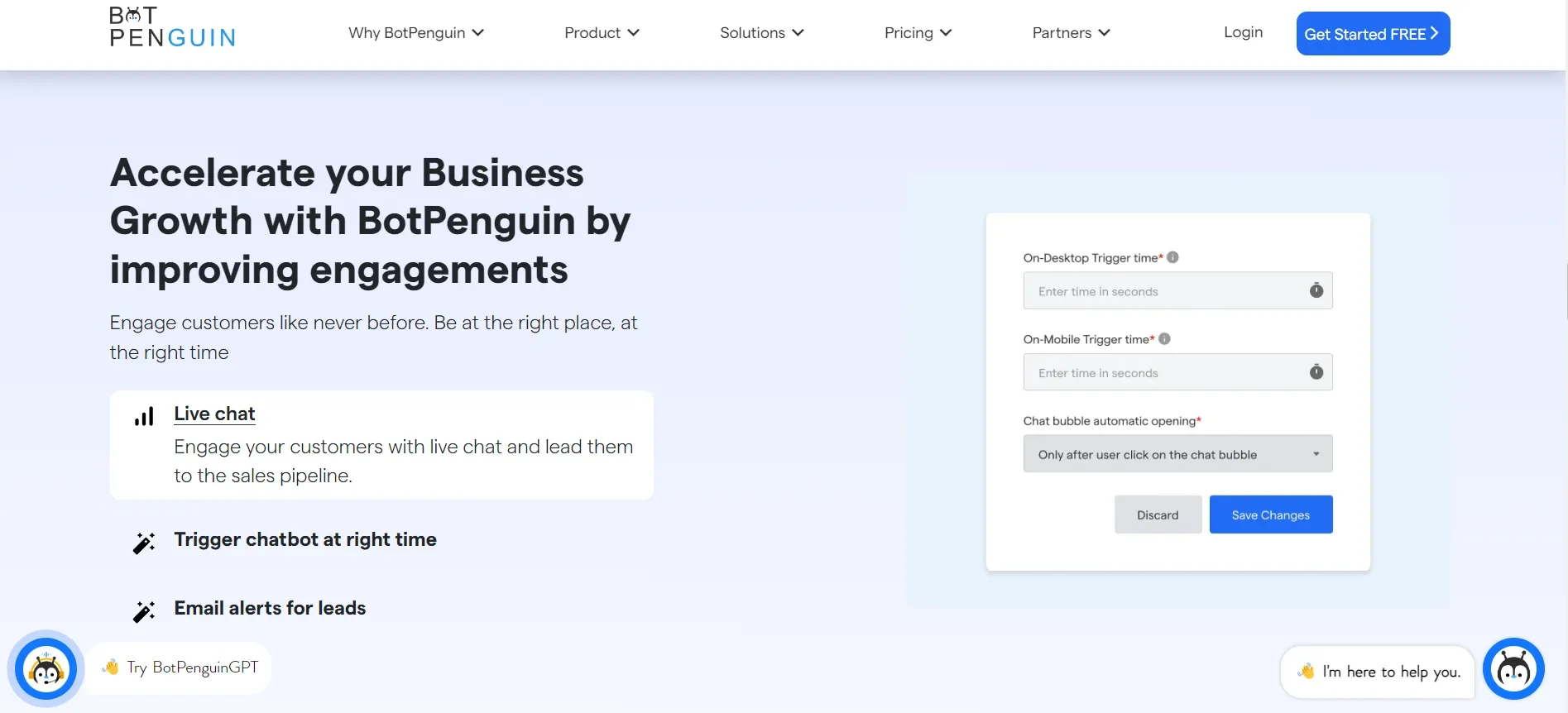 Onsite Retargeting, Remarketing, Conversion Optimization, Exit Intent
You can now stop abandoning Visitors with Onsite Retargeting. WordPress chatbot detects visitors when they're leaving the web page and displays a custom offer that you decided. Up to 25% of retargeted visitors are likely to respond to the message and potentially turn into customers. Targeted offers can be things such as a coupon code from amazon, an ebook, or any exciting offer out of your creativity!
Create and personalize your Chatbot
With no coding knowledge! Choose from any of the five modern chat window templates. Upload your background image for the chatbox. Add multiple varieties of chatbot responses for each node.
Personalized chatbots can give an appearance of more human-like responses. Read on below to know how to create your WordPress chatbot with no coding skills!
Language Support
Works in all languages ​​(active work on multilingual support).
Advanced language center to edit and change WordPress chatbot responses, system language, stopwords, and info messages!
The Stopword Dictionary can be enabled and edited by the administrator. The bot automatically excludes stopwords from your search criteria and chat commands.
Add multiple chatbot response options for each node. They will be used randomly and answer a more human-like feel.
Mo/pot files are included to translate the backend into any language.
Right to left language support
These features will help your business by-
Lowering webpage bounce rate
Getting more page views that leave an impression
Longer user time spent on the website
Install a chatbot on WordPress with ZERO coding knowledge: A Step-By-Step Guide
Before we begin To install WordPress plugins, it is important to know that one must be subscribed to one of their business plans; plugins are not free to use on the wordpress.com website. Wordpress.org, however, can support plugins.
Search "WP Bot" in the WordPress Plugin Search
The simplest way to install a WordPress chatbot plugin is to use the plugin search. The only disadvantage of this option is that the plugin must be in the WordPress plugin catalog, limited to only free plugins. WordPress has lots of WordPress chatbot options to choose from!
Visit the Plugins section in the dashboard
Click the 'Add New' page inside your WordPress admin section. After picking WordPress chatbot (WPBot)
Download the plugin zip file
Do this via the WordPress webpage or WordPress plugin section. Click install. WordPress will now download and install the plugin for you. After installation, notice how the 'Install Now' button will have changed to the 'Activate' button.
Activate the Plugin
Next, click on the activate button to start using that plugin on your WordPress site. That's all it takes; you have successfully installed the chatbot plugin on WordPress.
Configuring the plugin settings
In the Chatbot Form builder, you can make whatever customizations you prefer as per your needs. From themes to sophisticated remarketing. Voila! Your WordPress chatbot is ready to use.
Another Method
WordPress Plug-Ins do not include the paid ones, so If you want to install a personal chatbot that is a paid one, the steps are a little different.
Download the plugin from the source
You'll find this in a ZIP file format; you can find this on whichever chatbot website you choose for your WordPress.
Go to the WordPress admin area
Visit Plugins » Add New page. After that, click on the 'Upload Plugin' tab on the top-right side of the page.
Click the plugin upload form
Here you need to click on the 'Choose File' tab and select the plugin file you had downloaded earlier to your computer.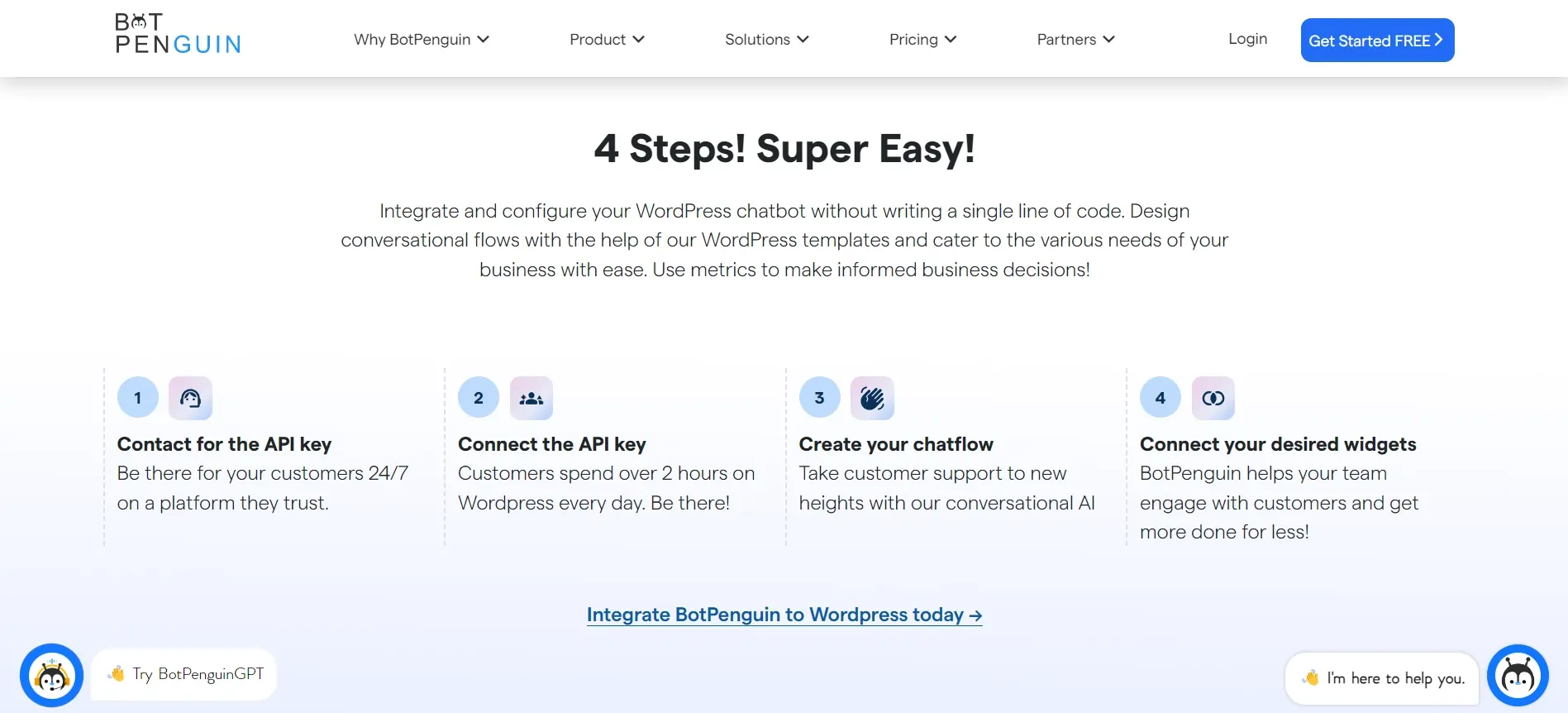 After you have selected the file, you need to click on the 'Install Now' button:
WordPress will now upload the plugin file from your computer and install it for you. You will see a 'success' message after the installation is complete.
Configure the settings
Depending on which Chatbot you deploy; customization settings may be different; some chatbot customizations are done directly through the chatbot webpage, while some need to be done through the installed chatbot software.
Summing up
Chatbots handle about 69% of total conversation time globally. This can assure you get your 8 hours of sleep without the tossing and turning, without missing out on leads!
While chatbots are still relatively new, their ability to interact with prospects and customers has saved companies a lot of time and effort while keeping customers happy.
With effective chatbot development, online chatbots can become the face of your website. They can act jointly as virtual managers, sales reps, and customer service reps. Website visitors with a chatbot don't have to browse web pages to find special offers or new releases. Chatbots can communicate with visitors and engage in natural conversations.
Statistics show that people respond well to promotions organized in this way because your interaction with the Chatbot feels more personalized. All in all, chatbots can take your business to new heights if used correctly.
BotPenguin is a chatbot creating platform. You can build chatbots with no coding and integrate them with multiple platforms like WordPress, Facebook, WhatsApp, Telegram and many more.
BotPenguin also offers code-free chatbots that are easy to set up and integrate with all websites, apps, and social media handles. That is why Botpenguin is best when it comes to WordPress Chatbots It's free forever, promising better returns without investing a penny! Try it out now!
Frequently Asked Questions
What is a WordPress chatbot?
A WordPress chatbot is a conversational agent or virtual assistant that can be integrated into a WordPress website to engage with visitors and provide automated responses. It can handle inquiries, provide information, and assist users in a conversational manner.
Why should I install a chatbot on my WordPress website?
Installing a chatbot on your WordPress website can enhance user experience, improve customer support, and increase engagement. Chatbots can provide instant responses, gather user data, and guide visitors to relevant content or services, even without coding skills.
How can I install a WordPress chatbot without any coding skills?
To install a WordPress chatbot without coding skills, you can use chatbot plugins specifically designed for WordPress. These plugins offer user-friendly interfaces and pre-built templates, allowing you to customize the chatbot's appearance and behavior without any coding knowledge.
Which chatbot plugins are recommended for WordPress installation without coding?
Some popular chatbot plugins for WordPress that don't require coding skills include "ChatBot for WordPress" and "Tidio Live Chat." These plugins offer intuitive interfaces, drag-and-drop builders, and various customization options for creating and deploying chatbots on your WordPress site.
Can I customize the chatbot's appearance and behavior?
Yes, most WordPress chatbot plugins allow you to customize the chatbot's appearance, behavior, and responses. You can choose from different chatbot templates, personalize the design, and configure the bot's conversational flow based on your specific requirements.
Can I integrate the chatbot with other WordPress plugins or tools?
Yes, many WordPress chatbot plugins offer integration capabilities with other plugins and tools. You can integrate the chatbot with email marketing services, CRM systems, e-commerce platforms, and more, to streamline your website's functionalities and improve user interactions.
Do these chatbot plugins support multiple languages?
Yes, several chatbot plugins for WordPress support multiple languages. This feature allows you to cater to a diverse audience and engage with visitors from different regions or language preferences using the chatbot.