84% of shoppers are willing to spend more to get better customer service according to research by Gladly. Conclusion? Your customer service needs to be perfect with no room for error. Walker predicted that by 2020 the key brand differentiator would no longer be competitive pricing or product quality but overall customer experience. We are in the year 2024. Whether this has taken shape or not is something we're yet to find out, but if it hasn't, it certainly will soon. This Help scout review intends to help you find out if this solution is worth your time. Software developers offer tons of Help Desk solutions to businesses that want to provide exceptional customer service to their users online. There are numerous customer service apps or ticketing system solutions available. Still, you must find the one that works best for your company's needs. Help Scout is one such tool and this Help Scout Review will help answer all your questions regarding its features, pricing, user experience and decide whether it's the best fit for your business needs.
Help Scout Review: An Overview
In simple terms, Help Scout is an online Help Desk for customers. Let's dive deeper. Help Scout is an email-based customer service provider, knowledge base tools, and embedded widgets provider for search/contacts for its customers. However, Help Scout goes farther than providing only email-based tools. Its plan includes:
A knowledge base.
Live chat widget (beacon).
Multi-channel support for agents to handle their tasks conveniently and effectively from anywhere.
Help Scout intends to look like a personal email. There are no ticket numbers, case numbers, or unknown templates. The software allows agents and administrators to create multiple mailboxes for each shared email contact to work across multiple divisions or manage several services/brands in one place. The reporting features help users evaluate team efficiency, spot trends, and track customer satisfaction.
Help Scout Review: Features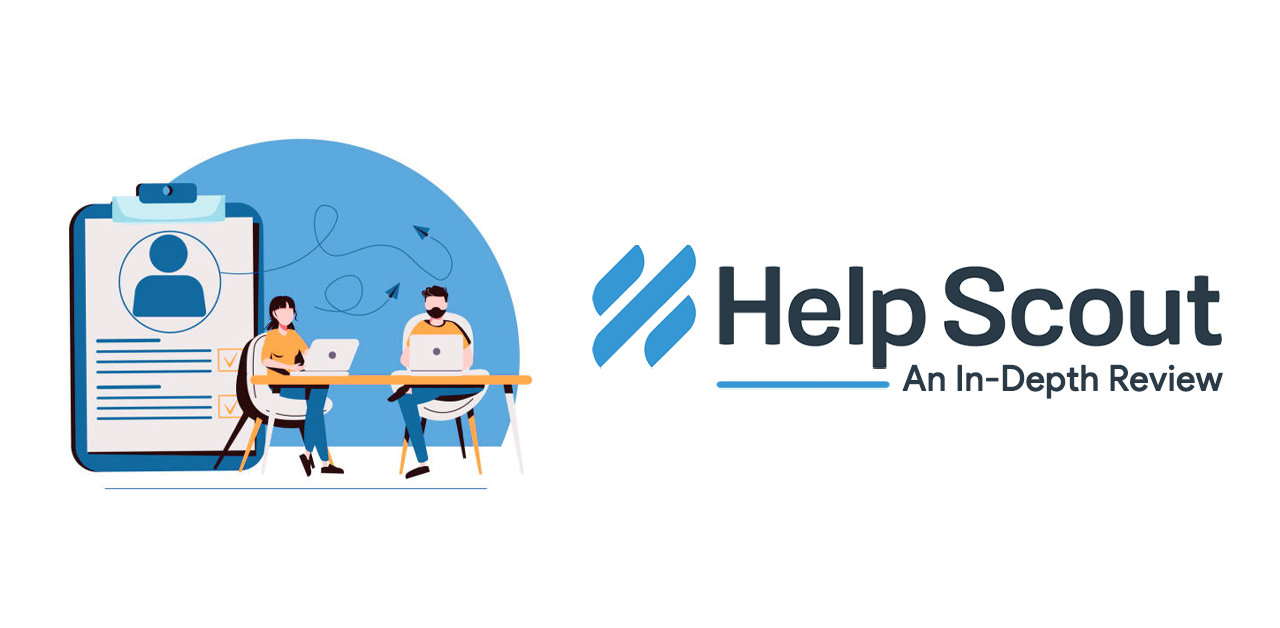 Help Scout offers far too many features to include in the review alone, so let's look at the most prominent features under each of its products.
Help Scout Review: Shared inbox
The shared inbox allows users to manage all the support requests in a shared inbox and use the collaboration features to stay productive while delivering outstanding support. With the shared inbox feature, users can keep everything organized, collect all support requests, or create multiple inboxes for different teams. They can also create-
Private Notes: Send personal notes to teammates for collaboration on problems and finding solutions.
Saved Replies: Create a searchable library of answers to FAQs, then insert them into replies with two clicks.
Collision Detection: Avoid mistakes with real-time indicators showing when someone else is viewing or replying to a request, so other agents don't have to.
Tagging: Tag customer interactions to automate workflows, categorize them, and create detailed reports.
Everything you need to know about a customer is available in the Help scout sidebar. The contact information, old conversations, and activity from other apps. Any unfamiliar requests are added to the queue in real-time as well.
Help Scout Review: Inbox features
Help Scout Review: Multi-channel support
The multi-channel support is made for users to manage their email, live chat, and phone conversations from a single mailbox; without wasting time logging on to other channels.
Help Scout Review: Advanced search option
Finding what you need specifically can be challenging. With search operators, advanced filters, bulk tasks, and quick viewing, you can find what you need.
Help Scout Review: Mobile apps
You can use Help Scout on the go for days when you're traveling or don't have your desktop within your reach. Leads are never left unattended.
Help Scout Review: Notifications
Help Scout, like popular apps, notifies users when they receive a text or email. Agents can always stay in the loop with customers and their teams.
Help Scout Review: Satisfaction ratings
By collecting feedback and comments from customers, users can improve customer support and continue to grow.
Secure
All plans include two-factor authentication, while the company plan includes SSO/SAML, so data leakage is never an issue.
Developer tools
You can integrate Help Scout with Custom Apps and the Mailbox API using the tools provided.
Knowledge base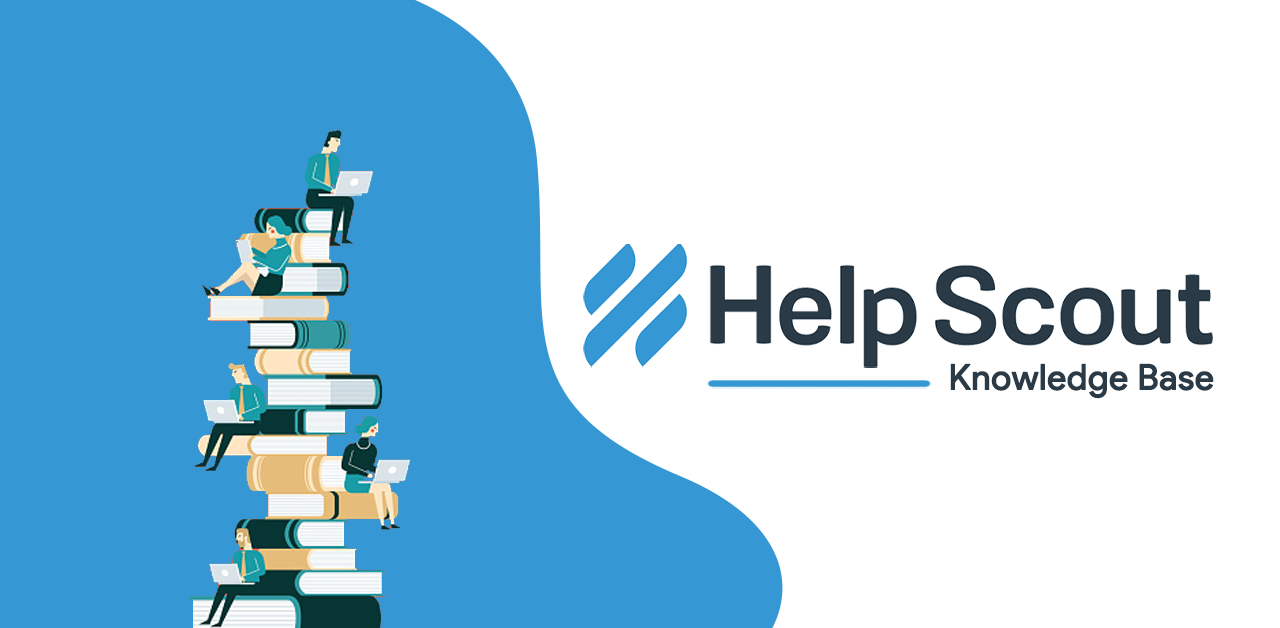 The knowledge base software reduces support volume. With a knowledge base made so customers can self-service, customers get faster solutions to problems, and agents have fewer conversations. It's a win-win situation for everyone. Administrators or designers can create articles for the knowledge base very quickly. At the same time, It's also easy to add text, gifs, images, hyperlinks, and videos to the articles. Then, select categories, add related content, and customize SEO details. With the beacon widget, customers or website visitors can view the knowledge base articles from anywhere on your website.
Help Scout Review: Features of the Knowledge base
Help Scout Review: Work on any device
Whether on desktop, tablet, or mobile, customers can seamlessly find what they need no matter where they are or which device they use.
Help Scout Review: SSL Certified data transfer
Every site includes SSL support for free. So, data can be transferred between devices easily, without being breached.
Help Scout Review: Optimized for search
The Help Scout knowledge base software has an auto-generated site map and customizable SEO option for every article.
Help Scout Review: Customize and personalize
In addition to the color and formatting options, Help Scout users can use the custom CSS to customize every detail of the knowledge base to match their brand's theme.
Help Scout Review: Customer management
Help Scout shows customer data, previous chats, and app activity alongside every request to deliver faster, more personalized support. Customer management permits users to provide a better consumer experience.
Send personalized replies in less time
There's no need to shuffle through other systems to find customer relationship data. With Help Scout, previous conversations and activities from other apps are front and center to every conversation.
Manage from one place
Every person agents have talked with or identified in the beacon has a profile created in Help Scout automatically. You can filter, sort, and edit customer profiles at any time.
Auto-update customer data with beacon
Automatically log relevant customer details to the sidebar on the software with a few lines of code added to the beacon.
Connect 50+ integrations or build your own
Users can view order history, CRM activity, properties, or other pertinent information from one of the 50+ integrations. It's also possible to integrate a custom database by building a Custom App.
Reports & Analytics
Help Scout users can collect and access reports and data on the following criteria:
Chat
Evaluate the team's volume by channel, most active hours, and trending topics amongst customers. The wait time, response time, and chat duration are also accessible in one place.
Email
An overview of the team's email productivity, response time, first response time, resolution, and handle time metrics.
Phone
A summary of all the phone calls made and handled by team members and administrators can find which agents are talking with which customers the most and for how long.
Docs
Track the performance of posted articles on the knowledge base via Beacon and Docs sites, including time saved and answer rate.
Satisfaction
Track customer satisfaction ratings to give the team the push it needs to improve where it lacks.
Export reports
You can take the data to whichever platform you prefer. Export data to CSV/XLS or use the API endpoints to integrate with the business tool.
Workflows Management
Workflows can automate the tedious but critical tasks that teams need to do. They operate based on conditions set to do the most straightforward filtering and routing to complex processes.
Live chat software for customer support
Live chat is the leading digital contact method for online customers. A staggering 46% of customers prefer live chat compared to 29% for email and 16% for social media (99Films). Providing live chat support makes it easier for customers to find help center articles and answer their queries immediately. If agents aren't available, customer care executives can direct customers to the Help Scout email queue. When chat is open, customers can reach out using the channel that works best for them.
Integrations
Businesses can integrate the Help Scout Help desk with the necessary tools for every business(90+ integrations). Facebook, Slack, WordPress, and Shopify are the most common integrations for companies. Users can also build custom integrations, allowing them to collect information into a CRM or CMS.
Help Scout Review: What's to Like
Help Scout Review: Reasonable Pricing
The pricing is reasonable for startups and medium-scale businesses. The highest tier is much cheaper than other top providers if you consider users' features and customer service. Providers like Zendesk or HubSpot offer the same features but on an expensive pricing model.
Help Scout Review: Dedicated Help Desk
Other Help desk providers like Zendesk and Zoho Desk don't specialize in providing Help desk solutions. They're an all-in-one software providing a wide array of products and services for marketing, sales, and CRM software. Some might think this means they're more experienced, but it comes with a price. All-in-one software can fail to keep up with customer requirements. It might lack the essential features that dedicated Help Desk software such as Help Scout provide.
Help Scout Review: Customer-Centric Approach
The importance of exceptional customer service today has been emphasized enough times. Help Scout is all about putting customer support ahead of profits, designed around customer service, helping teams see customers as more than mere ticket numbers.
Help Scout Review: User-Interface
Help Scout provides a superior User Interface. is well-designed, easy to learn, rarely encounters performance issues or lag, and facilitates efficient, streamlined work. Agents can help resolve customer queries and problems as soon as possible while also finding it easy to set up. Software Design is often overlooked but can go a long way, easing users' tasks and making them enjoyable.
Help Scout Review: What's to Dislike
Help Scout Review: Limited features
Even though it is easy to use, it requires more customization options for different teams and users. The layout and design of the knowledge platform need improvements according to some of its users. Its features lack and aren't as advanced as some competitors, which can be a deal-breaker for large enterprises.
Help Scout Review: Insufficient Integrations
Though Help Scout has 90+ integrations available, there are still some incompatible software and applications. Everyone doesn't have the exact requirements or use the same apps, which can be a problem. Help Scout needs to be more receptive to popular integrations in demand among businesses. Fewer integrations or plugins mean users must manually code using the API, which can be tedious.
Help Scout Review: Pricing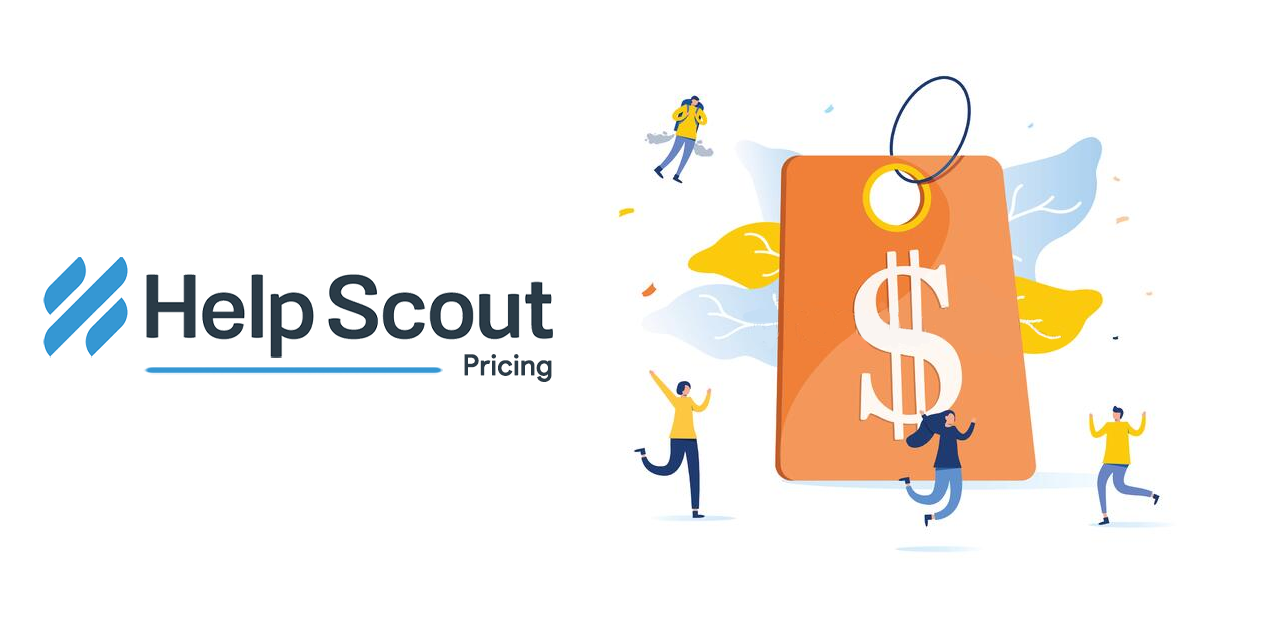 Help Scout offers a simple, easy-to-understand, and implement three-tier pricing plan charging differently for its monthly and yearly subscribers. All the plans have a free trial but no free plan. Standard (Annual) : $20/per user/per month Monthly: $25
Up to 25 users
Live chat
In-app messaging(Extra pricing after 2000 chats)
Beacon help widget
Custom reports
Key metrics
Automated workflows
Customer properties
API and 50+ integrations
Plus (Annual) : $35/per user/per month Monthly: $40 All Standard features and
More Mailboxes and Docs sites
No user limit
Unlimited reporting history
Advanced API access
Salesforce and HubSpot Integration
Company (Annual): $60/per user/per month Monthly - N/A
All Plus features and-
Unlimited Mailboxes and Docs sites
Concierge onboarding service
Dedicated account management
Help Scout Review: The Verdict
67% of consumers and 74% of business buyers state that they'll pay more for a great customer experience (Salesforce). Help Scout over-delivers with its budget-friendly pricing and offering to grow with you as you scale your business. Implementing online Help Desk software is becoming the norm for online businesses, easing their tasks by helping them engage, track, and personalize their brand. There's no better time to jump the bandwagon and make the change your customers genuinely deserve. Help Scout offers all the necessary tools you'll need to set up an online help desk solution. It will be providing support to your team at every end, irrespective of the plan you choose. However, it may lack when it comes to its feature offerings, making it a less suitable option for large enterprises. Another thing that boosts the morale of a customer support team is service automation. BotPenguin is an AI-based chatbot-building platform that helps keep your consumers and team thriving simultaneously with features to cater to your customers 24/7. Related: Help Scout Tutorial: How to use Help Scout in 2022