As a business owner, you must fully understand the customer experience to satisfy your clients' needs. Your business must manage a lot of moving parts, including interactions on social media, email, and other marketing channels, form submissions, and product transactions.
Unfortunately, if you don't have a thorough knowledge of the issue, it's easy to miss opportunities and lose money. Additionally, scaling your business up in such a situation would take work. The good news is that if you have the right tools and processes, you can improve your marketing, sales, and customer service to boost conversions and income.
Is EngageBay worth it?
EngageBay can help you attract, engage with, and nurture your website visitors so that you can convert them into happy and devoted customers. EngageBay was designed with small businesses and startups in mind.
You may train a sales staff using the platform's various sales enablement tools. Additionally, the platform records all client communication, including email and phone calls.
After extensively testing hundreds of CRM-sending email marketing solutions, many small businesses are now choosing EngageBay. First of all, this program is effective and productive. It is a terrific solution if you're looking for a reliable CRM system for lead generation, marketing, and sales.
EngageBay offers a complete solution for your company. With their features, customer service, and reasonable pricing combination, you get good value for your money. First of all, this program is effective and productive. It is a terrific solution if you're looking for a reliable CRM system for lead generation, marketing, and sales.
EngageBay offers the complete solution for your company.
With their features, customer service, and reasonable pricing combination, you get good value for your money.
Some features provided by Engagebay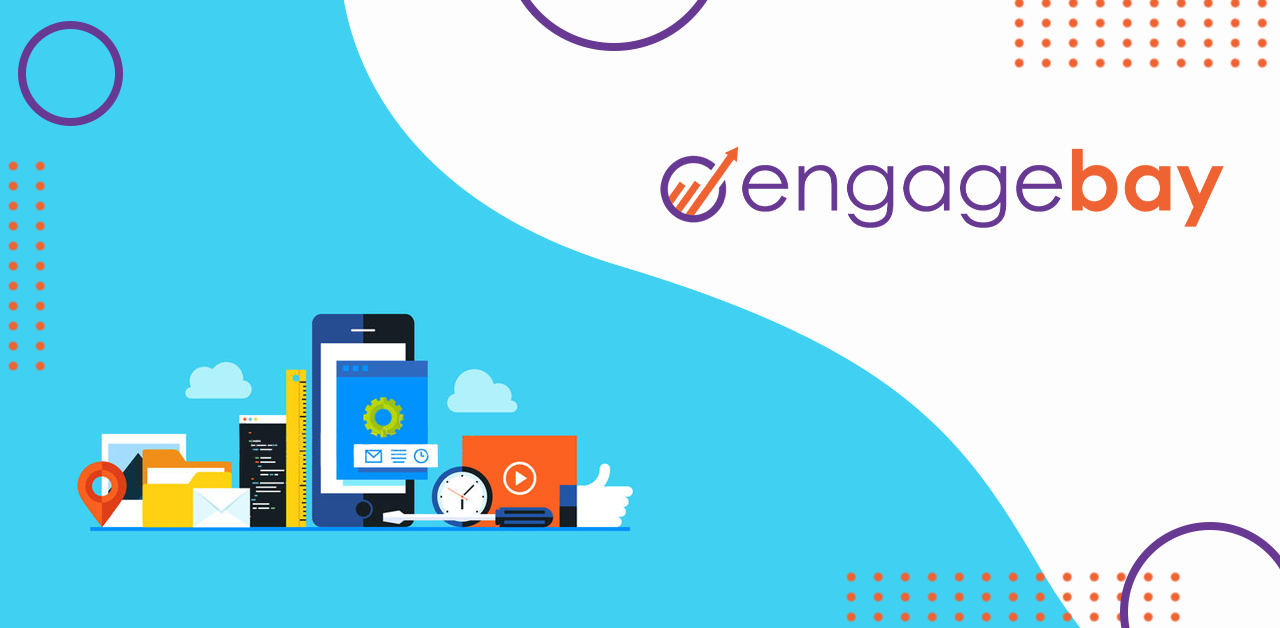 Some of the key features offered by EngageBay include
EngageBay provides tools to help businesses capture and track leads from various sources, including website forms, email campaigns, and social media.

EngageBay helps businesses prioritize their leads based on their level of engagement and other factors.

EngageBay offers email marketing tools to help businesses create, send, and track email campaigns.

EngageBay provides tools to help businesses manage their social media presence and engage with followers.

EngageBay offers a range of customer support tools, including a helpdesk, live chat, and a knowledge base.

EngageBay provides marketing automation tools to help businesses automate repetitive tasks and trigger actions based on customer behavior.

EngageBay offers reporting and analytics tools to help businesses track their performance and make data-driven decisions.
These are some of the key features offered by EngageBay. It's always a good idea to consult their website or reach out to their support team for a complete, up-to-date list of features.
EngageBay Review – The Good for 2023
Anyone searching for an affordable solution for their lead generation, sales, and marketing needs should look at EngageBay. Because of its extensive features, many consumers, small businesses, and startups favor this platform over other CRM systems.
360-degree view of the client
Get a comprehensive understanding of the customer across all marketing channels in one location, including email correspondence, consumer behavior, engagement metrics (opens, clicks), and more.
Rank leads and pays attention to the best.
Your leads should be scored based on their demographics, job titles, engagement metrics, behavior, and many other customer characteristics. Now you can concentrate just on the very finest.
One location for all of your info
In the digital age, your data is like a gold mine. Organize your data on a single platform to improve data control and support better business choices.
Easy ROI measurement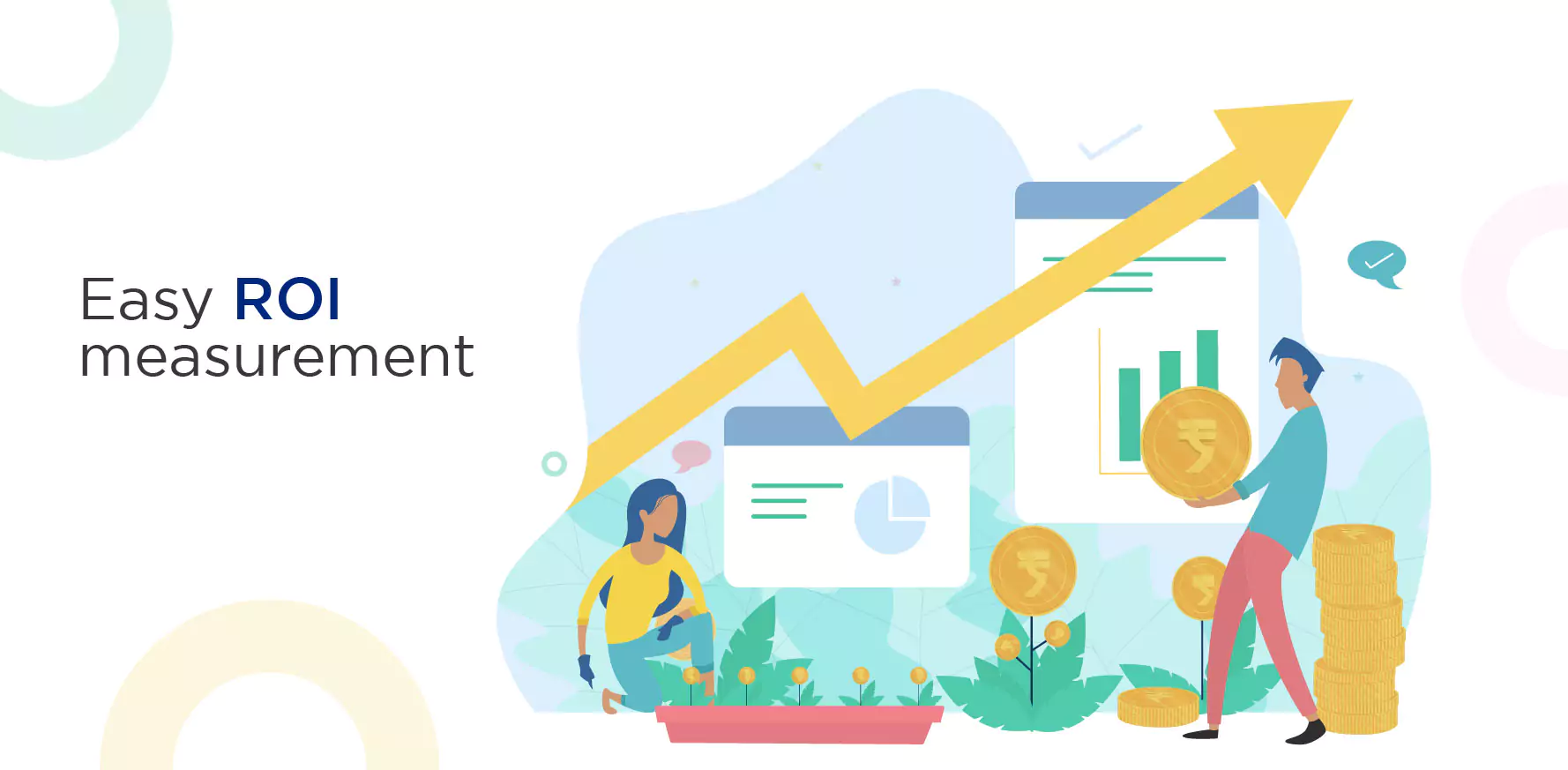 It is effortless to analyze the ROI of your marketing initiatives when you use a single platform for all your purposes.
Thorough reporting
EngageBay helps better report all campaigns and analytics results from using a single system for your marketing.
Track and improve your marketing initiatives.
Track and optimize your marketing initiatives from a single, straightforward platform.
Measure every measure from a single location.
What you must measure can be improved. Since your data is stored in one location, tracking and monitoring metrics has always been challenging.
For customer service, use just one firm and one bill.
Stop interacting with several businesses when you want help. A single company can be contacted for help, and a unified platform implies far less bothering.
EngageBay Review – The Bad for 2023
Some capabilities(EngageBay has limited integrations with other tools and platforms, and some users have criticized its reporting features of EngageBay for being limited and challenging to use.) are not supported by landing pages or webinar features.

Particularly for email and landing page designs, it provides few modification choices.

Ongoing bug problem.

You might occasionally need to invest in extra instruments, which can be expensive.

Several goods are under development.

Continuous feature updates can lead to bugs.

List management requires action.

There needs to be a user-friendly, outward phone-centric interface.
EngageBay Review – Pricing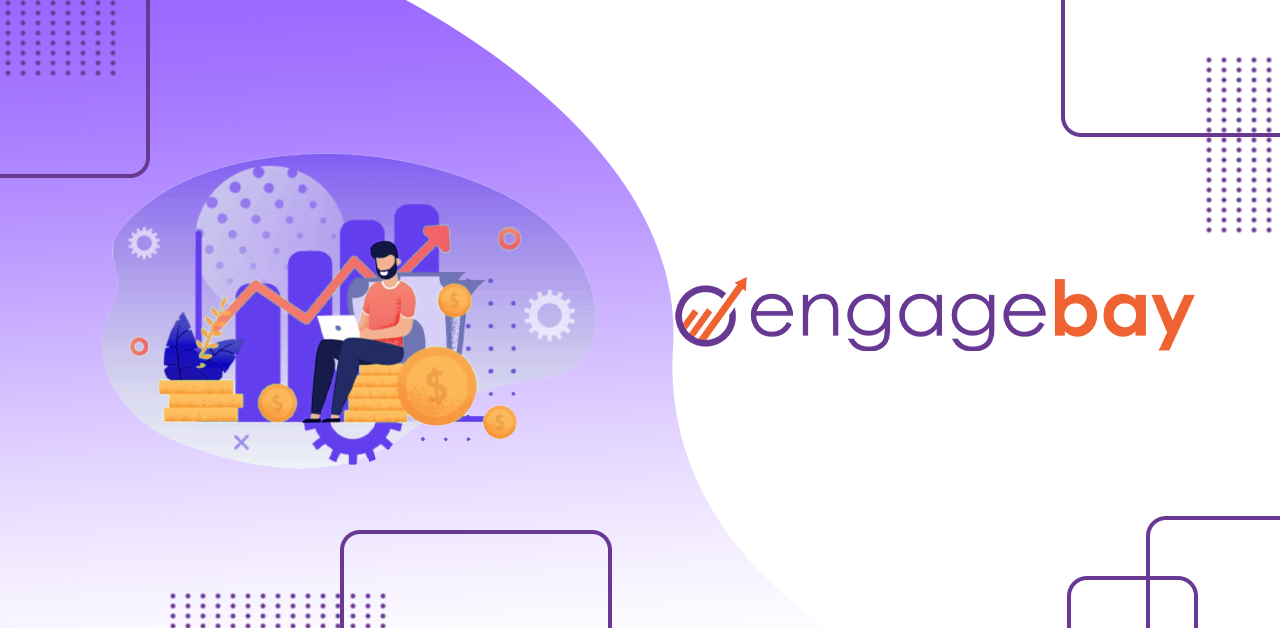 No cost: $0 per month
You may send 1000 customized emails to 1000 recipients with this bundle. There are available lead grabbers, sequences, landing pages, autoresponders, and other crucial email marketing and broadcasting services. A help desk for assistance and a CRM is also included.
Basic: $8.99 per user monthly
It includes all complimentary features, up to 15,000 contacts, and 10,000 custom emails. Additional features, such as a social suite for social media marketing, SMS marketing, website pop-ups, third-party connections, and more, will become available with the base package.
Growth: Prices per user start at $29.99 per month.
It covers proposals, site messaging, push notifications, A/B testing, call records, and service automation. It is appropriate for 25,000 branded emails and 50,000 contacts.
Pro: $47.19 per for each user each month
The Pro plan includes 50,000 branded emails, unlimited contacts, proposal analytics, SSO, marketing automation, uptime SLA support, custom reports, role administration, and phone help. The "Biennial" payment plan is subject to the charges above. You will incur additional costs if you choose to pay yearly or monthly.
FAQs
EngageBay, is it free?
Yes, EngageBay offers a no-cost plan. A free helpdesk area with tools for interacting with your customers is also included.
What is the purpose of EngageBay?
An integrated marketing, sales, support, and CRM system called EngageBay is made to assist small to medium businesses in attracting, interacting with, and turning website visitors into customers. Companies may employ marketing tools on the cloud-based platform to cultivate long-lasting relationships with their clients.
Conclusion
High-performance email campaigns, pre-made templates, SMS marketing, automation tools, and landing pages are all provided by EngageBay under a single platform. Additionally, EngageBay is easy to use in contrast to many CRMs.
One of the most potent all-in-one CRM packages accessible to businesses is this one. Because it has all the features you'll need to expand your business, it may help you replace several marketing tools.
EngageBay, on the other hand, is a comprehensive CRM platform that covers sales, marketing, and customer support processes. However, If your main goal is to automate customer interactions and improve the customer experience through chatbots, BotPenguin is a better choice. Visit our website to know more.