You must understand your business from their perspective to meet your client's demands. Your firm must manage a lot of moving components, from interactions on social media, email, and other marketing channels to form submissions and product transactions. Unfortunately, it's effortless to miss chances and lose revenue if you don't have a complete understanding of the situation.
Additionally, under such a circumstance, scaling up your firm will be very challenging. The good news is that you can optimize your marketing, sales, and customer service to increase conversions and revenue if you have the necessary tools and procedures. Meet EngageBay!
After its 2017 debut, EngageBay now has over 29,000 users. The software is ideal for B2B and B2C startups and small and mid-sized businesses. It helps to attract and retain consumers, but will it serve your company's needs? Let's Find Out!
Is EngageBay Worth it?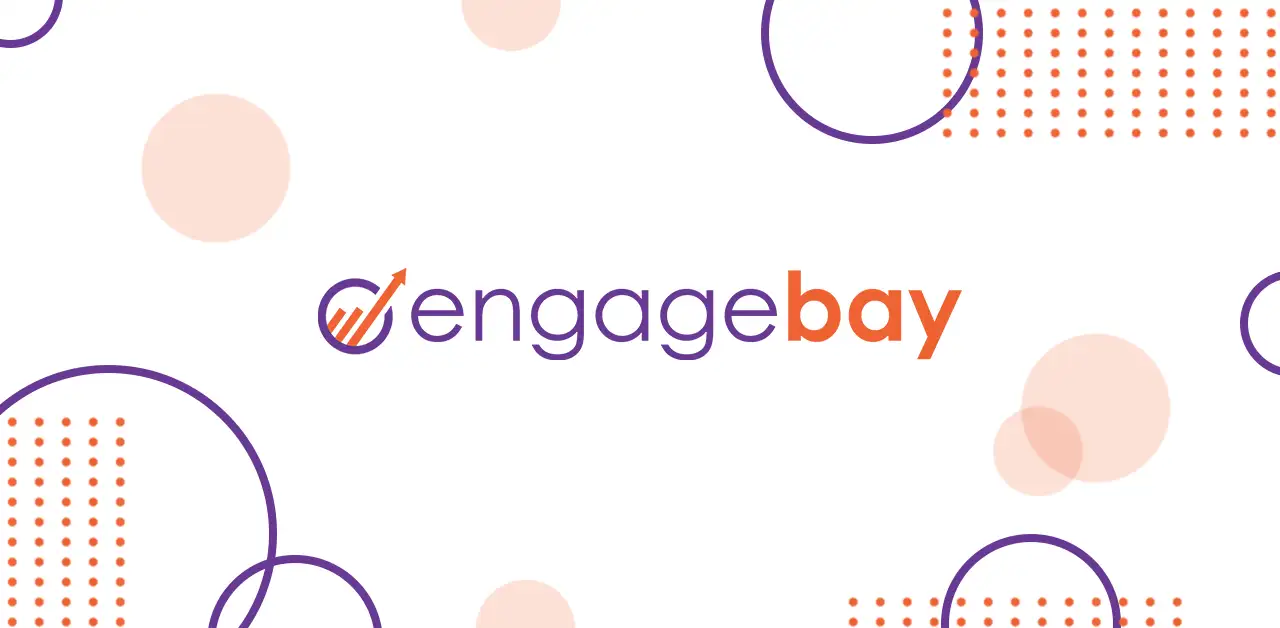 EngageBay is a CRM that gives you all the features you require in one package, and they are all perfectly integrated. Thanks to this integrated software, you can save a ton of money annually on various marketing, sales, and customer support solutions that you still have to duct tape together. The Engage Bay staff offers excellent support, and you can always count on prompt, helpful, and welcoming assistance.
What is EngageBay?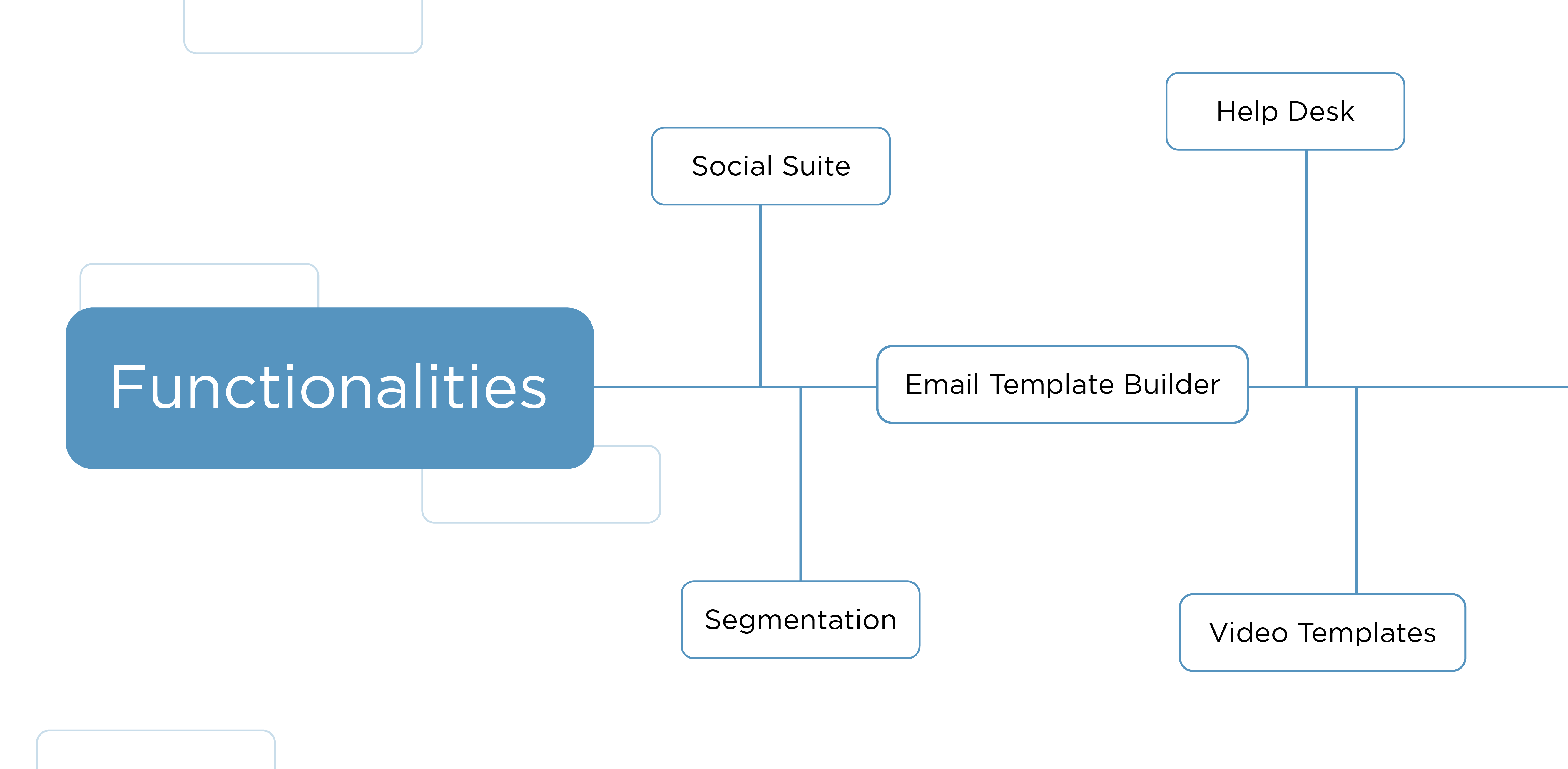 Sales, marketing, and customer care are all included in one comprehensive package with EngageBay, a unified business marketing software for growing companies, startups, and SMBs. It is a capable platform that you can use for landing pages, email marketing, business automation, and lead creation. Users may interact, gather, and nurture leads using EngageBay's straightforward yet effective integrated sales and marketing software.
Ultimately, the software helps businesses convert those leads into actual customers. Three products comprise the modular EngageBay suite: Marketing Bay, Sales Bay, and Service Bay. Each module has a unique feature set created to improve and automate particular workflows and procedures. Users can choose the features they want. Nevertheless, because every module intends to function with the others, consumers can combine two modules or purchase the entire suite if their company demands it.
Features of Engagebay
EngageBay offers a wide range of powerful features designed to streamline your business processes and boost your marketing, sales, and customer service efforts.
Lead management
With tools like tailored outreach, automated lead distribution, sales pipeline management, and customer journey mapping, users may manage sales leads and track pipelines.
Deal Management
The platform enhances efficiency and streamlines sales procedures. Users have total access to deals at all stages, allowing them to keep track of deal development. As a result, it is simpler to sort and filter data, predict near dates, and make informed judgments.
The 360-Degree Customer View feature makes it easier for consumers to view and use EngageBay's contacts. It offers comprehensive, actionable data on people on a single dashboard.
Appointment Scheduling
By posting their calendars online, users may plan appointments more quickly, which aids in getting more appointments and being productive. Users may personalize appointments and meeting calendars with this functionality, automating reminders and eliminating pointless correspondence. Other supported capabilities are time zone adaptability, cross-device mobility, and two-way calendar synchronization.
Contact management
The system consolidates and arranges all contacts in one location, enabling users to decide with purpose and complete more transactions. It facilitates multi-channel communication, using a single dashboard, tracking of contact activity, and much more.
CRM Email Integration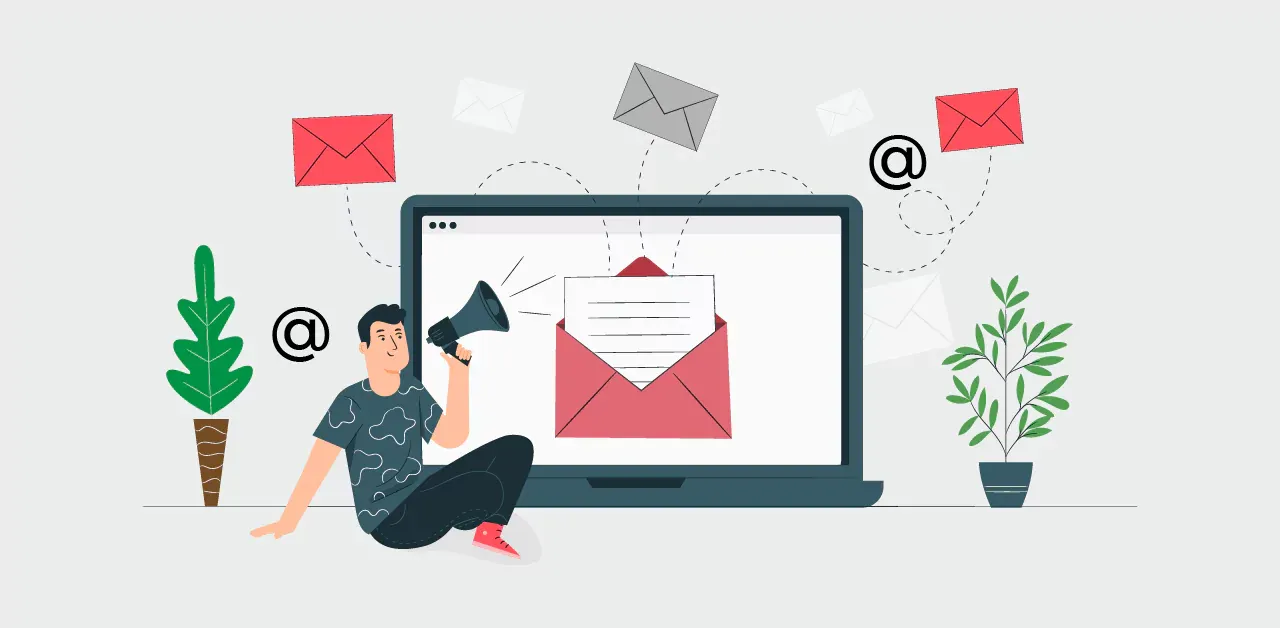 This function facilitates two-way email contact between internal teams and clients or prospects, saving back-and-forth dialogues. Users of the site may also track their emails to determine the best course of action.
Sales Tools
Powerful sales features, including sales automation, multiple deal pipelines, ABM, proposal management, and customer journey views, are made available to users by the program. It offers resources that promote business expansion.
Lead Scoring
Users may find, rate, and keep tabs on qualified leads that best fit their company. To maximize the likelihood of conversion, the feature provides parameters, so team members have standards for which leads to pursue.
Project management
The platform's functions, such as task creation, lead progression, and task monitoring with a funnel, keep the sales and marketing teams in sync. It makes managing and committing to each project simple.
CRM Telephony
With this connection, team members may conduct context-rich, data-supported dialogues throughout every call. The software offers phone reminders, individualized client data and conversation histories, automated call logging, analytics, and tracking, among other features.
Employee Engagement
To foster a high-performance culture, this feature inspires and involves internal teams through leaderboards, challenges, and rapid praise. It improves teamwork and provides immediate information on the team's performance.
Benefits and Insights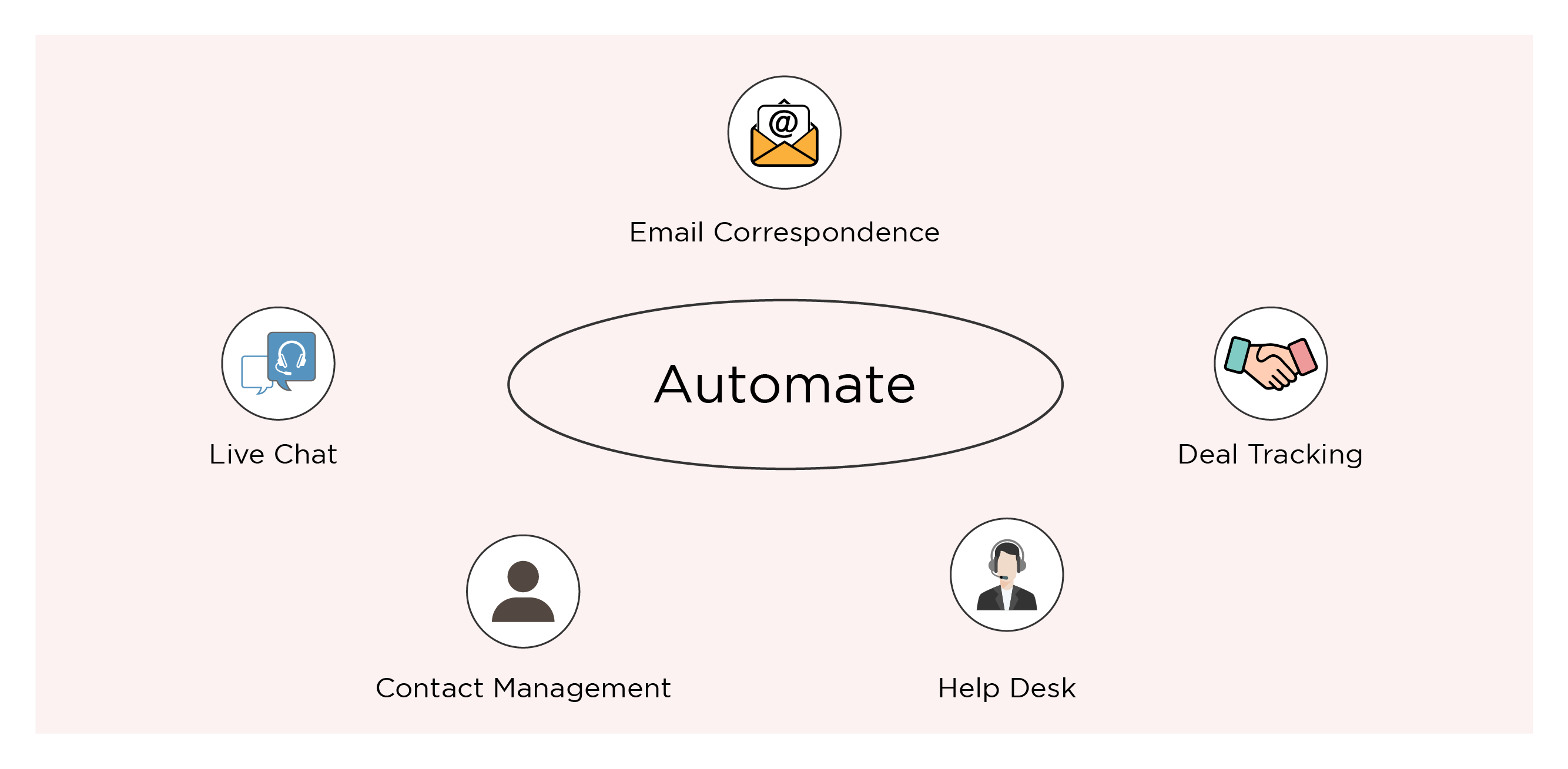 Discover the advantages and valuable insights provided by EngageBay. This comprehensive solution offers a range of benefits, including robust CRM features, exceptional customer support, and affordability.
Free CRM
The software provides free options that keep track of all email contacts, increase the sales funnel, and arrange deals. Users can create deep customer connections as a result.
Better Customer Experience
Through KPI tracking, performance-based insights, and timely reports, businesses can maintain expected SLAs to enable positive customer experiences. Users may also provide expected timeframes to ensure everyone is on the same page.
Free Services
The platform offers access to a specialized support team and unrestricted use of several functions. With a free onboarding session, it also functions as an all-in-one piece of software.
Simple Landing Page Design
The program features drag-and-drop templates, SEO options, and analytics-based performance reports. Thanks to this, users may boost productivity, target more effectively, monitor outcomes, improve lead management, and customize lead nurturing.
Quicker Response Times
Users may increase customer satisfaction by speeding up responses. The system offers pre-recorded standard and pre-set reply templates for in-person chats. It is possible to customize responses.
CRM Metrics
By giving customers access to single-view deals, growth graphs, automatic reports, and other features, the platform supports business growth and performance. They may use this to spot trends and put remedial measures in place.
Additional Features
Users may use EngageBay by integrating it with other programs like Zapier, Xero, Mailgun, Mandrill, Postmark, and Sendgrid.
WordPress Plugin
Integrating WordPress with EngageBay will increase user engagement and income. Access to built-in plugins like contact forms, website pop-ups, landing pages, live chats, and WooCommerce is made possible by doing this.
Pricing details
Basic
$14.99 per user per month (paid monthly), $12.29 per user per month (paid annually), or $10.79 per user per month (paid biennially)
Gains
$49.99 per user per month (paid monthly), $40.99 per user per month (paid annually), or $35.99 per user per month (paid biennially)
Pro
$79.99 per user per month (paid monthly), $65.59 per user per month (paid annually), or $57.59 per user per month (paid biennially)
Pros and Cons
Pros
Intelligent, User-Friendly Interface: EngageBay's dashboard is straightforward to use. The straightforward user interface makes it far simpler to use than most

other CRM systems

or marketing automation solutions, even for complete beginners.
This all-in-one platform has incredible functionality and is very cost-effective. It includes lead management, marketing, and sales all in one package.
High Storage Capacity: The platform can store a lot of data, including contacts, photos, and other types of information, to satisfy your demands.
Push Alerts: With the platform, you can quickly and simply send your contacts interesting push notifications.
Cons
Limited Landing Page Template Options: For a product of EngageBay's level, there aren't as many landing page template choices as you might anticipate. The site, however, is constantly enhancing its offers.
Is EngageBay Worth it?
Overall, this piece of software is effective and efficient. It is a fantastic alternative to think about if you're searching for a robust CRM system for lead generation, marketing, and sales.EngageBay provides a complete solution for your organization. You receive good value thanks to their features, customer service, and affordable price. The platform will take care of all your demands and assist you in achieving your business goals. It's a one-stop solution for all your needs.
The Engage Bay staff offers excellent support, and you can always count on prompt, helpful, and welcoming assistance. In conclusion, EngageBay is a fantastic tool for early-stage companies and small enterprises with limited marketing resources.EngageBay gives you all these features for a meager price. At the same time, many other CRMs offer sales functionalities at higher pricing points without extra marketing campaign management. You receive all the features you require in one package and they are all perfectly integrated.
Conclusion
The UI of Engagebay is user-friendly and straightforward to use. Operating this platform does not require any prior marketing expertise. Engagebay offers several features that you might not need. However, the company's primary goal is to provide solutions to clients for any problems they encounter.
Marketing, Service, and Sale are the three divisions of the Engagebay marketing platform. You can buy just one of the three packages or the entire package. Test what works for you and find out if is it worth it yourself.
Want a simple and robust alternative? Check Out BotPenguin!
Frequently asked questions.
Is EngageBay's all-in-one suite a cost-effective solution for small businesses?
EngageBay's all-in-one suite offers a range of marketing, sales, and customer service tools designed for small businesses. With its affordable pricing plans, it can be a cost-effective solution compared to purchasing multiple separate tools. The suite includes features such as email marketing, CRM, automation, and live chat, all integrated into one platform. By consolidating these functions, EngageBay saves businesses both time and money. It provides a comprehensive set of tools that can enhance productivity and streamline operations, making it worth considering for small businesses seeking an affordable and efficient solution.
What are the key features offered in EngageBay's all-in-one suite?
EngageBay's all-in-one suite offers a wide range of features to support marketing, sales, and customer service efforts. Some key features include email marketing, contact management, lead generation, sales automation, CRM, live chat, helpdesk ticketing, and social media management. These features enable businesses to manage their customer interactions, automate repetitive tasks, track leads and sales, and engage with customers across various channels. The comprehensive nature of the suite ensures that businesses have access to all the necessary tools within a single platform, simplifying workflows and increasing efficiency.
Does EngageBay's all-in-one suite offer automation capabilities?
Yes, EngageBay's all-in-one suite offers automation capabilities to streamline processes and save time. Businesses can automate tasks such as email campaigns, lead nurturing, contact management, and sales follow-ups. Automation helps eliminate manual work, ensuring that businesses can focus on more important activities while still maintaining effective marketing and sales efforts. By leveraging automation within the suite, businesses can increase productivity, improve efficiency, and achieve better results.
Can EngageBay's all-in-one suite integrate with other third-party tools?
Yes, EngageBay's all-in-one suite offers integration capabilities with various third-party tools. The suite provides integrations with popular applications such as Gmail, Outlook, Zapier, and Shopify, among others. This allows businesses to connect EngageBay with their existing tools and systems, ensuring seamless data flow and enhancing overall efficiency. The ability to integrate with other tools and platforms makes EngageBay a flexible solution that can be tailored to fit a business's specific needs and workflows.