Have you ever interacted with a chatbot? If not, you've almost certainly heard of it. More and more businesses are turning to chatbots as a new and engaging method of connecting with consumers.
A chatbot is AI software that can do pre-programmed functions without the assistance of humans. Their primary job, as implied by their name, is to converse with humans. They can perform tasks ranging from providing personal help, booking restaurant reservations, calendar organizing, or providing desired information in various formats.
A good chatbot development platform provider may assist you in developing a successful chatbot strategy and maximizing the benefits of chatbots for your online business. This article lays out all of the golden guidelines for developing a chatbot with its best practices and platforms.
Is Chatbot Development necessary?
Businesses may benefit significantly from chatbots, mainly if you base their functionality around your company's requirements. The following is a list of broad advantages of having chatbot development:
Time- and cost-efficient:
Compared to human-only services, chatbots can convert more visitors into paying customers faster and easier. Unlike humans, chatbots are not restricted in the number of conversations they can lead. It improves their efficiency and cost-effectiveness.
Automate customer service:
Chatbots can respond to all of your customers' frequently asked inquiries.
Brand Value:
As chatbots are available 24 hours a day, seven days a week, potential clients may acquire the information they need whenever they decide to purchase, enhancing the company's reputation.
Save human resources:
Humans get bored of answering simple questions, while chatbots don't. Human resources can come into use for more complicated activities instead.
Unique among competitors:
Most businesses are likely to implement chatbots sooner or later. Being first movers will give the competition an upper hand and generate tech-savvy consumer loyalty.
Save Infra costs:
The cost of developing a chatbot is cheaper than that of developing an app. Not to mention that by eliminating the human aspect for basic consumer inquiries, you will save money.
8 Best Chatbot Development Practices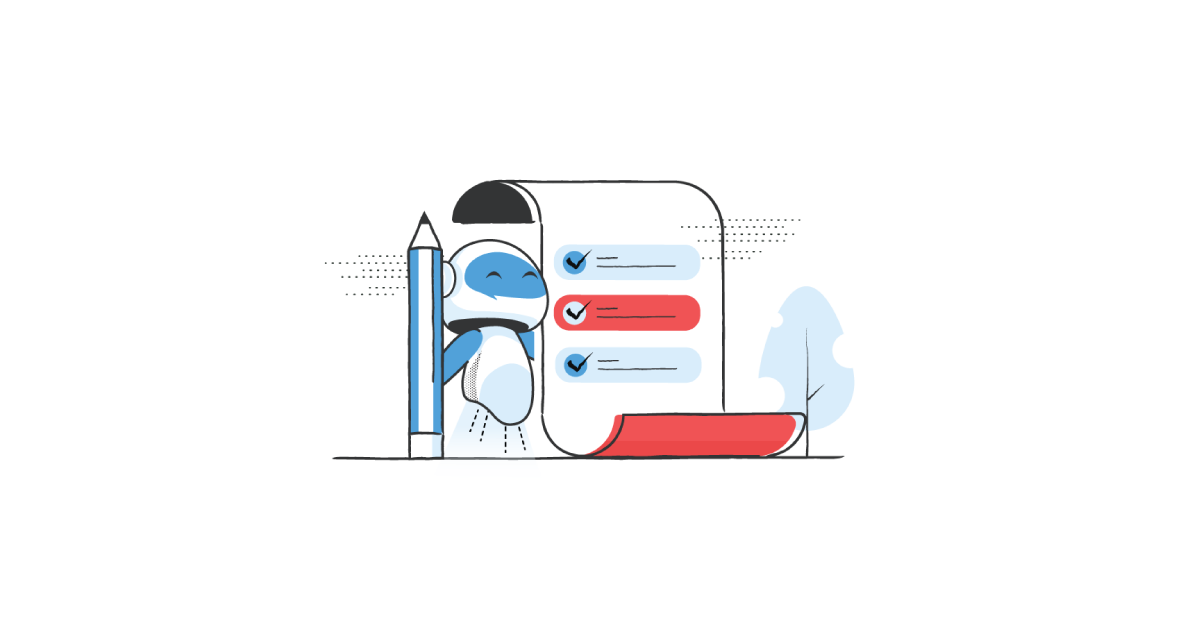 Without following proper practices, the chatbot will not be able to work to its full potential. Follow these eight best chatbot practices for your business:
Defined objective and role
It's critical to identify your goal and your chatbot's role before even beginning to create one. You won't be able to design a coherent and high-performing chatbot for your business without first establishing its purpose and visualizing its interaction flow.
This implies that you'll need to figure out your chatbot's significant goals beforehand. A chatbot, as previously said, may play numerous functions. It is up to you to decide which exact functions you want your chatbot to do and the best-case scenario for your company.‍
Unique Personality
It would help if you gave your chatbot a personality. Your chatbot should unquestionably mirror the principles of your company because it might be one of your company's first encounters with a client. Emojis, photos, and gifs are also useful for keeping the conversation lively and genuine. A dash of humor won't hurt either. The correct balance between your brand image, user persona, and chatbot goal must be present. Remember that visuals and other forms of engagement communicate louder than words alone.
Initial Messages
Your consumer will see the initial few messages sent by your chatbot. They serve as a call to engage in discussion and ask inquiries. As a result, it's critical to describe your chatbot's role(s) clearly. This will help customers quickly determine whether or not utilizing it would be beneficial to them. Quick answers are a simple way to accomplish this.
Also, check for typos, grammatical or orthographic errors. However, there's no need to disguise the fact that your chatbot isn't a natural person. Having the ability for your chatbot to transfer consumers with complicated questions to a live chat agent is fantastic.
User Friendly
Always bear in mind that just because your chatbot is sophisticated, it doesn't imply it has to be challenging to use. Keep the chatbot basic and easy to use. Even if your chatbot uses incredibly complex algorithms, it does not imply it must be challenging to use. Use short, easy-to-understand phrases. The more user-friendly your chatbot is, the more consumers will like it. To do so, make sure your responses are concise and written in plain language.
Quick Response
Quick replies are convenient and quick to use, but they are less adaptable. We propose utilizing fast responses at the start of your chatbot to offer clients samples of requests or queries they may send. It's a fun and engaging method to illustrate your chatbot's participation in this situation.
However, having a button that allows customers to write their queries directly and freely is preferable. Your chatbot should interpret users' inputs and respond appropriately utilizing local and global NLP (Natural Language Processing).
Use Fallbacks
If you're using chatbots, be sure to utilize fallbacks. Your chatbot may not always be able to grasp what its users are saying. It's possible that the inquiry is too complex or that they entered in a query that has nothing to do with the objective of your chatbot. Use a statement that lets people continue the discussion instead of stating "I didn't understand" or "Say that again" if the bot cannot comprehend.
You must be more specific so that your users can select the appropriate alternatives. You don't want to leave consumers perplexed because your chatbot says "I didn't understand" in response to a simple query. As a result, you must give a fallback response if the chatbot fails to satisfy the user's expectations or transfer the chat to a live agent.
Re-engage user interaction
Re-engage the user at all times. When the chat is ready to close, make sure to inquire whether the users still require assistance. Set the intentions to start a new discussion if the user does not respond after a specific time. Also, get users' email addresses to contact them later if necessary based on your use case.
Maintain Chatbot's aesthetics
If your chatbot's design is aesthetically beautiful and accurately represents your brand's image, people will like using it even more. You may customize your avatar, logo, colors, and backgrounds, among other things. Also, be sure to verify how it appears on other devices such as a computer, a phone, and a tablet, since it may not fit the screen in the same manner on each.‍
5 Most Powerful Chatbot Development Platforms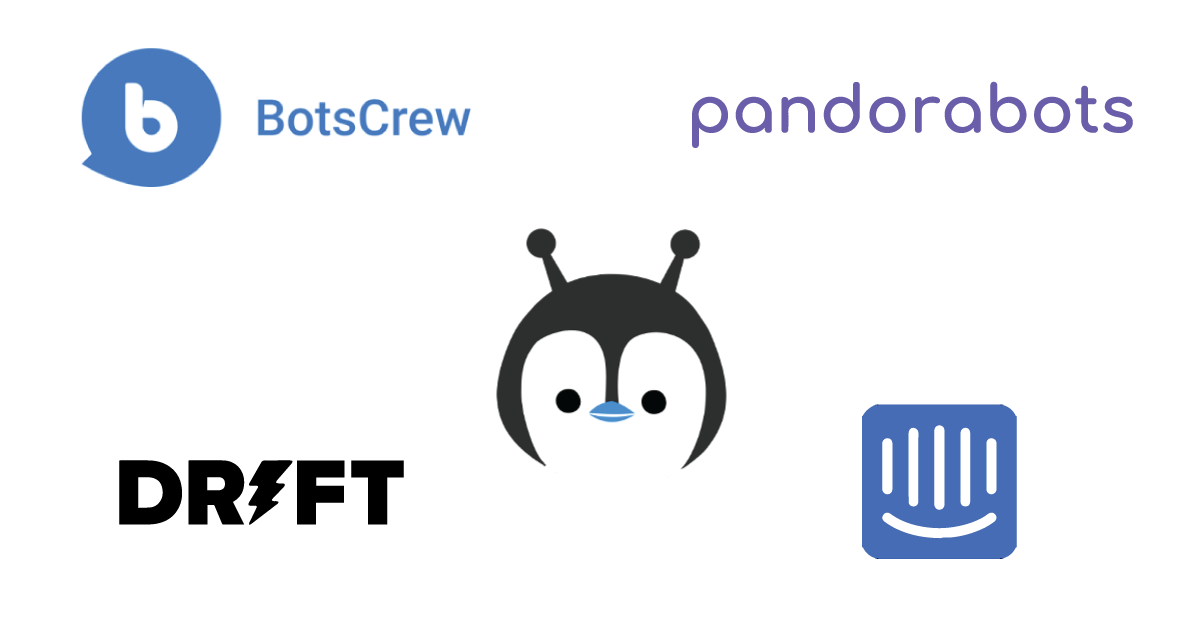 With so many chatbot platforms to choose from, we've compiled a list of the top 5 platforms for designing chatbots. Here are the development platforms:
Intercom
In the customer service market, Intercom offers a variety of products. They make unique chatbots for sales, marketing, and customer service. These bots can be linked with e-commerce and social media sites and have live chat capabilities.
BotPenguin
BotPenguin is an AI-based chatbot creator platform. It allows you to create chatbots that are intelligent and provide conversational marketing solutions for more than seven different industries. With a no-code chatbot builder, you can rapidly build and launch a chatbot using a drag-and-drop interface. You can also start from scratch with one of their pre-built templates. It can also be integrated with Telegram, Shopify, Facebook, WordPress, Zapier, and many others.
Pandorabots
Pandorabots is a unique AI-based chatbot platform that provides complete turnkey chatbot creation solutions. It is a multilingual chatbot known as one of the oldest and largest chat hosting services globally. It is one of those systems that needs some coding knowledge. You will need a technical team to create a bespoke bot with unlimited possibilities. One of the earliest platforms on this list is Pandorabots.
Drift Chatbot
Drift chatbot service is focused on a chatbot that schedules meetings for sales teams. Without requiring any forms, the bot promotes discussions with leads and qualifies website visitors. It also locates the appropriate salesperson and sets a meeting with them.
BotsCrew
The BotsCrew chatbot platform is a popular choice for SMBs and SMEs. If you like, you may also develop the bot yourself using the platform. Currently, BotsCrew handles multilingual chatbots with website widget integrations and Facebook Messenger. It can also be connected to other platforms like Twitter, WhatsApp, Telegram, and more. You don't need to repeat the bot your design because it will run on many platforms.
Conclusion
Chatbots are going to disrupt customer service for the better. Because of the ease of creation, it will soon be possible for anybody to make chatbots for their own needs. In addition, given its cost-effectiveness and time-efficiency for companies compared to traditional app development, now is the most significant moment to ride the wave of this fantastic technology and extract the most value for your company's growth. Whether you're looking for a chatbot platform on your own or a chatbot development agency, you'll need to consider all of the benefits and disadvantages and your use cases. We recommend doing in-depth research and making an informed choice.