Shopify is the new go-to platform for every small business owner. It has a strong ecosystem that helps businesses establish a strong brand identity. With the help of Shopify, you get a multitude of applications for helping to manage your store. It also helps in boosting your sales and reach.
We all know that Shopify has many tools and apps to help businesses with their platforms. But do you know Shopify's chatbots can optimize and organize your work in seconds?
Yes, these handy programs can help streamline your business. They also help attract leads and drive app traffic, improving user experience.
If you go on the rampage of employing a support team around the clock for your small business will drain your profits. That's when the Shopify chatbot pops in and helps you out on your eCommerce website.
Continue reading to know more about the Top 9 amazing Shopify chatbots.
What Are Shopify Chatbots?
A Shopify bot is computer software made for Shopify websites that automates tasks. You may communicate marketing messages, respond to consumer inquiries, and execute shoe copping using various Shopify bot types.
Shopify bots come in two primary categories:
Robot sneakers: These bots enable automatic checkout and purchase so that users may "cop" limited-edition shoes from Shopify retailers. You may use this method to acquire limited editions of buzz shoes from Adidas, Nike, Supreme, and other companies.
Chatbots for customer support, marketing, and lead creation: Designed to aid Shopify online store owners automate marketing campaigns, construct email lists, and responding to basic customer inquiries.
How to Choose the Chatbot for Shopify

1. Verify whether the chatbot offers omnichannel integration.
Check whether the chatbot your eCommerce firm plans to use has various integration options that will enable you to build an omnichannel support system. It is so that a chatbot can't necessarily execute every task. Therefore, find a solution to communicate with sales, support, and multiple communication channels if you want to engage customers and enhance their customer experience.
2. Determine whether it has lead assessment capabilities.
Your chatbot should also assess all of the leads your business has gathered and identify which are qualified to become customers. Once your sales and marketing teams know what your eCommerce business is producing, they will be able to draw clients more rapidly. A chatbot helps transfer those leads in real-time to the sales team so they are converted into customers.
3. Determine whether it facilitates the real-time transfer of chats to agents.
Suppose your chatbot could route support chats to agents if they couldn't respond immediately. However, merely moving the discussion is insufficient. To help the consumer find a solution immediately, the conversation is forwarded to the appropriate department or agent.
4. Verify whether it provides templates to get started.
Getting a chatbot won't be enough if you don't know how to use it. To assist you in choosing the template to employ for your eCommerce store, search for a chatbot system that provides a variety of possibilities. Your needs would meet by creating a chatbot from scratch. However, templates can expedite the creation of chatbots and aid the launch of your eCommerce business.
5. Consider the question, "Does it Fit my Budget?"
Not least of all, you need to decide if the chatbot solution you like matches your support and sales budget. Notice that some businesses sell chatbots at high costs due to their strong demand. The price of each chatbot varies, though. Check out their prices to get one that fits your budget.
Top 9 Amazing Shopify Chatbots 2023
1. Ochatbot
Ochatbot is a Shopify chatbot created to meet the demands of eCommerce, sales, and marketing. Ochabot's genuine AI technology gives your audience a lifelike experience unmatched by its competitors. Due to the lack of organic human relationships, we rarely like speaking with chatbots.
Despite having a long way to go, Ochatbot has done a fantastic job adjusting to human speech and behavior. You can utilize Ochatbot immediately if you are currently a part of the Shopify ecosystem without ever writing a line of code.
Even with a Shopify chatbot like Ochatbot, you can increase sales. Having the ability to generate leads and schedule appointments, this technology makes it simpler to increase sales by preventing prospects from leaving. Ochatbot provides a free solution for start-up companies that is relatively basic yet frequently sufficient.
2. BotPenguin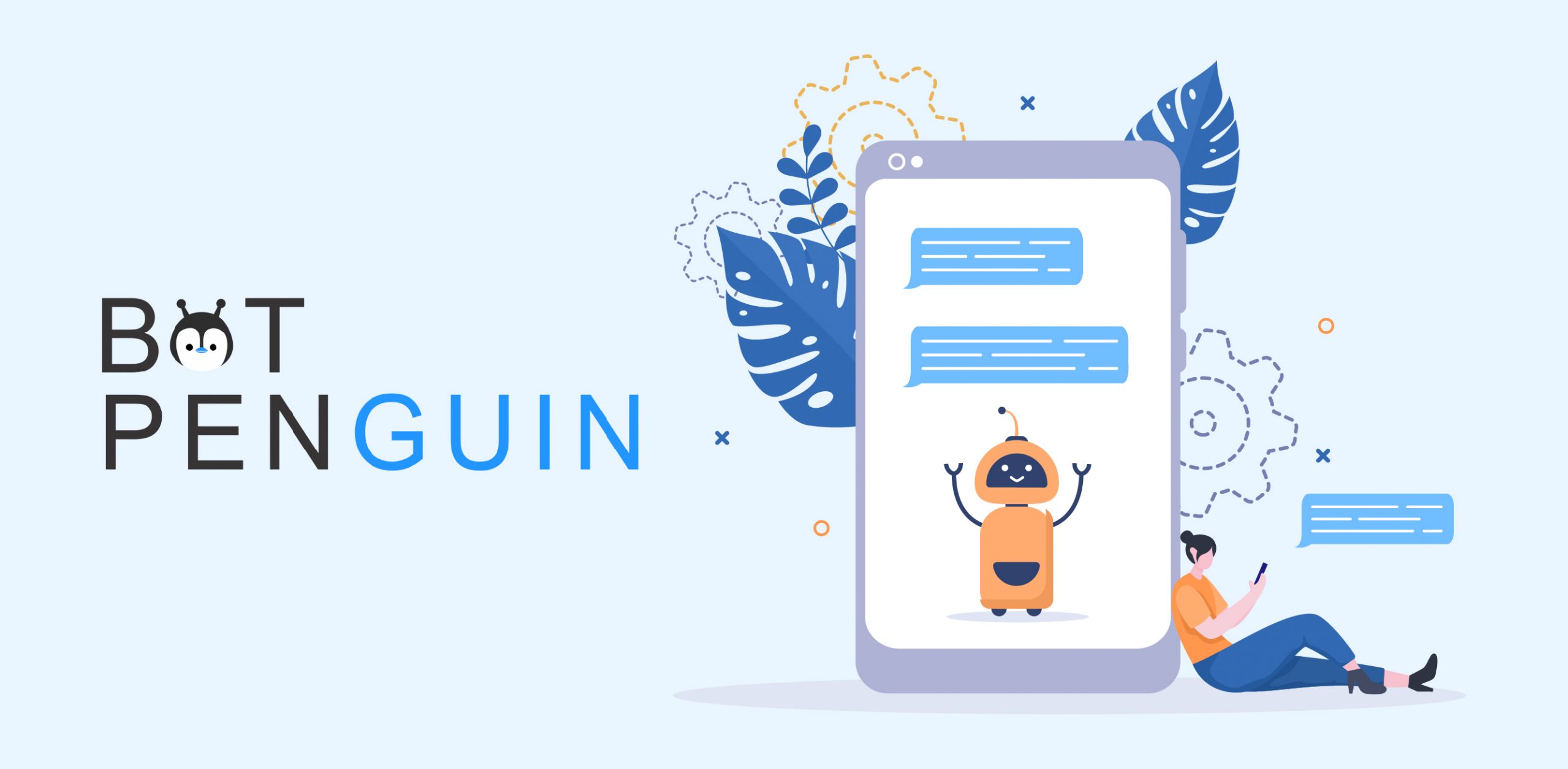 One of the greatest online shopping bots, BotPenguin, will simplify and speed up support inquiries for your eCommerce company. With the help of this chatbot solution, your Shopify store can recognize potential buyers as it instantly qualifies leads and delivers them to your CRM account.
This chatbot is renowned for producing human-like conversational experiences that assist your company in successfully engaging and retaining website visitors. Additionally, it enables your company to successfully gather comprehensive information by allowing you to ask visitors both multiple-choice and open-ended questions.
3. Gorgias
For Shopify, Gorgias is more than just a standard chat. A full help desk solution takes care of your customer service procedures. It contains automatic messaging, pre-made templates, and a ticketing system. Gorgias compared to the best Zendesk substitute for managing Shopify shop customers.
What, then, is the catch? The premium plans are not the most affordable, and if your plan limit is reached, you must pay an extra $0.25 to $0.21 per subscriber. It could be worthwhile, but if your company is getting off the ground, you might want to consider choices.
4. Zoho SalesIQ
Zoho SalesIQ has a solid reputation in the SaaS industry for providing services like CRM and lives chat. You can construct a chatbot for your company more quickly with Zoho. With this program, you can build one without knowing how to code.
Additionally, it aids in creating Answer Bots powered by Natural Language Processing (NLP) technology built on their own AI named Zia. The chatbot can recognize common client inquiries and respond to them using available resource libraries.
5. Zendesk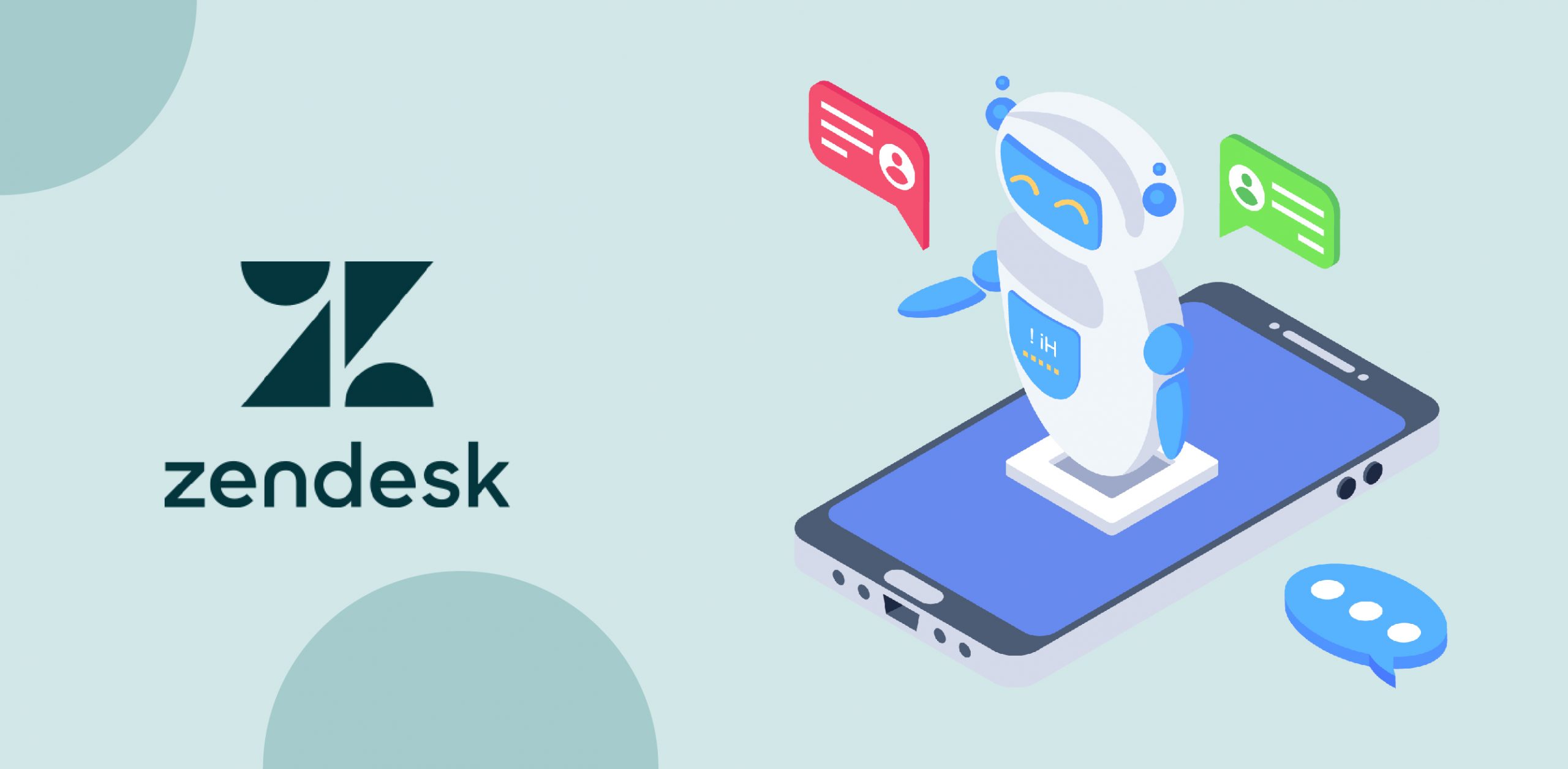 For Shopify, Zendesk is a customer service chatbot that provides ticketing assistance and audience connection. You could resolve client problems by sending customers to Shopify's pages for billing, shipping, and order information.
Zoho SalesIQ is well-known in the SaaS industry for providing live chat and CRM capabilities. It concentrates on providing the top chatbot services to its clients. You can construct a chatbot for your company more quickly with Zoho. You can make one using this application without knowing how to code.
It also helps develop Answer Bots that use their own AI, dubbed Zia, to power Natural Language Processing (NLP) technology. As a result, the chatbot can identify frequent client inquiries and answer them by referring to already downloaded resource libraries.
6. Relish.ai
It would help if you looked into Relish.ai as another Shopify customer support chatbot option for your shop. It is a clever, customized shopping assistant that may aid you in improving each visitor's experience on your website. With this technology, you can effortlessly re-engage prospects in engaging discussions while staying active and recovering abandoned carts in real time. It even facilitates the process of product discovery by providing pertinent recommendations based on their browsing behavior.
7. Reamaze
Customer assistance is omnichannel, thanks to Reamaze. Almost all forms of customer service communication are covered. It allows you to handle your email, live chat, social networking accounts (Facebook, Instagram, and Twitter), WhatsApp, SMS, and even VOIP.
Reamaze Shopify chat app interfaces with many different eCommerce platform applications are one of its most intriguing features. By doing so, you may handle other tasks without leaving your primary ticketing interface. Within the desktop application created by Reamaze, you can utilize Klaviyo or Smile. It can become your main hub for customer-focused operations and your command center.
8. IntelliTicks
One of the top AI-based chatbot applications for Shopify company websites is IntelliTicks. This software effectively delivers user chat triggers based on browsing activity, enabling proactive and tailored interaction. It gathers crucial data about leads and keeps them interested in your company through chats. Even more, help is provided through links to relevant FAQs. It speeds up the settlement process and enhances the likelihood that such curious prospects will become paying clients.
9. Maisie AI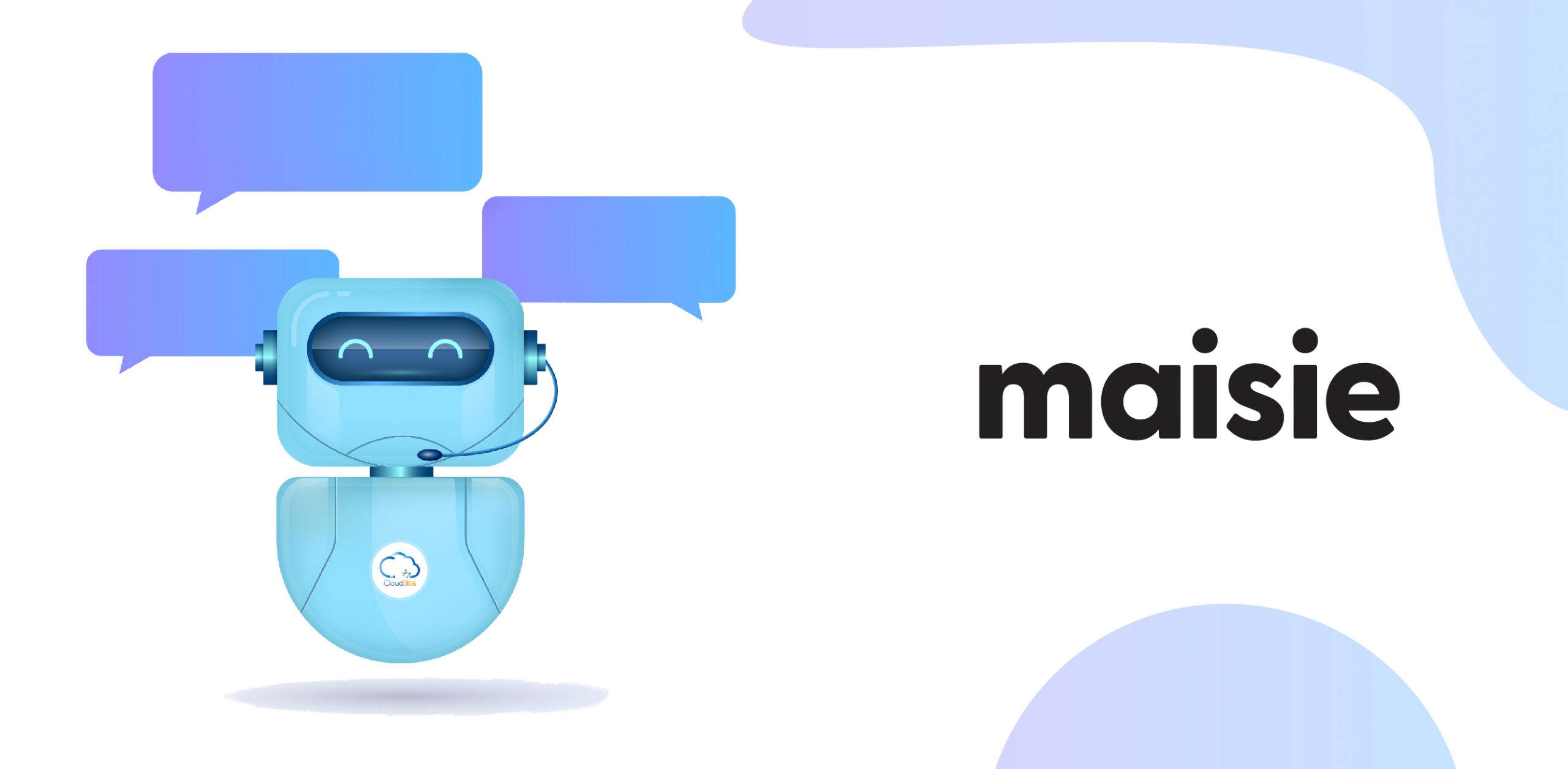 Through Shopify's Maisie AI chatbot, you can keep tabs on your consumers and provide product recommendations based on their prior purchases. Maisie may also present specials and respond to your clients' pre-sale inquiries to increase their interest in your items. Artificial intelligence-designed interactive tests can assist your clients in easily navigating the website.
Maisie has cracked the secret of why eCommerce doesn't work for everyone. We still prefer in-person interactions with sellers where we may inquire about products. That is what Maisie provides to your Shopify store.
The selection of prices is excellent. The chatbot service Maisie provides, which includes all of its capabilities, is far less expensive than other chatbots that are overstuffed with features.
Conclusion
In conclusion, the chatbots above may quickly transform your just-launched Shopify store into a functioning business. It's essential to get the best chatbot app for your Shopify store. Because it may assist you in connecting with the correct audience, boost lead generation, and increase revenue. Give each chatbot a try before purchasing because most provide a free trial. Investigate these possibilities to see which best suits your support and sales requirements.