Our world has changed due to artificial intelligence (AI), mainly in how we communicate with others now. Most brands around the world are now using chatbots that are AI driven.
AI chatbots are equipped with NLP (Natural Language Processing) to comprehend the user's purpose, look at previous interactions, and then respond to a query in a tailored manner.
Making chatbots more multilingual and teaching them to comprehend cultural quirks and colloquialisms is a constant focus of research with the only goal of making interactions with them as human-like as possible.
Today, businesses utilize AI chatbots for various purposes, including lead generation, engagement, customer service, replicating in-store experiences, selling, and many more. And in 2022, chatbots saved corporations $8 billion.
Today, we'll look at some of the best chatbot ideas shown to help businesses start meaningful conversations, engage consumers, and expand quickly. This blog will look at the top six chatbot examples for 2023.
What is an AI chatbot?
A software program known as an AI chatbot uses natural language processing to replicate user discussions (NLP). It utilizes messaging apps and uses machine learning to simulate a human experience.
Chatbots with artificial intelligence can help you boost revenue, enhance customer happiness, and free up time. They offer human-like assistance without referring a site visitor to a representative until a more complicated problem arises.
How do chatbots operate AI?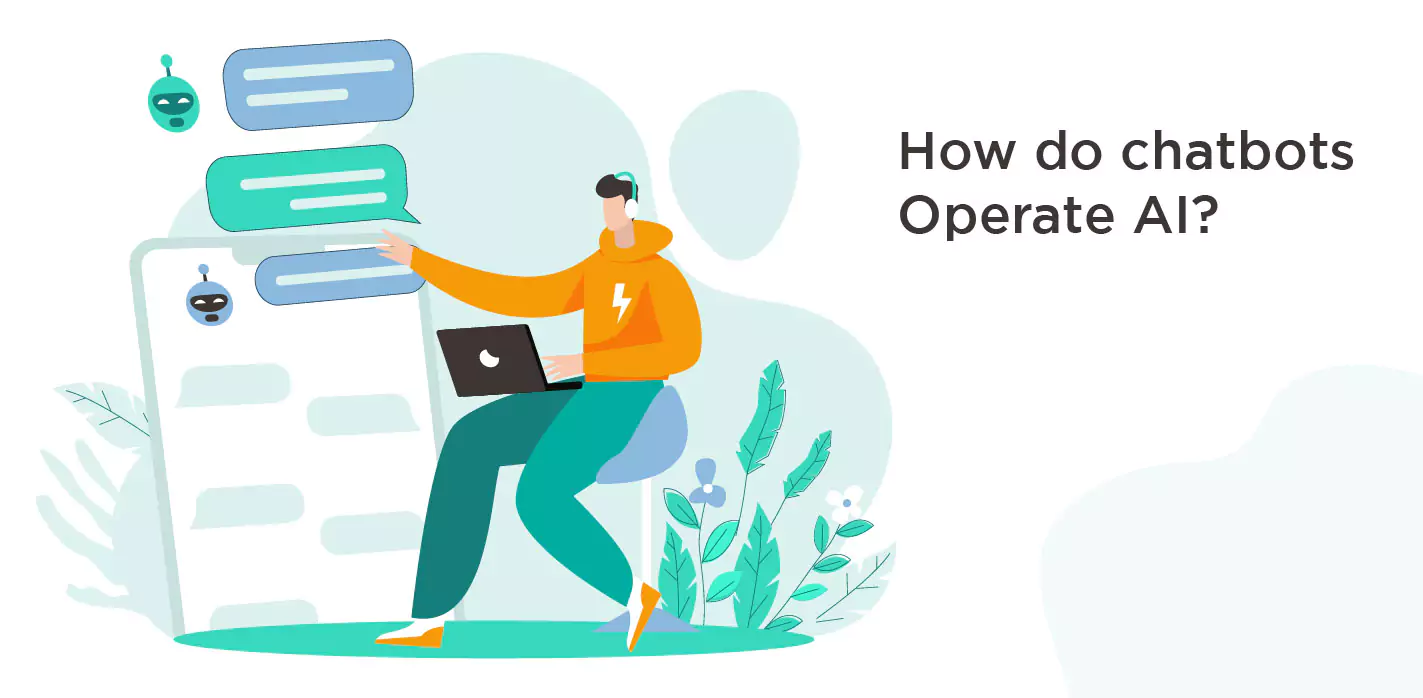 Natural language processing and machine learning are the two primary categories of AI used by chatbots. Bots can understand consumer demands, including slang, typos, and abbreviations, thanks to natural language processing, and machine learning allows them to get better over time.
It uses a deep learning model to comprehend the context of a support request, link queries to answers, and figure out which help center articles to recommend to a client.
Additionally, it educates itself and learns from every customer contact to give more pertinent and personalized material with each ticket that is resolved. The most effective AI chatbots learn from thousands of service encounters, such as those currently recorded in business CRM.
Top 6 chatbots of 2023
BotPenguin
A chatbot may be created using the free tool BotPenguin for Facebook Messenger, websites, Telegram, and many other platforms. Using a team to deploy the chatbot on your website or another platform is required by many chatbot-building providers. A chatbot may easily be added to your website using BotPenguin.
No coding is needed for BotPenguin. You can create and own a chatbot with BotPenguin in under two minutes. One of the best internet chatbots is BotPenguin because of its drag-and-drop architecture, which lets you save time. You may improve your marketing and sales strategies with the help of BotPenguin.
BotPenguin is a chatbot platform that has e-commerce, healthcare, food service, and customer support templates. The well-equipped templates greatly simplify life. You can add products, FAQs, and general settings if you want an e-commerce chatbot.
Botsify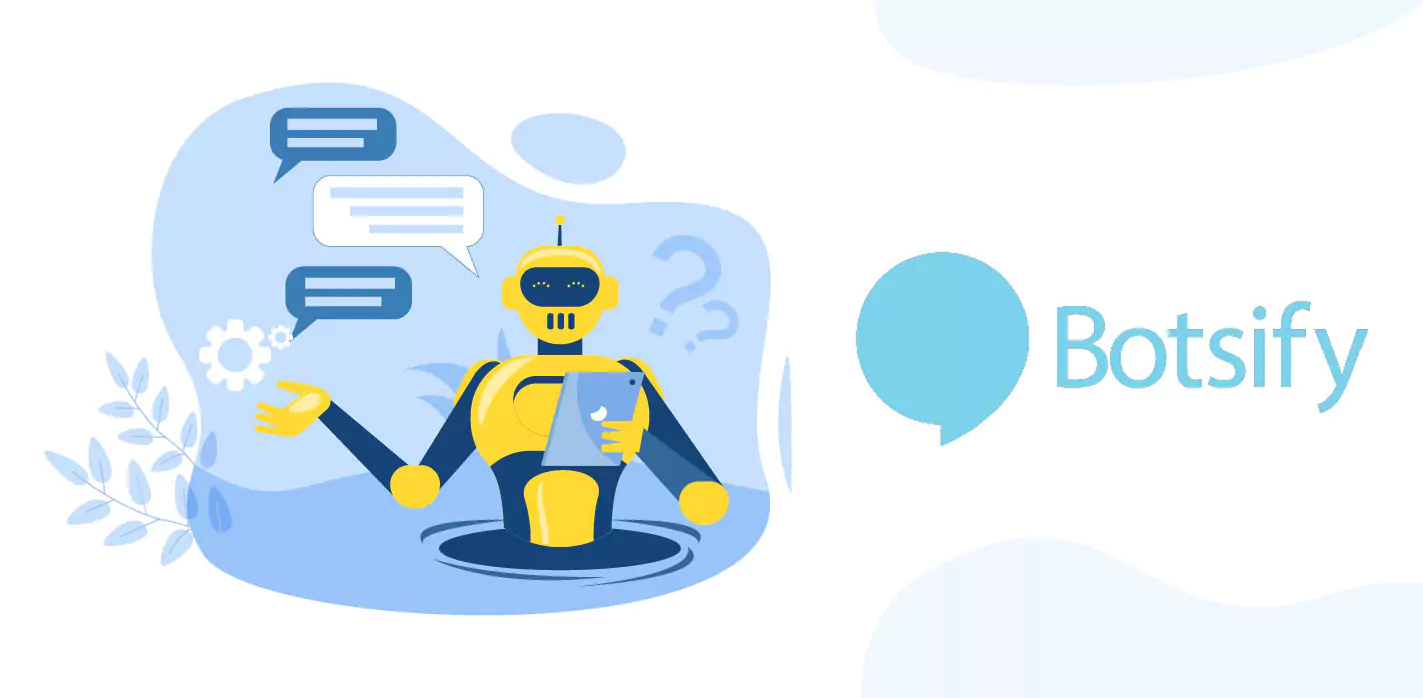 The second top chatbot platform on our list is Botsify. It's a Facebook chatbot platform that streamlines the process of adding more chatbots to your system. There is a simple version of the program that is free. Although it is a non-technical platform, like Chatfuel, the UI is more friendlier.
Medical, hotel and general FAQ templates are just a few professions covered by pre-built Botsify templates. Also detected by Botsify are these so-called "entities." The bot recognized these only specific terms during the customer's interactions.
Additionally, there are a few default entities, such as identification numbers. The bot can only link a few things together in a single statement.
WATI
WATI is an artificial intelligence chatbot for the WhatsApp platform that allows for client contact. This customer care solution, created using the WhatsApp API, may assist your company in providing more individualized customer service on a user-friendly platform.
You may also capture and distribute movies over WhatsApp when visual assistance is required to improve the client experience.
MobileMonkey
Other platforms outside Messenger are compatible with this Facebook AI chatbot. Webchat, Instagram, WhatsApp, and Facebook are all included in the omnichannel experience. To give your consumers the services they want.
For your e-commerce business, MobileMonkey allows you to manage all incoming and outgoing consumer interactions centrally. You could also grow your business with extensive automation and third-party connections.
Replika
Replika frequently appears on lists of the "best chatbots" because of its superior AI. Replika, however, has changed in recent years to assist a new group of individuals who are in need—those who are confined.
It became challenging to discuss your issues in isolation with others because most individuals were facing a similar situation. As a result of its availability of around-the-clock and natural-sounding conversation, Replika became alluring to those in need of digital socialization.
Paradox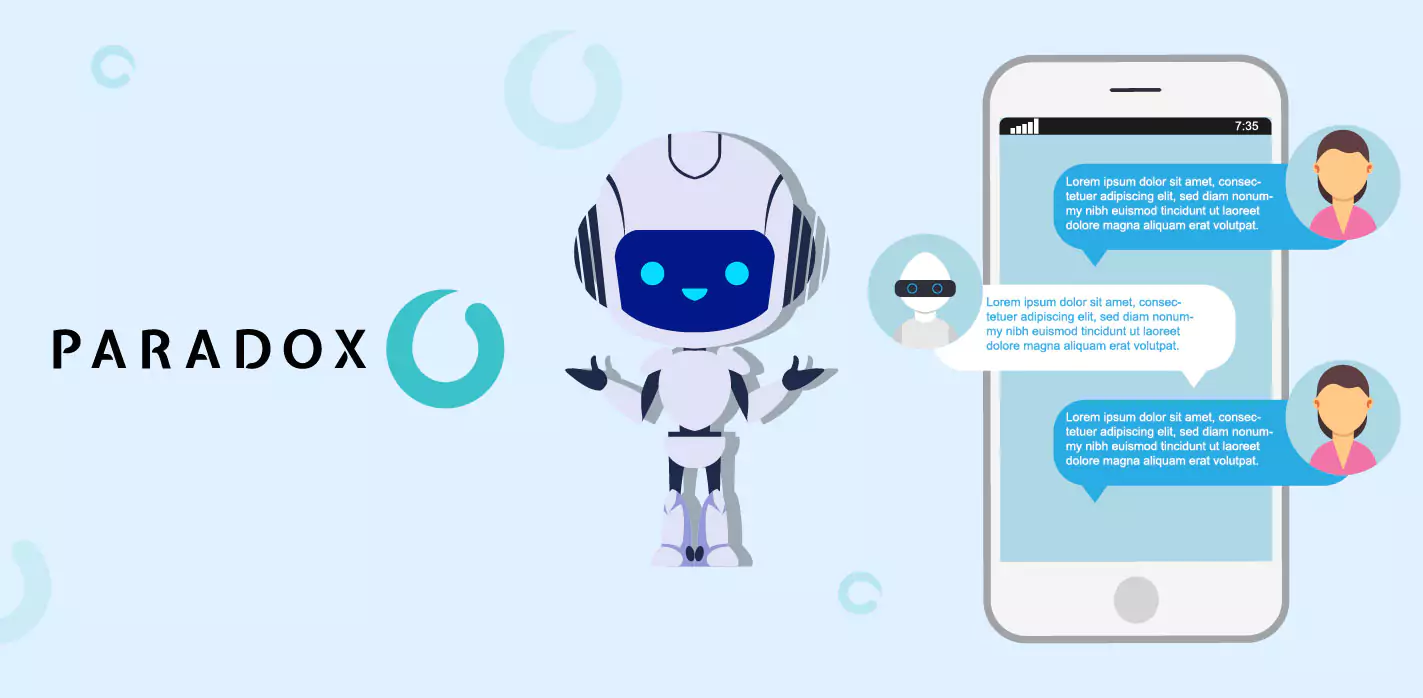 An AI recruiting tool called Paradox offers chatbots to assist clients worldwide with their employment requirements. It facilitates processes like arranging interviews and evaluating applicants. Additionally, it coordinates onboarding communications and answers inquiries from candidates.
The integrated conversational AI makes communicating with potential workers more accessible and practical.
What benefits might an AI chatbot provide for your company?
Your company can grow customer service, increase customer engagement, and deliver a better customer experience with an AI chatbot. Here are a few things your company can do with a bot's assistance.
Increase customer satisfaction and assist more clients in less time.
According to the internet source, after installing a virtual customer assistant, businesses report seeing a drop in call, chat, and email queries of up to 70%. Many companies have a small number of questions that make up a sizable portion of their overall support volume and expense. These frequently asked inquiries are ideal for a bot since they are often of little value and easy to answer without assistance from a human.
Chatbots enable support companies to assist more clients in less time while giving agents time to concentrate on more important issues by taking over these routine, fundamental questions. Reduced wait times benefit customers and boost satisfaction.
When clients ask for assistance, bots provide it immediately and consider their demands.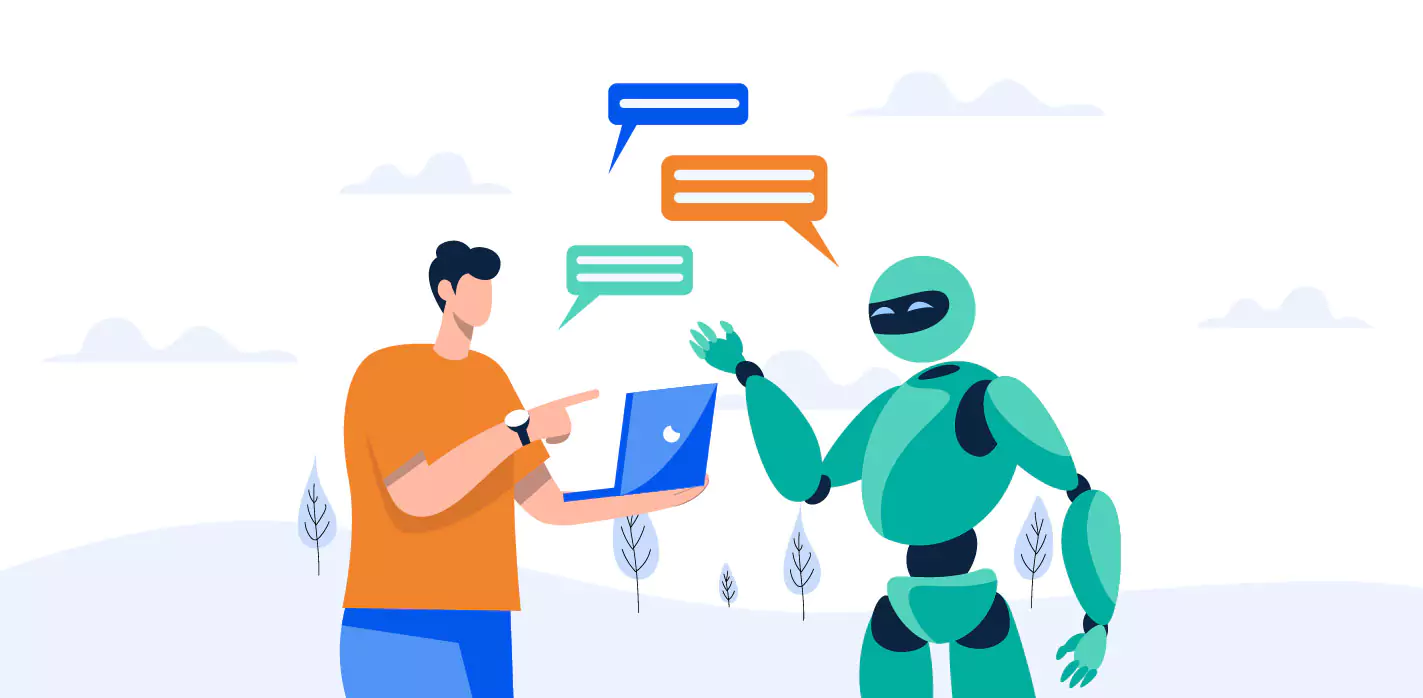 Offering help on-request is no longer a unique selling point; clients now take it for granted. According to e-commerce research, 43% of customers need 24/7 customer support. This number is only anticipated to climb as consumer expectations continue to rise.
Customers don't always want to go through the extra effort of making a phone call or following along with an email thread back and forth. The most flexible companies develop new channels and go where their consumers are, giving clients easy access to assistance as soon as they need it. When clients ask for help, provide it immediately and consider their demands.
Increase profitability
According to Juniper research, chatbots will save the banking, healthcare, and retail industries up to $11 billion yearly by 2023. That is the distinction between a company being in the red and being in the black. In other words, a chatbot may be the difference between the business making a profit and having to justify its failure to stakeholders.
Social media issue resolution can be six times less expensive than a spoken conversation. Additionally, AI chatbots can automate and handle many more expected, repetitive customer support tasks, such as responding to commonly requested queries.
FAQs
What makes chatbots the future?
The way businesses engage with and comprehend their consumers is changing, thanks to chatbots. With the help of AI, chatbots will be able to provide a more individualized client experience.
Through customer service, internal procedures, and marketing initiatives, it helps businesses save money through customer service, internal processes, and marketing activities.
WhatsApp: Is it a chatbot?
A WhatsApp chatbot is an automated software that utilizes artificial intelligence (AI) or rules. Through the chat interface, users can converse with the WhatsApp chatbot just like they would with a natural person.
Conclusion
Your needs will determine the answer. Some AI chatbots focus on helping your customer care employees, while others have everyday conversations with you. Your online conversational AI chatbot must be configured to accomplish what you want.
Chatbots may help your business in several ways, from time and money savings to addressing the same queries repeatedly and providing real-time assistance. The world was shocked not long ago when e-commerce giant Amazon unveiled a store with self-checkout counters and no cashiers.
Follow Amazon's lead and surprise everyone. Finding the best chatbot developer might lead to time and money savings and more fruitful outcomes! Adopt a chatbot for your company immediately to benefit from the first-mover advantage.