How often have you visited a website only to become perplexed and lost? Even when you know what you want, the website's content doesn't help you discover it. It's annoying! The navigation may be challenging. The search feature may not be very effective. The website itself may lack sufficient information to enable you to locate what you require. You then leave that website and don't come back. Numerous millions of people experience this situation frequently.
What's the Solution?
Businesses that suffer a loss in sales and revenue are not helped by it. But it's fantastic for businesses that can deliver a top-notch consumer experience in their digital marketing campaigns (get a good look in this pure chat review). Conversational marketing is one of the best strategies to offer a better client experience. It makes it possible for companies to employ live chat software to enhance their real-time online interactions with website users. One company that uses conversational marketing is Pure Chat; they assist companies in providing top-notch customer service. They achieve this by simply being available to clients in an engaging and participatory manner. Bilal Jaffery, a businessman from Denmark, launched the company in 2010, intending to develop a straightforward chat platform to assist companies in engaging their clients. Nearly 10,000 companies use Pure Chat, including Microsoft and GrubHub. Through its chat platform, the software has assisted these businesses in generating over $10 million in revenue.
What is Pure Chat?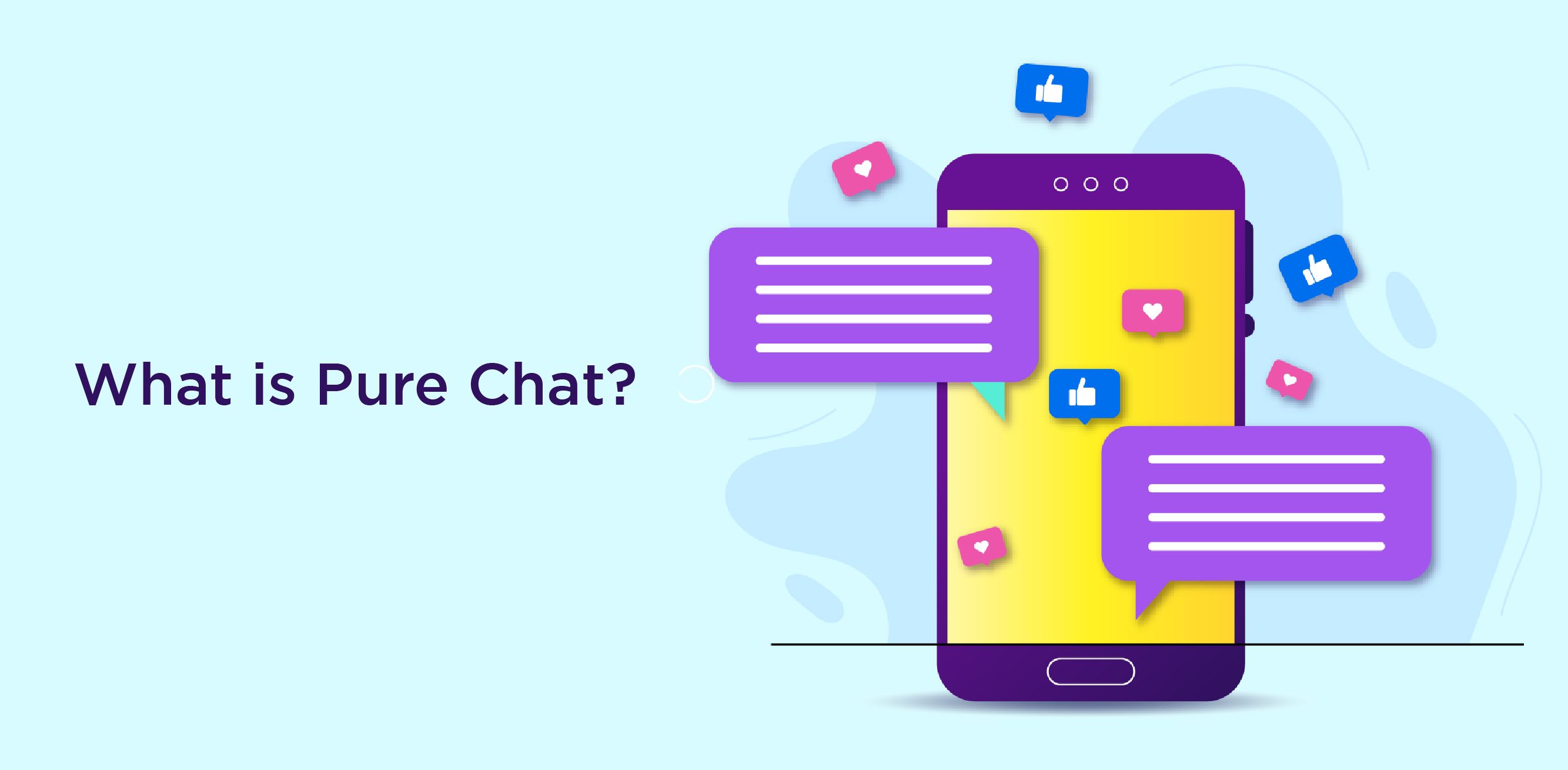 Pure Chat is a live chat tool that interacts with customers, supports your company, and instantly improves website visitors. Pure Chat supports start-up companies and small businesses. The fact that it can integrate with more than 1000 applications is also acknowledged. A live chat widget with many functionalities is also an option. There is no additional hardware required to install Pure Chat.
Why do you need Live Chat on your website?
Because it's what your customers desire, the answer is straightforward. All websites must include live chat as a feature. It's a fantastic technique to turn site visitors into buyers and enhance their experience there. Before they ever leave your website, you can address any queries they may have about you or your goods/services.
How does Pure Chat work?
By copying and pasting your custom code snippet just before your website's closing body tag, you may add pure Chat to it. Let's say you need to learn how to alter the code of your website. If so, you can provide the web admin the instructions for installing Pure Chat by entering their email address and pressing send. For users of Shopify, Weebly, or WordPress websites, Pure Chat offers rapid install plugins that make adding it simple. It also includes instructions on installing Pure Chat to websites run by Squarespace, GoDaddy, and other hosts. Once Pure Chat has been added to your website, you can type the URL to check that it is operational.
Free subscription
Pure Chat Pro offers limitless operators and chats in addition to all the live chat capabilities found in the free package. You can also get limitless contacts, trigger-based visitor alerts, visitor data, real-time visitor analytics, detailed chat reports, and more. Through the customer lifecycle, you can interact with website visitors using these capabilities and utilize data to improve your sales, marketing, and customer service efforts. The visitor dashboard gives you a real-time view of every visitor to one or more of your websites. With this data, the live chat feature lets you see the users who are now browsing your website and estimate your daily visitor count. This graph is useful for identifying traffic peaks that occur when you start a marketing campaign, send out a newsletter, run a promotion, or get highlighted in a well-known blog. You may view a list of visitors to your website beneath the graph. If you have added the visitors to Pure Chat, you can see their names in the list and the page they are now viewing on your website.
Account of activities by users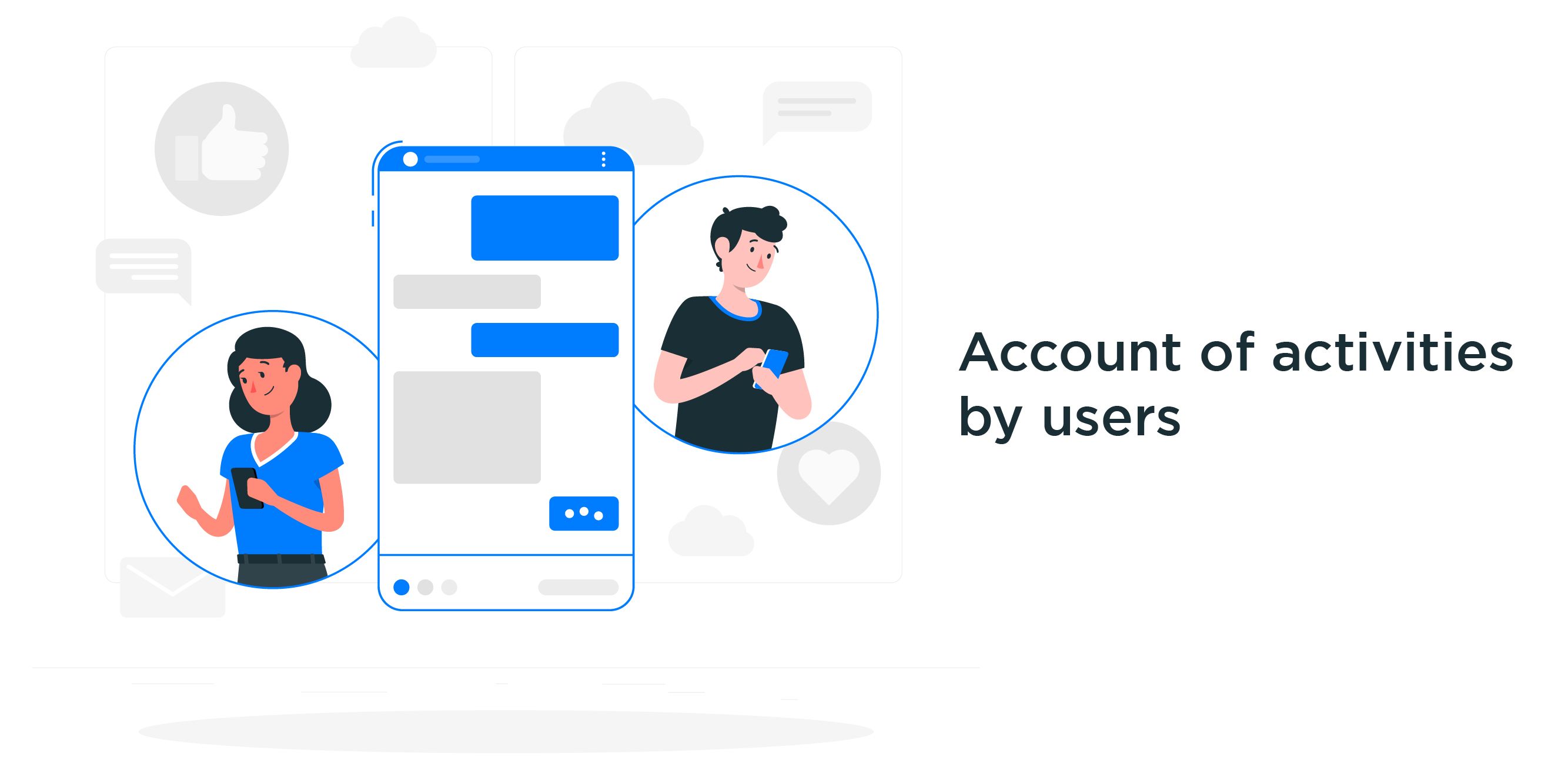 You may also see how frequently they came and where they heard about you. Finding out which marketing initiatives generate the most traffic and which pages those new visitors are spending the most time on is made easier by knowing the referral source. You'll see a contact panel emerge on the right. You can view their contact details, visit their history, and chat here. Additionally, whether or not they used Pure Chat to send you an email. You can initiate a proactive discussion with any visitor by pressing the start chat button in the contacts panel or next to a visitor's name in the visitor's chart. Contact displays all website visitors recorded in your account for pure chat. You can set up your pure chat account to get notifications anytime potential customers visit your website using valid information. Thanks to the reports that Pure Chat generates, account managers and power users can analyze performance over time with critical conversation data.
Pure Chat: Pros
1. Live chat
You can keep an eye on the traffic to your website in real-time with Pure Chat. You can see which page visitors are on and how long they've been on your site when they arrive. With this knowledge, you may determine whether to start a dialogue with the visitor.
2. Pre-chat forms
Before the chat begins, you can design fully customizable pre-chat forms that enquire about the users of your website. The form has fields for the visitor's name, email address, phone number, company name, and any other information you need to get from them.
3. Increase sales and lead generation
You may enhance lead generation and sales with the aid of Pure Chat. You can use the service to add a live chat button to customize your website. Through the web or a mobile app, agents can answer instantly.
4. Great features with the free plan
There are commercial versions and a free plan with unlimited talks and three users available in Pure Chat's product line. Additionally, it has more agents, scripted responses, offline forms, reporting, and analytics.
5. Suitable for small businesses
Small business owners or managers who need a customizable live chat solution for their websites but want to avoid sophisticated capabilities like visitor tracking or sophisticated customization might choose Pure Chat.
Pure Chat: Cons
1. No mobile app
Pure Chat is not compatible with mobile devices. Some users also report difficulty using iPads and other tablets. However, there is no guarantee of this as it varies by model.
2. Limited customization options
The only customization choices available are for colors, languages, and branding. You cannot alter the chat widget to match the style and feel of your website.
3. No helpdesk features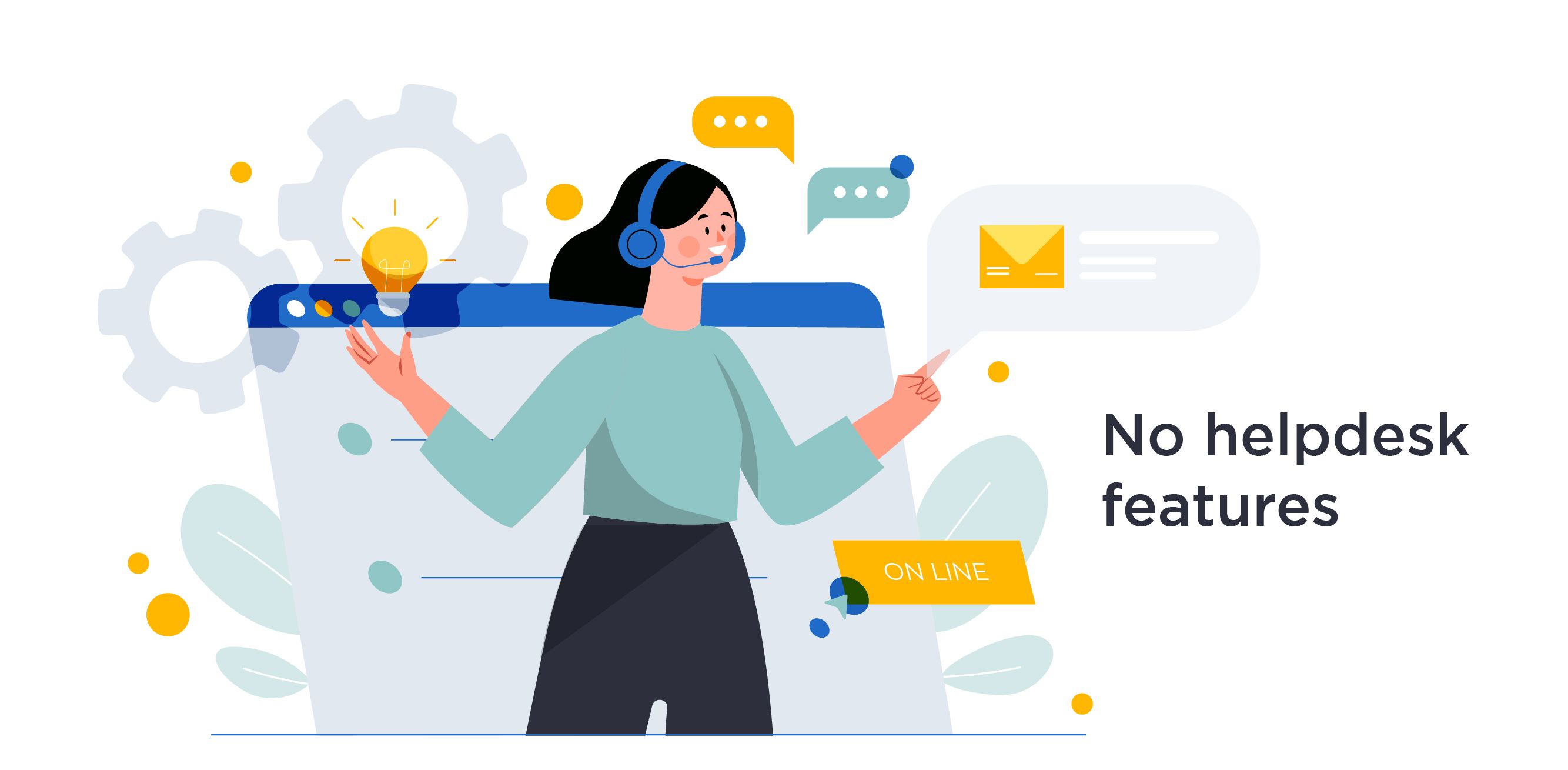 Because none of the talks are converted into tickets before being kept in the dashboard, you cannot use pure Chat to build a helpdesk.
4. Limited chat history
Your conversation history is only retained for 30 days before automatically removing it (unless you upgrade). You must upgrade or export the data to keep talks older than 30 days from being erased.
5. No uptime guarantee for free users
For its free plan, the business does not guarantee uptime. For subscription plans, Pure Chat offers a 99.8% uptime SLA (Service Level Agreement) with refunds for outages & for uptime monitoring, there are no extra features.
Conclusion
It is a small- and medium-sized business-friendly web-based live chat solution. For websites, Pure Chat offers live customer help. Numerous features are available, including visitor tracking, limitless chats, widget customization, automatic transcript distribution, and more. The software also enables customers to configure chat triggers, examine website visitor location and browsing history, create prefabricated responses, and assign specific team members to discussions. BotPenguin is also one of the best live chat tools in the market that you must try out. It offers a lot of features in its free subscription and is powered by AI which makes it a complete live chat package.