In the rapidly evolving world of e-commerce, chatbots have emerged as a crucial tool for businesses to enhance customer experience and improve their online presence.
Let's dig into why e-commerce chatbots are booming and what impact they will have on the market trends in the coming years. With a billion-dollar chatbot market already, the stakes will undoubtedly be huge.
Let's dig in!
What is an E-commerce chatbot?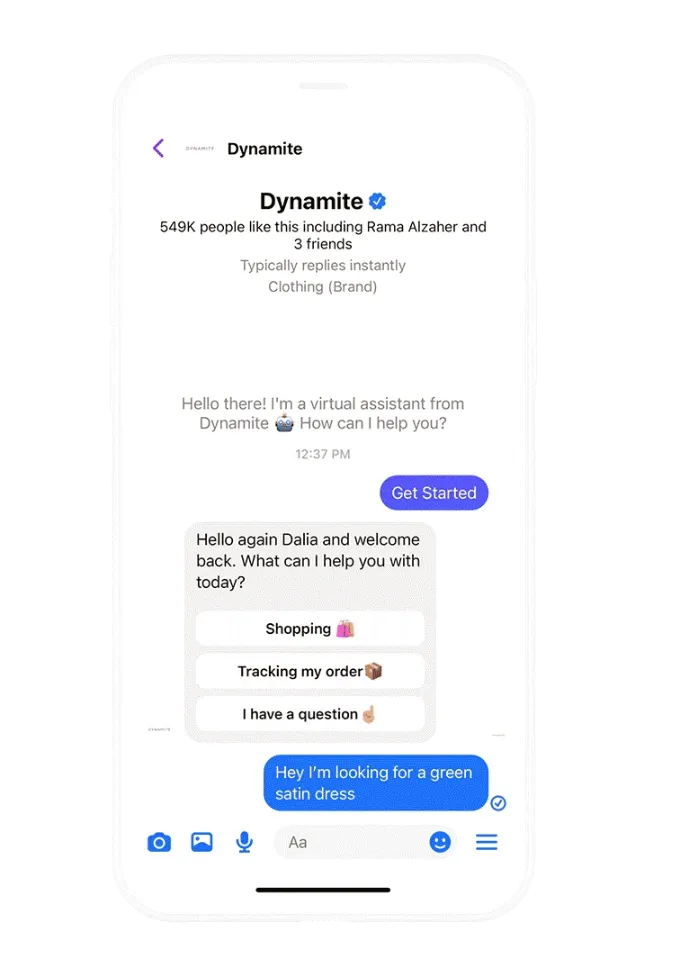 An eCommerce chatbot is a digital solution driven by AI that online retailers may implement on their websites and social applications to interact with customers at every stage of the buying process.
You can use a simple, script-based chatbot to handle frequently asked questions directed at generic intents, or you can integrate a sophisticated, natural language processing (NLP)–driven eCommerce chatbot into every step of the purchasing process.
In what ways can a Chatbot help you?
Chatbots are powerful tools that can revolutionize various aspects of business and customer interactions. With their advanced capabilities, chatbots offer numerous ways to provide valuable assistance and enhance user experiences.
1. Convenience
Customer requests can be fulfilled within 24 hours, even without immediate access to a human representative through phone or live chat widget.
The customer's time is also significantly reduced. The average time to respond via live chat is 2 minutes, but it takes 10 hours via social media and 17 hours via email.
Brands that have tried and failed to staff a dedicated "after-hours" support staff will find this function invaluable. A chatbot is a perfect tool because it doesn't require training and can assist with sales and customer care.
2. Simulates human conversation.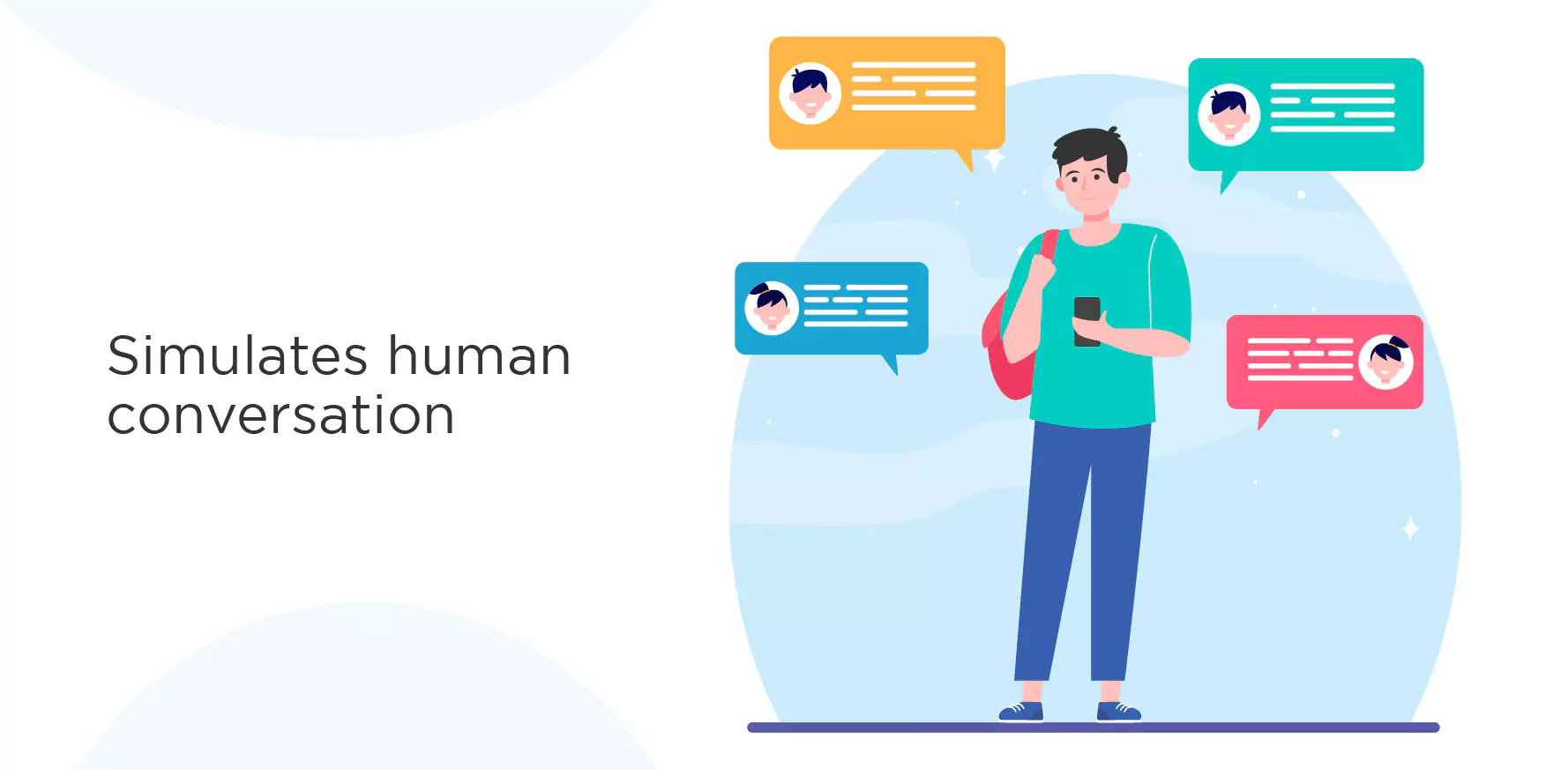 Chatbots are a fun and efficient alternative to traditional customer service channels like phone, email, and live chat for online retailers. And it's a method for a business to promote its wares without appearing pushy.
3. Chatbots add a human touch.
Thirty-four percent of shoppers would communicate with a chatbot rather than a human customer service representative through phone or live chat.
Here's a Facebook chatbot putting the personal touch on brand interactions and winning over customers.
4. Automated conversational systems reduce financial burdens.
You can utilize a chatbot whenever you like, eliminating the need to pay for human agents to work overnights.
Utilizing chatbots has been shown to save businesses up to 30%. (IBM). Customers can use checkout chatbots for assistance.
Text, GIFs, photos, news items, blog posts, and even movies can all be sent by a chatbot.
Customers can be guided through sales funnels and automated processes sent through a chatbot.
Also, chatbots may show your catalog and guide customers through the buying process, which is possibly the most helpful function for online retailers.
What are the upsides of using a Chatbot for E-commerce?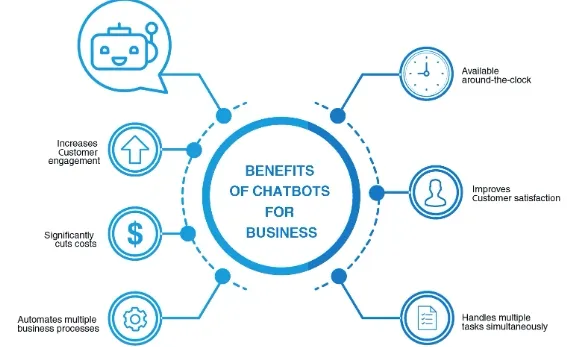 It's not hard to grasp at all. The more interaction you can have with your users, your conversion rate will be higher. In 2023, over sixty percent of commercial chatbots will be found in eCommerce due to its great possibility for automation.
It's all about speed and, more critically, customization in the world of eCommerce.
Particularly encouraging is the fact that India's online retail sector is expanding at a rapid rate.
Do you know that by 2034, it will have overtaken the United States as the world's second-largest market for online shopping?

Let's dive deep into the context further.
1. Comfort at your fingertips
Using an eCommerce chatbot has helped businesses connect with their customers in less than a minute, increasing to 99 percent within 60 seconds. Customers are familiar with and receptive to chatbots since they provide an interface that is easy to use. There will be no long wait times or complex service or sales experiences; all new and old clients will be able to communicate with you.
2. The consistency that amazes across all supported platforms
It's not good enough to have a web and mobile presence anymore. You now have a third angle to manage as social media continues to permeate the realms of both sales and customer service. Automating all three with the help of an eCommerce chatbot will get you better outcomes in less time. Your eCommerce chatbot can be consistent regardless of the channel the user contacts you from (WhatsApp, Facebook, Instagram, etc.).
In addition to being context-aware and able to adapt their responses based on information such as the user's age, gender, and location, chatbots used in online stores can detect the tenor of the conversation at any given moment. This enables you to profit from your current clientele by tailoring your offerings to them. Increases in client retention and conversion rates (over 30% against 3% on web forms) directly result from this.
3. Conversational intelligence that can communicate in multiple languages
These days, it's crucial to communicate with your consumers in their native tongues, thanks to the growing importance of international trade.
Having only one language supported is a significant roadblock that will prevent you from making as many sales as possible. Without the ability to communicate with them in their preferred medium and native tongue, you risk losing customers. An eCommerce AI can be taught to converse with clients of various linguistic groups.
How is a chatbot helpful in E-commerce?
Since we have established basic facts about E-commerce chatbots, let's understand a more in-depth usage of chatbots in accordance with E-commerce.
1. Automated lead generation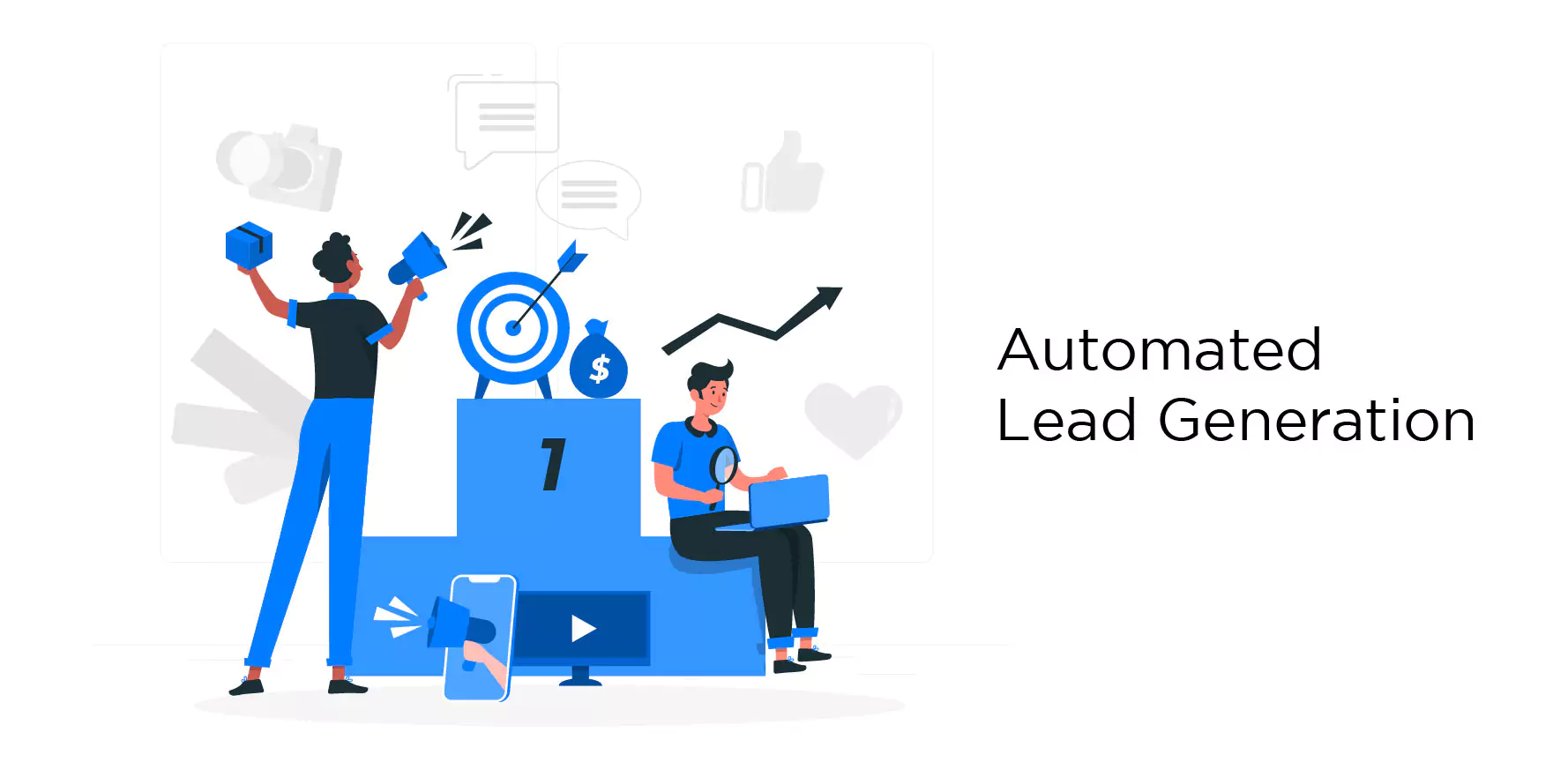 When a potential buyer visits a website, that buyer should be able to contact the seller immediately and receive personalized assistance.
They can use the bots to create leads, sort them, and even close deals when the firm is closed. This meant that the sales staff would be presented each morning with sales that had been helped while they were AFK.
2. Automating FAQs can save you time and money round-the-clock.
Many companies claiming the most outstanding service or the lowest price on the market greet hundreds, if not thousands, of leads daily. Customers usually go to forums like this to get their questions answered. They are interested in learning about the product, the return policy, and the estimated delivery date.
However, one of two things will occur because they are connected through the internet. They'll spend half an hour digging through your site for it. A response is unlikely to be forthcoming; thus, they should abandon the effort. Furthermore, ignoring your target market's consumers will lead to them defecting to a rival firm.
Usually to the one who responded first to their query. This is obvious. While I'm sure you have someone on hand to handle questions from your eCommerce chatbot, you can get by without them. You can save time and energy by directing all eCommerce chatbot inquiries to an eCommerce chatbot instead.
3. Facilitate the catalog searching process.
It's safe to say that when it comes to product selection, eCommerce sites have an edge over their rivals. Users will waste much time if they manually browse through things separated into multiple categories. In the preceding example, we saw how chat-based eCommerce could assist customers in refining their search.
In addition, a chatbot built for e-commerce may make catalog searching a breeze across your social media platforms.
4. Focus on individual clients, increase sales, and expand your product offerings.
Unlike the buttons on a visual interface or the keys on a touch-tone phone system, a well-designed chatbot doesn't require teaching the user any commands.
As a result, you can appeal to the most common purchasing habits of all your customers, regardless of their age, gender, geography, or preferred method of communication.
With Conversational AI, you can see how long a user spends on each message in the sales funnel, how they respond to calls to action, how long they pay attention to different types of media, and which parts of the sales process cause "friction" because bots break it down into messages.
5. Payment Gateway Integrations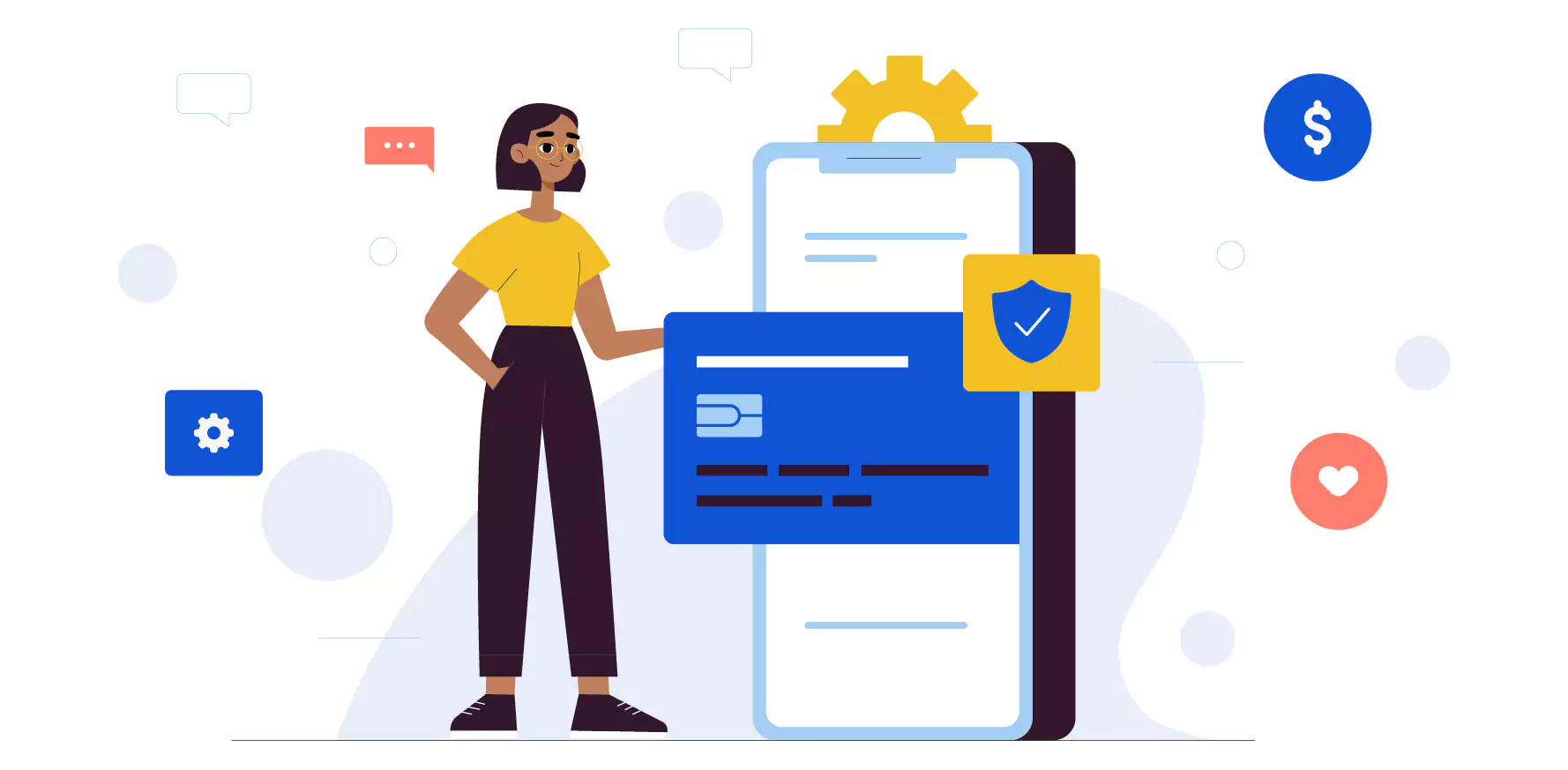 After all, getting consumers to pay for what they want is the final step of the sales funnel. Adding more steps to the payment process can cause users to give up in the middle of the procedure.
An eCommerce chatbot that accepts multiple payment methods will keep customers from closing the window without making a purchase. You can quickly push your customers to finalize their purchases by triggering them based on browsing behavior.
Further, integrating with a payment service is a big win-win.
6. Process returns or exchange
Are consumers looking to get their money back?
Using an eCommerce chatbot means you no longer have to engage in the tedious back-and-forth with frustrated customers.
Your intelligent chatbot is prepared to answer and automate post-sale activities, whether of these or update users when they come back seeking status.
7. Analyze your progress
You can increase your profits by as much as 60% by focusing on your customers.
Again, a well-made eCommerce chatbot template may assist you by automatically collecting customer feedback after each conversation.
What kind of feedback did you get from your customers? Was the method of payment satisfactory to them? Simply by chatting with your customers, your eCommerce chatbot may learn a wealth of helpful information.
Use of Chatbots in E-commerce
Now that we know why chatbots are beneficial to eCommerce let's look at how to implement them into your business to solve typical issues that arise when users make purchases.
With consumers' expectations constantly shifting and a plethora of potential chatbot applications in the e-commerce space, it's essential to keep up.
1. Abandoned Cart Recovery
Abandoned shopping carts are a significant problem for online retailers.
In other words, customers place products in their virtual shopping carts but never follow through with a purchase.
This occurs because customers have questions but can't get answers from an online store's staff, unlike in a traditional store. It should be no surprise that this is a major issue for eCommerce sites.
Consequently, e-commerce platforms must devise strategies to propel the buyer deeper into the purchase funnel.
But there's a new kid on the block: a chatbot.
A chatbot can facilitate a smoother sales process by assisting customers and directing them through the buying process, and it can also reduce the number of abandoned purchases.
2. Helping Customers and Making Product Recommendations
A well-implemented chatbot can improve the user experience, even on a beautifully designed and straightforward website, by helping visitors quickly get the information they need.
Note that 83% of buyers surveyed by Forbes said they needed help to make an online purchase. In addition, 75% anticipate assistance within 5 minutes of starting the purchasing process.
Most consumers not only require assistance but also anticipate receiving it promptly. Since human help representatives aren't always available, a chatbot can fill in and deliver the same quick response.
The bots can use Users' past actions on an e-commerce website to provide product recommendations. Using this data, your chatbot can suggest follow-up actions and complementary products.
In this approach, chatbots can boost revenue by guiding clients to products that fit them well.
3. Gathering Information from Customers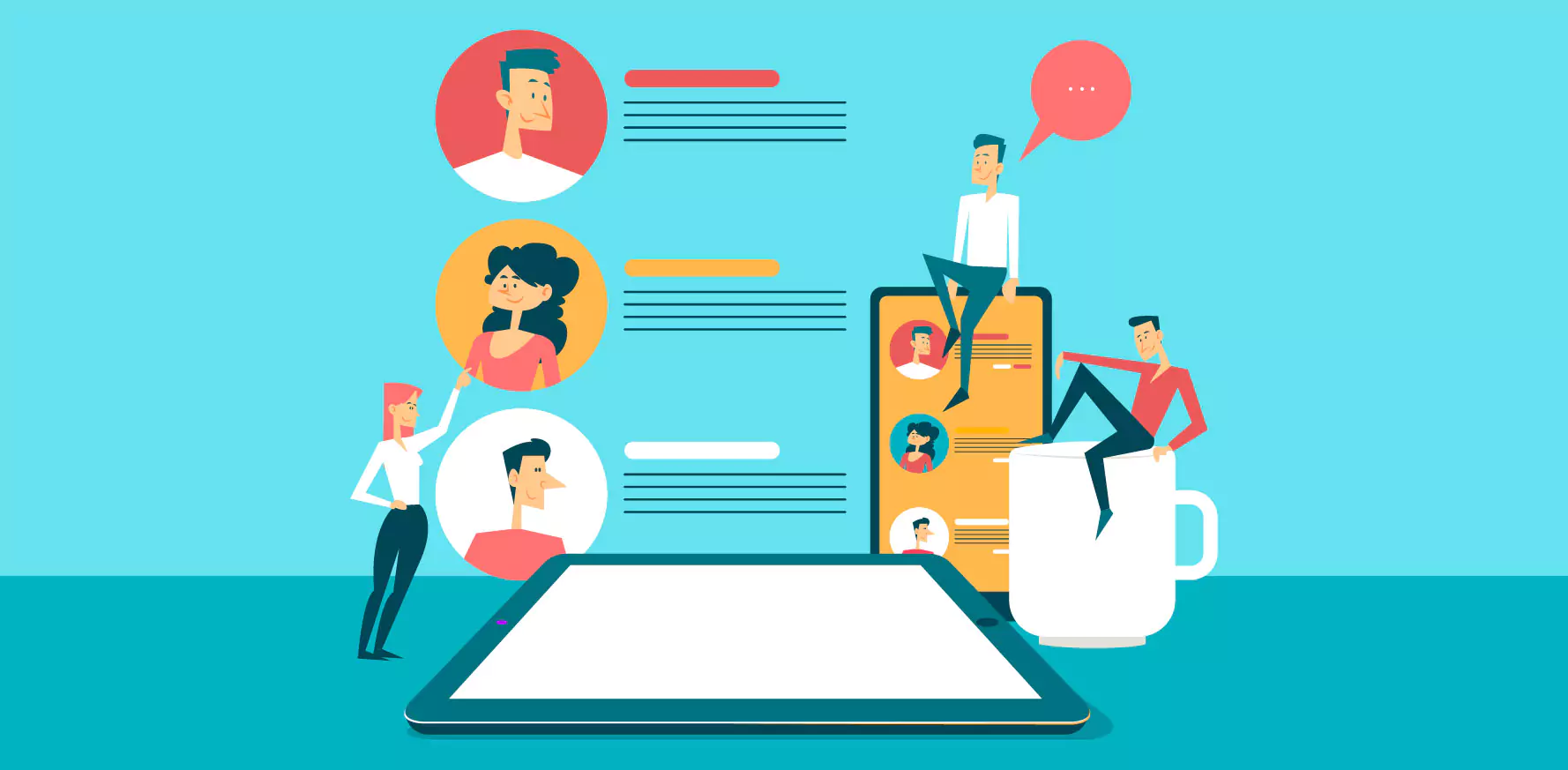 As previously noted, chatbots for e-commerce can learn from your conversations to tailor your experience to your preferences.
This is an excellent feature that improves the quality of each connection and benefits your company as a whole.
The more your users interact with your chatbots, the more information your chatbots will gather, which may be used better to understand the needs of your site's visitors.
You should address the demands of your customers by making adjustments to your business based on the information provided by your customers.
Customers' anonymized data collected by chatbots can shed helpful light on their website interactions. Consider the time spent on specific pages, the frequency of visits, and the like.
In addition to directing them to the products most likely to result in a sale, a greater understanding of their wants and needs will allow you to adapt your website and approach to providing a more satisfying experience for visitors.
4. Push Notifications and Product Offerings
It is possible to remind clients who have not yet finished an online purchase using chatbot pop-up notifications on a website.
On the other hand, you can utilize an eCommerce chatbot to inform customers of current and future discounts and special events.
This is especially helpful when interacting with chatbots built into mobile messaging apps. These alerts are useless if the customer has already closed the tab containing your website.
You may reach customers at any time, regardless of where they are, by using mobile choices like WhatsApp bots to inform them of discounts or new products on a channel where they can simply purchase because of the integration features.
Moreover, a chatbot uses more than just words to communicate with its human users. It's a more engaging way to get the word out about a product or sale than, say, a short message service (SMS) because of the ease with which users may distribute visual content like photos, videos, and GIFs.
5. WhatsApp Online shopping chatbot
Content supplied by a conversational app chatbot is considerably more shareable, increasing the likelihood that it will be forwarded from one person to the next and opening up new business chances.
When customers are shown more interesting material, they are more inclined to share it with others who might become customers.
6. Buyer Acquisition
This brings up an essential point: chatbots can be a helpful tool for expanding your client base.
Website visitors can be converted into paying clients through pop-up chat bubbles or tailored chatbot surveys. Mobile chatbots can accomplish the same by communicating with users through the channels they already use regularly – their phones — which enhances the likelihood of a purchase being made.
Conclusion
As you can see, integrating a chatbot into your online store has several benefits.
They make it simple to meet the requirements and expectations of modern consumers in the digital age.
In addition, they can be present throughout the entire sales process, increasing sales and customer satisfaction by driving user engagement and providing helpful support at every stage.
There is no denying the positive effects on the company, so why wait any longer?
Hopefully, you've gained some insight and been encouraged to take the next step toward incorporating a chatbot into your online store by reading this article.
Given the individualized nature of modern company requirements, tailoring a solution to meet those demands is essential. Choose a chatbot whose features best match your needs.
So, why are you still waiting? Schedule a demo with BotPenguin to learn how we can assist you in creating chatbots for your online store.